Christmas in July Ornament Project
It's Christmas in July here at MadamSew! This is a quick and easy project and a fun way to use up some of your stash of Christmas prints while making lovely gifts for your family and friends. These are so fast, they would make wonderful party favors for your quilt club's Christmas luncheon too!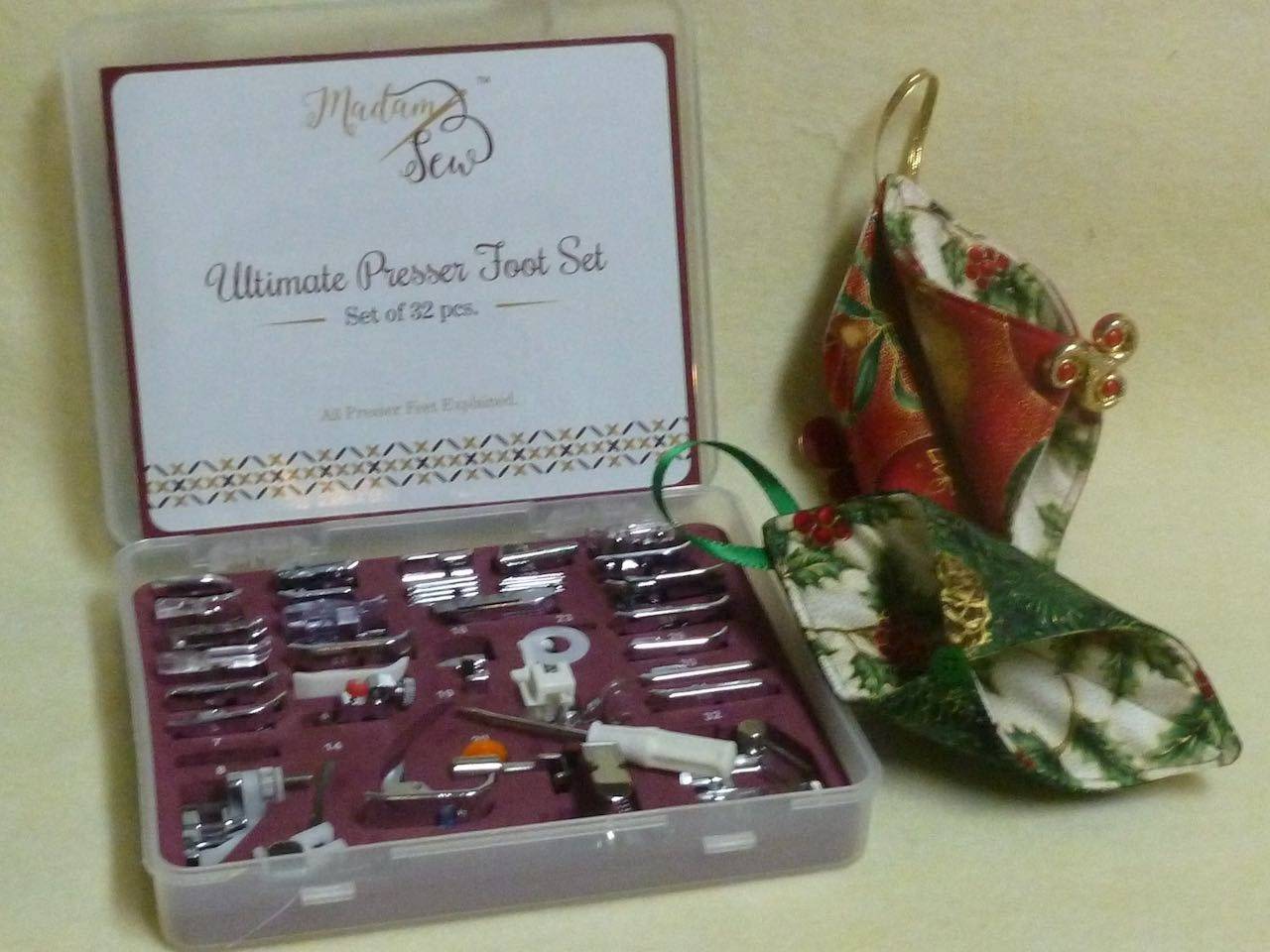 Prepare your sewing area with your equipment. Sewing machine, with a 1/4-inch quilting foot and a walking foot for quilting, Thread, Needles, Straight Pins (Glass head pins preferred), Thread snips, Rotary Cutter 45mm, 6x24-inch ruler and mat, safety gloves, optional ruler grip, Iron and ironing board, and Wool Pressing Mat.
Cut two 5-inch squares of focus fabric
Cut two 5-inch squares of accent fabric
Cut two 5-inch squares of batting
Cut 1 piece of gold ribbon about 6 inches for hanger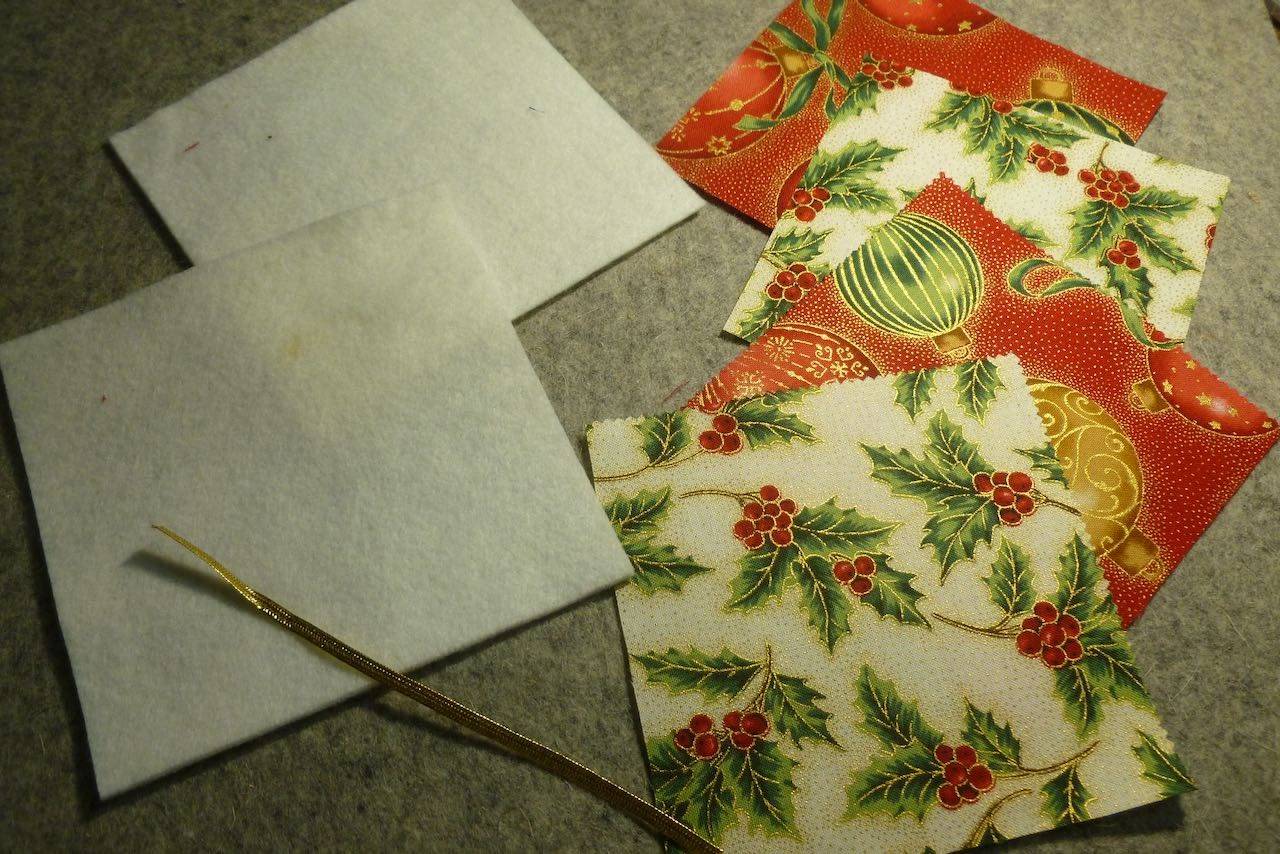 Place one focus fabric square right sides together with one square of accent fabric. Place on top of one batting square.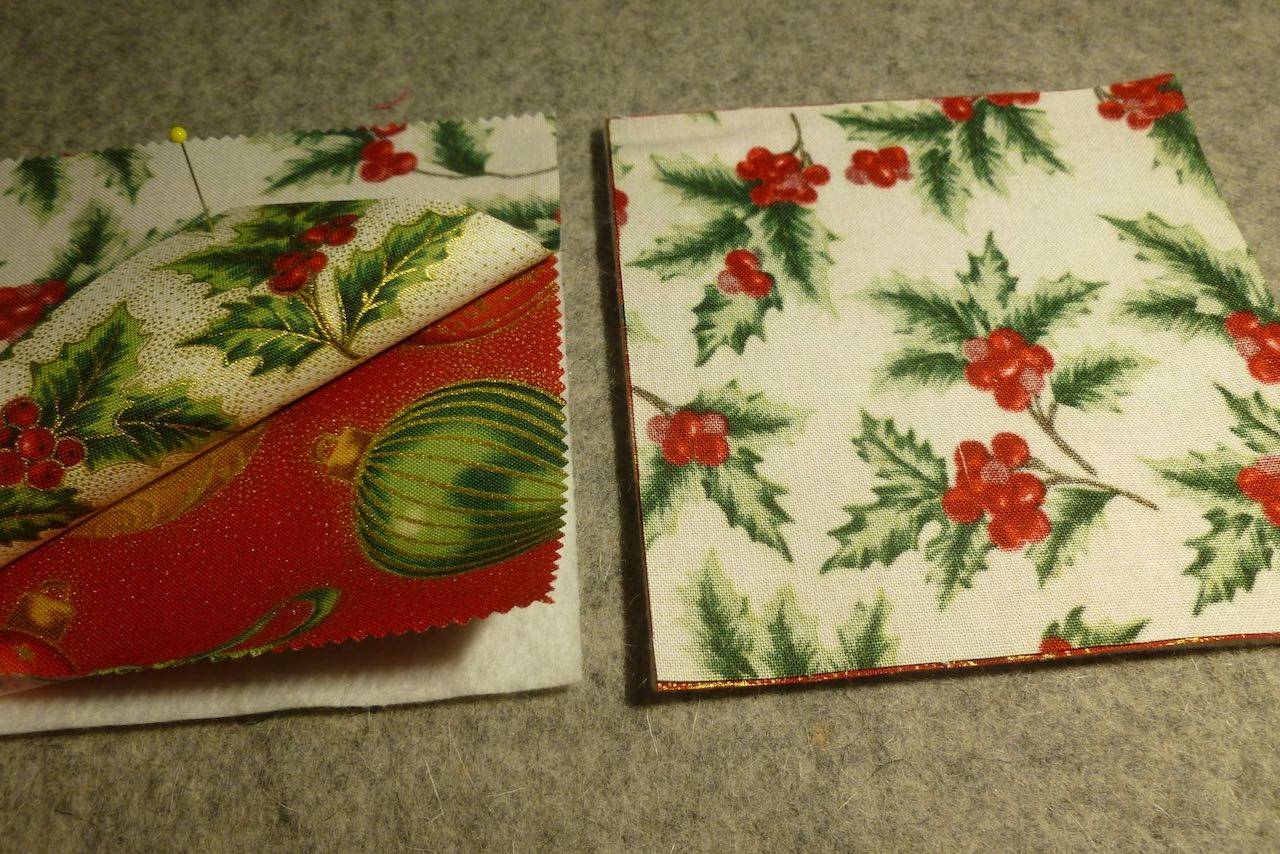 Sew with a quarter inch seam around the edges, leaving an opening for turning.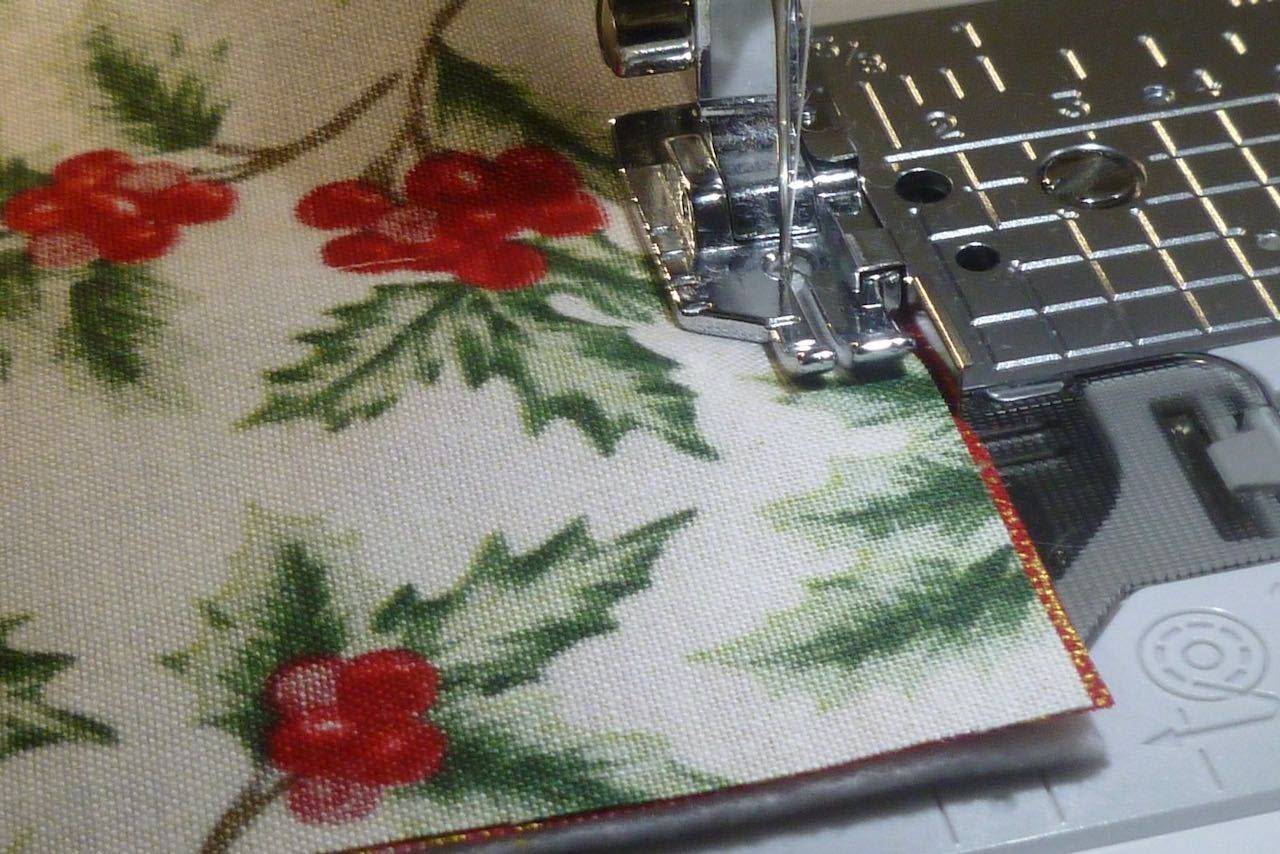 Turn with fabrics right side out keeping the batting inside. Push corners out to a nice point.
Topstitch all the way around at about 1/8-inch, closing the opening and finishing the edge.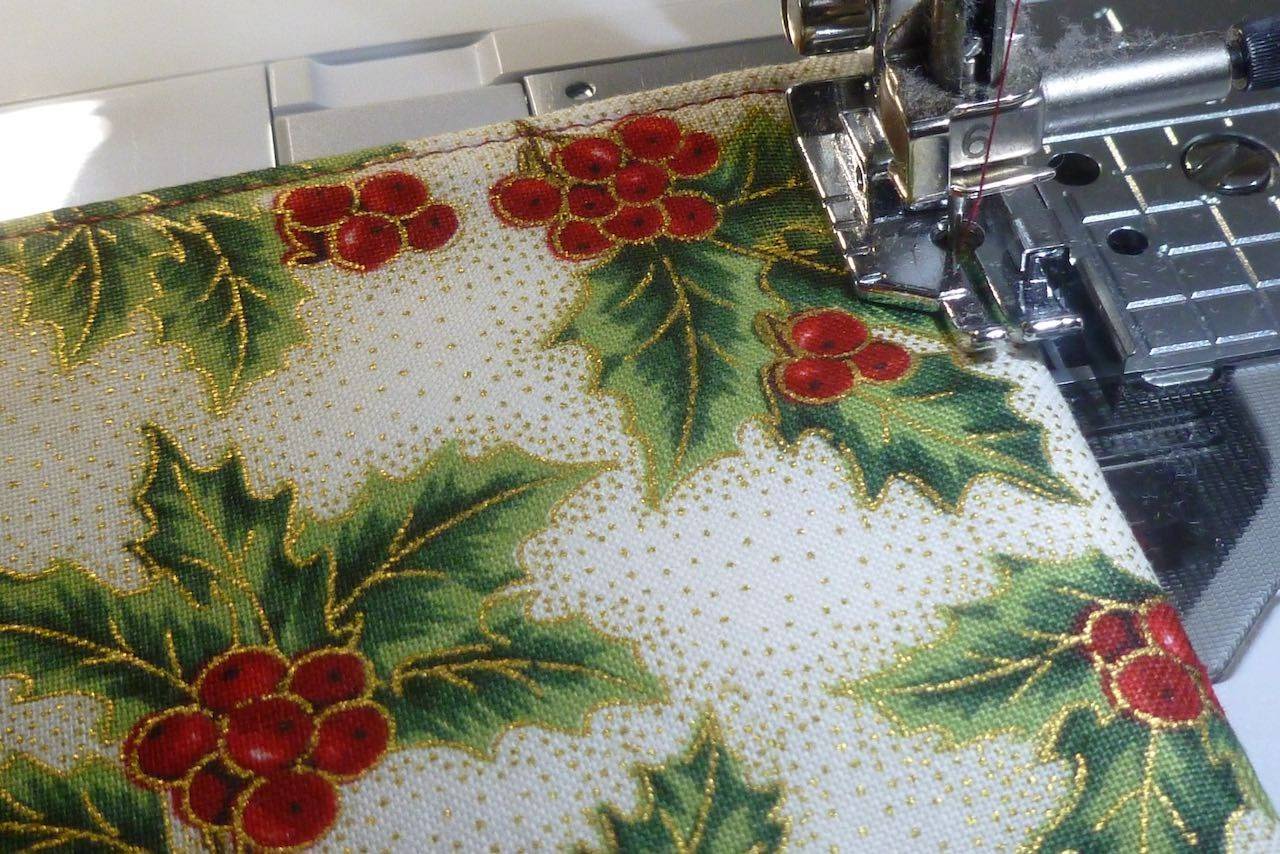 Repeat with the second set of squares.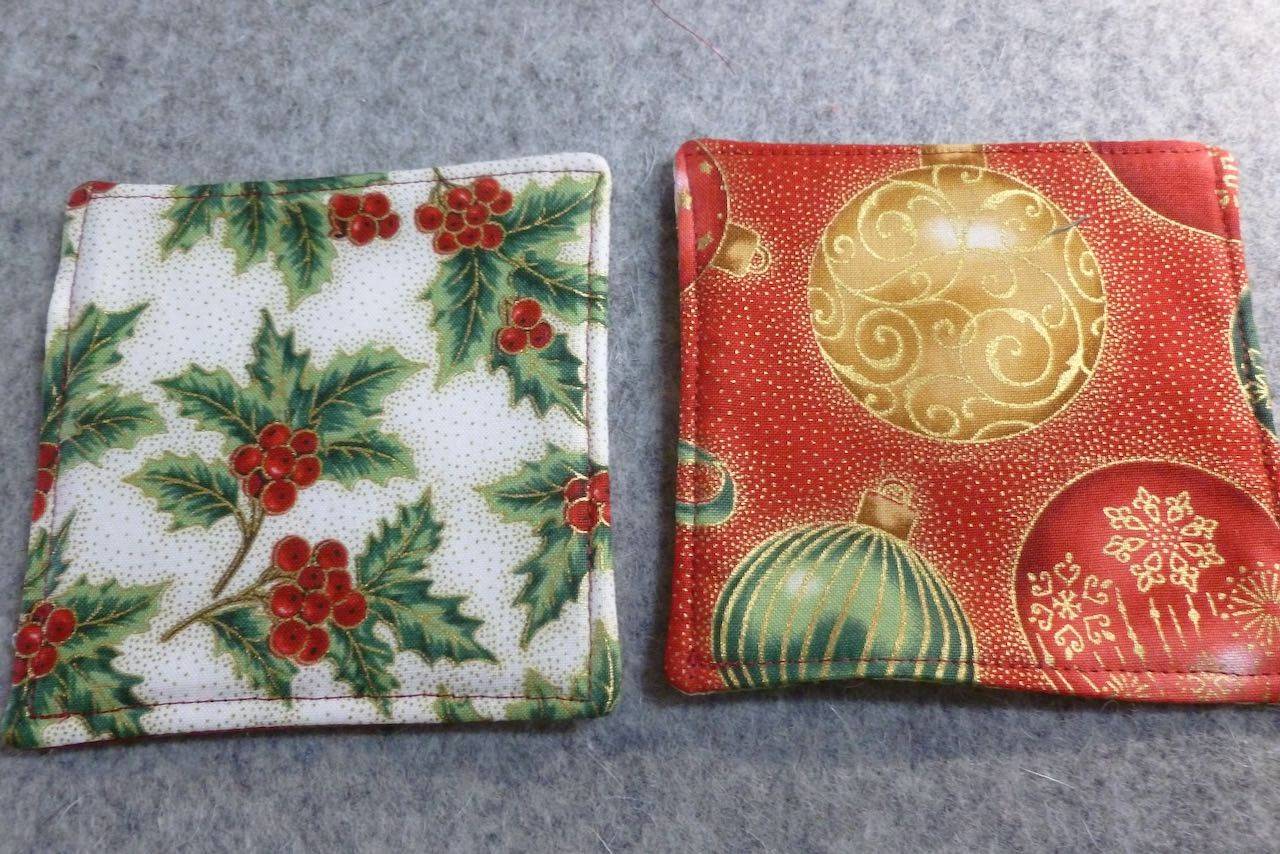 Place loop of ribbon on one side of a square in a corner, crossing the ends. Pin in place.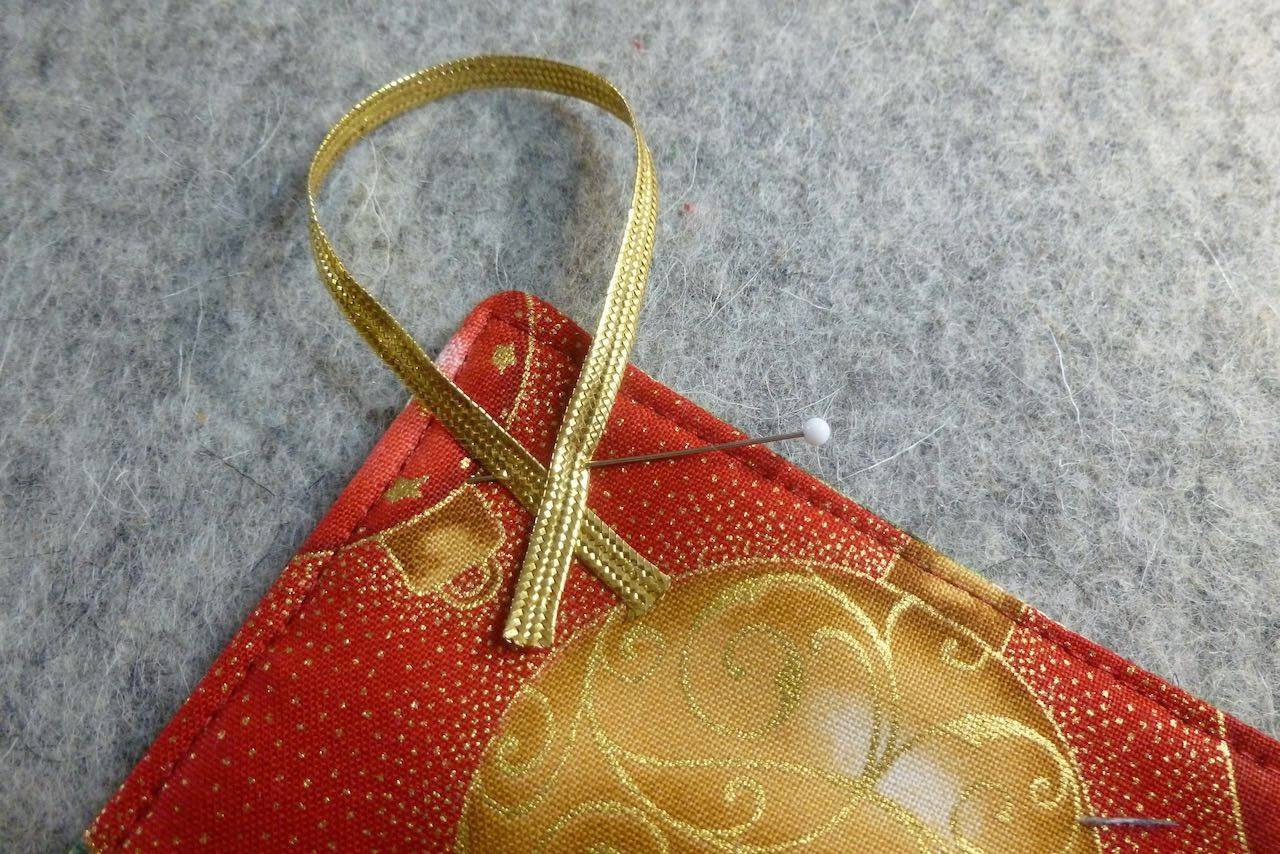 Place the second square on top, making sure the same fabrics are facing. Use clips or pins to hold in place and keep the squares from shifting.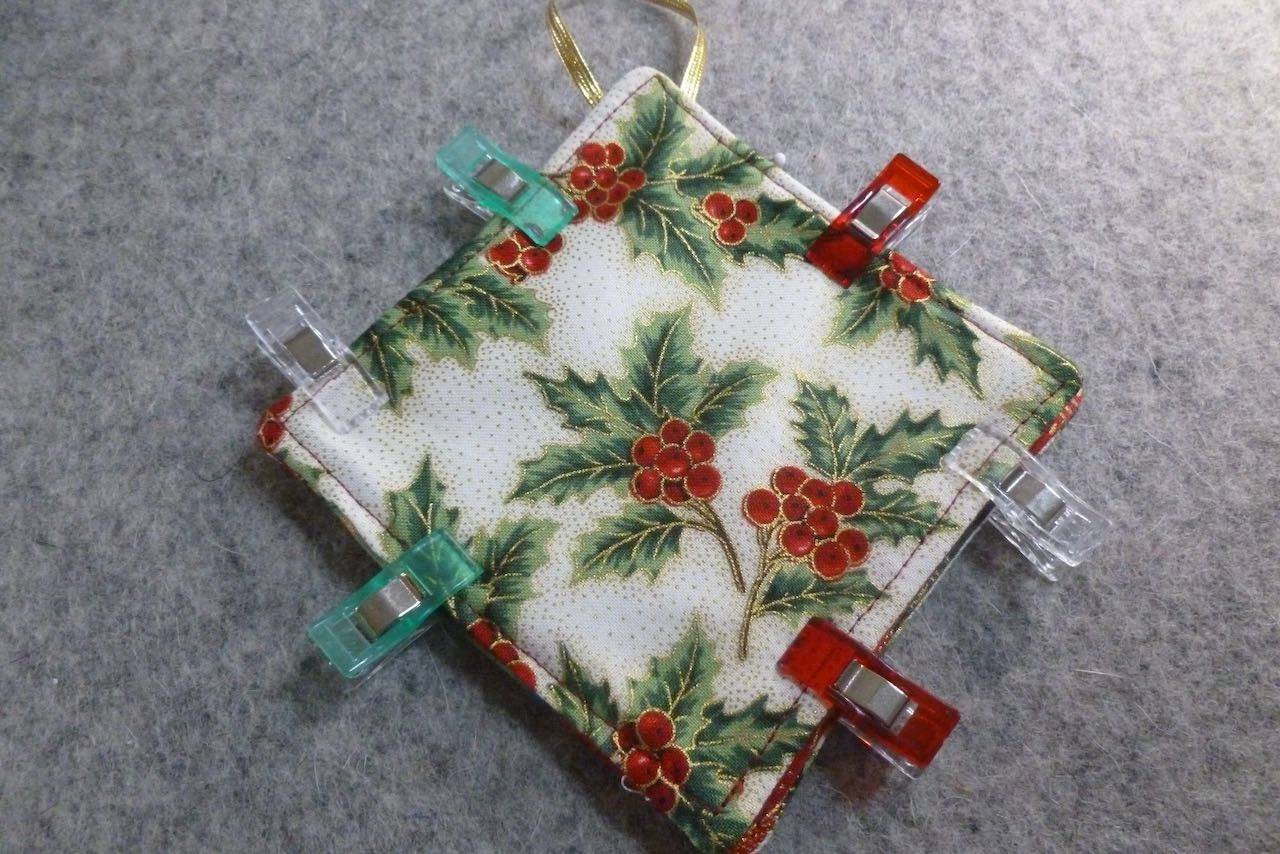 Lightly draw a straight line from the corner with the ribbon to the opposite corner, and sew on that line.
Remove the pin and clips. Fold the unsewn corners on the top square to meet, and hand tack.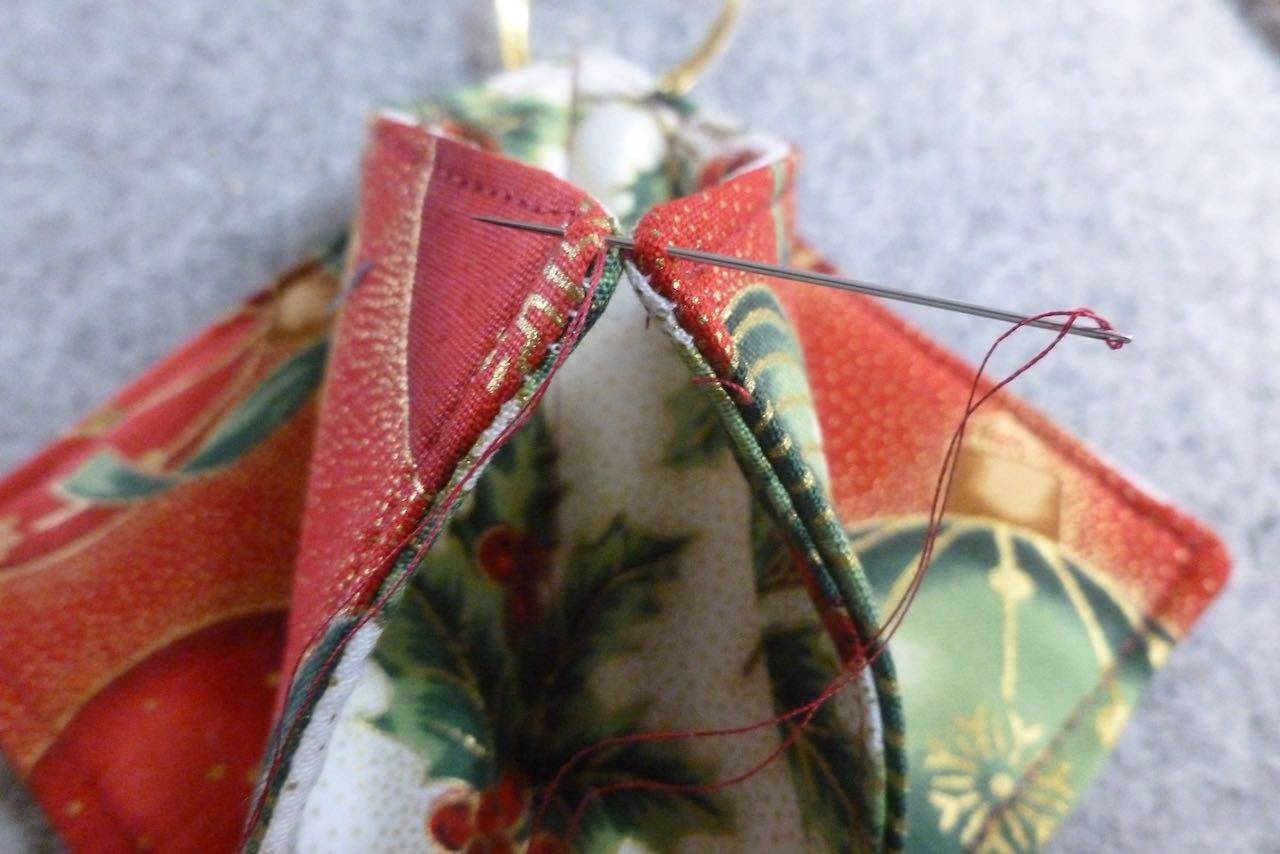 Add a decorative button, or other embellishment.
Repeat with the other side.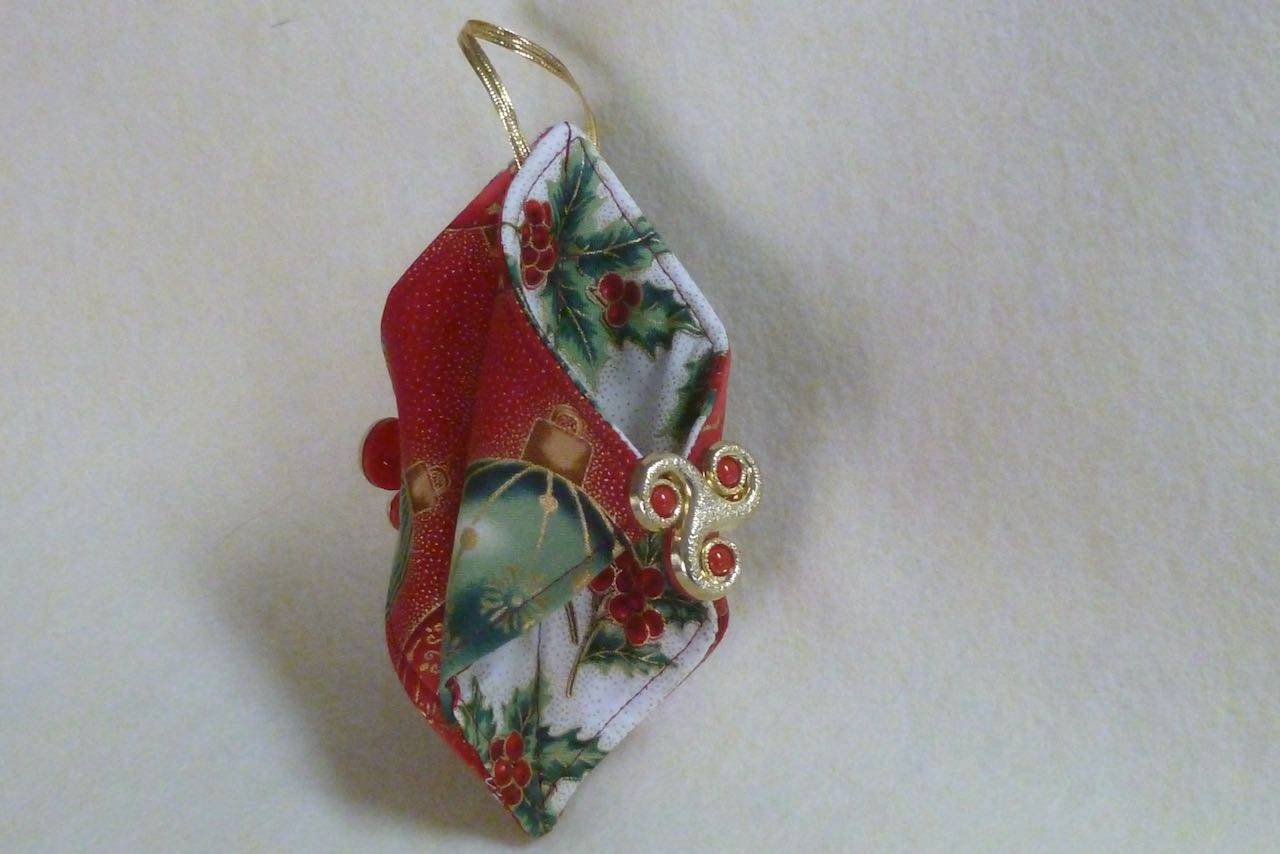 Small or large buttons can be used. These are so quick and easy, you can make a bunch in just a day.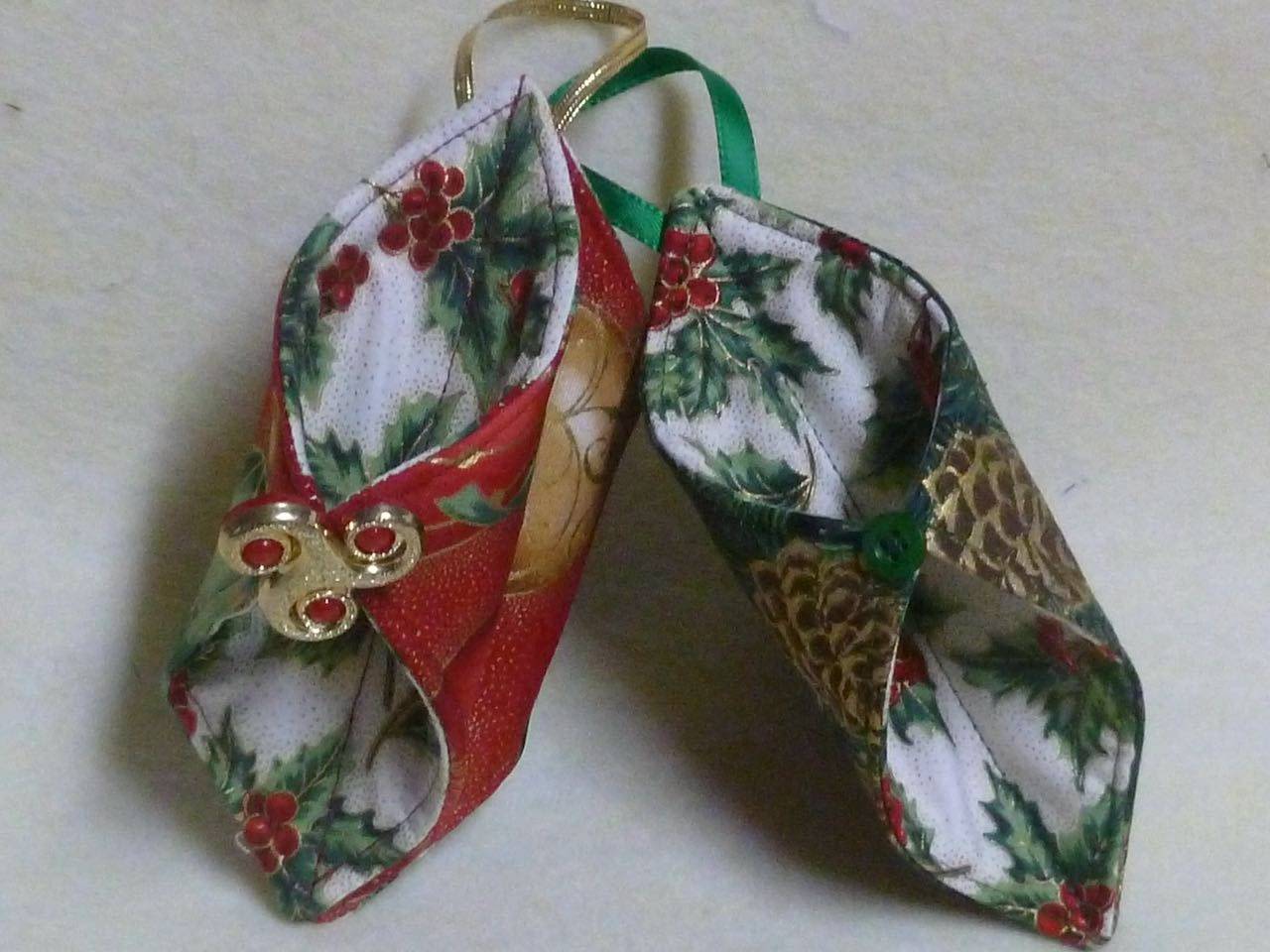 Merry Christmas in July!!
I'll be doing more articles to advance your quilting skills and small fun projects on Madam Sew. Subscribe to the Madam Sew blog so you don't miss a thing!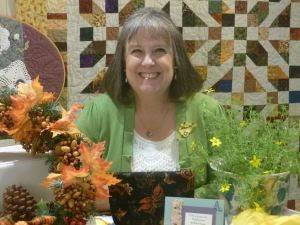 Stop by my blog for more easy projects.
If you are new to the Madam Sew blog, be sure to check out my complete Beginning Quilting series -