Quilted Lingerie Case / Book Cover
Travel these days is more challenging than ever, so it is nice to have some things to make the journey a bit more special. Today is the first of a series of posts for quilted travel accessories. Make a set to pamper yourself, or to give as a gift this holiday season. Some of the items would be nice just to use at home too. Today we'll begin with a dual purpose Quilted Lingerie Case / Book Cover. The same technique is used for both, and you can adjust the sizes to fit your needs.
Prepare your sewing area with your equipment. Sewing machine, with a 1/4-inch quilting foot and a walking foot or your MadamSew Ultimate Presser Foot Set for quilting, Thread, Needles, Straight Pins (Glass head pins preferred), Thread snips, Rotary Cutter 45mm, 6x24-inch ruler and mat, safety gloves, optional ruler grip, Iron and ironing board, and Wool Pressing Mat.
Begin by selecting a pretty focus fabric with a contrasting lining fabric. Then cut these pieces -
Lingerie Case / Book Cover

Focus Fabric for outside (Cut 1)
Focus Fabric for pockets (Cut 2)
Quilting liner (muslin) (Cut1)
Medium - for most needs and standard size books
Large - for longer trips and larger binders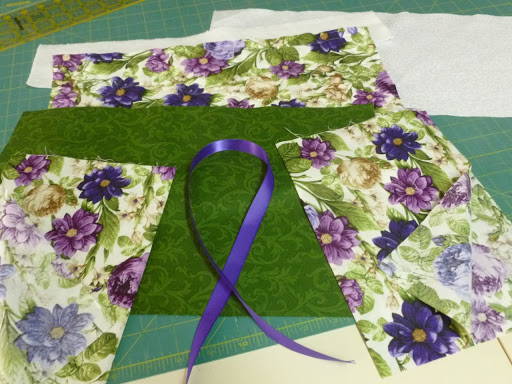 Layer the quilting liner fabric (muslin or other lightweight filler fabric), batting and outer focus fabric right side up.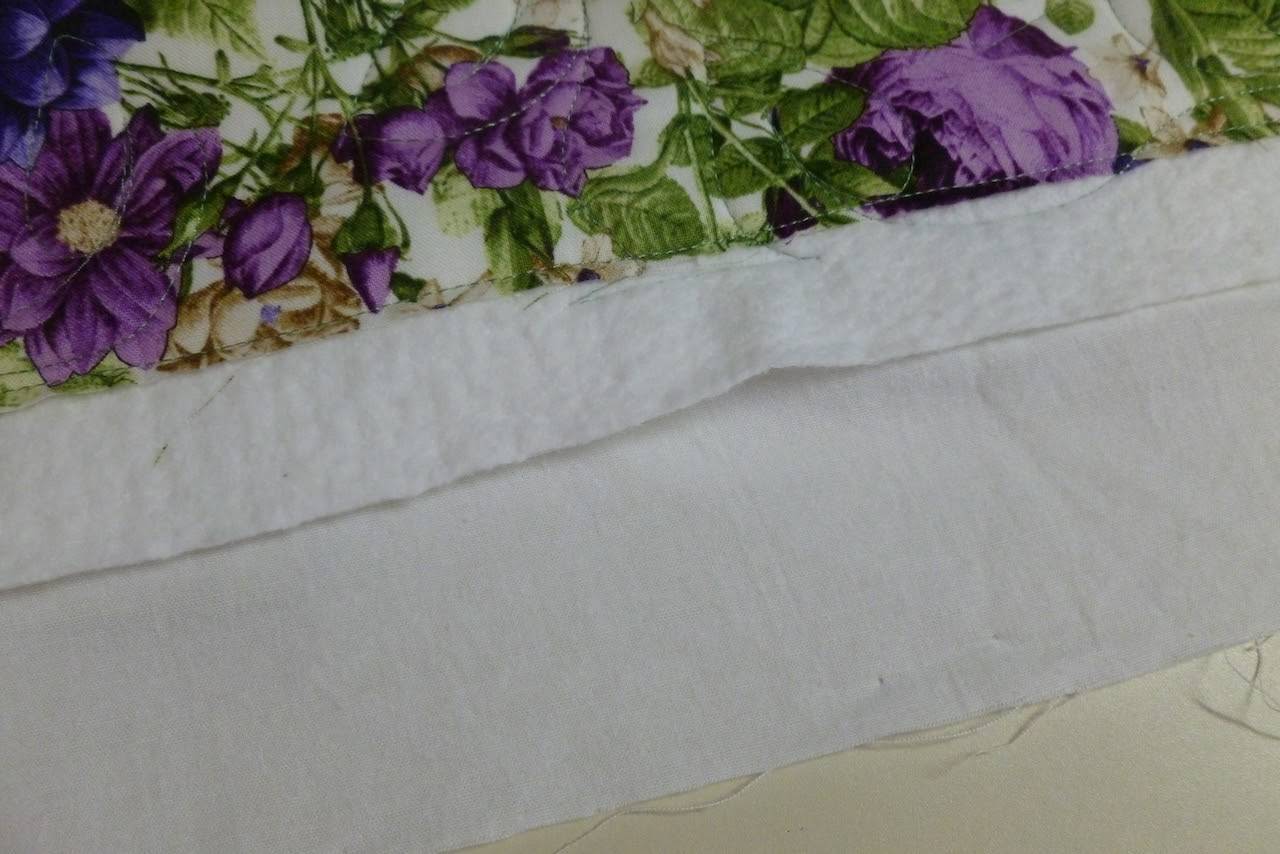 Quilt as desired. Using the Walking foot makes it easy to do straight lines or cross hatching. See my post on Quilting With A Walking Foot for more information on using this foot and guide bar.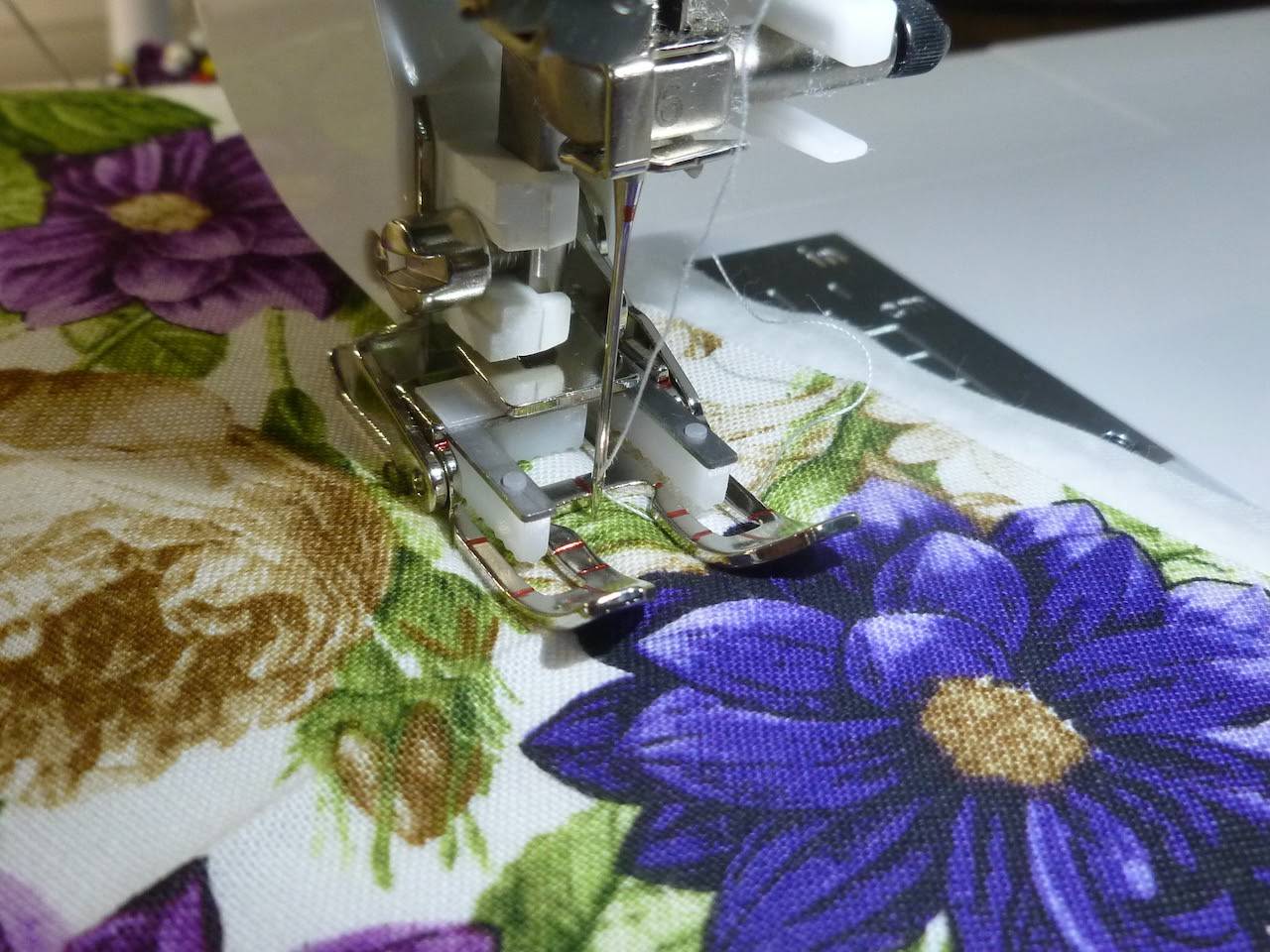 Or use the #23 spring loaded foot from your MadamSew Ultimate Presser Foot Set for free motion work following a pattern like the edges of the flowers on your print.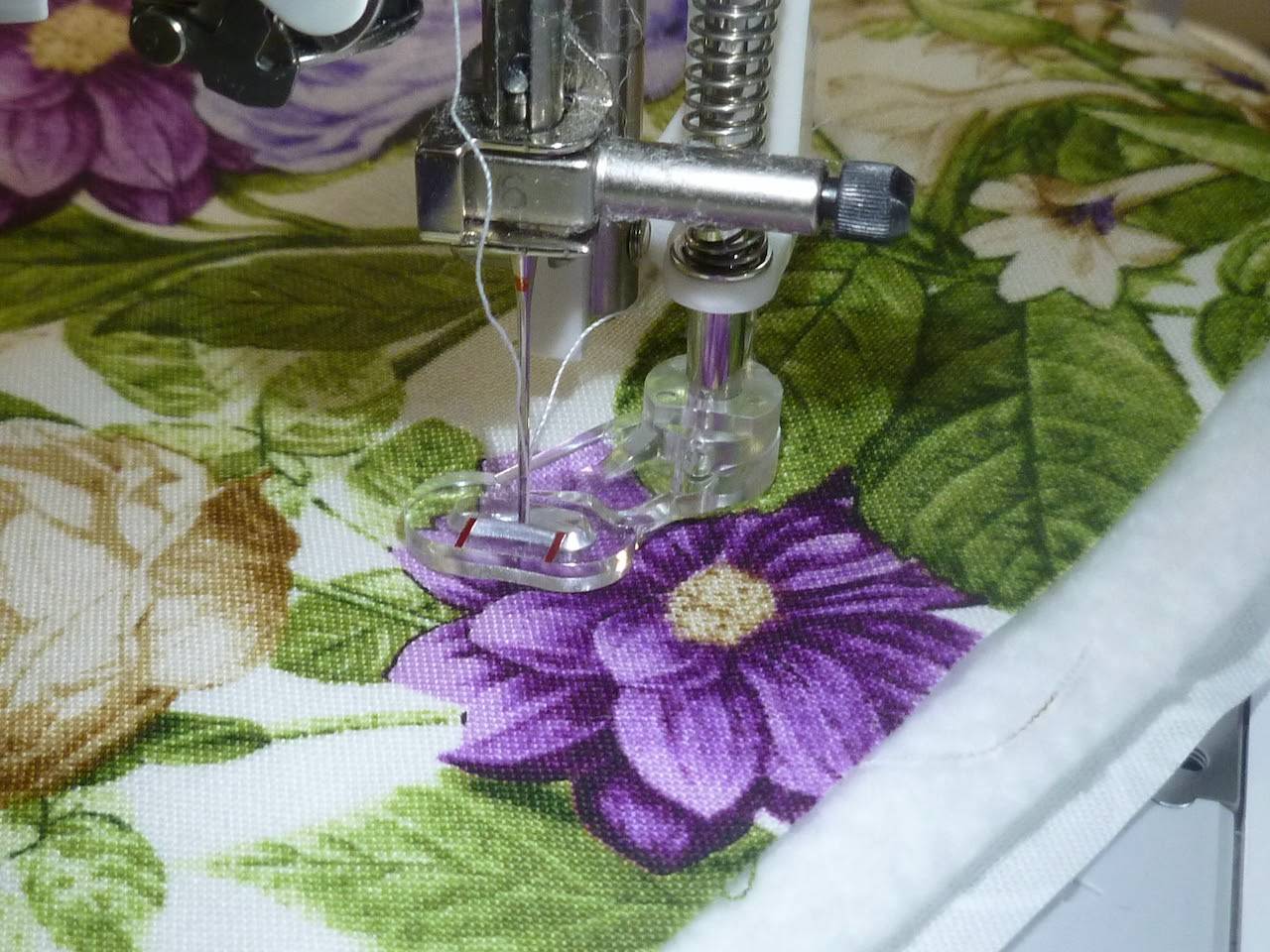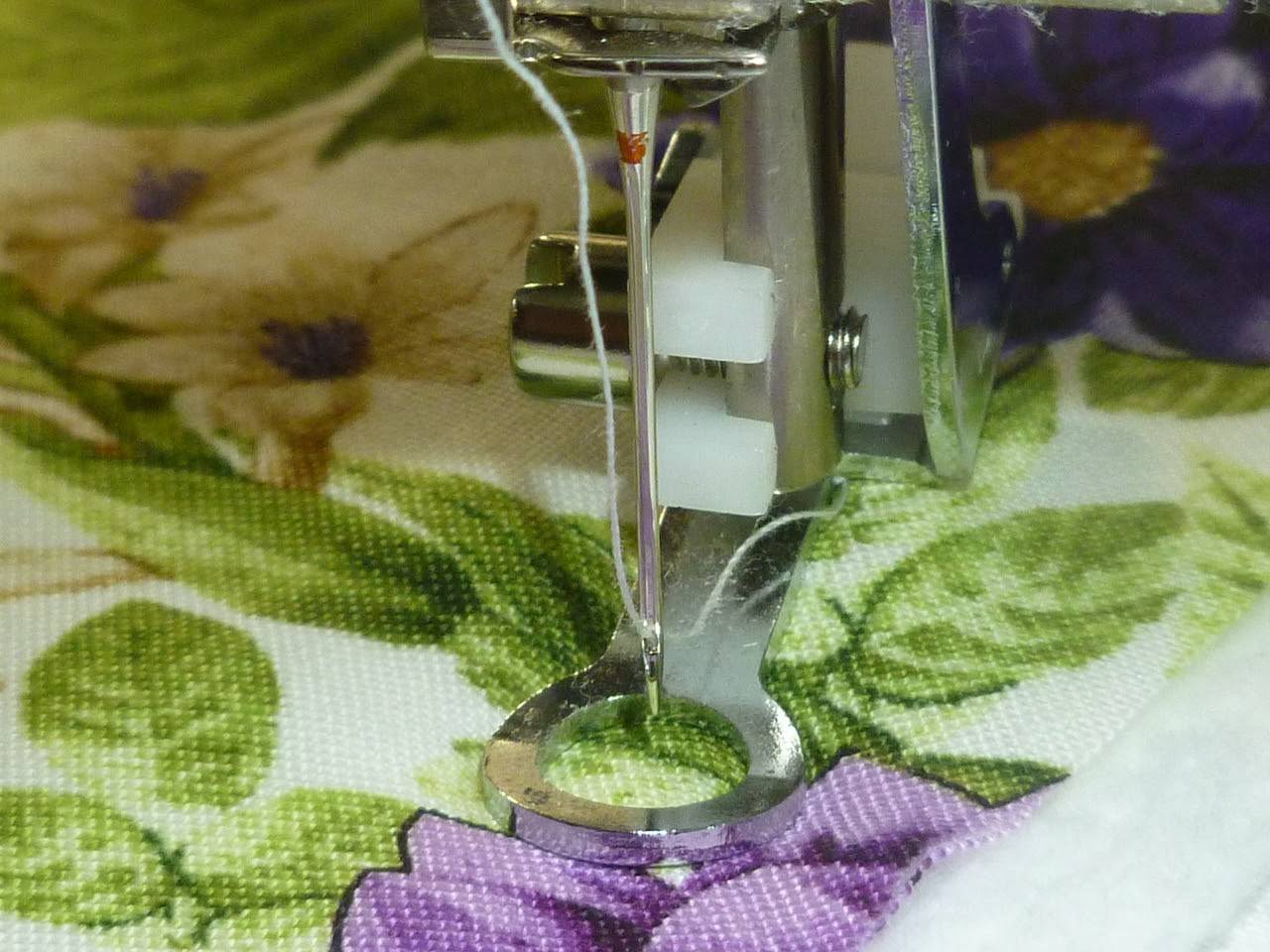 Fold the pocket sections in half crosswise (7" x 11" folded), wrong sides together and press. Place the pocket sections on each end of the right side of the lining, fold toward the middle.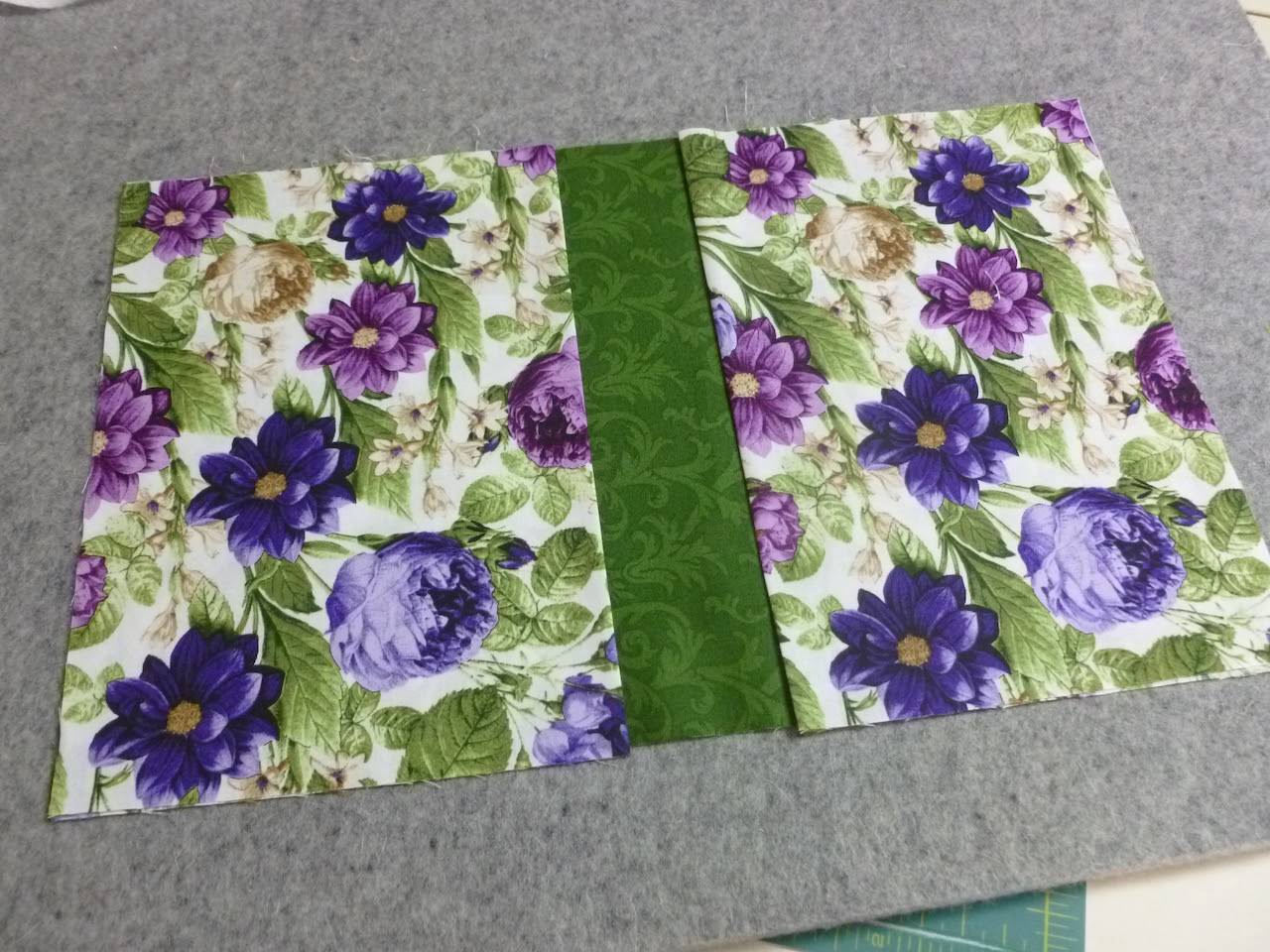 Add ribbons to each end in the middle of the short side, placing one end on the edge. These will be sewn in as the cover is assembled. Place the quilted cover on top, right side down.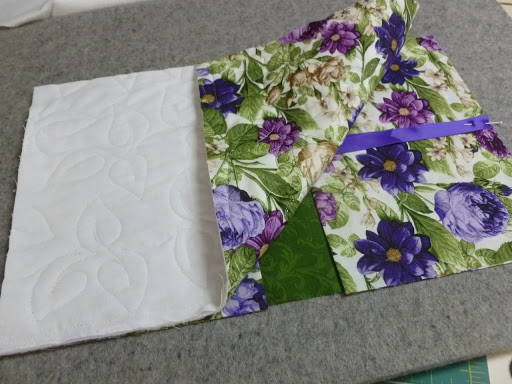 Stitch around the edge, leaving an opening for turning.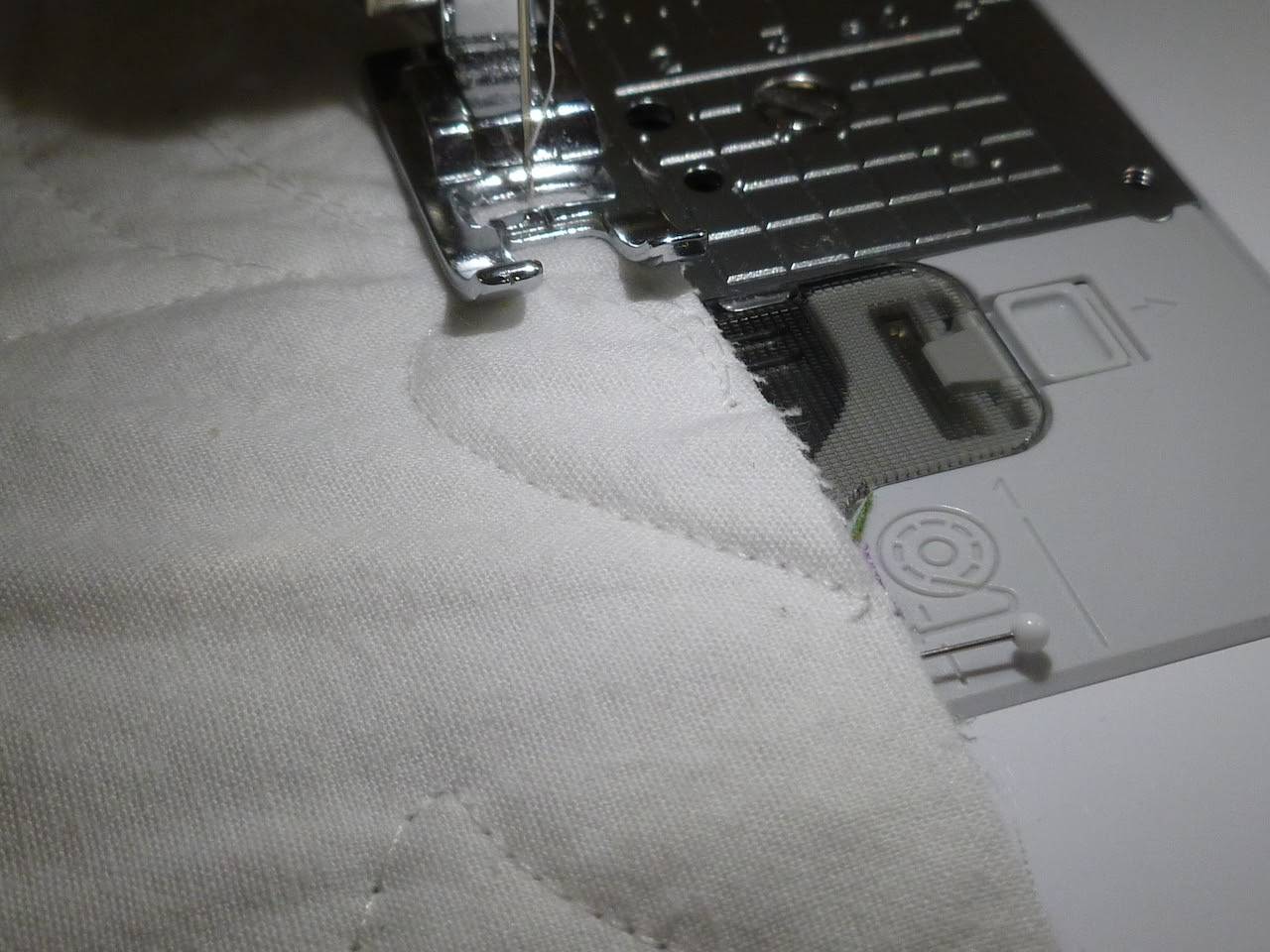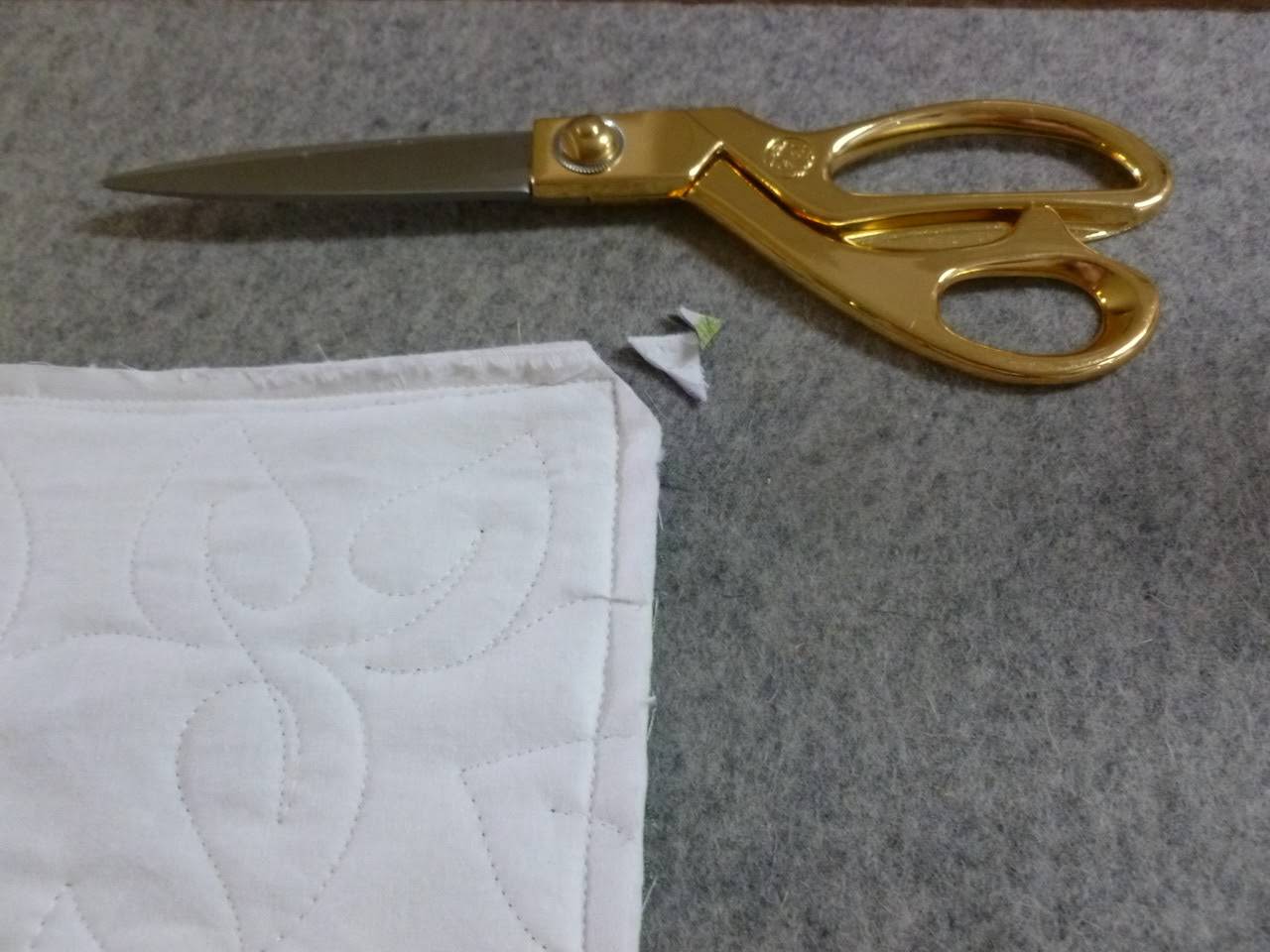 Turn right side out, press, and topstitch all around the edge, closing the opening for turning.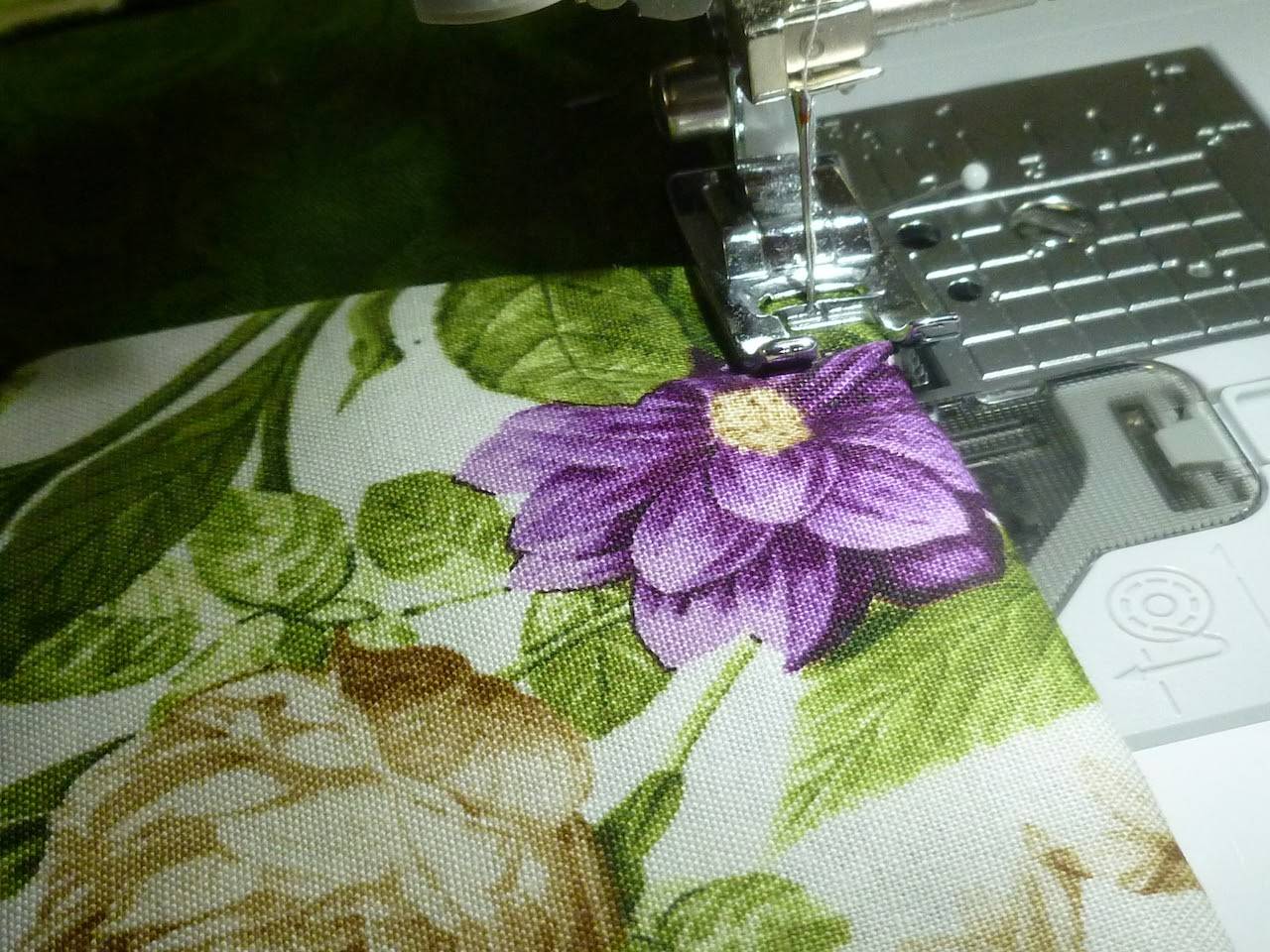 Your case / cover is done! Just like that! The ribbons tie together to hold the case closed.
Fill with your delicate lingerie to keep them clean while going through security, and protected from catching on other items in your suitcase.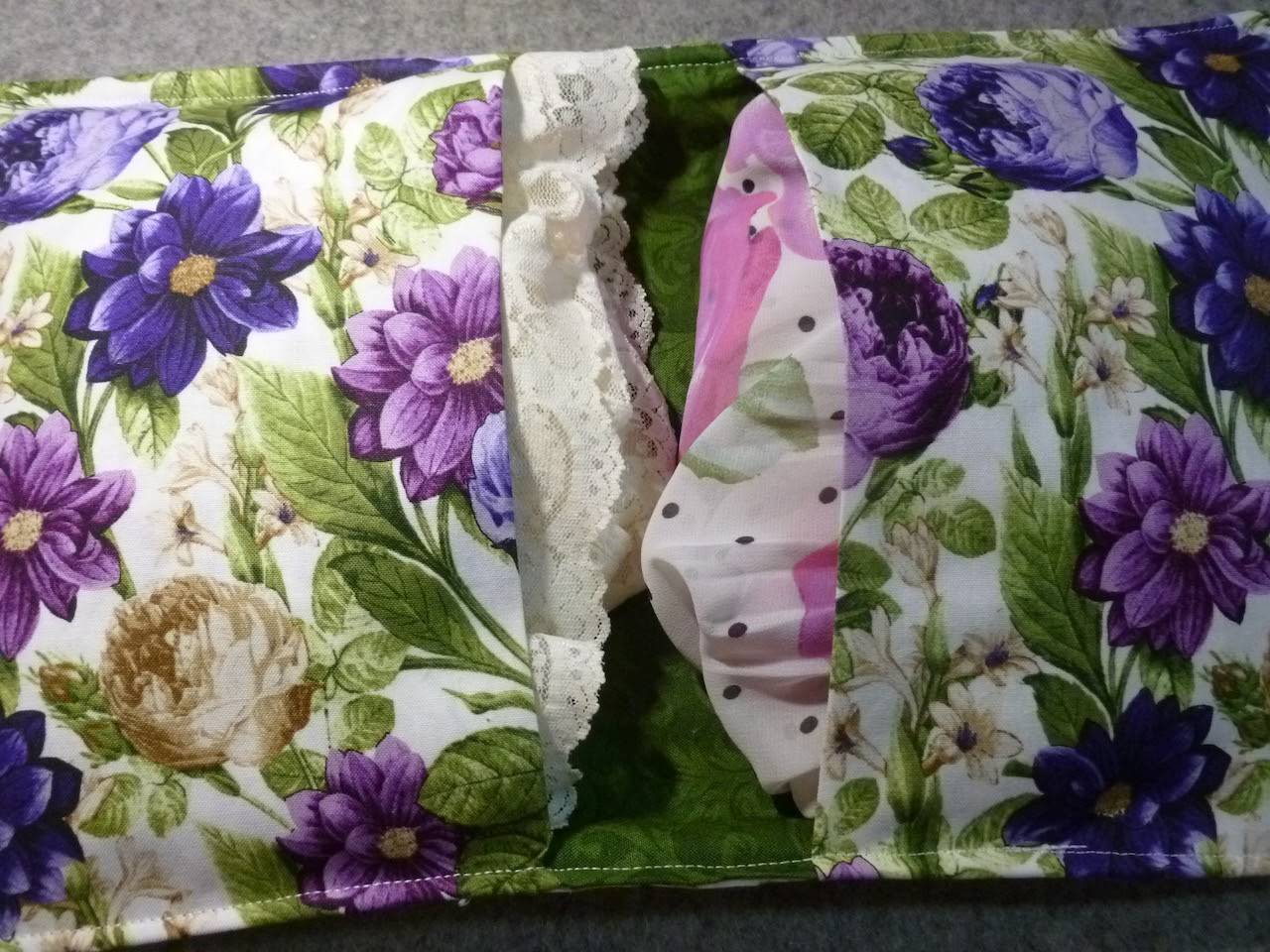 Just fill, close and tie.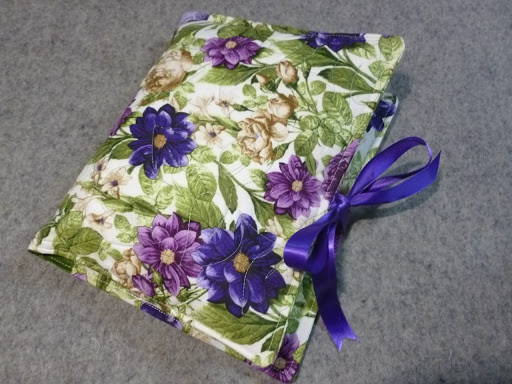 This size is ideal for covering most hardback books, too. I like hardbound books best, and using a quilted cover means I can leave the paper dust jacket at home so it stays undamaged.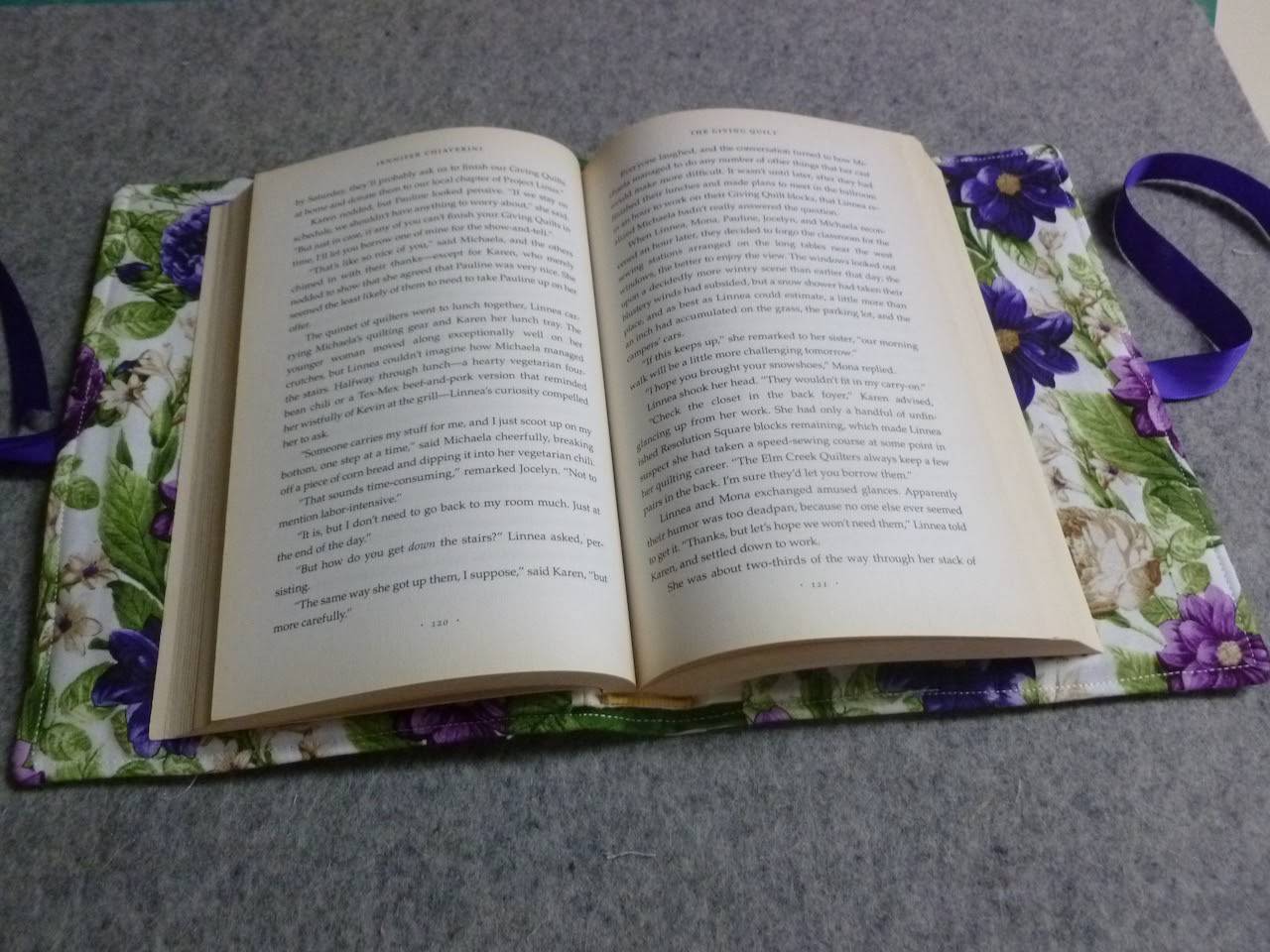 Easy to carry, and you could add some handles during the construction if you wanted those.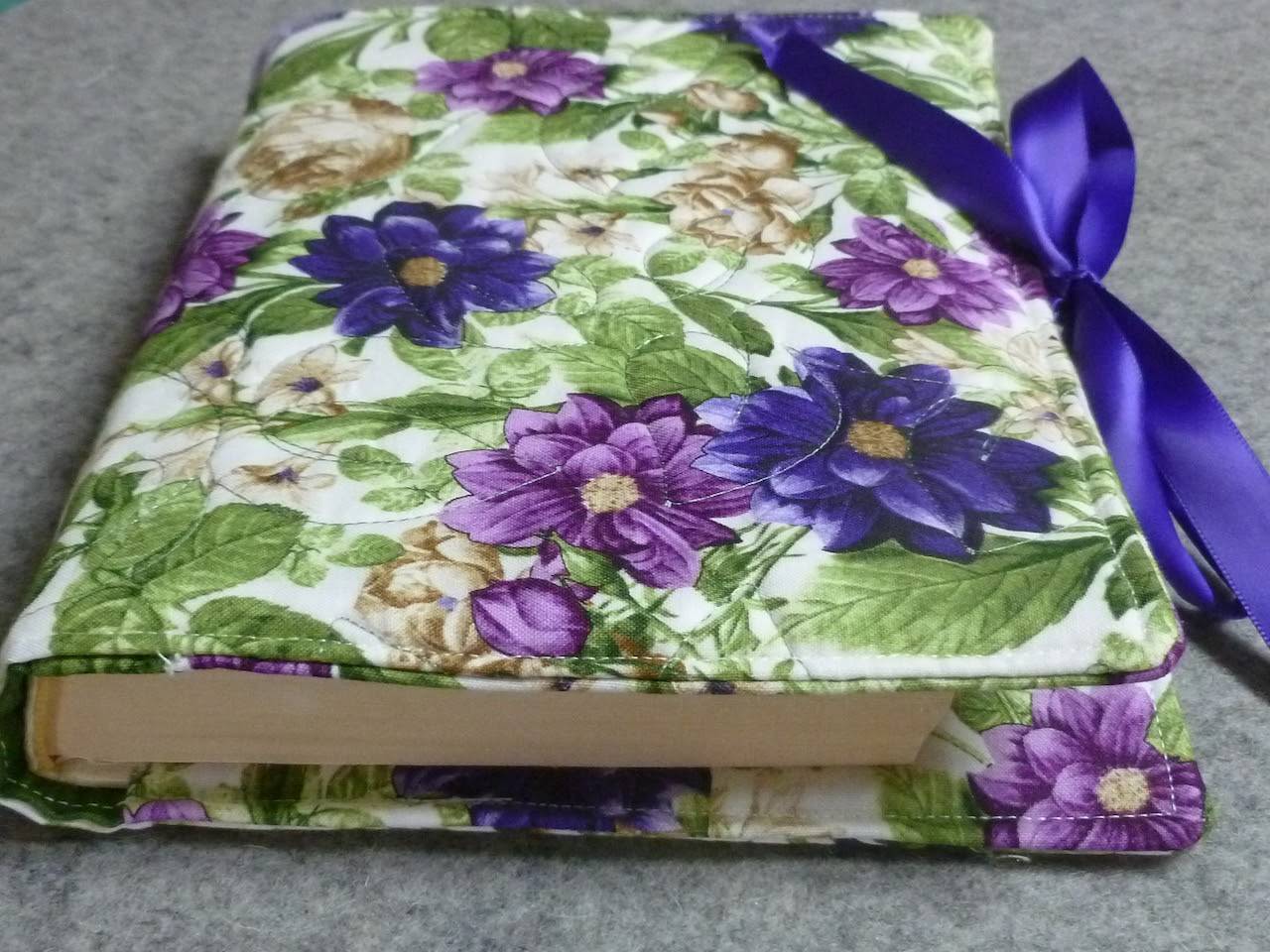 Going on from there, do you have an embroidery machine? Use it to put a lovely motif on your lingerie case and sew the case with silky fabrics.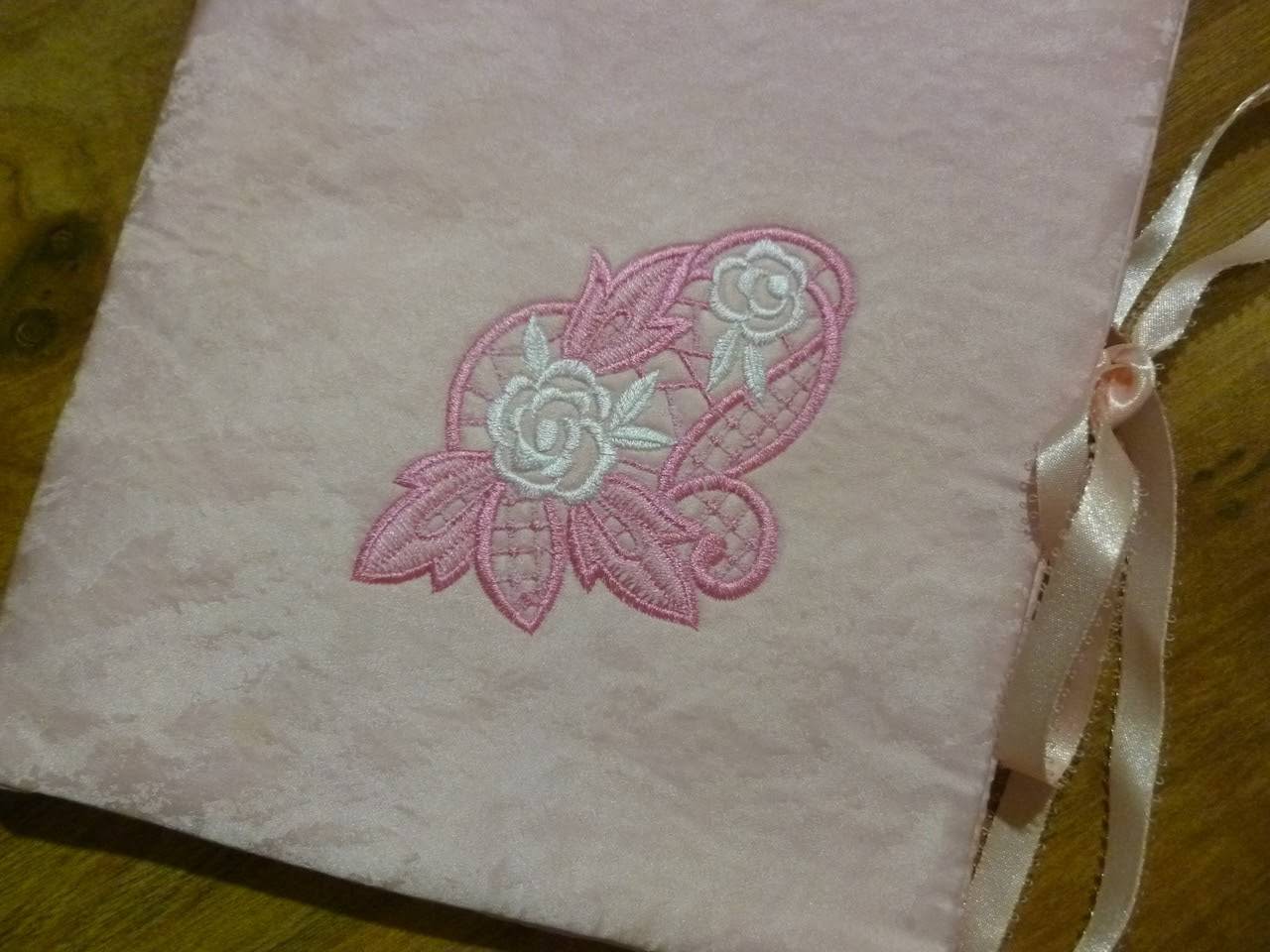 Or dig out your scraps to combine with machine embroidery and decorative stitches to make a larger book cover. Sew the larger binder size like this one for keeping your notes and quilting patterns cut from magazines.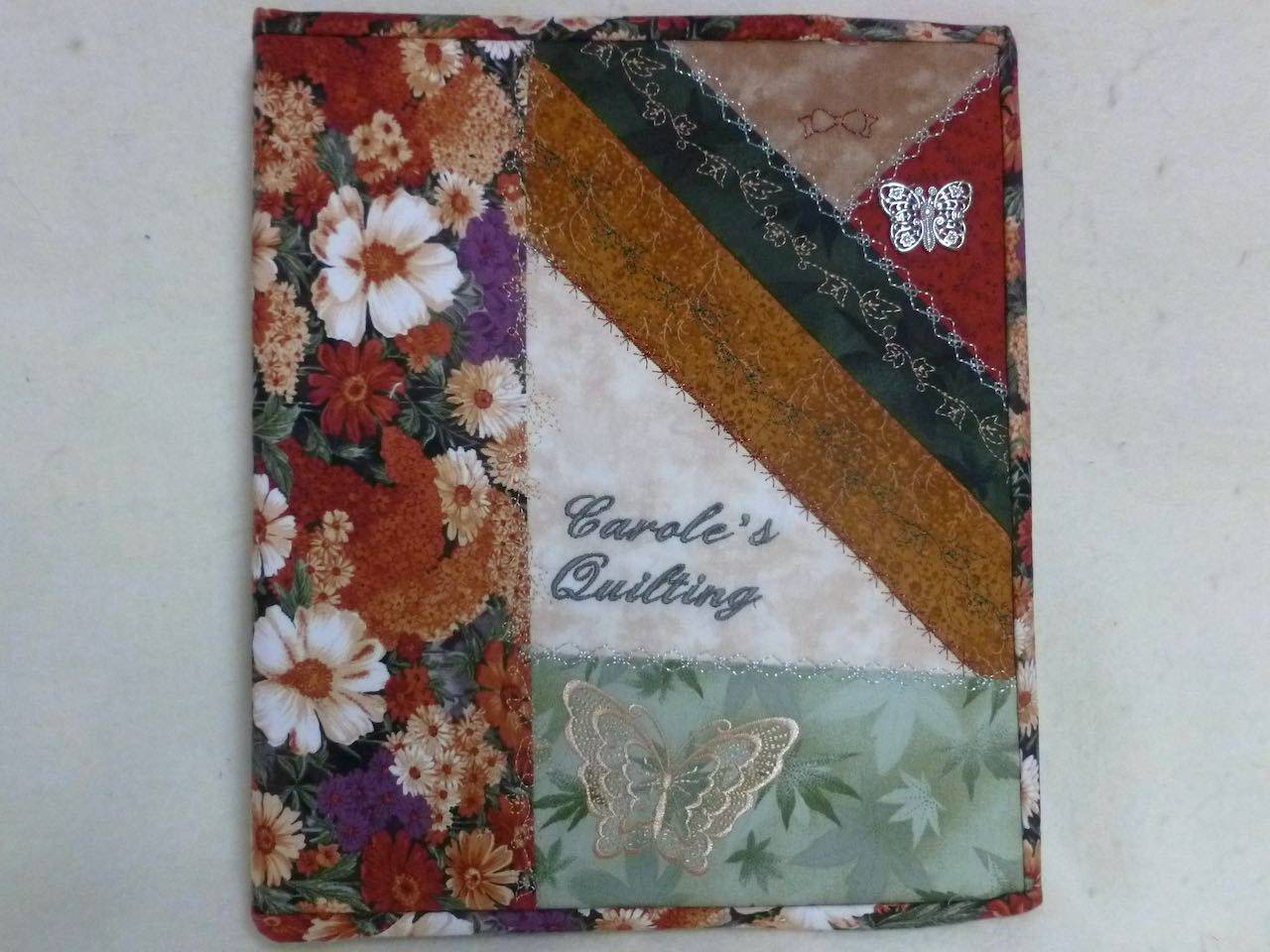 Crazy patch with additional hand embroidery, silk ribbon embroidery, machine embroidery and a variety of textured fabrics and embellishments give this cover a Victorian feel. This time I put a ribbon loop on the backside, and hand sewed a button for closure to the front.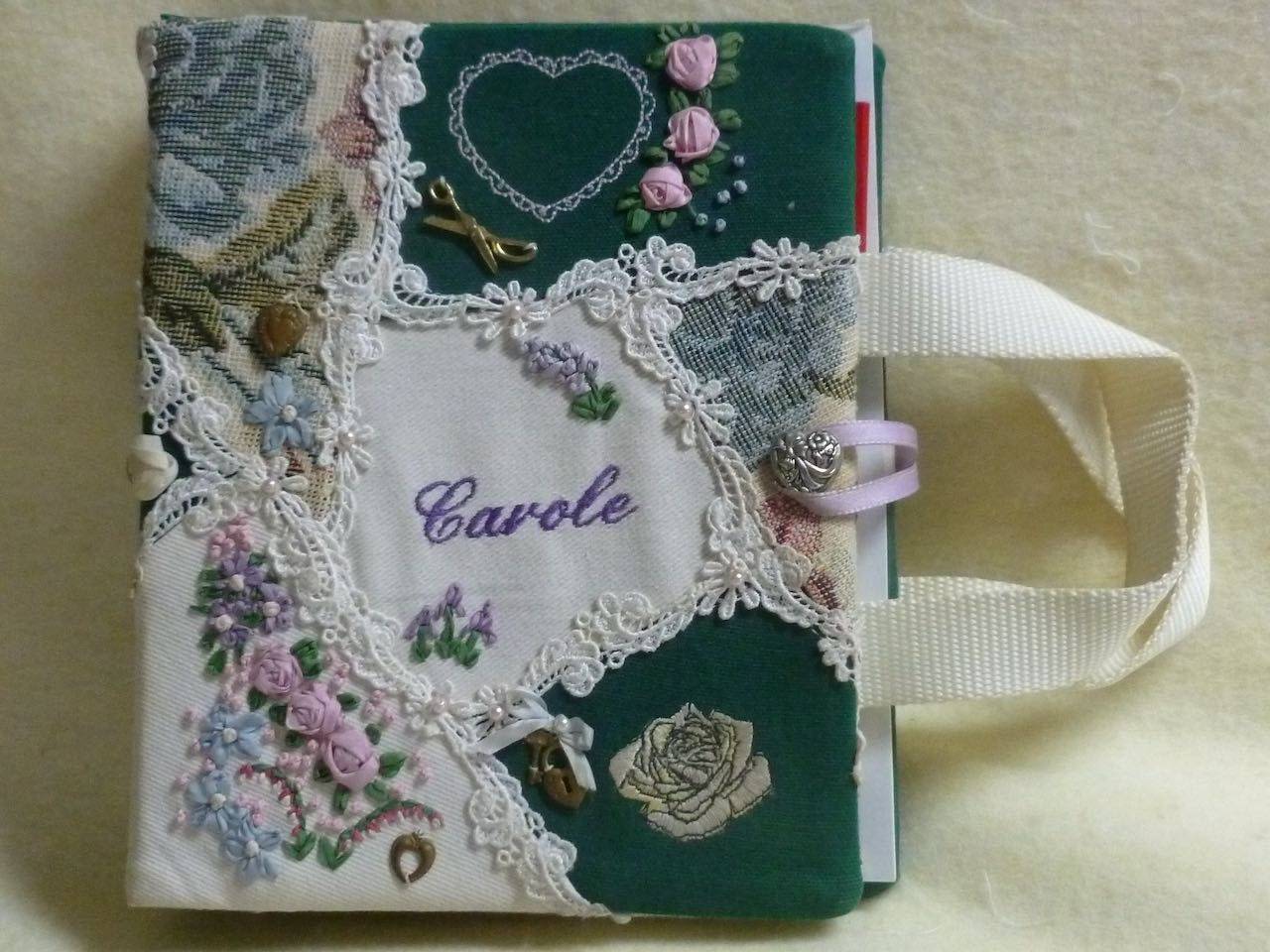 Do you have a couple of yards of lovely fabrics that work well together? Set them aside for sewing this project and more, as we will be making more travel accessories soon with our Madam Sew notions and tools!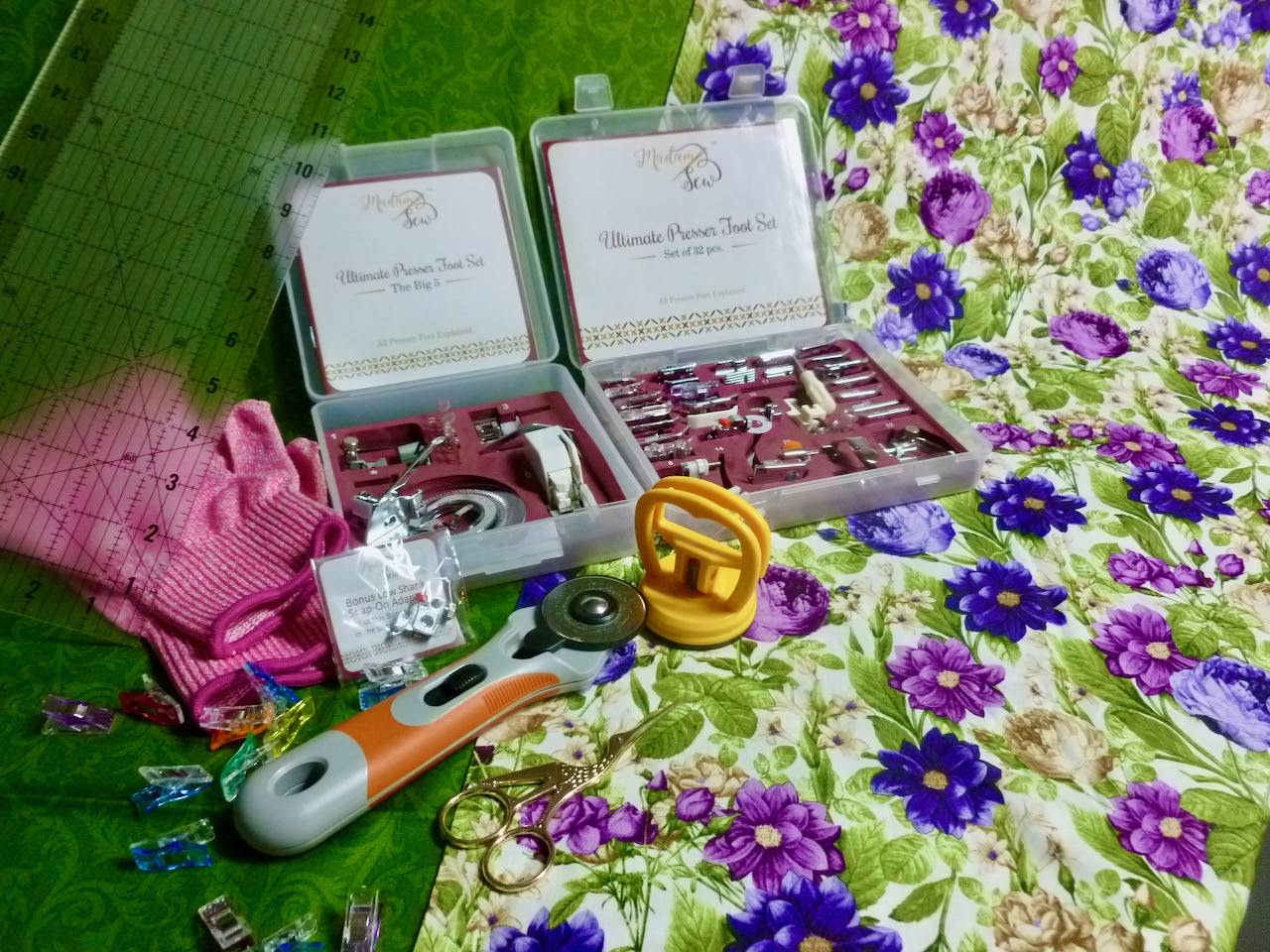 Have fun quilting, and stop by my blog for more easy projects. If you are new to the Madam Sew blog, be sure to check out my complete Beginning Quilting series - Basics, Tools and A Simple Block, Making Half Square Triangles, Sewing Flying Geese, Choosing Colors and Prints, Choosing Batting, Adding Borders, Finishing Quilts with Binding, and Choosing Threads. I'll be doing more articles to advance your quilting skills on Madam Sew. Subscribe to the Madam Sew blog so you don't miss a thing!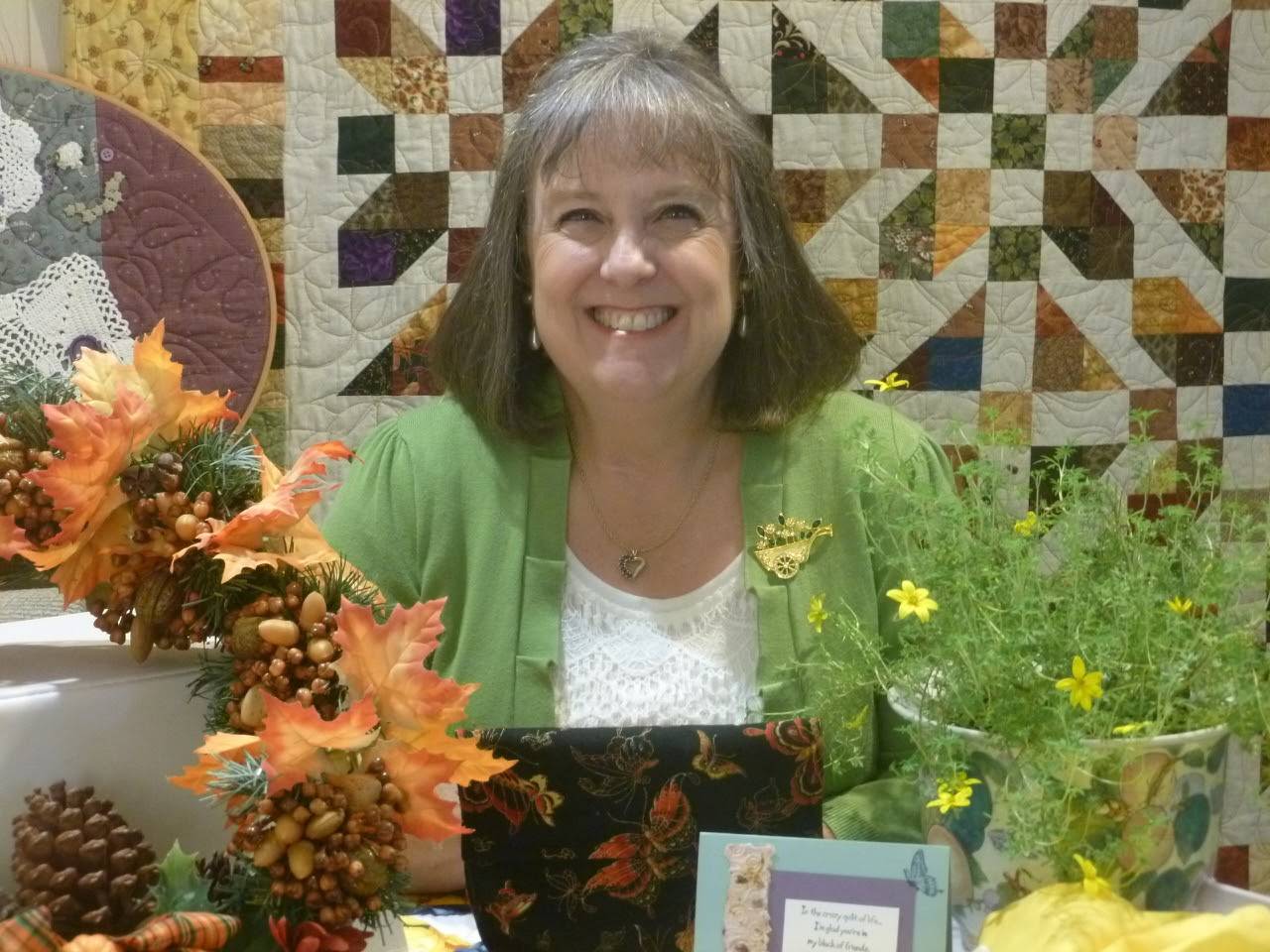 I'd like to invite you to visit my blog, From My Carolina Home, for more fun projects, quilt alongs and mystery quilts! My blog is a variety of subjects, quilting and sewing, tablescapes and recipes, book reviews and hand stitching, crafting and mountain living.