Springtime fresh embroidered motifs are the stars of this pretty wall hanging. For those with embroidery capability, it is a fun project to showcase your favorite designs. For those without an embroidery machine, you could hand embroider three motifs, or fussy cut designs from fabric.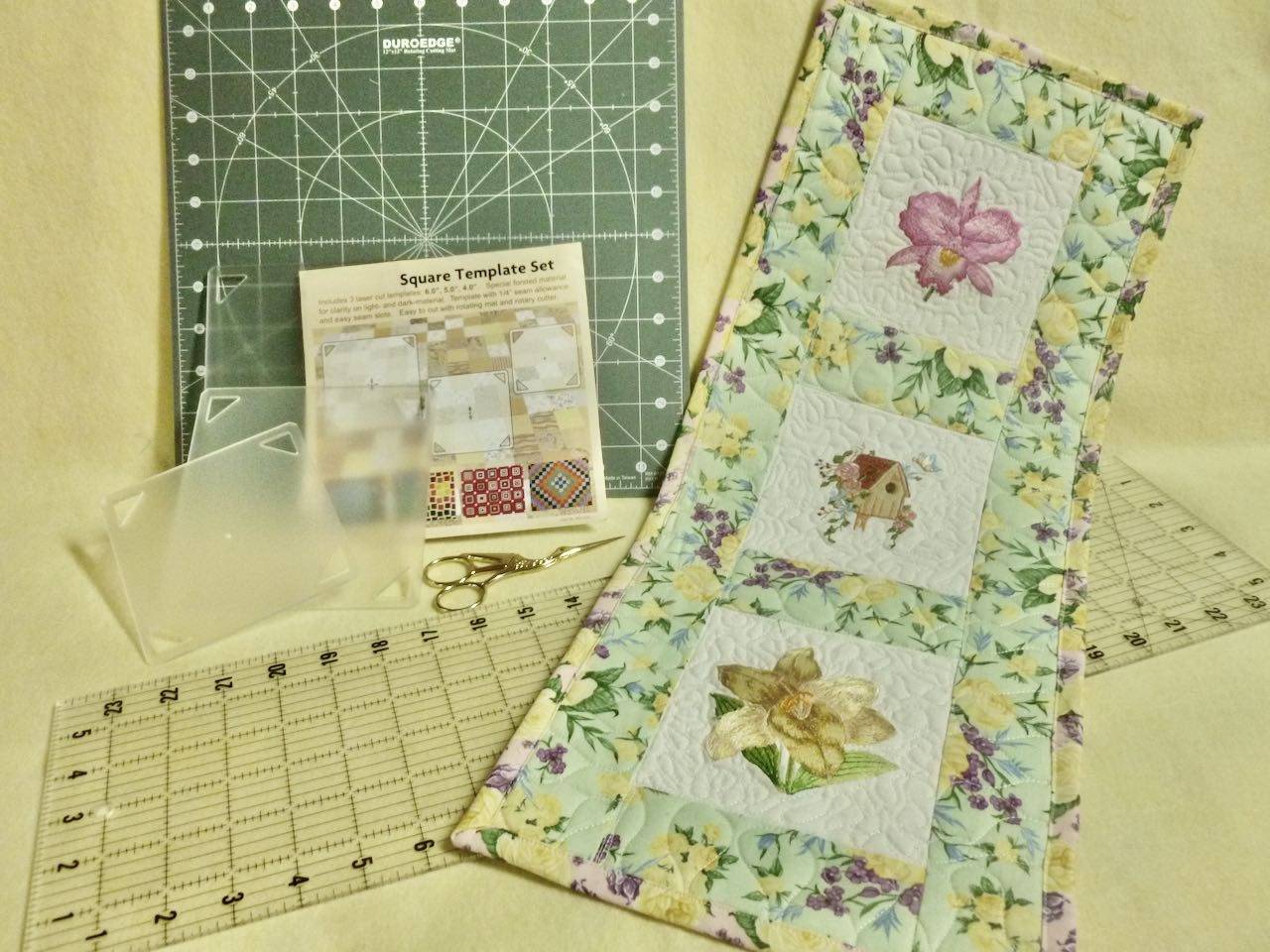 Prepare your sewing area with your equipment - Sewing machine and embroidery unit with hoop, embroidery threads, embroidery hopping foot, a 1/4-inch quilting foot and a walking foot or #14 darning foot for quilting, Thread, Needles, Straight Pins (Glass head pins preferred), Thread snips, Rotary Cutter 45mm, 6x24-inch ruler and mat, safety gloves, optional ruler grip, Iron and ironing board, Wool Pressing Mat, square fussy cut templates, rotating cutting mat.
Fabric and Notion Requirements
3 sections of white background to fit your embroidery hoop.
6 pieces of iron on stabilizer to fit embroidery hoop size
3 sheets of water soluble stabilizer to fit embroidery hoop size
Rayon threads for embroidery
4 strips of sashing fabric 5-1/2-inches x 2-1/2 inches
2 strips of sashing fabric 2-1/2-inches by 23-1/2-inches (or to your measured project)
Backing and binding fabric
Begin by selecting your embroidery designs, and pull the appropriate colors for stitching. It is helpful to line them up in color order.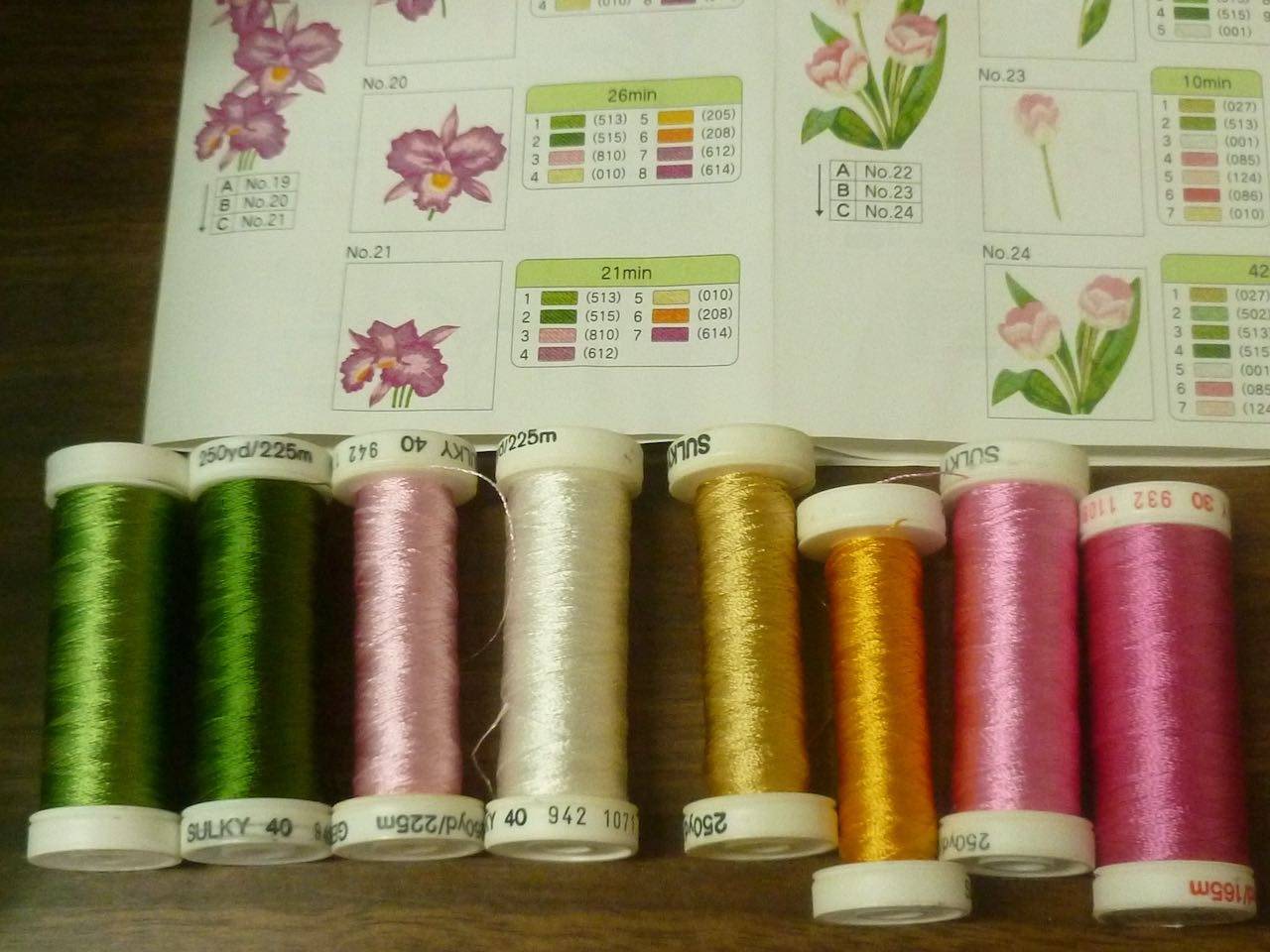 Press two sheets of iron-on stabilizer to the back side of your white fabric. Then hoop the stabilized fabric with a sheet of water soluble stabilizer on the top right side. This will help keep the fabric flat as the embroidery is done, minimizing the draw-up that happens with high stitch count machine embroidery motifs.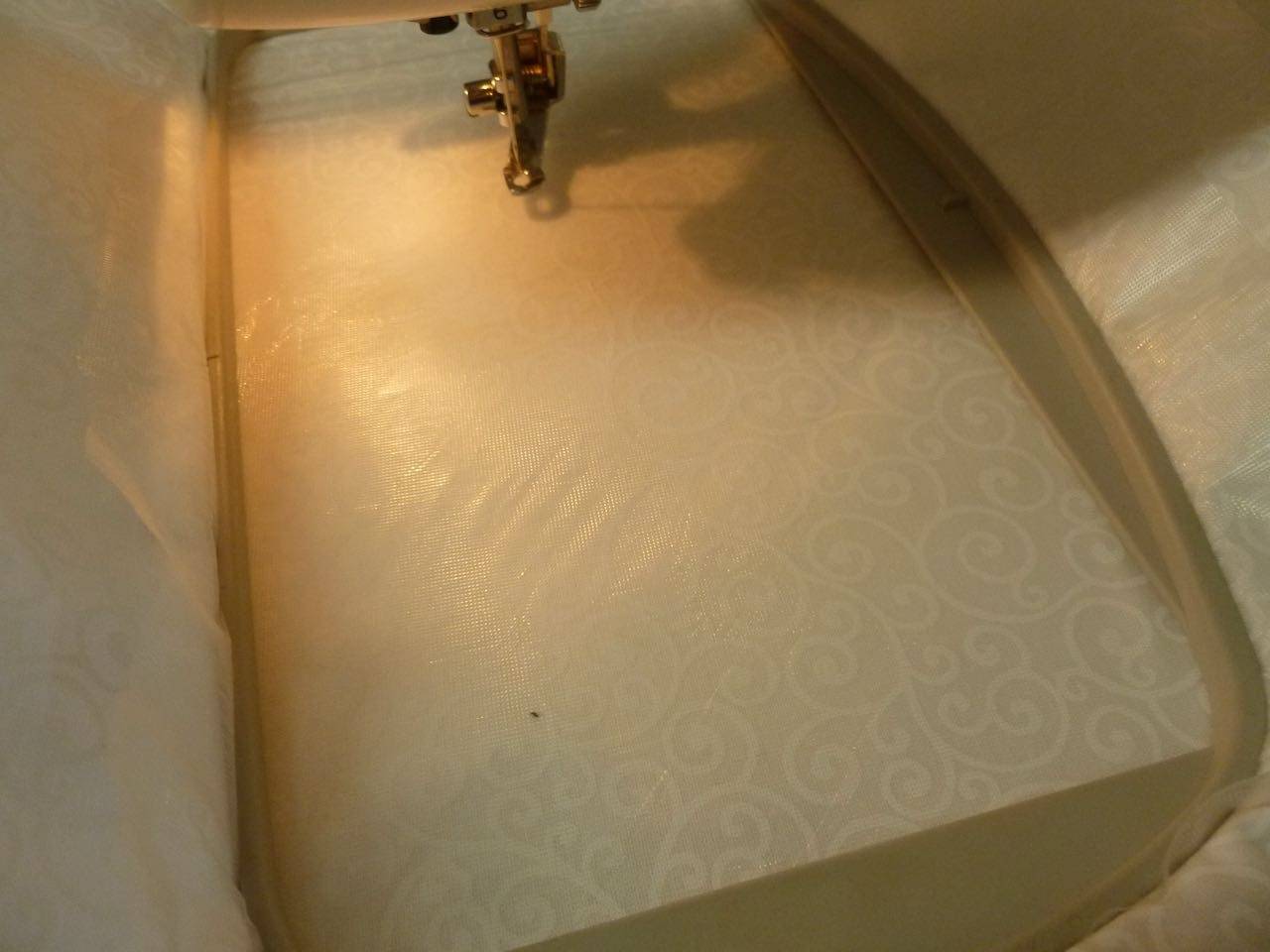 Embroider the motif chosen, then repeat two more times for other motifs.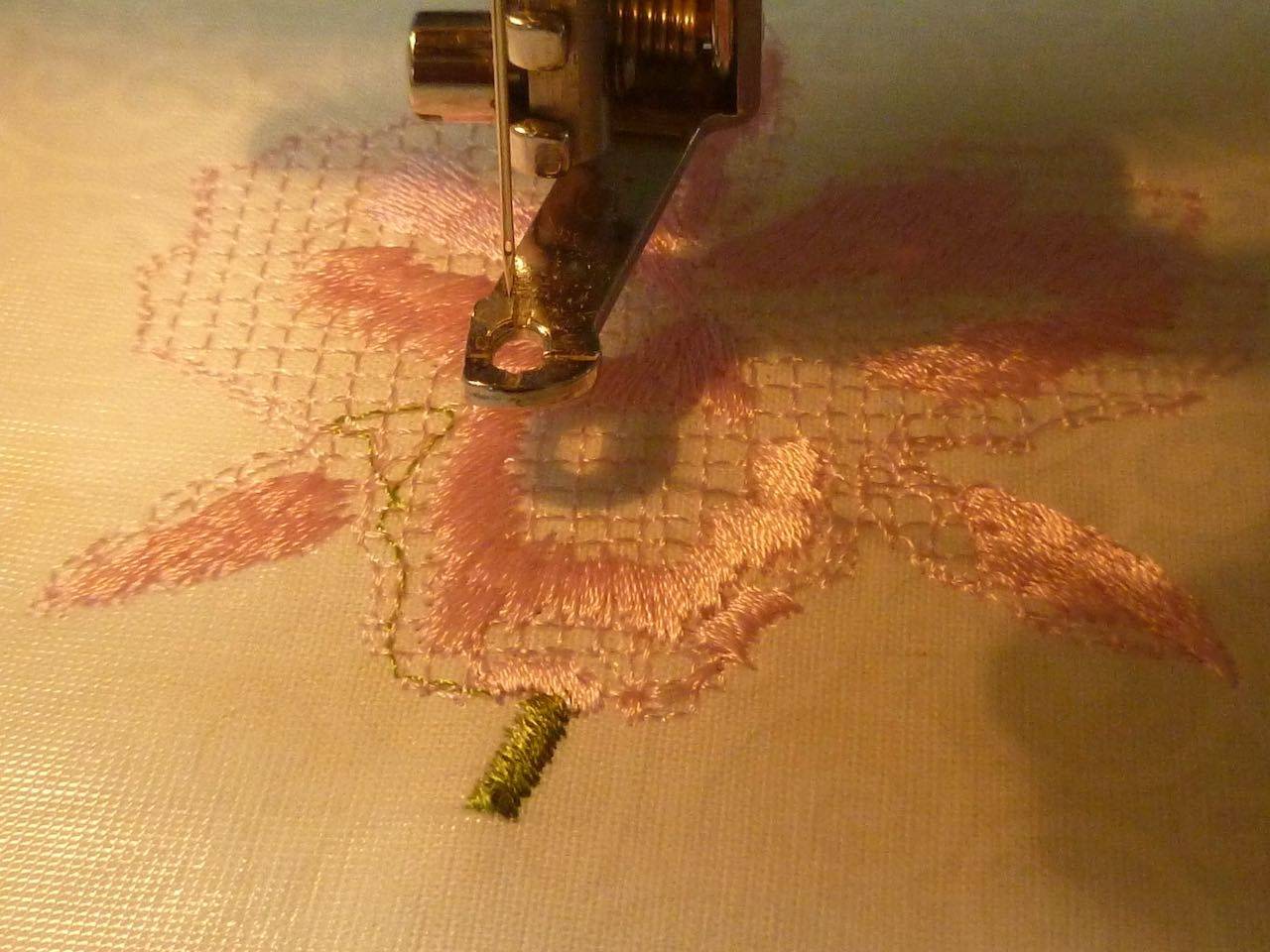 Using the Square Template set, determine which size is best for your designs. For these motifs, the best size was 5-1/2-inches square, so the pattern is written for that size. Adjust the size of your sashing strips if you use a different size.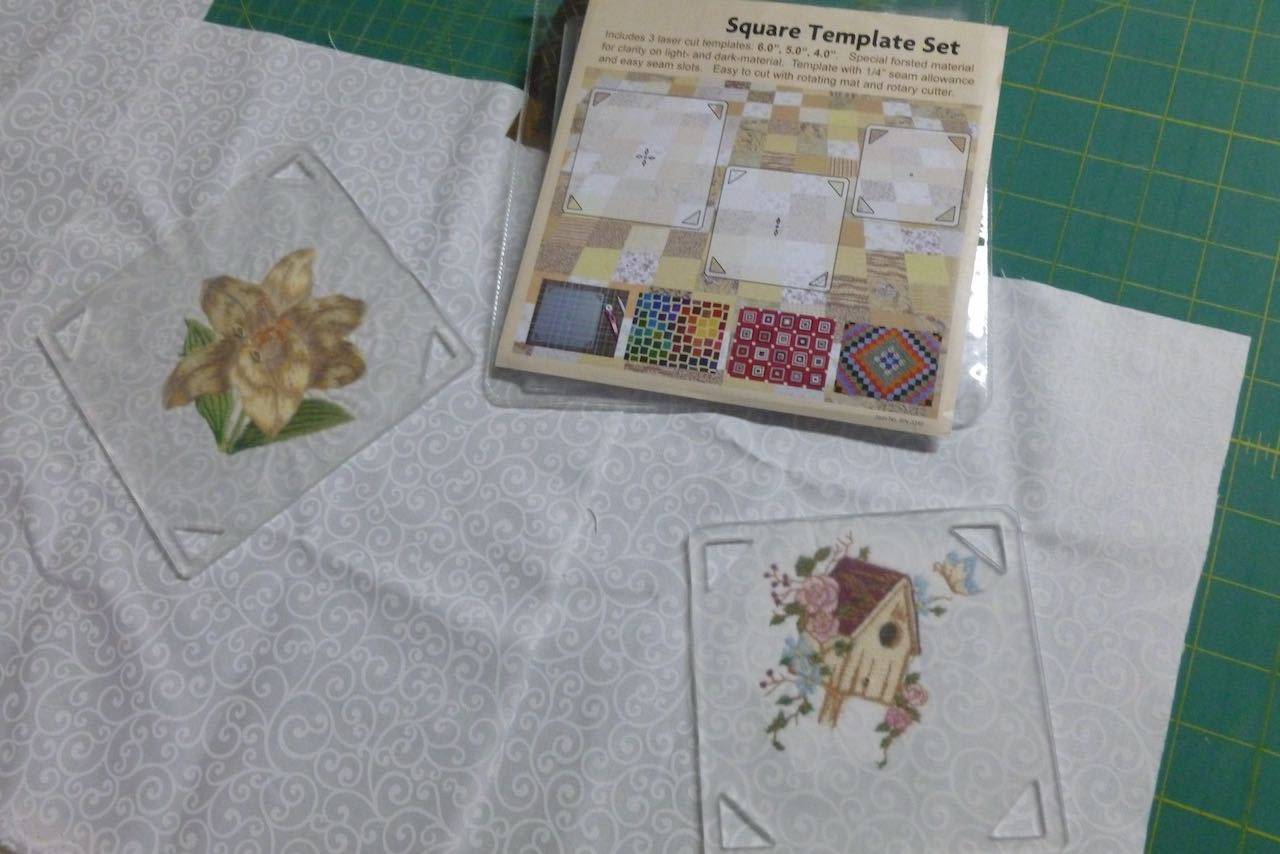 The smaller size could have been used, but having some extra space for quilting will be nice.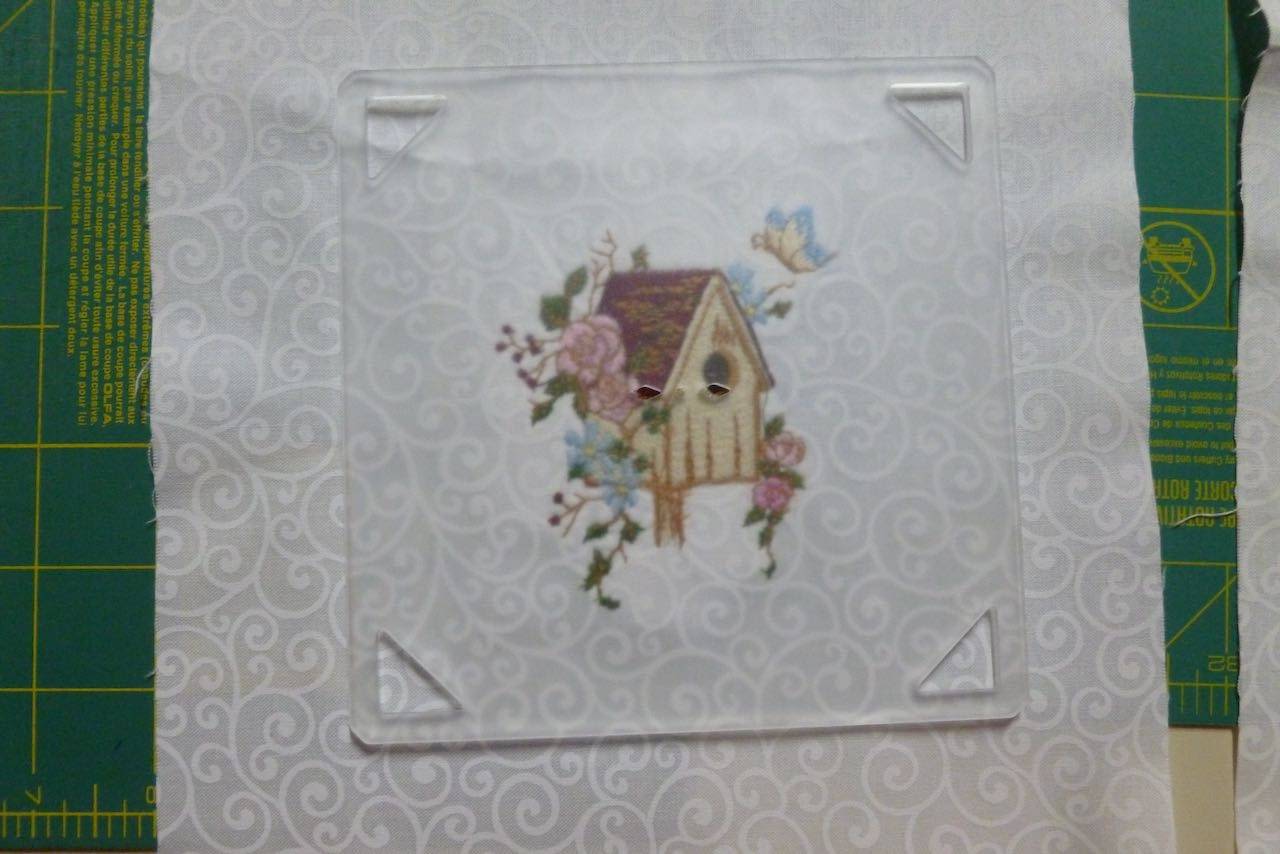 Using the template, trim the excess fabric.
Using the rotating cutting mat is a real advantage here, as you turn the whole mat keeping the square in place. This reduces time and cutting errors.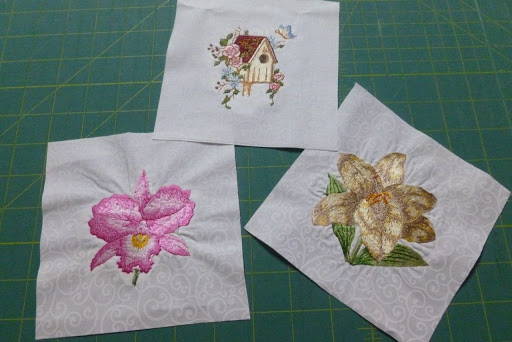 Place the sashing between the blocks and sew.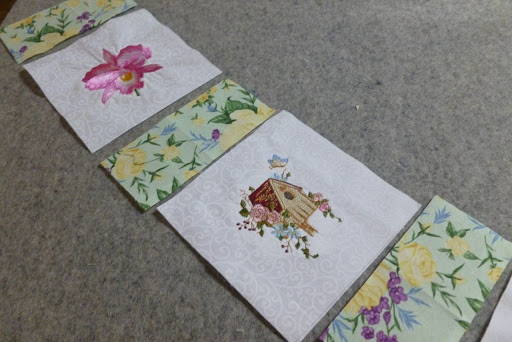 Then add the side borders. Using a 1/4-inch foot helps accuracy and keeps the seam lines straight.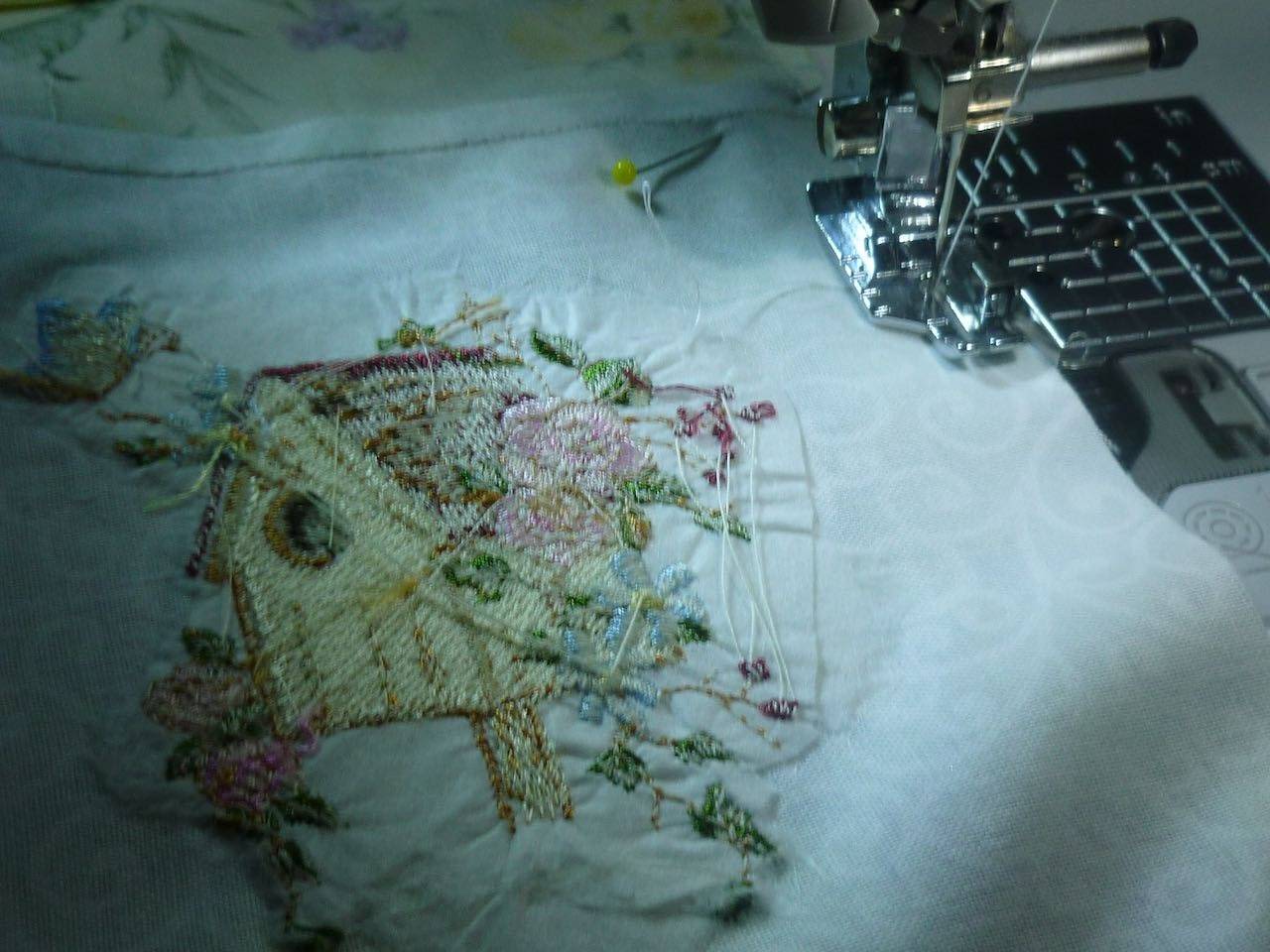 Quilt as you like. See my posts on how to quilt on your domestic machine for ideas. Using the #14 darning foot from the Madam Sew Ultimate Presser Foot set makes free motion quilting easier.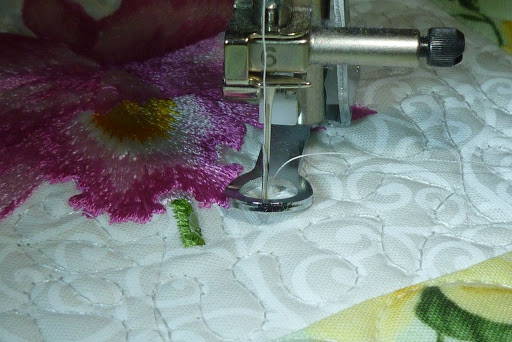 Add two corner pieces on the back side from scraps to allow you to hang with a dowel. These are four-inch squares folded diagonally, and placed with the raw edges on the project edge. The binding will cover the raw edges. See my post on Quilt Hanging Methods for other options.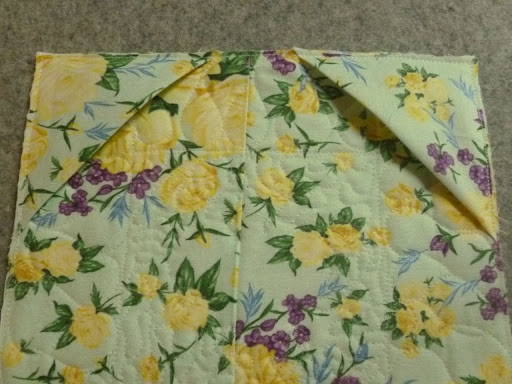 For small projects, I like to put the binding on by machine, using a smaller than usual strip width. Cut strips of binding 2-1/4-inches wide by long enough to go all the way around the project with a bit of overlap. Sew end to end to make the length you need. Press in half lengthwise. Sew the binding to the back side of the project (rather than the front), then turn to the front and stitch along the edge of the fold to secure. For more detailed instructions, see my post on Finishing Quilts with Binding.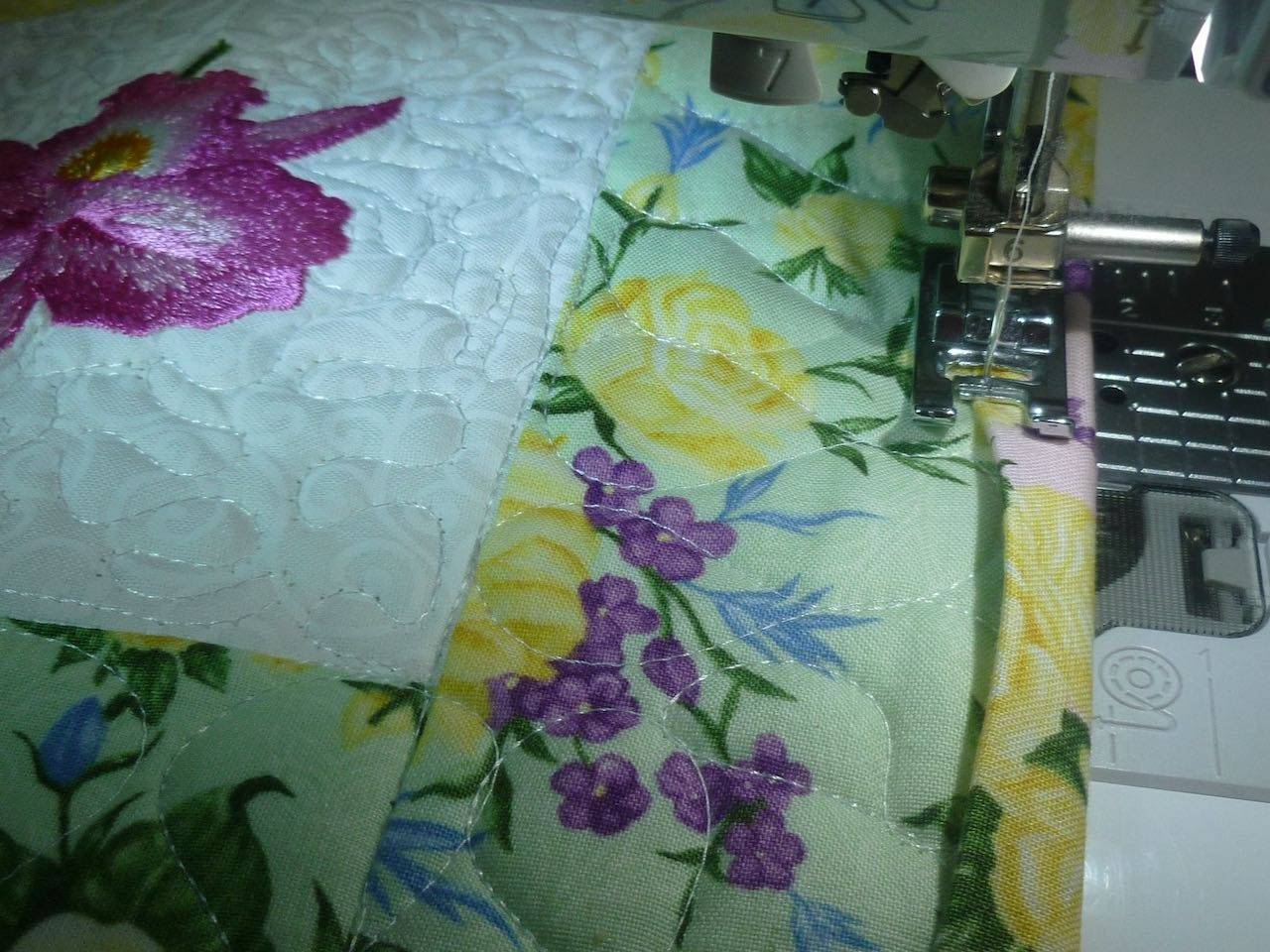 All done! A pretty wall hanging is made to brighten someone's room, hang on your front door, or gift to a friend.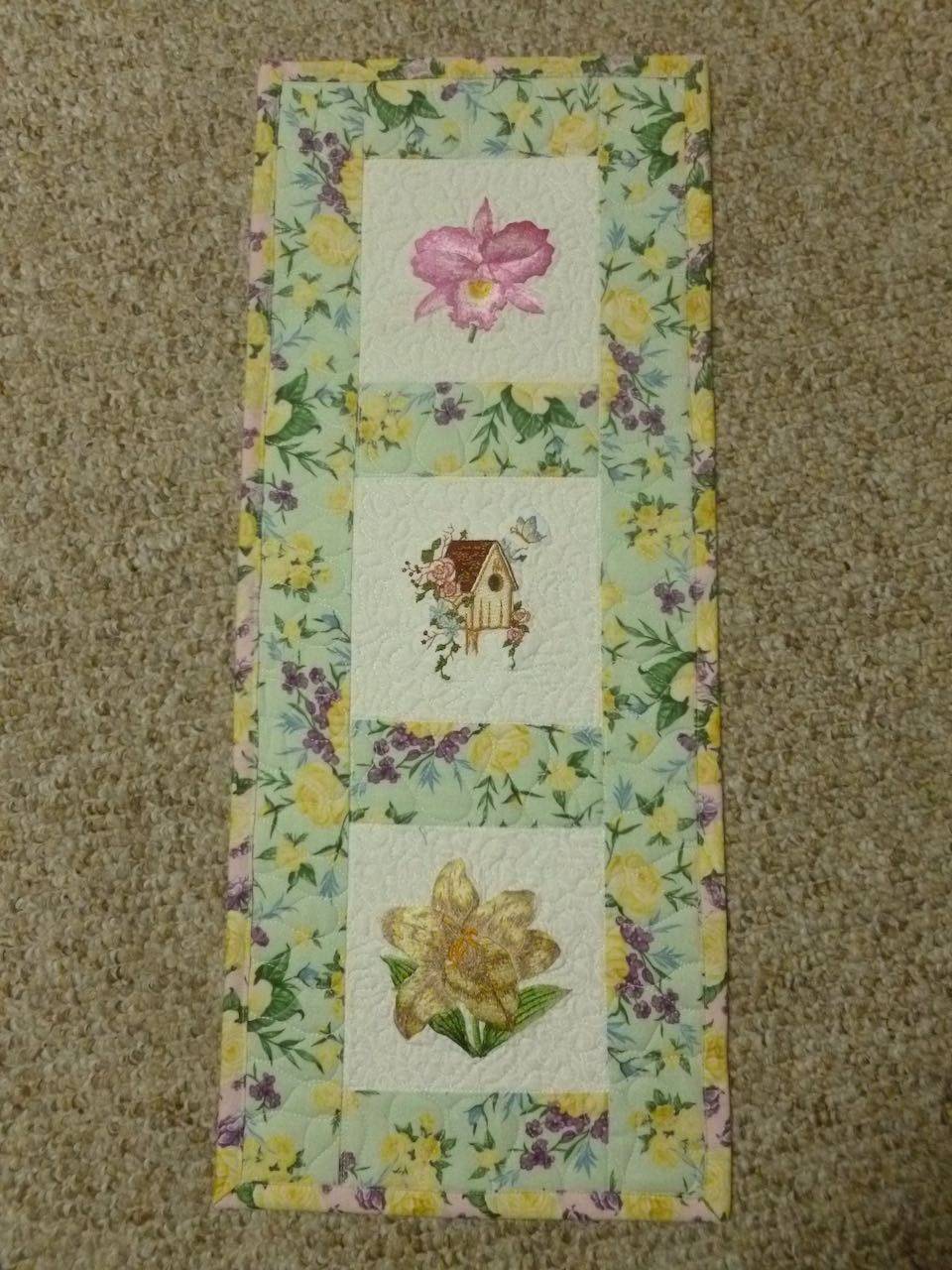 Have fun quilting, and stop by my blog for more easy projects.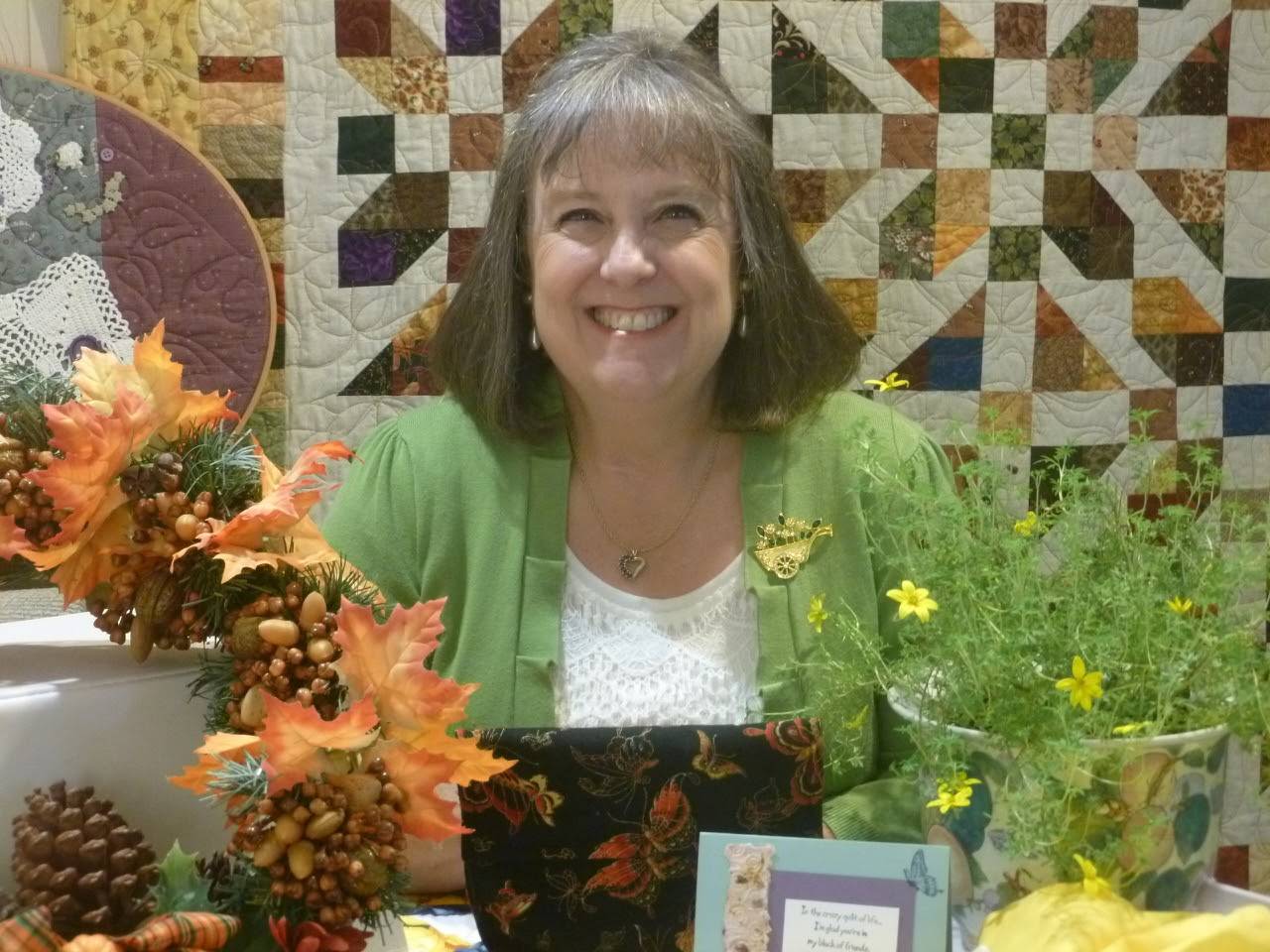 If you are new to the Madam Sew blog, be sure to check out my complete Beginning Quilting series -
I'll be doing more articles to advance your quilting skills on Madam Sew. Subscribe to the Madam Sew blog so you don't miss a thing!