"Through The Window" Wall Decoration
Clear templates made to use with a rotary cutter make fussy cutting a breeze. When I got this set, I immediately thought of doing a window design with a view. Finding a pretty fabric with some small motifs makes the view through your window come alive. Use fabric with birds or flowers, sea shells on the beach, the stars at night, or whatever you want to see through your window.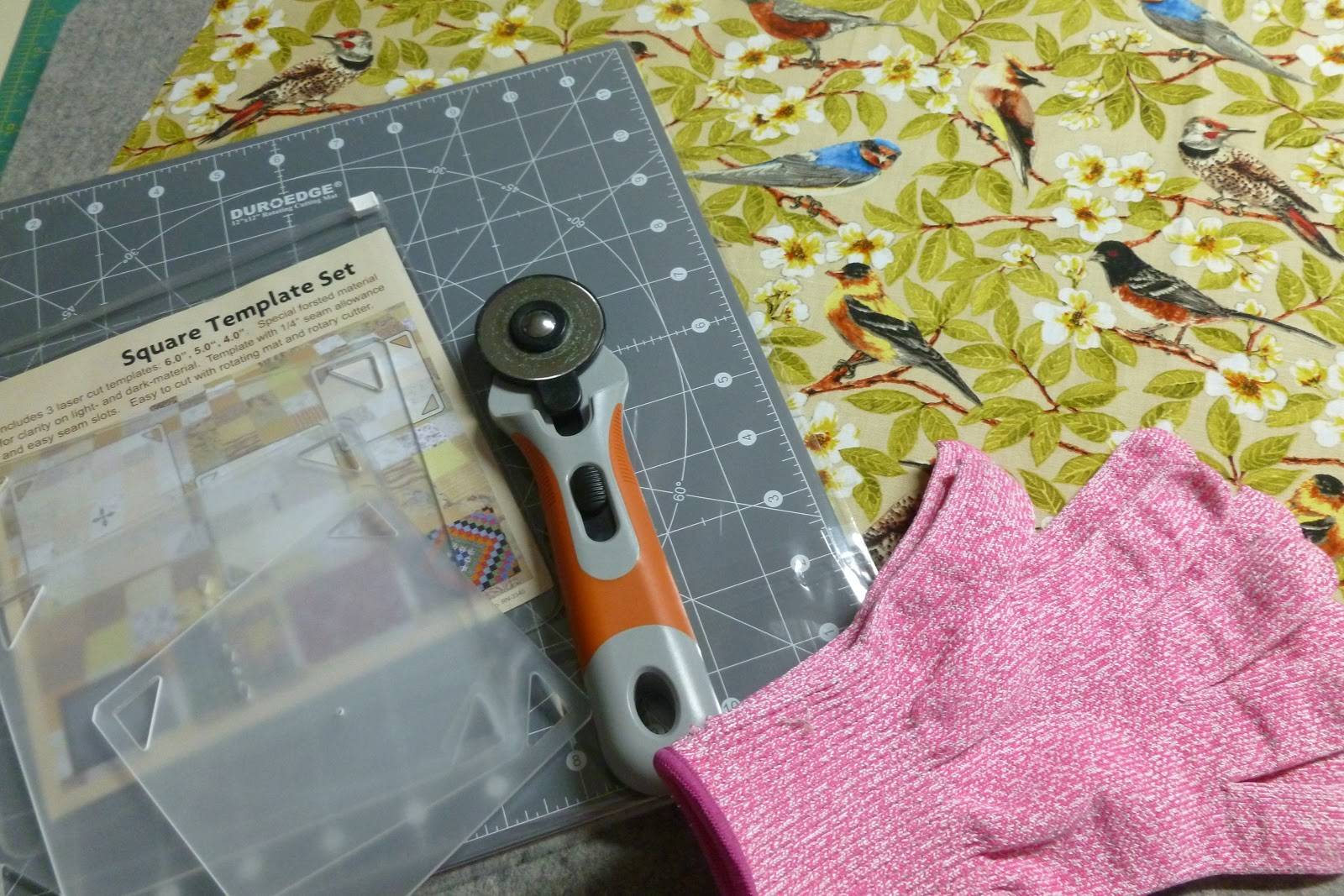 Prepare your sewing area with your equipment. Sewing machine, with a 1/4-inch quilting foot and a walking foot for quilting, Thread, Needles, Straight Pins (Glass head pins preferred), Thread snips, Rotary Cutter 45mm, 6x24-inch ruler and mat, safety gloves, optional ruler grip, Iron and ironing board, Wool Pressing Mat, square fussy cut templates, rotating cutting mat
Fabric Cutting Instructions
9 - 4-1/2-inch square fussy cut squares
6 - 1-1/2 x 4-1/2 inch sashing strips
4 - 1-1/2 x 14-1/2 inch sashing strips
2 - 1-1/2 x 16-1/2 inch sashing strips
2 - 2-1/2 x 16-1/2 inch border strips
2 - 2-1/2 x 20-1/2 inch border strips
To begin, fussy cut your motifs using the 4-1/2-inch size of your templates. Place the fabric on your rotating mat. Use the clear template to position the motif in the center. Check the edges, the convenient cutouts make it easy to see where the seam allowances will fall. Be sure you are happy with the placement.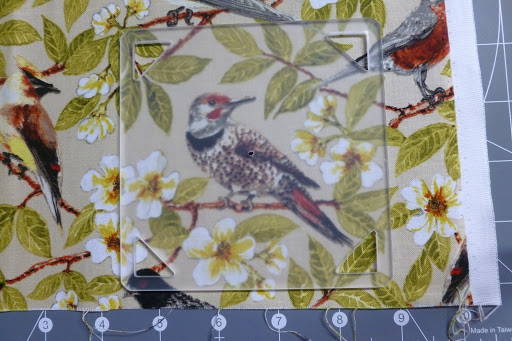 Cut the right side and across the top if you are right handed, do the left side if you are left handed. Rough cut the rest of the fabric away.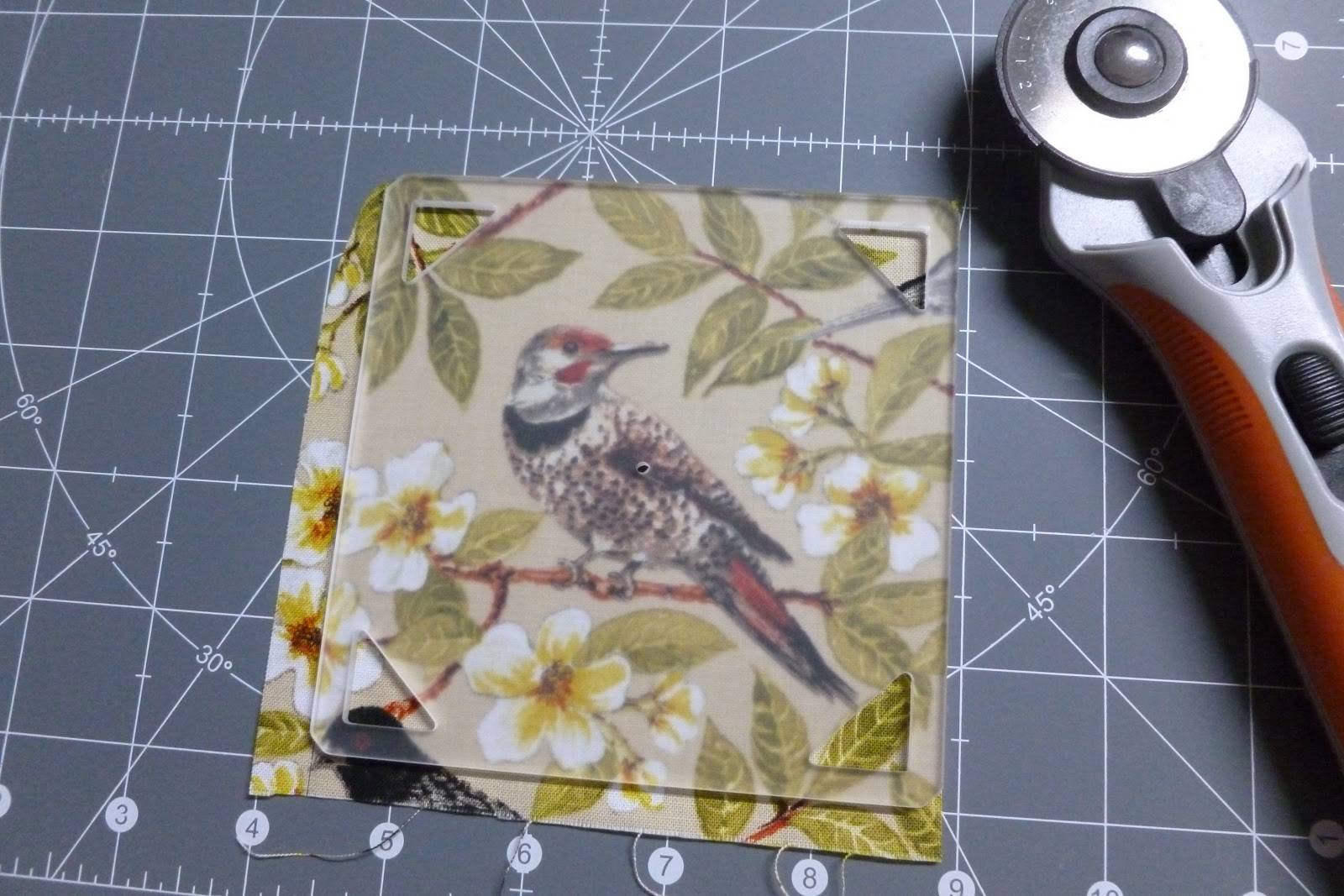 Rotate the mat so you can cut the other two sides easily without moving the square. There is no need to line up the template again as it didn't move, saving time.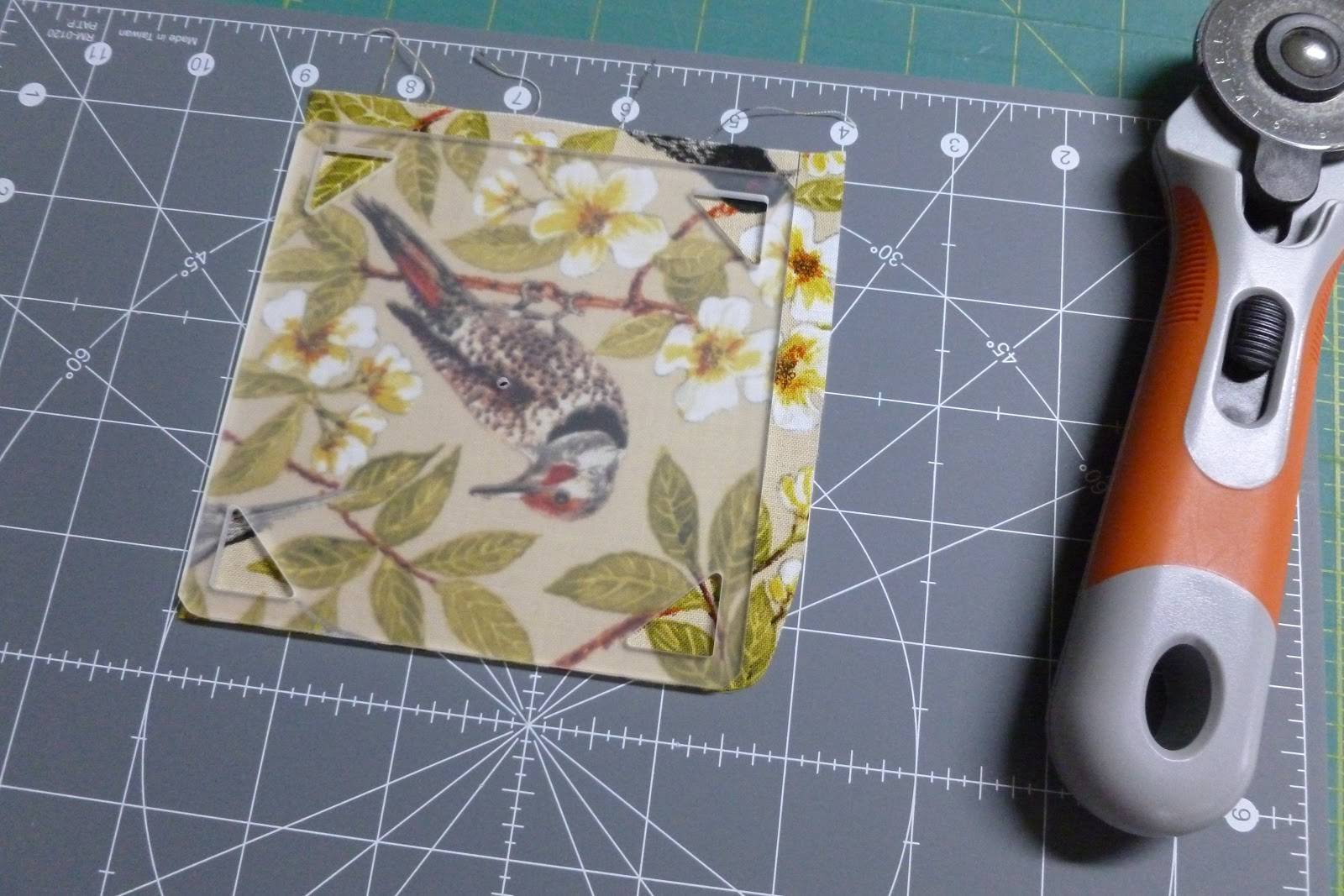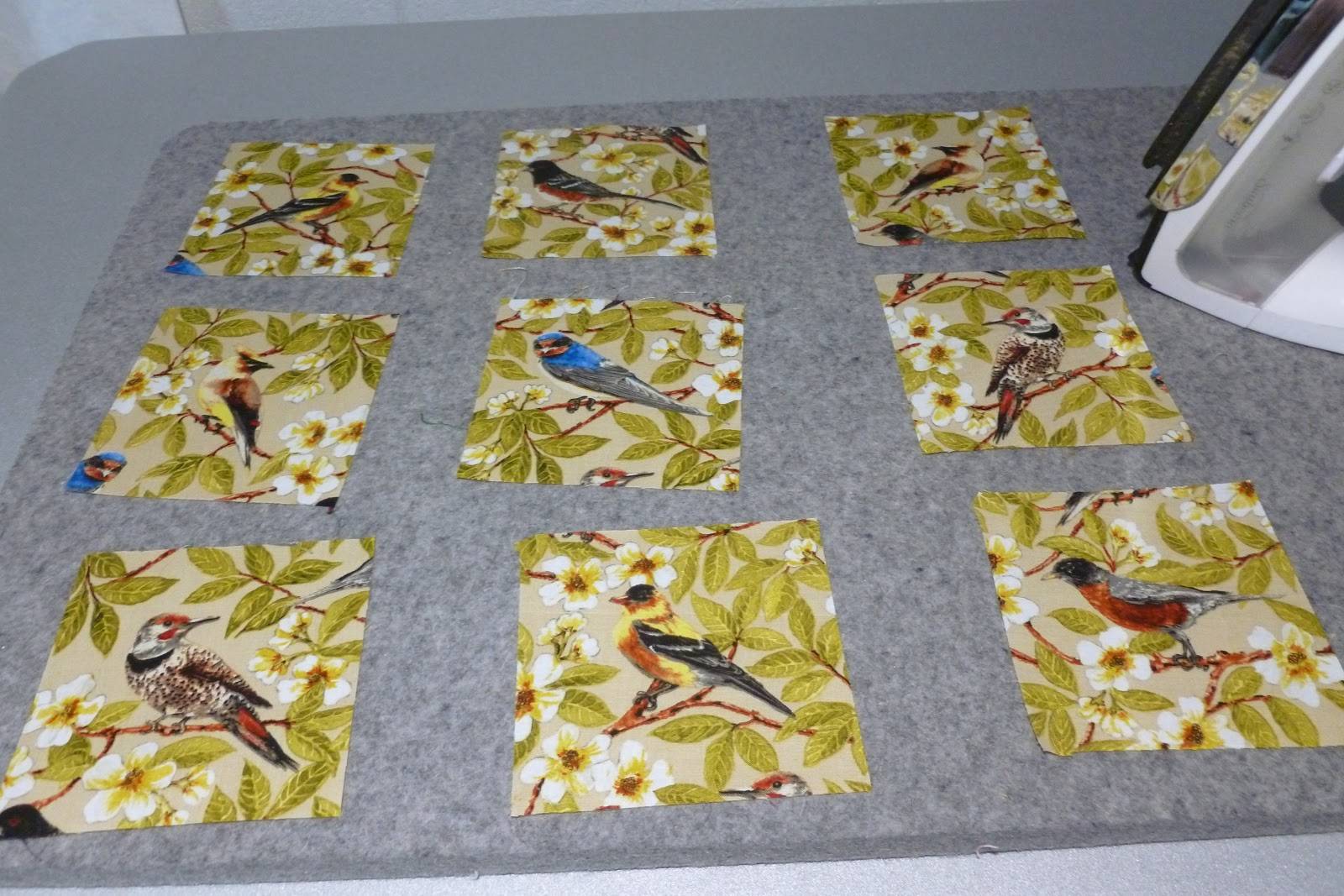 Arrange your squares in three rows of three squares with the 1-1/2 x 4-1/2 inch sashing strips between.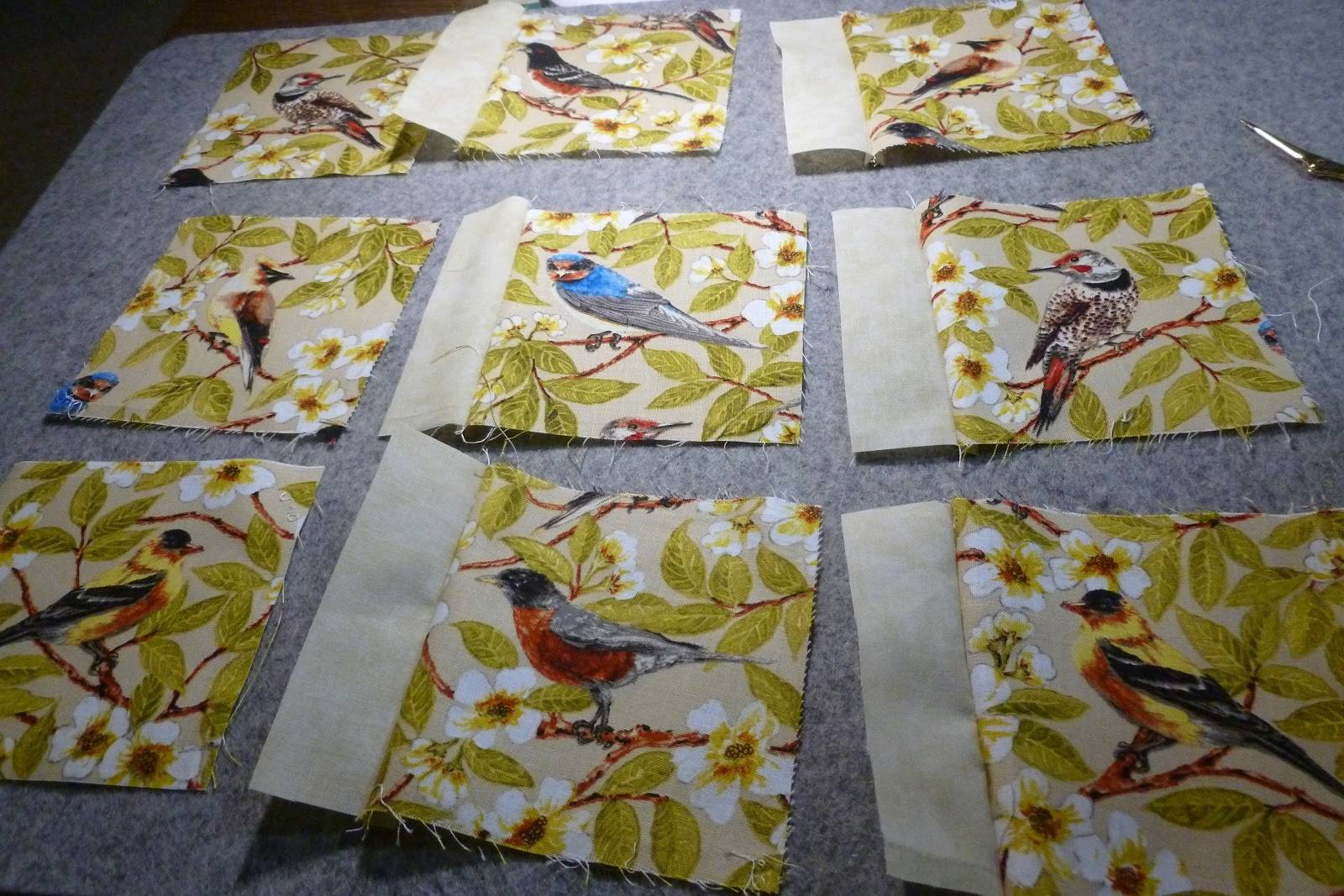 Press your rows using your wool mat. Sew the rows using your quarter-inch foot for accuracy.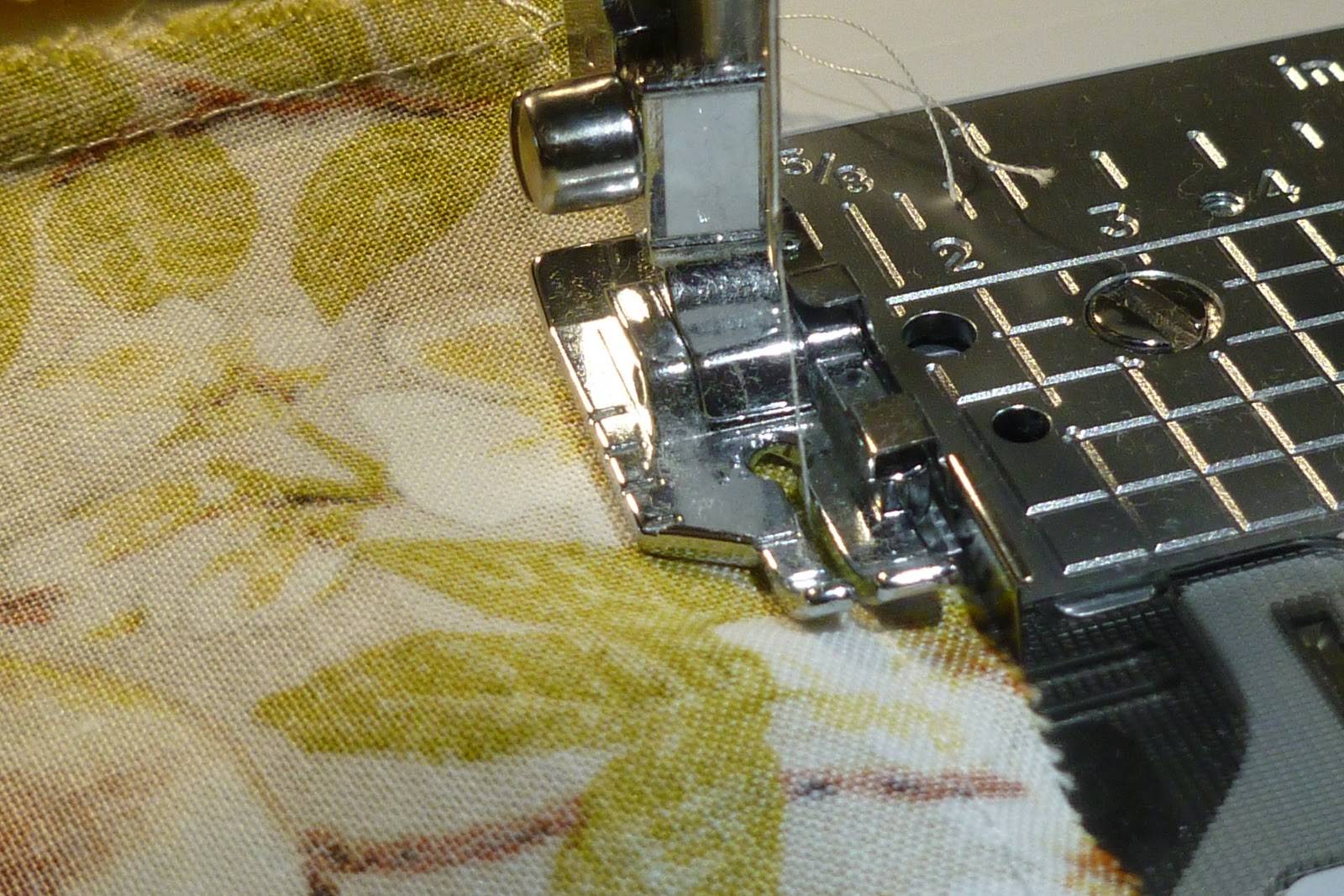 Add the four 1-1/2 x 14-1/2 inch sashing strips between the rows, along with the top and bottom. Finish the window with two 1-1/2 x 16-1/2 inch sashing strips on the sides.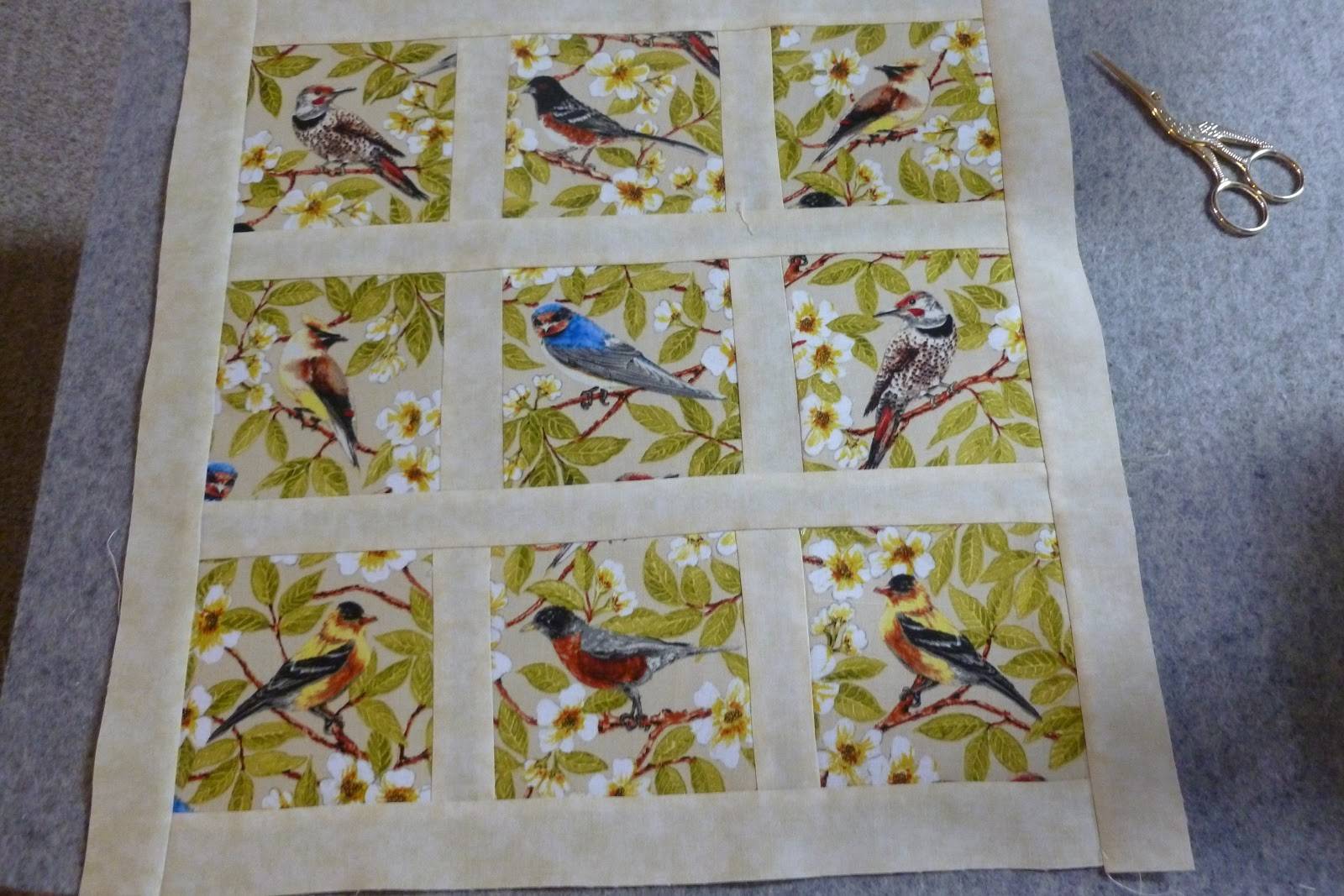 Add borders, with the two 2-1/2 x 16-1/2 inch strips border strips first, then the two 2-1/2 x 20-1/2 inch strips border strips.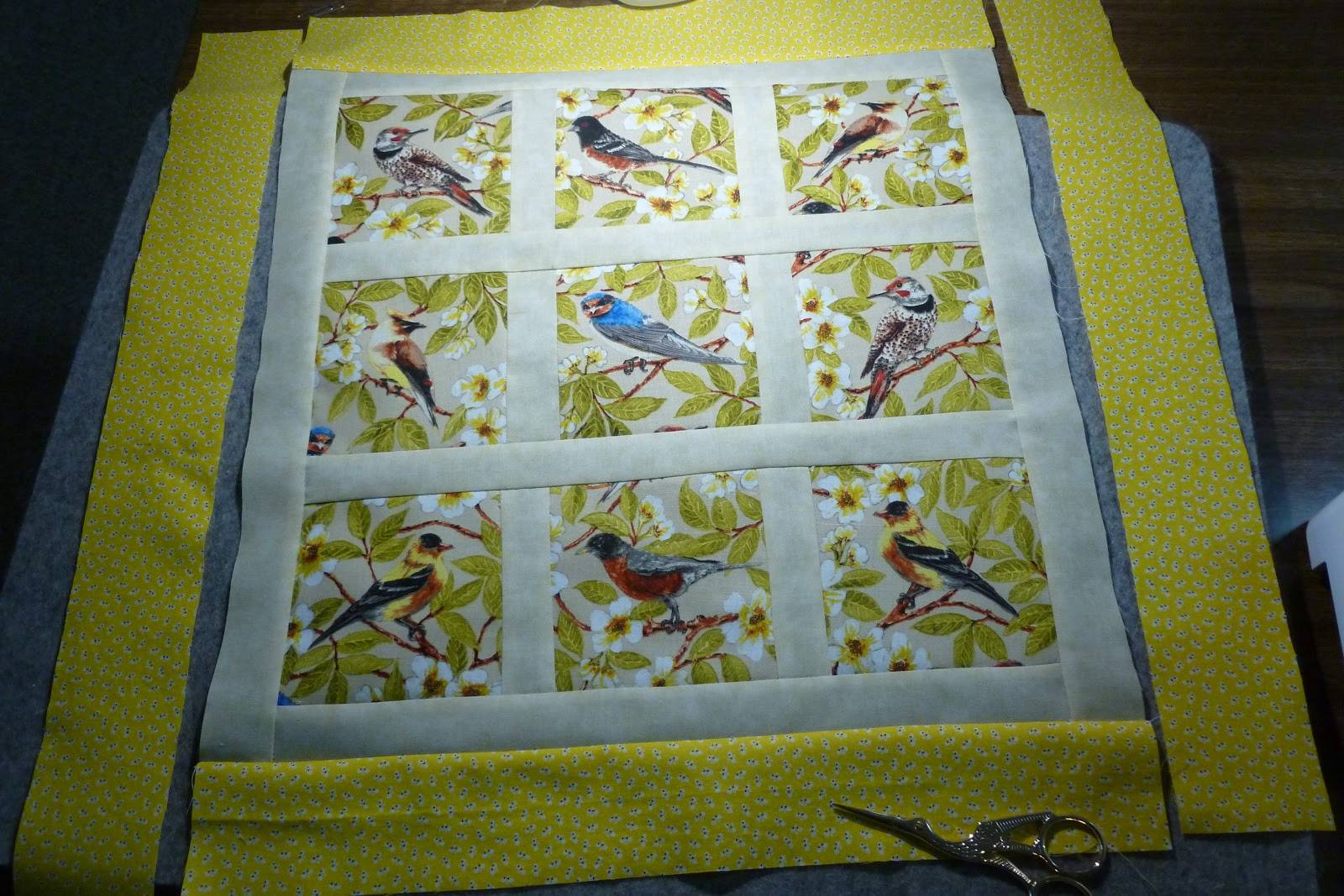 Easy and fast, you'll have the top finished in a very short time.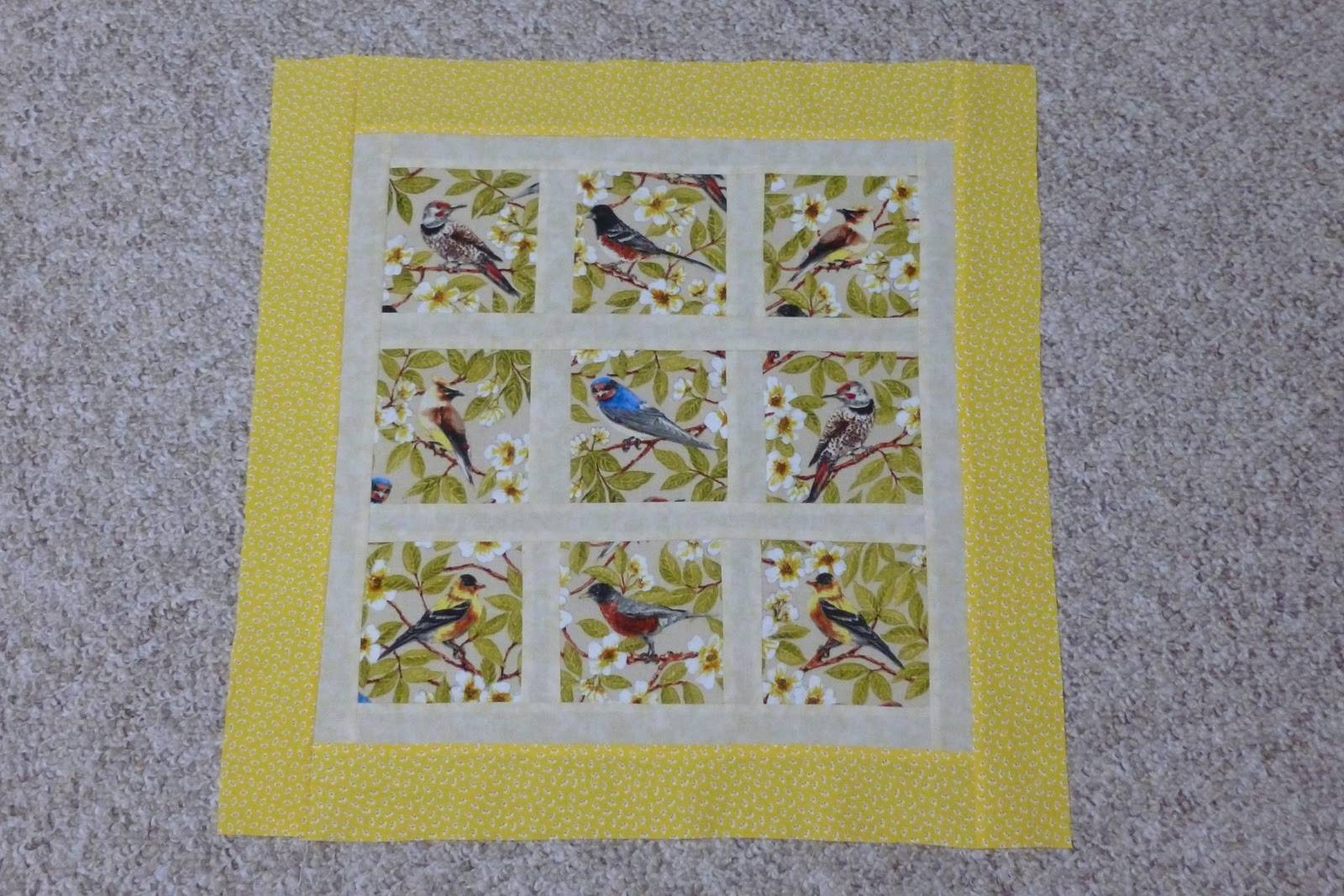 Quilt as desired. This is a small project, easy to do on a domestic machine, and a great time to try Free Motion Quilting. See my Madam Sew tutorials for ideas on quilting -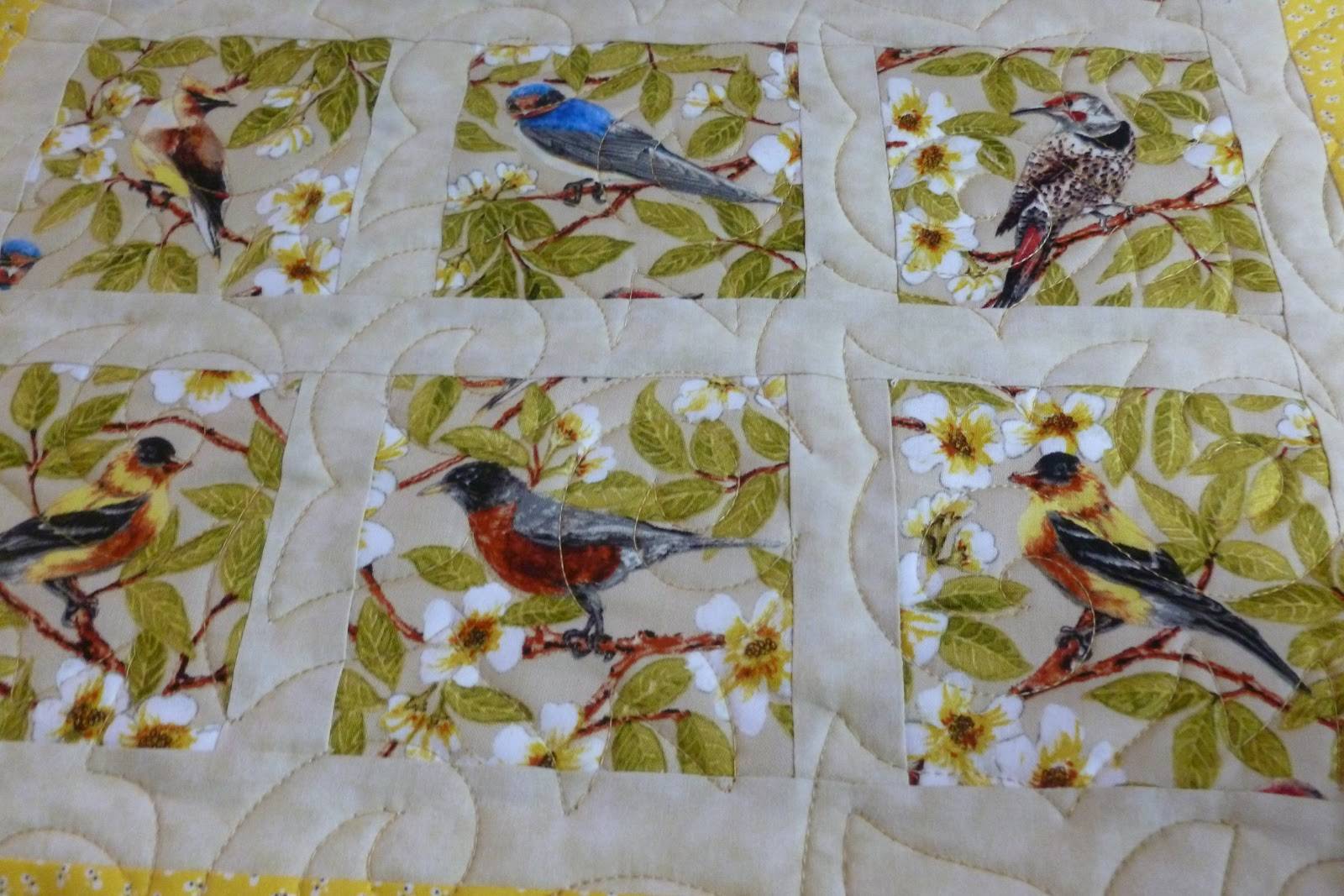 Bind as usual and enjoy your window!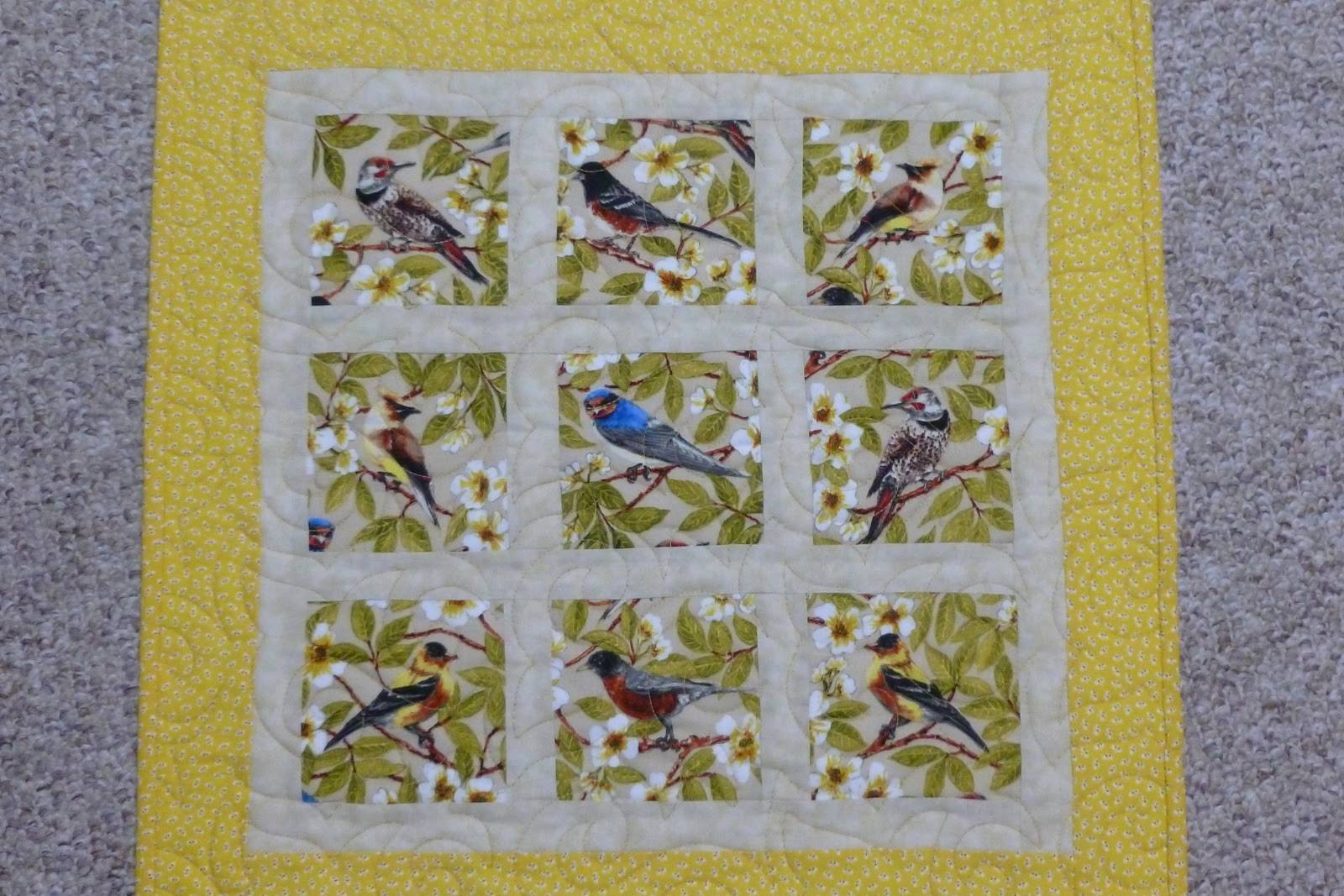 Have fun quilting, and stop by my blog for more easy projects. If you are new to the Madam Sew blog, be sure to check out my complete Beginning Quilting series - Basics, Tools and A Simple Block, Making Half Square Triangles, Sewing Flying Geese, Choosing Colors and Prints, Choosing Batting, Adding Borders, Finishing Quilts with Binding, and Choosing Threads. I'll be doing more articles to advance your quilting skills on Madam Sew. Subscribe to the Madam Sew blog so you don't miss a thing!