October Customer of the Month!
Last November, we posted on our blog about our tour to visit MadamSew customers throughout the country, with a promise to write more extensively about each visit. Having an online store is a great way to offer the newest tools to sewers, but we were missing the face to face interactions of a traditional brick and mortar company, so we set out to meet with some of our customers! The last customer in our series is Raquel from Bristol, Pennsylvania.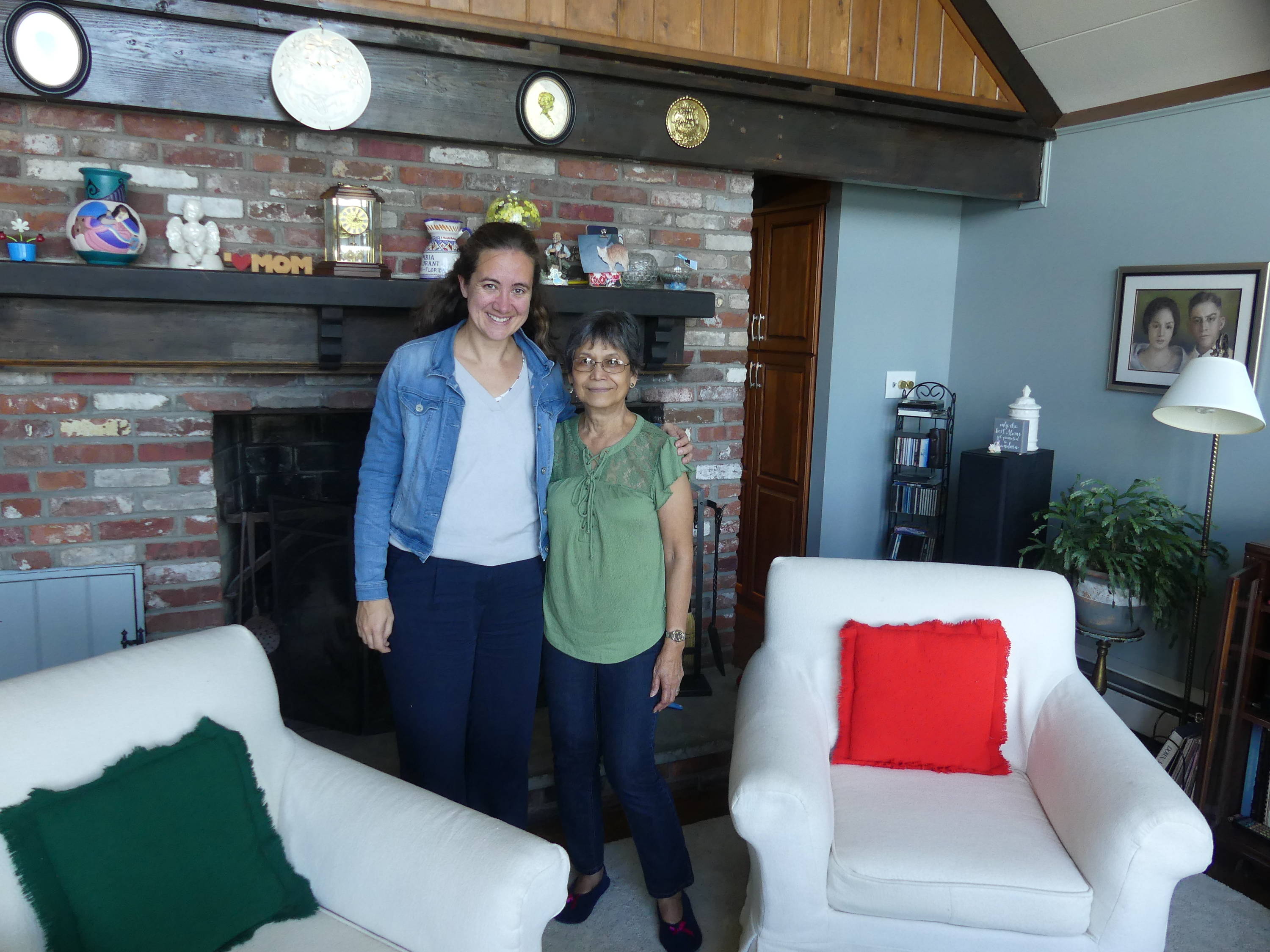 We arrived at a beautiful home with a stunning view of the Delaware river, and were greeted by Raquel's husband, who explained that they've been living there since 1985, and that the neighborhood was a nice, quiet one. We had the pleasure of also meeting Raquel's sibling who was visiting from California.
Raquel originally learned how to sew at the age of 9 from her Mom, who used to be a dressmaker. Raquel began to make clothes for her dolls, and even though her mom thought she was a bit too young, she persisted. All of the girls in the family except for one learned how to sew, and all of them learned at least the basics. The family dress shop made a variety of gowns, including bridal gowns. Raquel stated that the shop was their bread and butter, and that her Mom even employed a team of seamstresses. Though her Mom has since passed on, her passion for sewing is still very much alive with Raquel.
Raquel is quite the prolific sewist. She makes clothes, gowns for family and friends, holiday costumes for the little ones in the family, little bags which she gives away, holiday aprons for coworkers, and the list goes on. Most recently, she showed us a beautiful gown that she made for a friend, which she is still working on finishing up, and a pillow for her Brother in Law to make his long flight back home more comfortable. When asked if she sews a lot, Raquel modestly replied that she doesn't sew every day, and that it depends.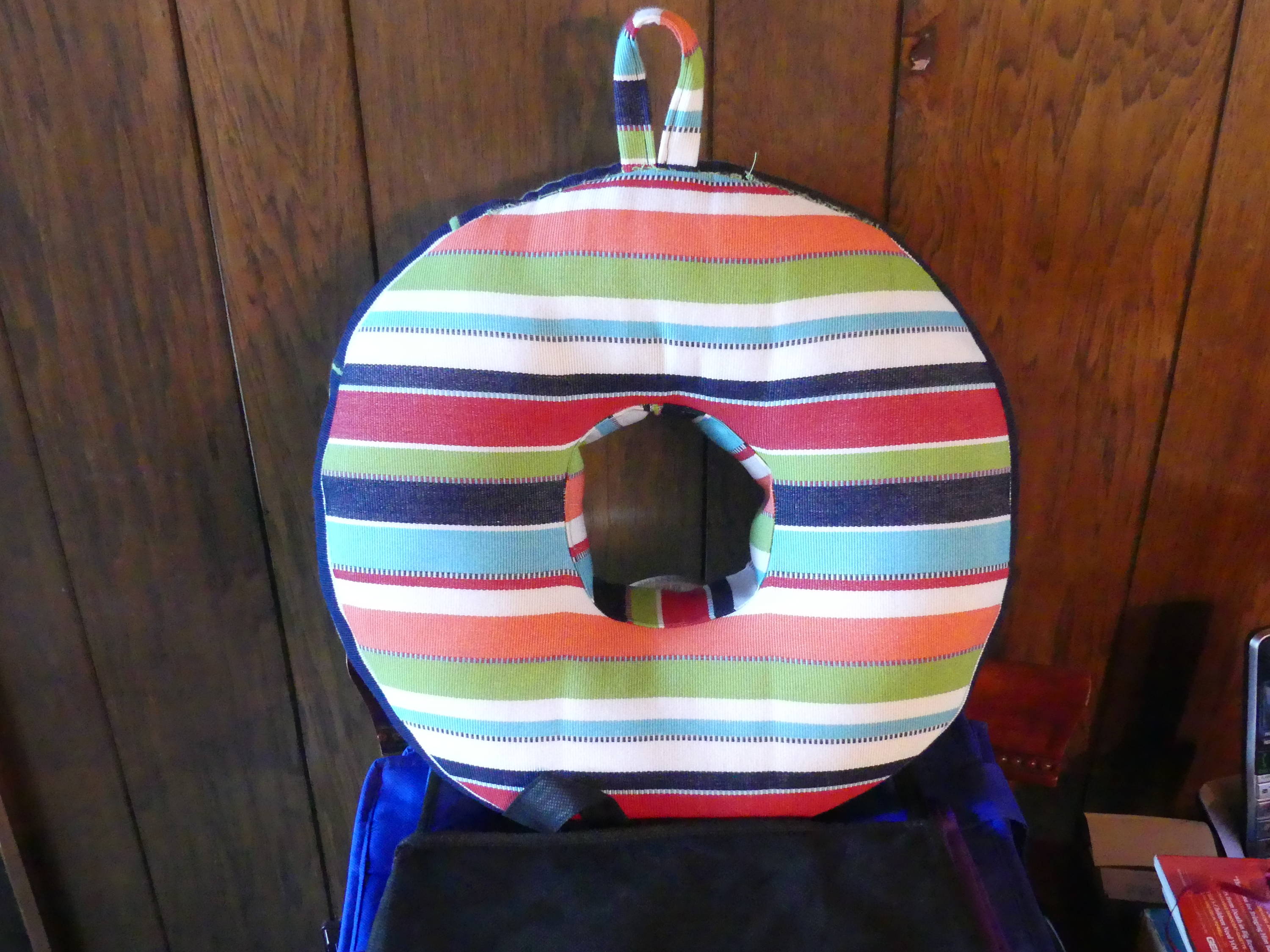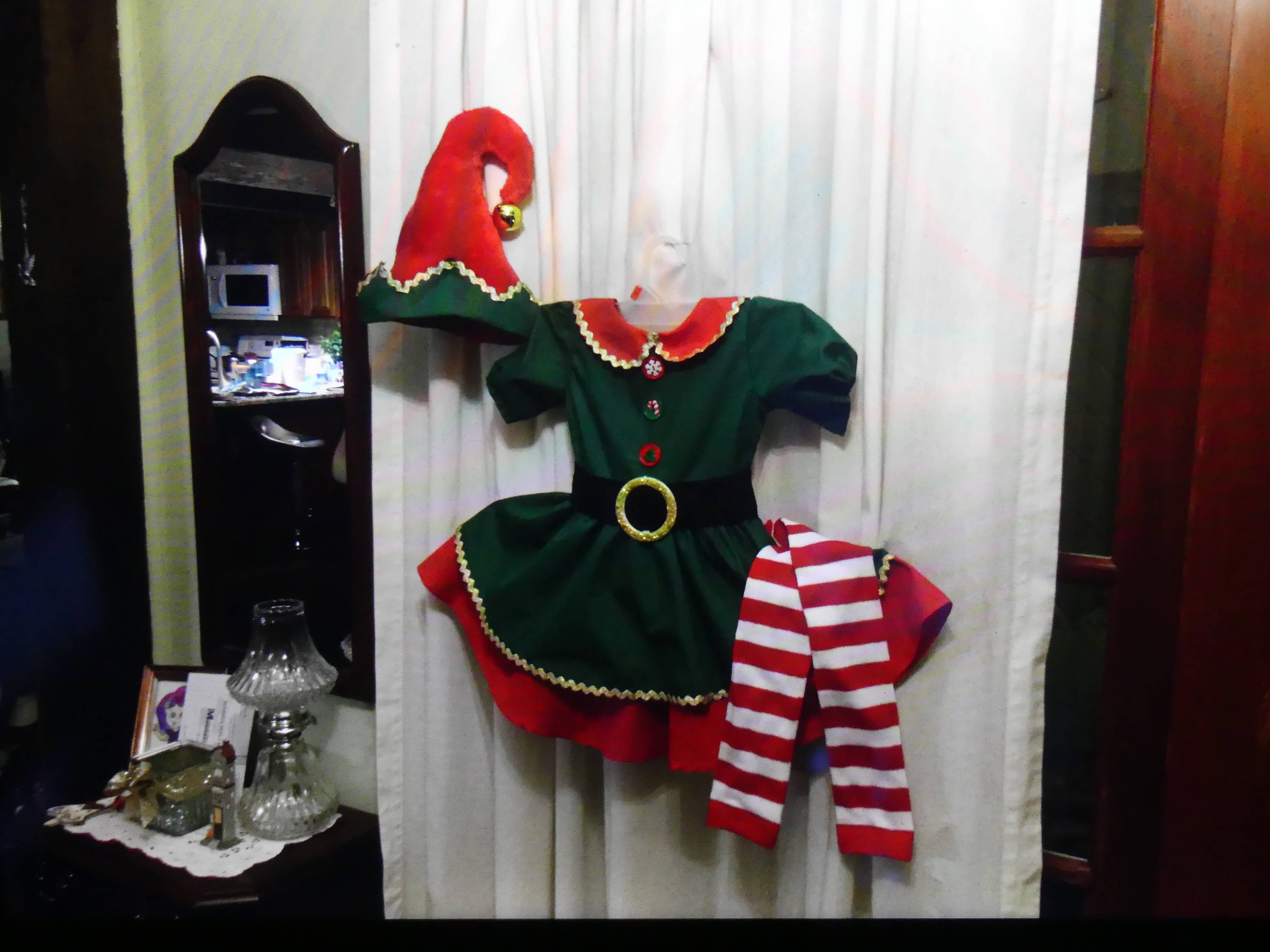 Raquel owns four sewing machines and recently bought a presser foot set from MadamSew.com. She found that the presser feet didn't work on her favorite machine, however, Richard was able to produce a low shank snap on adapter that solved the problem on the spot. The presser foot set worked on the rest of Raquel's machines, which are Kenmore and Singer machines.
The machine requiring the adapter she purchased in 2006. We were able to show her how to use the screw on adapter, as well as explain the benefits to using some of the presser feet in her kit, as well as some of the presser feet in other kits, which she found extremely interesting, and by the end of the conversation, had plenty of ideas for future projects using her new tools.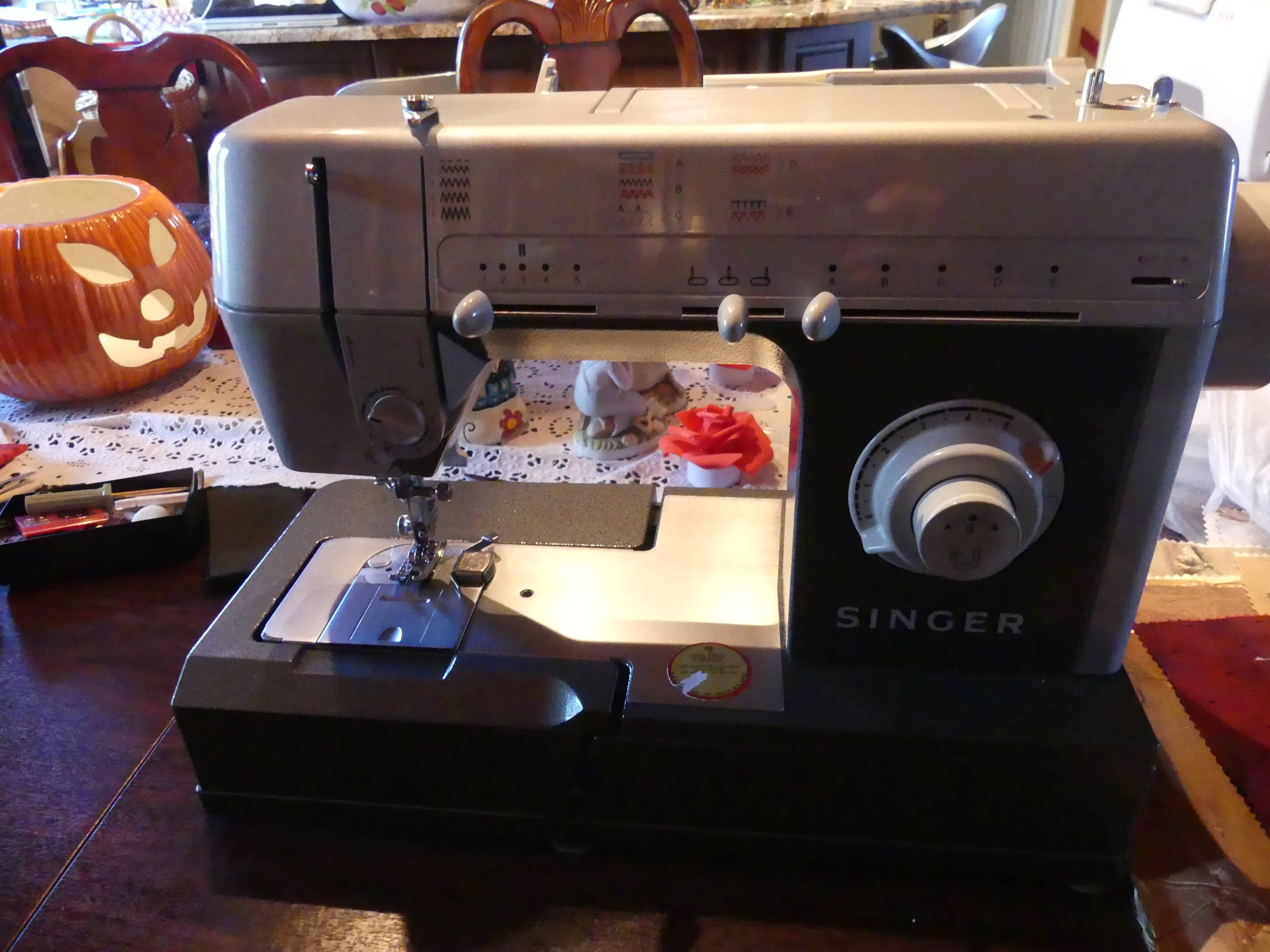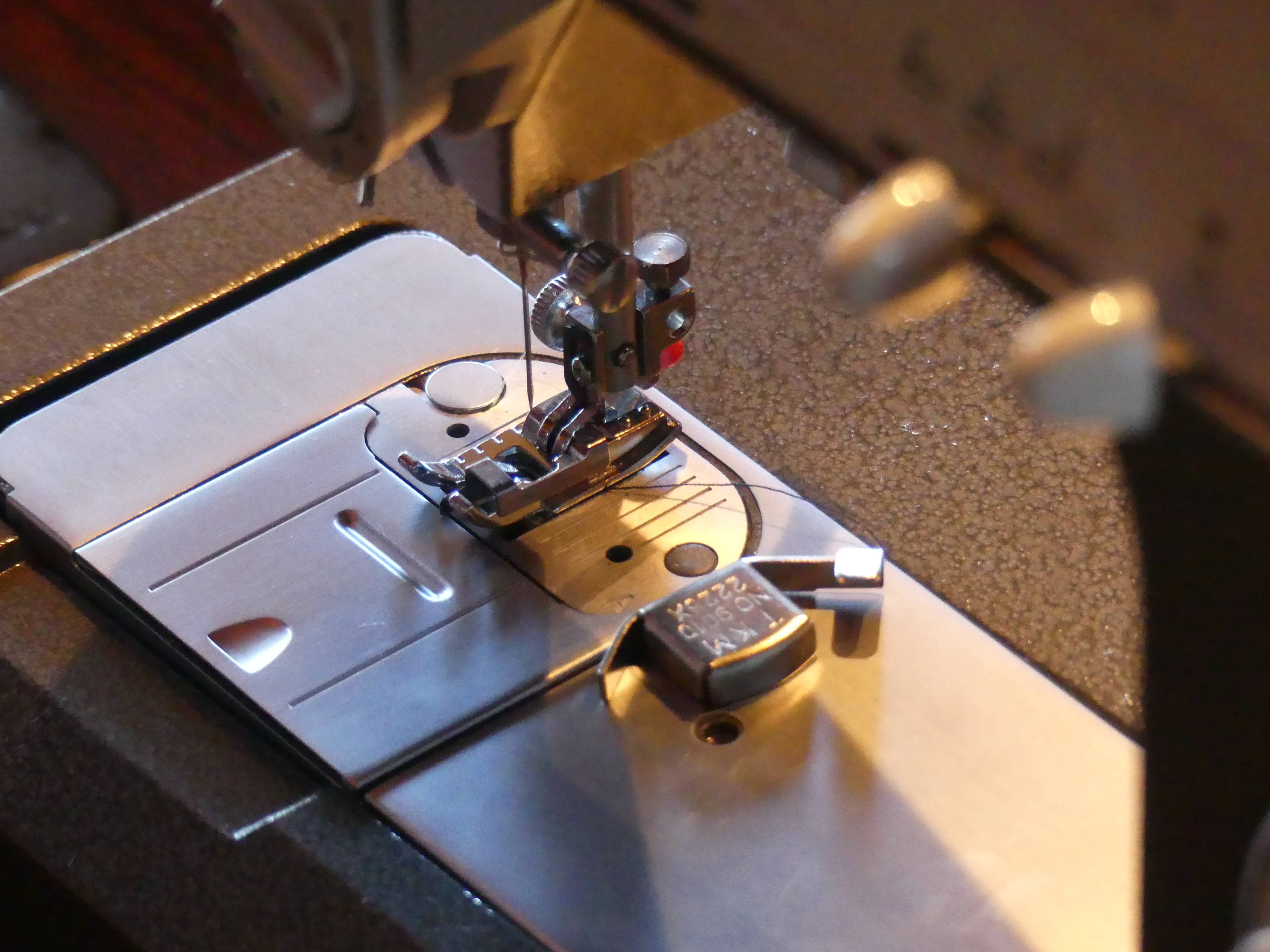 Raquel went to University as a young woman in the Philippines and became a microbiologist. She arrived in the United States shortly after her graduation. She worked as a microbiologist for 36 years, and then went back to school to become a nurse. She worked as a nurse until she retired, at which point she began working as an Estée Lauder consultant.
Raquel spent some time going through photos to show us examples of past work, including her 5 year old granddaughter in a self drafted holiday costume, a photo of her at 16, and a photo of her sister wearing a dress that their Mom had made. She explained that her Mom made thousands of wedding gowns, including her own. Raquel explained that she has made costumes for school functions, and showed an example of a dress she made for her sister - which she explained as being a "Crazy Rich Asians" style dress (since many of the designers in the film are from the Philippines, too). Raquel explained that she makes holiday themed aprons for her coworker at Estée Lauder, and that when she was a nurse, she would make themed scrub uniforms for her coworkers as well. When making dresses or gowns for friends, Raquel explained that they are often self drafted, and she usually requires friends to visit for multiple fittings.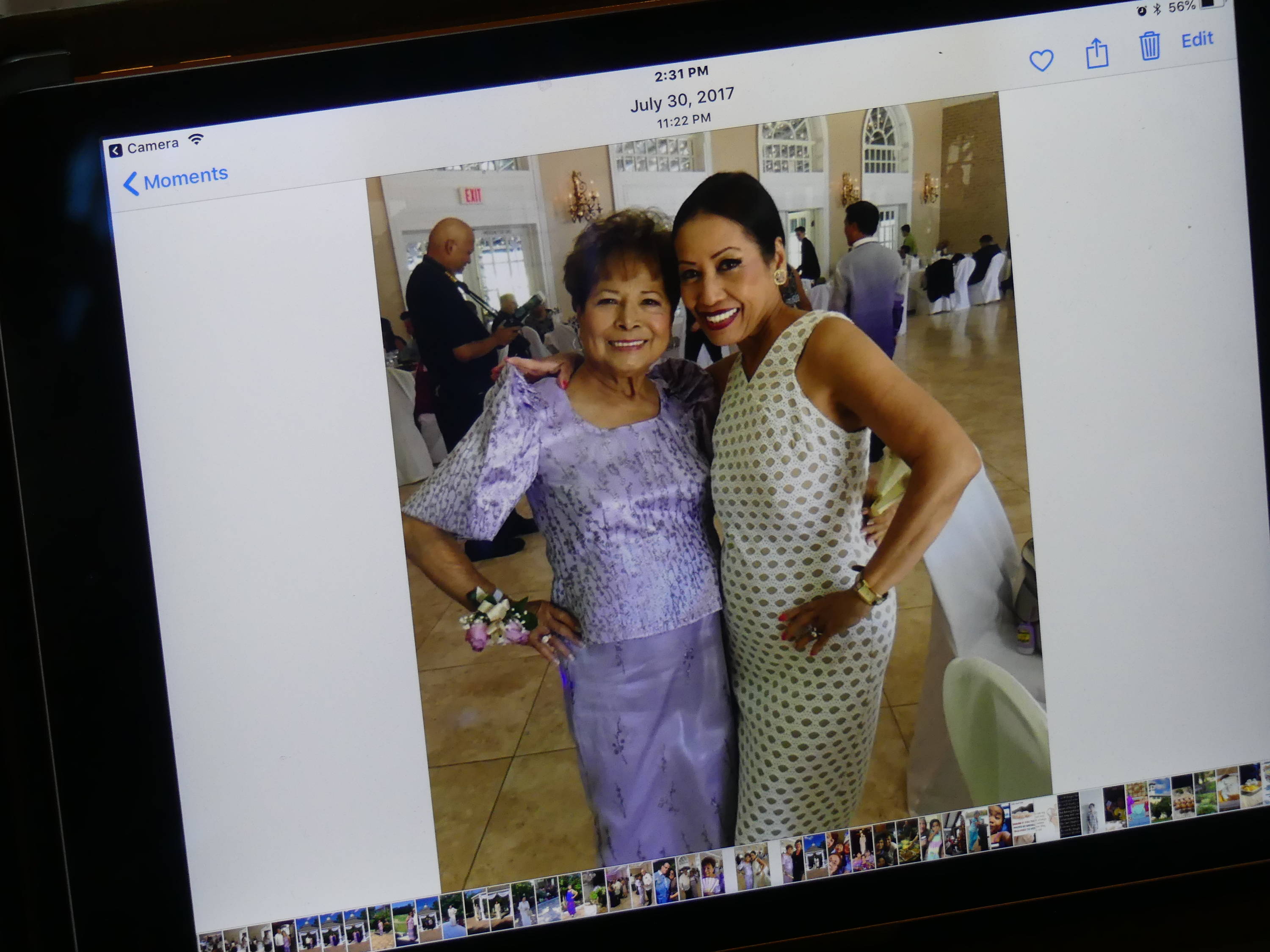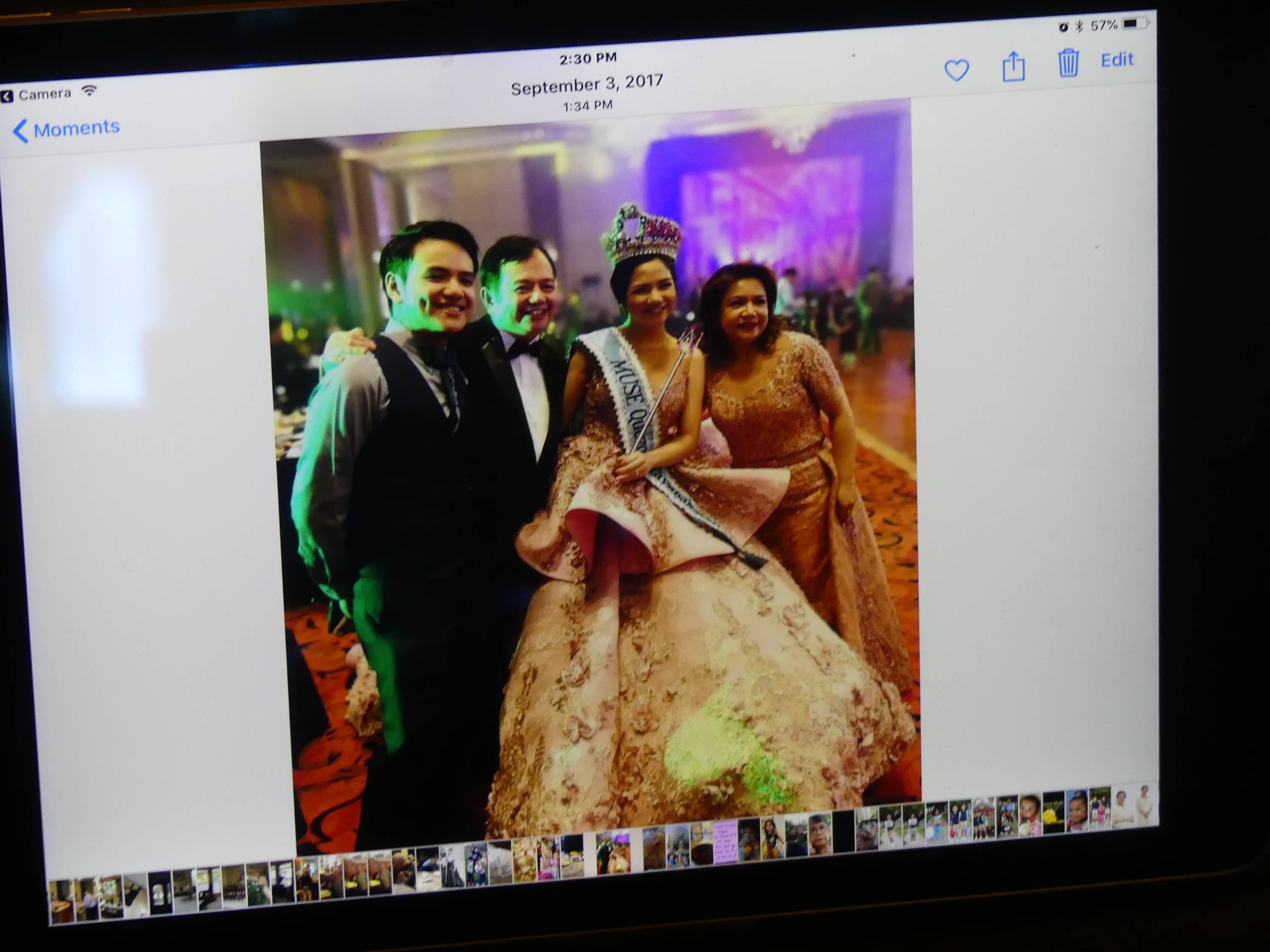 When asked about her sewing plans for the future, Raquel replied that she would like to continue to make bags and aprons for her friends. She hasn't really considered selling the items that she makes. When asked if she would like to learn to quilt, she responded that she has a quilting group through her church, but that she hasn't attended the group yet. She would like to learn though, when she has the time.
This thought brought her to an anecdote regarding her time working for St Mary Medical Center. The nurses were switching from wearing regular scrubs to a specific uniform, so the staff brought all of their old scrubs to work where they made a quilt out of them. Raquel helped to sew the quilt. A photo of the group of nurses was printed on a panel and sewn into the middle of the quilt, and it is still displayed in the hospital. We found the symbolism of this project beautiful and inspiring, as Raquel put herself into the quilt by helping to make it, and can be seen on it for future staff to appreciate.