September Customer of the Month!
In November, we posted on our blog about our tour to visit MadamSew customers throughout the country, with a promise to write more extensively about each visit. Having an online store is a great way to offer the newest tools to sewers, but we were missing the face to face interactions of a traditional brick and mortar company, so we set out to meet with some of our customers!
The next customer in our series is Johnetta from Stone Mountain, Georgia.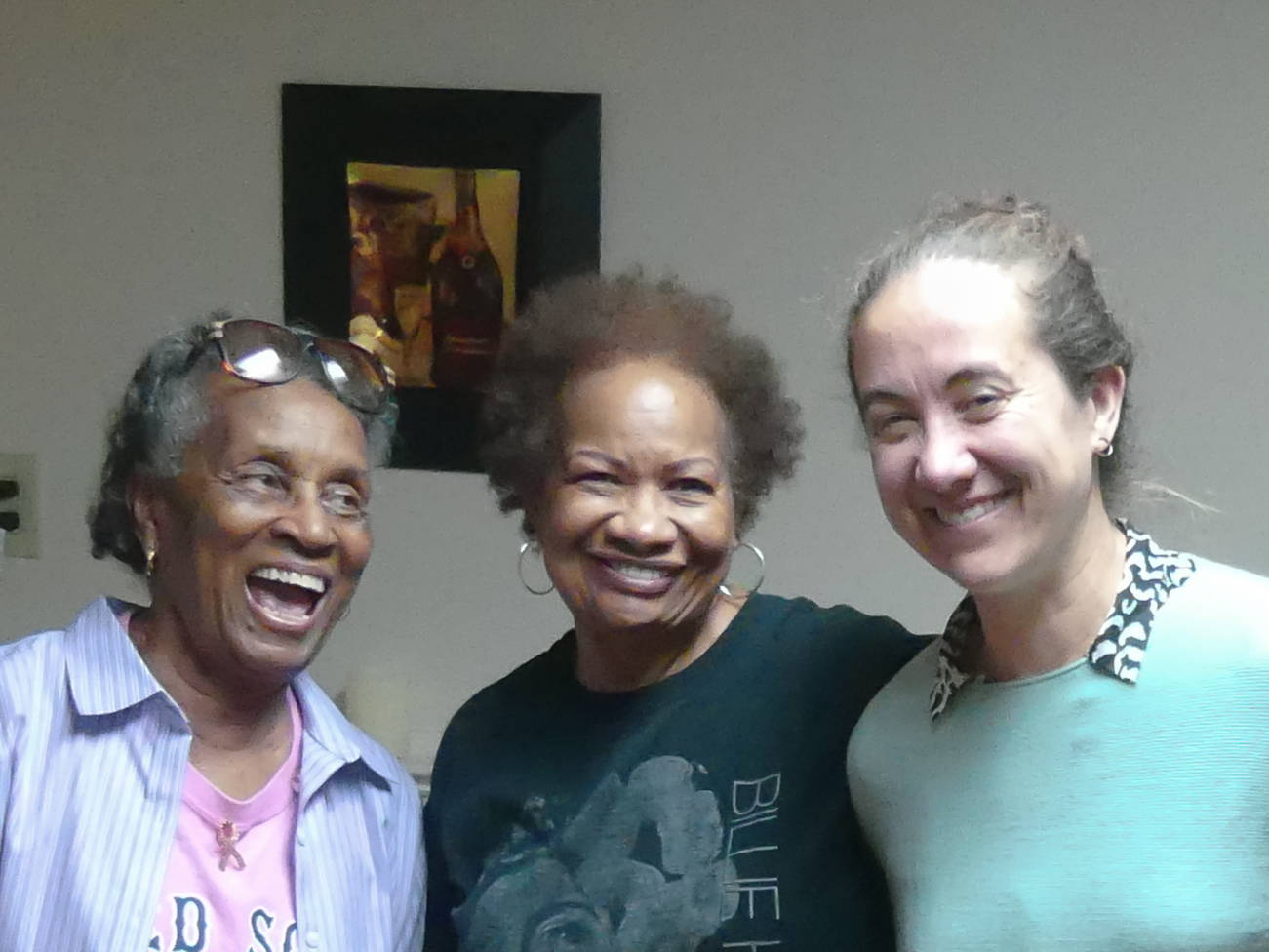 Birdsong and warm hospitality greeted us upon our arrival in Stone Mountain, Georgia, where we met with MadamSew customer Johnetta, and her neighbor Mary, who also happens to be a crafter. As Johnetta led us to her basement workspace, she began talking about her mother's skill as a tailor and a seamstress, and told us that she was just getting started with sewing.
She pulled out a garment that her mother had made almost 45 years before and we couldn't suppress our reactions. The quality of the fabric and construction was exquisite. Johnetta explained that her cousin had recently worn it to a reunion and had won "Best Dressed". Even 45 years after it was made, it could still turn heads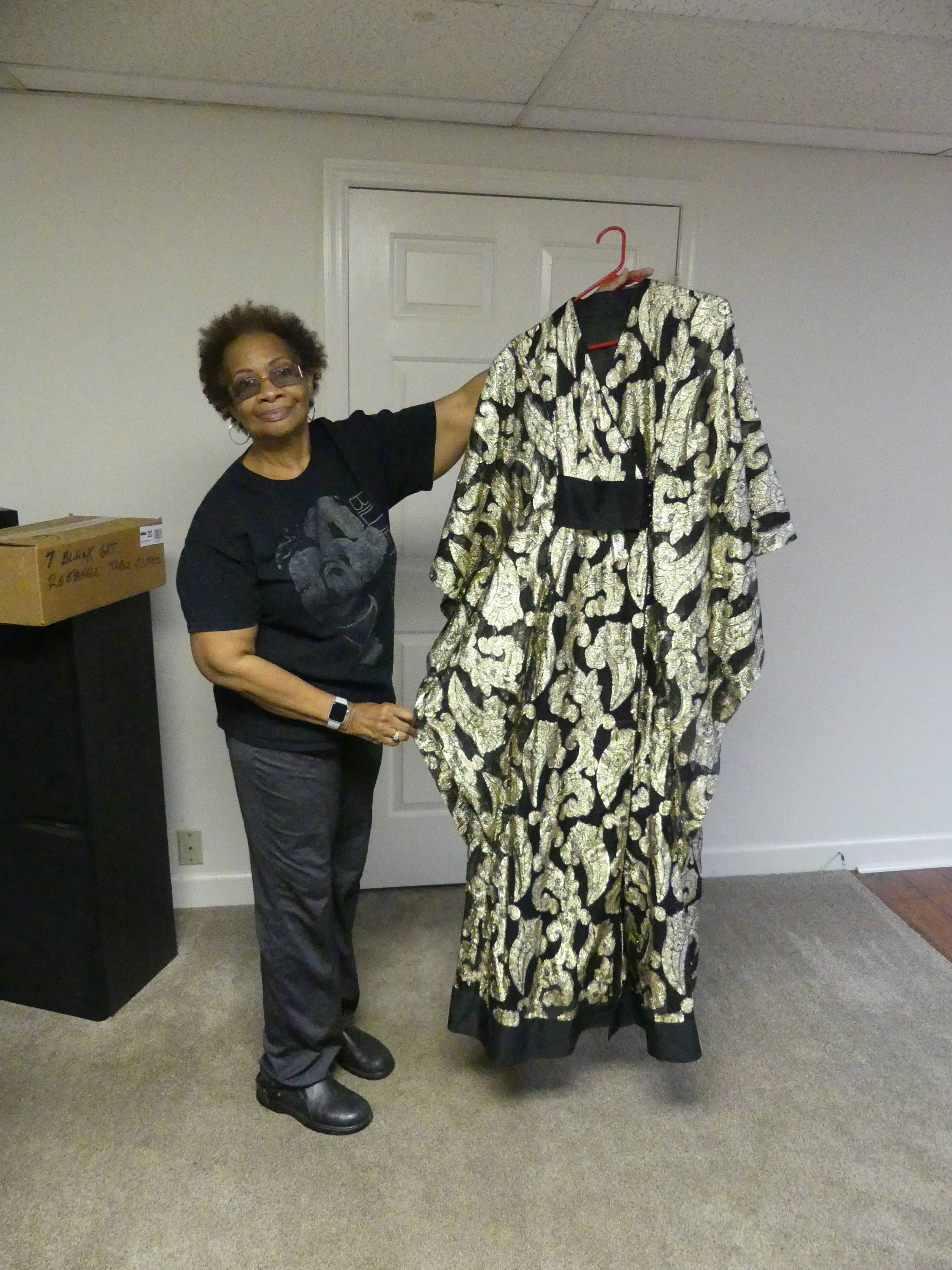 Johnetta grew up with 3 sisters, none of whom learned to sew from their mother. She says they all learned how to cook from her. Her sister has their mom's industrial sewing machines and had promised to hold onto them. Johnetta, though, is the only one who still has one of the garments that she made, and that it is still emotional for all of them.
Johnetta decided to pick up sewing once she retired, and started collecting machines and supplies to get started, only to find that once she did retire, she needed some time to relax. A Black Panther themed family reunion finally brought her to her sewing machine. Her family needed 17 tablecloths for 6-foot-long tables, so she bought some material, cut it, and rolled the edges. The material she used for the tablecloths was drapery backing that she found at FabricWorld for $2.99/yd.
They were so well received that the catering company working the event bought 10 of them! Her comeback to sewing has also included darning a pair of jeans for her husband, and a set of pajamas that were gifted to a family friend. She had made a top with shorts, but is now working on some pajama pants to complete the set.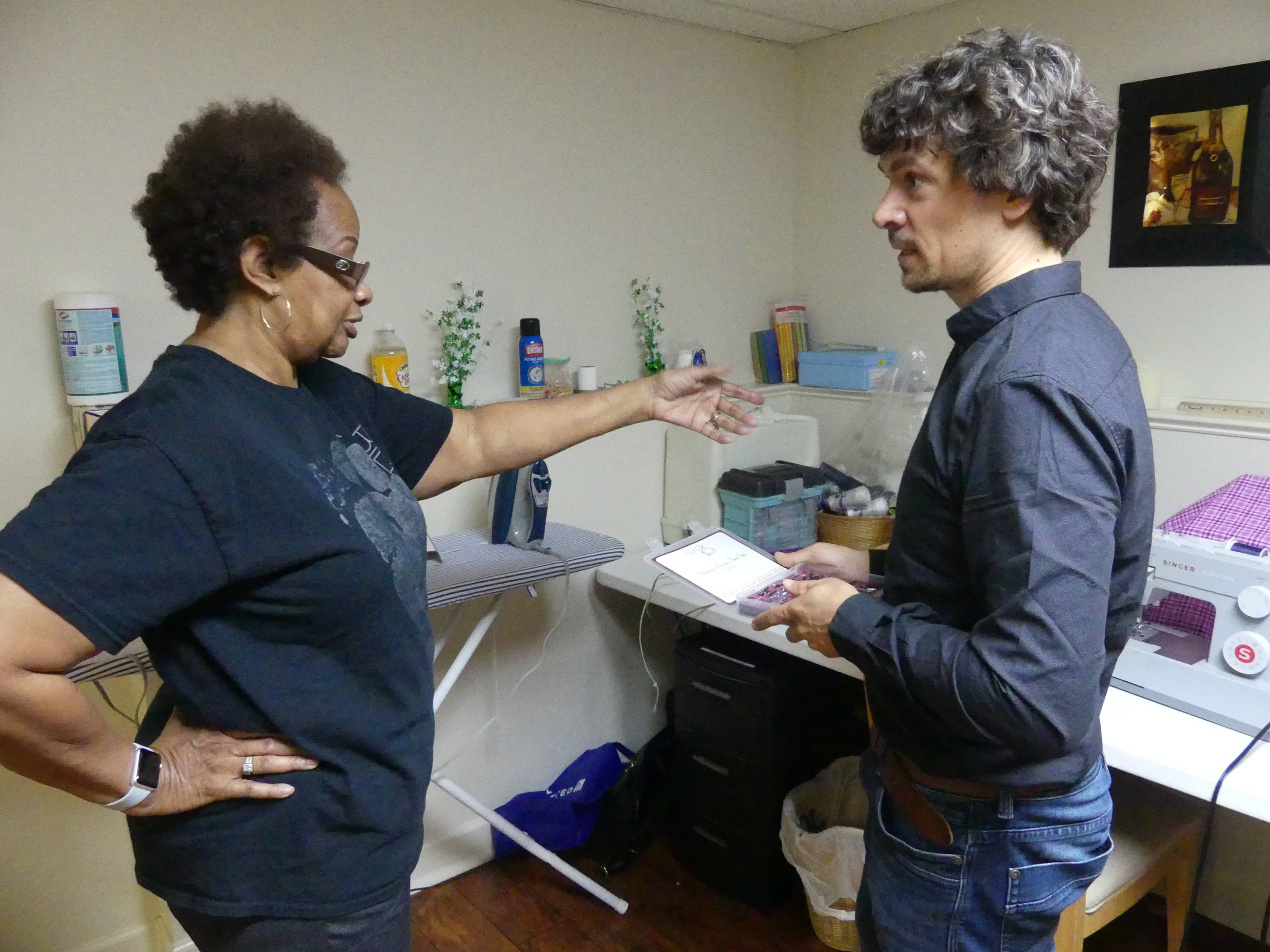 As are many of the homes near Atlanta, Johnetta's home is expansive. She explains that when you're young it seems like a good idea, but as you get older, only the most used rooms are maintained. The up-side is that the basement is huge and cool in the summertime. It is partially finished, but she plans to expand soon to an area with a window, which will become her permanent sewing space. The down-side is that the light in Johnetta's current workspace isn't great, and the light on her sewing machine was poor. We worked with some of the lamps on her desk to adjust the lighting so that she could see better to sew. We told her about a product that she would find useful that at the time was still in the works, but has recently been released on the webstore. We created a light strip which attaches to the arm of any sewing machine using an adhesive strip. So, even though the light built into her sewing machine isn't great, there is now another solution to help Johnetta see while she sews.   We explained that we have received a lot of complaints from customers about the lighting on their sewing machines and decided to do something to solve the problem.
When asked where she would like to go from here, Johnetta responded that she wants to travel more. Before retirement, she worked for an airline, and has been to many places around the world, including Belgium. However, there are still more countries that she would like to visit, like Australia, and she hasn't been to Africa yet. She also enjoys visiting her grandchildren– they don't frequently come down to Georgia, but rather she travels to them. She once made a set of personalized aprons for them, but explained that young people tend to be more excited about the latest technology, rather than home-made things. While she embraces many aspects of modern communication, she rejects others. Johnetta prefers to speak on the phone rather than text, but has embraced social media in order to keep in touch with her grandchildren. She enjoys checking in with them and sending them words of inspiration.
Above all, Johnetta wants to continue learning. She watches youtube videos, and has found the tutorials on the presser foot DVD to be helpful. She used to think that if a sewing needle wasn't broken, it was right for the project, but she has since learned that there are different sewing needles for different fabrics. She is still getting to know her presser foot set and also recently ordered the heat erasable fabric markers as well as the walking foot and magnetic seam guide. In addition to expanding her sewing know-how, she has been customizing her workspace. She is looking into a peg board to organize her thread, and attached a hook onto the end of her sewing machine in order to keep her scissors within reach. She has a second ironing board in her sewing space to keep her from having to go up and down the stairs, and has a wonderful organizer to keep her sewing machine feet organized for each of the machines that she owns. She had sets of feet that came with each of her sewing machines, but before watching the MadamSew tutorials, she didn't know how to use them. Her mother had, and she regrets that she didn't learn from her when she had the opportunity. For now, she is content to keep learning, and perhaps work on some holiday projects and see if she can start an etsy store to fund future travel.