Most Common Quilt Blocks aka the "Basic" or "Familiar" Quilt Blocks

Recently, I was asked to write a blog about the most common quilt blocks. Hmmm…this is not an easy task. Actually, it turns out that it is quite complicated. There are thousands of quilt blocks from classics to modern and depending on style (pieced, applique, etc.), each group has their own standouts. Then of course we need to factor in each individual's exposure to and experience with quilting (grandma, a quilt guild, teacher, books, internet, etc.) to understand what helps determine which quilt blocks are "familiar"...
For this blog, I researched the internet and consulted my stash of books and magazines. I also asked my quilting colleagues, friends and teacher. Is this the "end all" list of the most common quilt blocks? No, but it's a starting point that I'm sharing with you.

Let's start with the word "common"...its synonyms include: familiar, frequent, simple, and usual. These synonyms are what I kept in mind as I did my research.
There are a lot of books, magazines and websites/blogs about quilting, quilt blocks and quilt patterns. I looked for the simple blocks that beginners and experienced quilters alike frequently use in their quilts and/or as building blocks for more complex quilt blocks or designs. Below are the 10 most common quilt blocks I encountered listed in random order: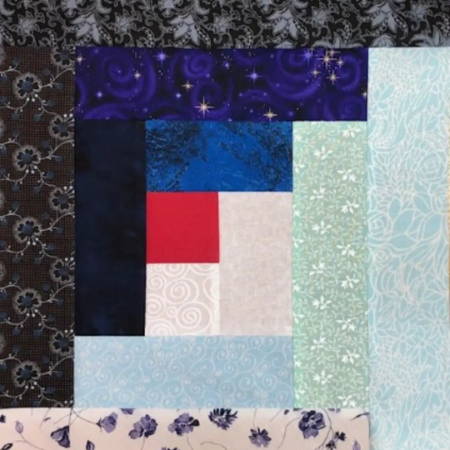 Turns out this one is one of the most well known and popular quilt blocks. And not only can it become one big quilt in and of itself, but smaller Log Cabin blocks paired together can be organized into many different quilt designs. This block also has a ton or variations on the basic design. And it lends itself well to making scrap quilts and using up your stash fabrics.
2. Four Patch Quilt Block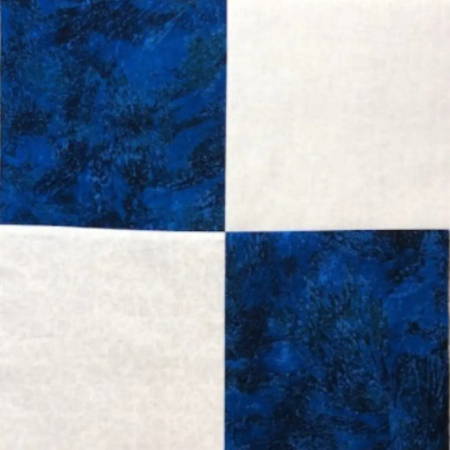 A Four Patch Quilt Block has four equal sized squares in two rows of two. The Simple Four Patch is a super simple quilt block that comes together quickly, it can be used as a stand alone block or as a centerpiece of a larger block like a 12" Variable Star Block. You may have heard of some of the more complex variations of this block such as: Double Four Patch, Bow Tie, Broken Dishes, Pinwheel and more.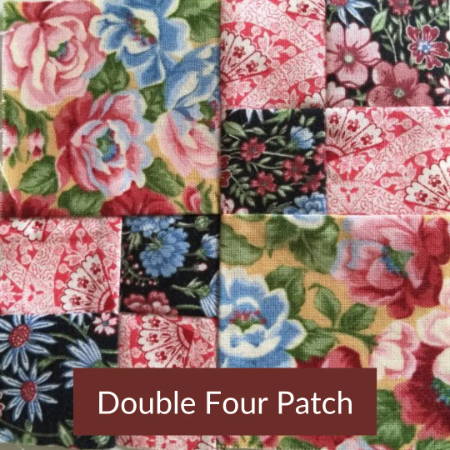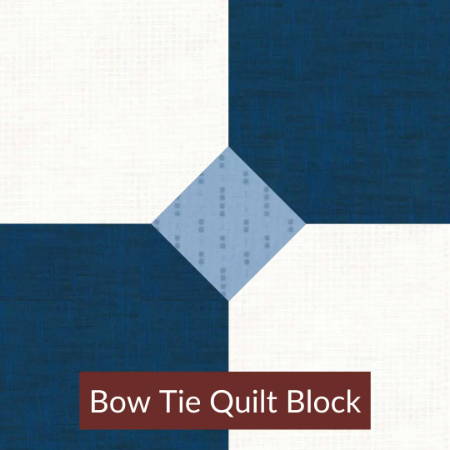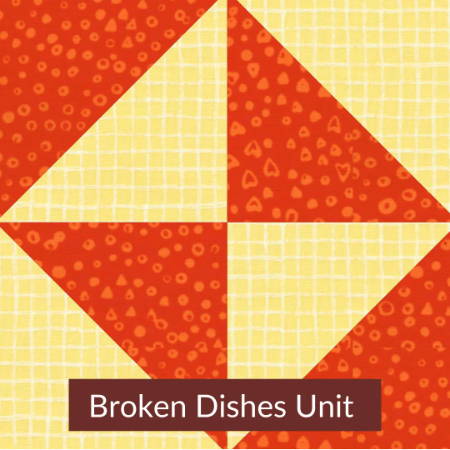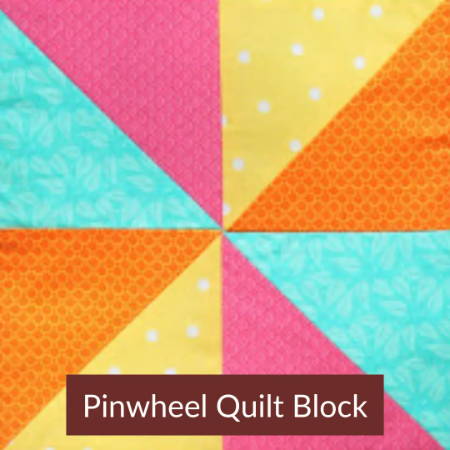 3. Nine Patch Quilt Block

This block was popular with pioneer women and is still popular with today's quilters. It is made up of nine same sized squares pieced in three rows of three. The Simple Nine Patch Quilt Block comes together quickly. Some more complex and well known variations of the nine patch block include the Friendship Star, Churn Dash, Disappearing Nine Patch, Shoo Fly, Double Nine Patch, and Snowball. But these by far are not the only ones.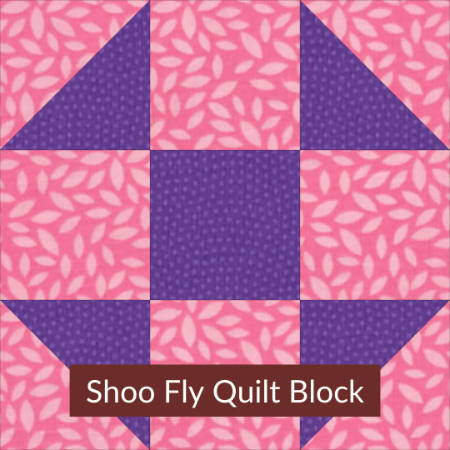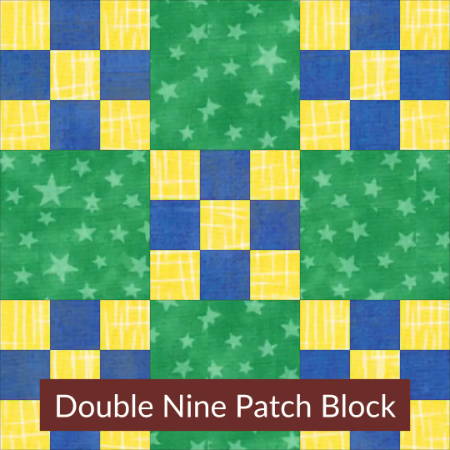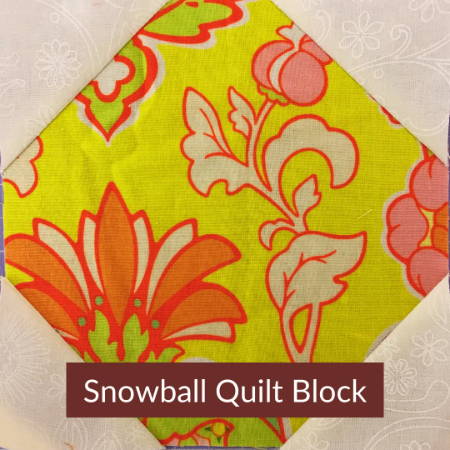 To learn how to make and use a Simple Nine Patch Block in a quilt project check out our:
Check out the entertaining series of videos where the Madam Sew Owners use the Disappearing Nine Patch Block in: Mark and Richard Make a Quilt for Mom.
The Churn Dash Potholder project is a fun and quick project to try and a great little gift item to make for yourself or someone you know.
4. Half Square Triangle Quilt Block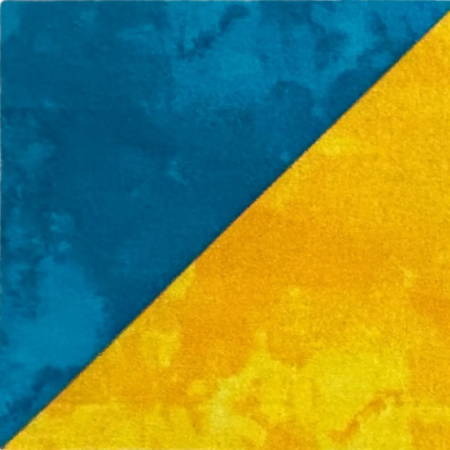 These are also referred to as HST. They can be a stand alone block or used to make more complex blocks like #5 on our list. This block is often used as part of the more complex four or nine patch quilt blocks.
5. Quarter Square Triangle Quilt Block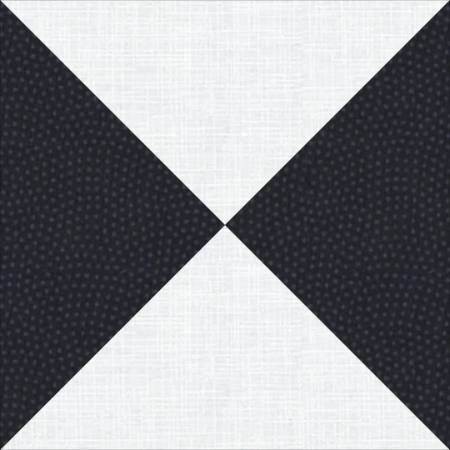 Also referred to as QST, these blocks are constructed from HST Blocks. Use the Quarter Square Triangle Block alone in different configurations or with another simple block to add interest to a quilt project.
6. Flying Geese Quilt Block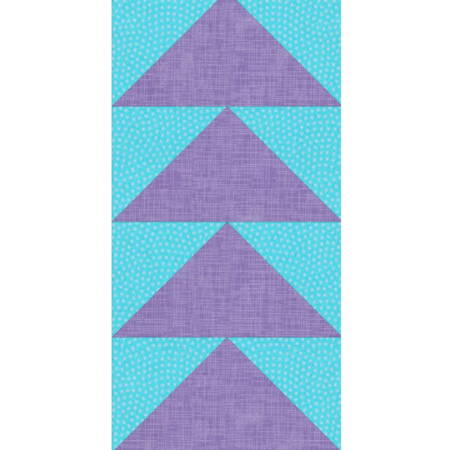 These blocks have a central triangle that represents the goose and two smaller side triangles that represent the sky. The goose piece is normally darker while the sky pieces are lighter. You can put many of these together to make a quilt. These blocks, like a few mentioned above, are also often used as building blocks for more complex quilt blocks like Dutchman's Puzzle or Sawtooth Star. They are also often used to make fancy borders on quilts.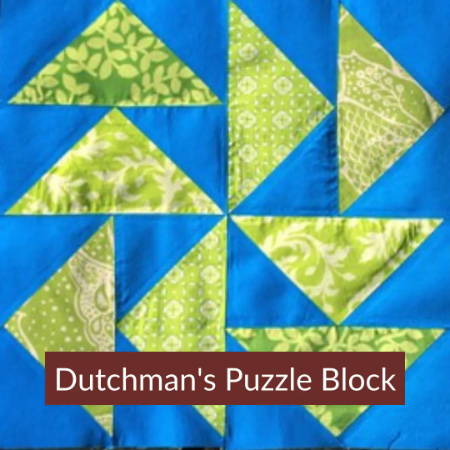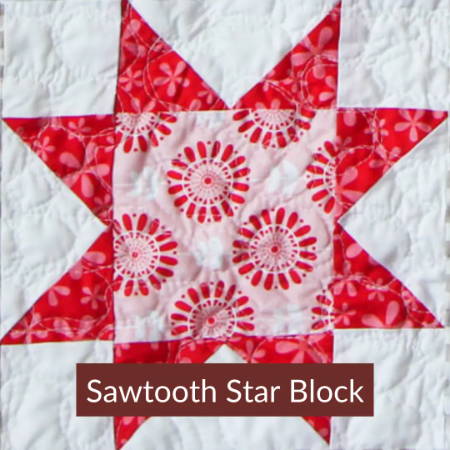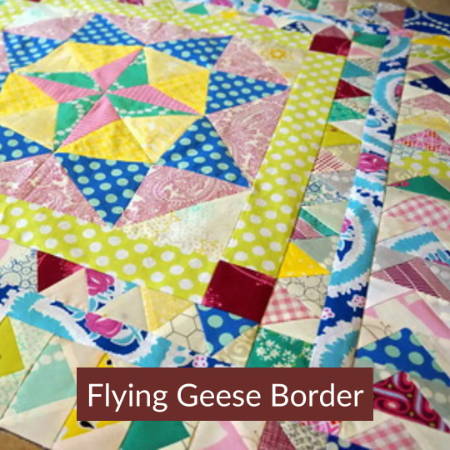 7. Eight Pointed Star Quilt Block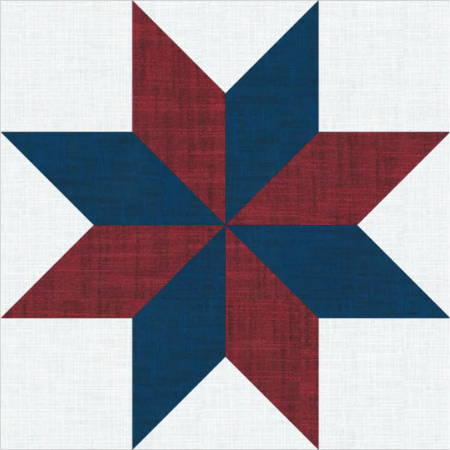 This classic block is also one of the simplest and most popular star block patterns. It was originally just called "Star" when the pattern appeared in the Ohio Farmer Magazine in 1894. You can make all of your star blocks with the same colors or make a scrappy quilt where each block uses different colors.
8. Sunbonnet Sue Quilt Block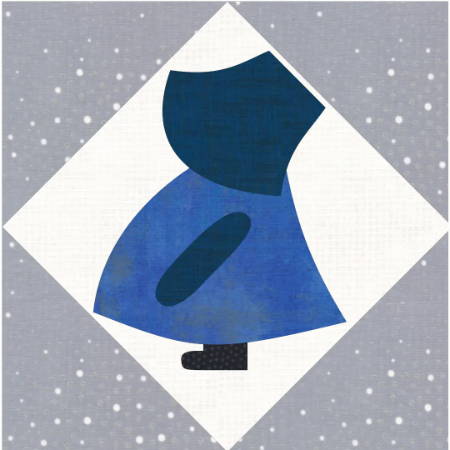 This is an iconic applique quilt block that is easily recognized by many and has been recorded as far back as the 1800's. It really gained popularity in the 20th Century when the "Sunbonnet Babies Primers" came out. It is still made and loved today. Just imagine the many different outfits that sweet little Sue can have! So many possibilities!
9. Hexagon Flower Quilt Block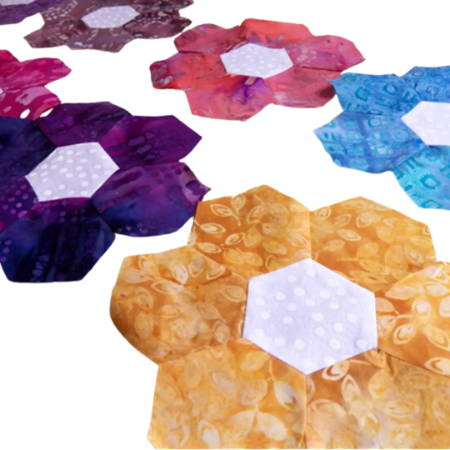 This block is often paper pieced. It can be used to create one flower on a background or as part of a larger collection of flower blocks to make a "grandmother's flower garden" quilt.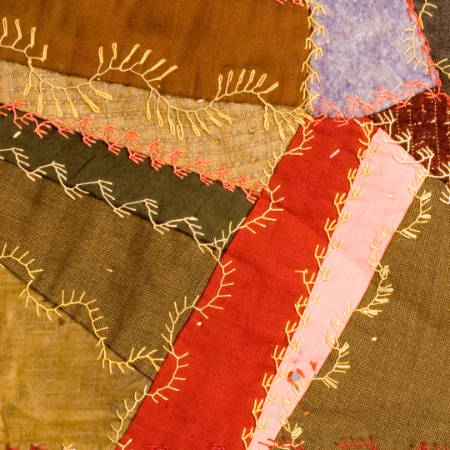 You can make an entire quilt of Crazy Quilt Blocks. These blocks, similar to the Log Cabin Quilt Block mentioned in #1 above, have been around for a very, very long time. They were a wonderful way for women to use little scraps of fabric, often of many different types, to make quilts to keep their family warm. In fact, I was recently at an auction where a fellow bidder won a crazy quilt made in the late 1890s. She was so excited with her treasure! Why not make a crazy quilt of your own with this stash buster quilt block?
Quilting Colleagues, Friends and Teacher

I wondered as I asked each to let me know what the most popular quilt blocks they and their quilting friends/guilds make if I would discover some differences. This group, by the way, are from different cities across the country. (Yes, "popular" is not quite the same as common…or is it if "everyone" is making them?)
So what quilt blocks made their list? The most mentioned block ranks as #1 below with the second most mentioned in #2. Then, well…there weren't multiple mentions of the other blocks so they appear on the list, #3 onward, in alphabetical order. NOTE: Some of these are more complex variations of simpler blocks. Pictures are provided for most of the blocks that haven't been shown previously.
1. Log Cabin
2. Four Patch
3. Chimneys and Cornerstones
4. Churn Dash
5. Disappearing Nine Patch

6. Flying Geese
7. Lone Star
8. Nine Patch
9. Pine Tree
10. Pinwheel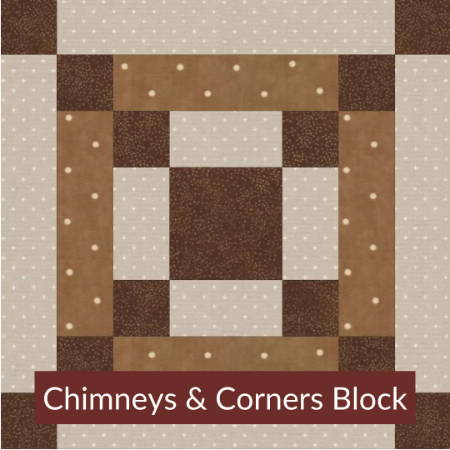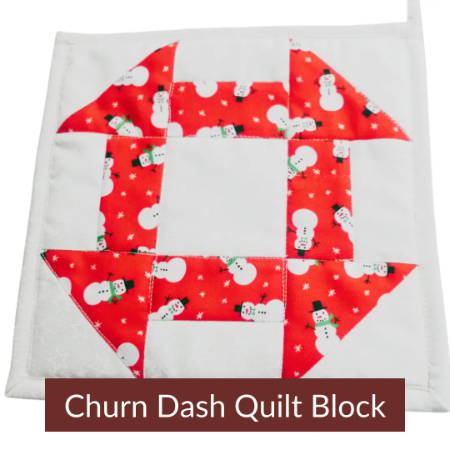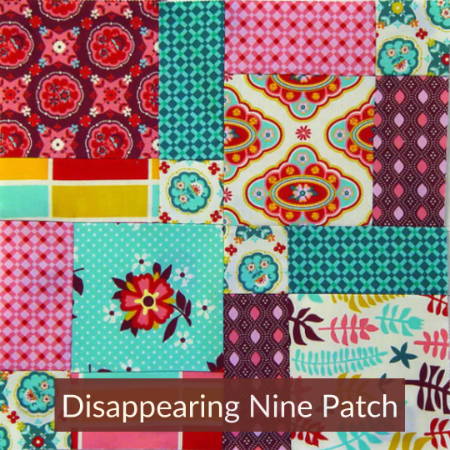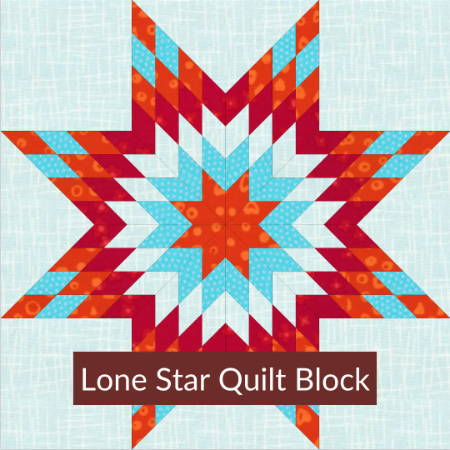 Honestly, I think that I've only scratched the surface of the most common quilt blocks. I'd like to add one of my picks to this list…the Sheepfold Quilt Block.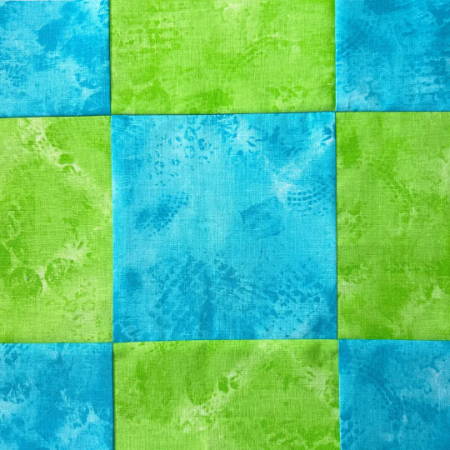 And if all of the preceding blocks were not enough…I also asked my colleagues, friends and teacher what blocks they feel everyone should try at some point. I just had to know…
Here is what they had to say.
Try Double Wedding Ring or Dresden Plate Quilt Blocks…preferably made in a group.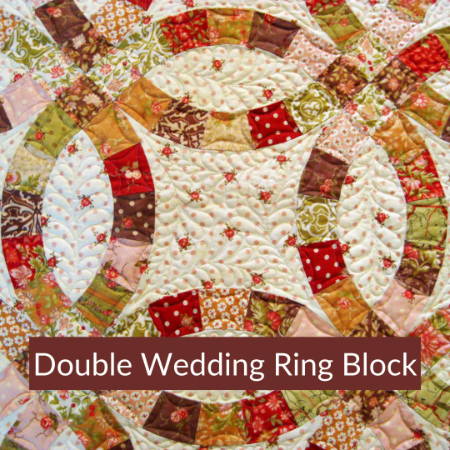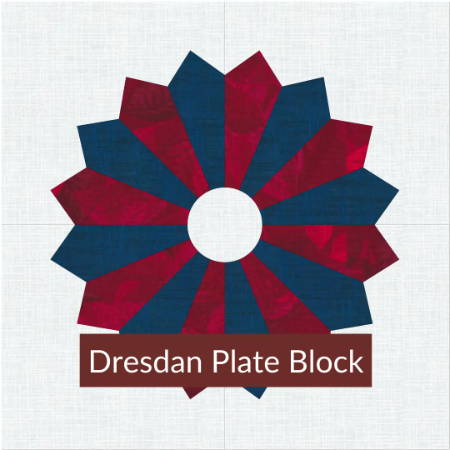 Use regular fabrics or panels to make kaleidoscope quilt blocks. You get a complex looking block that is mesmerizing.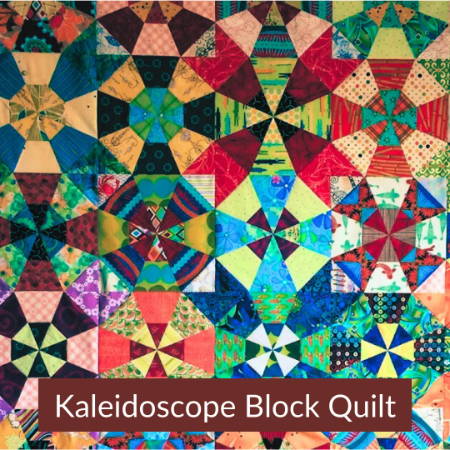 Make Delectable Mountains Quilt Blocks and pair them with Farmer's Daughter Quilt Blocks.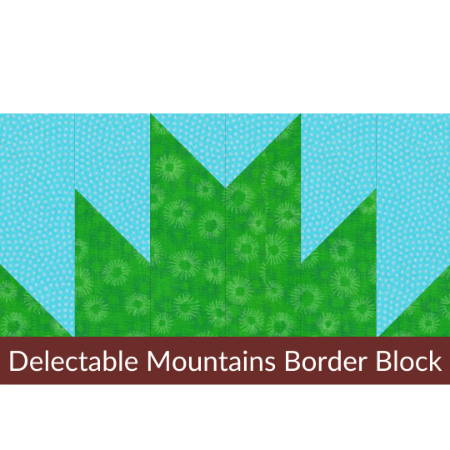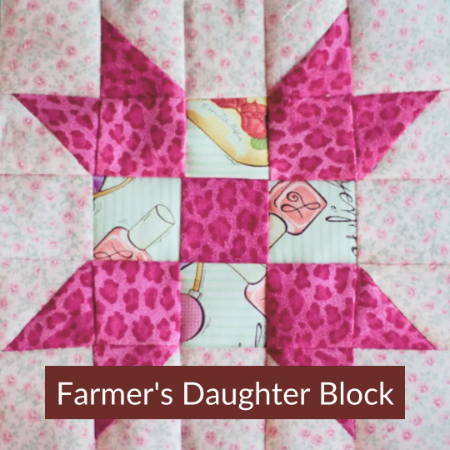 Try any quilt block you haven't made before. "Every new experience is a path to learn. Don't be afraid of new techniques like Y-seams".
Yep, there are a lot of quilt block patterns out there. Did I miss one that you think should be included on the "Most Common Quilt Blocks" list? I'm sure everyone reading this article has at least one basic or common favorite block I didn't mention that they want other quilters to know about. Share yours with us in the comments below. We'd love to hear from you!
Cathy Jaynes
Product Developer, Quilter and sometimes Quilt Blogger for Madam Sew
Madam Sew is an online sewing and quilt shop. We carry the most amazing quilting and sewing supplies! Visit our sewing and quilting store and find out about our remarkable quilting tools, universal sewing machine feet, qualitative notions, sewing essentials, organizers and much more for sewists and quilters. And know that every product comes with clear instructions, tutorial videos and craft inspiration.
Come in, visit us at www.madamsew.com, take a look around on our webstore and discover the wealth of sewing projects and inspiration, quilt blogs, YouTube sewing tutorials and free patterns we created or shared over the years.
Do you want to get in touch with other sewing and quilting enthusiasts? Join our lively Facebook communities too!