Quick Bias Tape Cutting | Madam Sew
A while back I showed you my favorite way to make bias tape using the continuous method. But I have learned a new method that competes with that one, so I'm going to teach you a super fast way to cut miles of bias tape in seconds (seriously)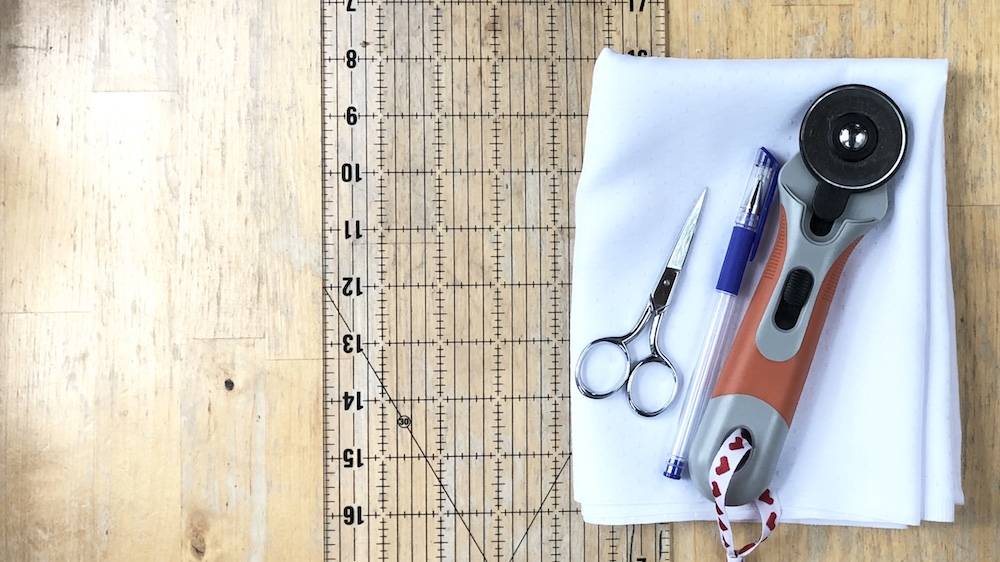 This technique works with any size rectangle; the bigger the rectangle, the longer your strips. Start by placing your pressed fabric on a stable surface and making sure it is squared off; if it's not, use your ruler and rotary cutter to do it now.
Bring the left top corner down until it meets the lower edge of the rectangle.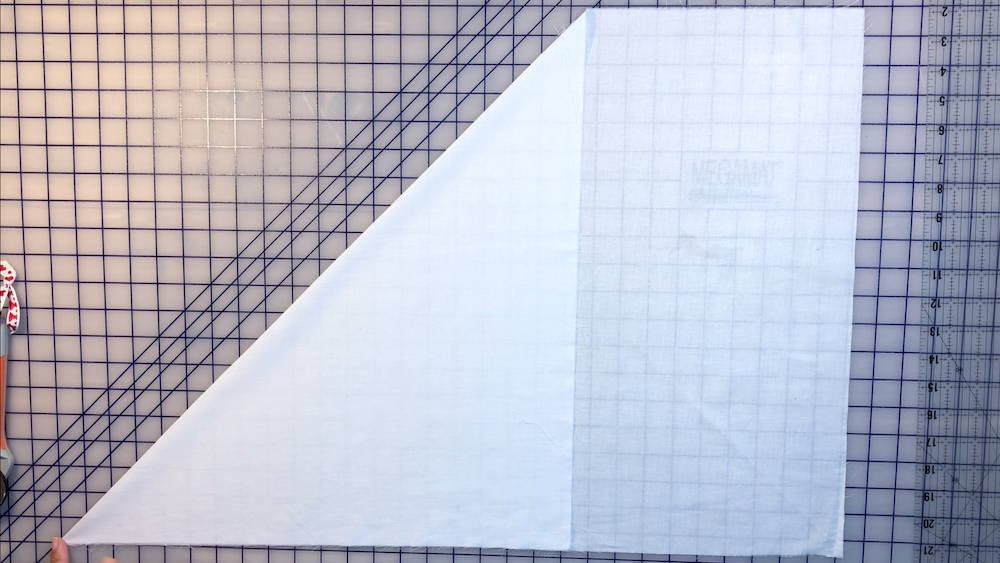 Now bring the lower left corner up and to the right to meet the top of the diagonal line you just folded. Now you have a rectangle on the left with a triangle on the right. The tip of the triangle is pointing towards the left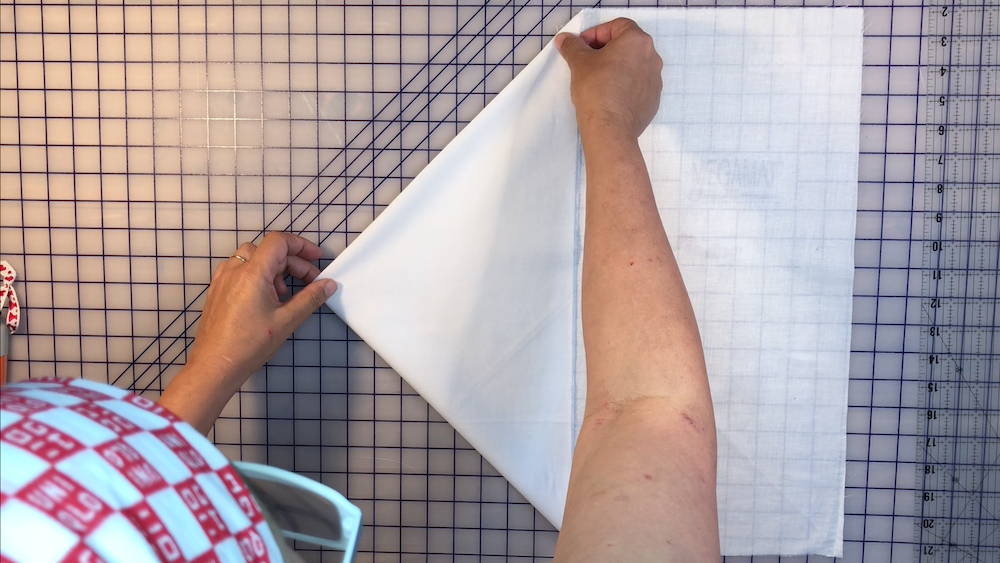 Bring the lower side of the triangle up and to the right, so that the tip touches the top angle.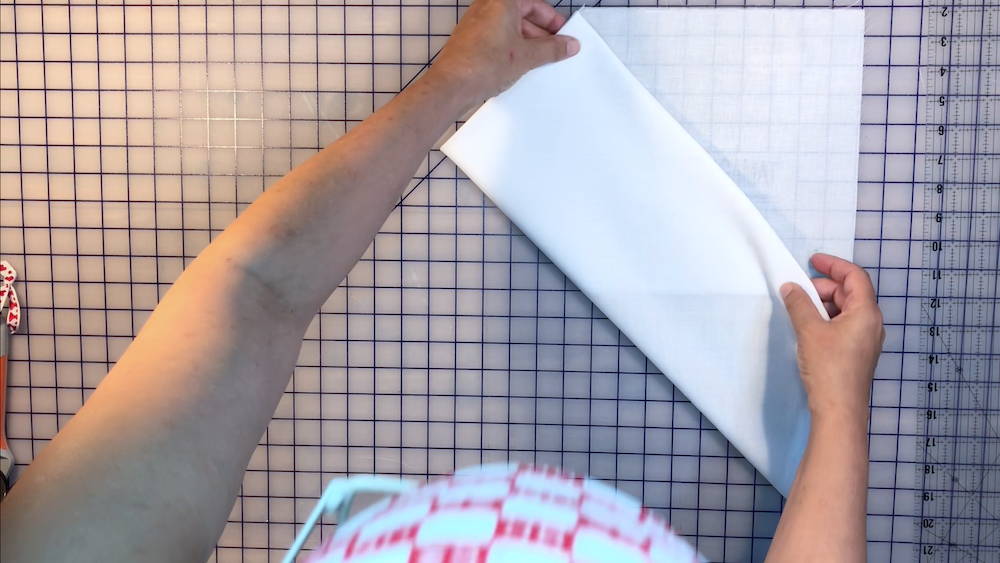 Fold the last end down over the fold you have created. If you have a short edge left unfolded, tuck it under. The short end is your bias edge now.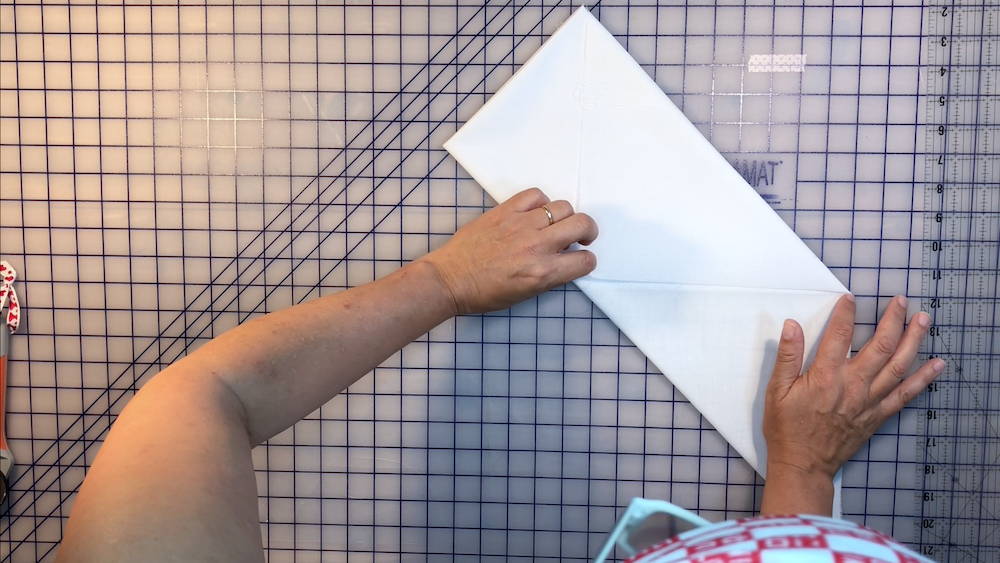 Since your bias edge is folded you can do one of two things: cut off the fold or cut that first strip at half the width of the rest of them so that it will be full width when unfolded. I chose to cut it off.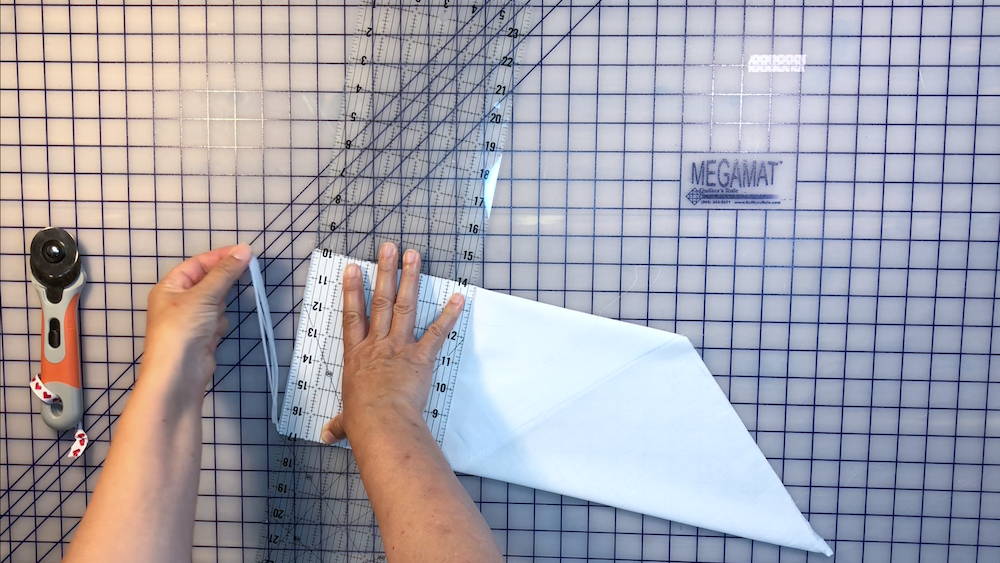 Now all that you have to do is to cut your strips whichever width you want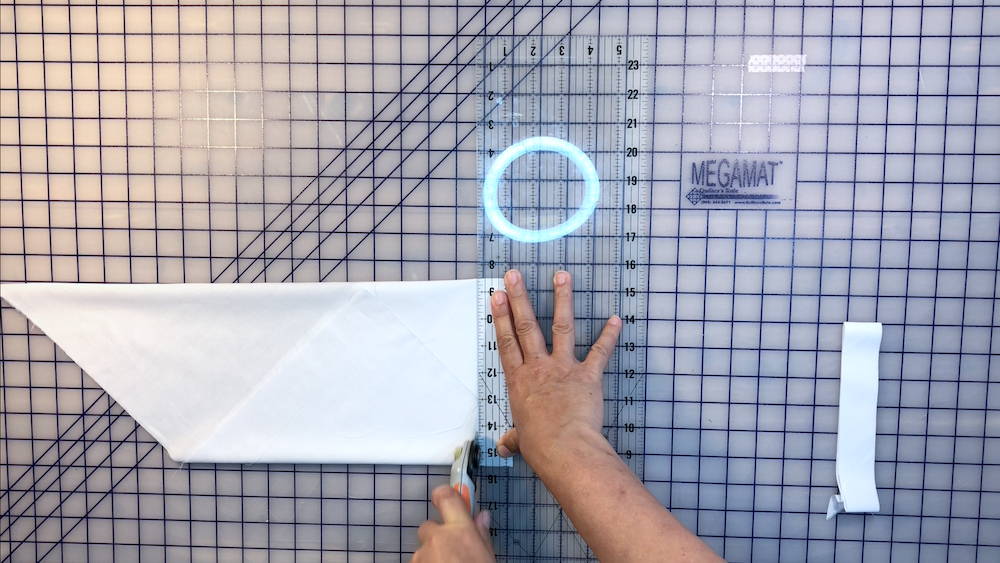 Joining the Strips Together
If your fabric doesn't have a right or wrong side, you don't need to worry about which side of the strip should touch the other. If it does have a wrong side, make sure that your strips touch right sides together at every join.
Place the first strip horizontally on your surface.
Now place the second strip perpendicularly to that first one,creating a right angle with the ends. Ignore the angled tips.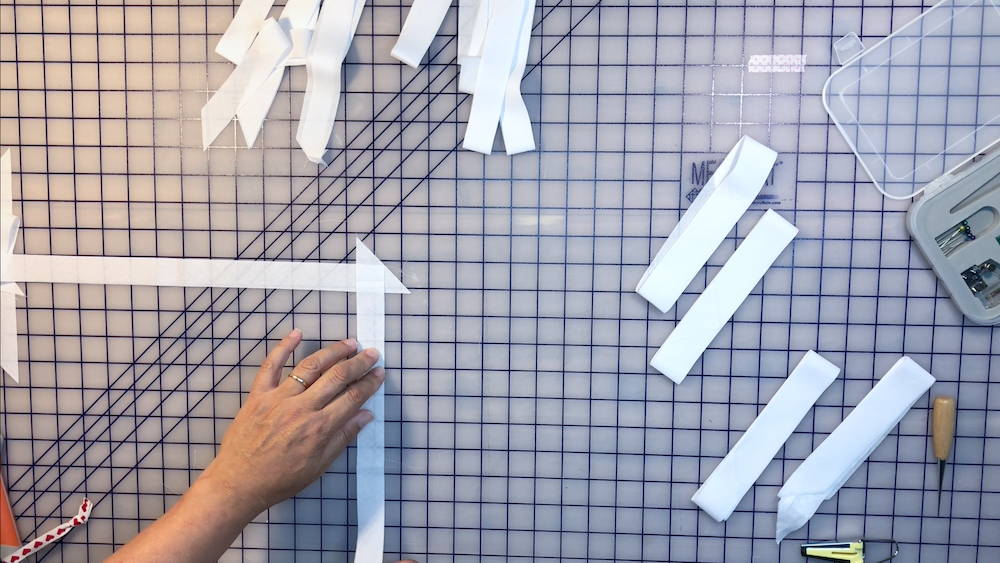 Mark the diagonal line from one join to the other (parallel to the right angle formed by the two strips). Pin.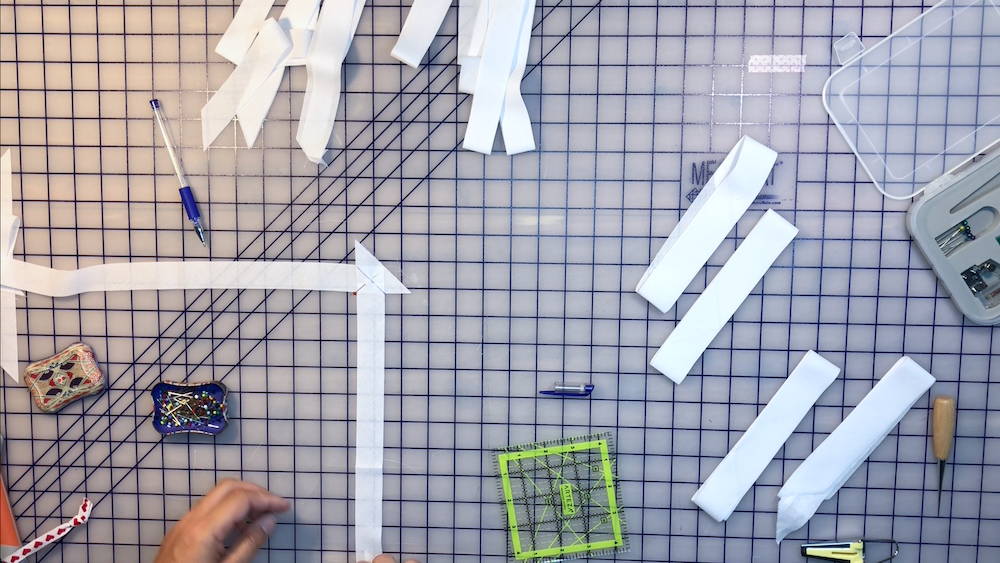 Turn the strips so that the last one is now horizontal, and repeat the process until you run out of strips. Remember to place the strips right sides together if your fabric has a wrong side.
All that is left is to bring your pinned strip to the machine and sew along your marked lines.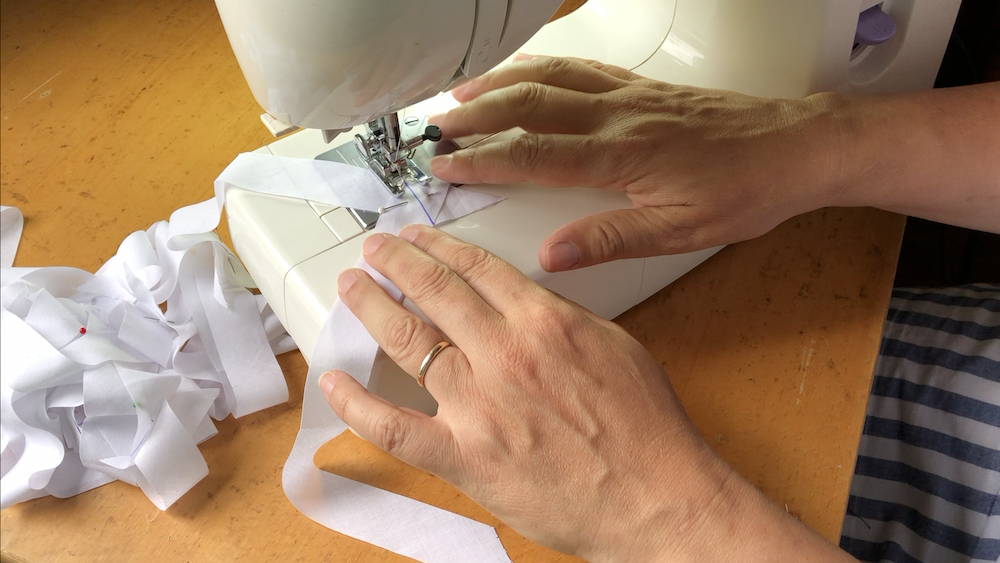 Trim off the seam allowances to ¼" to ⅛".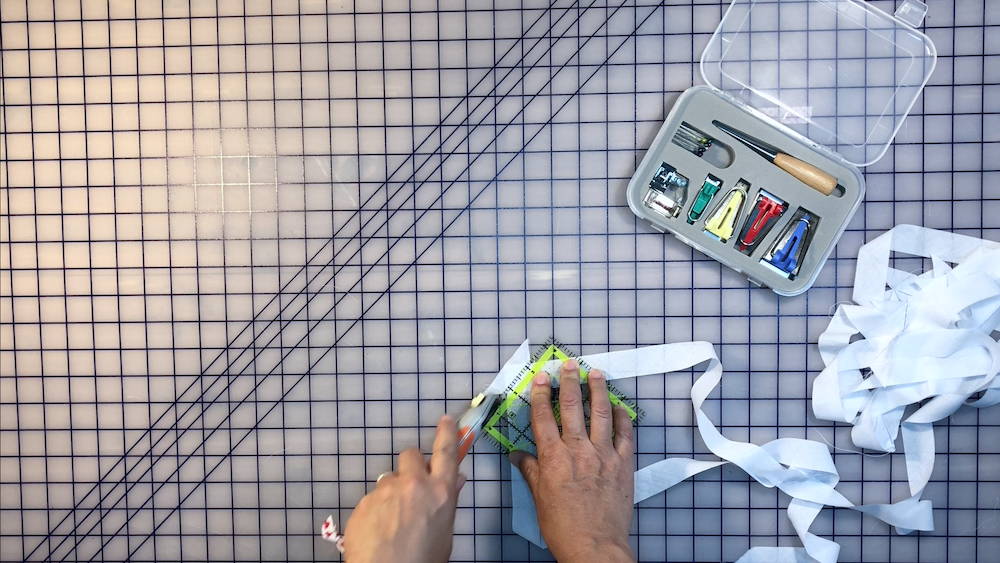 I like to press my seams open to reduce bulk but it isn't always necessary. If you choose to do it, a chop stick is helpful to open those tiny seams!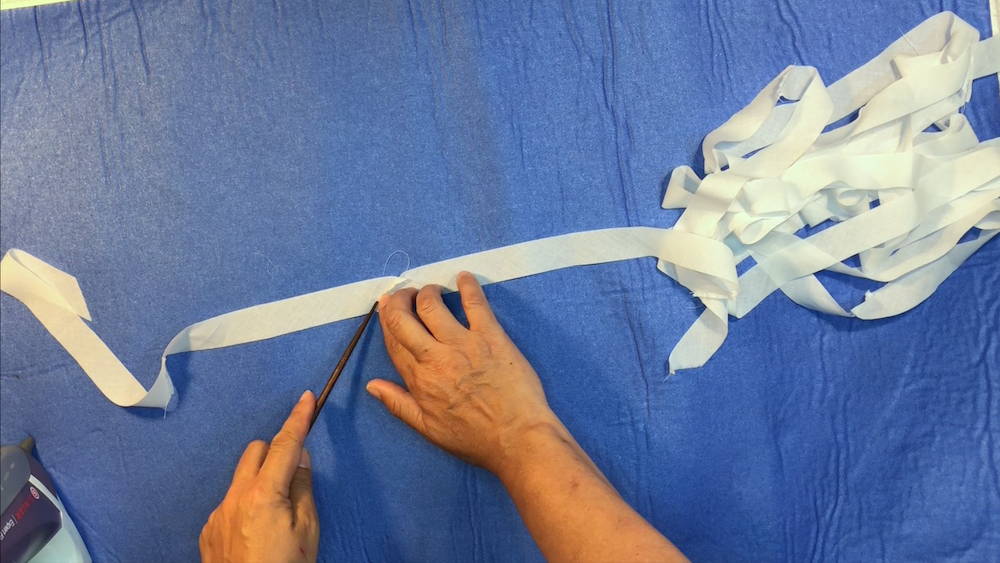 Cut off the dog ears with sharp scissors.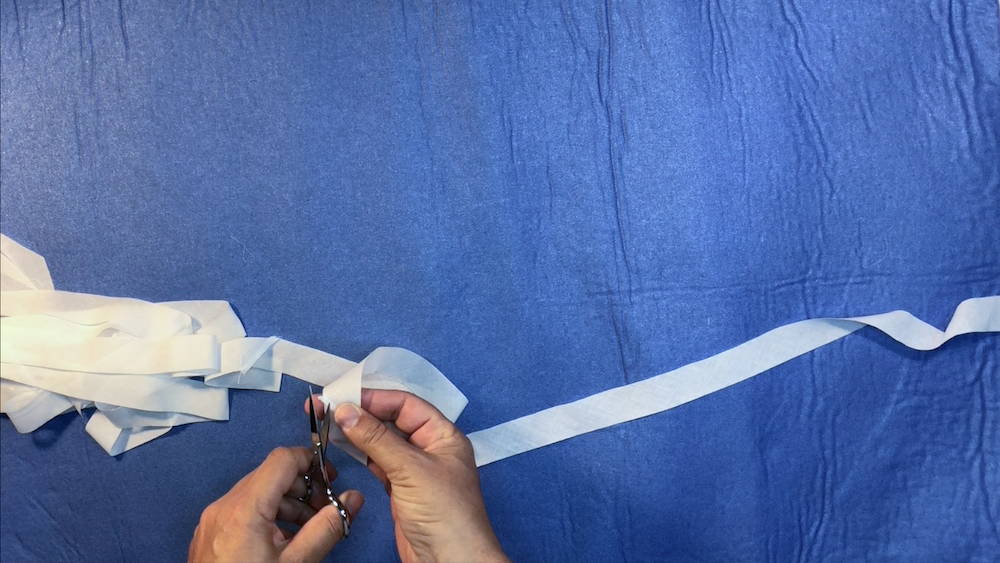 Depending on the kind of binding you are going to do, you may want to use your bias tape maker to fold the tape. Insert one end, wrong side up, into the tape maker and pull it out the narrow end.
Hold your iron in your dominant hand and press the tape as you pull the tape maker away from the iron.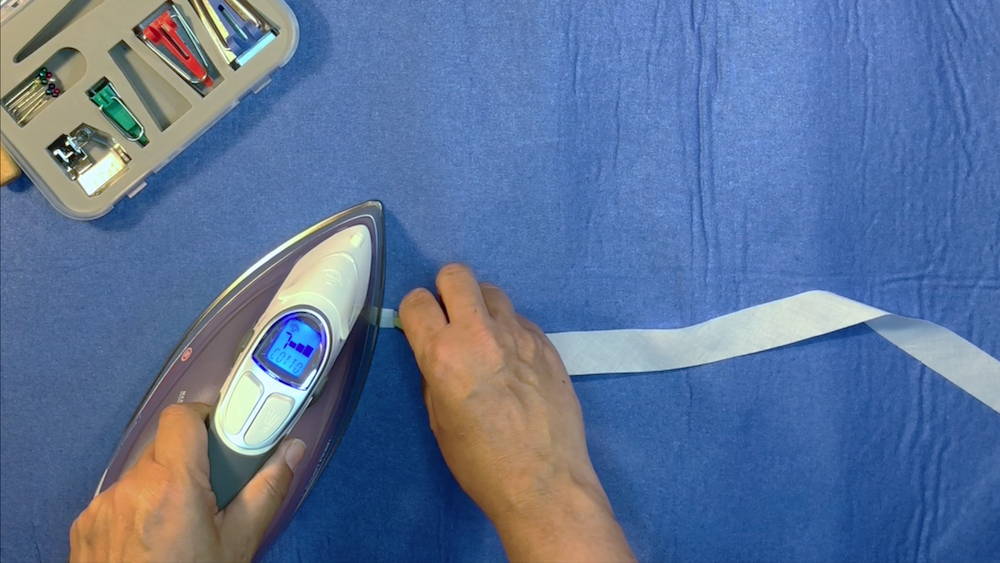 What do you think? Continuous bias tape or quick cutting method? Let us know in the comments!
9 comments