So what's new in the sewing community? Here's a monthly round-up of some news of what's happening in the vibrant sewing community across the globe!
Quilt commemorates Hawkins County's face mask-making 'sewing soldiers'
A quilt that commemorates Hawkins County's "Sewing Soldiers," who made and distributed approximately 15,000 face masks between March and May, will be on display at a couple of Rogersville locations before finding a permanent home in the history room of the Hawkins County Courthouse
89-Year-Old Greenfield Woman Has Sewn 1,600 Masks To Hand Out In Community
An 89-year-old woman and her three daughters are on a mission to make sure everyone wears a mask.
Give 89-year-old Jackie Stebler a sewing machine and some festive fabric, and she'll stitch together a mask in a matter of minutes.
She's quickly becoming known as Greenfield's mask-making maven, bringing a bag full of face coverings with her everywhere she goes. If she sees someone without a mask, she gives one away for free, along with some advice.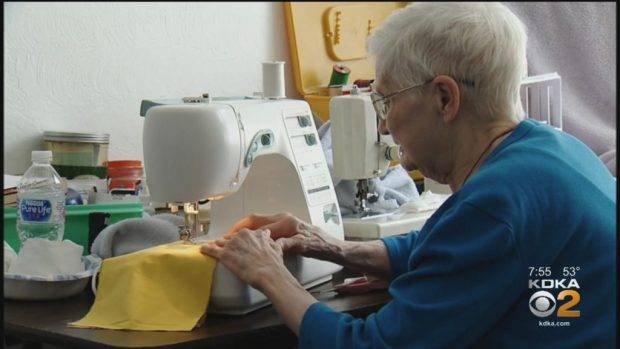 Peoria woman donates sewing machine to 10-year-old selling hair ties for hospital workers
A woman in a senior living facility in Peoria surprised a 10-year-old girl in Mesa with a brand new sewing machine after learning the 6th grader was making and selling hair ties to raise money for healthcare workers.
Reagan Kooiman used the money to buy about seven meals for nurses and doctors working in East Valley hospitals.
"It was getting very crazy, but we still got a lot of food to the nurses," Reagan said.
We hope you enjoyed this round up of what's new in the sewing community!
Do you have any other local stories/news that you came across that would be worthy of sharing with our sewing community? Share it with us on ritika@madamsew.com