So what's new in the sewing community? Here's a monthly round-up of some news of what's happening in the vibrant sewing community across the globe!
Grand Rapids Community College (GRCC) is partnering with a local woman-owned manufacturing business to launch a new certification program.
GRCC is teaming up with Public Thread to create an industrial sewing certification program. Public Thread creates products such as duffle bags, face coverings, clothing, laptop sleeves and pet supplies by upcycling materials that are diverted from landfills.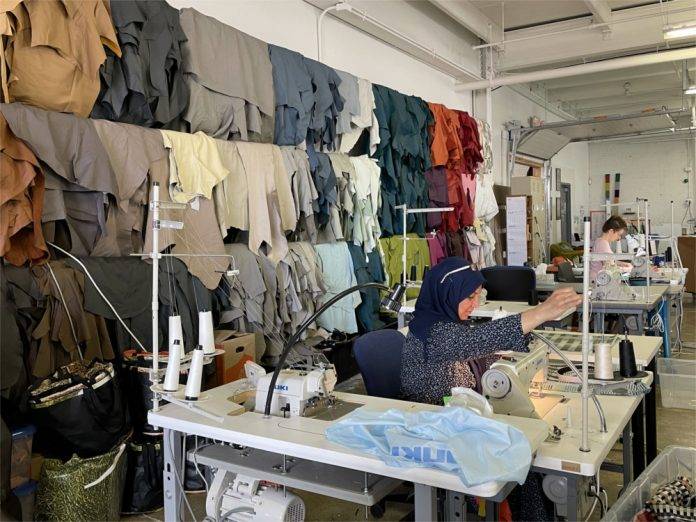 Design studio Almaborealis has created a modular DIY kit containing pieces of fabric in an easy puzzle format that invites children to sew their own clothes.
Now called Puzzleware, formerly known as Convertibles, the project has been shortlisted for this year's Dezeen Awards in the wearable design category.
Puzzleware is a DIY kit for kids
Almaborealis founder Maija Nygren took cues from early learning theories, such as loose parts play, to design a tactile kit for children aged four to 12 that encourages them to make their own clothes.
Puzzleware kits include pieces of colourful Scottish lambswool, which Nygren says are 100 per cent biodegradable, designed with lace holes so that children can sew the fabric together to make themselves a garment.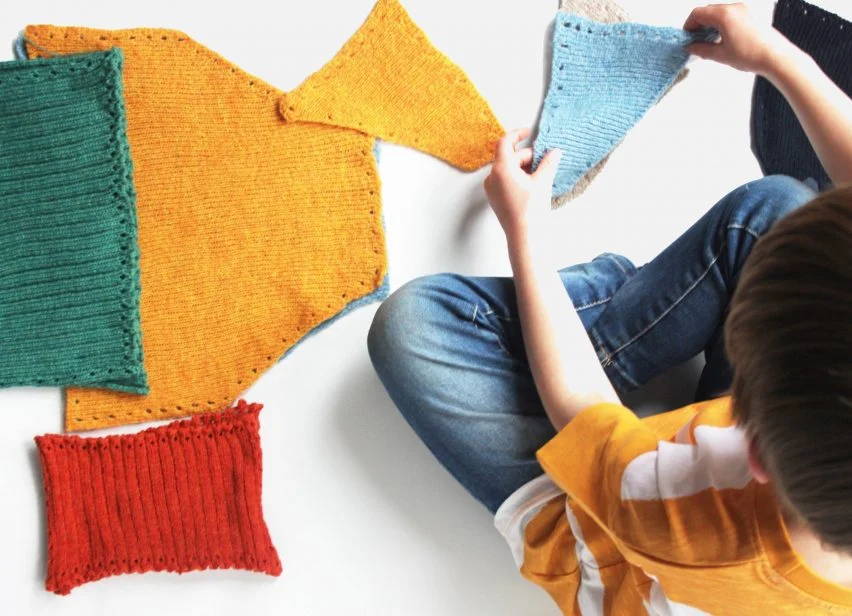 In lockdown, thousands of people began making their own clothes for the first time – a movement born of creativity and conscious consumption
My foot hovers nervously over the sewing machine pedal. I am cautiously working my way through a sew-it-yourself kit produced by Pattern Project, a "microfactory" startup in south London. It has pioneered a laser-cutting machine that can cut patterns on demand, with minimal waste. The pieces for the dropped-sleeve dress that I am sewing have been snipped to my precise measurements by a zippy little laser, which whizzes over the crisp Irish linen, scorching faint seam guides into the fabric so I know exactly where to sew.
Pattern Project's founders, Shruti Grover, 34, and Simon Johnson, 35 – partners in life and in business – are seeking funding for their first shop. A "22nd-century" vision of fashion, says Grover, it will hold no stock, but will sell custom-fit clothing that is laser-cut in front of you within minutes, out of local, ethical and sustainable fabrics – and then sewn by you.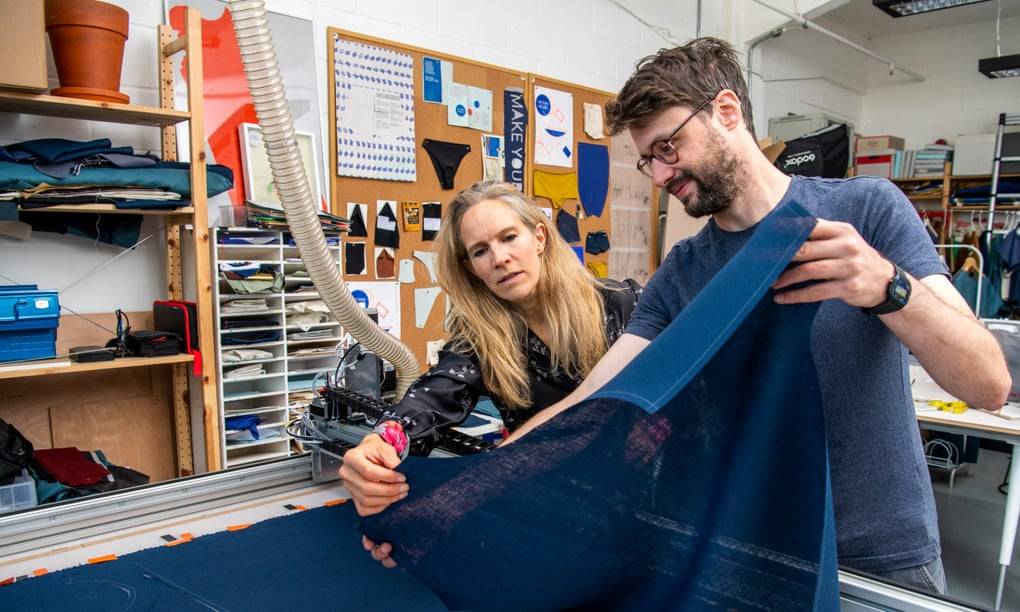 I promise this column will leave you in stitches. It left me bleeding.
But just a little bit. You only have to stick a needle in your fingertip once to make you proceed with caution. Fortunately, the fabric I was sewing was red.
It was my own fault. I'd gotten cocky, falling into the hypnotic rhythm of sewing as I affixed a patch to a pair of coveralls: Push the needle through the back of the fabric and through the edge of the patch. Pull tight the thread. Turn the fabric over. Pick a point a few millimeters from the previous exit point and push the needle down. Stab the fleshy pad of a finger. Repeat — but watch that finger.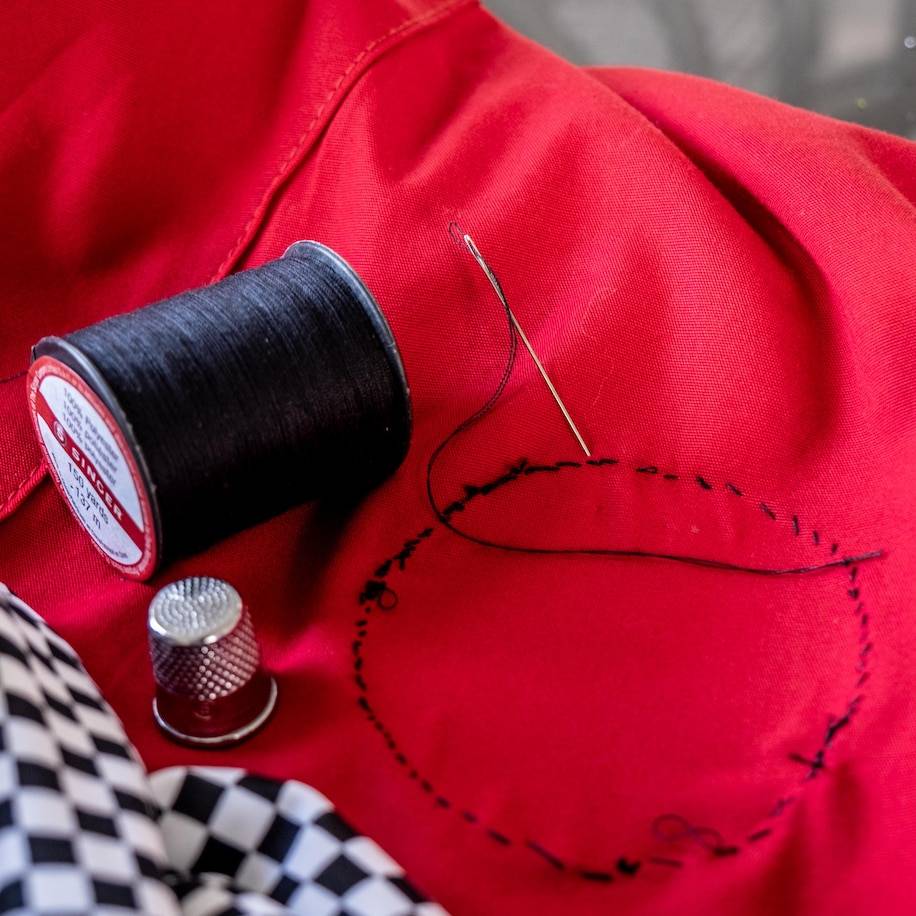 We hope you enjoyed this round up of what's new in the sewing community!
Do you have any other local stories/news that you came across that would be worthy of sharing with our sewing community? Share it with us on ritika@madamsew.com