Monthly Round Up July 2022
So what's new in the sewing community? Here's a monthly round-up of some news of what's happening in the vibrant sewing community across the globe!
Learning a craft can change lives – and a scheme showing inmates how to use a needle and thread has had some remarkable results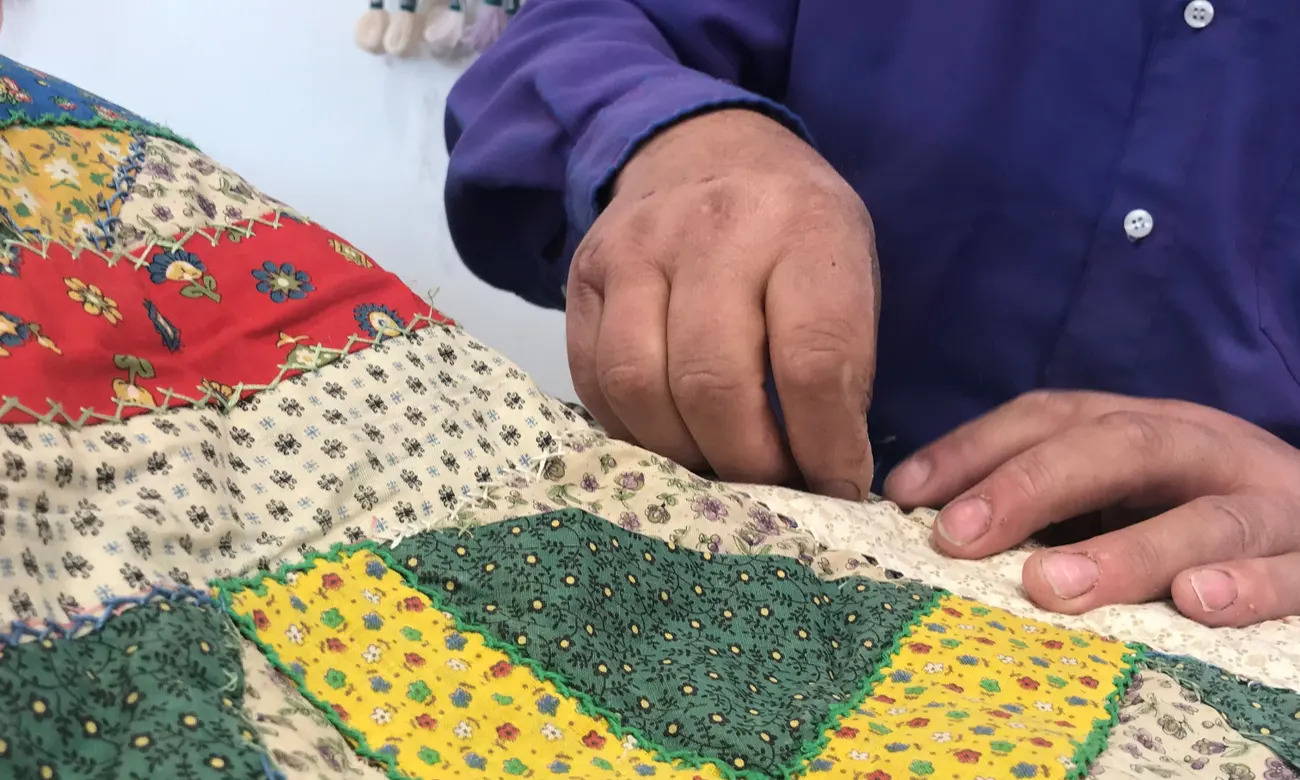 The pleasant hum of a sewing machine fills a busy work space in Johnston Square, just off the corner of Greenmount Avenue and Preston Street.
It's an industrial sound that once reverberated all over this neighborhood when commercial sewing businesses thrived here and in other parts of the city.
Jeremiah Jones and his wife, Cecilia Grimm, are on a mission to restore the sewing trade that is part of Baltimore's working heritage.
They founded SewLab USA, a teaching workshop for the fiber arts. They also manufacture specialty products.
"Our SewLab was built to rebuild the sewn trades in Baltimore City," said Jones who would like nothing better to see people employed making garments, bags and accessories.
"I want to build jobs," he said.
The sewing machine is a tool that many of us will have somewhere around our workshop. Concealed within it lies an intricate and fascinating mechanism. Some of us may have peered inside, but very few indeed of us will have gone to the effort of building our own. In case you had ever wondered whether it was possible, [Fraens] has done just that, with what he claims may be the only entirely homemade sewing machine on the Internet.
If you've ever studied the history of sewing machines you'll notice that it bears a striking resemblance to some of the earliest commercial machines, with a relatively short reach and an entirely open construction. The main chassis appears to be laser-cut acrylic while all the fittings are 3D-printed, with machined brass bushes and aluminum rods for the other metal parts. The design utilizes a hand crank, but is also pictured with a DC motor. It makes for a fascinating illustration of how sewing machines work. Sadly we can't see any design file links (Update: He's contacted us to tell us they're now on Thingiverse.), so you might have to be inventive if that's the way you want to build your own. Take a look at it in the video below the break.
Fancy a sewing machine but don't fancy making your own? We've got the guide for that, and for filling the rest of your textile bench.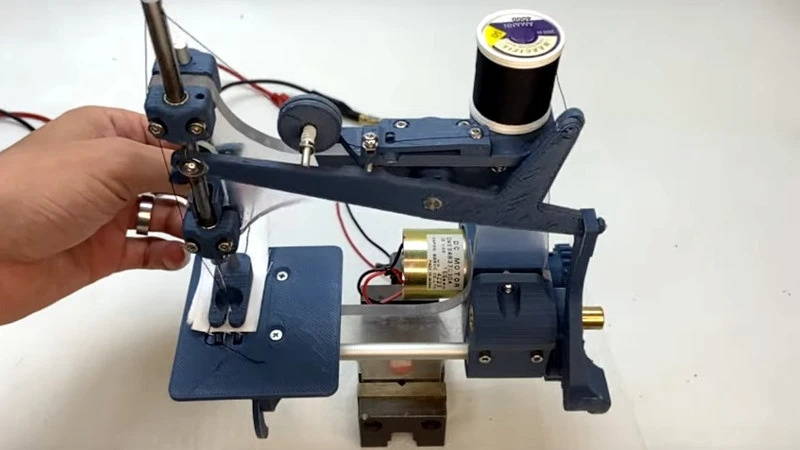 A group of women at a village in Bomet county have shaken off the economic and cultural shackles of widowhood and abuse to chart a new path of self-empowerment for themselves, for girl children and for their community, thanks to a tailoring programme.
"Barely a month after I buried the love of my life, my in-laws descended on us," recalled Vicoty Chepkoech, 24.
"First, my brother-in-law said I was too young to be a widow, so he wanted to inherit me as his wife. I couldn't hear any of this outdated culture, and they now went for the property left to us by their brother."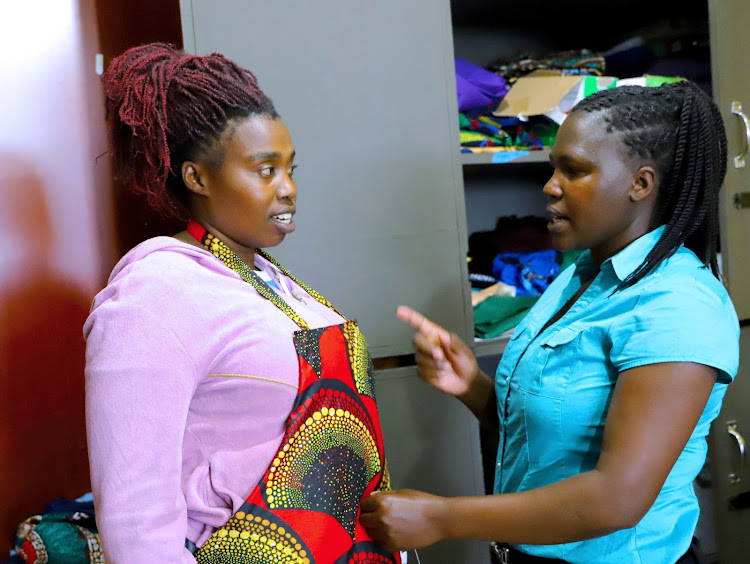 A year ago, Chloe Ayissi-Etoh didn't know how to sew. But this spring, in a school auditorium packed with more than 900 people, the teen soaked in thunderous applause as a bona fide fashion designer.
In a red dress she'd finished perfecting just minutes earlier, Chloe followed models who'd walked the stage at Walter Johnson High School in Bethesda in nine looks from her first collection, under her brand chlolanà—a blend of her first name and middle name, Alana.
For Chloe, an eighth grader at the time, the fashion show was a major accomplishment. What made it even more impressive was that she'd had just four weeks to design, sew and fit the dresses, pants, shirts and corsets she'd sketched for various body types. The show was held during a retreat for the Minority Scholars Program, a group led by Montgomery County Public Schools students that's working to close the achievement gap.
"I didn't have time to even sleep—I got between two and four hours a night," says Chloe, 14, who lives in North Potomac and attended Robert Frost Middle School in Rockville. "It was very hectic, but if I'm set on something, I'm going to do it regardless of what anybody says and no matter how crazy it sounds."
The fashion show was so well received that it earned an encore performance two months later as part of Robert Frost's 50th anniversary celebration. Robert Frost science teacher Sunila Varghese, who co-sponsors the school's chapter of the Minority Scholars Program and has known Chloe for two years, notes that the teen managed two assistants and two makeup artists during the show, and also choreographed walks for the models, all fellow classmates.
"You could hear a gasp when the [audience] heard she was 14. My heart was just full," Varghese says. "She's a very bright and talented girl, and whatever she does, she's a rock star at it."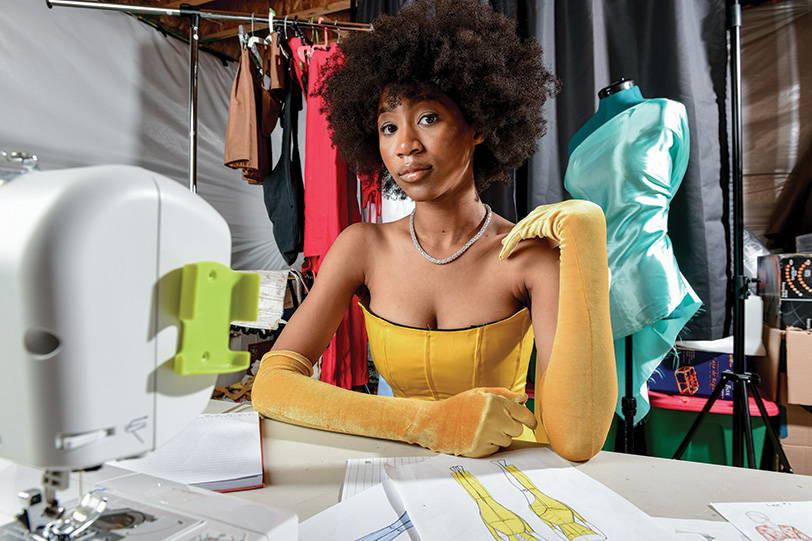 We hope you enjoyed this round up of what's new in the sewing community!
Do you have any other local stories/news that you came across that would be worthy of sharing with our sewing community? Share it with us on ritika@madamsew.com