Monthly Round Up January 2022
So what's new in the sewing community? Here's a monthly round-up of some news of what's happening in the vibrant sewing community across the globe!
In it's continuous endeavour to strengthen the bond with the Locals, Longding battalion of Assam Rifles distributed six Sewing Machines and it's accessories to the needy women folk of Wanu village on 22 Jan 22.
One of the machines was also presented to a Veer Nari, Mrs Phehseng Wangjen, w/o Late Rfn (GD) Rangpha Wangjen of 44 AR. These Sewing Machines will empower the beneficiaries to generate income for their livelihood.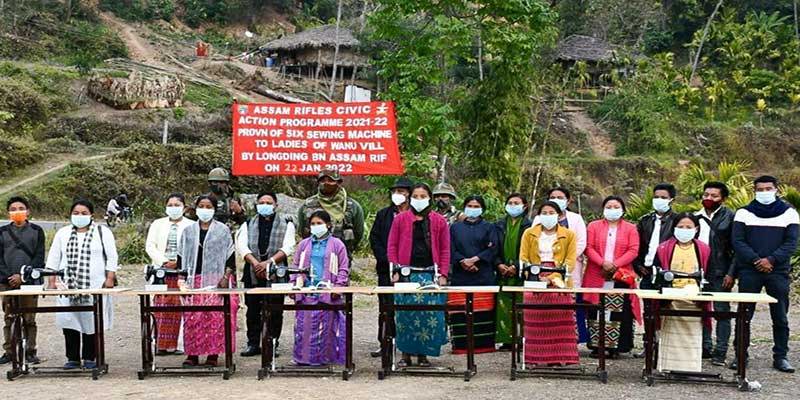 Needle-ss to say, students at Mason City Alternative School are helping stitch a better community through the skill of sewing.
Math in Machines is a class that allows students to learn math skills through the art of sewing. Stephanie Waters, who teaches the class, says sewing was a way for them to make math fun.
"They still have to do some fractions. They have to use patterns, measuring, and we have to make sure our corners are straight," said Waters. "(They) do projects for themselves, they do projects that they can give to other people, and then they can have one that's kind of fun."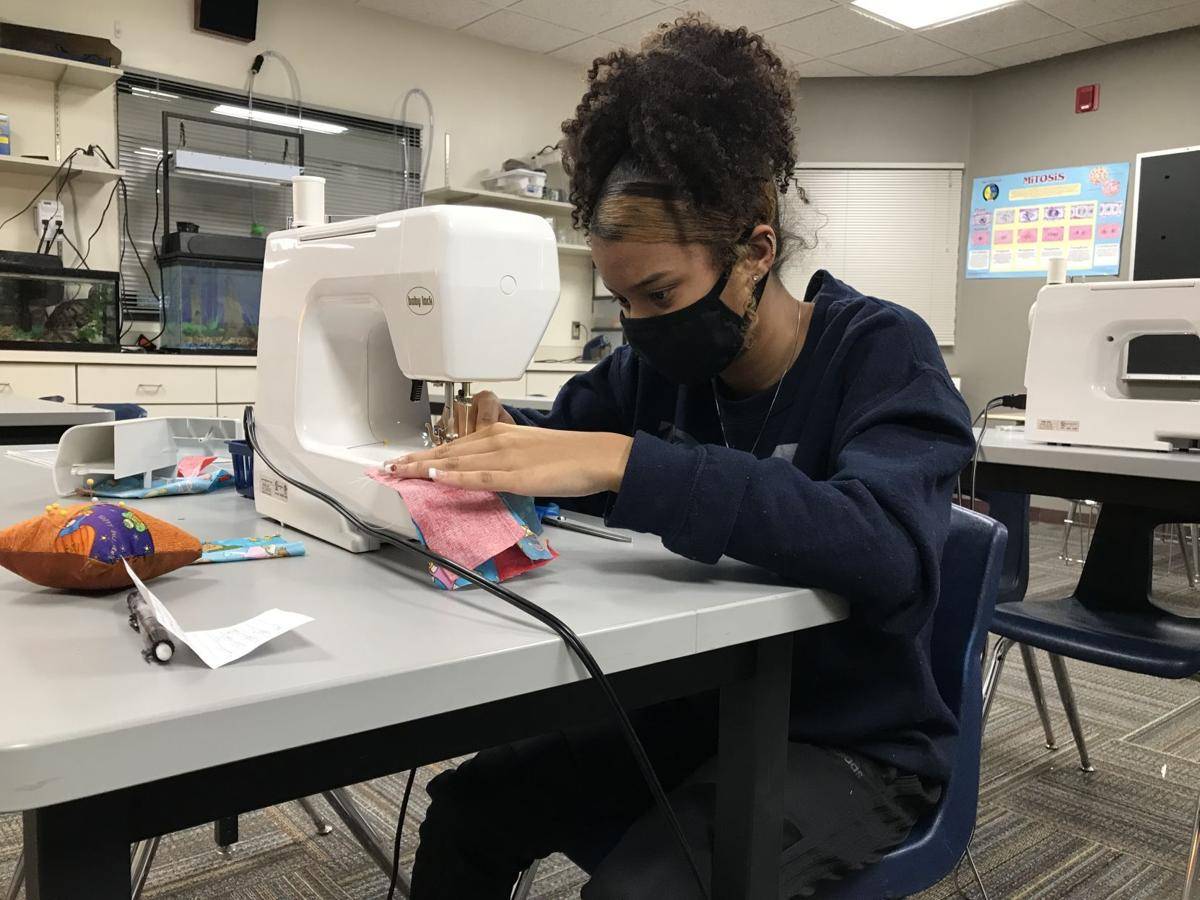 SINGAPORE - Heartland organisations are celebrating Chinese New Year by spreading cheer to various groups including migrant workers, front-line heroes and the underprivileged.
To celebrate the Year of the Tiger, dormitory operator Centurion Corporation will be organising a tiger-painting contest for 27,000 migrant workers who live in dorms under the Westlite brand.
They can submit their entries from Jan 18 until Feb 13 and stand to win 160 cash prizes ranging from $18 to $288.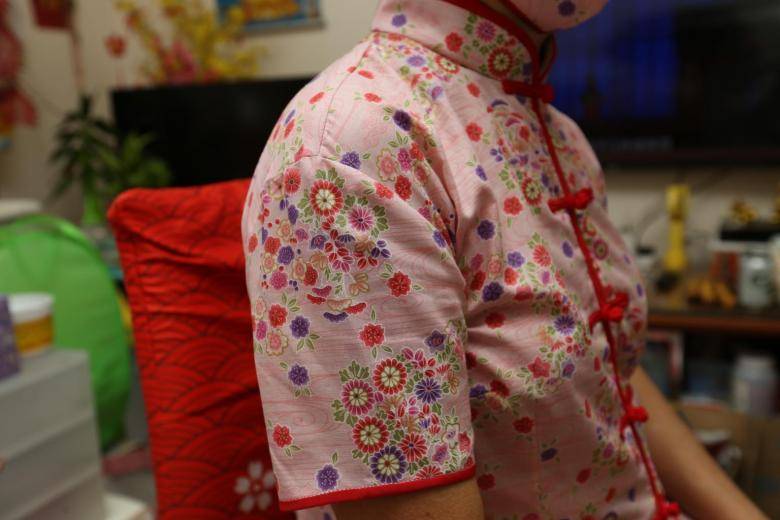 Jefferson Grange is looking to expand its reach and honor more veterans in 2022 by awarding dozens more Quilts of Valor.

To do so, the group is hosting a National Sew Day event on Feb. 5 at the Schuylkill Haven Senior and Recreation Center at 340 Haven St. from 9 a.m. to 6 p.m. Several members will be on hand to help individuals learn how to cut and sew quilt blocks.

Individuals are encouraged to bring their own machines, thread and fabric if they have some. Red, white and blue fabric is most common, but Quilts of Valor can be made with any color material. A few machines will be available for those who wish to learn how to sew and do not have their own machines or whose machines are not portable.

Some quilt fabric will be available, and supplies such as rotary cutters, cutting mats and rulers will be on hand. Refreshments will be provided for those who participate, Jefferson Grange President Rachel Brobst said.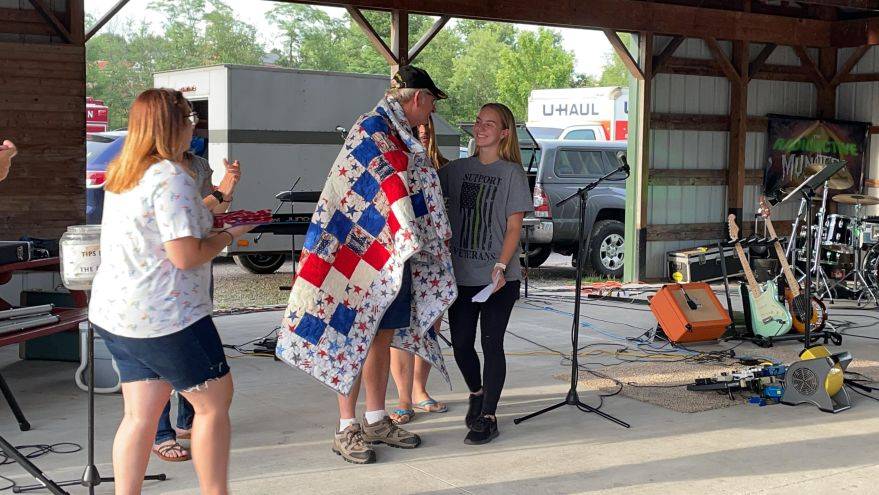 Stephen Potts knows a thing or two about repairing sewing machines.
From much-loved vintage varieties to the latest makes and models, his Sunshine Coast workshop is an Aladdin's Cave of sewing machines, overlockers, and the parts needed to fix them.
And during the COVID-19 pandemic, he has seen a substantial increase in demand for their repair.
"I got absolutely hammered for about a year with different machines," he says.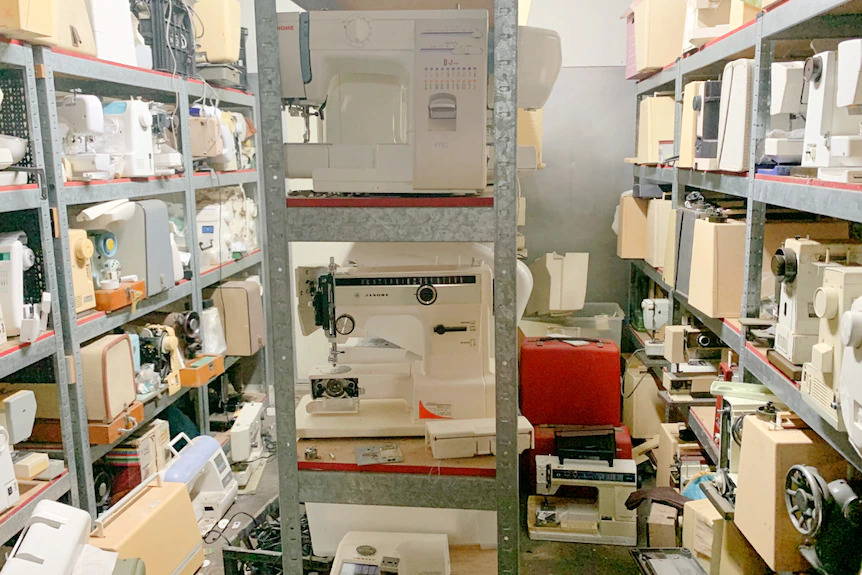 We hope you enjoyed this round up of what's new in the sewing community!
Do you have any other local stories/news that you came across that would be worthy of sharing with our sewing community? Share it with us on ritika@madamsew.com