Everything you need to know about the Madam Sew Sew Straight Set
FOUR GREAT TOOLS FOR SEWING STRAIGHT

Get straight seams, hems, top stitches or parallel lines at different distances with these great tools.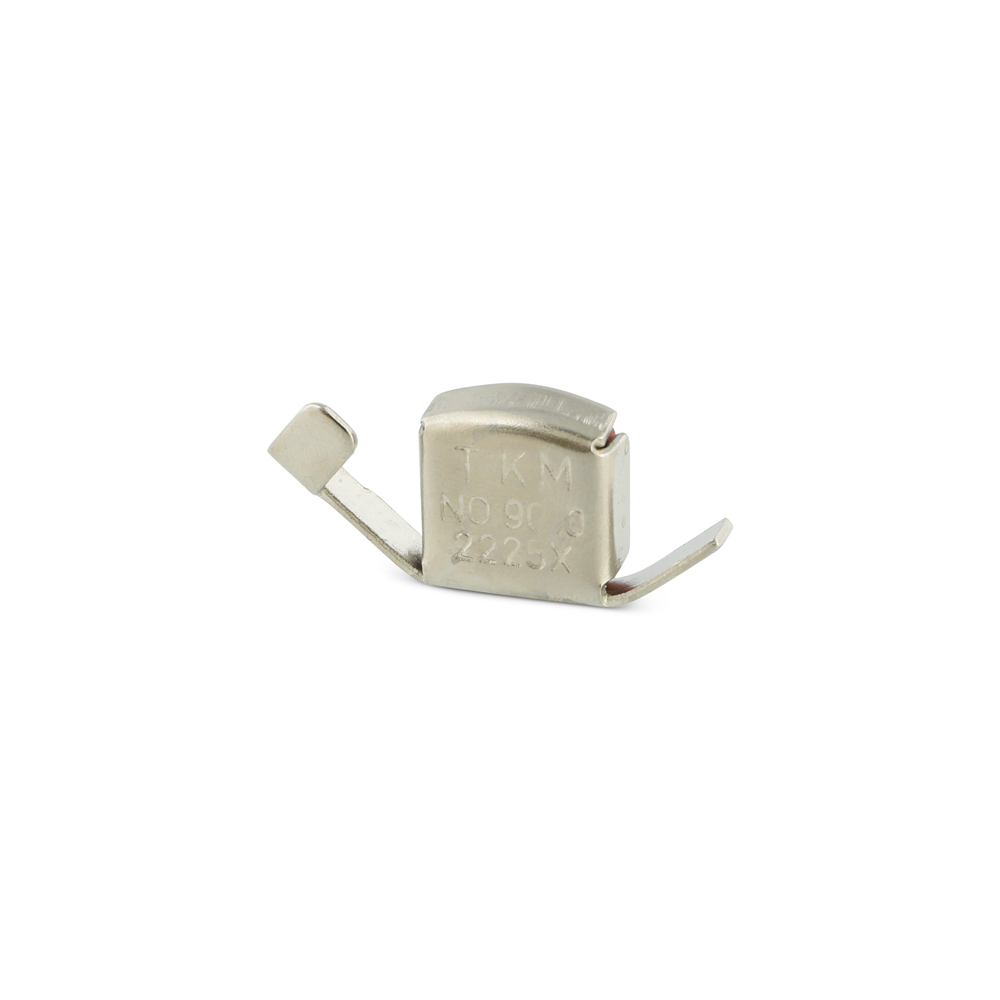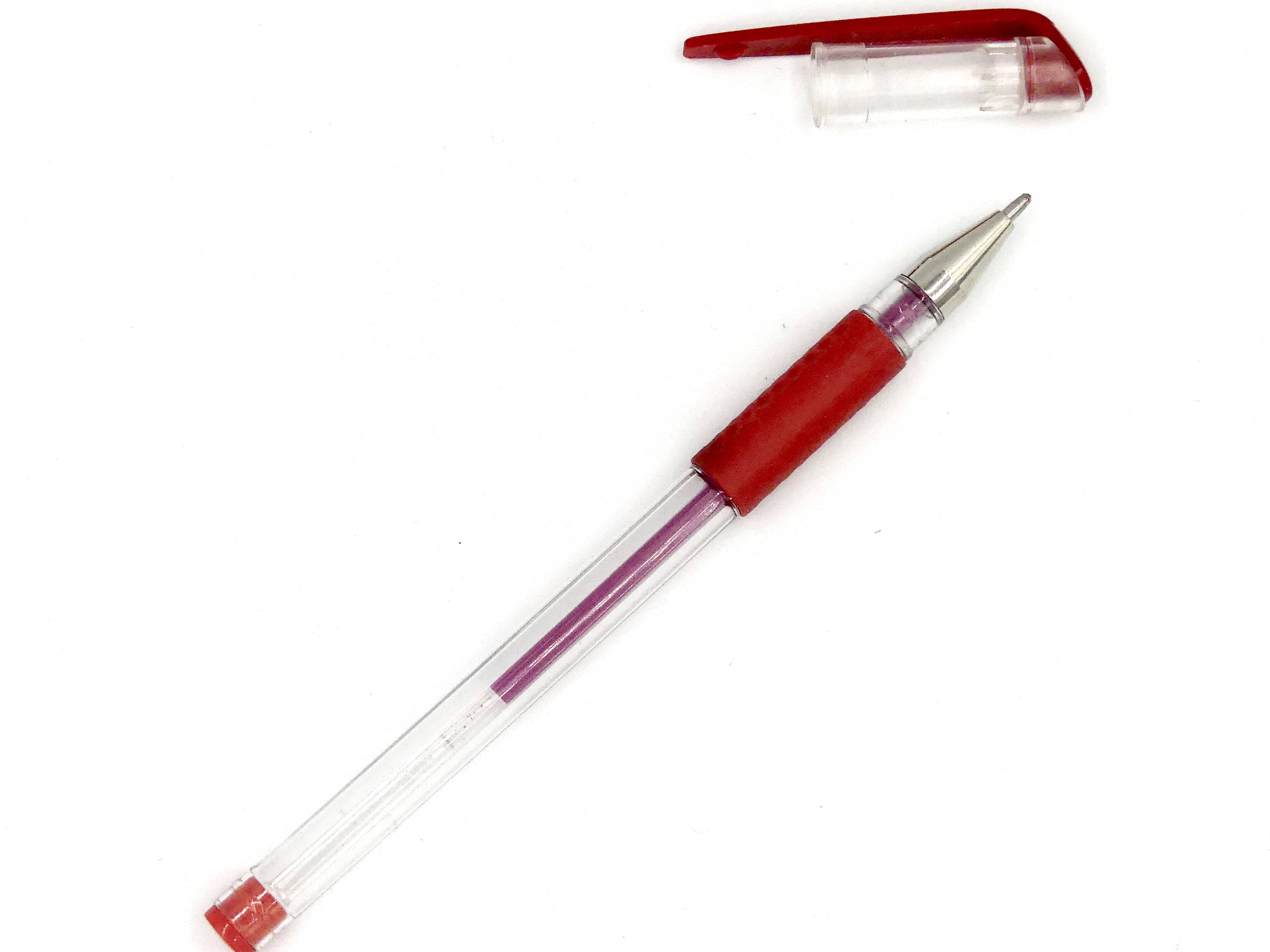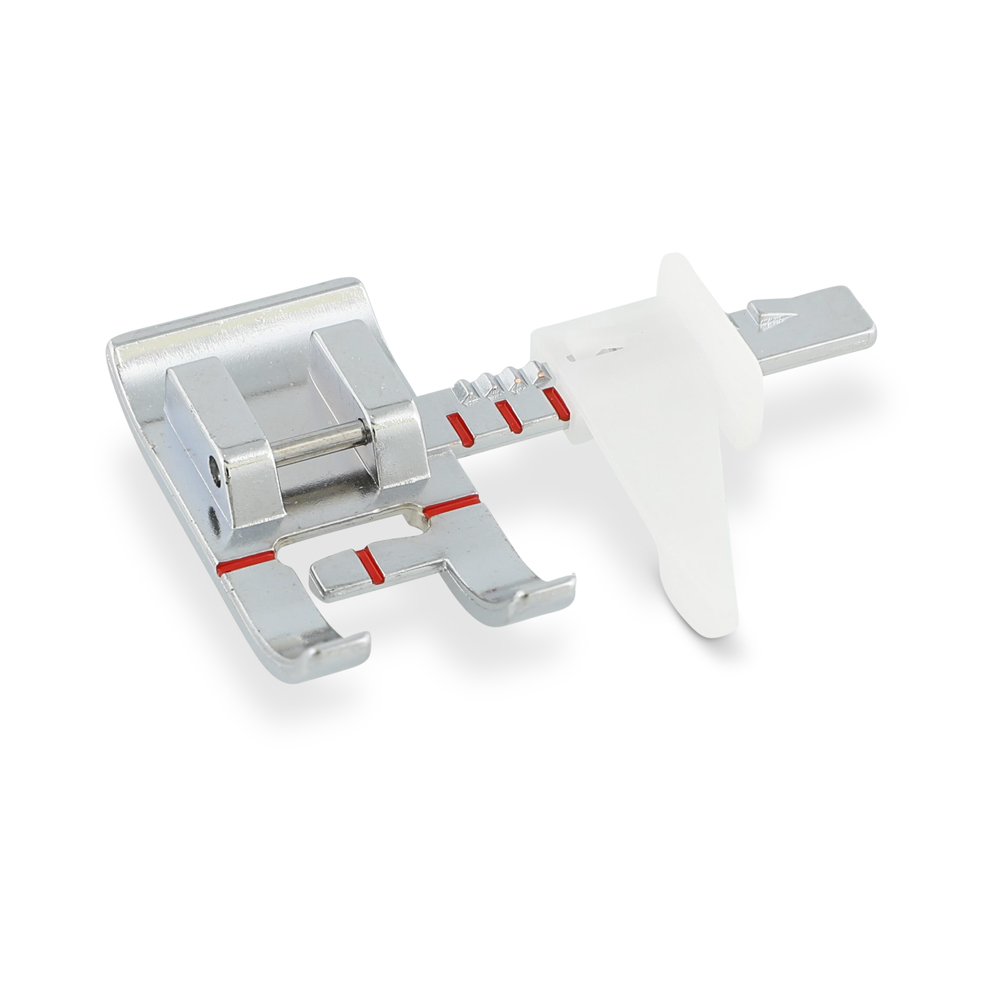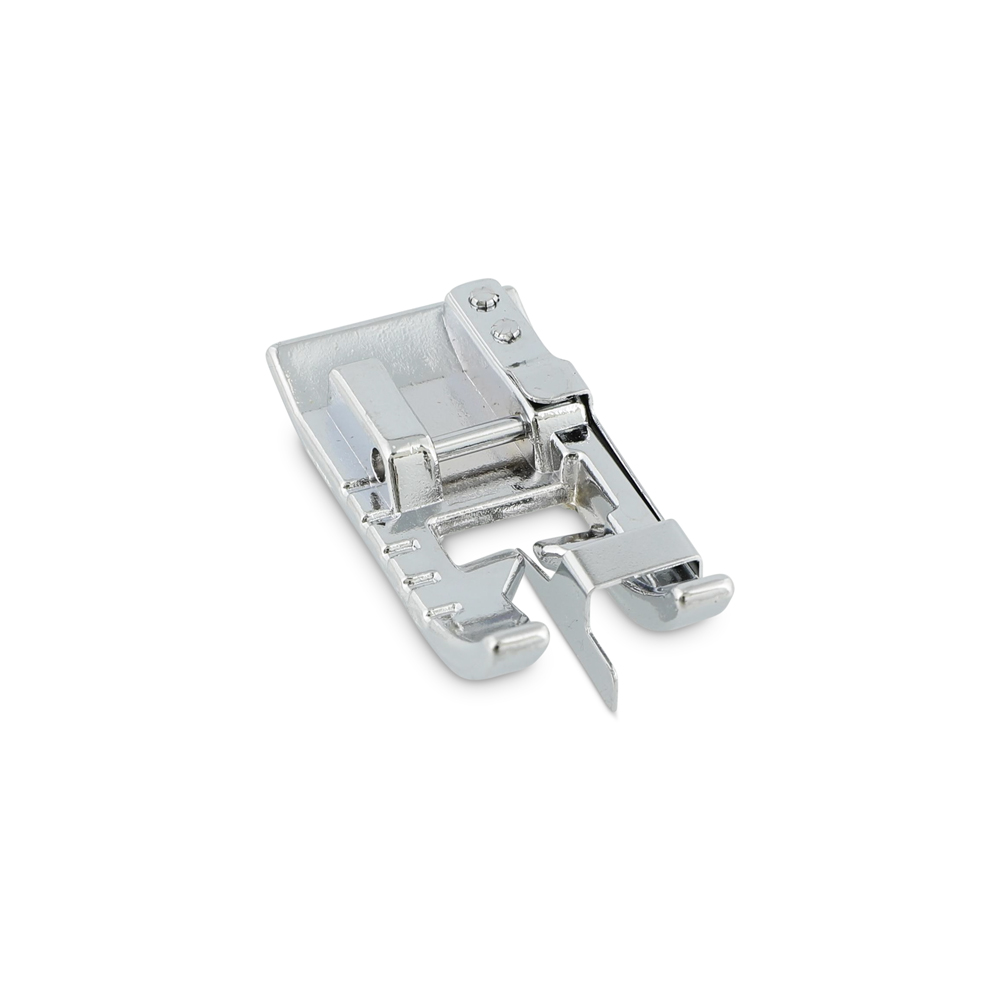 The Magnetic Seam Guide will give you that extra support. Easy to position, reposition at different distances from your needle. A great help to feed your fabric evenly and get straight sewn seams.
The unique gel in of this Heat Erasable Fabric Marker gives you a thin, accurate and clear temporary mark on fabrics that stays visible for as long as you want. Marking your lines before you sew, will help you to sew more accurately. Just go over the marks with an iron and the marks will disappear.
With the Adjustable Guide Foot you'll get straight seams, hems or topstitches & parallel lines from ⅜" to 1" from the fabric edge, a marked line, a row of stitching or a crease. Just let the guide do it's magic.
With the Edge Foot you can get that professional looking consistent edge stitch at ⅛". Reposition your needle to choose your distance or keep your needle right behind the blade in the center position and stitch in the ditch.
Learning to sew straight is a lot like learning to drive a car.
1. Practice, it will take some time to master. If you're a newbie, use some scraps.
2. Go slowly. If you can set your machine on a slow pace and increase your speed as you gain confidence.
3. Be patient and careful
4. Sit up straight
5. Keep your eyes on everything, not on the needle and not just on the item directly in front of you
6. Don't pull or push your fabric. Let the feed dogs do their job. And gently put your hands on both sides of your fabric and reposition them frequently for optimal control
7. To get neat stitches, don't forget to change your needle regularly. Some say every 8 hours of stitching, others every 20 hours. A dull needle can cause puckered fabric and uneven stitching.
8. Don't drink 'n drive 🙂
9. Buy yourself a good seam ripper
10. And breathe… it's ok to take a break and reposition your fabric
A Magnetic Seam Guide is a magnetic device that helps you to achieve the perfect straight seam, you can sew parallel to the fabric edge without marking. With a seam guide you can match one side of the fabric to the other and minimize mistakes and uneven stitching.

Position your seam guide to the right of your presser foot on your needle plate.
Use the markings on your needle plate or use a ruler to measure the distance from your needle to the edge of the magnetic seam guide. The guide will not move while you're sewing but can easily be removed or repositioned when you need a different distance.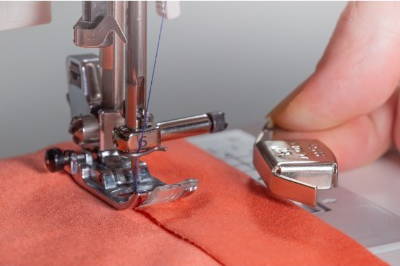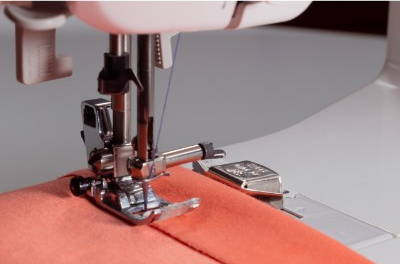 THE HEAT ERASEABLE FABRIC MARKING PEN

A temporary mark will help you stitch where you want to stitch and keep a straight line if that is what you want.

The unique gel in of this Heat Erasable Fabric Marking Pen gives you a thin, accurate and clear mark on fabrics. The marks stay visible for as long as you want. Just go over them with an iron and the marks will disappear.

Mark where you want to sew with this fabric marker. You can make mistakes and erase your marks easily. Align your needle to the line you just traced, put your needle on the line and keep your eyes on the line, not on the needle. Go slowly.

The writing point of the pen is 0.7 mm and the actual width of the drawn line is 0.35 mm. You can remove the marks with a hot iron or by hand wash. Be extra careful with non-washable fabrics like silk. Always test the pen on a scrap and scribble a bit to get the ink flowing.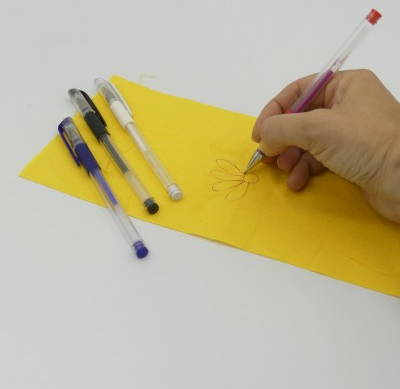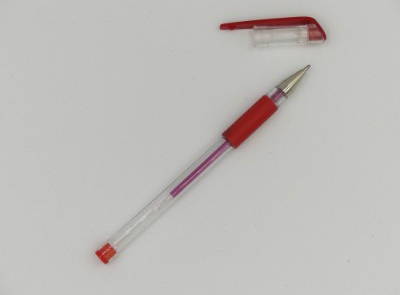 For more detailed instructions about our Heat Eraseable Fabric Marking Pens please visit the online manual.
THE ADJUSTABLE GUIDE FOOT

The Adjustable Guide Foot is the ultimate tool for a precise line. Use the adjustable white plastic guide on the right to choose your distance from the edge or from a row of stitching. You can sew without measuring and marking. It guides you from the top. You don't have to peek underneath your fabric to look at the guides on your sewing plate or spend time drawing guide lines on the fabric. It's ideal for quilting or any project that requires consistent sewn seams, hems or topstitching.
The adjustable guide foot is a snap on foot with a plastic guide on the right and a distinctive click as you move in 1/16" increments. There are red marks on 3/8, 4/8, 5/8, 6/8 & 1 inch, and small marks in between: 7/16, 9/16, 11/16, 13/16, 14/16, 15/16 & 17/16 inch. You can easily remove the plastic guide if you just want to use the ruler when you are topstitching.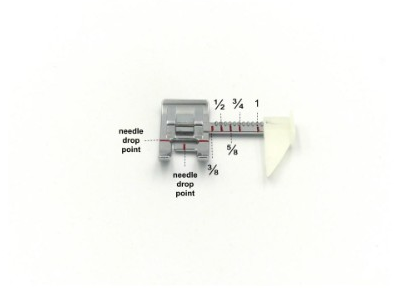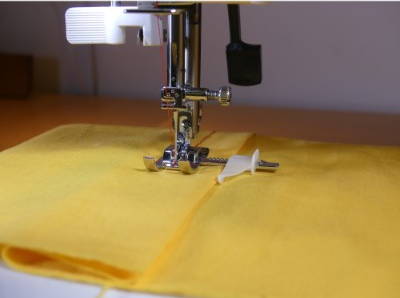 Simply line up the guide to the edge of your fabric, a line on your fabric, a row of stitching or a crease and then sew away, keeping the guide on the line, crease or edge. Overall, this foot is a plus for anyone who struggles with keeping a perfect line without a distinct guide.
TIPS AND INSPIRATION FROM OUR BLOG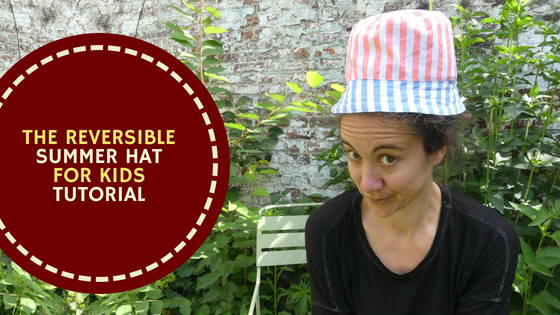 The Edge foot, Edge Joining foot or Stitch in the Ditch foot is one of the most popular and widely-used feet available for your sewing machine. This foot makes everything from edge stitching, to stitch in the ditch, to patchwork sewing easier. This foot has a blade in the center that aligns perfectly with the needle in the center position. By moving your needle to the left, you can edgestitch at ⅛" from the edge. The markings on the side help you to turn perfect corners.

With that guide, straight stitching is guaranteed!
Use it for edge stitching at ⅛", joining 2 panels, attaching lace to your hem, or stitch-in-the-ditch quilting.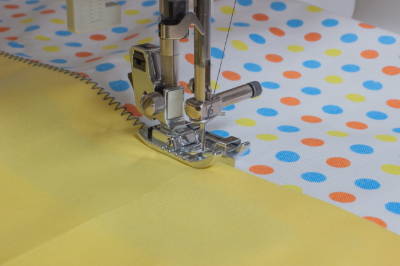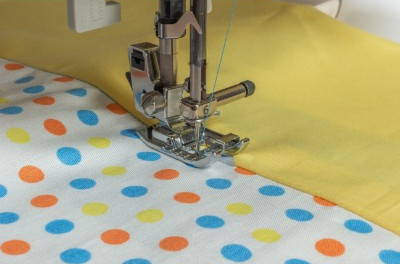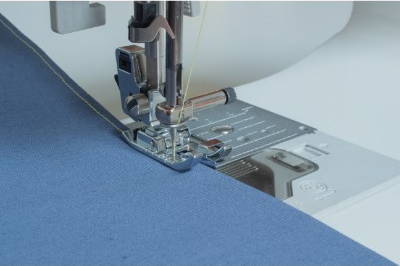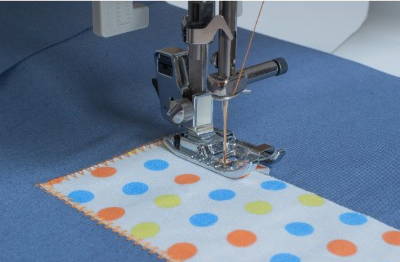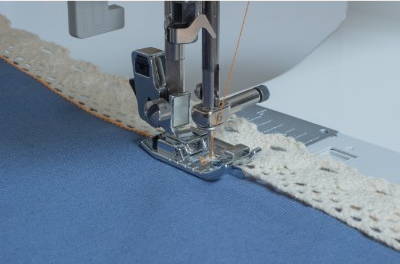 TIPS AND INSPIRATION FROM OUR BLOG

BONUS: THE LOW SHANK SNAP-ON ADAPTER

The adjustable guide foot and the edge joining foot are universal snap-on presser feet for low shank sewing machines. You just snap them on and of your presser foot holder.
For Bernina and Pfaff machines and some Husqvarna Viking models you will need an adapter. In this set we added the low shank snap-on adapter. Use the low shank snap on adapter if you have a low shank screw-on machine or a Pfaff or a Husqvarna Viking. For a Bernina you will need to use a Bernina adapter + the low shank snap-on adapter. For a high shank machine we also have a high shank adapter in our store.
HOW TO ATTACH THE LOW SHANK SNAP-ON ADAPTER?

Screw off your machines presser foot holder & attach the low shank snap-on adapter adapter (B) to your machine's shank (A) with the holding screw (C).
Now you can snap on the presser foot of your choice and release it with the red button at the back of the adapter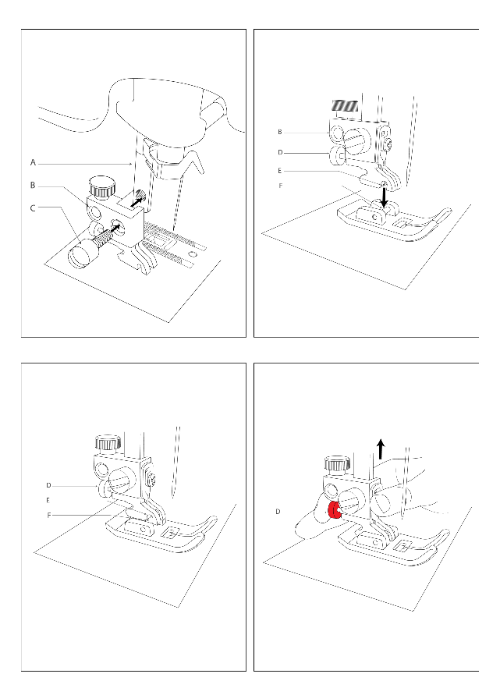 INTERESTED IN THE SEW STRAIGHT SET?