I've got a quick and easy sewing project for you today that is super helpful! I'm going to show you how to sew your own tablet or phone stand. It's basically a rice bag, or bean bag, if you want. Rice or beans add weight to this DIY tablet stand and will support your electronic device on different surfaces, like your bed or the sofa. On Etsy you can find them for $15+. I just bought a bag of rice for $2 and used some fabric leftover from a skirt!
I also tried to make this tablet stand as slim as possible. I don't like to have a huge bulky bag on my sewing table. That's why you'll notice the pattern piece is a little more complicated than some other tutorials. A rectangular pattern piece makes it bulkier.
Mix and match whichever fabric you like for your DIY tablet stand. You can even sew different fabric scraps together for a quilted look. If you want, you can add a loop for your cable or to hang the stand on a hook, or add a bigger loop for a handle.
This is an intermediate sewing project, but I've tried to make it easy for beginners to follow along if you want to learn how to sew a tablet stand yourself.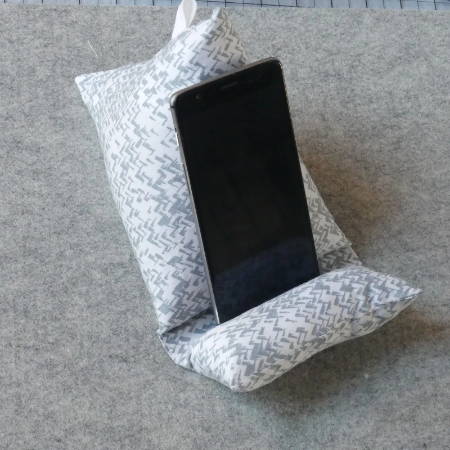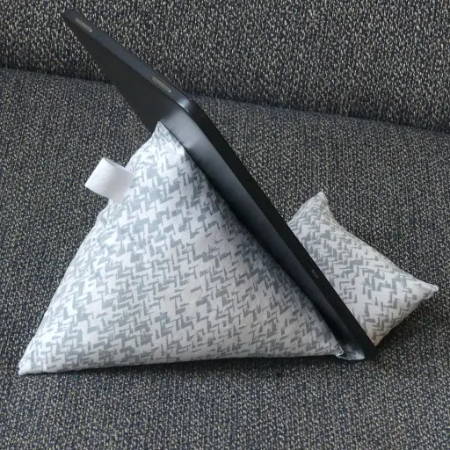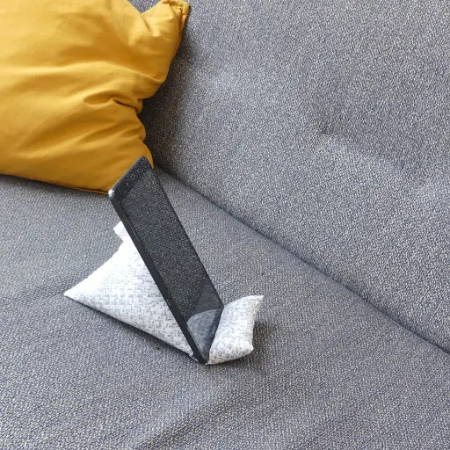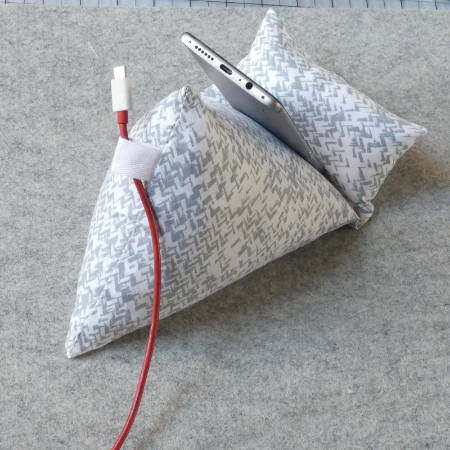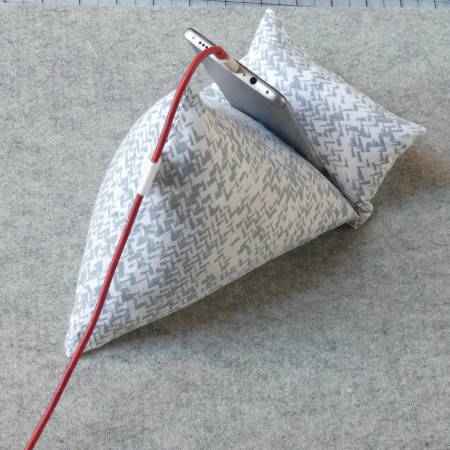 Supplies and Materials Needed to Make a Tablet Stand

You don't need a lot of material to sew this DIY tablet stand. I've listed the supplies and materials below:
A little piece of fabric 16"x12"

A bag of rice or dry beans

A little strip of matching ribbon, about 3" long (or an extra strip of fabric to make the loop yourself)

Soft filling (I used filling from a pillow)

One-sided, firm fusible interfacing, a little strip of 1"x6" (the type of stabilizer you use for bags)

Matching thread

Sewing gear: fabric marker, cutting mat, ruler, rotary cutter, sewing machine, sewing pins

A funnel (You can also use a piece of paper and roll it into a funnel)
Looking for sewing tools and notions, be sure to check out our great deals on MadamSew.com!
Prepare to Sew Your DIY Tablet Stand

Gather all the necessary material to sew this tablet stand. You don't need to download a pattern, just follow the following steps to draw the pattern piece for your DIY tablet stand.
Draw a rectangle 16"x12". Then, draw a line at 8" to divide the rectangle into two rectangles (8"x12"). Measure and mark 6" to each side at the bottom. Go from these markings 4" up and draw two lines. Connect the end of these lines to the top corners. That's the pattern piece. In the image below, you can see the details.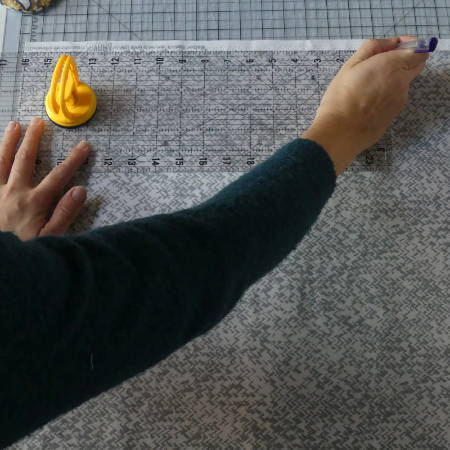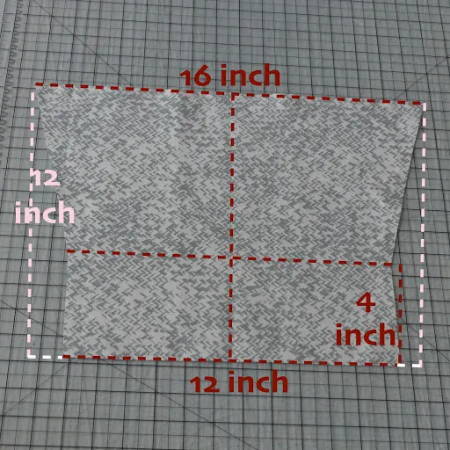 And now … it will go fast!
Tablet Stand Sewing Instructions

Fold the fabric in half lengthwise. Mark the turning holes and the placement of the ribbon with a fabric marker. Pin the edges together, right sides facing. Fold the ribbon in half and pin it in place close to the fold, in between the fabric with the raw edge facing the raw edge of the fabric.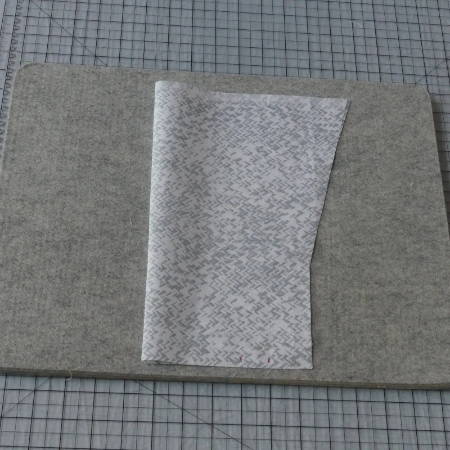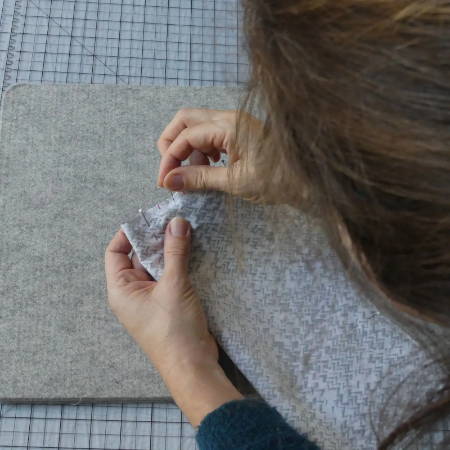 2. Sew the Bean or Rice Bag Part

Close the seam with stitching at ⅜" as shown in the image below and leave an opening (the turning hole + the hole through which you will insert the rice) between the fold and the ribbon. Do not touch the short end yet at the bottom. Trim the thread ends and the corners after you've sewn the seams.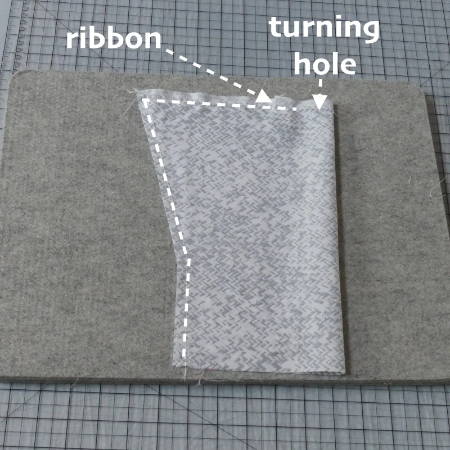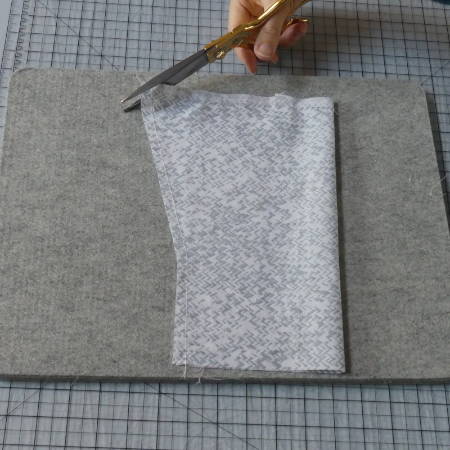 3. Prepare the Soft Filling Part

To close the bottom end, fold the fabric in the other direction. The seam you just sewed should now be the center. Iron that seam open.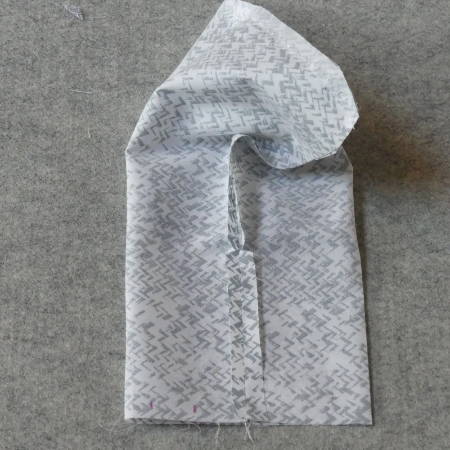 Leave the fabric in the same position and Iron the fusible interfacing strip on the fabric at 4" from the bottom edge, just where the fabric becomes wider.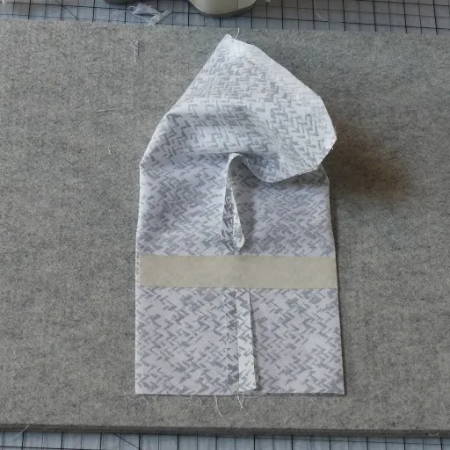 Close the short seam and also leave an opening to insert the stuffing. 1-2" should be enough.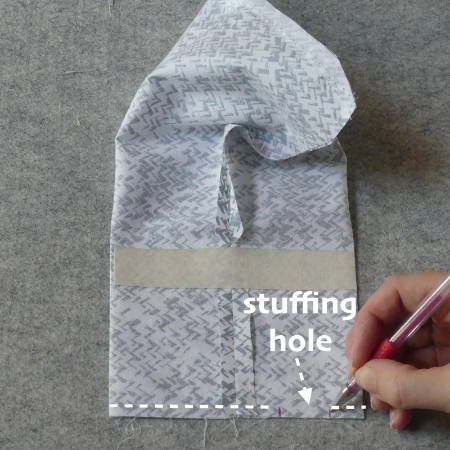 4. Finish and Fill the Tablet Stand

Now turn the tablet stand right side out through the turning hole. I make my holes rather small because I don't like hand stitching and I'm not good at it. The smaller, the better, but turning it might be more difficult. Sometimes it is really hard to turn your project through a 1" hole, so you might want to make your turning holes a little bigger :-).
Mark two rows for topstitching along the fusible strip. I use a heat erasable marker so I can iron away the marks after I stitch.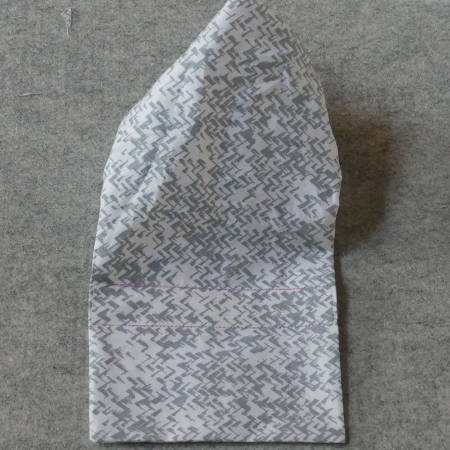 Now you have two compartments–the small one in the front, and the big pyramid. Stuff the small compartment with soft filling until it's packed, and close the opening with a hand stitch. You can use a ladder stitch if you want this to be as invisible as possible.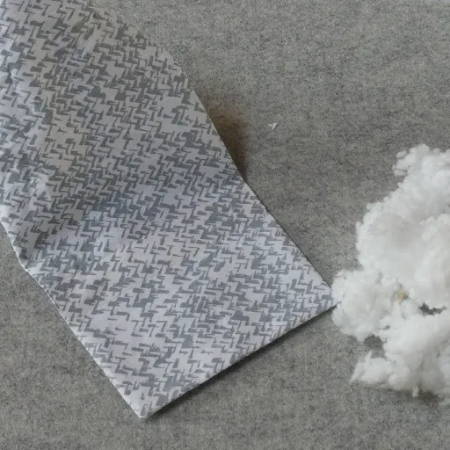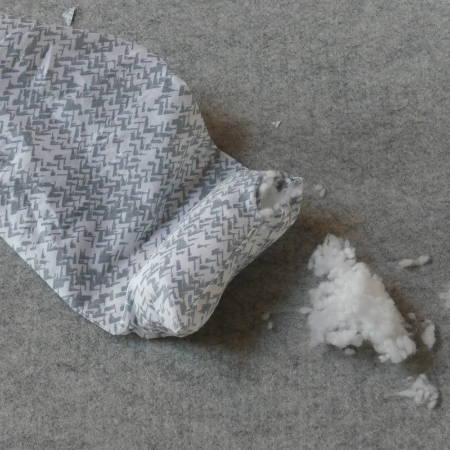 Stuff the big compartment with rice or beans. Use a funnel to do this. Don't fill it completely with rice. Go as far as you can go, and then fill the tip of the stand with soft filling.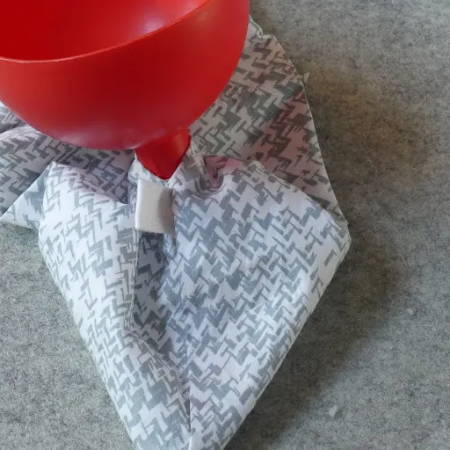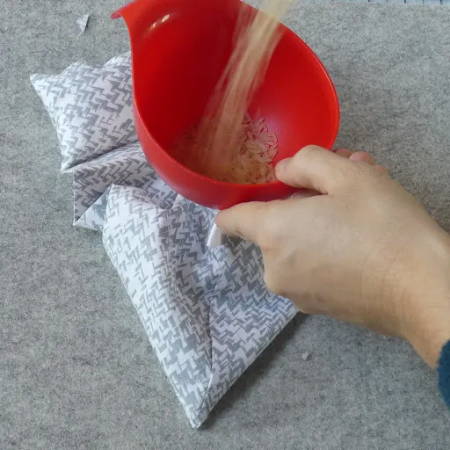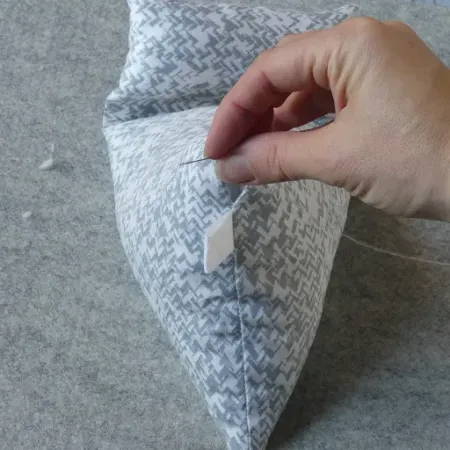 YAY! The DIY tablet stand is ready. This is how easy it is to sew your own tablet stand. Ready to make another one?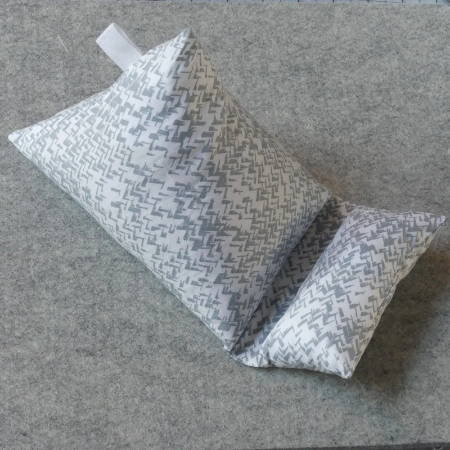 Sew sew sew!
This DIY tablet stand can be a great item to sell on Etsy. It is so useful and you can use fun fabrics, maybe even patchwork little pieces together? Looking for other projects to sew and sell? Our Sewing and Quilting Blog has a lot of inspiration to get you started.
I hope you enjoyed learning how to make a tablet stand and you will get a lot of use of this free sewing pattern.
Don't forget to check out all of the nifty tools in our store (heat erasable pens, the wool pressing mat, rotary cutter, extra blades, the non-stick ruler, quality scissors…)!
If you have any questions, don't hesitate to get in touch an@madamsew.com 
An
Sewing enthusiast and sewing blogger/vlogger for Madam Sew
I share all my projects on Instagram @an_madamsew