4 Sewing Tools You Never Knew You Needed
A lot has been happening the past year at MadamSew. It has been both challenging and very busy over the past few months, for which we are very grateful. We have welcomed 4 new fantastic colleagues in the team: Krista, Kyle, Shelby and Fontaine. It's a lot of fun to develop Madamsew together!
For you, our dear customers, we continue to send weekly inspiration through our blog posts and videos about sewing and quilting. We are always watching what is trending in the sewing world, posting inspiring links on social media, and moderating our big, lively sewing community on Facebook. And, of course, we are continuously on the lookout for tools and notions that will make your sewing experience better. Feel free to share your product ideas or things that you are struggling with– maybe we can help!

This week I present you with 4 of our newest tools and show you what you can do with them.
1. The MadamSew Seam Guide Ruler
The seam guide ruler is a little ruler for the accurate sewer or quilter. Do you love precise seams? Are the needle plate markings not exact enough for you?

With this ruler, you can measure the distance from your needle to the edge of your fabric.

How to?

Choose the seam allowance you need, lower your needle in one of the little needle holes of the ruler, position the FREE magnetic seam guide against the seam guide ruler. Lift your needle, remove the seam guide ruler and align your fabric edge against the magnetic seam guide.

You can also use this ruler to do the following:
Measure small pieces in general (2 ½ inch x 5 inch ruler).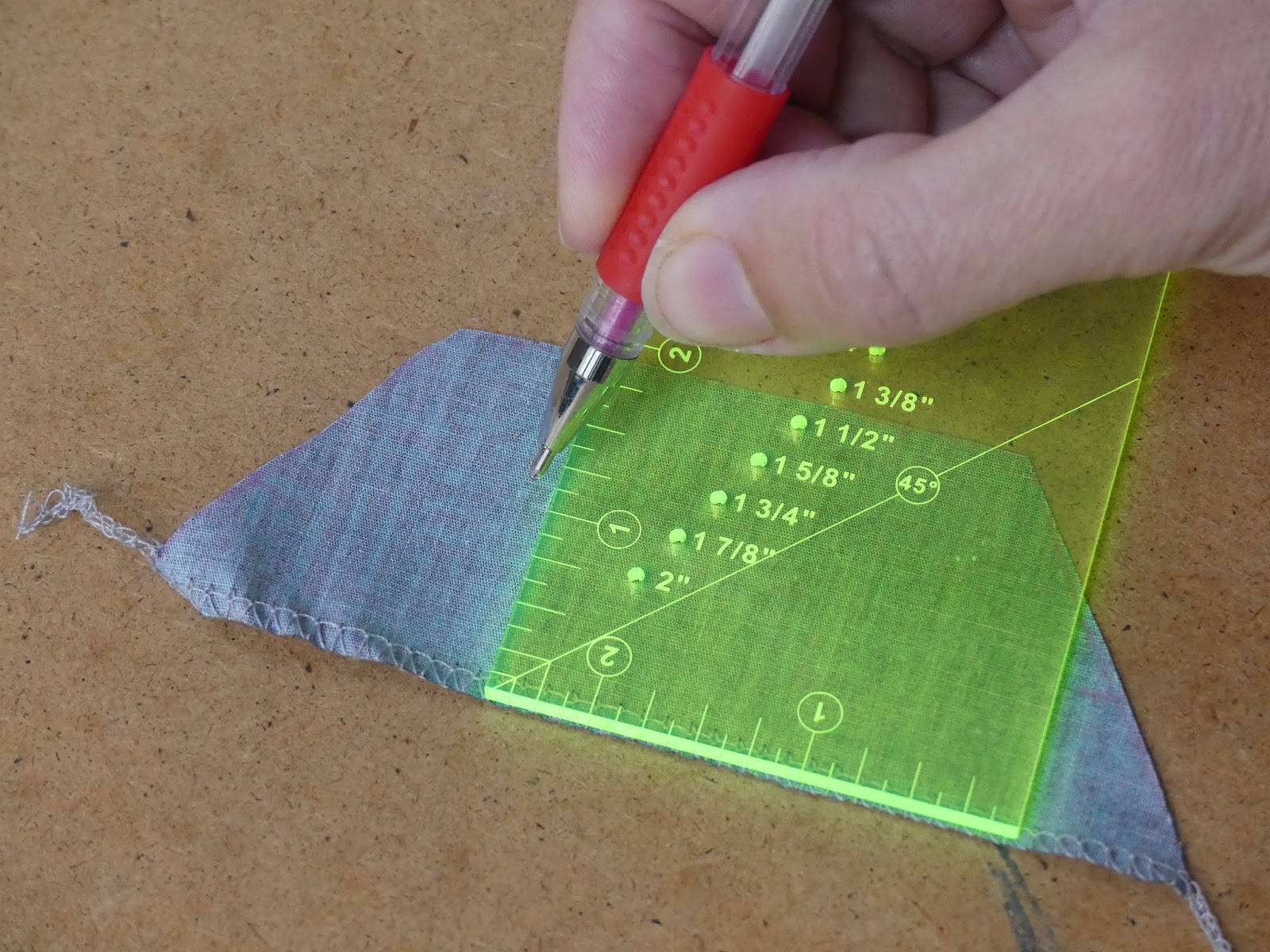 Trim small half-square triangles with the handy 45° line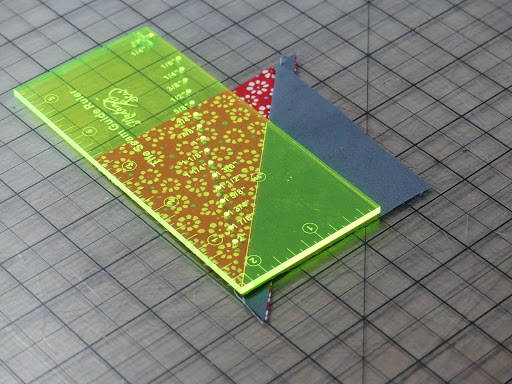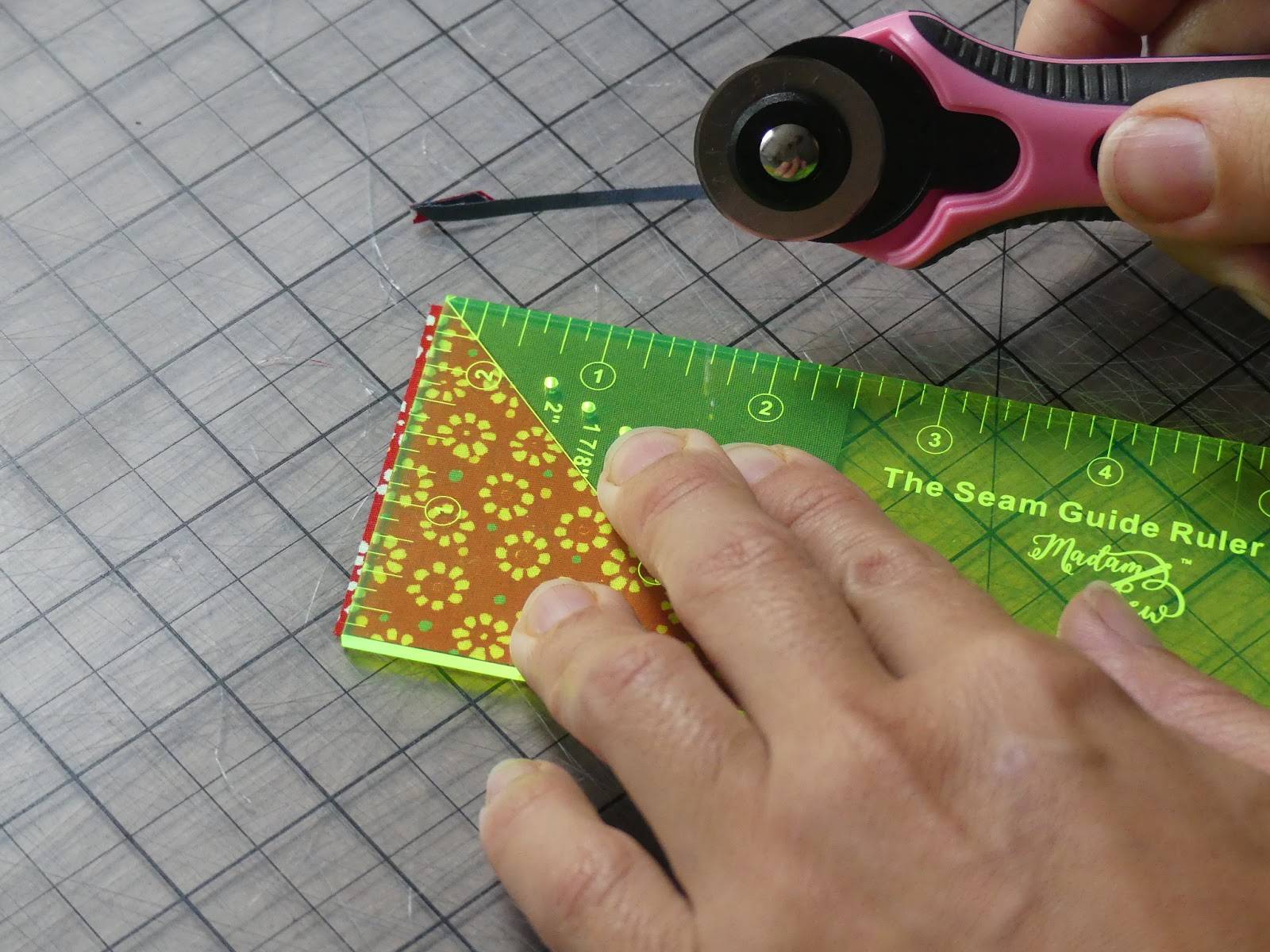 Easily mark the pivot point to stitch corners, or to sew your binding with the integrated ¼" pivot marking cross.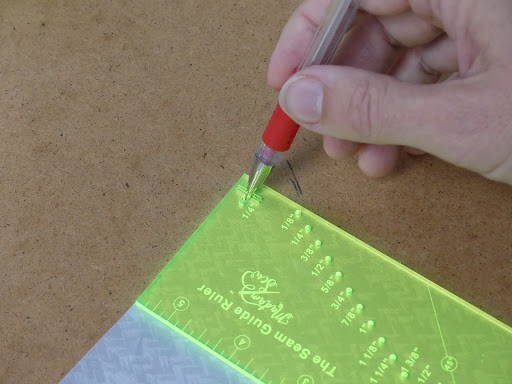 This multifunctional sewing and crafting tool is difficult to define because it has so many different functions, but you'll be amazed at how much impact this lightweight tool will have on your sewing. This plastic stick helps you to push, pull, and poke– like an elegant thin sixth finger!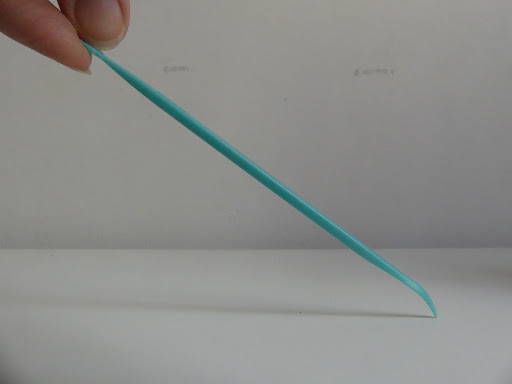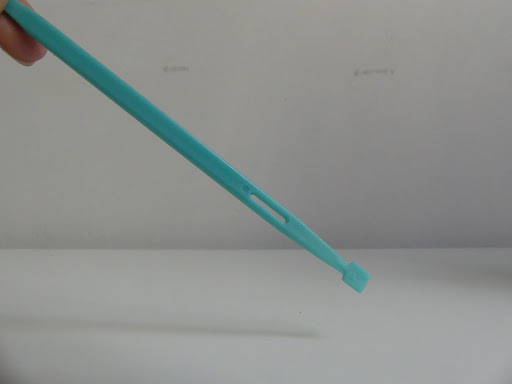 I keep it close to my sewing machine, it really helps to manage the fabric as it feeds under my sewing machine needle and presser foot. It is irreplaceable for feeding through more difficult fabrics, keeping hems and pleats nicely folded when going under the presser foot, pulling the thread ends to the back, and so much more.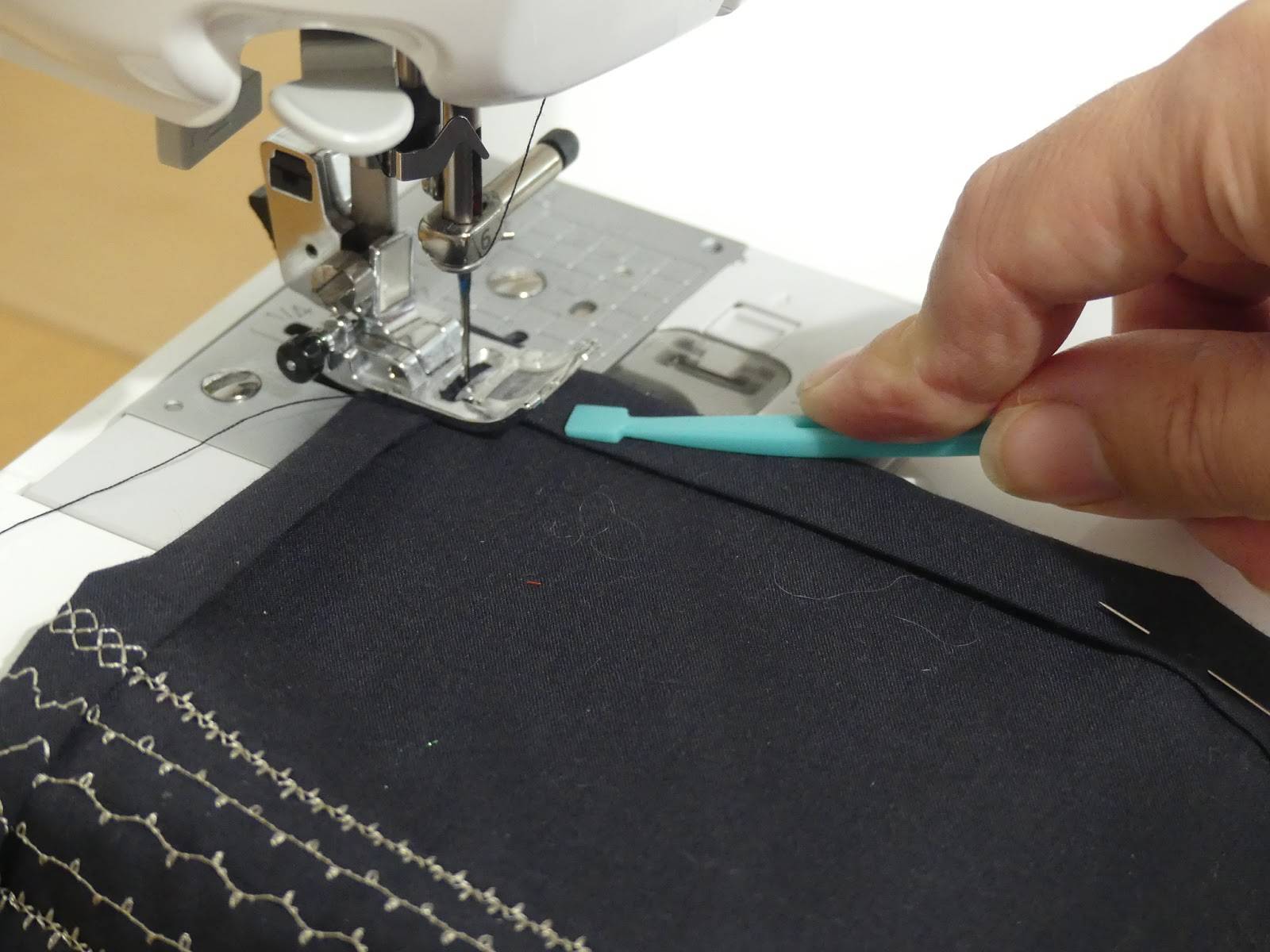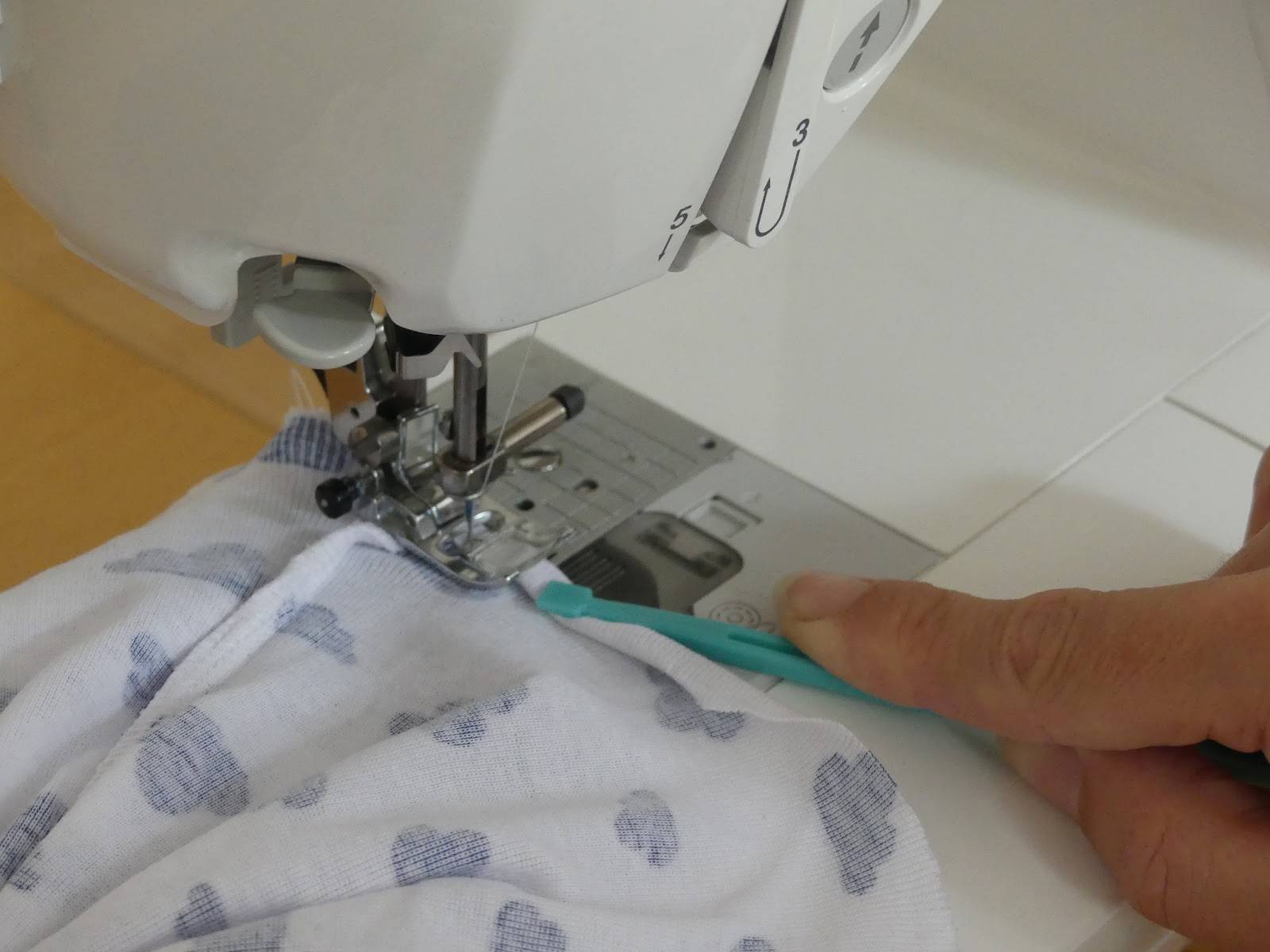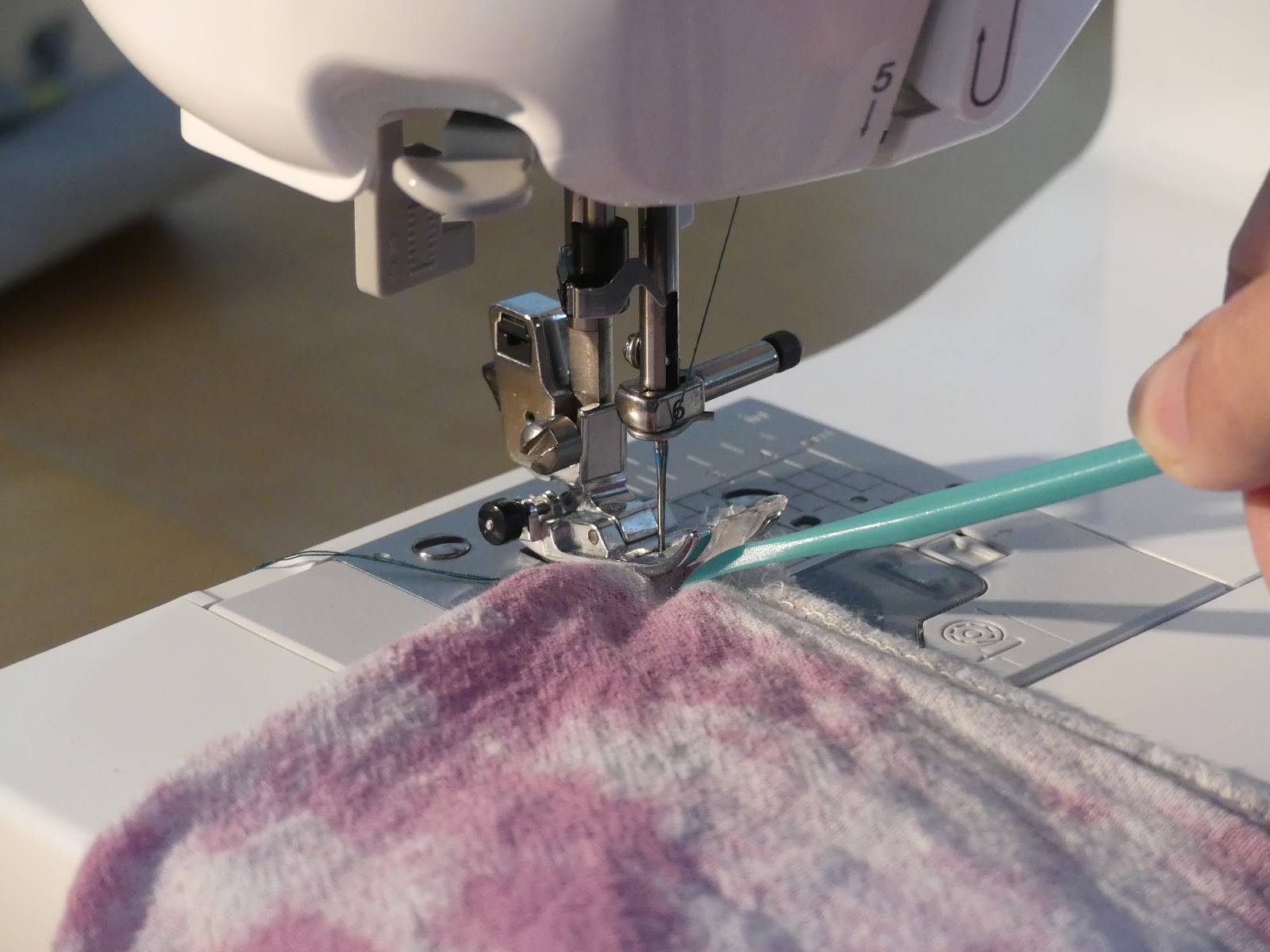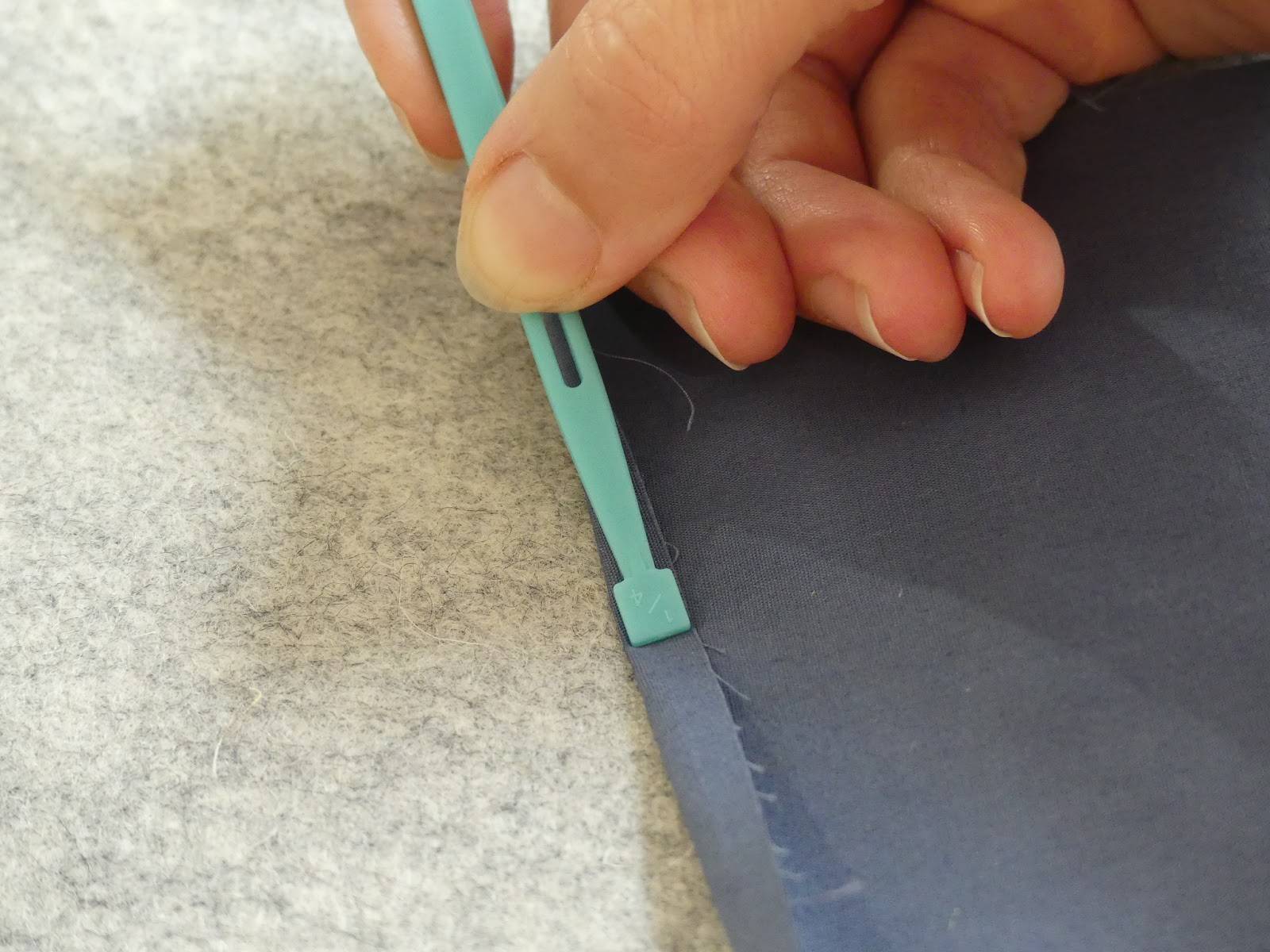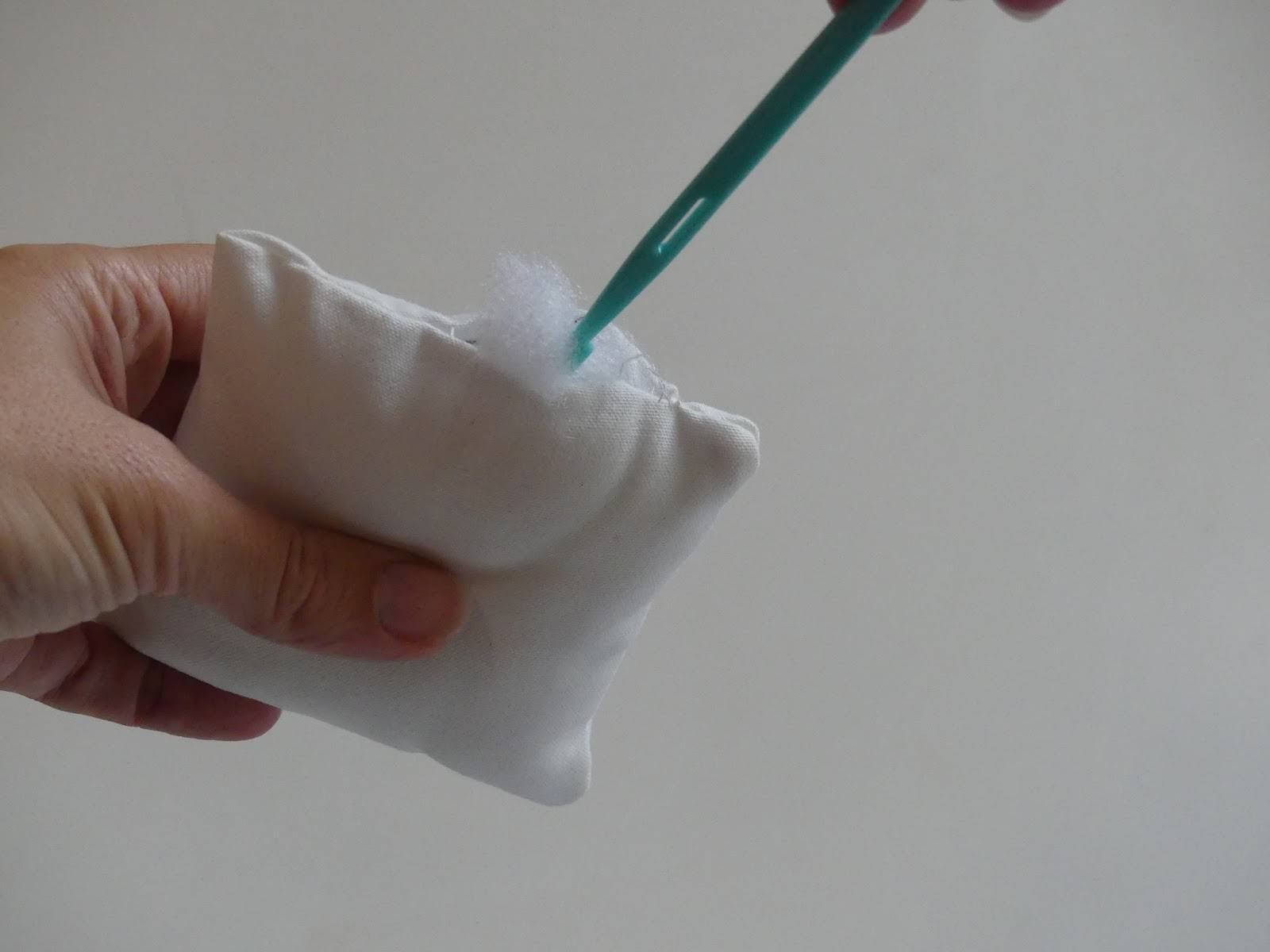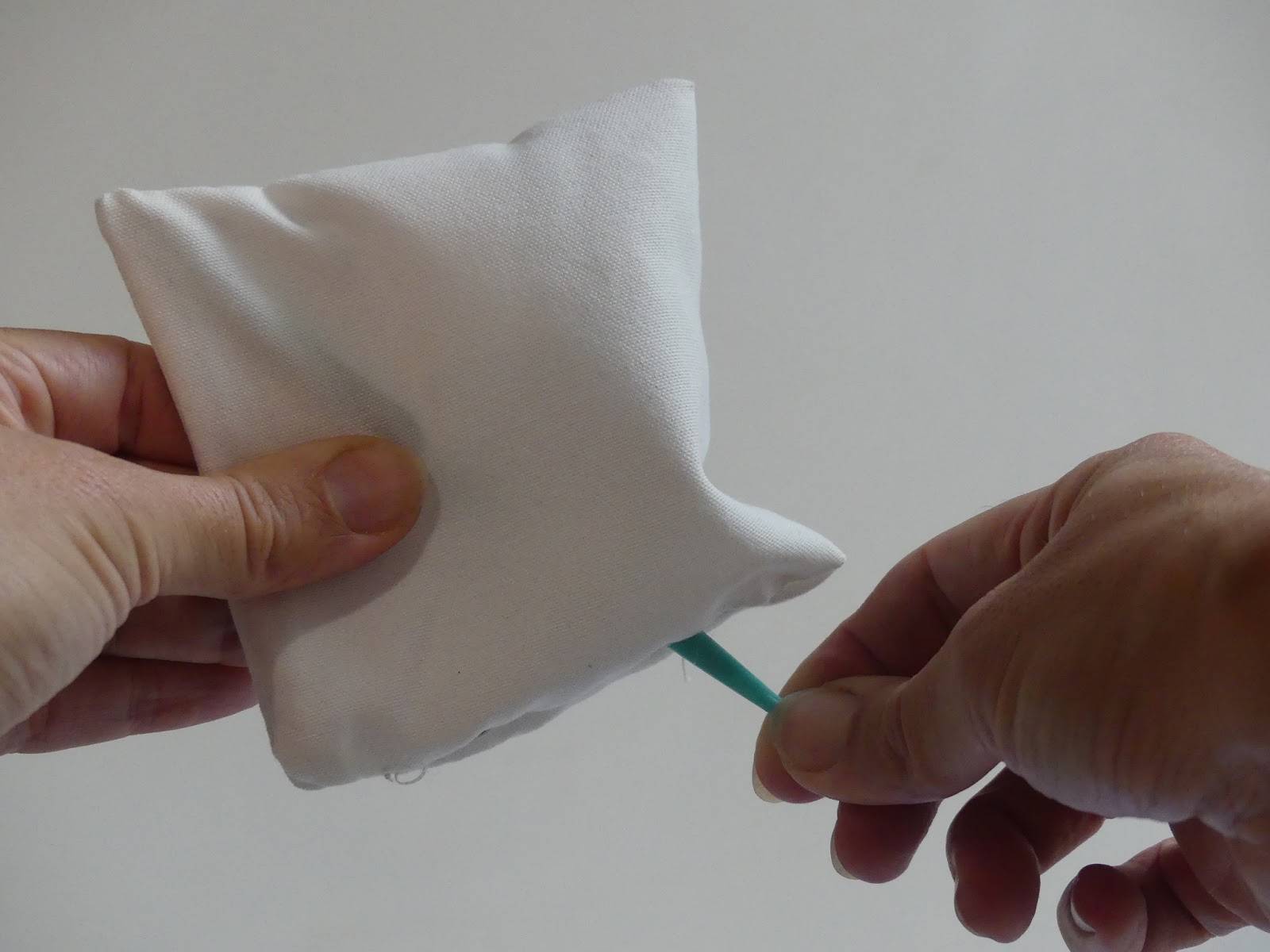 Interested in buying a Sewer's Magic Wand? Click on the image to go to our store.
3. The MadamSew Pinking Shears
Well, pinking shears were patented in 1893, so, you probably think.. why do I have to "discover" pinking shears? "I know pinking shears!"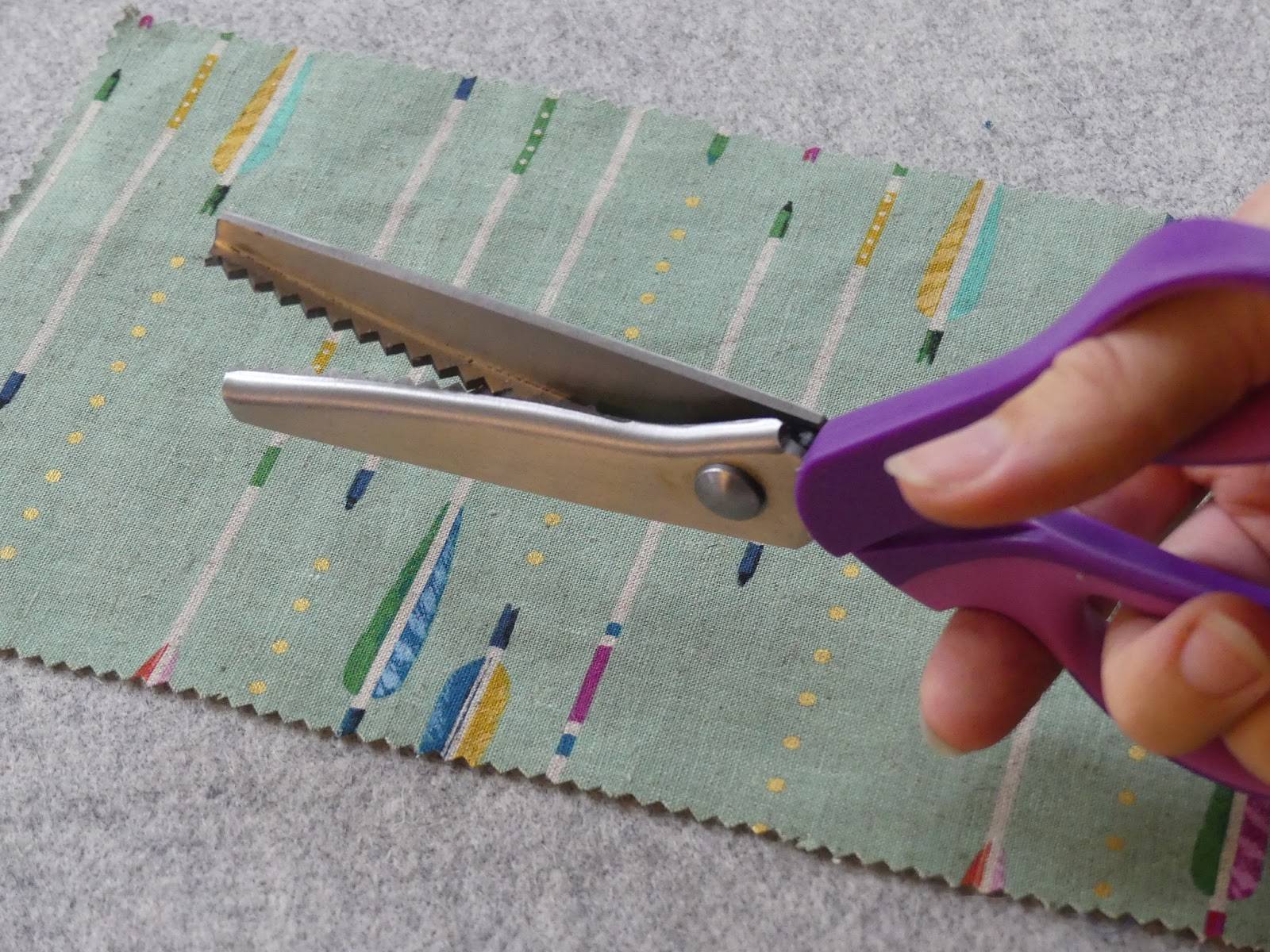 But do you use pinking shears for sewing? I didn't– until this spring, when I started testing different shears. While making a lot of face masks, I started using pinking shears to finish the edges of the masks. Those edges are inside the mask but with the opening for the filter, unraveled edges do show from time to time. The masks I finished with the pinking shears don't have little threads hanging out from that opening. The striped fabric in the photo below is one that frays a lot. The one I've finished with pinking shears has been washed more than the one without. See the threads?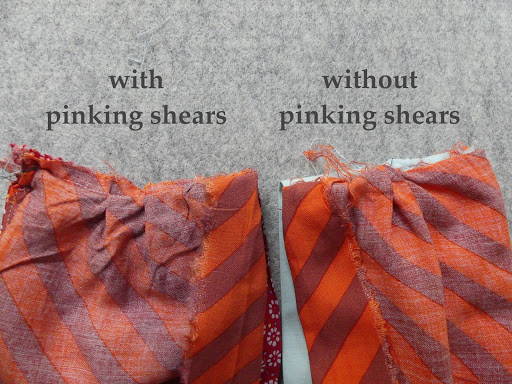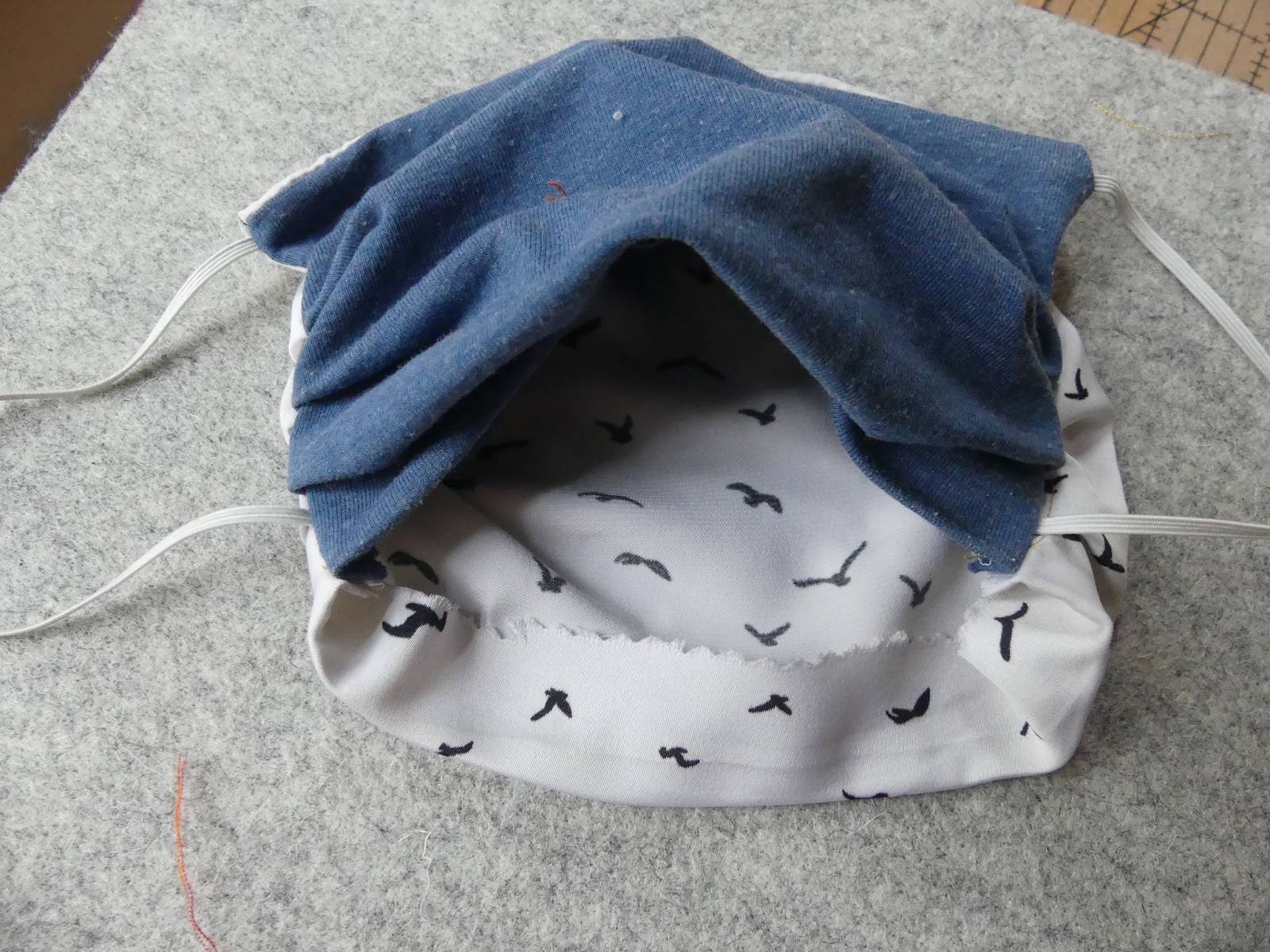 I also made this loose cotton t-shirt/blouse. The fabric is a little transparent, so I wanted to avoid heavy finished edges. I thought, let's try to finish this with pinking shears and see what happens. Well, I'm positively surprised! This is what my edges look like after several washes. The first picture is the facing on the inside, the second shows the side seams. Finishing with an overlock still gives better results in the long-term, but pinking shears offer a low cost and easy alternative.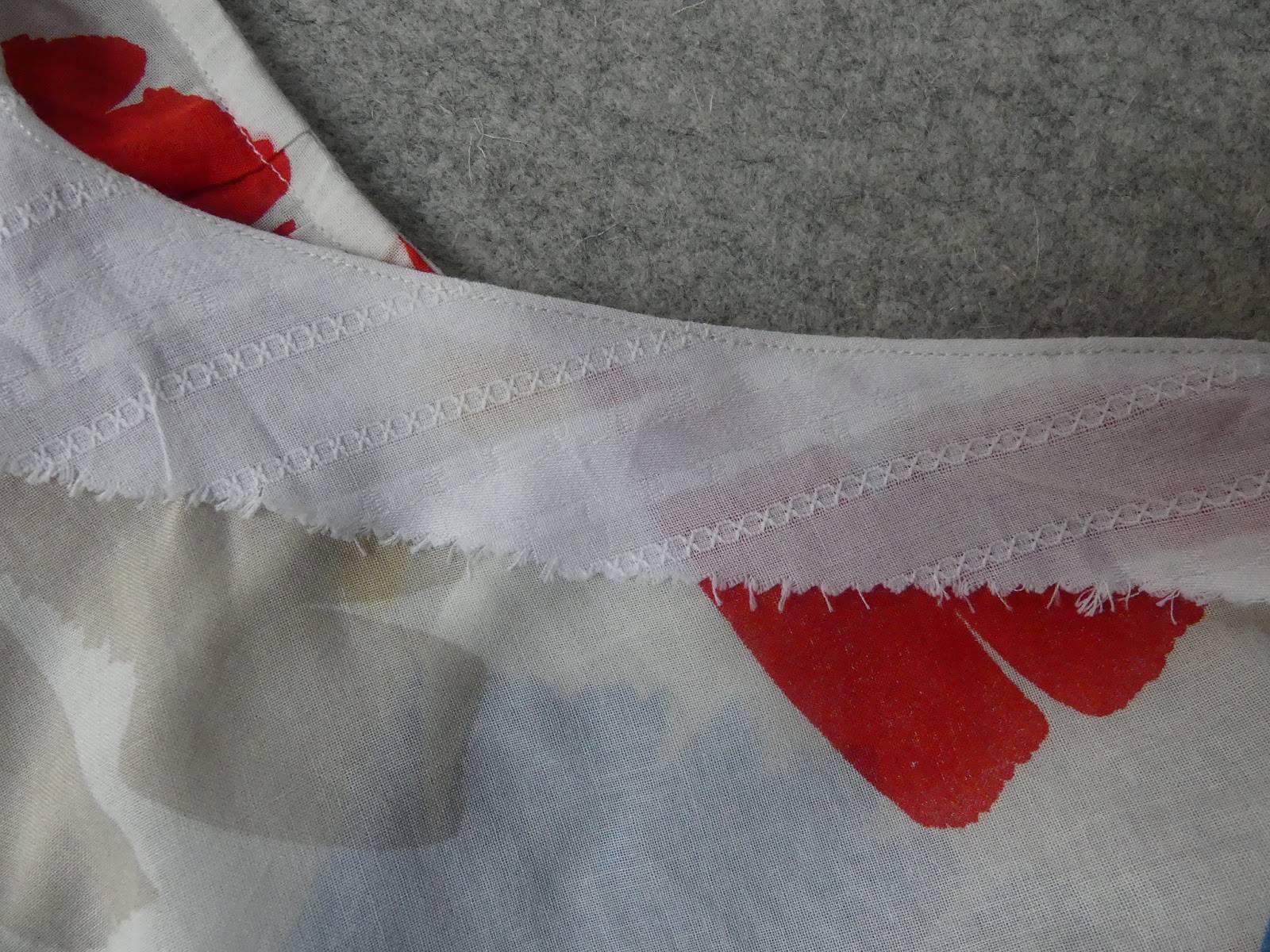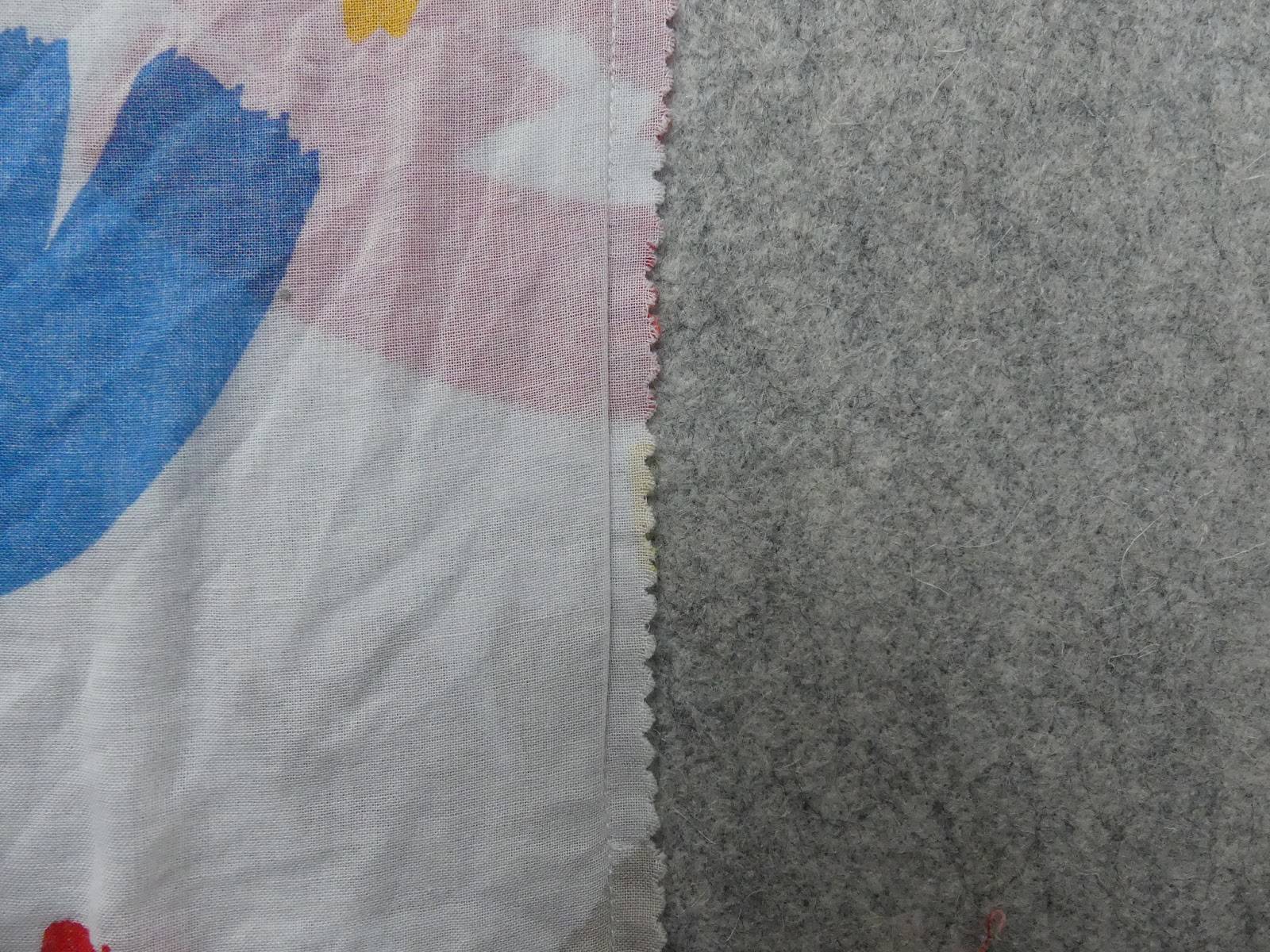 I'm also using pinking shears for little crafts around the house and I'm keeping 1 pair of scissors for paper crafts and one for fabric. Never use shears or scissors for both paper and fabric or your blades will be dull faster than you know it. In general, the pinking shears that work for fabrics are a little heavier than the ones you buy for paper crafting, so be prepared for a little workout for those hand muscles.
These are two diy beeswax wraps that I use for cheese and to seal little plates with leftovers in the fridge.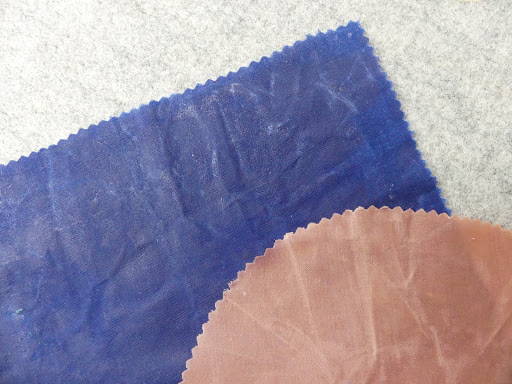 Interested in Pinking Shears?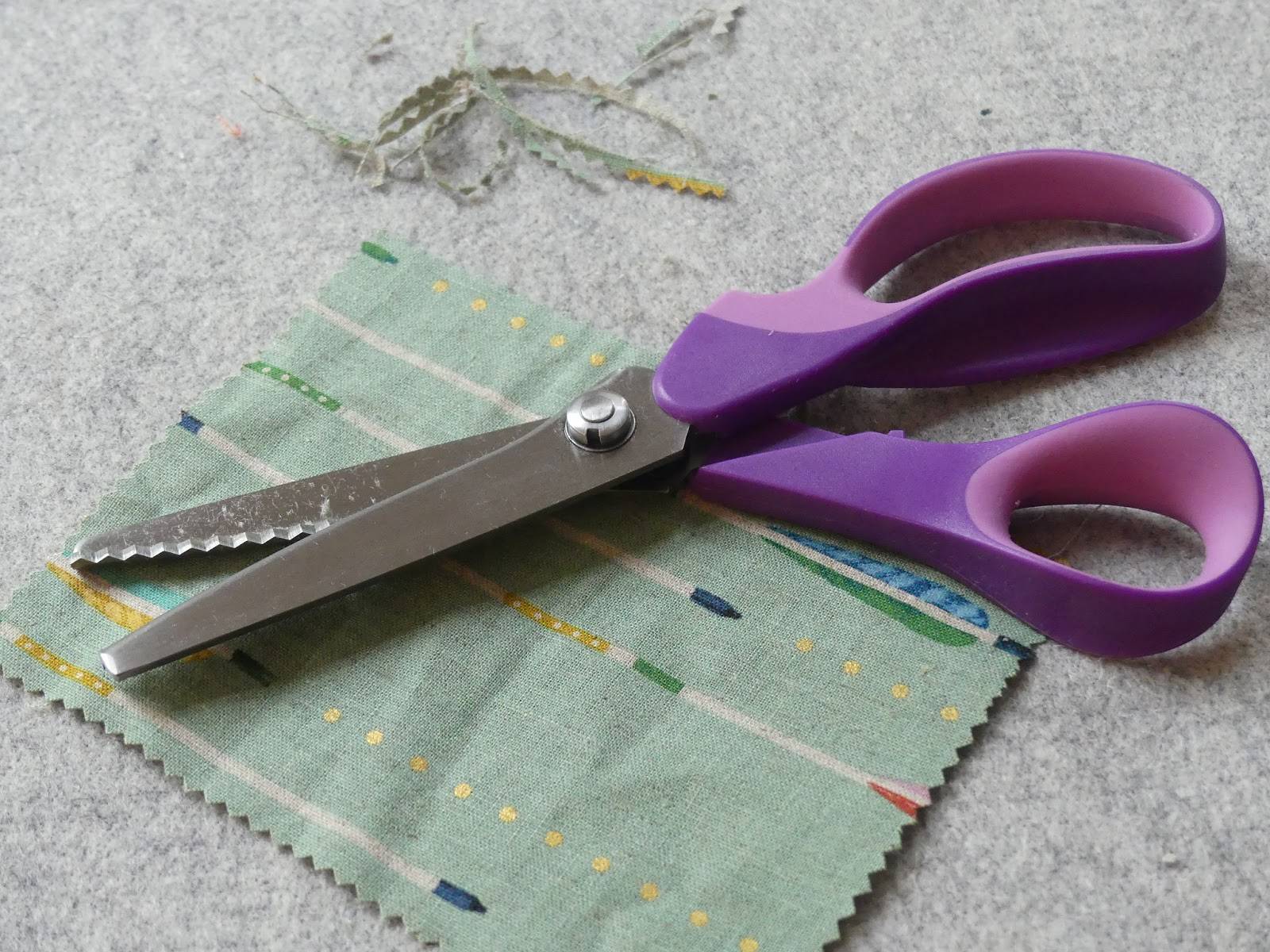 4. The lighted seam ripper
This product has been in our store since this spring, but it hasn't received the attention it deserves. With the days getting shorter and darker, some extra light might help you to get this little tedious job done…. seam rrrrripping or unpickckcking. A necessary evil when you sew.
Acceptance is the key but if you can see the stitches better, acceptance will be much easier to accomplish 🙂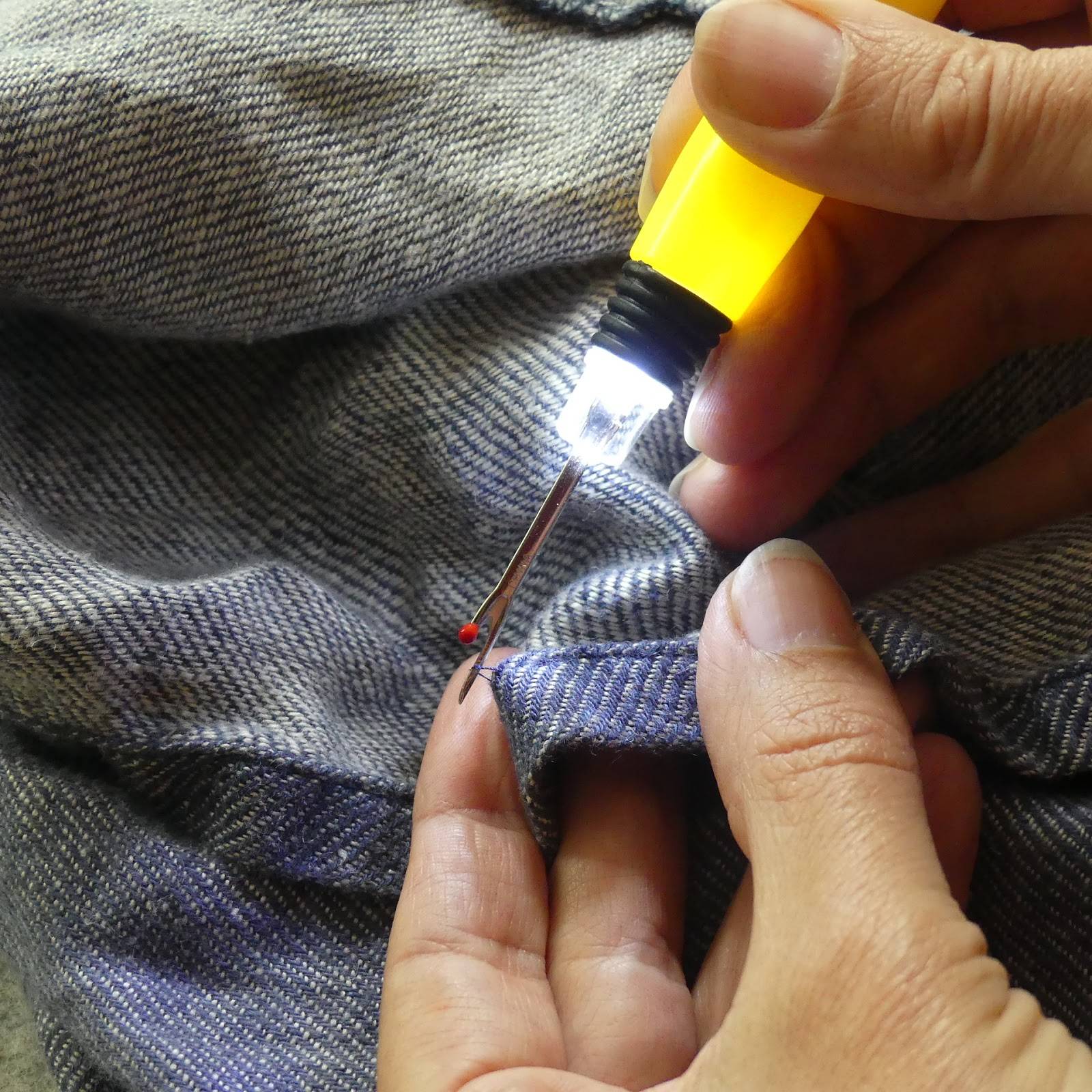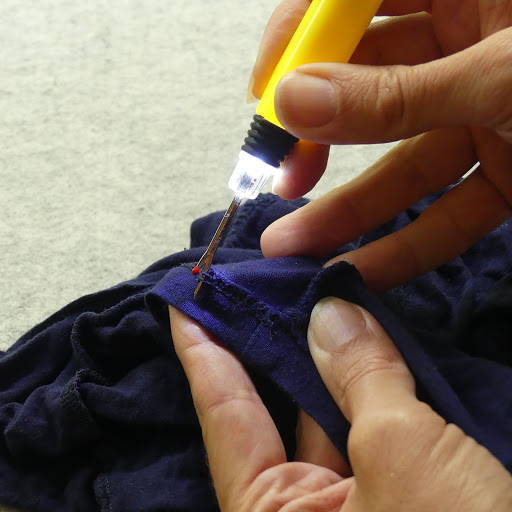 The lighted seam ripper has a little built-in led light. It's a flashlight-seam ripper, shining right at the stitches that you want to remove.
That's it for this week's news. Here at MadamSew we're gearing up for the holiday season. We will add more new products to our store right in time for your holiday shopping! If you're looking for an original gift for your sewist friends, or know someone who is a super-crafter, keep an eye on our emails and social media. I surely hope you discovered something new today!
And don't hesitate to send us your personal sewing product tips and tricks or any question that pops into your head.