Stitch unique Christmas Cards on paper with a Sewing Machine
Make your own unique Christmas cards this year using a sewing machine! Yes, you can stitch on paper! I stumbled upon some beautiful cards with sewn elements. You can do this too! I'll explain you how in this post.
Below are the different cards I made. I tried some different techniques and designs. The possibilities are endless! You probably have better ideas for DIY Christmas cards.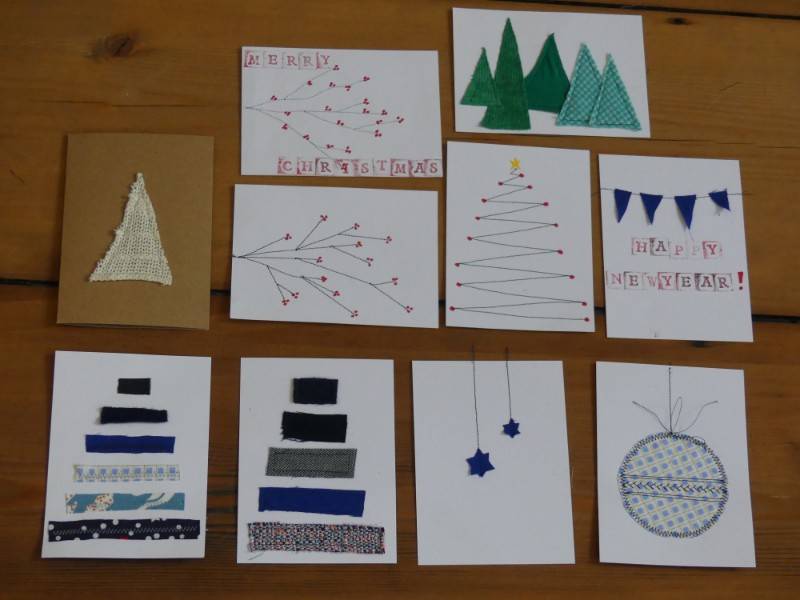 Have you ever tried to stitch on paper? I did it when I learned to sew so it is very beginner friendly. My 11 year old daughter can do it! You can just use a standard presser foot. And if you want more freedom, you can also use a darning foot.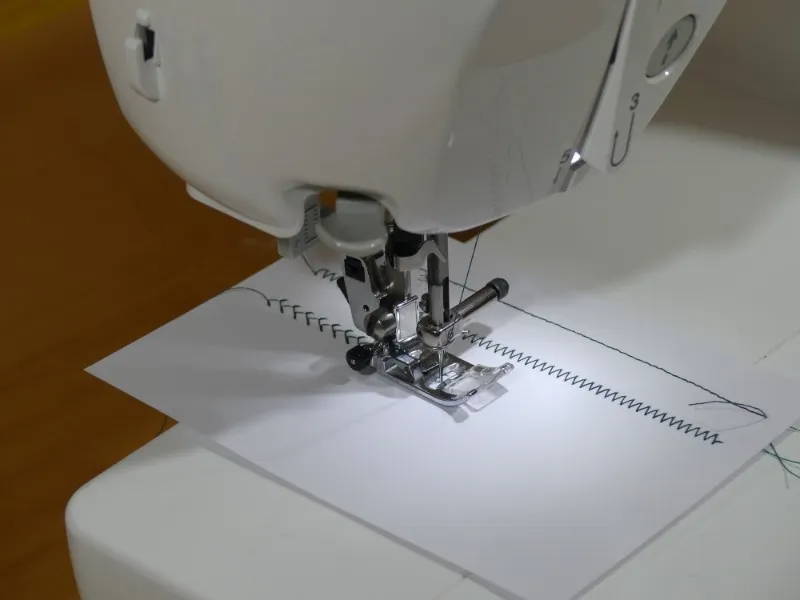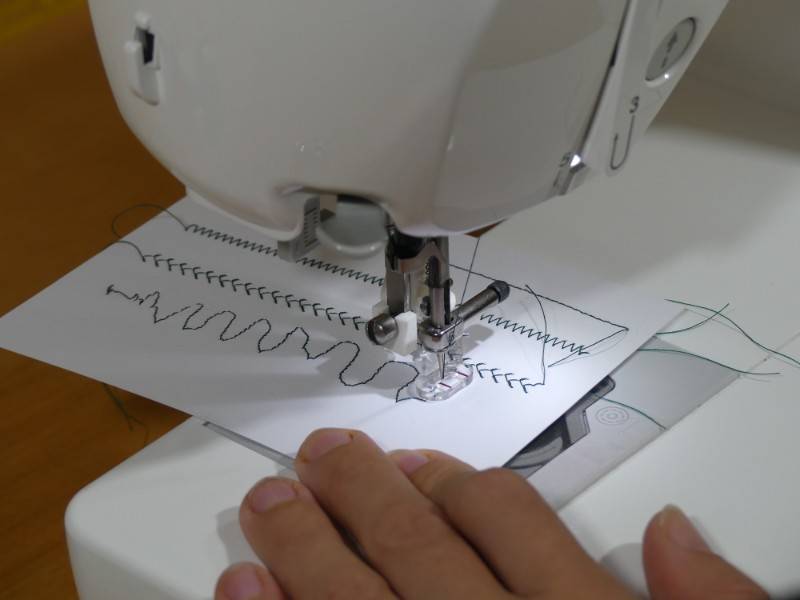 On the first day in my sewing course 8 years back, we had to stitch even rows on paper, as a first encounter with a sewing machine, so I knew this was possible, but I have never done anything with it. Some artists make incredible things doing this. Like Curtis Livingstone Holder for example. His Instagram (Oneimade) is full of great thread sketched drawings on paper (link at the end of this article).

Sewing straight lines is straightforward and easier than getting the rows straight on fabric. But with a darning foot, hellow!!!... that's another story! I have some hours of practice ahead before I will be able to write something or make a real drawing.. Because a tree is forgiving, the result of my free motion christmas tree, turned out ok, I think, except that my husband said my tree looks looks a hat.. :-)
To Sew Christmas Cards You Need
Paper: I bought a package of blank postcards, but you can use cardstock or just thick paper or cardboard and cut it the size you want.
Sewing machine & an old heavy duty needle (like the ones you use for sewing jeans, size 16)
Threads (spools & bobbins) in different colors
Assorted fabric scraps
A hand needle
A darning foot if you want to thread sketch
Cutting gear: fabric scissors, cutter, ruler, mat
A pencil or some erasable marker to draw your design (our heat erasable gel pens also work on paper! Really! If you use those, you also need a hot iron :-))
Some adhesive, glue to keep the little fabric pieces in place while you sew
Some general tips before you start
Don't use a brand new needle. Like with scissors, it will get dull faster. So take one that already has done some hours of stitching and if you use thick paper, take a heavy duty needle.
Practice a little on scrap cardstock, to get the thread tension right and the feeling of stitching on paper. Experiment with different stitches. Perfect stitching will have both the top and bottom threads evenly distributed and no loose or tight threads.
Adhesive: don't use too much and let it dry before you start. You don't want glue on your sewing machine.
My advice is to NOT try to stitch more than three layers of cardstock at once…it will more than likely bog down your machine and break your needle.
Don't backstitch but bring your top threads to the back and knot together with the bobbin thread
For the design, the world wide web is a great help. I found these on Pinterest: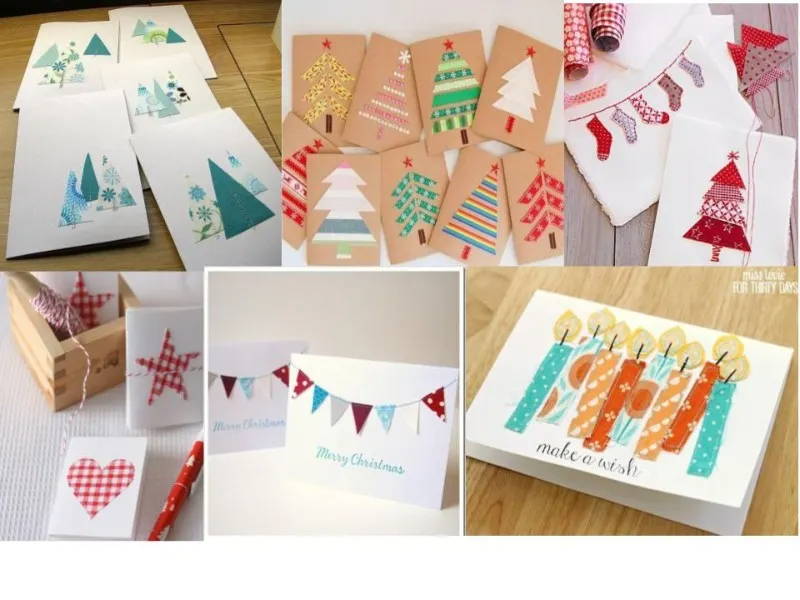 You can choose to just make a drawing with your threads, thread sketching maybe, or sew little pieces of fabric onto the cards. You can also use the same technique for gift tags
The Steps To Sew on Paper with a Sewing Machine

Draw or copy your pattern on your card and cut your fabric pieces.
Or go freestyle.. Improvise while you sew.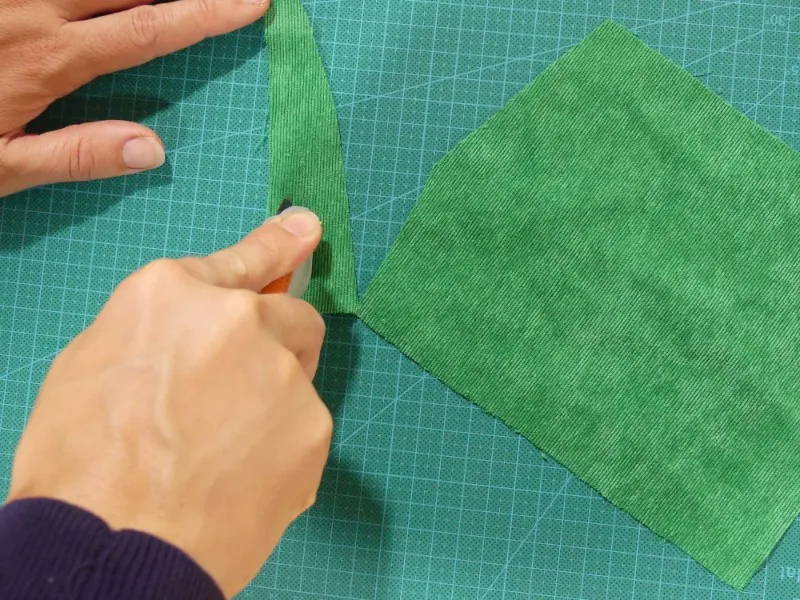 2. Prepare your sewing machine: Decide on the colors & change your spool & bobbin and change to a heavy duty needle.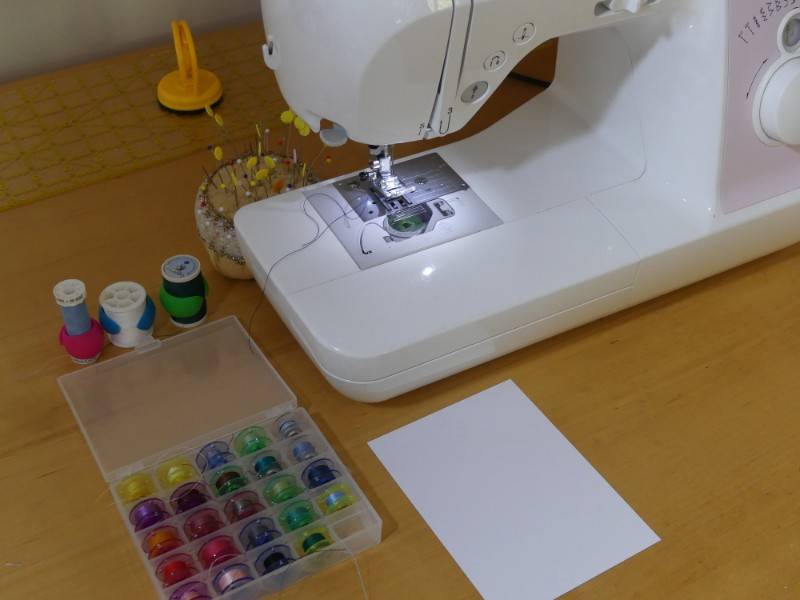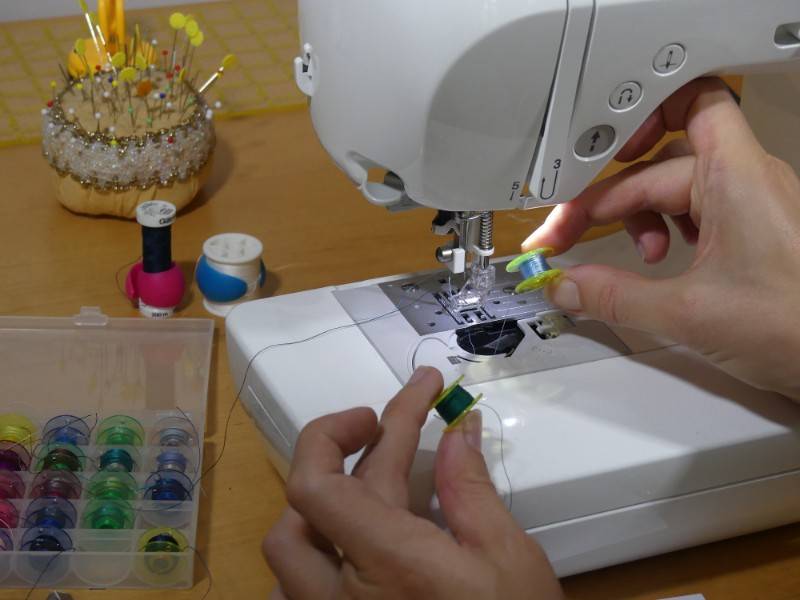 3. Assemble, stitch, sew, create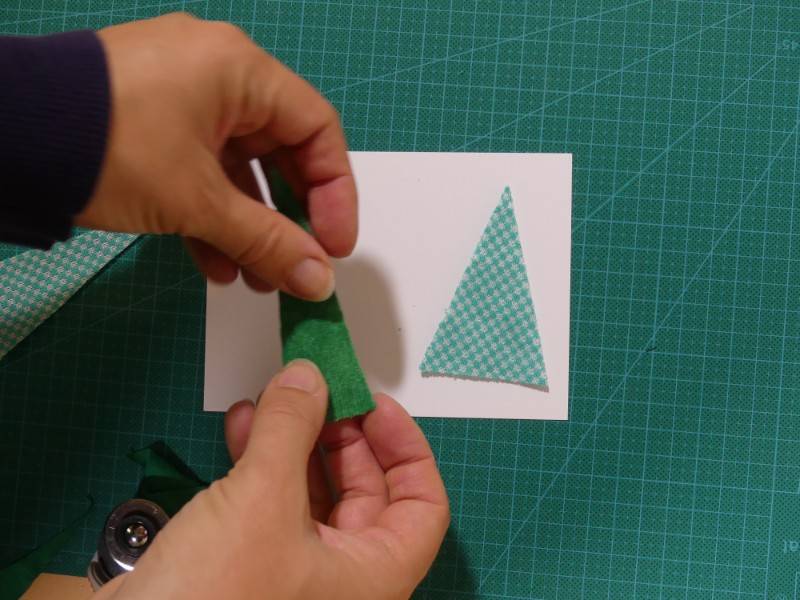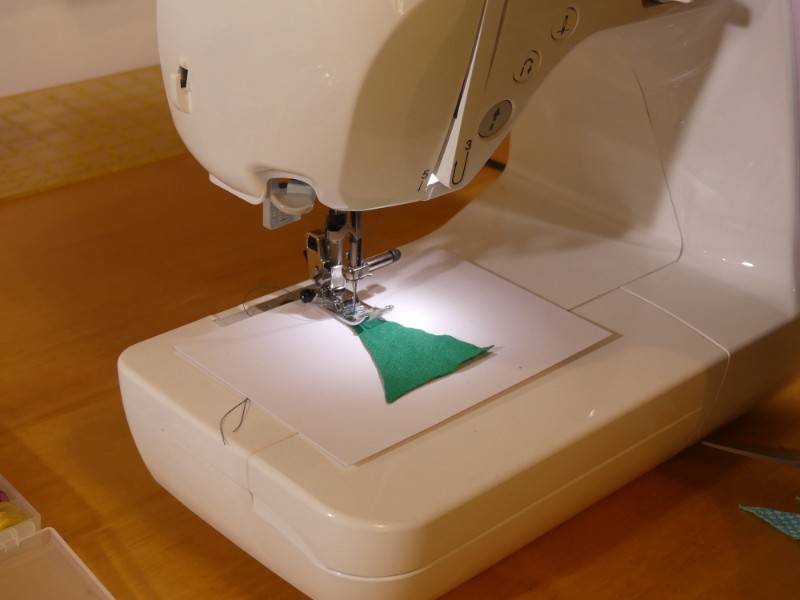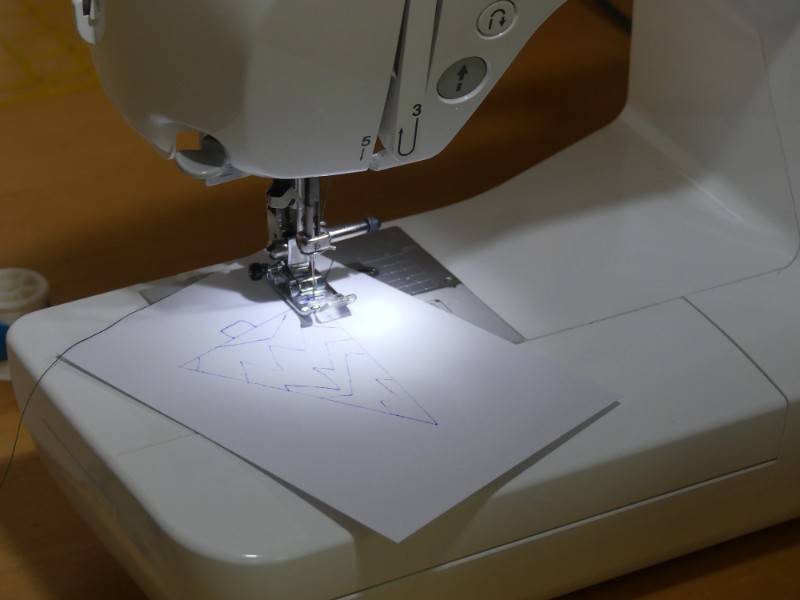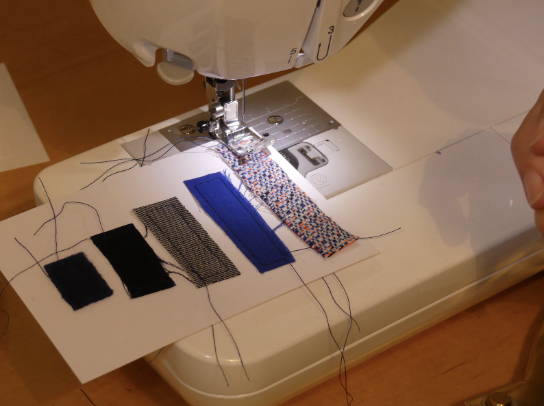 4. Iron or gum away any marks that show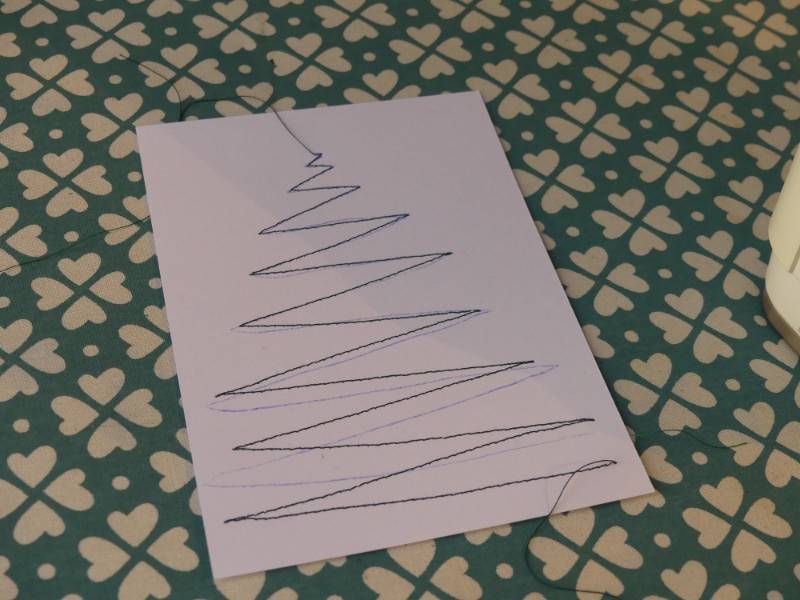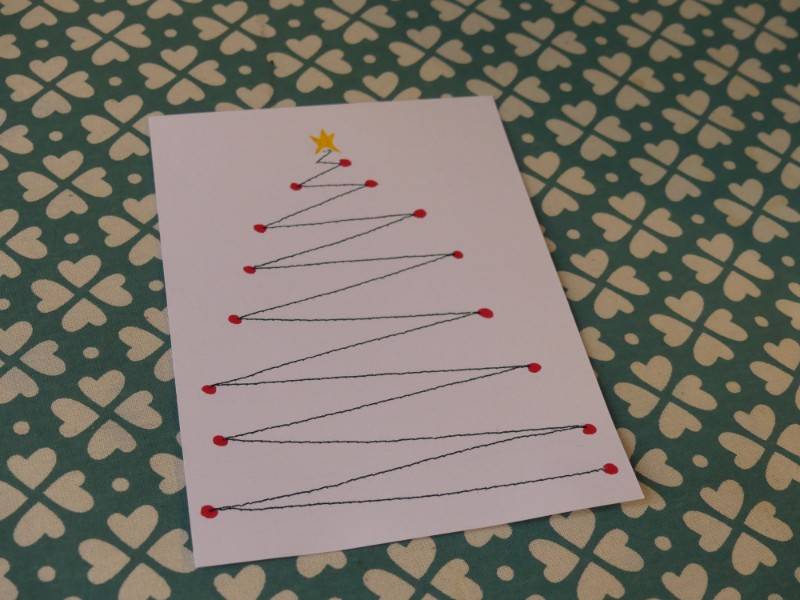 5. Bring your top threads to the back with a hand needle & tie knots to secure them.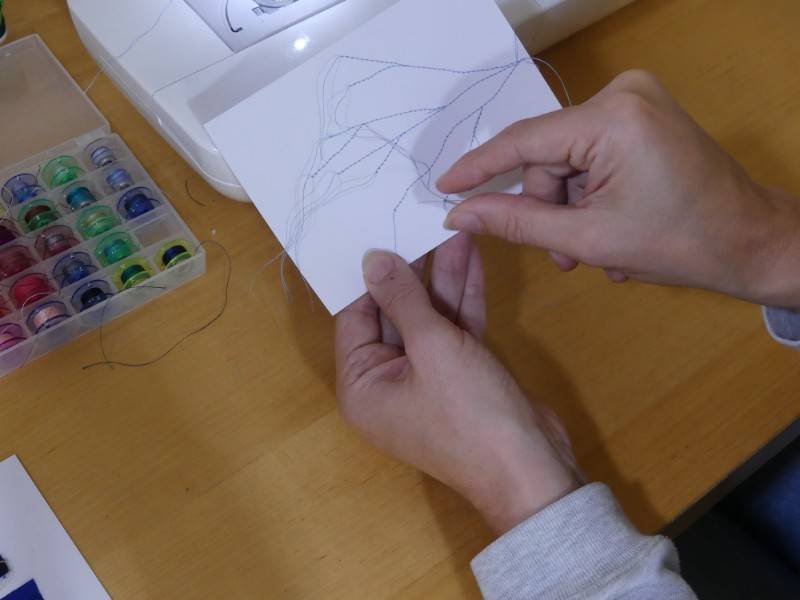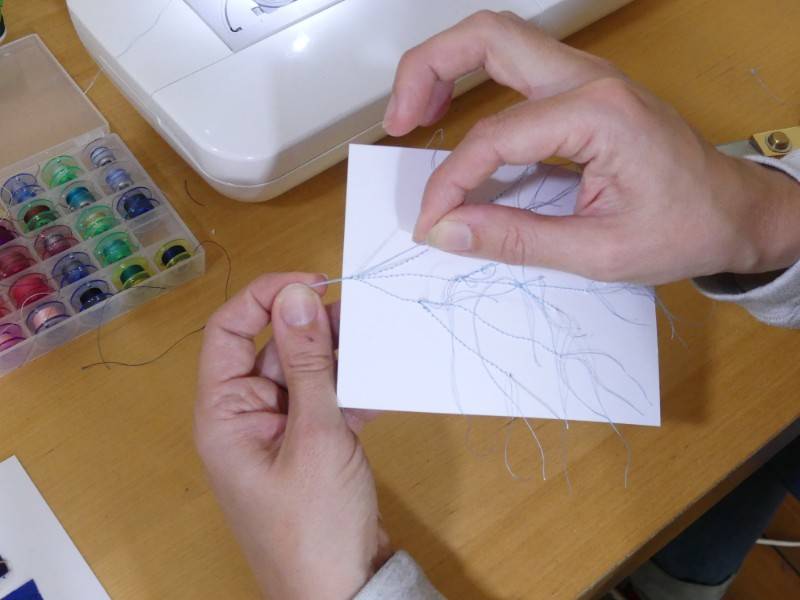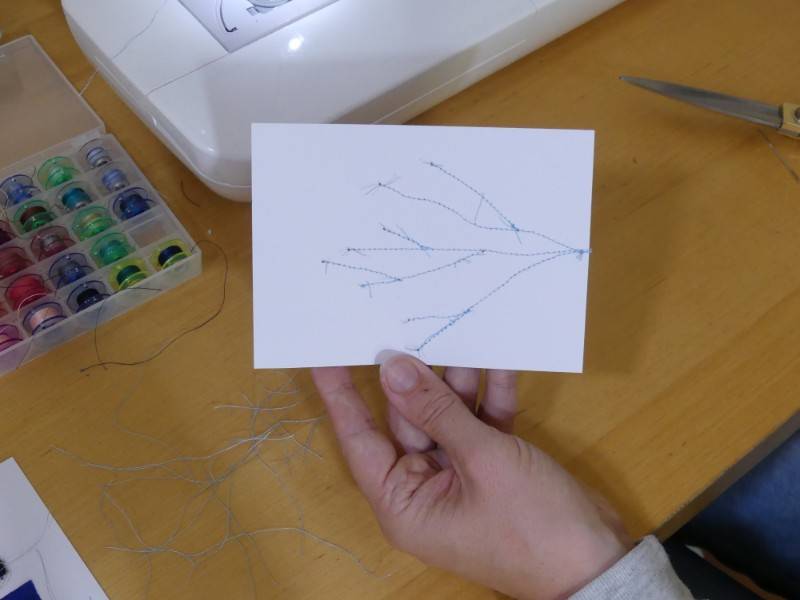 6. It depends on your design if you can leave the back visible. You can hide the back by glueing another paper on the back so you can write your wishes. You can also glue the card onto a half fold postcard.
7. Draw, paint, write, stamp on your card. My handwriting isn't so great so I used my daughters letter stamps and added some little details, like the berry's to the branches.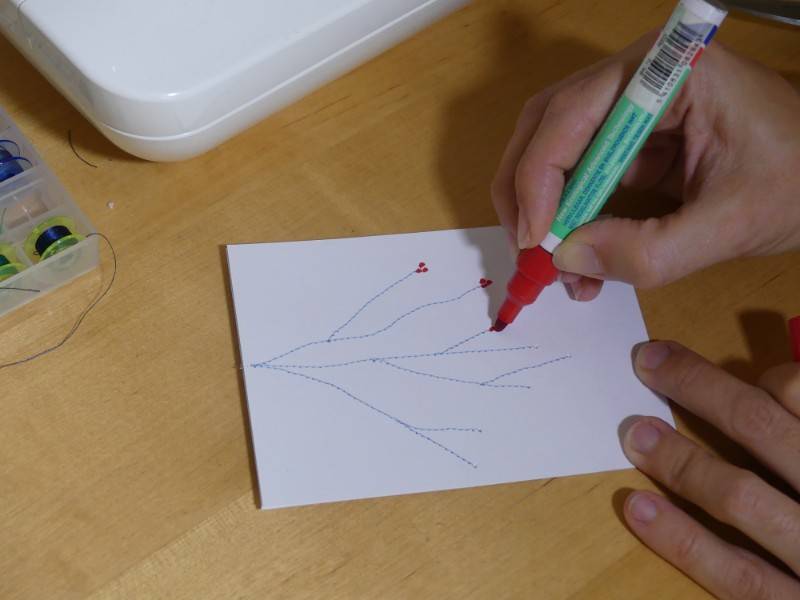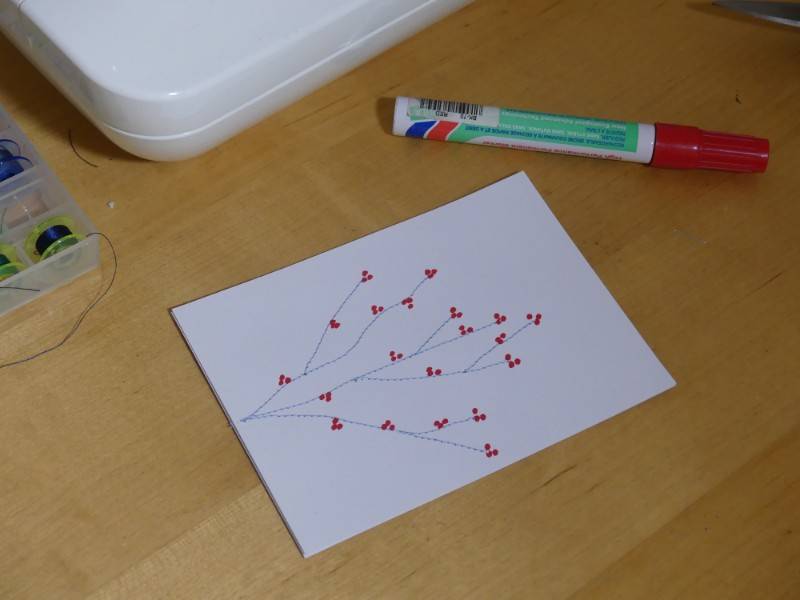 The Results Of Some Of My Attempts
Straight lines with a drawn design and without.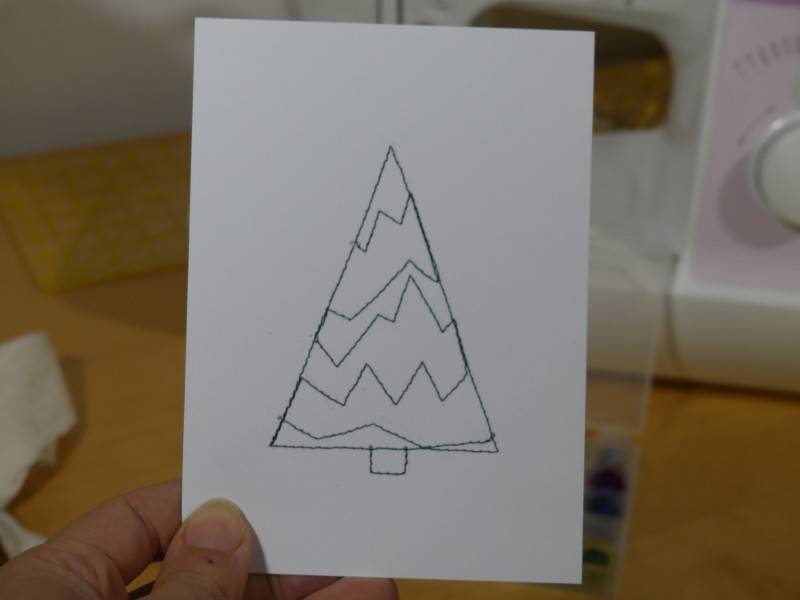 Freestyle without a pattern. For this design I used a darning foot. Drawing the outlines for this one is a good idea though. My husband said this is something between a hat and a tree.. ! Is a hat Christmas-like?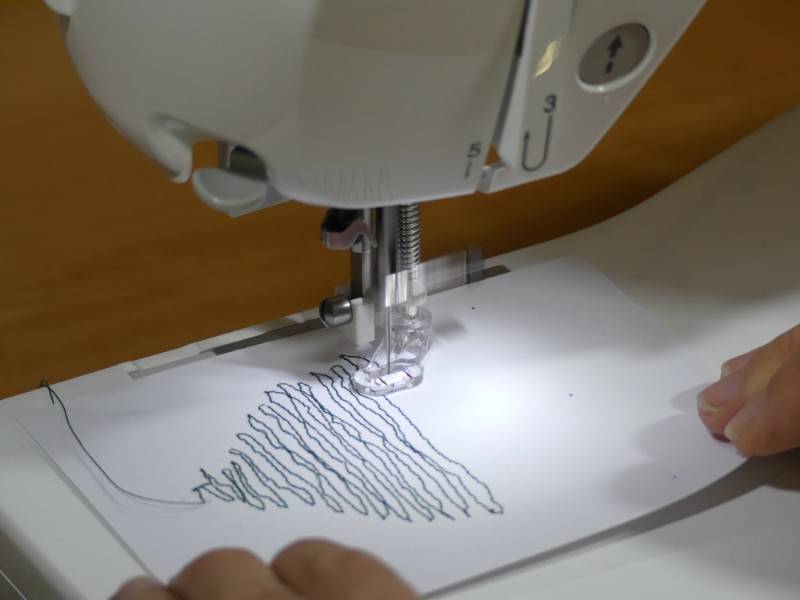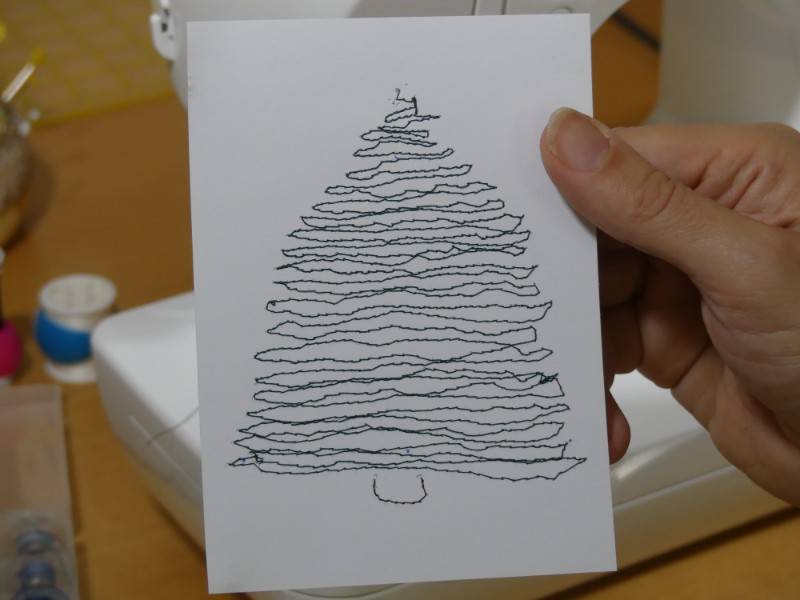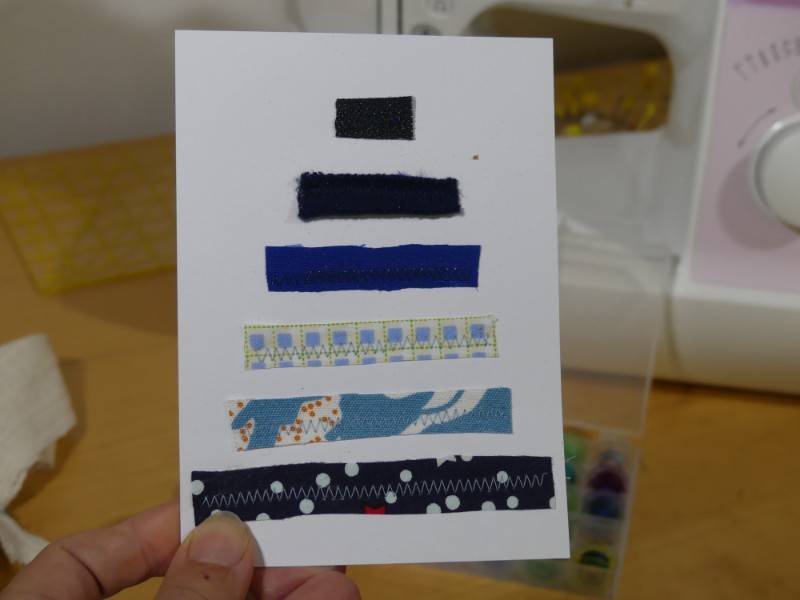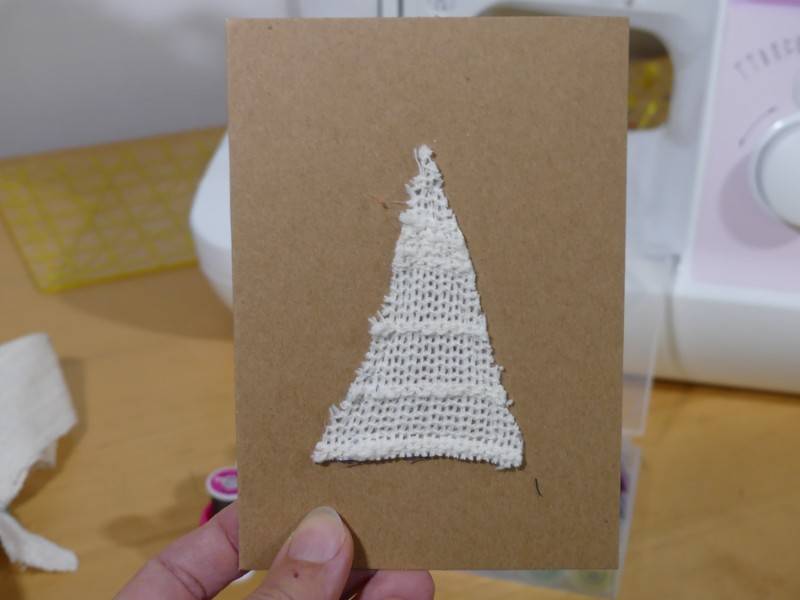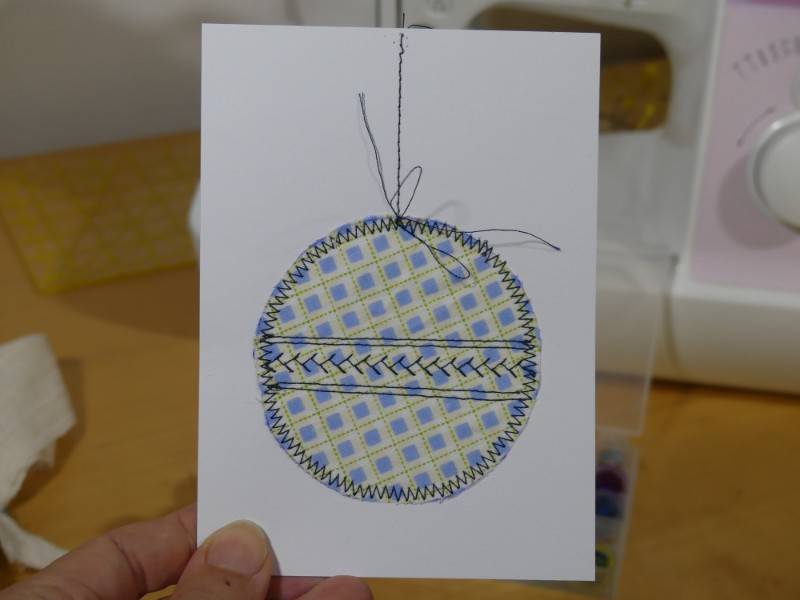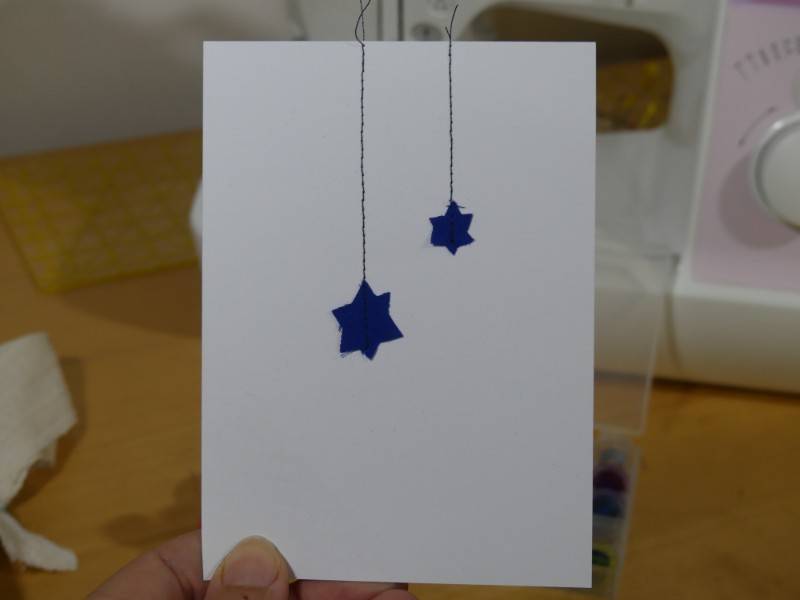 ---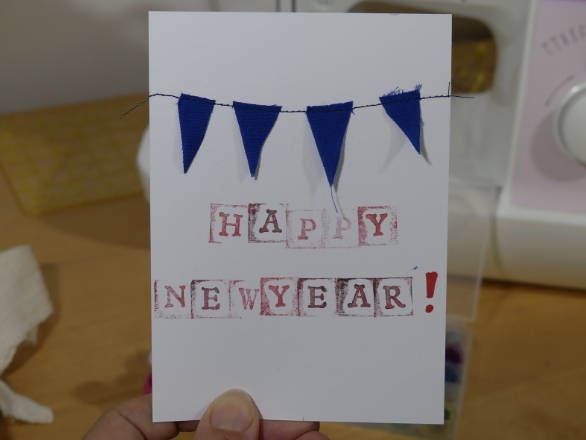 Sewing Christmas Cards is a fun craft project and you can even do it with kids. My son stitched a cat and a sun with a standard presser foot. His first half an hour behind a sewing machine! How great is it to get greetings on DIY Christmas cards?
If you have any questions, just send me an email, I'm happy to help you out!
An
Sewing aficionado and keen sewing blogger/vlogger.
An is Madam Sew's dedicated creative brain, writing and filming insightful, inspirational content for the sewing enthusiast.
https://madamsew.com/blogs/sewing-blog