So what's new in the sewing community? Here's a monthly round-up of some news of what's happening in the vibrant sewing community across the globe!
JAMMU: In order to equip women with necessary skills and equipment, a project of Tailoring course and distribution of Sewing Machine to women residing in far flung area of Asthanmarg and Budhan was planned under Sadhbhavna. The first phase of the project was conducted from 05 May to 12 May 2022 at Asthanmarg and second phase was conducted at Budhan from 24 May to 30 May 2022, benefiting total of 50 women. Aim of the project is to get local women into the national mainstream and provide employment opportunities to them. The project included tailoring course for seven days for 25 selected needy women at both the locations with the help of an instructor Mubashir and distribution of Sewing Machine at the culmination of the course. The project would assist village women in becoming self reliant and contribute financially towards progress of their family. The event would go a long way in winning hearts and minds of local populace and strengthening the bond between the Indian army and Awam.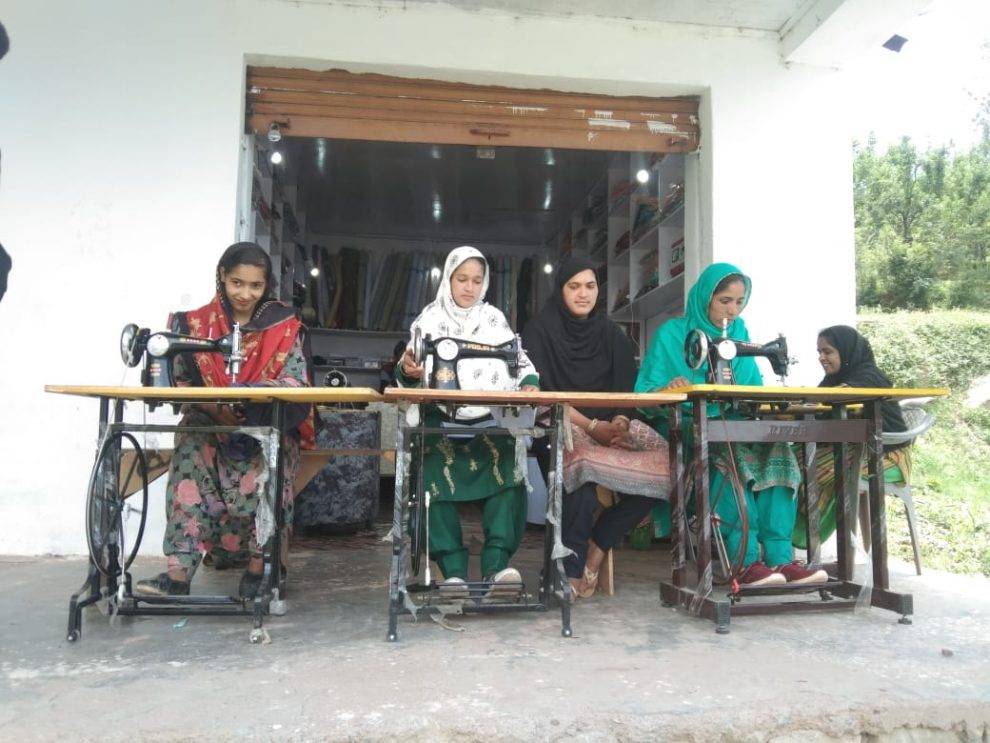 Kristina Wong is sewing change into the world.
The alumnus wrote and acted in "Kristina Wong, Sweatshop Overlord," the solo show for which she is the first Asian American woman to be named a finalist for the 2022 Pulitzer Prize for Drama. Inspired by Wong's own experiences, the premise of the play is centered on a real-life organization created by Wong named the Auntie Sewing Squad, which focuses on responding to the COVID-19 pandemic with sewing machines. Wong said the group concentrates their efforts on making masks for communities that have limited access to health care.
It "seams" that Philadelphia's sewing and quilting community is growing in Mt. Airy.
Located on the corner of Germantown and East Mount Pleasant Avenues, Cut and Sew PHL is a new shop dedicated to cultivating the neighborhood's creative community and teaching kids, teens and adults how to sew.
"I want to have a place for those people who are really interested in sewing and creating to come together and work alongside each other," said owner Melissa Clouser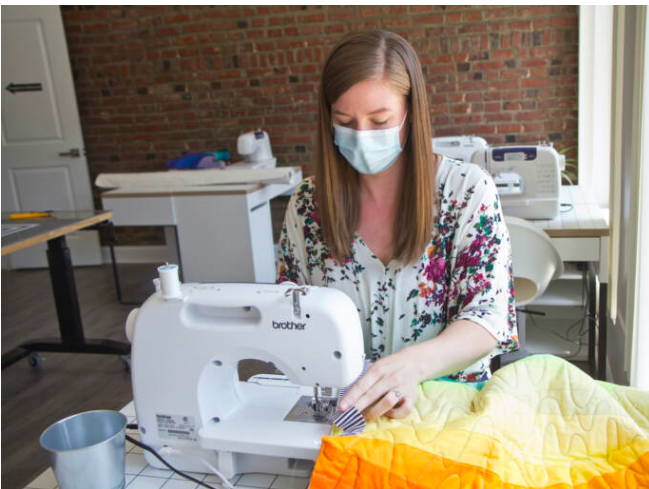 A Glasgow-based firm that says it the UK's only sewing tuition franchise is expanding into a new much larger studio and retail space, growing its workforce, as it celebrates a decade in business.
Sew Confident says the site spanning 360 square feet on Glasgow's Great Western Road is four times the size of its previous premises and will double the amount of classes on offer at the franchise headquarters, while creating several jobs including a shop manager as a retail offering is introduced.
Franchisor and founder Jenny Drew initially spent two years taking sewing machines to venues all over Glasgow before setting up as limited company in 2014 and moving into Sew Confident's first premises with just one employee.
KITCHENER — In the dusty basement of the Huck Glove factory on Victoria Street South, Paul Kalbfleisch found the pedal for a Singer sewing machine — the inspiration for a colourful art installation rising three floors above the main entrance of the redeveloped building.
He searched through the Huck Glove factory for some industrial artifacts after it was purchased for redevelopment several years ago.
"All we could find was that," he said pointing to the sewing machine pedal.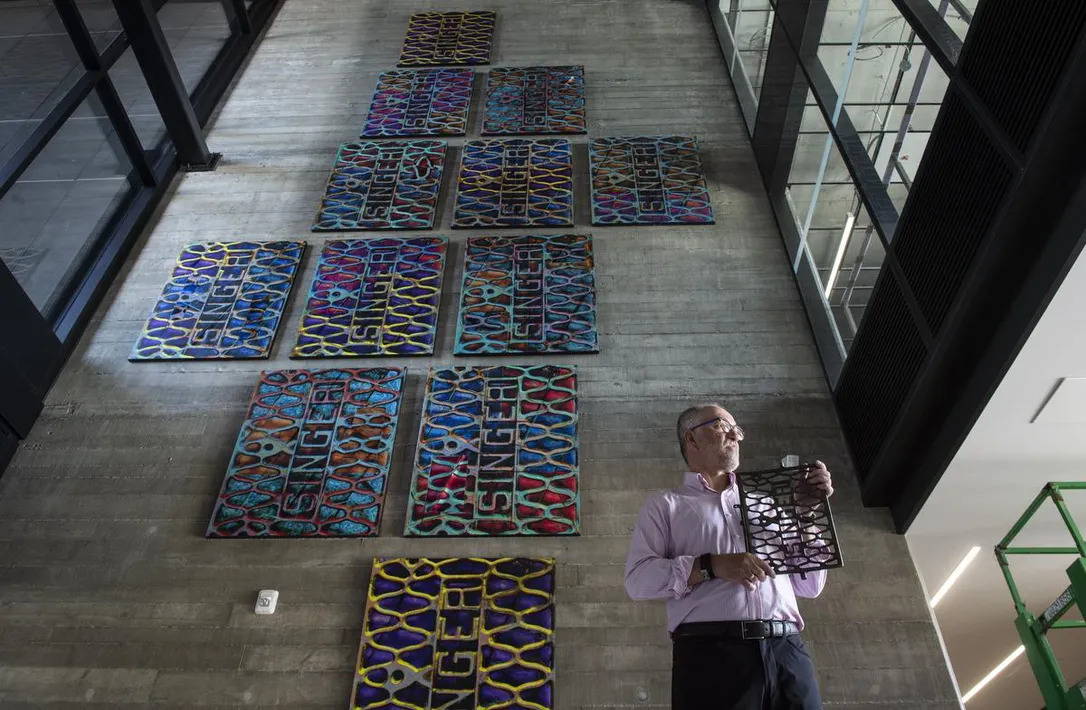 We hope you enjoyed this round up of what's new in the sewing community!
Do you have any other local stories/news that you came across that would be worthy of sharing with our sewing community? Share it with us on ritika@madamsew.com