Monthly Round Up December 2021
So what's new in the sewing community? Here's a monthly round-up of some news of what's happening in the vibrant sewing community across the globe!
SINGAPORE - When office manager Linda Kuan, 55, was growing up, she received new clothes only once a year during Chinese New Year.
Her father died when Ms Kuan, an only child, was in primary school. Her mum was a factory worker so money was tight.
In February this year (2021), Ms Kuan started attending sewing classes to fulfill a long-held wish. Recalling her childhood, she came up with a "wild idea" to tailor-make clothes for the poor elderly to help them celebrate Chinese New Year next year (2022).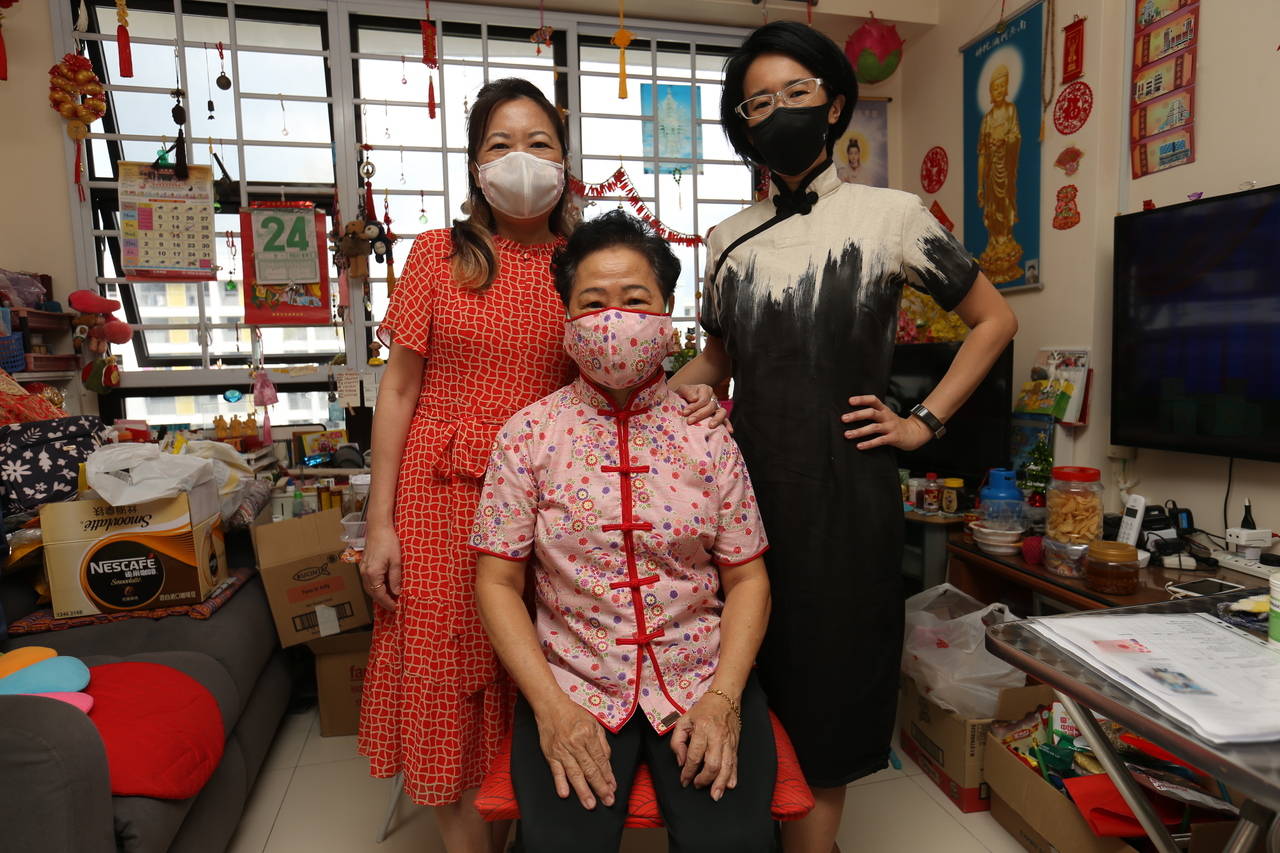 Well, this is a pleasant surprise: it seems that industrial designer [Eric Strebel] recently got a hold of an industrial sewing machine to tackle the softer side of prototyping. What doesn't surprise us is that he did some upgrades to make it more user-friendly.
So, what's the difference between a machine like this and what you might have around the house? Domestic sewing machines have a motor about the size of your fist, and it's inside the machine's body. Modern domestics can do light-duty work, but they can't handle making bags and upholstery or sewing a bunch of layers of any material together. Industrial machines have either clutch or servo motors that are easily five times the size of a domestic's motor, and are built into the table along with the machine.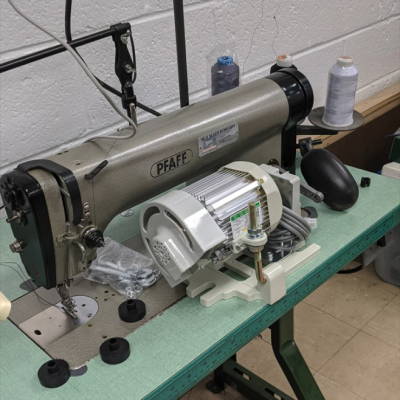 As far as folks can remember, the Sew N Sews have been a part of the fabric of Presbyterian Village North retirement community (PVN), dating back to when it was built in 1980.
Some of the ladies are quilters; some have no sewing experience whatsoever. Regardless, their lovingly handcrafted items have brought smiles to thousands of recipients of all ages, from infants to hospice patients, for more than four decades.
This holiday season and throughout the year, the dedicated group of 10 to 15 senior women can be found each Tuesday morning in a room at the community that looks and sounds like Santa's workshop.
Surrounded by colorful swatches of cloth, stuffing, ribbons and bows, the Sew N Sews produce a wide range of items designed to bring comfort and joy to the recipients.
Through the years, these items have included pillows, clothing protectors, walker covers and bags for assisted living residents. They've also made activity/stimulation blankets for memory care patients as well as keepsake items for hospice patients and their families and blankets for infants.
The Sew N Sews love all of their sewing projects, but the one closest to their hearts is the stuffed bears they make for PediPlace, a nonprofit pediatric health care practice for children from birth through 18 who are uninsured or receive Medicaid or CHIP (Children's Health Insurance Program) benefits.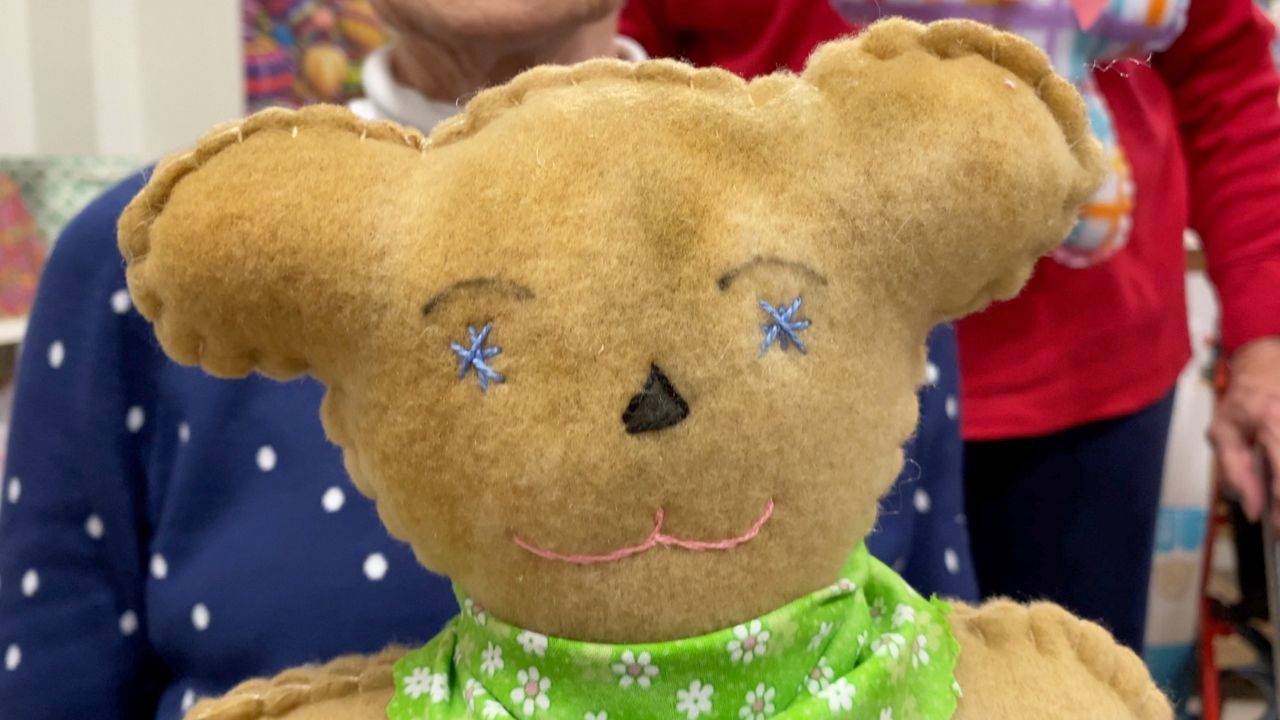 Kourtney Kucirek wants to do more than teach her students a skill. The family and consumer sciences teacher at Clear Fork High School also wants to teach them how to be generous.
In the past, the students in Kucirek's advanced sewing class have donated items to the local fire station and the humane society. This year, she asked her students for ideas.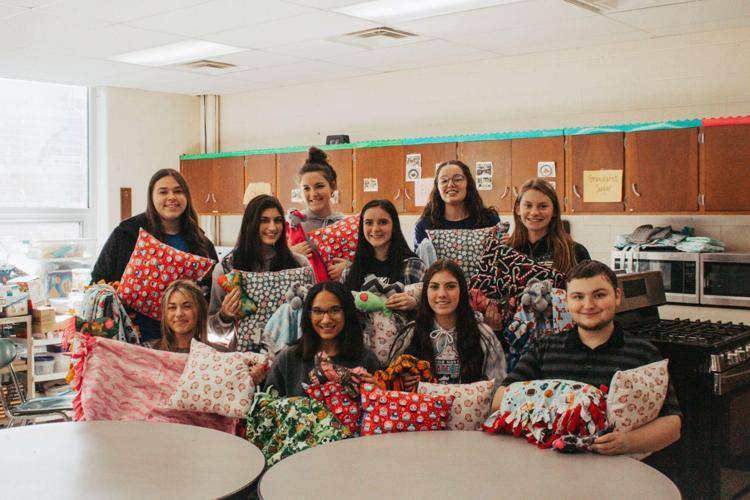 The 370 Afghan refugees who have settled in Connecticut over the last nine weeks have many needs, from arranging transportation to securing basic household items such as vacuum cleaners and microwave ovens. But for the women who came to the U.S. after the Taliban took over, one of the most urgent requests is for sewing machines and fabric so they can create the modest tunics they prefer to wear.
"Among other challenges they're facing, they can't find clothes they are comfortable wearing here," said Laura Kasowitz, who owns Hartford Stitch, a sewing school in West Hartford. "But they can sew them."
Kasowitz and a group of volunteers helping the refugees resettle in central Connecticut are collecting sewing machines, fabric, scissors, needles, thread and other sewing tools.
"I put out a request to my community and within two days I had six to eight sewing machines pledged,'' Kasowitz said. "The sewing community is really generous."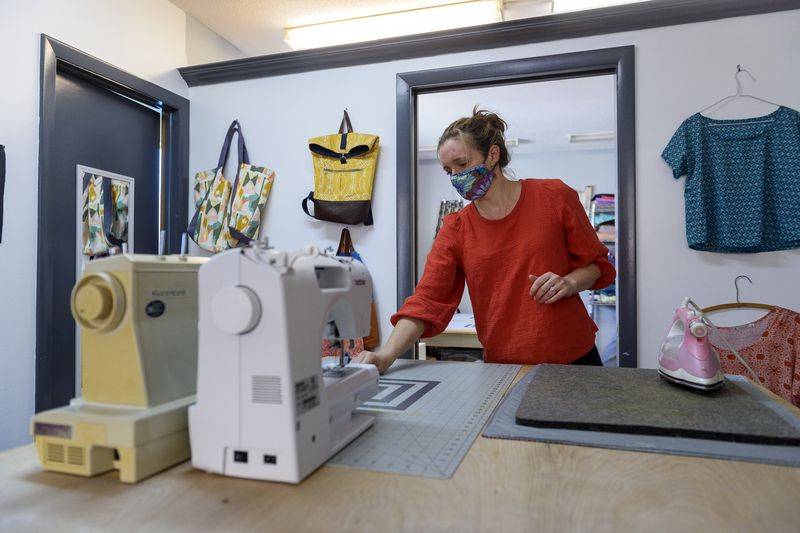 We hope you enjoyed this round up of what's new in the sewing community!
Do you have any other local stories/news that you came across that would be worthy of sharing with our sewing community? Share it with us on ritika@madamsew.com