Monthly Round Up April 2022
So what's new in the sewing community? Here's a monthly round-up of some news of what's happening in the vibrant sewing community across the globe!
IA local woman, age 97, is using her skills and love of sewing to help others while living at Commonwealth Senior Living in Oak Ridge.
The oldest of eight children, Lorene Fugate was born in Little Crab, Tennessee in Fentress County on July 16, 1924. She came to Oak Ridge in 1945 to work for Union Carbide and lived in Oak Ridge until she and her family moved to Oliver Springs in 1956, according to her daughter, Bonnie Herrell.
She began sewing in grade school, her daughter said in an email to the newspaper, and began making clothing and quilts for her siblings.
Since living at Commonwealth, she has sewed many little bags for Bancroft Bible Camp in Kingsport. She has made at least 50 hats for the local American Cancer Society and 40 pillowcase dresses for young girls in Belize.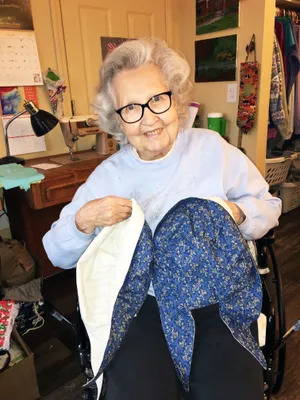 Amidst supply chain issues and the ongoing pandemic, sewing your own clothes is having a moment.
Before the pandemic, Kate Bauer didn't even know how to sew on a button. But when the Toronto-based PhD student and content creator, who goes by the handle @readwritethrift, managed to score a free sewing machine in October 2020 from a neighbor in her condo building, she challenged herself to learn.
Bauer, whose style skews cheerful and maximalist, set out to sew a "big baby ruffle collar" from vintage ditsy floral fabric she had acquired from Etsy. She downloaded a PDF manual of her sewing machine to figure out how to thread the needle and cobbled together enough instructions from YouTube tutorials and sewing blogs, to shakily transform the textile into a real, wearable accessory. When she finished the project, Bauer felt a bit like a wizard, with the miraculous ability to conjure objects out of thin air. "Honestly, it felt surreal," she says.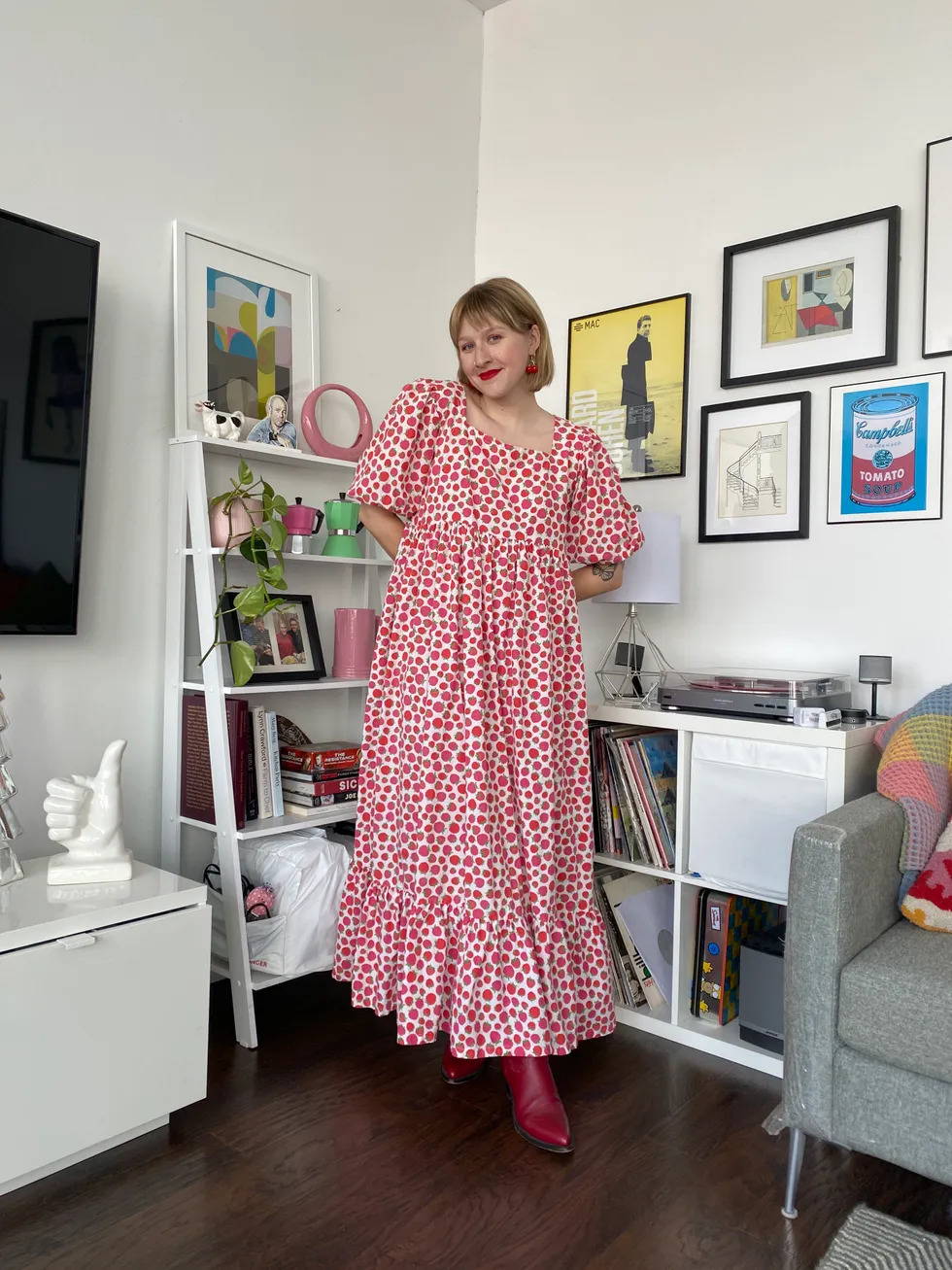 Kacie Long remembers watching her grandmother sew for a living and for her family members. But it took her decades to pursue sewing and learn how much it could help her deal with life's struggles
Long, 41, began honing her skills in 2016 at a sewing center and later started offering one-on-one classes in her home. Four years later, she began teaching group classes to help people learn new skills that would help them destress.
Her love for sewing and building a community for people of color who face daily affiliations led her to creating Sew Hope Community Sewing Room.
Sew Hope offers sewing, quilting and craft classes for children and adults.
The 2,600-square-foot building at 630 N. Highway 67 is equipped with five sewing machines, sergers, sewing supplies, embroidery machines and craft tables.
"Sewing is a door that can open to so many different possibilities, and I think representation is important," Long said.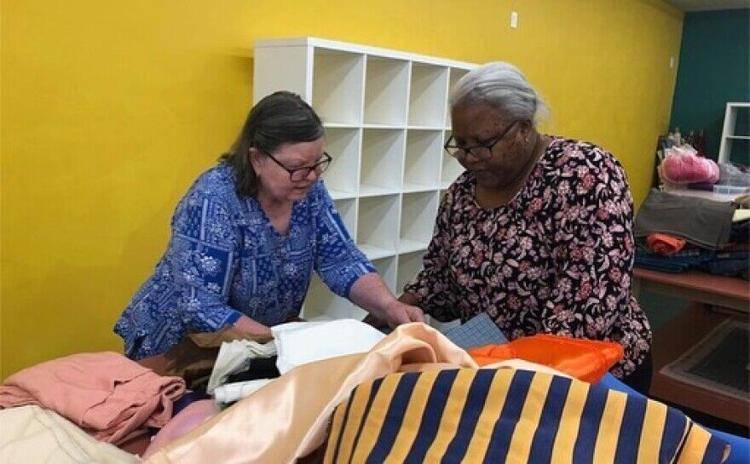 QUINCY — It was a good day to get together and work on a sewing project.
The Quincy Valley Historical Society and Museum opened the Heritage Barn April 4 and invited people to bring their sewing machines and sewing projects - or work on a couple of projects provided by museum volunteers. Director of operations Harriet Weber said the idea was to do something fun and get out and about at the same time.
"An old-fashioned time to get together and sew together," Weber said.
The museum staff had some projects to finish, Weber said, altering aprons and preparing kits for museum projects later this year. But Community Sew Day was about more than that.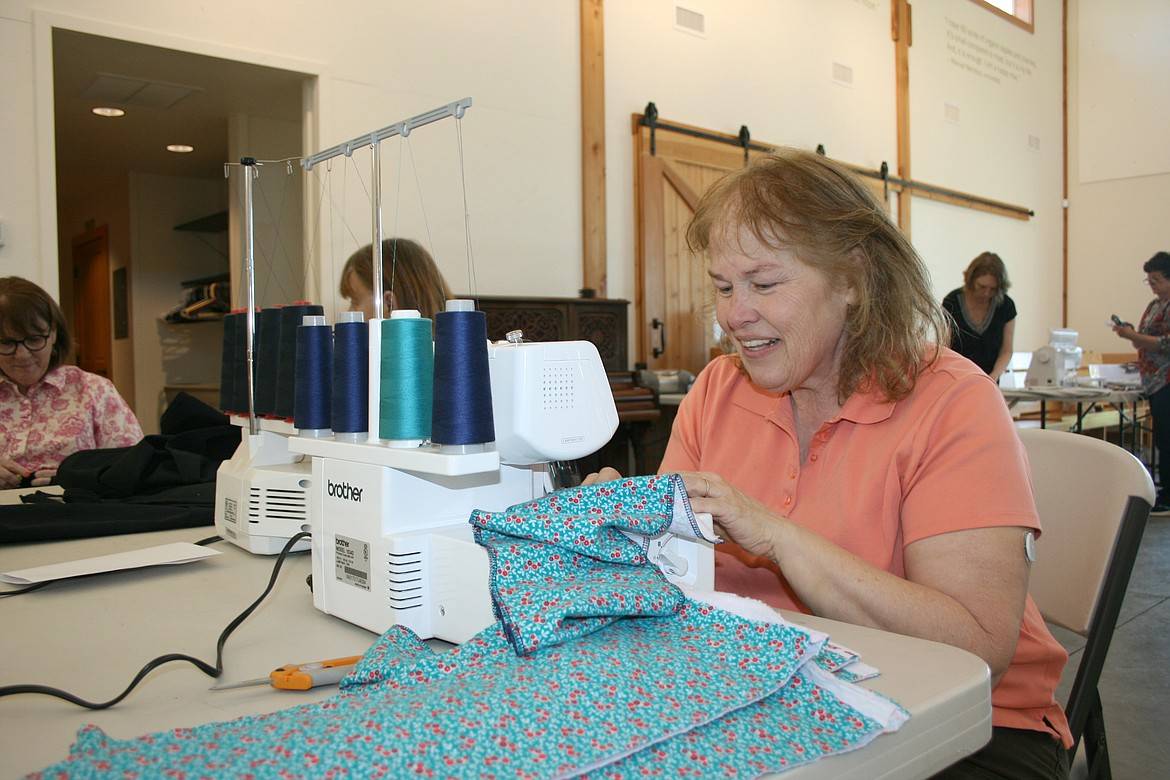 Calling all crafters: A 24-hour sewathon called The Big Sew Off is happening this spring to raise money for mental health charity Mind, and everyone can get involved.
The event will kick off on 12 May to coincide with Mental Health Awareness Week, and will feature Sew Over It, one of the UK's leading sewing communities, sewing for 24-hours non-stop. We love a challenge!
Regular Prima magazine contributor Lisa Comfort, the founder of Sew Over It, and her team will be taking part from a sewing hub in London donated by Workspace.
"The last couple of years have been really tough on everyone's mental health, and sewing has been a big help in getting through the pandemic," says Lisa. "We are excited to put our sewing skills to good use for a great cause and we hope you'll join us in The Big Sew Off in May!"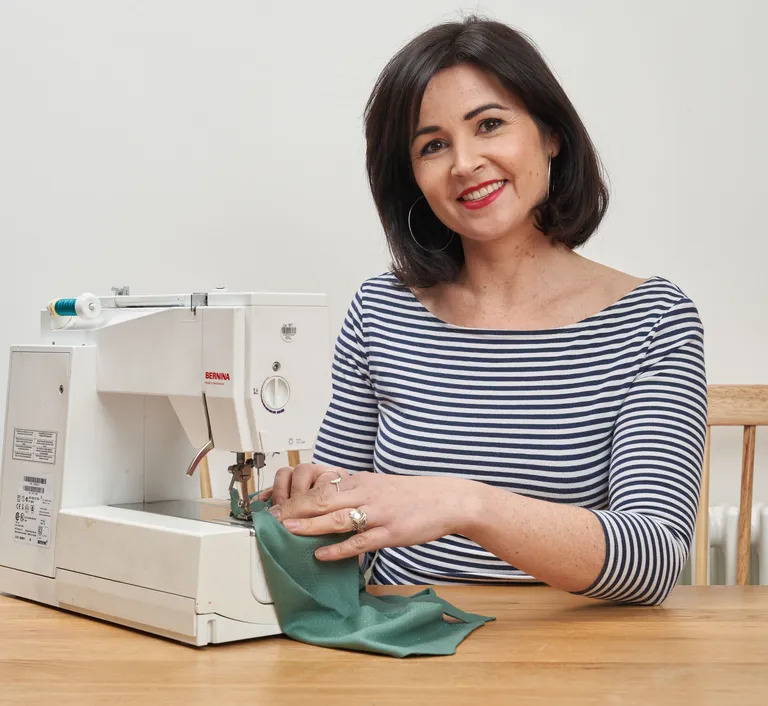 We hope you enjoyed this round up of what's new in the sewing community!
Do you have any other local stories/news that you came across that would be worthy of sharing with our sewing community? Share it with us on ritika@madamsew.com