The Zipper Series: How to install a centered zipper?

As promised, here's a zipper tutorial for sewers who don't know how to sew a centered zipper and are a bit scared of it. In this blog, I am going to reveal/share an easy technique to install a centered zipper in a pillow case panel.
Initially, learning how to sew in a zipper can be quite challenging for beginners. However, by following the detailed instructions provided below, you can quickly and easily master the skill.
If you follow my steps, you just need to sew another panel onto the zipper panel and a lovely pillow case is all yours to enjoy!
What is a Centered Zipper?

A centered zipper is a hidden zipper, and I'm using an all-purpose closed end zipper for this project. While this is a hidden zipper, it isn't a concealed zipper, for which you need to use an invisible zipper. Moreover, the zipper is centered along a seam and is not exposed, and there is an equal seam distance from either side.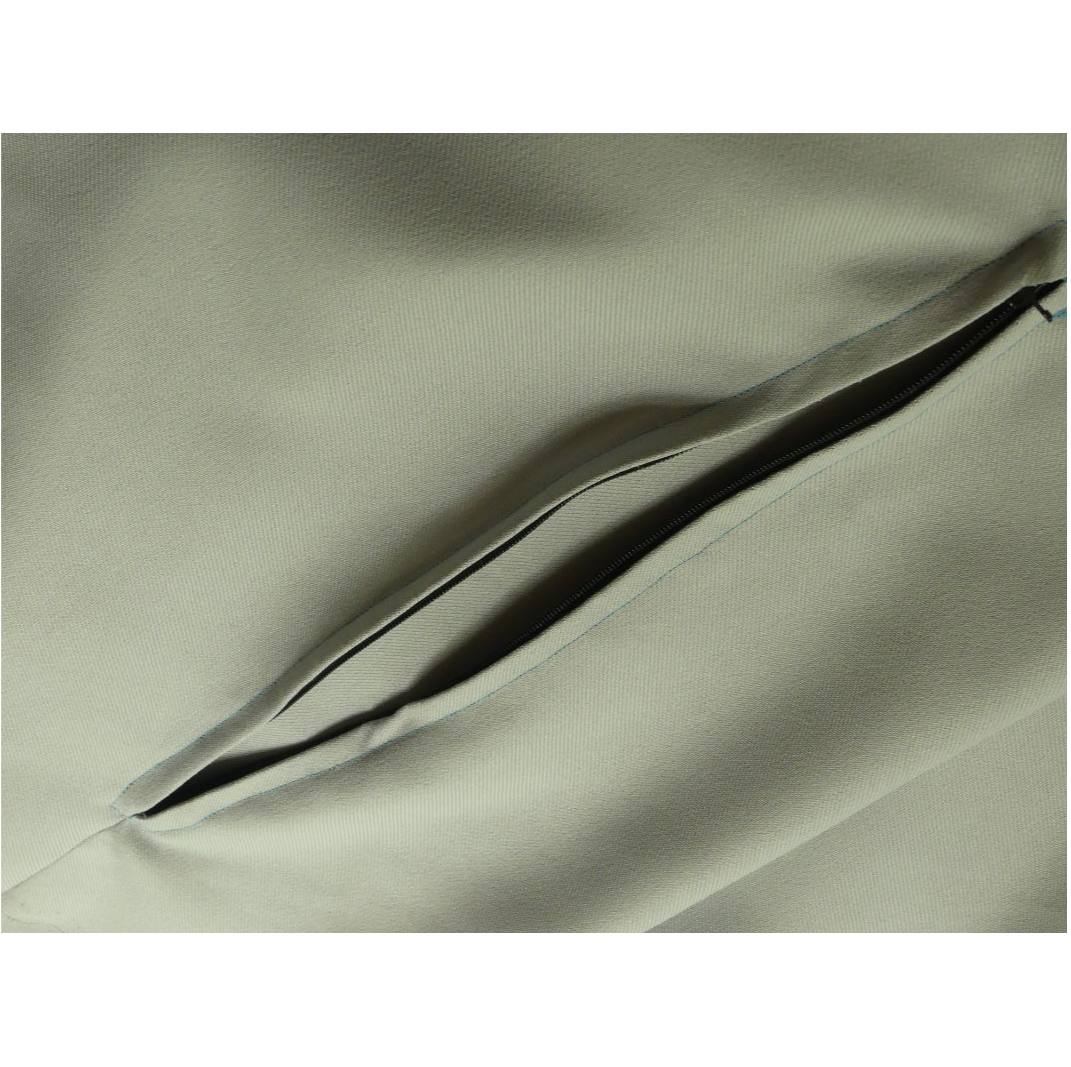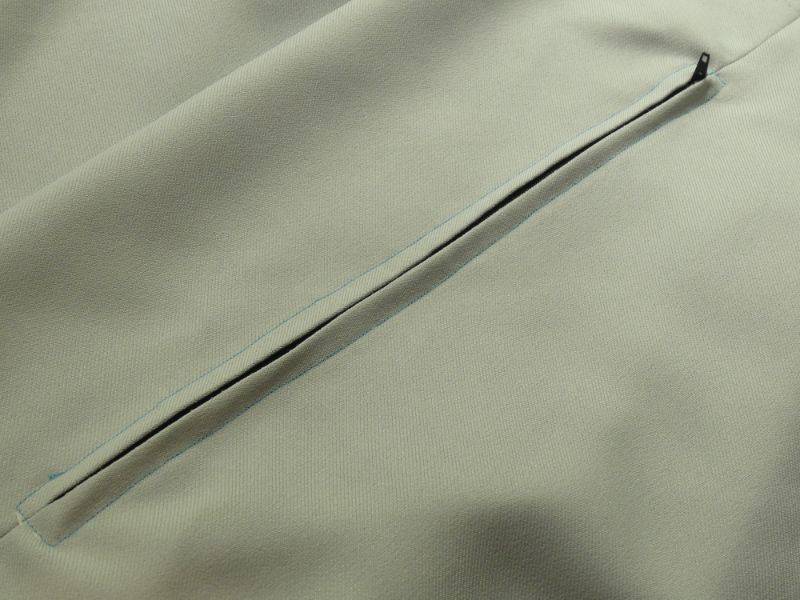 A centered zipper is also used in garment sewing, for the back of a skirt (with an all-purpose zipper) or in the front of jackets (with a separating zipper). In case, you don't know much about the types of zippers, you may read out our detailed zipper's blog. If you are using a pattern, you will get info on what zipper to purchase.
However, if you are not sure, measure the opening and remember that zipper sizes refer to the length of the teeth in the zipper, not the length of the tape the teeth are attached to.
Tools & Supplies Required for Sewing Zippers

How to Sew a Centered Zipper? - A Step-by-Step Guide/ 6 Easy Steps

Step 1: Take the Measurements

For a pillowcase you will need 3 pieces of fabric:
1 pillow front and

2 back pieces.
When you are cutting your pillow back:,
You'll take the measurement of the pillow front (16" x 16" for instance) with the help of a measuring tape,

Divide the height into two (from top to bottom. I usually like my zipper to run horizontally in the middle),

After that add a half inch for seam allowance (so, two pillow back pieces would be cut at 16" width x 8.5" height).
Then, ideally you'll need a zipper that is about 3 inches shorter than the width of the panels.
Moreover, to avoid frustration because your fabric twists when topstitching the zipper, just fuse some light-weight fusible interfacing to the seam and zipper area before you begin. The fusible interfacing will stabilize the fabric, preventing it from stretching or warping as you sew.
Step 2: Sew the Two Pieces Together

Place the right sides together, and at what will be your zipper seam, draw/mark a 1.5" mark (shown below on the right and left edge).
My pillow is a big long one for my garden chair, and the zipper is one that I had in my stash. The width of my pillow is 20 inches, and the zipper is 13.5", so I measured 3.25" at each side.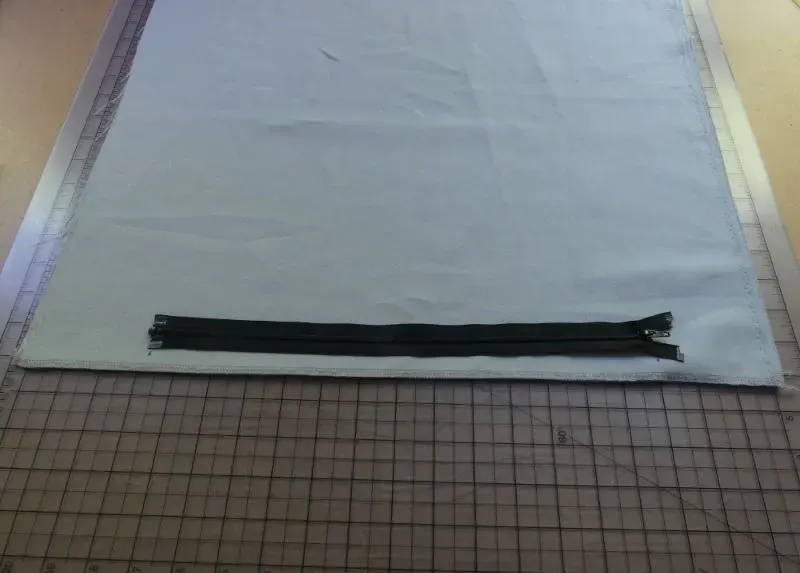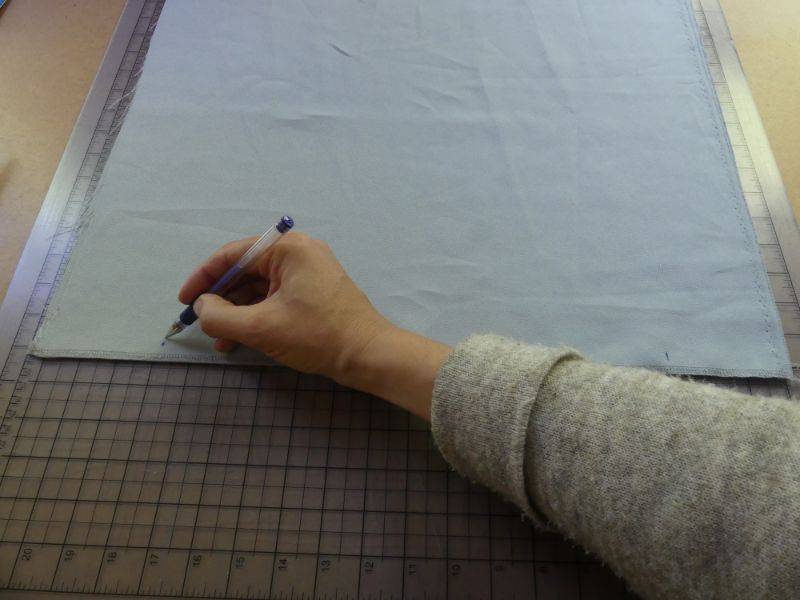 Pin the 2 parts together, right sides facing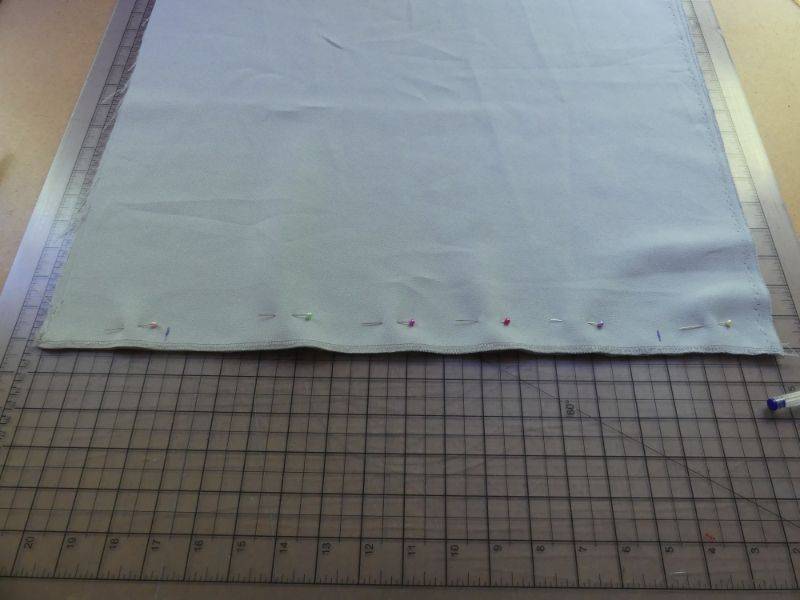 Then, stitch (2.5 stitch length and 1/2" seam allowance) to the ends you've marked, and backstitch at the marks.
Between the marks set your machine to a very large straight stitch – a basting stitch: 1/2" seam allowance and at least 5 stitch length.
It is due to th the ends need to be stitched well, the zipper will not lie there. The zipper will lie between the 2 marks. So, we basted that part to keep it straight and we will remove the basting stitch afterwards.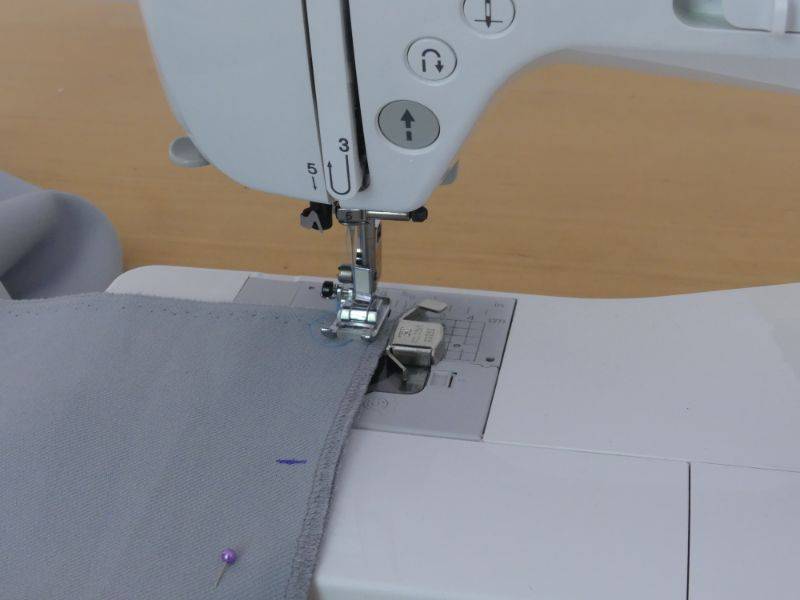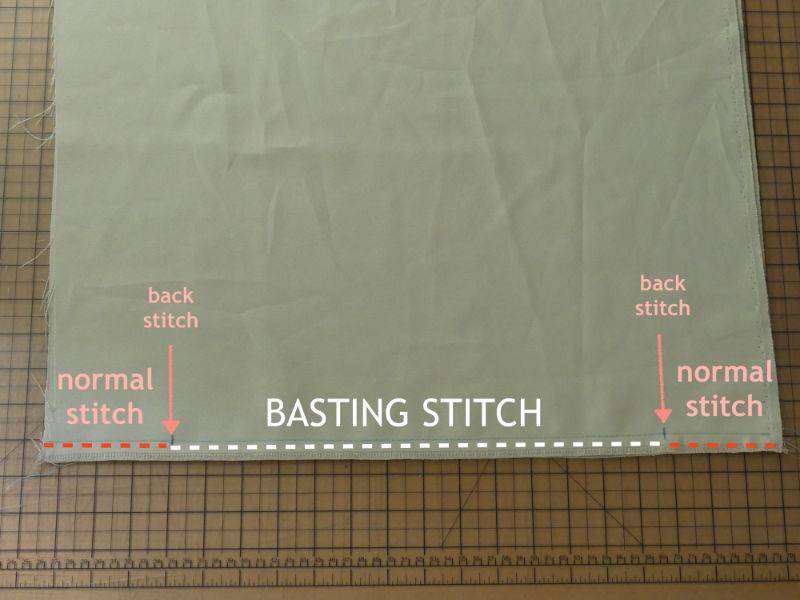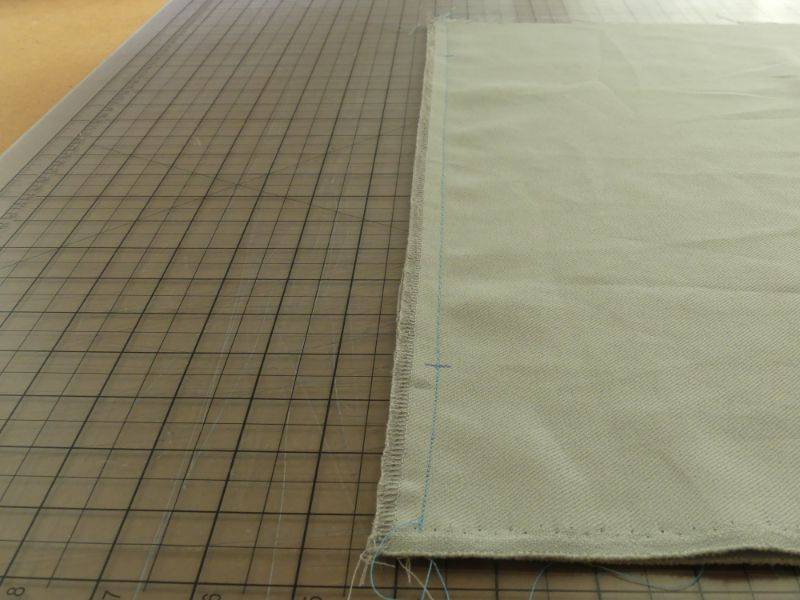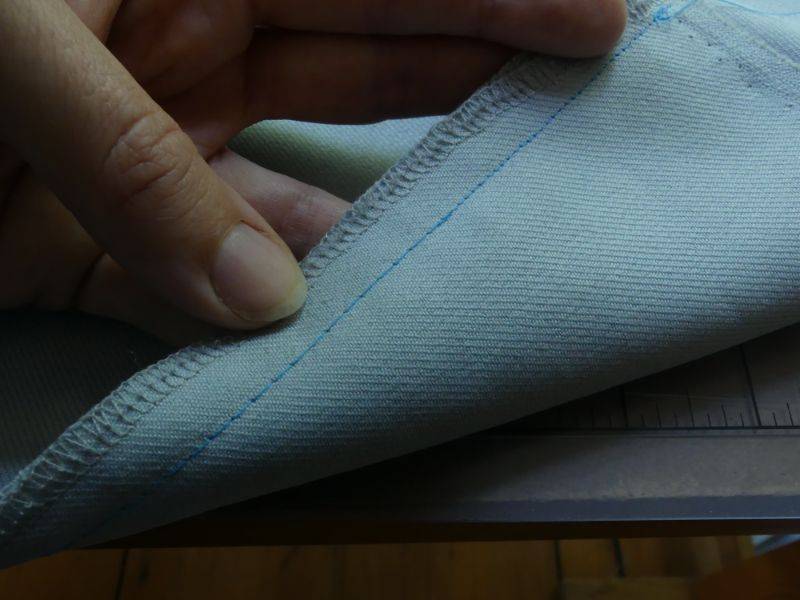 Step 4: Iron the Seam Allowance Open

Next step is to iron your seam allowance open.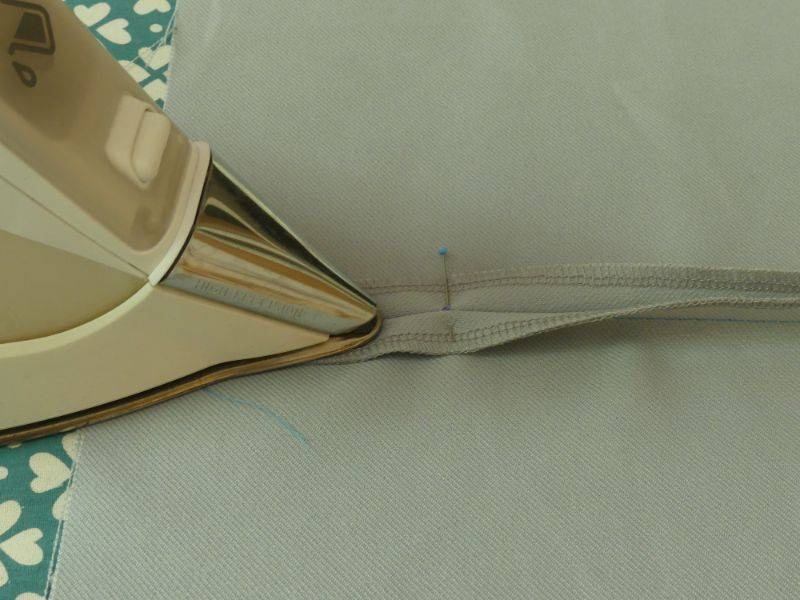 Now you have 2 different options to choose from:
With a glue stick, you can stick your zipper to the seam. Apply glue on each side of the zipper tape and carefully place, face down, on top of your seam. The zipper coil lines up perfectly down the center of the seam. Press firmly, and let the glue set for a couple of minutes.
You can also use double sided fusible webbing or seam tape to stick the zipper onto the seam. To use webbing, cut pieces approximately the length of your zipper and place along either side of the seam allowance (not too close to the seam itself,I'd even say closer to the edge of the seam allowance as shown below).
Lay your zipper straight and centered (carefully so as not to move the webbing). And fuse it down with your iron slowly (but not too slowly,wouldn't want to melt any zipper teeth)!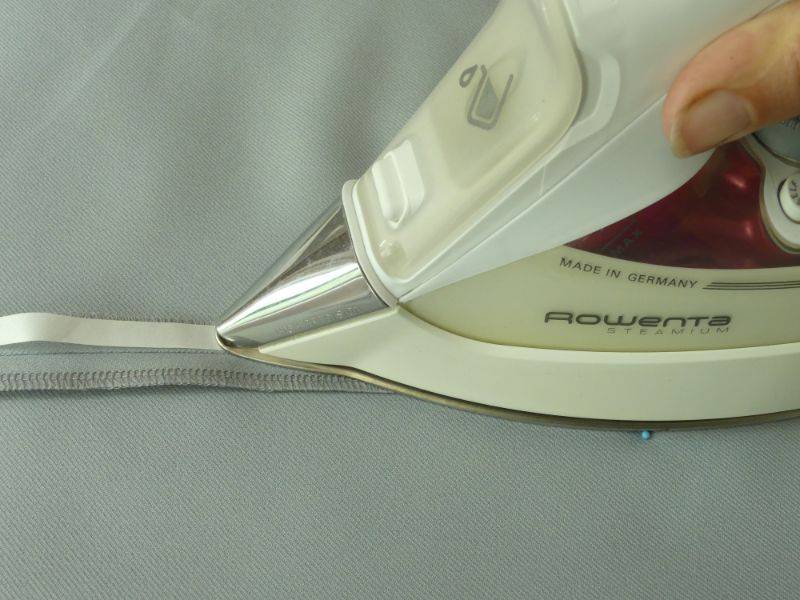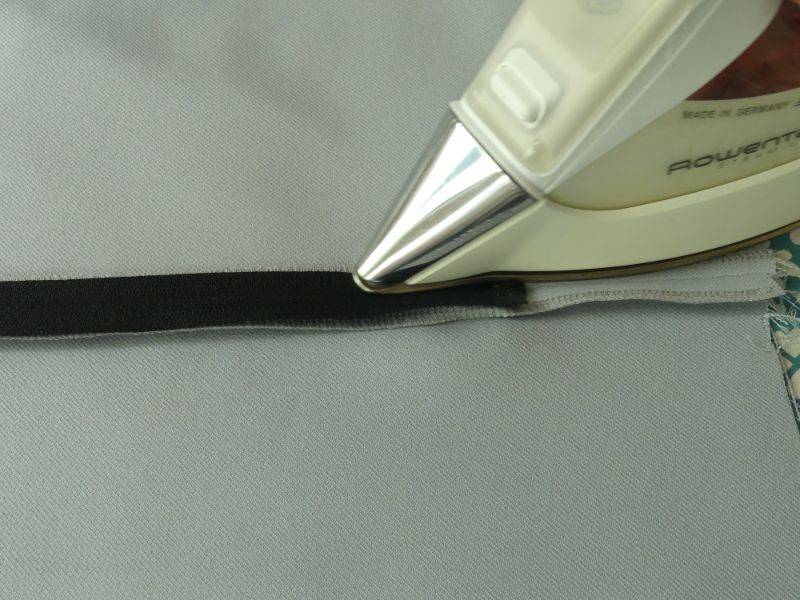 ---
Step 5: Adjust the Foot Position & Stitch the Zipper

Place your zipper foot on your machine. I'm using the adjustable zipper foot that also comes with the MadamSew 32 PCS Ultimate Presser Foot Set. Number 20 in the set. You can adjust the position of this foot easily and stitch on the left or right side of the foot, which is great if your machine doesn't have that many needle positions like mine.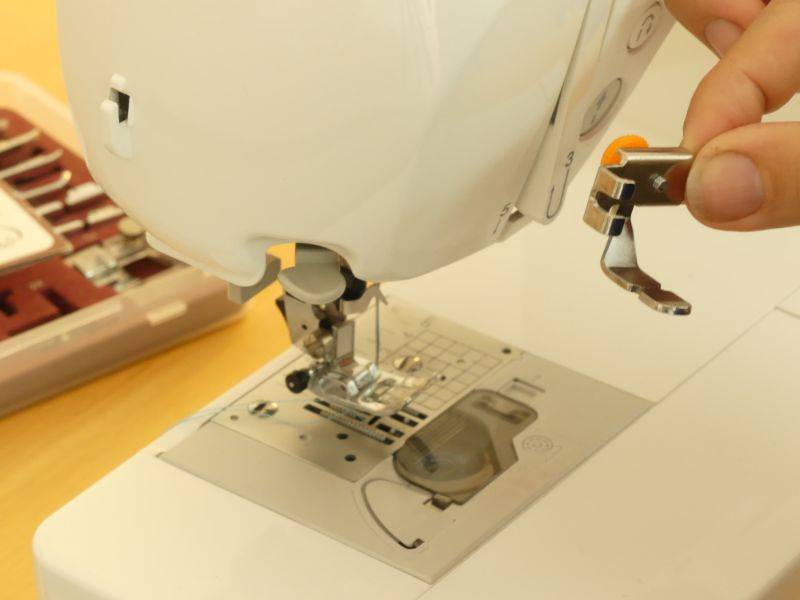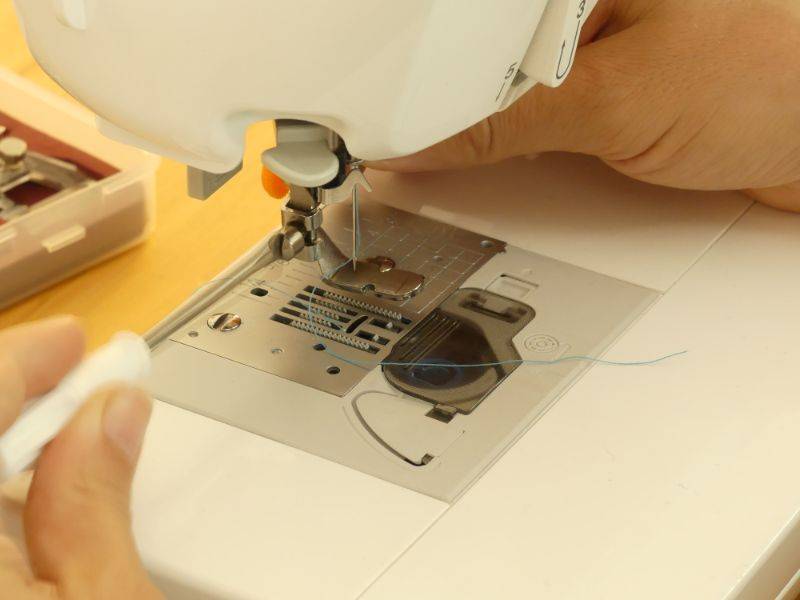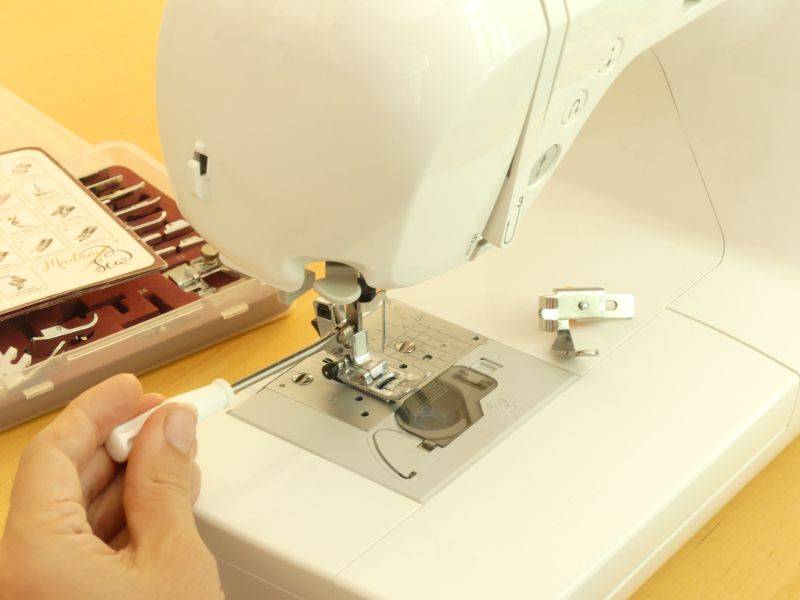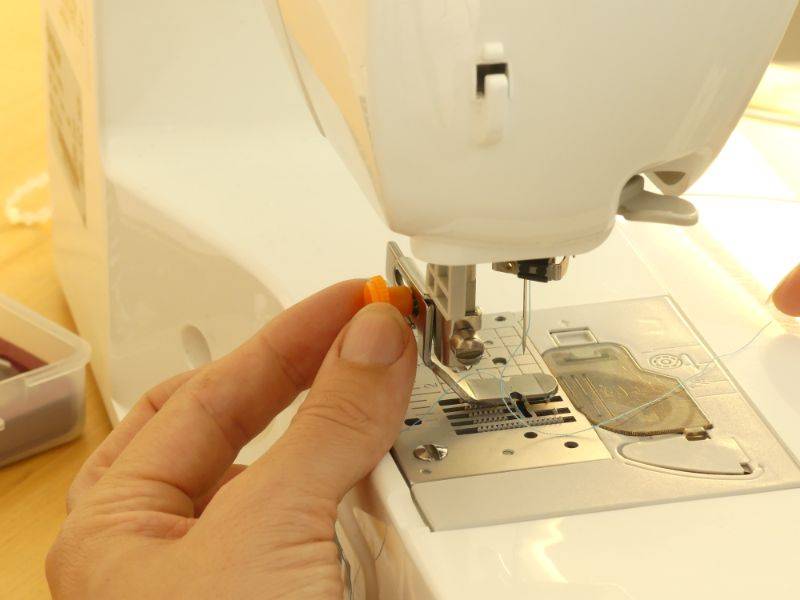 I line up the foot so that I can stitch ¼" away from the zipper tape's edge.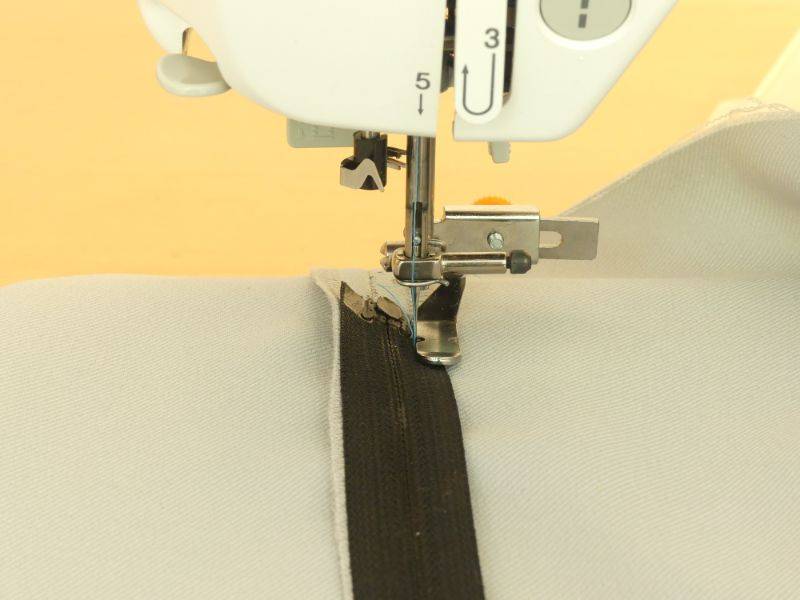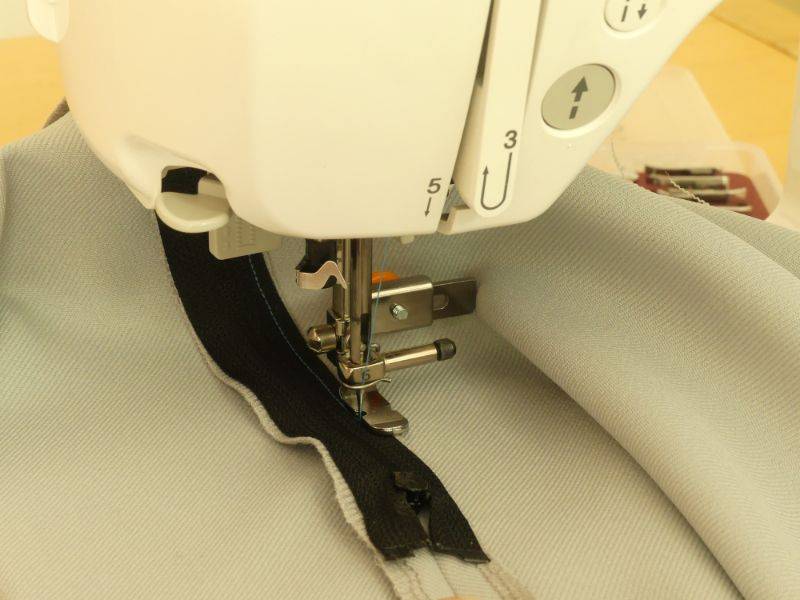 Start on the lower right edge, there isn't any need to backstitch just yet. Pivot just below the zipper stop and.watch out not to sew over it, as that could break your needle. Moreover stitch all the way around and then backstitch over where you began.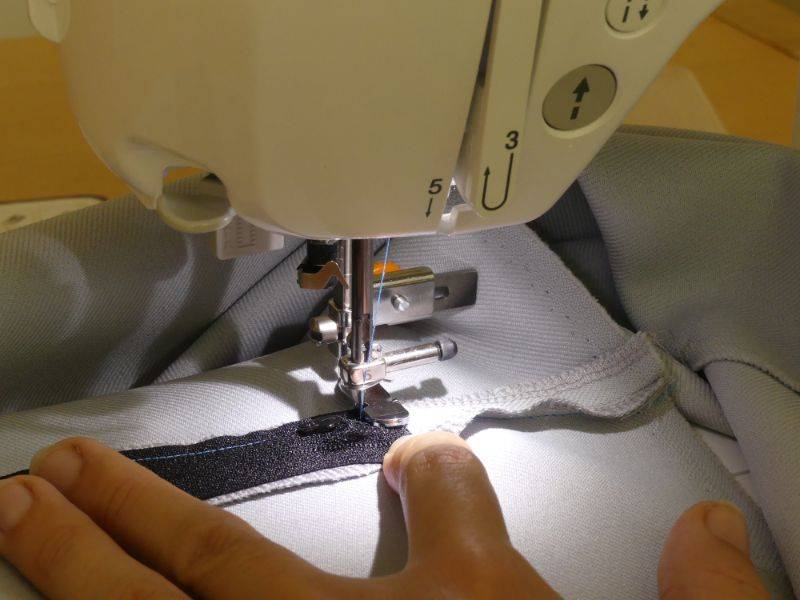 Step 6: Rip out all the Basting Stitches

Flip your fabric over and clip or rip open your basting stitches with a seam ripper carefully. Also, you can use Madam Sew Lighted Seam Ripper with built-in LED to remove all the unwanted stitches safely and effortlessly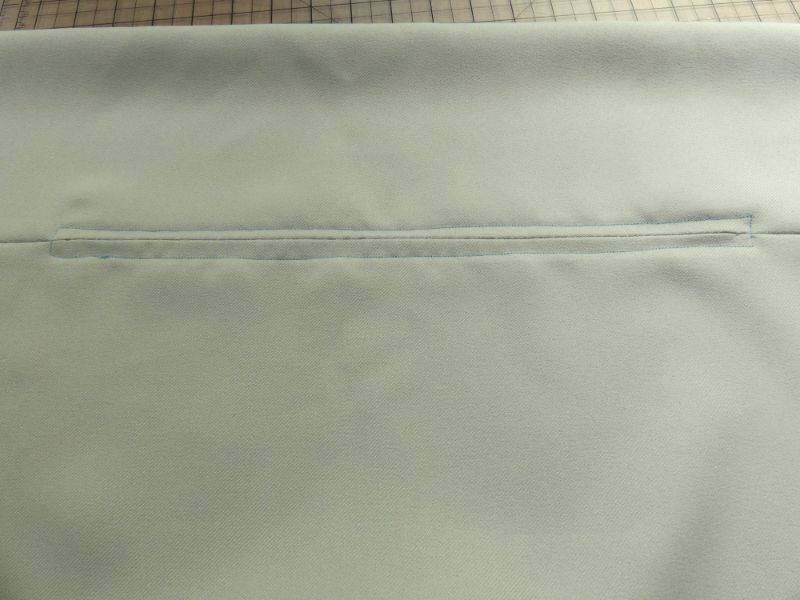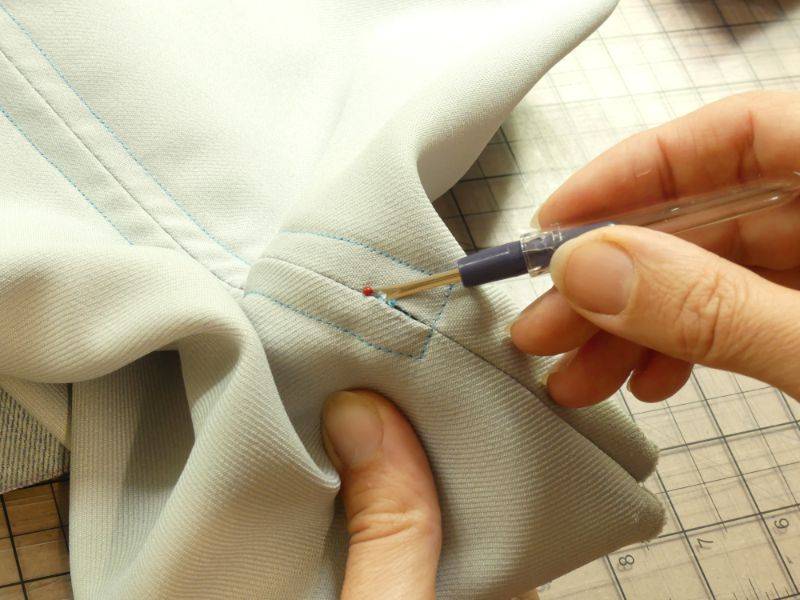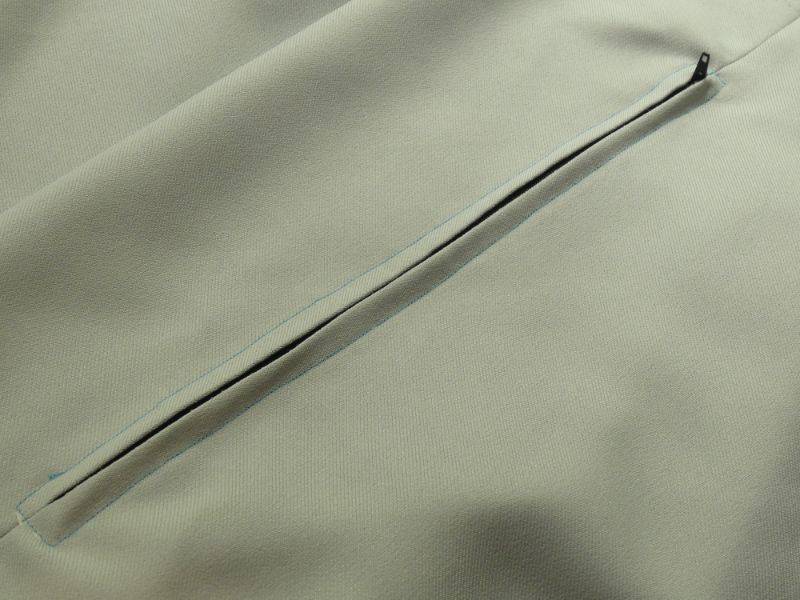 And that's it. You have your centered zipper!
And I have my pillow case for my garden chair cushion!
I hope you'll found my step-by-step guide on "how to sew centered zipper" beneficial.
Happy sewing!
Moreover, if you are a sewing fanatic and love to read blogs about sewing and quilting; make sure to check out the MadamSew Sewing and Quilting Blog. Some recommendations for more reads and products about zippers :
Happy Sewing !
An
MadamSews in-house blogger and vlogger