The Zipper Series: How to Install a Centered Zipper

As promised, I created a zipper tutorial for beginners who don't know how to sew a centered zipper and are a bit scared to try. In this blog, I share my easy, six-step technique on a pillow case panel. However, you can follow the same steps for installing a centered zipper on anything you want.
Learning how to sew a centered zipper can be quite challenging for beginners. However, by following the detailed instructions provided below, you can quickly and easily master the skill. It is not as difficult as you think.
What is a Centered Zipper?

A centered zipper is hidden behind two flaps. I'm using an all-purpose, closed-end zipper for this project. While a centered zipper is hidden, it is not invisible–—you still see the stitching lines on the sides of the flaps. You'd need an invisible zipper if you don't want to see any stitching lines at all.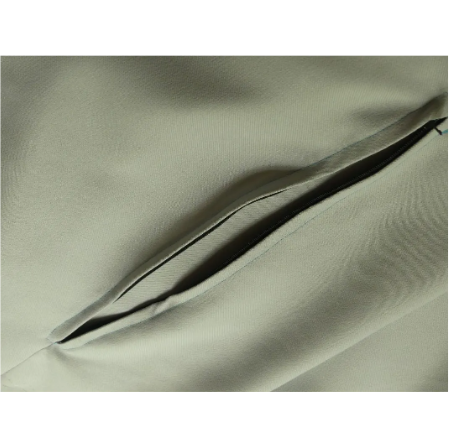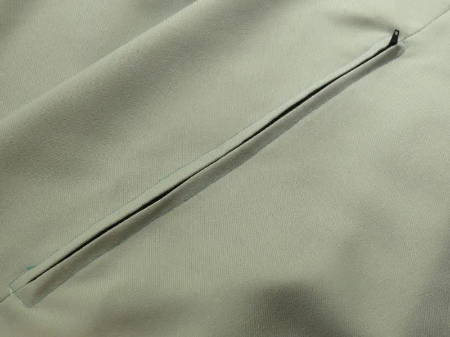 I'm using a centered zipper in a pillowcase. However, a centered zipper can also be used in garment sewing, such as for the back of a skirt (with an all-purpose zipper) or in the front of a jacket (with a separating zipper). If you want to learn more about the different types of zippers, read our detailed blog post about zippers.
If you are using a pattern, it will list what zipper to purchase. However, if you are not sure, measure the opening where you want to install the zipper and remember that zipper sizes refer to the length of the teeth in the zipper, and not the length of the tape the teeth are attached to.
Tools & Supplies Required for Sewing a Centered Zipper

Steps for Sewing a Centered Zipper

Step 1: Take the Measurements

For a pillowcase with a centered zipper, you need three pieces of fabric:
1 piece for the front

2 pieces for the back
When you cut the back pieces, take the measurement of the pillow front (16" x 16" for instance), and divide the height by two (from top to bottom). I usually like my zipper to run horizontally in the middle).After that, add a half inch for seam allowance (so, two pillow back pieces would be cut at 16" width x 8.5" height).
Ideally, you'd want a zipper that is about 3 inches shorter than the width of the panels.
Moreover, to avoid frustration because your fabric twists when topstitching the zipper, just fuse some light-weight fusible interfacing to the seam and zipper area before you begin. The fusible interfacing will stabilize the fabric, preventing it from stretching or warping as you sew.
Step 2: Sew the Two Back Pieces Together

Place the two back pieces right sides together, and mark where your zipper will be by drawing a 1.5" mark (shown below on the right and left edge).
My pillow is a big, long one for my garden chair, and the zipper is one that I had in my stash. The width of my pillow is 20 inches, and the zipper is 13.5", so I measured 3.25" from each side.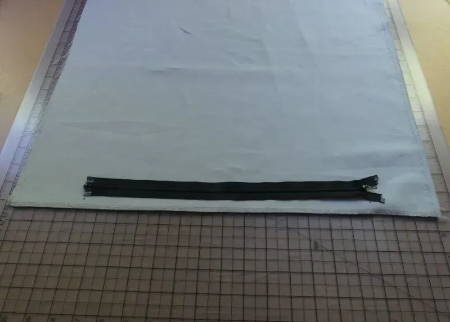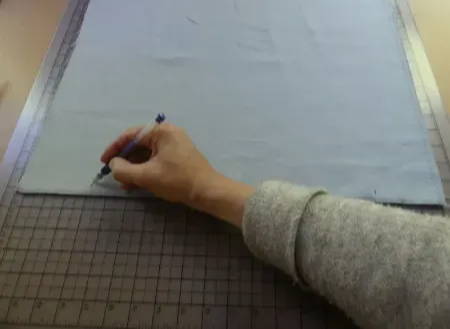 Pin the two pieces together, right sides facing.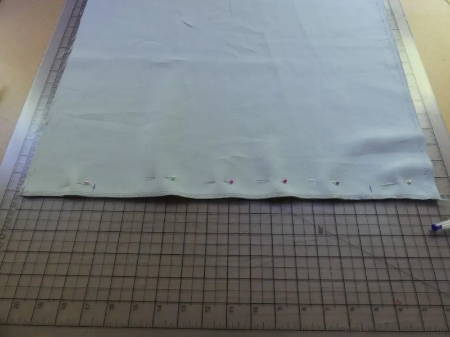 Then, stitch (2.5 stitch length and 1/2" seam allowance) to the ends you've marked, and backstitch at the marks.
Step 3: Baste the Opening Closed

Your centered zipper will be placed between the two markings, but you need to baste the opening closed before installing your zipper. This will ensure the two flaps on each side of your zipper are even. To do this, set your machine to a very long straight stitch—a basting stitch: 1/2" seam allowance and at least 5 stitch length. You will be removing the basting stitches in a later step.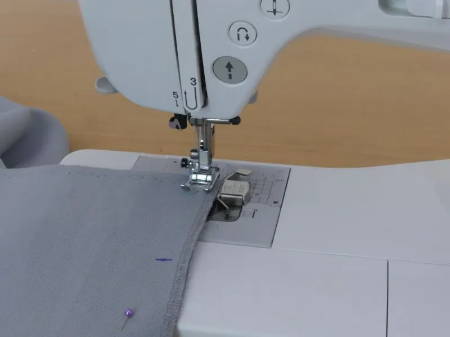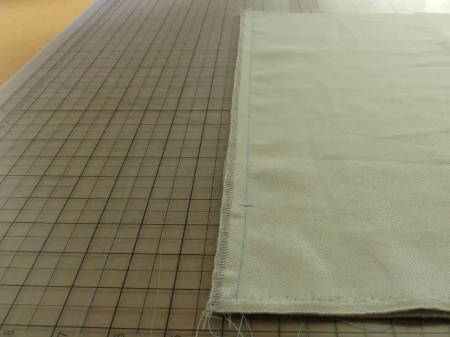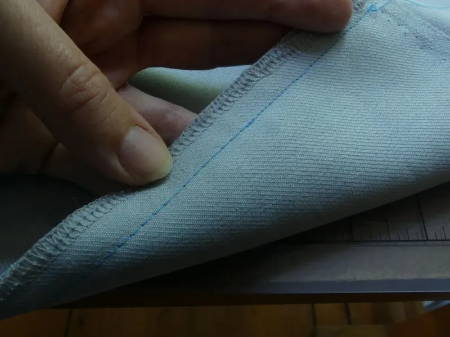 Step 4: Press the Seam Allowance Open

The last step in preparation for installing the centered zipper is to press the seam allowance open.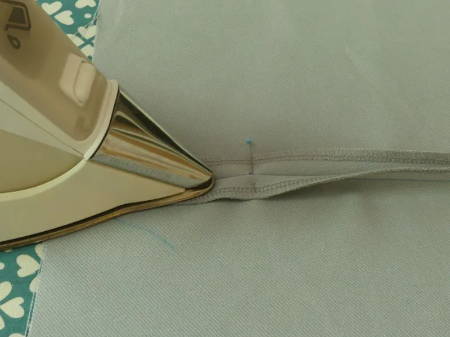 Then, you have two options to choose from:
With a glue stick, you can stick your zipper to the seam. Apply glue on each side of the zipper tape and carefully place the zipper on top of your seam, teeth down. The zipper coil should line up perfectly down the center of the seam. Press firmly, and let the glue set for a couple of minutes.

You can also use double sided. fusible webbing or seam tape to stick the zipper onto the seam. To use webbing, cut pieces approximately the length of your zipper and place along either side of the seam allowance (not too close to the seam itself. I'd even say closer to the edge of the seam allowance as shown below).
Lay your zipper straight and centered (carefully so as not to move the webbing). And fuse it down with your iron slowly (but not too slowly, you wouldn't want to melt any zipper teeth)!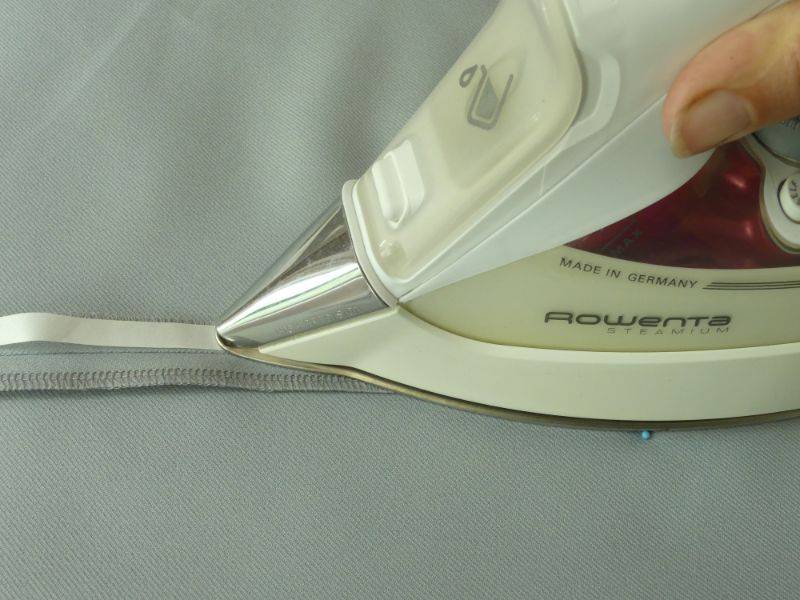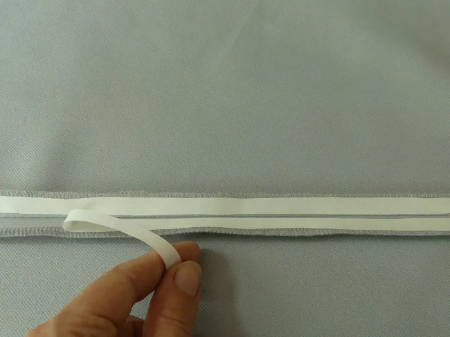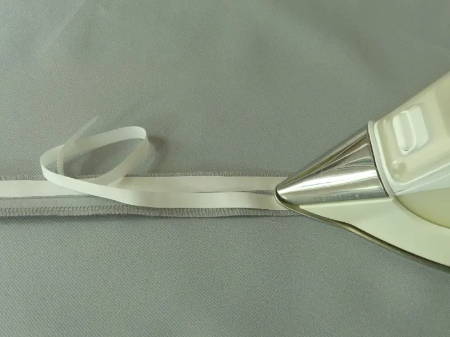 Step 5: Adjust the Foot Position & Stitch the Zipper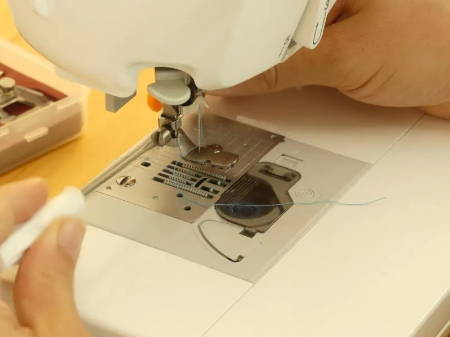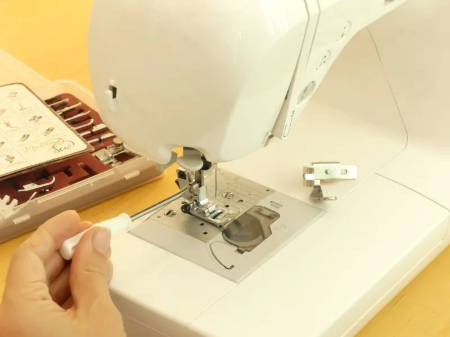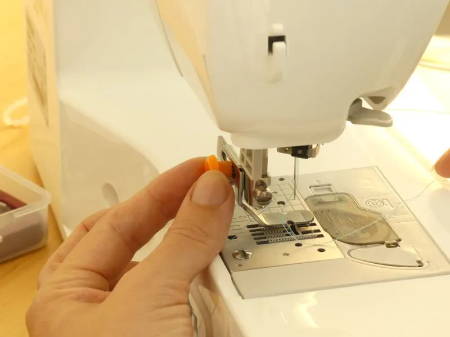 I line up the foot so that I can stitch ¼" away from the zipper tape's edge. It should glide directly along the edge of the zipper teeth.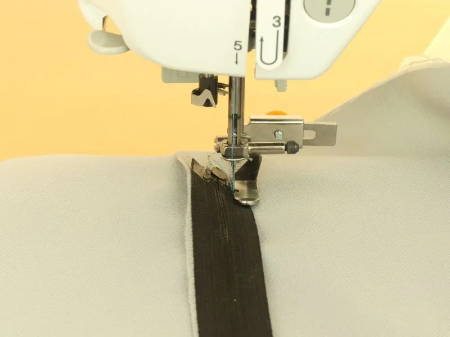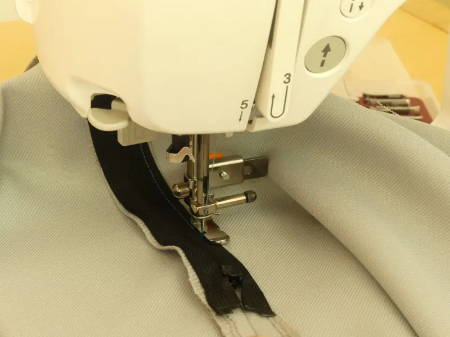 Start on the lower right edge, there isn't any need to backstitch just yet. Pivot just below the zipper stop and.watch out not to sew over it, as that could break your needle. Moreover stitch all the way around and then backstitch over where you began.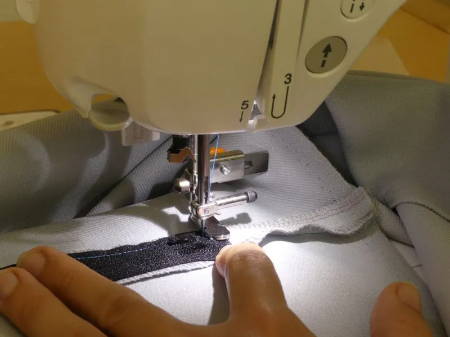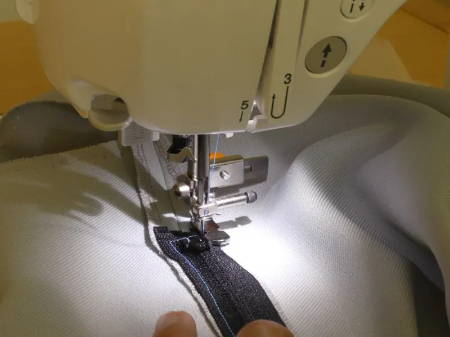 Step 5: Adjust the Foot Position & Stitch the Zipper

Flip your fabric over and clip or rip open your basting stitches with a seam ripper carefully. Also, you can use Madam Sew Lighted Seam Ripper with built-in LED to remove all the unwanted stitches safely and effortlessly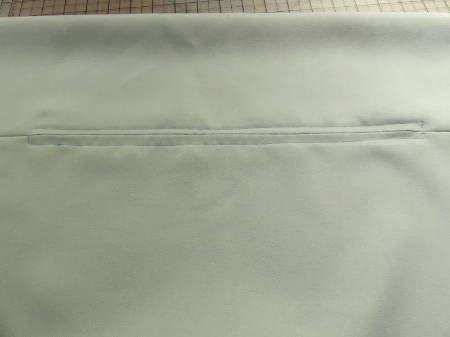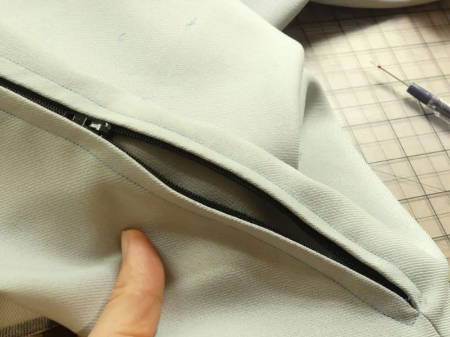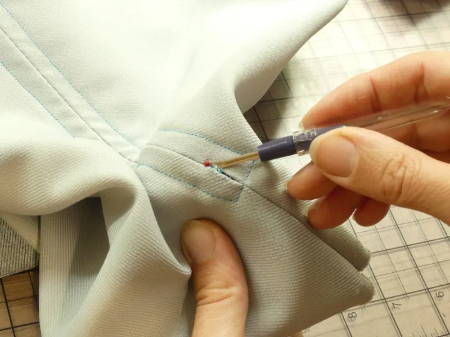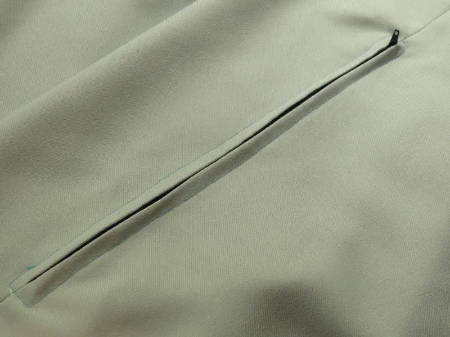 And that's it. You have your centered zipper!
And I have my pillow case for my garden chair cushion!
I hope you'll found my step-by-step guide on how to sew centered zipper helpful. Let me know what you want me to write about next in the comments below.
Happy sewing!
Moreover, if you are a sewing fanatic and love to read blogs about sewing and quilting; make sure to check out the Madam Sew Sewing and Quilting Blog. Here are my recommendations for more reads and products about zippers:
Happy Sewing !
An
MadamSews in-house blogger and vlogger
Check out our Youtube Channel. Subscribe and don't miss out on any of our great tutorials!
Or follow me on Instagram @an_madamsew
Madam Sew is an online sewing and quilting store. It carries Tools, Notions, Presser Feet, Essentials, Handy Helpers, Organization/Storage Items, and more for sewers and quilters. Plus, it has many manuals and free tutorial blogs to help increase your skills.
Visit us at www.madamsew.com and discover all we have to offer you.
Join our Facebook communities, too!