Sew Confidently: Zippers and Stretch Fabrics
Last Sunday we did a facebook live about sewing zippers and sewing with stretch fabrics. If you want to have a look at our fun session, you can watch the live event here:
In this blog post I will give you some extra info, instructions, tips and tricks about the topics that were touched during the facebook live.
Zippers have a bad reputation for being difficult to sew, and many of you keep coming back with questions about installing zippers. Don't be afraid of zippers! Yes, there are a lot of steps, but each one is simple and straightforward. It's just a matter of following the steps and using the right tools.
There are different ways to insert a zipper, depending on how visible you want the zipper to be and where in the project the zipper is installed. Inserting a zipper in a bag is very different from sewing one into a skirt, but in all cases you have to sew along the zipper, which is challenging with a regular presser foot, but not impossible!

Basically, you always have to sew the 2 sides of the zipper coil to 2 different fabric edges, and because of the zipper coil and the zipper pull, you cannot use a regular foot if you want to sew close to the coil and pass the pull and sew straight.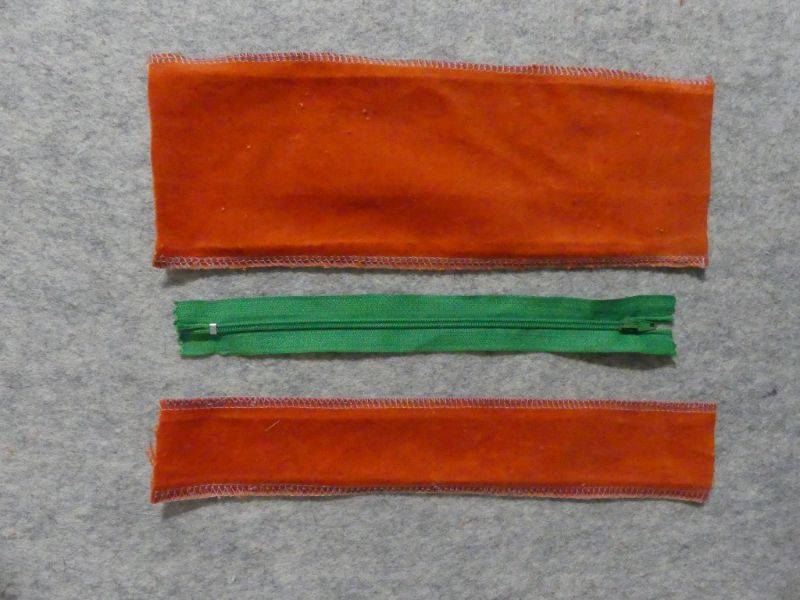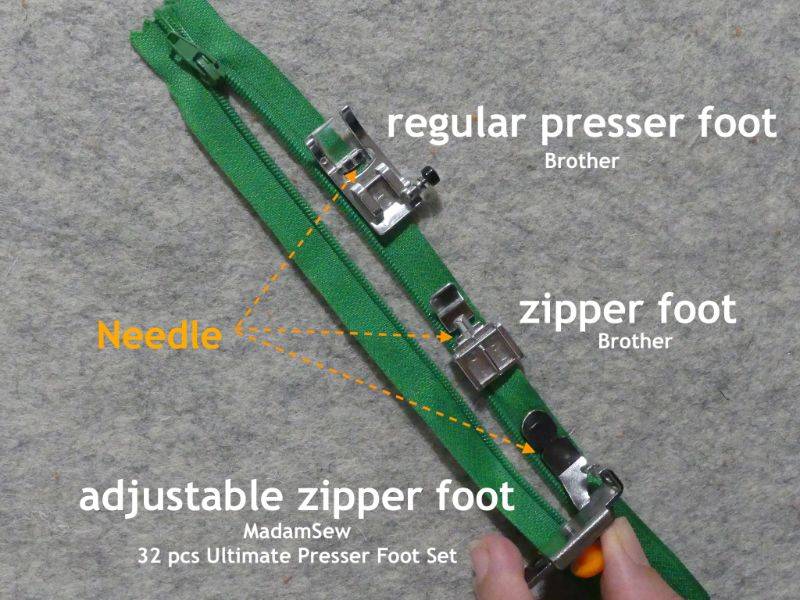 You probably have a zipper foot that came with your machine. In the picture above you can see my zipper foot, but I prefer to use the adjustable zipper foot that comes with the Ultimate Presser Foot Set because it is more flexible when it comes to choosing the distance from zipper coil. My Brother only has 2 needle positions. With the adjustable zipper foot, you move the foot, not the needle. Ultimate Presser Foot
If you want more information on zippers in general, I've written an introduction and posted a video on our YouTube channel: Understanding zippers
So, change your regular foot to a zipper foot. You snap it on your presser foot holder or you screw it on the presser foot bar.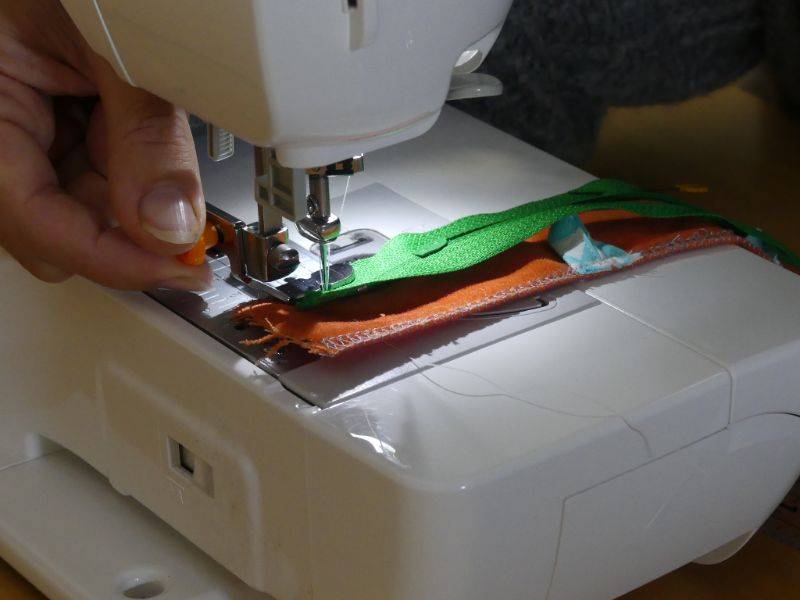 The Basics of Zipper Installment:
You can
1.) go fast and top-stitch directly, after you've folded, pressed, and pinned both fabric seams very securely to both zipper tapes, or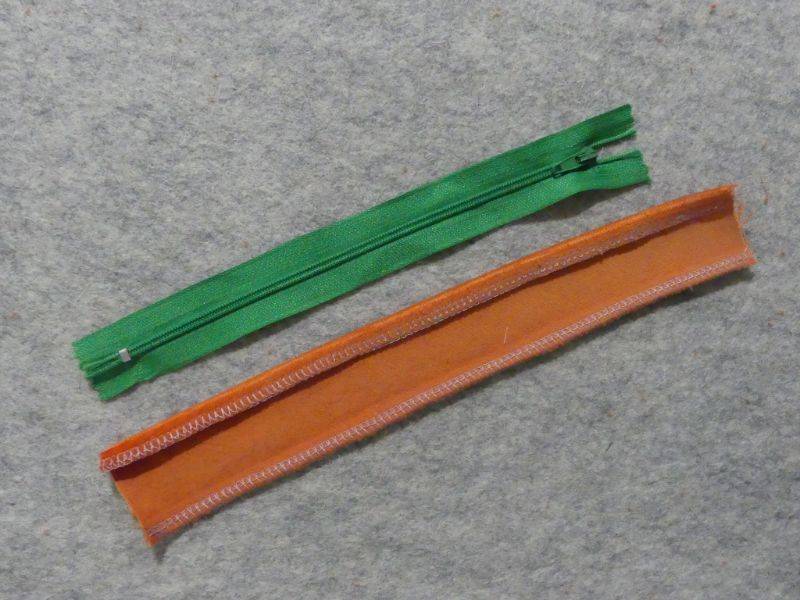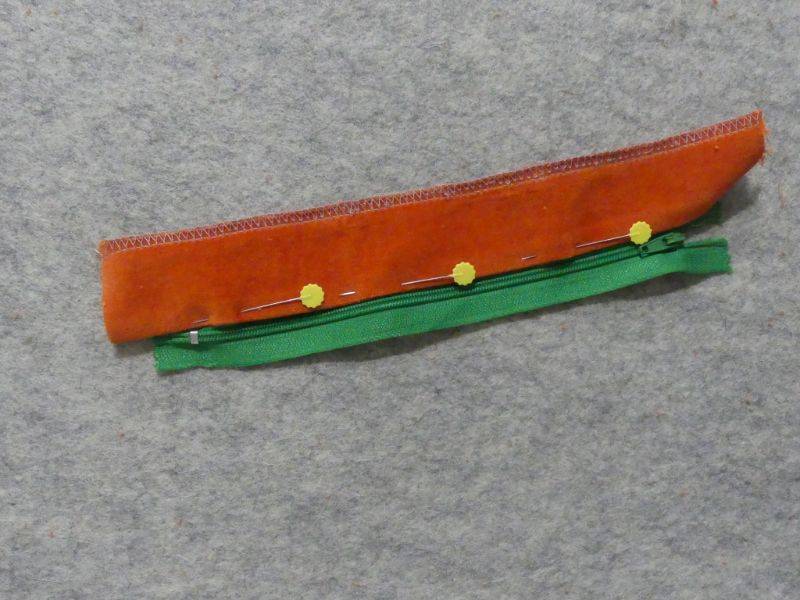 2.) you take no risks and take 2 steps: first, you sew the zipper on both fabric seams, on the wrong side (right sides facing), these stitches are not showing, then, you press on the right side and you top-stitch. Without the top-stitches, the fabric can get caught between the zipper teeth.
In both cases, to pass the zipper pull, you put your needle in the down position, lift the presser foot, move the pull and put the presser foot down again and continue.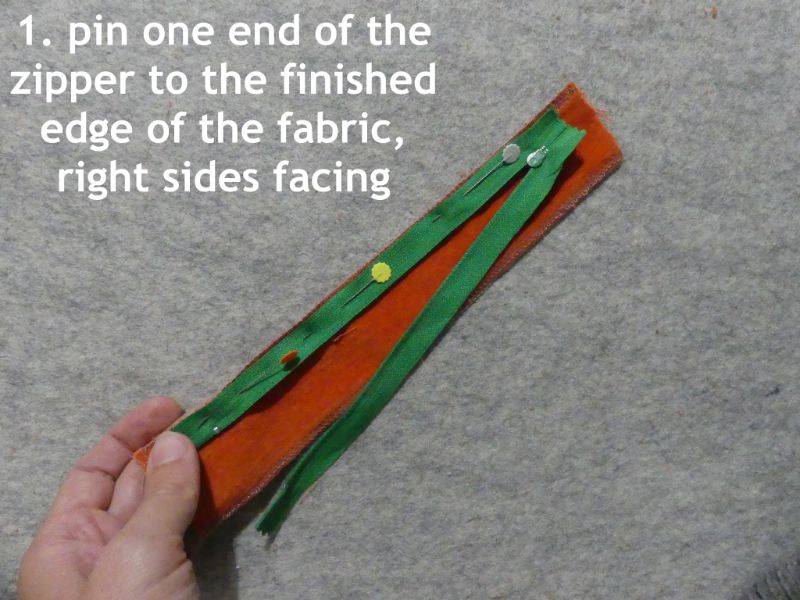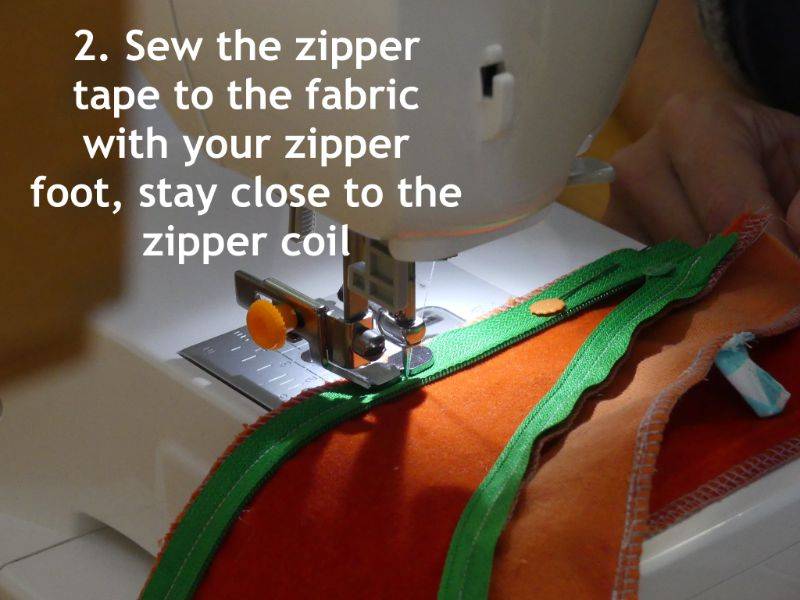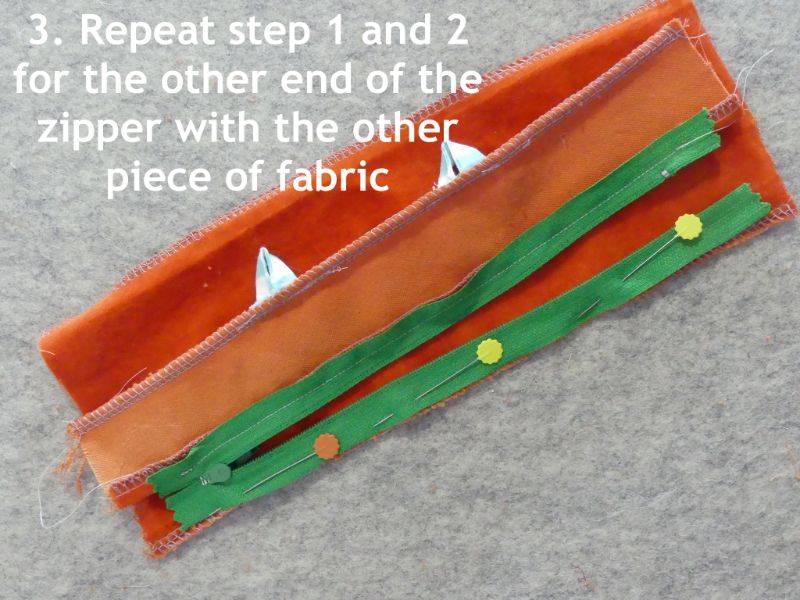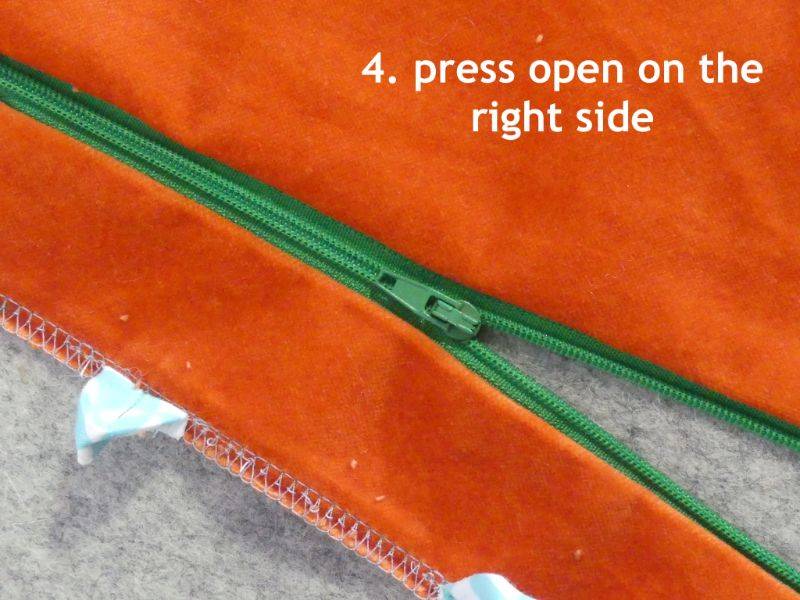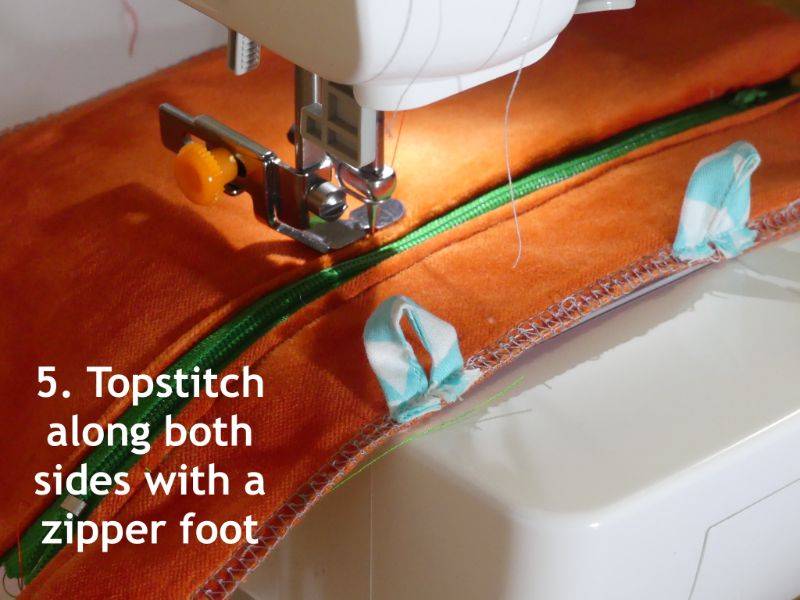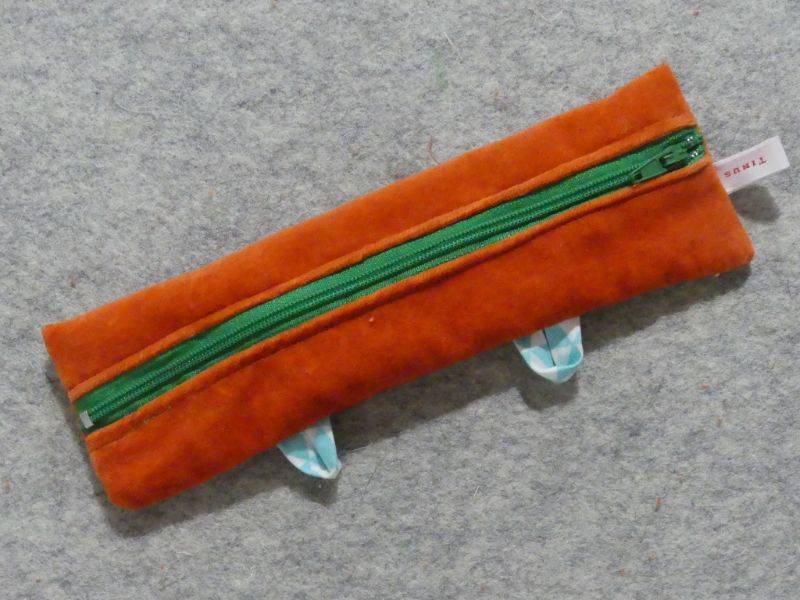 Are you looking for other techniques? We have some tutorials and videos that clearly explain several more techniques.
Centered zipper:
"How to install a centered zipper?"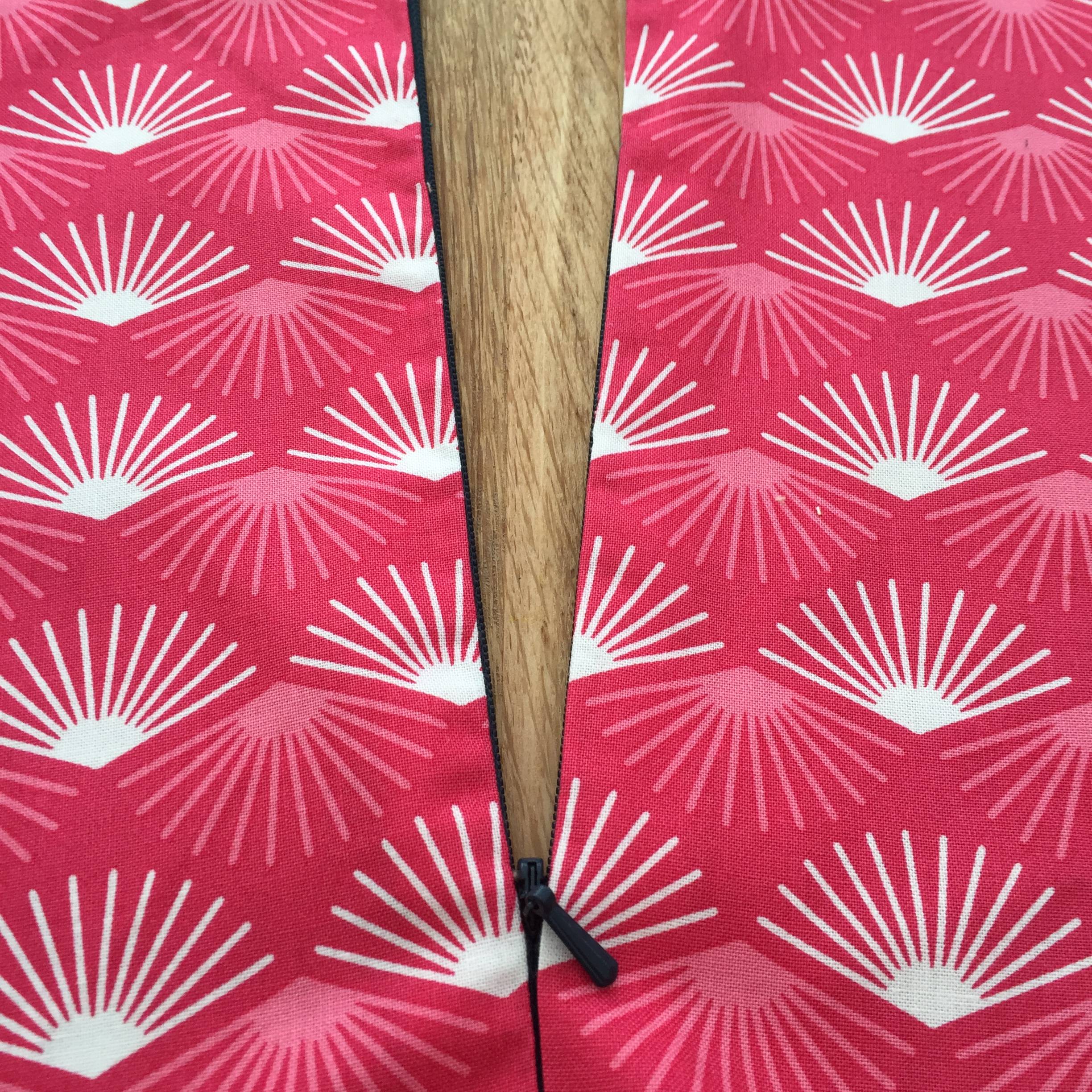 If you are interested in making this easy zippered binder pouch, here are the steps:
Cut these fabric pieces:

10 x 2 inch

10 x 4 inch

2 x 1 ½ inch (2x) for the binder loops

Buy an 8 inch zipper

Finish the long edges of the 2 big fabric pieces.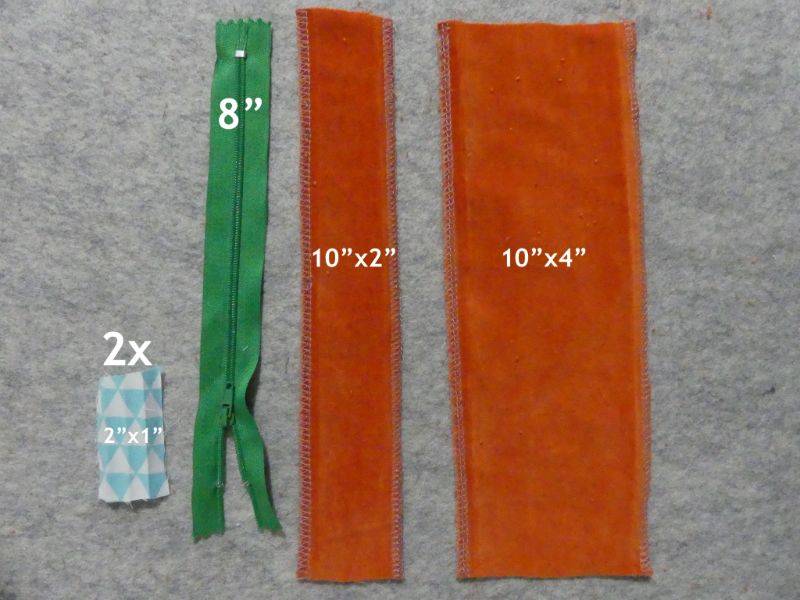 Attach the long sides of the fabric pieces to both sides of the zipper.
Make the loops by pressing in the long edges to the inside and folding the bias tape in half. Sew on the edge.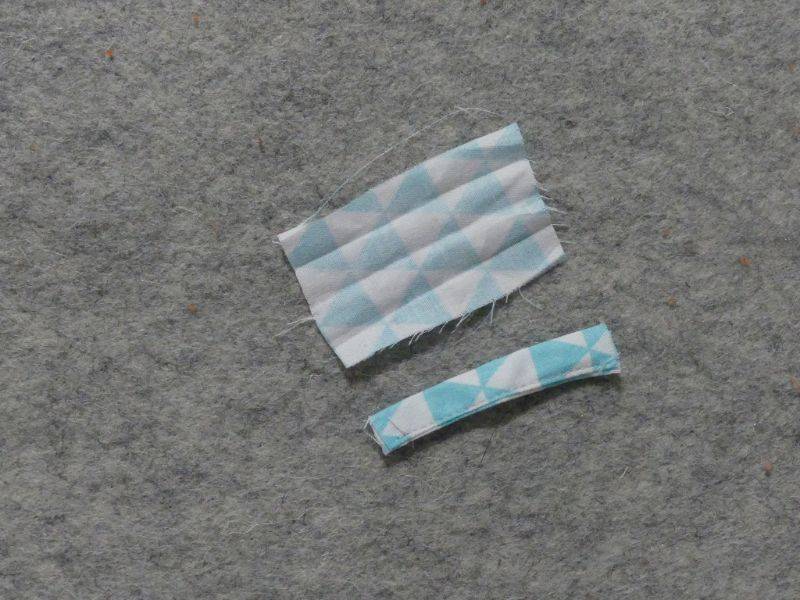 Pin the loops to the right side of the 2 inch wide fabric piece in a way that they will fit your binder. Sew them down.
Attach the long sides of the fabric pieces to both ends of the zipper, right sides facing.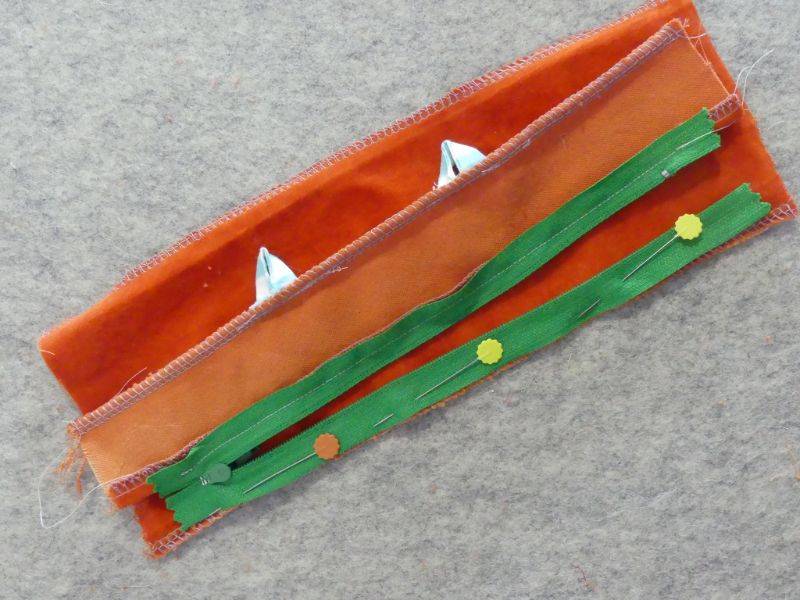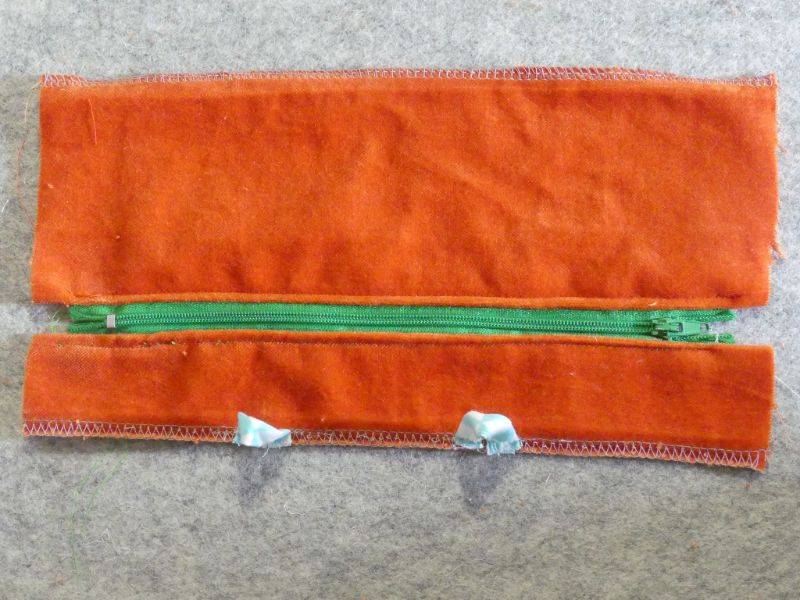 Sew the other long edges together, right sides facing.
Turn the pouch inside out, open the zipper, close both short ends, trim and finish the edges with your serger.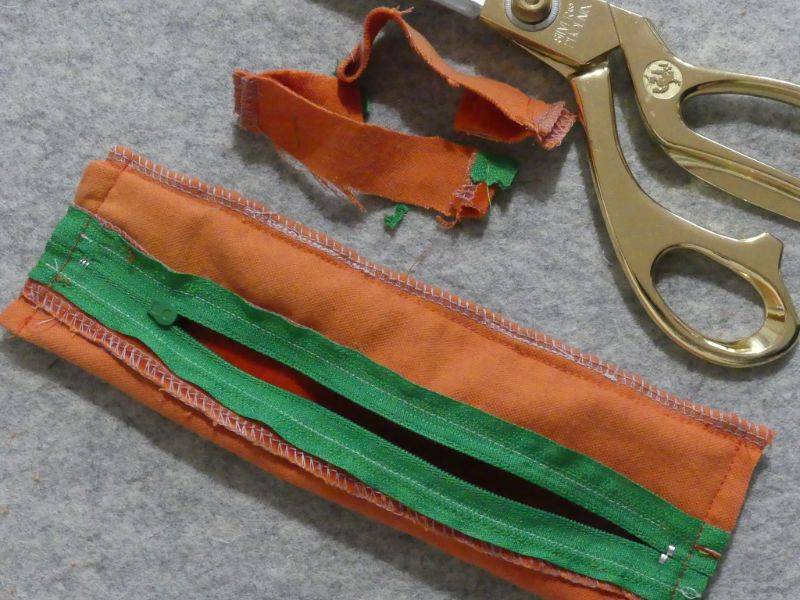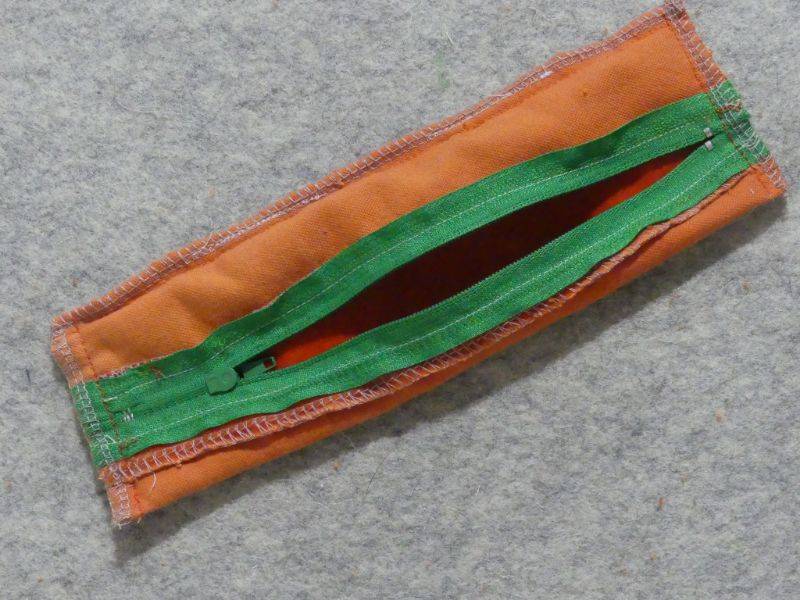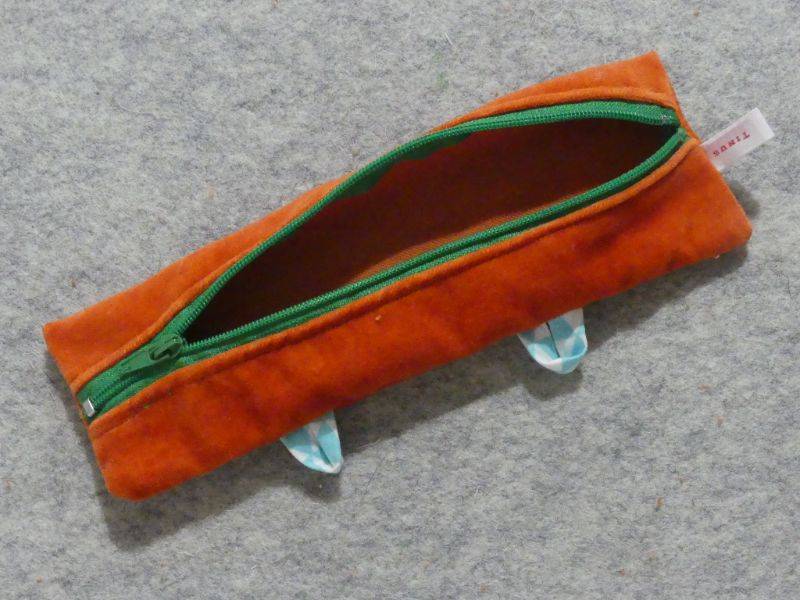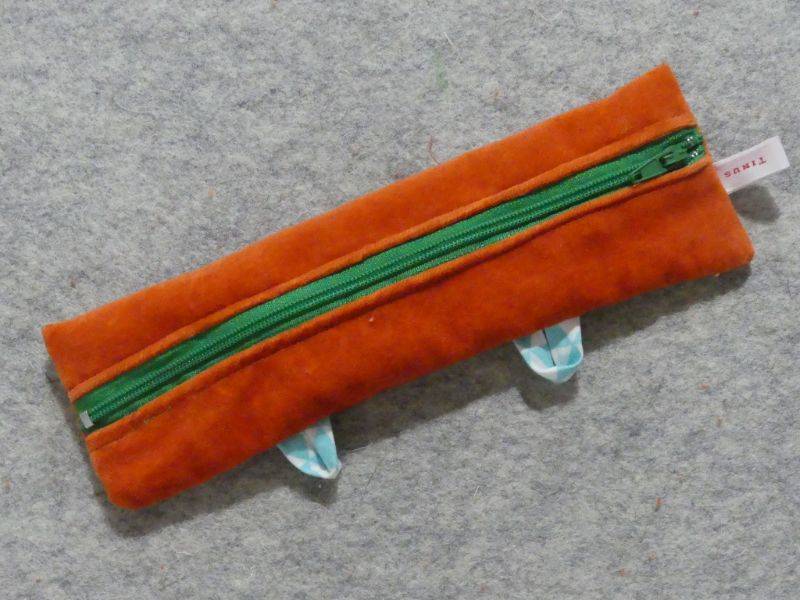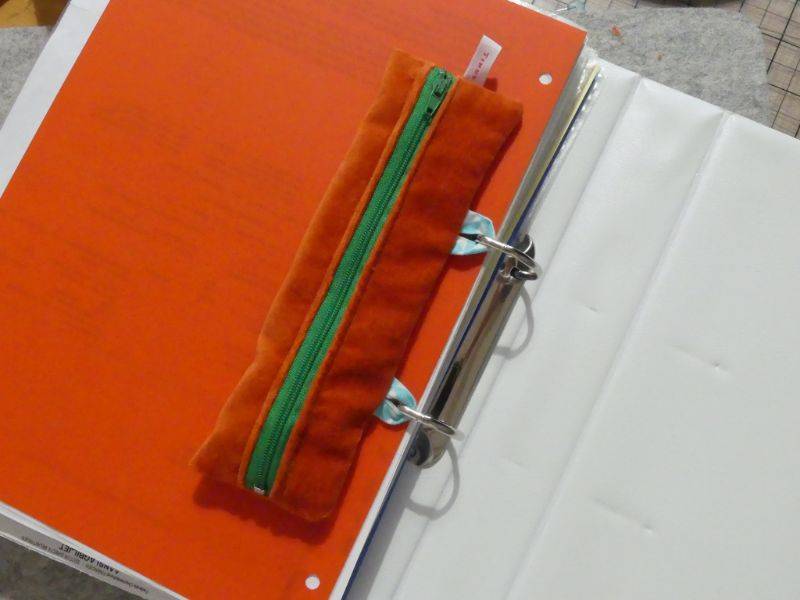 Sewing with Stretch fabrics...
Sewing with stretch fabrics can be hard, but not all stretch fabrics are the same– it depends on the stretch and the type of fabric. Some knits are easy to work with, like heavier sweater knits. The more floppy, thinner, swimsuit-like fabrics are more difficult. They not only stretch, but are slippery as well.


What can you do to make sewing with this easier? And have more control while you sew?
Use ballpoint needles

Use ballpoint pins or sewing clips

Use polyester thread

Use a 4 thread serger or overlock machine for the seams or with a regular machine, use a stretch stitch or a zigzag to sew, to give the stitches more stretch

Use a double needle for topstitching, this gives the seam more stretch
Use stabilizer if you don't want your edges to roll to the front. If this is the case,

apply some iron-on stabilizer to the back of the fabric, or

spray-on starch before sewing it.

When the fabric gets sucked down into the feed dogs when you start sewing from the edge, you can:

start sewing an inch or so from the edge, backstitch and continue, or you can

put a little (tissue) paper or tear away stabilizer under your fabric and tear it away afterwards

When the seam puckers up and looks all ways
Use a walking foot or a knit foot

Use tissue paper under your seam & tear away afterwards

Steam press the seam
And one last bit of advice: just try it, and practice a little and start with an easy project (not a swimsuit). I'm talking about a 4 way spandex/lycra swimsuit with long sleeves and a zipper that I made last summer. That was a bit challenging :-)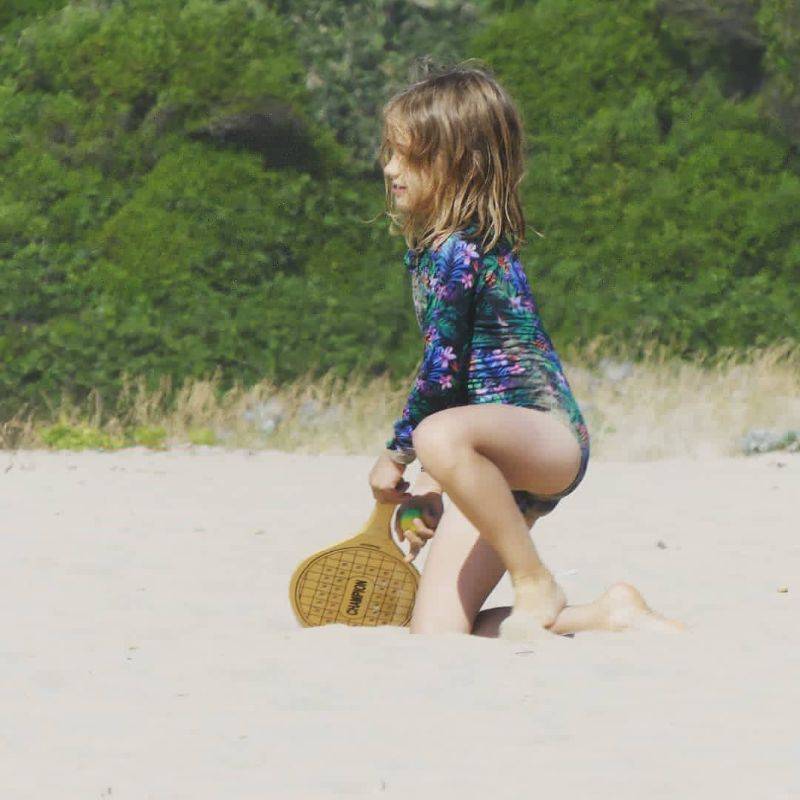 Maybe start with an easy circle skirt for a little girl? What has been your most challenging project with stretch fabrics?
Happy sewing!
An
MadamSews blogger and vlogger!
1 comment