5 Tips for Straight-Line Quilting

Straight-line quilting is a great place to start if you've never quilted your own quilts before. It is exactly what it sounds like—sewing straight lines across your quilt. This quilting method is less intimidating than free-motion quilting and it costs a lot less than sending your quilts to a longarm quilter.
Even though straight-line quilting is a beginner-friendly technique, it can produce some stunning results! You're not limited to sewing simple parallel lines, either. You can create all sorts of fun patterns by varying the distance between lines and sewing across your quilt at different angles.
If you'd like to master the art of straight-line quilting, I've got some expert tips for you today!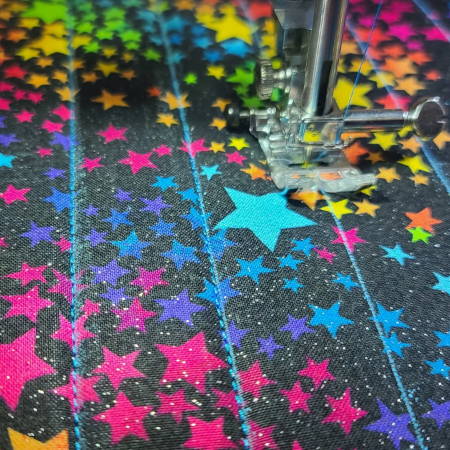 1. Baste Your Quilt Sandwich Well

No matter what type of quilting you're doing, preparation is the most important step. You want to work with a quilt sandwich that is completely smooth and basted well so that none of the layers shift or move while quilting.
To baste a quilt, you can use long stitches, basting spray, or safety pins. For straight-line quilting, basting spray is the preferred method so that you don't have to constantly stop to remove pins. However, you may have to use a combination of basting methods if you have a very large quilt.
Basting should be done on a flat surface with enough space around the edges of your project to accommodate its size. The trick to basting is ensuring that your backing fabric stays smooth and taut. One of the best ways to do this is to clamp your backing fabric to a table before you lay down your batting and quilt top. Madam Sew sells XL Quilting Clamps that work perfectly for this. Then, you can go ahead and use safety pins or basting spray to baste your quilt sandwich.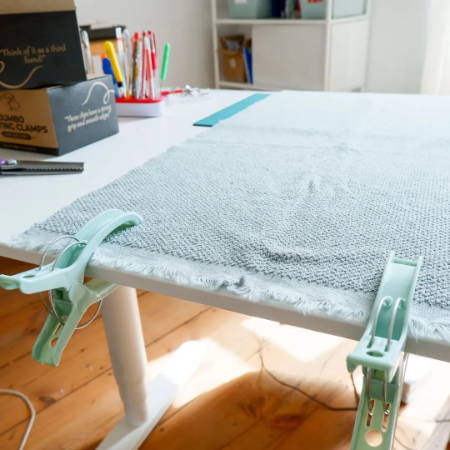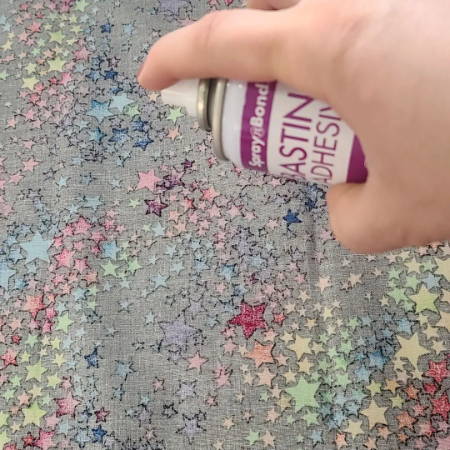 2. Mark Your Stitching Lines Before Quilting

Once your quilt is basted well, come up with a plan on where you want to do your straight-line quilting. Depending on your quilt design, you could simply follow your seam lines—stitching in the ditch or along the edge of your seams. This is the easiest way!
It's also fun to add visual interest to your quilts with straight-line quilting. For example, you could vary the distance between the lines, sew in grids, use contrasting or variegated thread, or even use a decorative stitch while sewing in a straight line.
If you don't have straight seams to use as a guide, mark your lines with chalk or a heat erasable marker first. Then, stitch directly on those lines. You could also use a quilting bar as a stitching guide.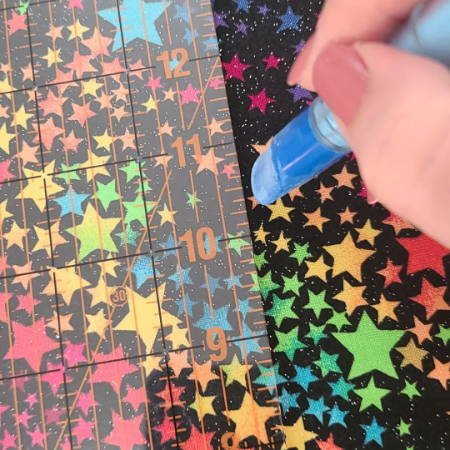 3. Use a Walking Foot and Quilting Bar

Whenever you're sewing through more than two layers, it's helpful to use a walking foot. This special presser foot adds a set of feed dogs to the top of your fabric to help you feed the layers through your machine more evenly. You can get a walking foot from Madam Sew, if you don't already have one. It fits most domestic sewing machines.
The walking foot has many uses, but it was designed specifically for straight-line quilting. It comes with a quilting bar adapter that you can insert into the back of the foot to use as a stitching guide. You set the width of the quilting bar and then run it along your previous line of stitches as you sew. The quilting bar can be set anywhere between one and three inches. The walking foot also has an open-toe front so you can easily see where you're stitching.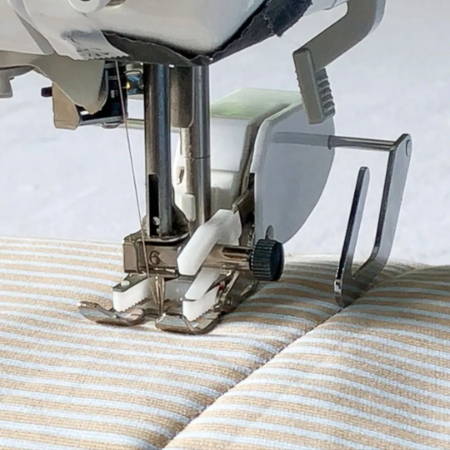 Some high-end sewing machines have a built-in walking foot that you can engage when you need it. It is usually called a 'dual feed system,' so check your user manual. A walking foot or dual feed system comes in handy for so many things beyond straight-line quilting. For example, it's super helpful in preventing wavy hems in knits and it helps you control slippery fabrics, too.
If you want to learn more, read our post on quilting with a walking foot.
4. Sew All Your Lines in the Same Direction

After sewing one line of stitches, don't pivot at the end and stitch the next line going back up in the opposite direction. This can create visible drag lines on your quilt. Instead, start sewing all your lines on the same side of your quil
Sew your first line of stitches in the center of your quilt and work out from there tot. prevent any folds or tucks. I like to sew every other line and then go back and fill in the missing ones.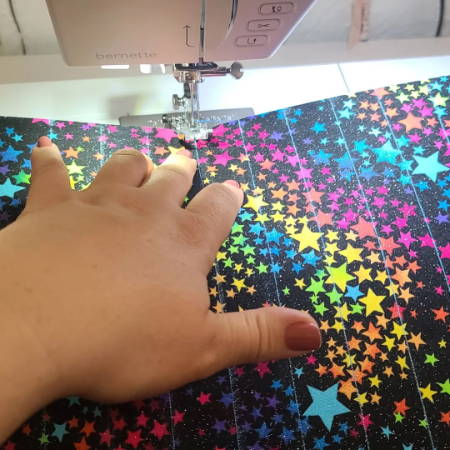 5. Sew Slowly and Manage Your Quilt

Quilting is not a race. However, it is better not to do a lot of stopping and starting when straight-line quilting because your lines won't look as smooth and uniform. Instead, pick a pace you can handle and try to stitch the entire line without stopping.
Quilting Gloves can give your fingers a little extra grip to manage your quilt better. A sewing machine extension table also helps because it keeps your quilt flatter as you sew. And as with all skills, the more you practice, the better you'll get at straight-line quilting.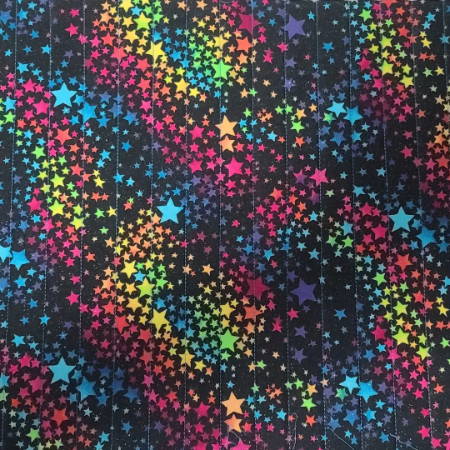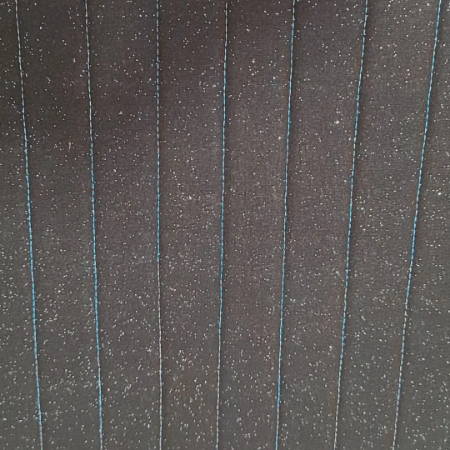 Once you get the hang of straight-line quilting, you'll be ready to branch out and try other quilting methods, like quilting templates and free-motion quilting.
I hope you found this post helpful. Please share your quilting projects in our Facebook group. I'd love to see them!
Cara Stromness,
Blogging for Madam Sew and Sewing Society
Cara loves sewing, quilting, and machine embroidery. Be sure to check out her blog for future posts about sewing tips and fun, step-by-step projects.