5 Best Sewing Machines for Beginners
Searching for a beginner sewing machine? That is exciting! Finding the perfect machine for you is not easy. We're here to help!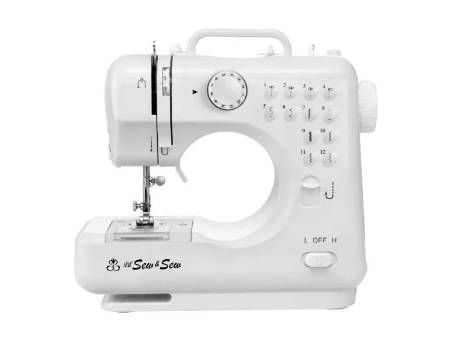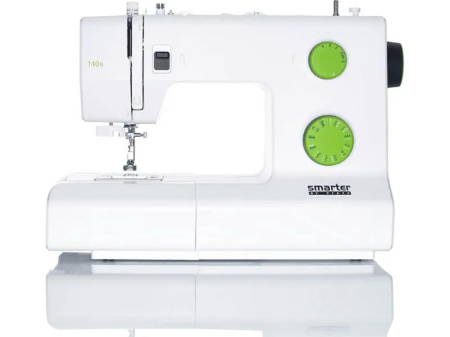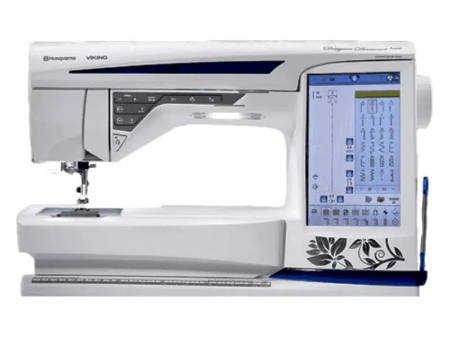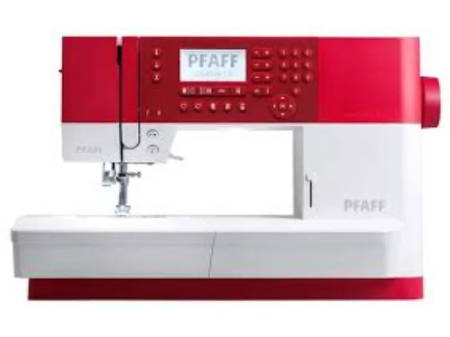 If you want to learn how to sew but don't know what machine to buy, I've put together this little list of five wonderful sewing machines for beginners to get you started. These machines are between $150 and $300 dollars. Of course, there are a plethora of other machines with a host of extra features that are great if you have a larger budget, and varied sewing experience, but not really necessary for the beginner sewist. In this post, I will also list some tips and advice on what to look for when buying a beginner sewing machine. I hope to cover all of your questions and address all of your doubts, but if you think of something else, please let me know!
What to Look for in a Sewing Machine for Beginners

Shopping for a sewing machine can be an exciting but daunting task. Where do you start? Which machine is the right one for you? Which brands and models should you consider? It's tempting to snap up the first machine you see on offer, but with a little advice and research, you can shop smart and find a machine that fits your needs. You shouldn't pay more for a sewing machine than you really need, right?
If you don't have any sewing experience at all, you need a basic sewing machine that is easy to operate and won't break after a few uses. It has to offer you some options, but you won't need a hundred different stitches and settings that will overwhelm you. Fewer bells and whistles equal fewer things that can go wrong and frustrate a first-time stitcher. A simple machine will help you learn the basic skills you need.
I think the essentials for a sewing machine are a quality straight stitch, a zig zag stitch, the ability to change both the width and length of your stitches (Look for a machine that can do a stitch width of 4 to 6 mm.) and at least 10 to 20 built-in stitches. Some machines come with 100 or more built-in stitches. You don't need that as a beginner. I only use about 5 to 10 different stitches regularly.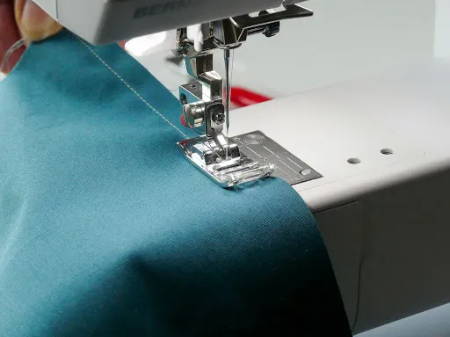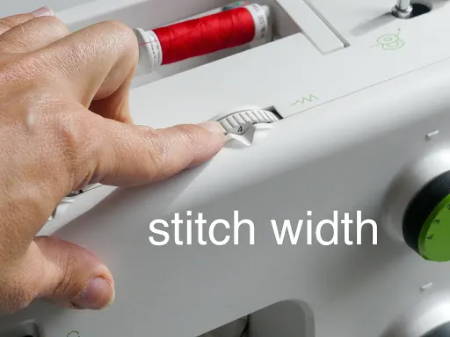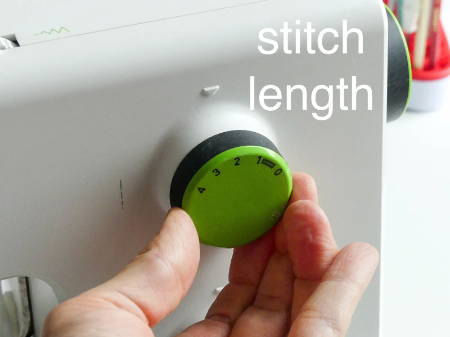 Most basic sewing machines are mechanical machines. The functions of a mechanical machine are accessed by knobs. Computerized machines have a computerized panel, they are fully automated, have an LCD screen display, automatic needle threading, different tension controls, and more stitch options than mechanical machines. Mechanical machines are less complicated and easier to maintain. As I am not very tech savvy, I prefer to sew on a mechanical machine. A computerized machine will make more precise stitches. There is less guesswork, the computer knows :-).
If you compare two sewing machines from the same brand and one is computerized and one is mechanical, then the mechanical one will be cheaper.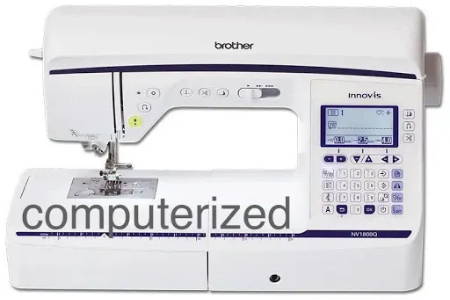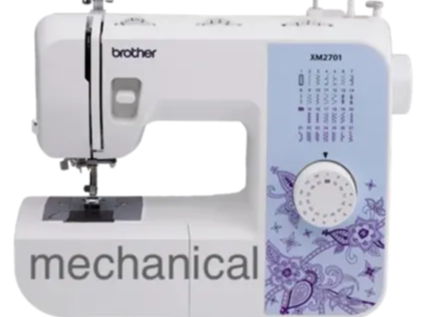 Of course, deciding on features also depends on how much you are going to use the machine and what for. If you want to start quilting or making decorative items for your home, a large number of decorative stitches may have a greater appeal. If you want to sew clothing, check if the machine you have your eye on can make buttonholes, has a blind stitch, and an overlock stitch.
The motor and housing determine a sewing machine's weight. Machines made of mostly metal components will weigh significantly more but these machines are often more durable and more stable when working on large projects or with heavy materials. If you are planning to take your machine to a class, a quilting group, or a friend's house, you might benefit from a lighter machine. Many people are tempted by the mini lightweight machines. Just note that these machines are probably not the best option if you want to sew thicker fabrics like jeans or sew over multiple layers. A good lightweight machine will still weigh about 10 pounds.
Here are some other features to look for in a sewing machine for a beginner:
A drop-in bobbin is easier to load with a new bobbin than a front loader. It picks up the bobbin thread automatically.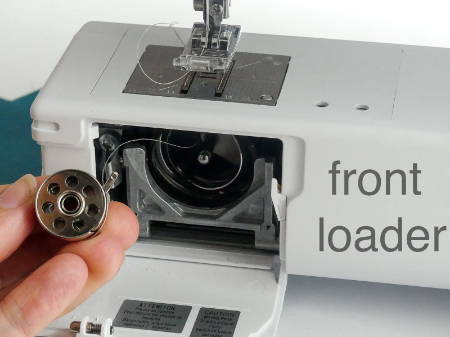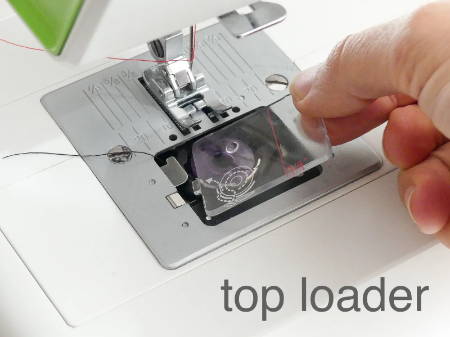 Snap-on presser feet that are universal so you can easily change between different presser feet without having to fiddle with screwdrivers. Plus, you will not have to spend a fortune on additional accessories like a brand specific zipper foot or a walking foot. Madam Sew has affordable universal presser feet that you can purchase for sewing machines with snap-on feet.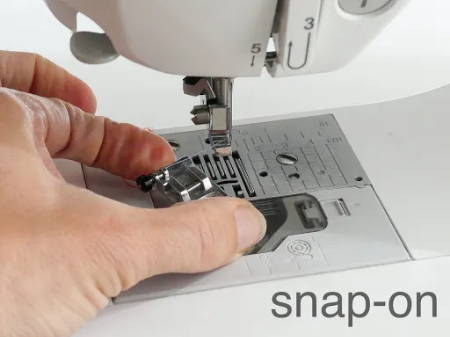 An automatic needle threader. Most modern machines have this feature. Rather than trying to thread your needle by hand, the machine does this for you.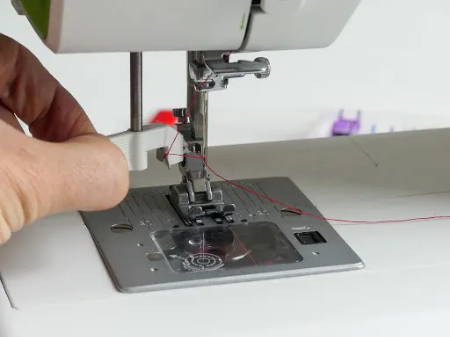 Check the value of the accessories that are included. Most brands include some popular presser feet like a zipper foot and a buttonhole foot, plus a little maintenance kit.
Is the loudness important to you? Cheaper sewing machines tend to be more noisy which might be something to consider if you are going to be sewing in a shared space. Of course, this is something you can only check in a store, but maybe you can find information about this in the reviews?
Good led lighting on the machine's bed. If you are not satisfied with the lighting, you can always buy an extra adhesive led strip.
A speed control function for more control. Beginners can use this function to learn how to sew until they are ready or comfortable to go to a higher sewing speed. You need to stay in control at all times. Low-end models run at 600 rounds per minute (i.e. 10 stitches per second!) and high-end machines can go twice as fast.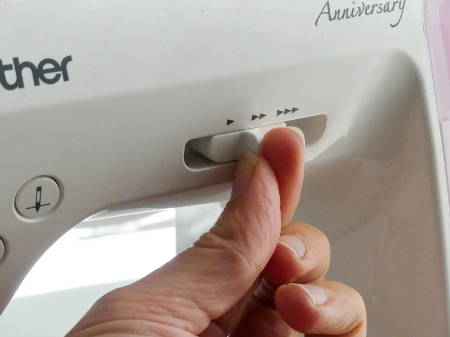 A button to position your needle down when you stop. This also helps for more accuracy. Your project stays in place when you pause a little or change direction.
With this information, you can start scrolling and comparing machines on your own but to help you on the way, I did some research and made a list of top five affordable sewing machines for beginners.
5 Good Quality Beginner Sewing Machines

A mechanical sewing machine is my personal preference for a beginner. The 5 sewing machines below are all basic mechanical machines from reliable brands. They are all between $150 and $300 dollars and have all the important features I talked about above except for the needle up/down button and the speed control slider. The speed can always be controlled by the amount of pressure you put on the foot pedal. And of course, you can use the hand crank to put the needle in the down position when you stop. To get these extra features, you need to move up to a higher price range.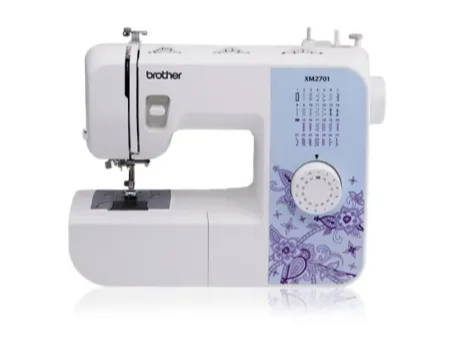 Japanese brand, Brother, is a major manufacturer of competitively priced sewing and embroidery machines. A notable feature of the Brother brand is the number of features that it includes on even its most basic machines.
This XM2701 is a very popular machine. It has 27 stitch options, is lightweight and portable, has very simple controls, a drop-in bobbin, 800 stitches per minute, one-step automatic buttonholes, adjustable stitch length (max. 4 mm) and width (max. 5 mm), and includes six presser feet (button sewing, buttonholes, blind stitch, zipper, zig-zag, and narrow hem)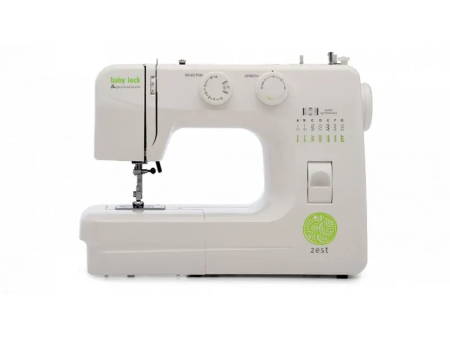 Babylock is also a Japanese company, but some of their machines are made by Brother.
The Baby Lock Zest sewing machine's key features include: 15 built-in stitches, including a four-step buttonhole, a front-loading bobbin, adjustable stitch length (0-4mm) and stitch width (0-5mm), a lightweight portable design (13lbs.), four included snap-on feet (blind hem, sliding buttonhole, zig zag, zipper foot), an extra darning plate for free motion technique, and a built-in thread cutter. This machine doesn't have an automatic needle threader.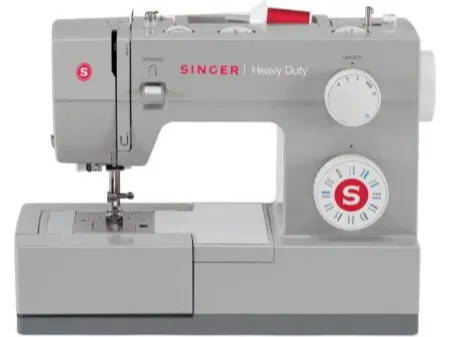 The American brand Singer has been synonymous with sewing since 1851. It introduced the world's first zig-zag machine and the first electronic machines. Singer provides a wide range of domestic and commercial sewing machines.
The Singer 4423 is a beginner-friendly sewing machine that can zip through heavy material with ease. It is lightweight (weighs just under 15 pounds) but has a heavy-duty motor, has 23 built-in stitches, a drop-in bobbin, an automatic needle threader, an automatic buttonhole stitch and can handle 1100 stitches per minute. You can change both stitch length (max. 4 mm) and width (max. 6 mm).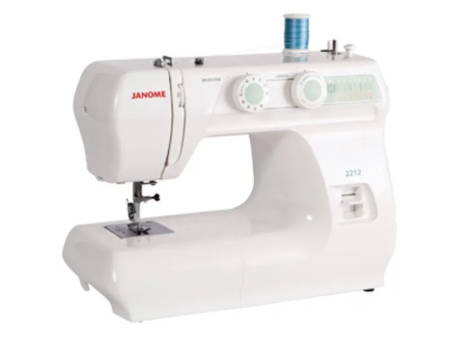 The Japanese brand, Janome, is one of the largest brands in the world. Janome has a heritage for quality and a reputation for some of the quietest sewing machines to use.
The Janome 2212 is a quality entry level model offered at an affordable price. This mechanical machine features 12 built-in stitches, a four-step buttonhole, an extra high presser foot lift, dial pattern selection, stitch width (max. 5 mm) and length (max. 4 mm) adjustment, sews at 860 stitches per minute, has a thread cutter, low shank, snap-on presser feet, and front loading bobbin (you can adjust the bobbin tension). This machine doesn't have an auto-needle threader, though.
Pfaff is best known for precision, accuracy, and durability. Think of this as a "powerful German machine". The brand was originally German but was later sold to Singer.
The Pfaff Smarter 140s has 21 stitches to experiment with, including buttonhole stitches. The width (6mm) and length (4mm) of stitches can be altered. It has snap-on/snap-off presser feet, simple dials, adjustable presser foot pressure, an integrated needle threader, a high presser foot clearance, a top loading bobbin, and a thread cutter. There are five different Pfaff presser feet included plus a hard cover case.
BONUS: Must-Have Sewing Tools for Beginners

As you are reading this article about a sewing machine for beginners, I thought a little checklist for sewing tools to get started would be helpful, too. Madam Sew has many tools that can make your sewing life easier, but as a sewing machine is already a big and expensive investment, I will just list the basic tools here: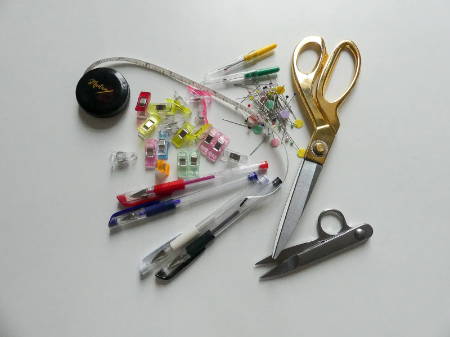 And, if you'd like to buy a beginner sewing kit that has everything already compiled for you, check out Madam Sew's Get the Sewing Going Kit.
I hope you can find the beginner machine that is perfect for you, and I'm excited that you are one step closer to a new and exciting journey!
Do you have any questions? Don't hesitate to send me an email or leave a comment below!
An
Writing and vlogging about sewing for MadamSew.com
Facebook, Pinterest, YouTube, Instagram