Discover the MadamSew Electric Fabric Scissors
Hi to all of you lovely sewing and quilting enthusiasts!
Allow me to introduce you to our new favorite sewing and quilting tool: the MadamSew Electric Fabric Scissors! We are convinced this cutting device can speed up a lot of sewing and quilting tasks considerably without giving in on accuracy. Read on to discover all the advantages and features of these powered fabric shears.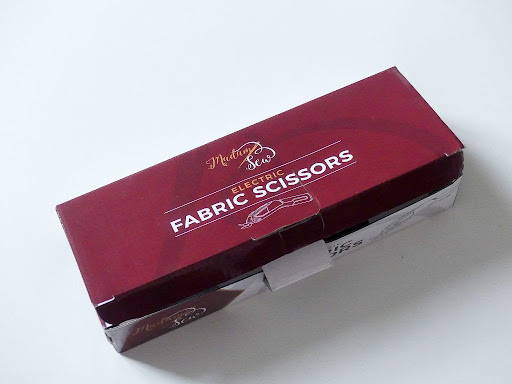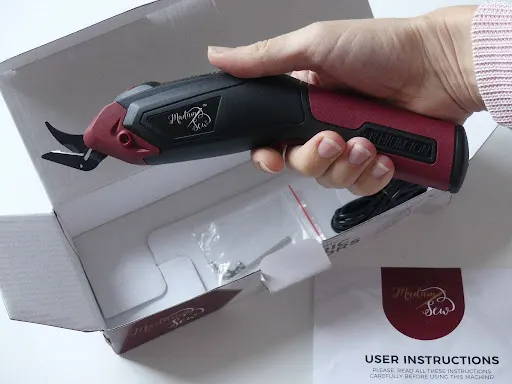 You don't need trained muscular hands to make these scissors cut yards and yards of fabric. The strain on your hands is considerably less and the (horse)power these electric shears have is just amazing! I have been using them for a while now and I have some things that are interesting to share with the MadamSew community.
If you are cutting many yards or if you're looking to increase your cutting productivity, these powered scissors might be the answer for you. What I consider to be the main pros:
Your hands won't get tired like with regular scissors.

You don't need a cutting mat like with rotary cutters.

They cut through heavyweight fabrics (coat wool, denim, vinyl, canvas, etc) like butter!

Multiple layers are never an issue.

And last, but not least: no risk of jagged cuts!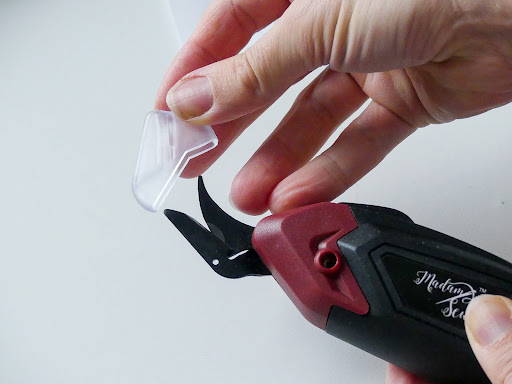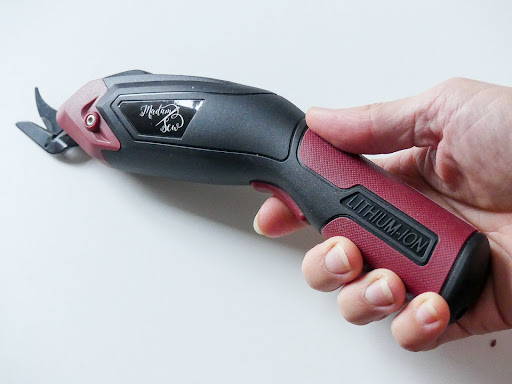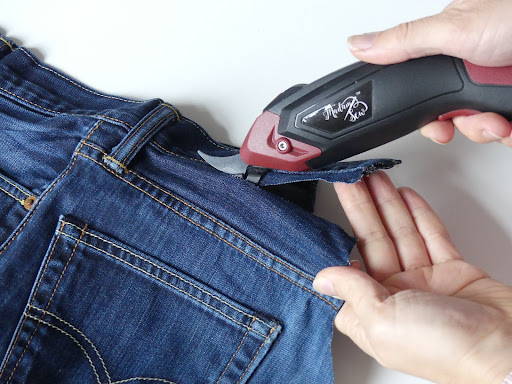 Two things to keep in mind before buying these shears:
Power doesn't come silently. These scissors make some noise. I can't express it in decibels but it is comparable to the sound of an electric razor. I don't really mind it but I wanted you to be aware. You can hear the sound of the MadamSew Electric Fabric Scissors in the YouTube video that comes with this blog post.

 

As with most things, using these scissors to their top accuracy will take some practice. They are very easy to operate but they are not intended for detailed cutting; for example, mini pattern pieces for doll clothes. However, I've used them to cut circular shapes and around different shaped pattern pieces(even the smaller ones), and that went really great!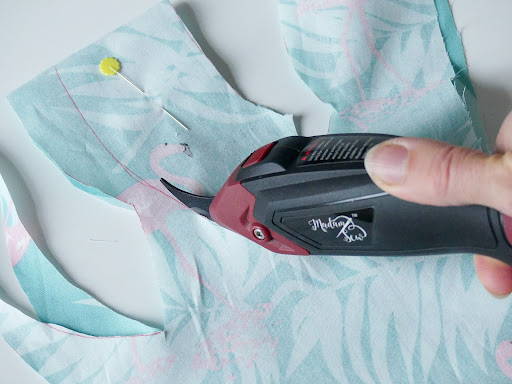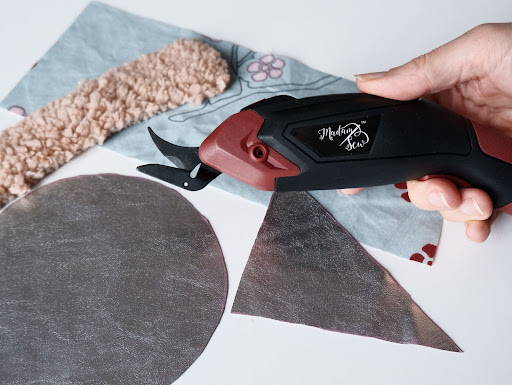 The neat features of the electric fabric scissors I would like to highlight:
The battery is rechargable

The electric scissors are cordless!

These scissors come with super quality blades, made from tungsten steel

The blades of the electric fabric scissors last a long time but you can buy spare scissor heads from our online store. They are incredibly easy to replace!

The scissors have a comfortable ergonomic handle

The electric fabric scissors are lightweight, only 11.39 ounces.

They are very safe to use. You can even reach the sharp part of the blade with your fingers! I kid you not! I put my finger in between the blades when they are switched ON and not even a scratch!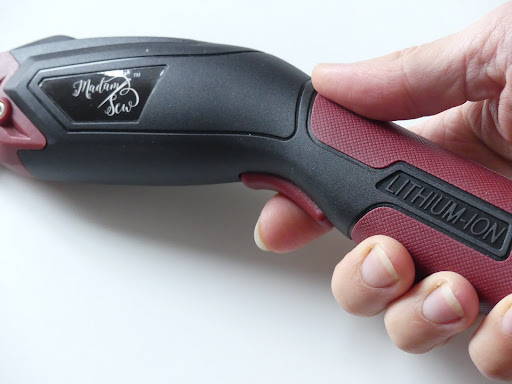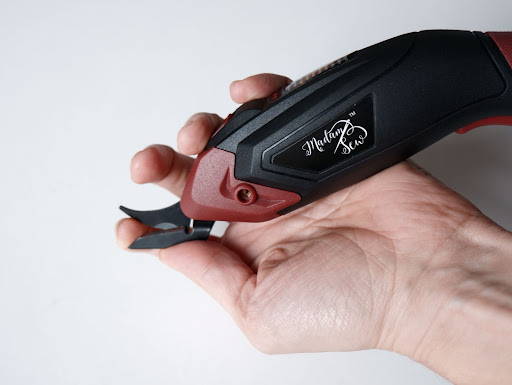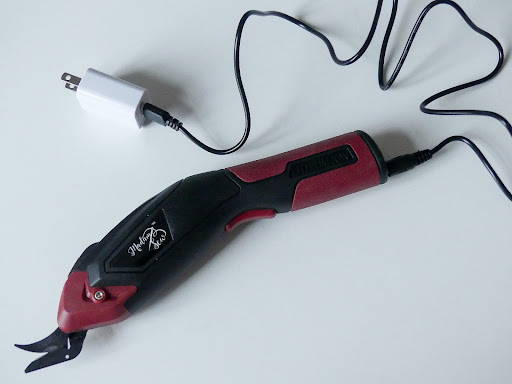 To wrap it up, I would summarize the electric fabric scissors as: "Fast and efficient cutting at the push of a button!!"
Any questions? Don't hesitate to send me an email an@madamsew.com. I'll be happy to help where I can!
Kind sewing regards,
An
Sewing Blogger for MadamSew.com
Madam Sew is an online sewing and quilt shop. We carry the most amazing quilting and sewing supplies! Visit our sewing and quilting store and find out about our remarkable quilting tools, universal sewing machine feet, qualitative notions, sewing essentials, organizers and much more for sewists and quilters. And know that every product comes with clear instructions, tutorial videos and craft inspiration.
Come in, visit us at www.madamsew.com, take a look around on our webstore and discover the wealth of sewing projects and inspiration, quilt blogs, YouTube sewing tutorials and free patterns we created or shared over the years.
Do you want to get in touch with other sewing and quilting enthusiasts? Join our lively Facebook communities too!