Between October 17 and October 21, An, MadamSew's very own blogger and sewing specialist (yes, the very An you see in most of the blog videos and on Youtube!), and Richard, our co-founder, went on a trip through the country to meet our customers.
Having an online store is a great way to be able to offer the newest and handiest tools at razor sharp prizes - the massive drawback being not having any direct, face-to-face contact with our Madam Sew clients. Yes, that's you! It's such a shame we don't see you or any other customers in person.
To scratch that terrible itch, An and Richard went on Tour through the US, visiting customers who so cordially invited them to their homes.
They showed their sewing rooms and creations, shared their ideas, tips and frustrations and chatted about all the big and small things that make being a crafter so exciting.
Below you'll read a short impression of every visit.
In the coming months we will be sharing a bigger story of every single visit. What is everybody else up to? You'll read it here!
In the meantime we already started working very hard on the ideas and tips we received for new products (watch this space - magnificent products alert!), support and even clearer tutorials/instructions. We're getting better and better at making you better, if you know what I mean ;-).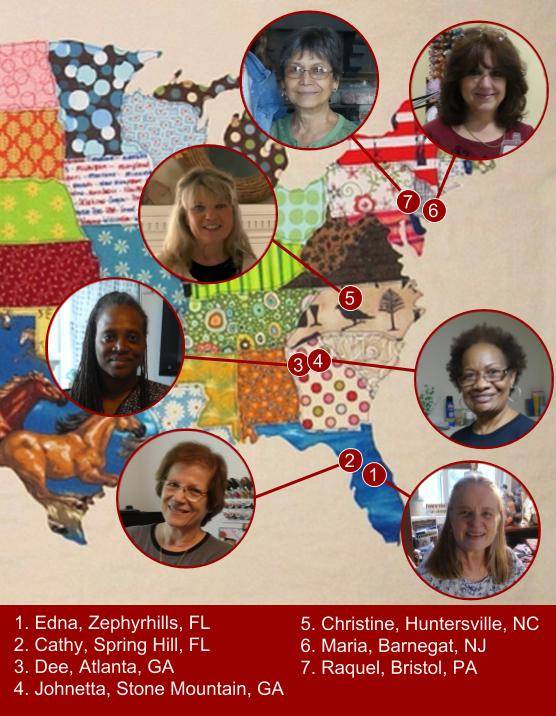 1. Edna from Zephyrhills, Florida
On their first stop of their trip, An & Richard met Edna & Bill in Zephyrhills- Florida. The most lovely people! Edna has a little craft heaven in her house. She owns 13 sewing machines of which the majority are real vintage treasures. Her husband Bill works on them so she can be crafty and make, beautiful stuff for her Etsy shop, for her kitty, for a pet hospital,... What a great visit. Thanks Edna & Bill for your hospitality!
2. Cathy from Spring Hill, Florida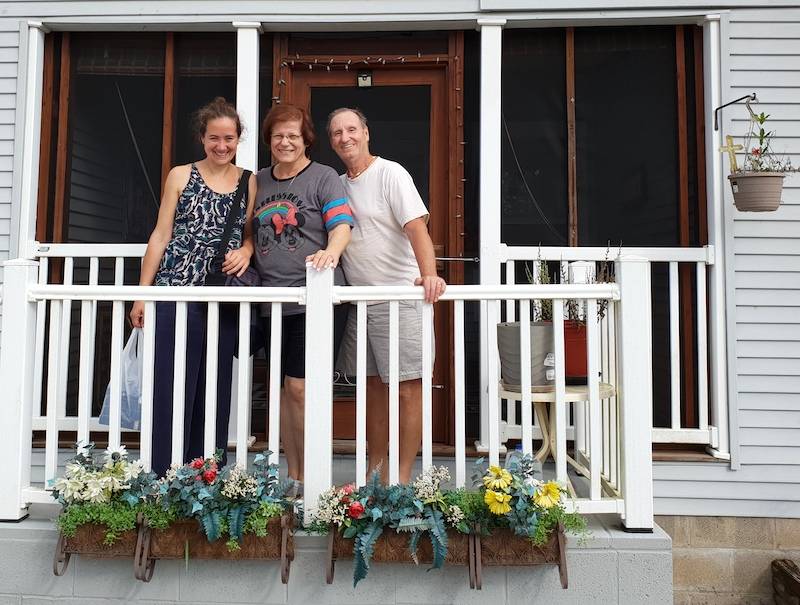 Second stop, Cathy and her husband in Spring Hill Florida. Cathy makes all kinds of beautiful crafts projects and has an amazing crafts room in their warm family home! There even is a second room in the house dedicated to sewing. A room where Cathy holds her "Craft Ladies Club". Ladies from the neighbourhood meet once a month and create craft. It is wonderful. There are experts, beginners, and brand new to sewing. Everyone learns from each other.
3. Dee from Atlanta, Georgia
This is Dee from Atlanta. An and Richard met her in her apartment where she has a very bright sewing corner with an impressive Brother embroidery machine. Dee is a very eager to keep on learning new things. She goes to craft shows and many different sewing classes and constantly tries new things. It was a very inspiring visit!
4. Johnetta from Stone Mountain, Georgia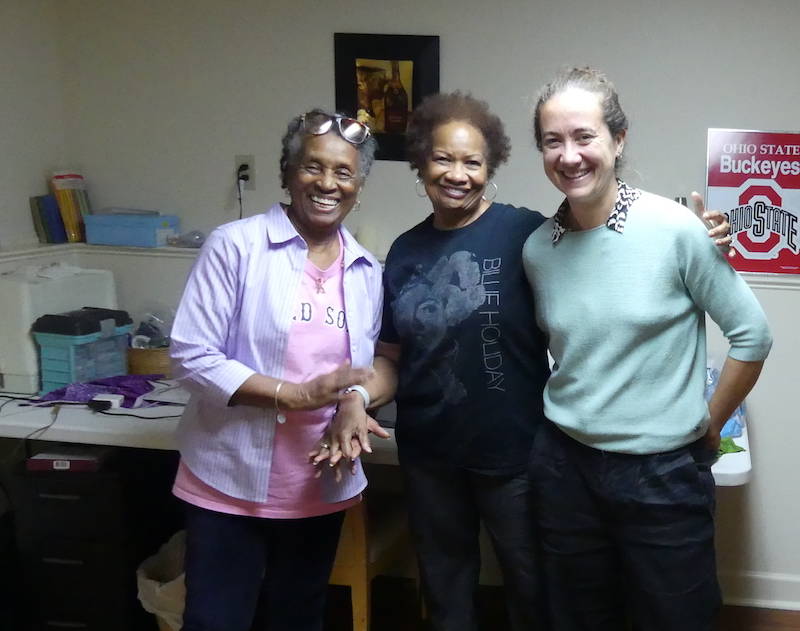 Next, An and Richard met Johnetta and her neighbour Mary, two sweet lady's from Stone Mountain. Johnetta's mother was a talented and experienced seamstress, but Johnetta herself only picked up sewing about a year ago and is very ambitious. She has plans for installing a bright sewing room in her house and would love to make and sell beautiful stuff. Go for it, Johnetta !
5. Chris from Huntersville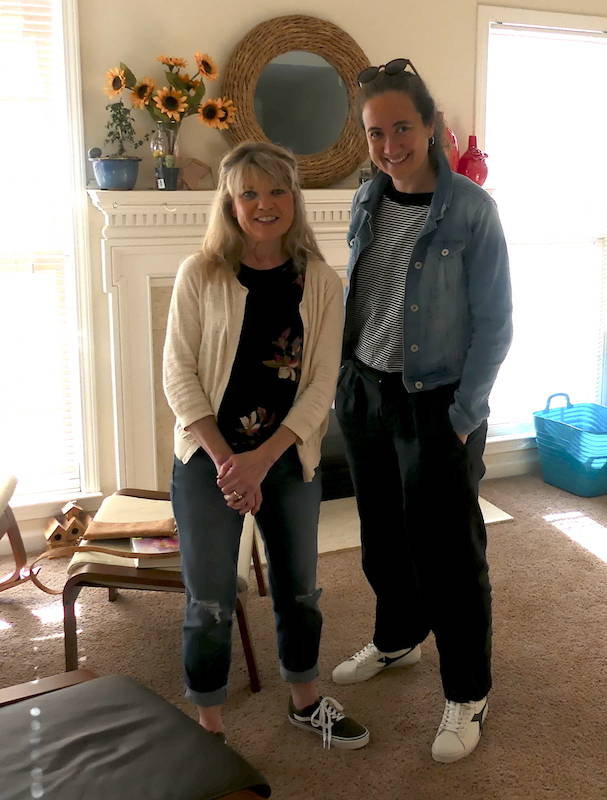 This is Chris from Huntersville. It was so interesting talking to her about her sewing plans for the future. She showed her beautifully made stylish purses and handy stroller tote bags. She's a true maker and creator with a very big heart!
6. Maria from Barnegat, New Jersey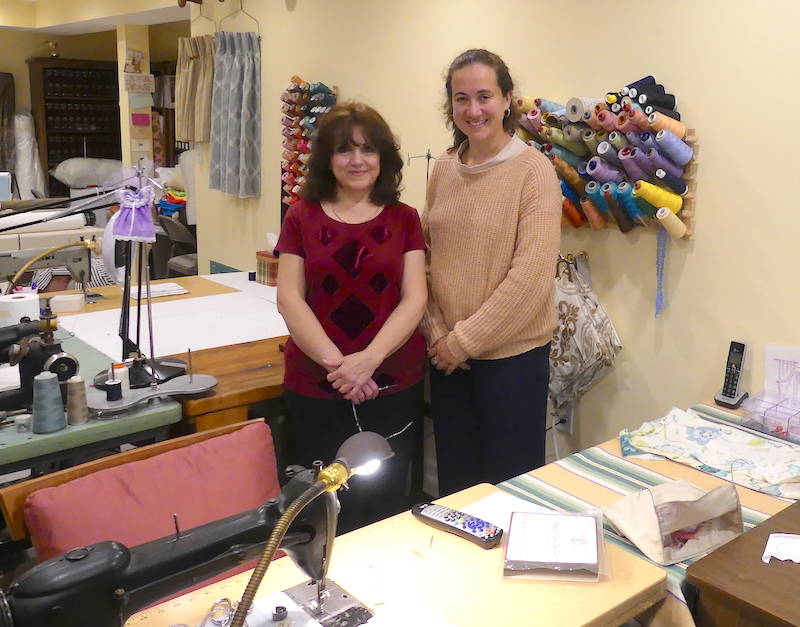 This is Maria from Barnegat. She's a passionate sewer and crafter. In her basement she installed her own drapery company, Fabric Works, she teaches sewing and makes beautiful bridal accessories and clothing. An and Richard were very impressed by her craftsmanship and the hospitality of her and her family.
7. Raquel from Bristol, Pennsylvania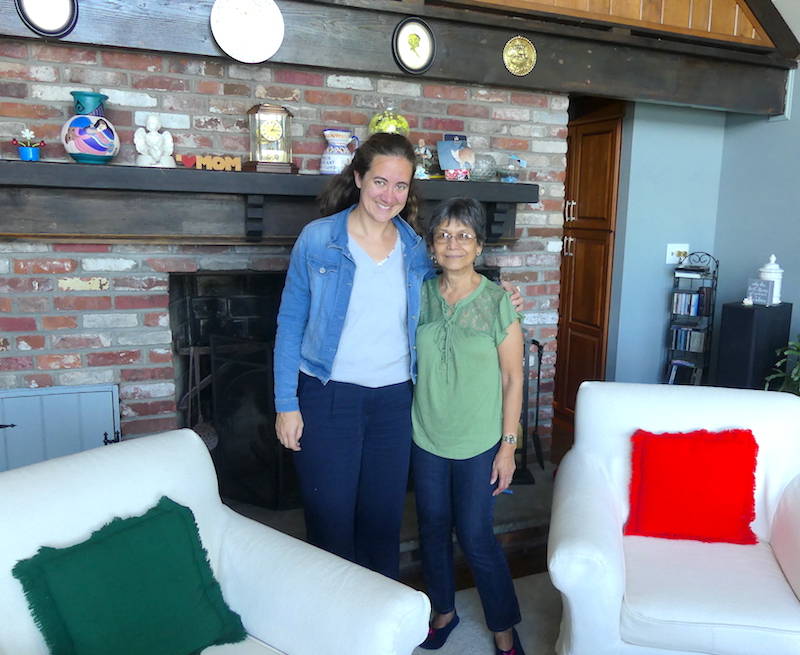 Raquel from Bristol is a very sweet lady who loves to sew things for her family and friends, from little pouches, personalised aprons, cushions, drapery to costumes for the kids... She also showed her last project, a blue evening gown. Impressive!
What an amazing trip this was. We definitely plan to make more of such trips in the future. Meeting our customers is so much fun, so rewarding and so inspiring. The whole MadamSew team is burning with even more fire to improve our products and service!