5 last-minute Halloween costume & decor ideas
It's the spooky season again!
Time to get dressed up - but you may not always find the Halloween costume of your liking, so why not make one this year?
Here are our top 5 ideas for DIY Halloween costumes and creepy home decorations that you can easily make at home!
Witches Silhouette Halloween Pillow
Make this fun and easy witches silhouette pillow to give that perfect spooky addition to your Halloween decor!
The best part is that these pillows can be placed anywhere once done: so add them to your living room or style any other corner of your house as you wish!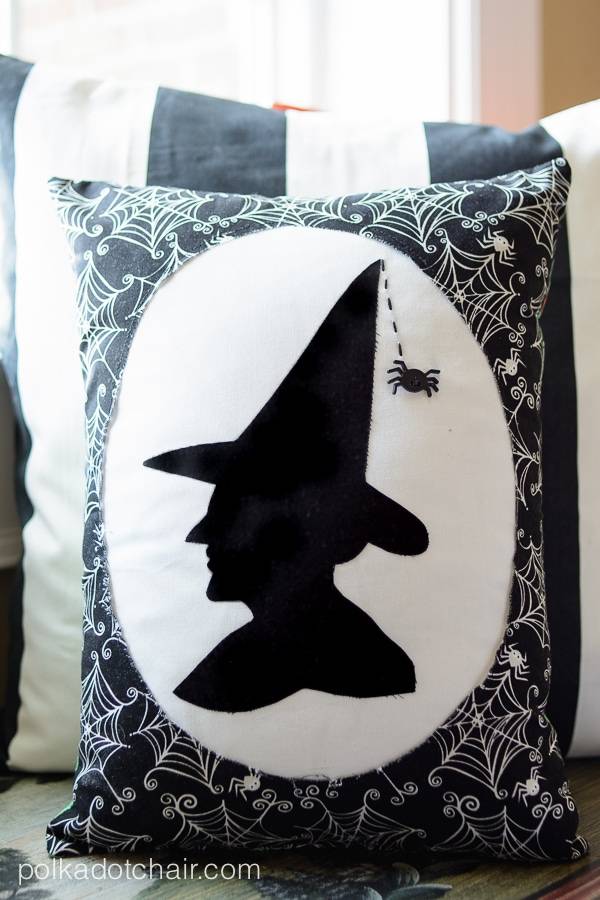 DIY No-Sew Pacman Costume

Running short on time? Make this easy no-sew PacMan Costume!
You can also use this technique and make your own felt shapes and paste them onto a plain dress to make your own version of this dress!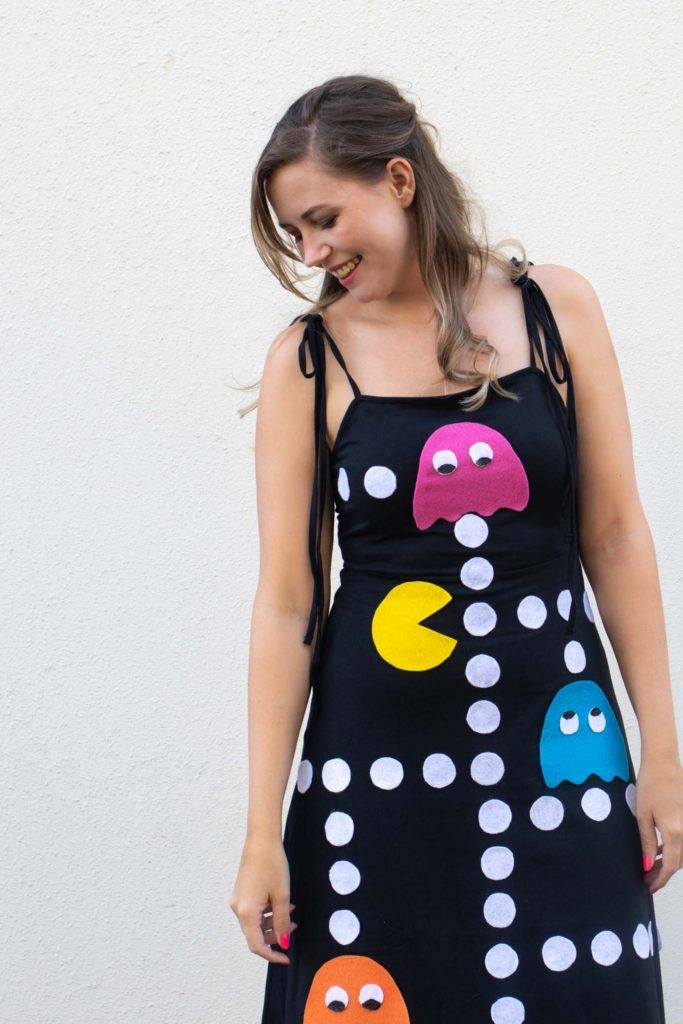 Get ready for Halloween with this easy to make Harry Potter Robe pattern for all sizes! And if you can find cheap fabric, you can make this robe for about 10 dollars, including the patch which I got for 3 dollars on Etsy. You know that the luxury store-bought robes are sold at 80 dollars!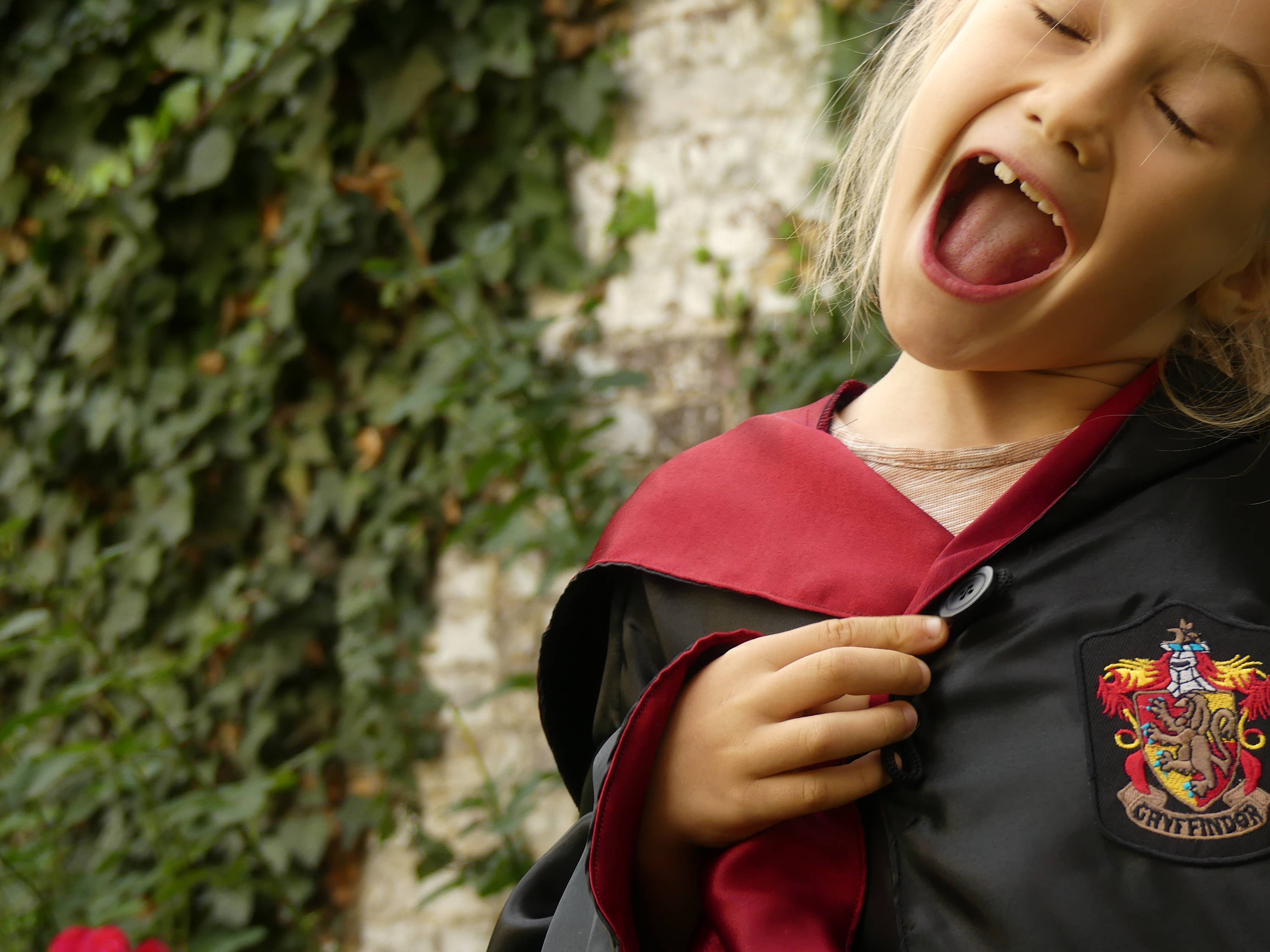 The Scrappy Halloween Table Runner

Have some Halloween fabric scraps on your hand? Make this quilt as you go, super easy table runner!
Try and stick to a color scheme for this, 3-4 colors, and keep the rest neutral to give a cohesive look to the runner.
The Scrappy Halloween Table Runner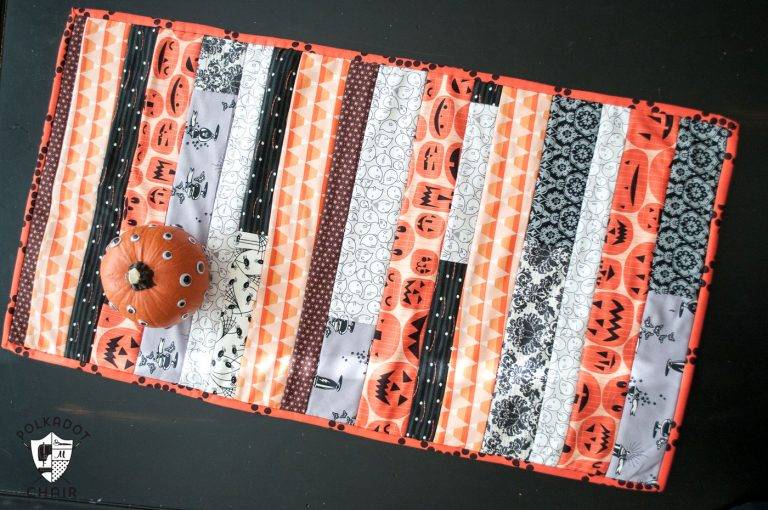 Want your costume to be fun and not too 'ghastly'?
Check out this DIY Flamingo costume which requires no-sewing!
The best part? You can put this fast Halloween costume together in an hour once you have gathered the clothing, safety pins, pink boas & felt.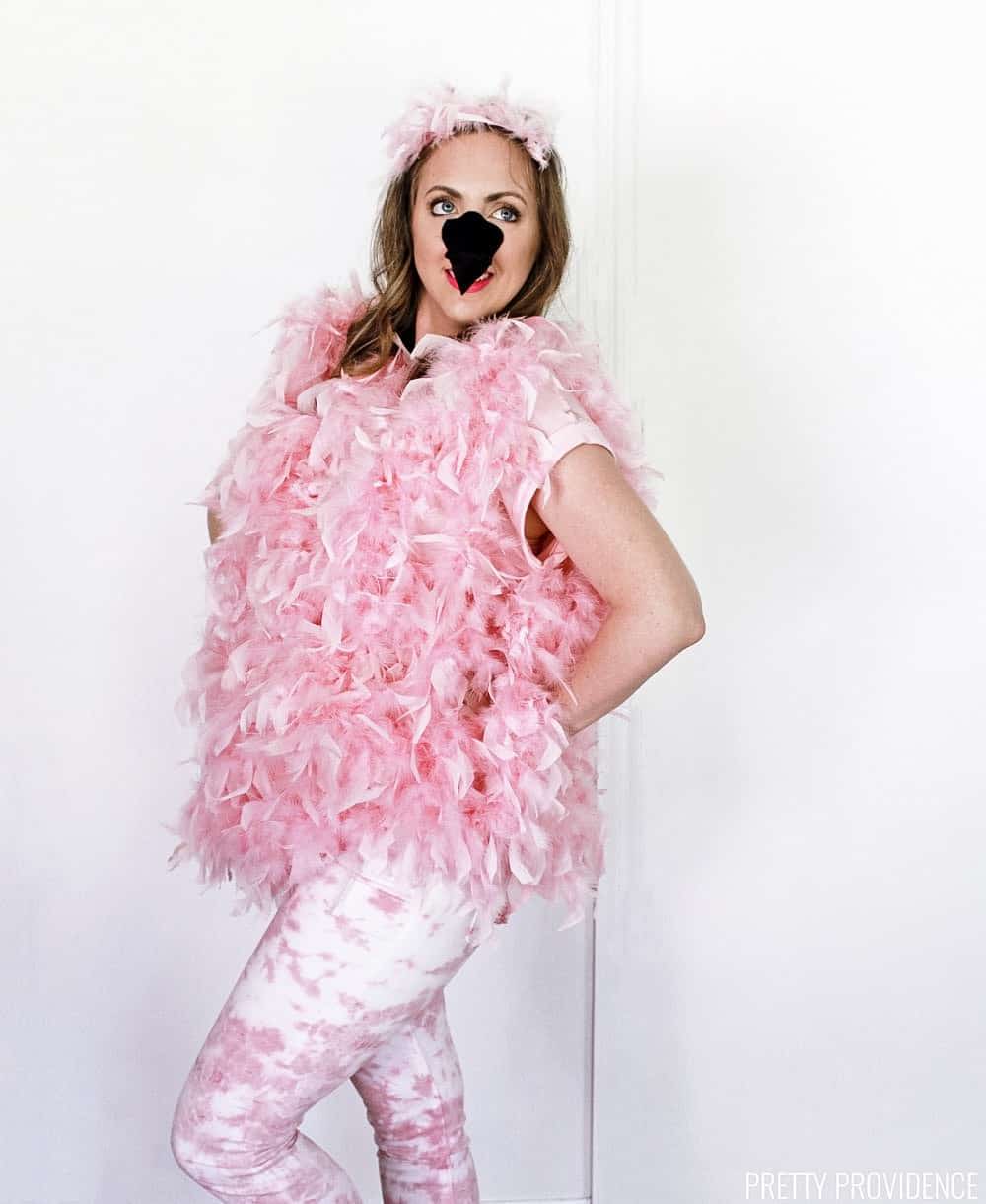 Tell us what you are making for Halloween this year? Already made something? Share it in our sewing community and see what others have made HERE
Looking specifically for children's Halloween costumes? Check out our previous blog post here