Sewing with a PDF Pattern
-
FREE SWEATER DRESS DOWNLOAD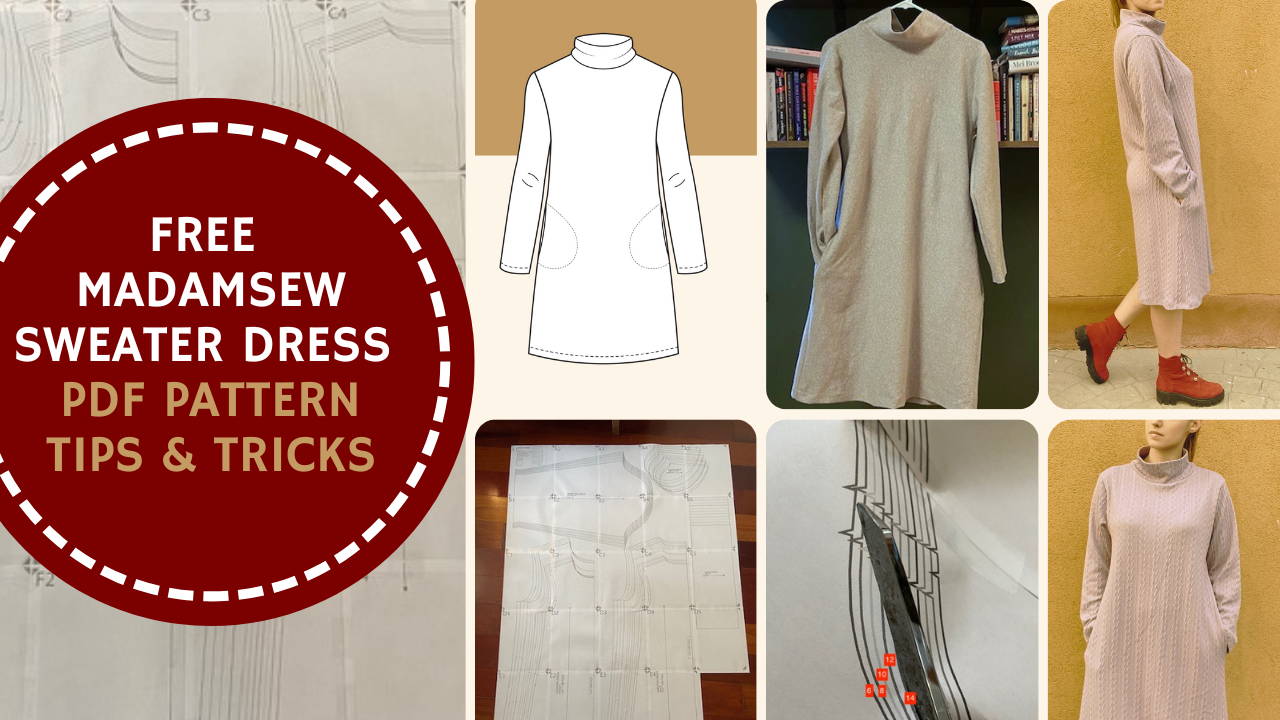 ---
Are you new to using PDF sewing patterns? At first glance, they can be pretty intimidating. All those pages to print out! What will happen if I tape them together wrong? How do I know I have the correct size? Well, with a few tips from us here at MadamSew you'll be sewing in no time and have a new dress to wear by tomorrow!
We have designed a beginner level clothing pattern of a cozy and stylish turtleneck sweater dress. Free for you to download and make! Yes, you read it right, FREE !!! You can print one file with the pattern pieces in different sizes and one file with the detailed step by step instructions, clear images included.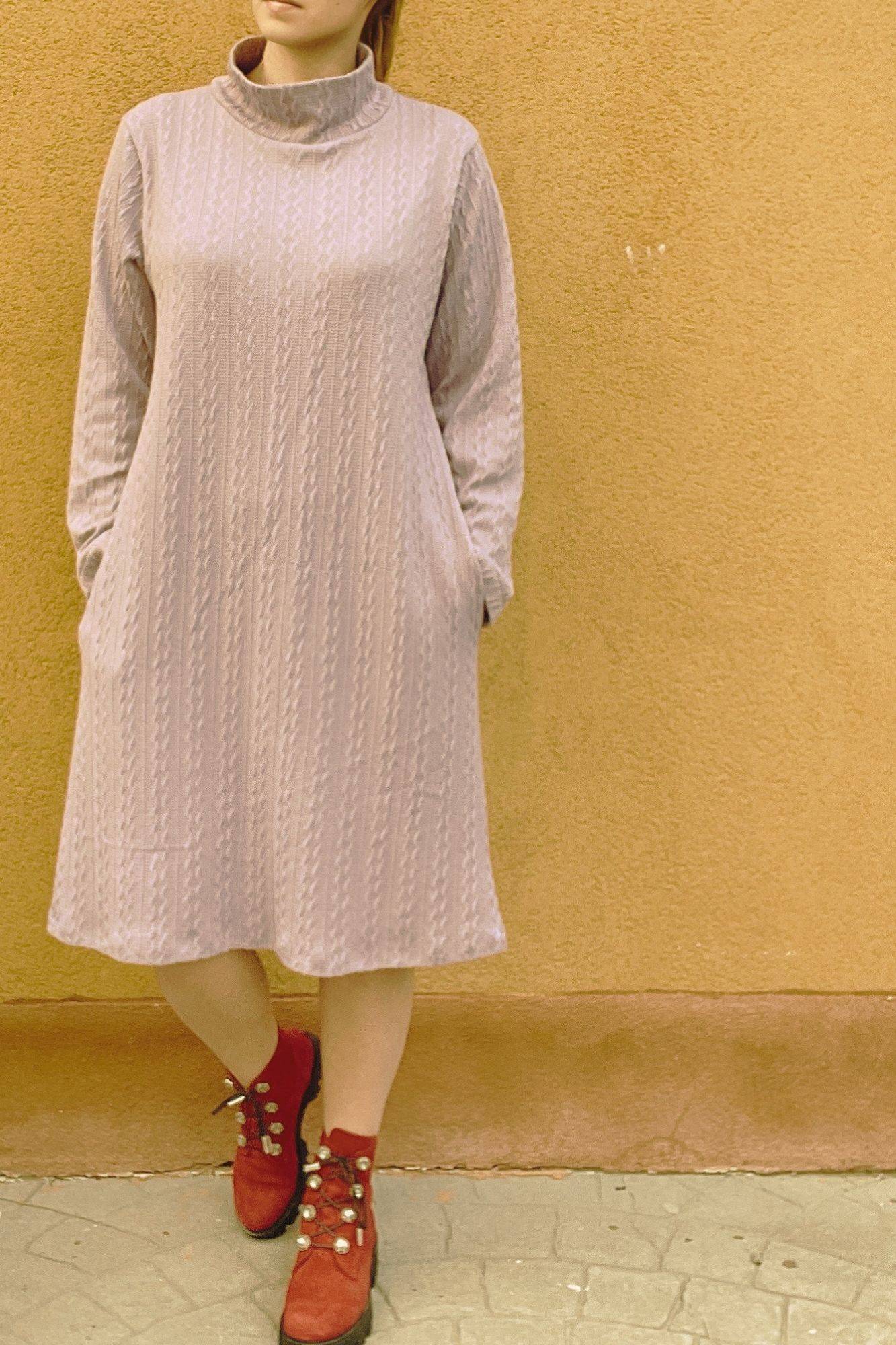 Dress it up with some jewelry and boots for a night out or throw on some leggings and sneakers for an easy and comfortable outfit to drop your kids off at school. The possibilities are endless! But where to begin?
---
Now that you have downloaded the PDFs to your computer, the next step is to print! If you feel comfortable following the instructions online on your computer or tablet, no need to print them! But if you're like me and you need to have tangible instructions beside you for the duration of your project, printing them isn't a bad idea.
To print out the pattern pieces you will have to make sure your printer has a few settings situated:
1. We recommend printing the pattern pieces in color. Each size is marked by a different color and being able to distinguish between them will make the next step (cutting out your size) easier. If you don't have color ink, or would prefer to print in black and white, I will address that later in the post.
2. Make sure your printer is not scaling the pieces - there should be an option to ensure the scale is set to 100, or a box to mark "no-scaling" Here is an example for my Brother printer:
3. Test print the first page. On the first page of the patterns you will see a "scale test box" that is 1 inch by 1 inch. Measure this using a ruler to make sure your printer settings are correct.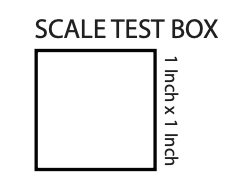 If this is sized correctly, then you're all set to print the full set of pages. This pattern has 28 pages in total.

2. Line up the Pattern Pages

Once you have all your pages printed you will now line them up with each other. There are triangles in each corner, if you match them they should form a square. You can trim your margins if you would like to make it easier, or if you're like me and don't mind being a little loose, you can eyeball. See below: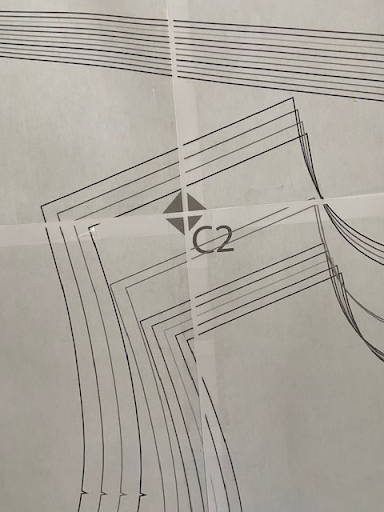 When lining up your pages you will notice each page is marked with a letter and a number. Each row will have a consistent letter (A, B, C), while each column will have a number (1, 2, 3).

Don't be afraid to work on the floor! I do not have a large sewing table, so the floor is the perfect space for me to sprawl everything out and get a bird's eye view of my project.

3. Cut Out the Pattern Pieces

Once you've taped all the pages together, you can now cut out the different pattern pieces.

1. Identify your size. Make sure you choose the size that best reflects your body measurements, not your typical dress size.
2. The different sizes are outlined in different colors as you can see here:

As mentioned before, if your printer is low on color ink, or you prefer to print your pattern out in black and white you will need to take special care to ensure you are cutting on the correct line for your size. It may be a little tricky to decipher the different shades, so you will need to count out the lines to get to your size. For example, I wanted to cut out a size 14 (my printer ran out of ink, of course) so I counted out from size 6 up five lines to the line for size 14 and followed it. Be sure to cross check with the digital version to confirm it is the correct line to cut.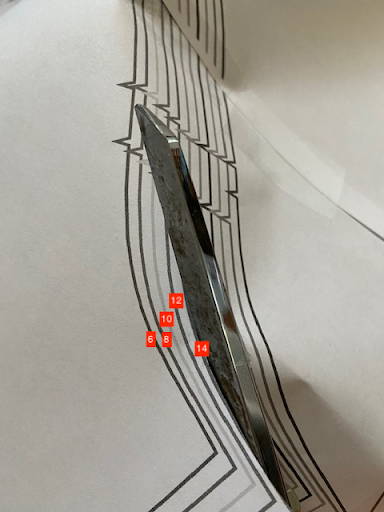 It can get especially tricky in some parts (see below) just trust yourself and do your best!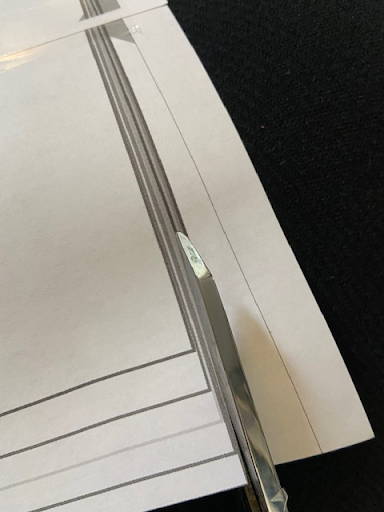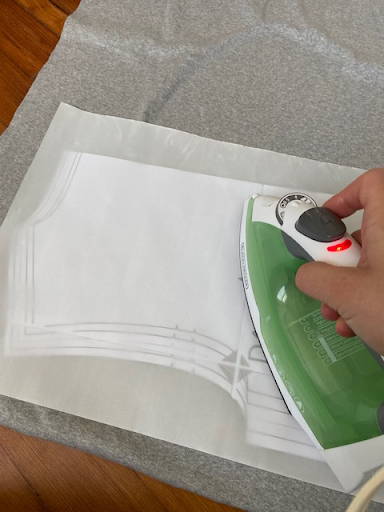 It's also a good idea to iron your fabric before pinning your pattern pieces down to ensure no wrinkles mess with your cutting experience.

4. How to Layer Your Pattern Pieces on Your Fabric For Cutting

Try to arrange the pattern pieces on your fabric in a way that wastes the least amount of fabric. You can see how we suggest you layout the pattern pieces on page 8 of the pattern instruction PDF.
This suggested layout is specifically for fabric that is a solid color or a non-directional print. We do not recommend using a stripe or a print that needs to be matched exactly if you are a beginner in sewing as it takes an extra effort to ensure pieces fit exactly.
Most clothing pattern pieces are drawn and cut on double folded fabric because you'll need the pieces twice and mirrored. The two big pattern pieces of this dress you only need to cut once but they are cutted 'on the fold' because the left and right part are identical. This means that the fabric pattern piece will be double the size of the paper pattern piece and the fold is the middle, where it is mirrored.
One of the smaller pattern pieces, the collar - number 5, is also drawn on the fold in the suggested pattern layout but the pattern itself is presented full length. If you want to cut it on the fold, like the layout suggested you need to cut or fold this paper pattern piece in half before copying it on your fabric.
Depending on the pattern, the seam allowance is included or not. In this case it is so you can just trace around the pattern without adding extra seam allowance. On all seams it is ⅜ inch except for the bottom hem and wrist hems, these allowances are 1 inch.
5. Step by Step Sewing Instructions of the Free Dress Pattern

Once you have your pattern pieces all cut out, you're ready to follow the step-by-step instructions to sew the garment together.
Here are some term definitions that may be helpful as you read through them.
Right-Side: the side of the fabric that you want displayed on the exterior
Zig Zag Stitch: if you do not have a serger or overlocking machine, you can use a zig zag stitch to finish raw edges.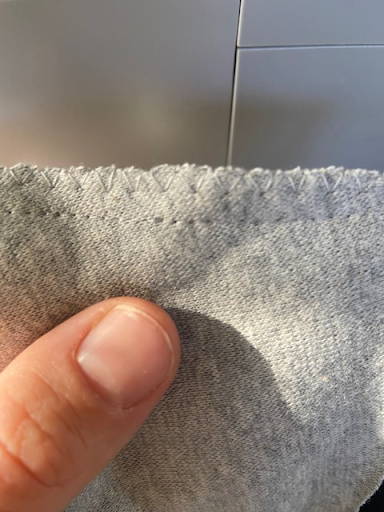 Seam Allowance: Included in your pattern pieces is a seam allowance which means there is an extra ⅜ of an inch all along the edge to allow for the amount of fabric between the fabric edge and the seam.
Cutting on the fold: align the edge of your pattern piece along a fold and cut around the sides to create a larger piece.
Grain-Line: there are arrows on the pattern pieces that should be aligned with the grain of your fabric (the direction of the weave)

Hem-Allowance: Like the seam allowance, the hem allowance means there is an extra inch along the edge of your hem of the skirt and your sleeves to allow a 1 inch hem.
Top Stitch: After you have sewn your seam on the inside of your garment, a top-stitch ensures the seam stays put and gives a nice finish to your garment.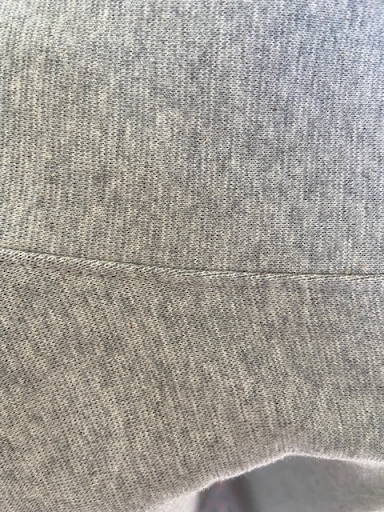 I am so excited to see how your dresses turn out, please share them on our MadamSew Facebook Group and any tips of your own in the comments below!
Madam Sew is an online sewing and quilting store. It carries Tools, Notions, Presser Feet, Essentials, Handy Helpers, Organization/Storage Items, and more for sewers and quilters. Plus, it has many manuals and free tutorial blogs to help increase your skills.
Visit us at www.madamsew.com and discover all we have to offer you.
Join our Facebook communities too!