Monthly Round Up February 2022
So what's new in the sewing community? Here's a monthly round-up of some news of what's happening in the vibrant sewing community across the globe!
From jogging outfits to summer dresses, Lea Baecker has stitched together most of her wardrobe herself from inside her London flat, part of a burgeoning number of young amateur seamstresses.
Like many others in the growing horde of sew-it-yourself enthusiasts, she has grown increasingly disillusioned with the retail clothing industry, viewing it as too destructive.
"My main motivation was not having to buy ready-to-wear clothes anymore because I didn't want to support fast fashion," Baecker, 29, said, referring to clothes made and sold cheaply to be thrown away after minimal use.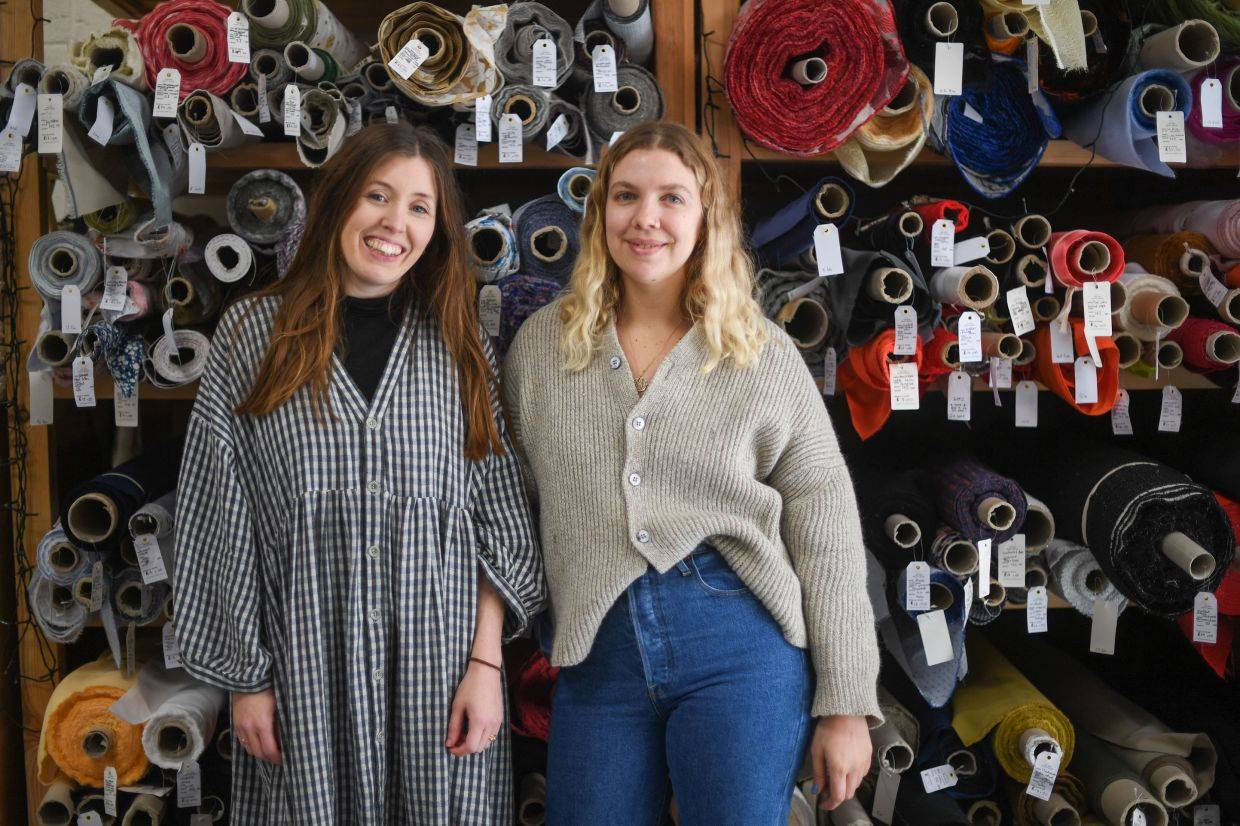 Washington State University is hosting the 38th annual Sewing and Stitchery Expo from March 2-6. For the second time, the popular event will be 100% virtual.
Coordinated by WSU Academic Outreach and Innovation (AOI) Professional Education (ProfEd), the Expo is the nation's largest consumer sewing show.
"WSU has been curating and managing this show since 1984, and it's grown immensely since then. In past years, we would welcome more than 20,000 visitors over 5 days at the Washington State Fairgrounds," said Jennifer Cook, AOI's ProfEd director. "It's a heavily anticipated event each year, and COVID-19 hasn't changed that. But hosting the event virtually gives our participants the ability to attend the event from the comfort and safety of their own homes."
The Expo is designed for sewing and stitching enthusiasts interested in creating their own clothing, costumes, quilts, fiber arts such as knitting and tatting, and other textile-related projects.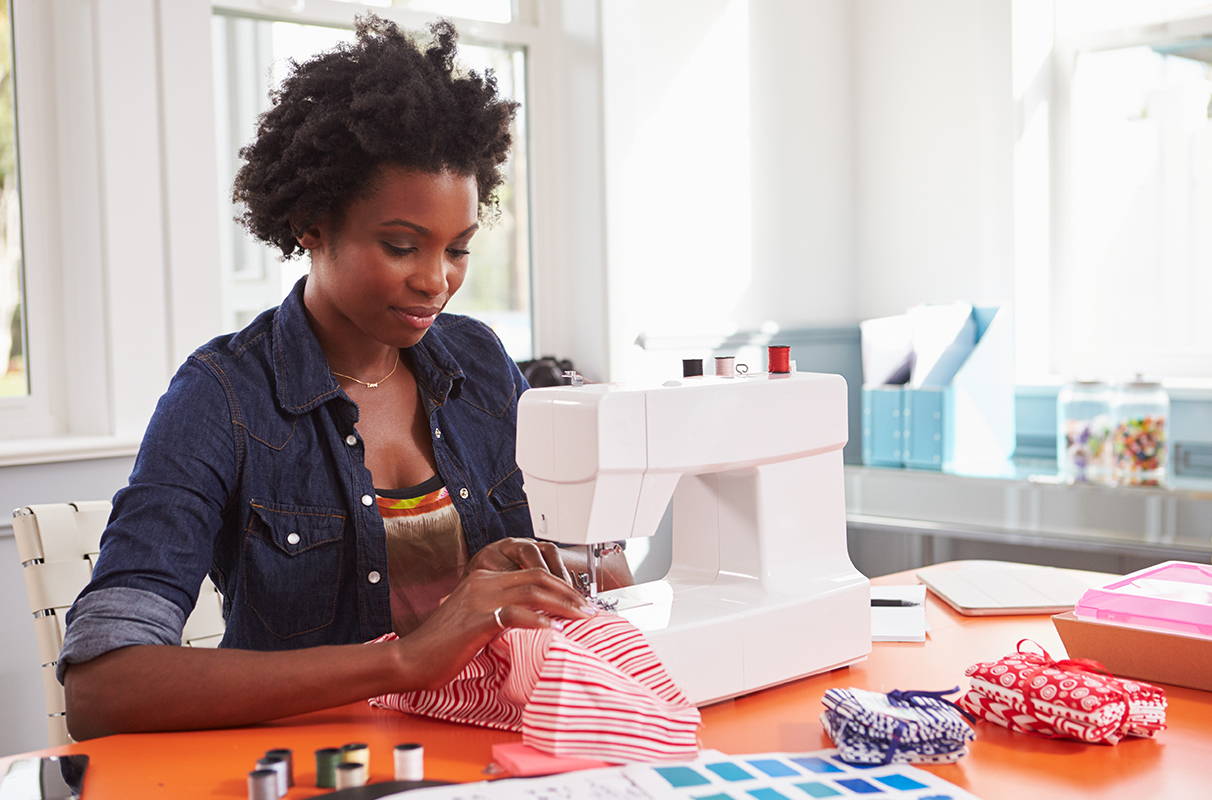 Rory's mother Deirdre Hurley explained how her son had a fascination with sewing and kept saying he wanted to learn to sew.
AN 11-year-old boy from Passage West is turning heads with his eye for home decor, creating cushions for sale locally and online after being gifted a sewing machine by his grandparents for his ninth birthday.
Rory's mother Deirdre Hurley explained how her son had a fascination with sewing and kept saying he wanted to learn to sew.
"We would be over at my parents, and I would be crocheting, his sister Aoife would be weaving and his grandmother knitting, and he just got an interest in sewing."
Rory was given a sewing machine by his grandparents and from the very start, he was taken with it.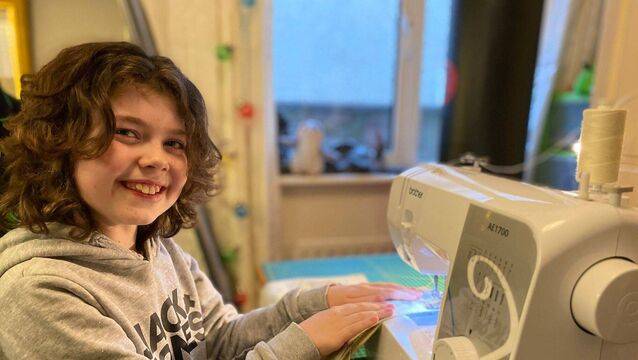 "I love sewing so much. Yeah, this (is) my life," said Odh. "My dream now, I'd be (a) designer for any company."
Duha Odh. (Spectrum News 1/Taylor Bruck)
Her friend told her about the sewing training facility, Esperanza Threads. The nonprofit teaches unemployed or low-income people the skills needed to get a job in Cleveland's garment industry.
"We make pot holders, cozeys, tote bags, aprons and then Esperanza has its own line of some baby clothing and adult T-shirts," said Emily Tiell, executive director of Esperanza Threads.
Often, the trainees are immigrants or refugees with multiple barriers to employment. Esperanza Threads was founded by Sister Mary Eileen Boyle with the help of a ministry grant from the Ursuline Sisters of Cleveland.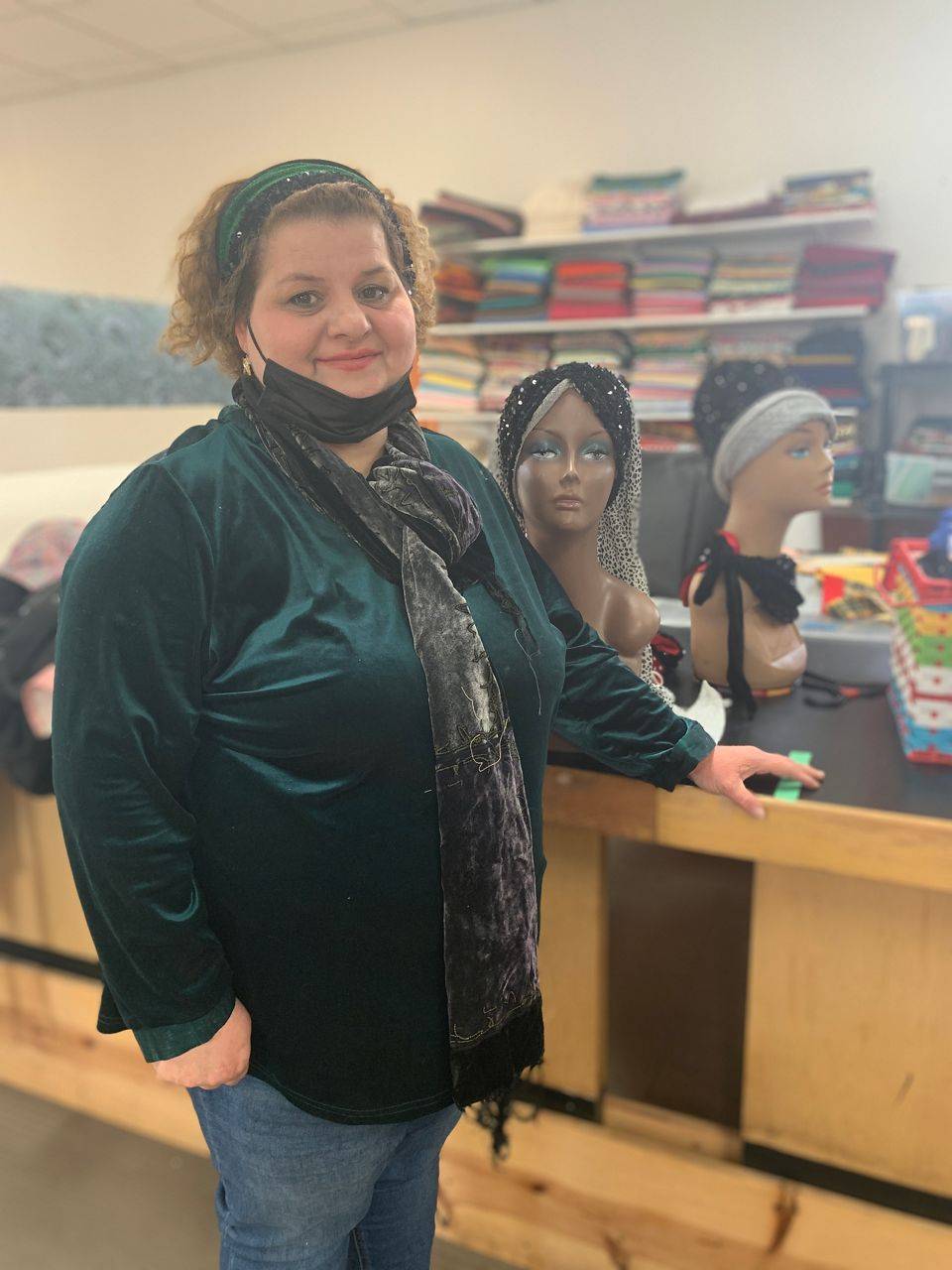 As I write, Valentine's Day 2022 is five days past and Valentine's Day 2023 is 360 days in the future.
Regardless of an uncooperative calendar, my heart requests a valentine to my mother, who passed away 12 years ago.
Flossie Muriel Akins Eades always seemed a little uneasy about expressing love for her children. She was thoughtful and kind, but private and reserved. Although I never doubted her deep love for me, I understood with a child's awareness that she was not going to talk about it.
She showed her love by the things she did, not often by the things she said.
When Mom died, I yearned for her black Singer sewing machine that looked like an antique even in my girlhood. It still worked, though, and my niece needed it, so off it went.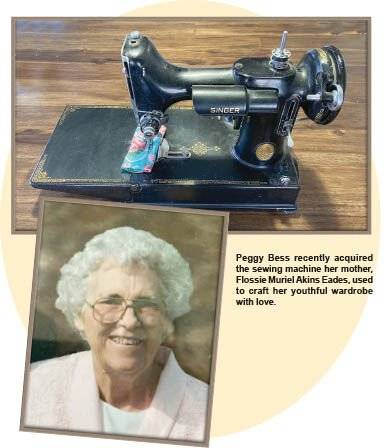 We hope you enjoyed this round up of what's new in the sewing community!
Do you have any other local stories/news that you came across that would be worthy of sharing with our sewing community? Share it with us on ritika@madamsew.com