Make Your Own Holiday Coasters!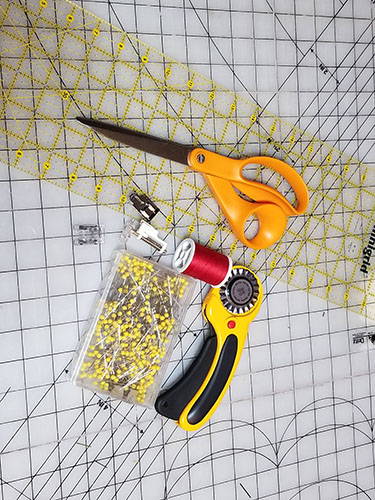 Tools Needed:
Rotary cutter, ruler, mat
Pinking blade or pinking shears
Scissors
Pins
Coordinating thread
¼" quilting foot #10
Darning foot #23
Satin stitch foot 7mm
MATERIALS NEEDED:
Coordinating fabrics
Batting (optional)
Start by cutting your fabric and your batting into 5"x5" squares. You will need 1 square of batting and 5 fabric squares. You can also cut the squares bigger depending on the size of mug you use.
Take one square and lay it in the center with the batting underneath. Then lay the remaining 4 squares around the edges of the center square.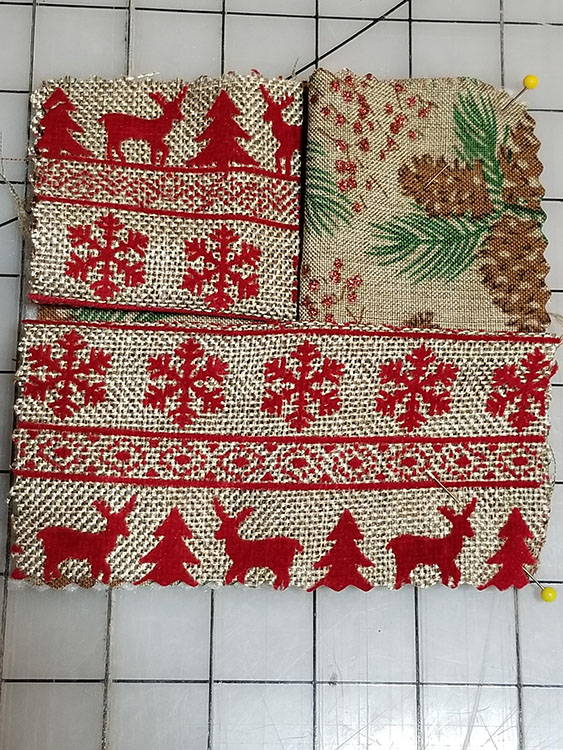 When you get to the last square, fold it in half like the other ones and place it on top. Then take the upper left corner piece underneath, and bring it to the top. Pin in place and then pin around the rest of the square.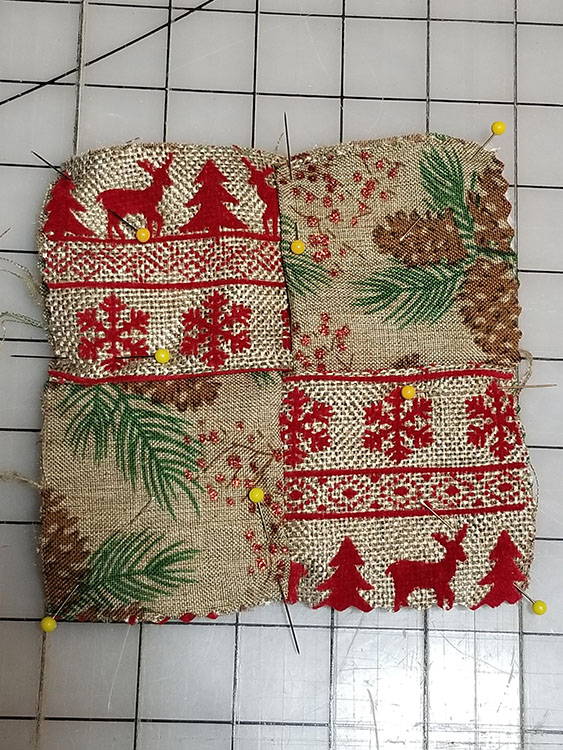 Using the ¼" piecing foot, sew all the way around. Clip your corners and trim seams to reduce bulk.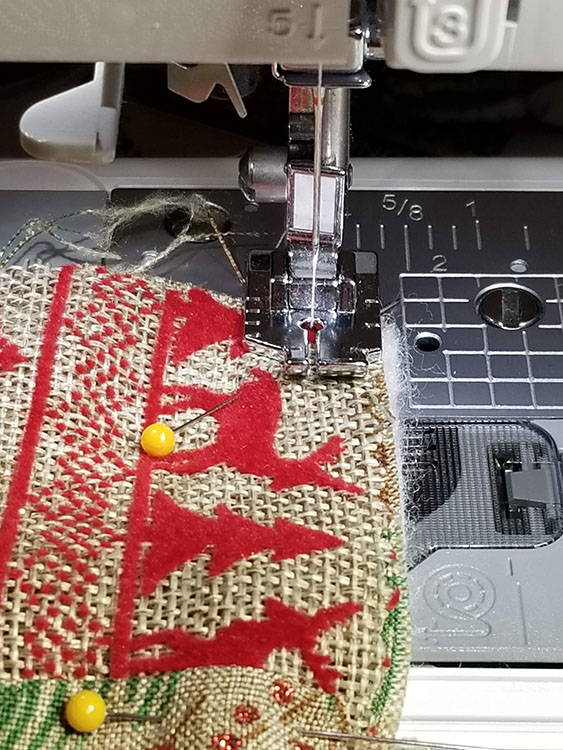 Turn right side out through the middle opening, push out your corners, and then press it out with either your hands or an iron to help flatten it out.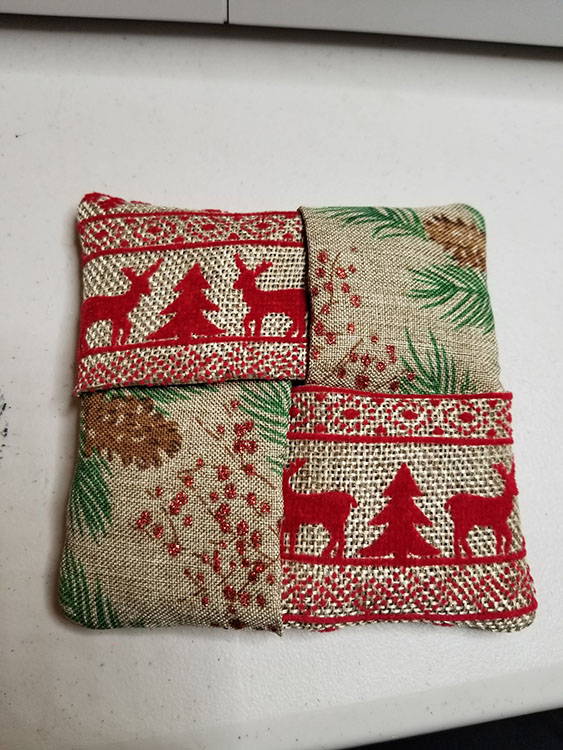 Line up the edges as best as you can and pin in place. Using the satin stitch foot, sew around the center to help anchor everything down and to hide the batting. My edges slipped while sewing so they don't look as good as I would have liked them to.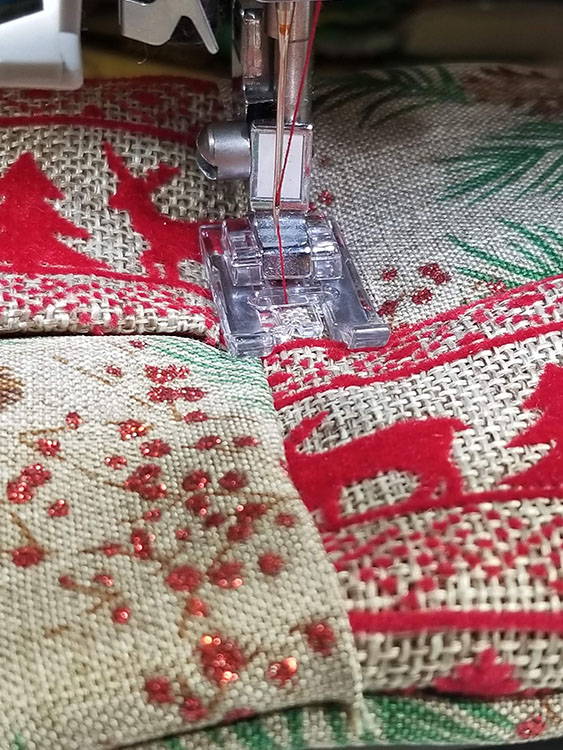 Once that is done, attach darning foot #23, pick a quilting stitch, and quilt away! This helps the coaster feel more sturdy. *TIP* Make sure your feed dogs are lowered! I thought mine were (they weren't) and my quilting stitches did not turn out like I had hoped. Lesson learned.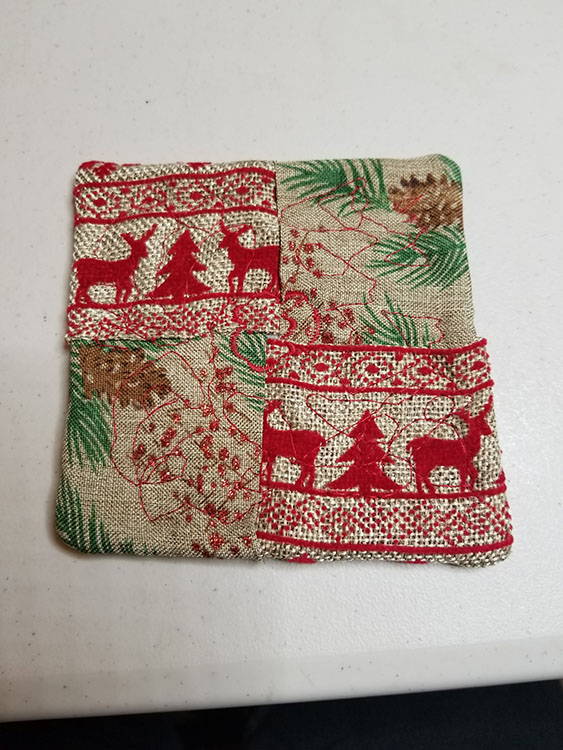 Voila! Super easy, super quick coaster for that nice warm cup of hot cocoa :)