Joining Blocks Using the ¼" Foot with Guide
Hello all!

I'm Ana, a new quilter here to share some quilting adventures with you. I have lots of sewing experience in other areas: I've done some garment sewing but it's not really my thing (armholes!, fitting sleeves!); I prefer sewing for my home (which has gotten me used to wrangling large pieces of fabric), and small projects like toys or small bags for gifts (so I've had lots of practice with intricate cutting and small seams).

Recently I discovered quilting and I am literally in love, it puts to use my sewing skills, I get to make nice things for my home and as gifts, it's very creative and I can use all the pretty scraps I've had lying around for ages! Improvisational quilts are my favorite, I just cut strips of fabric without so much as measuring and put them together in odd shapes to make blocks. Since it's all very slapdash, I don't worry too much about my seams and most of the time they are kind of wonky… But then comes the time to cut those blocks to a certain size and joining them in the quilt, often with sashing; and then I do need my seams to be a perfect ¼" so that my carefully measured sashing actually lines up with the blocks.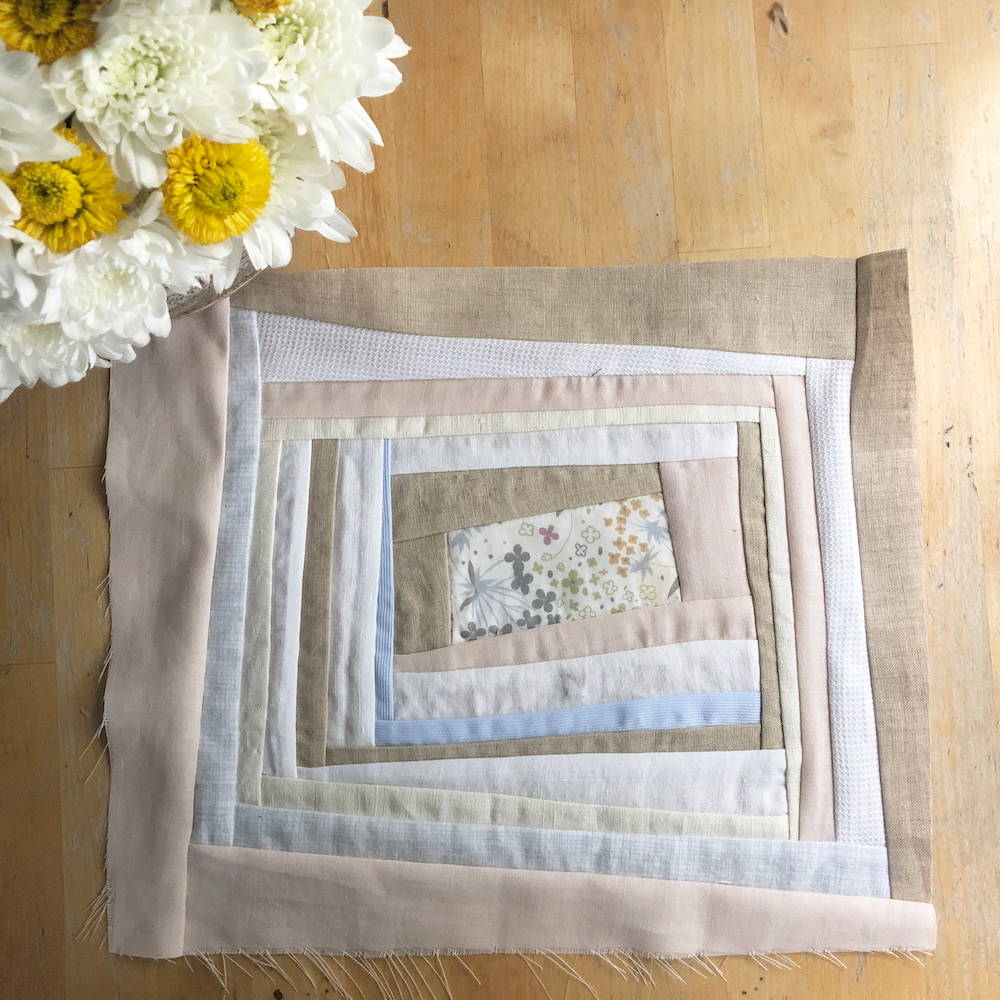 Enter my latest tool crush: the ¼" foot with guide. Up until now I was using a plain old ¼" foot, which is serviceable, but requires more effort and attention to get a real ¼" seam than I can muster on a regular basis especially when putting together small blocks which, as you know, means lots of seams that need to be exactly the same width so that everything aligns properly and you get beautiful, crisp corners.

¼" Foot vs ¼" Quilting Foot with Guide
As you can see in the picture, the 1/4" foot simply has toes that are a quarter of an inch wide, and to use it you align the seam edge with the edge of the foot and keep it in place with your hands as you sew.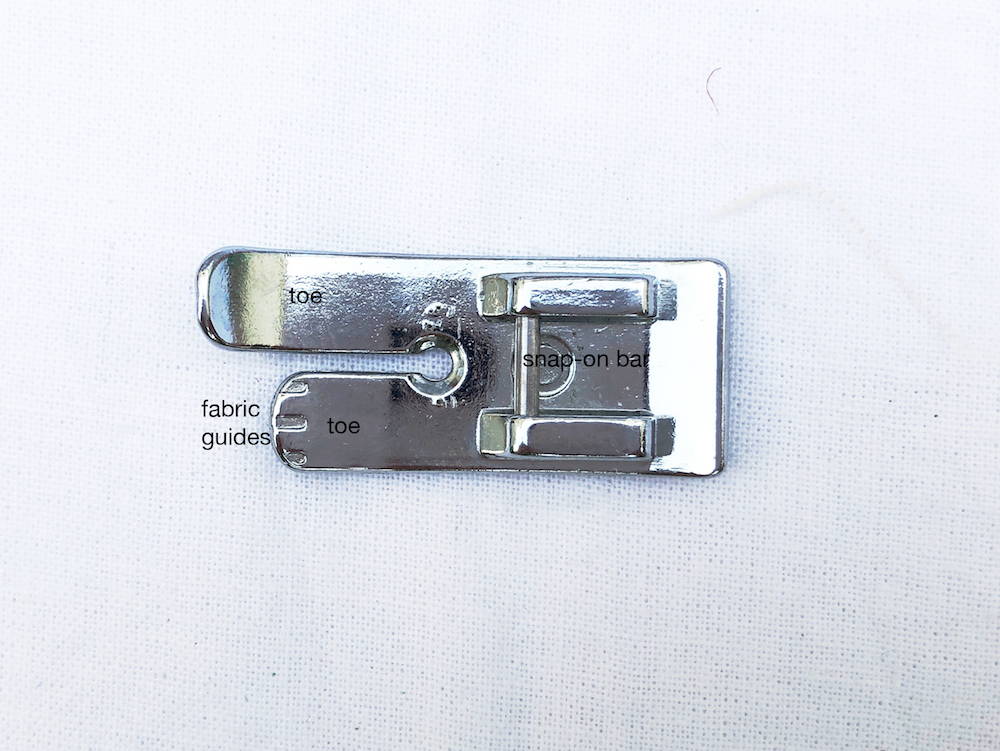 Now, if you look at the 1/4" foot with guide, you can see that it has a blade hinged on the right edge. When you lower the presser foot, the blade rests on the needle plate exactly a 1/4" from the needle. To use it you glide the fabric against the blade.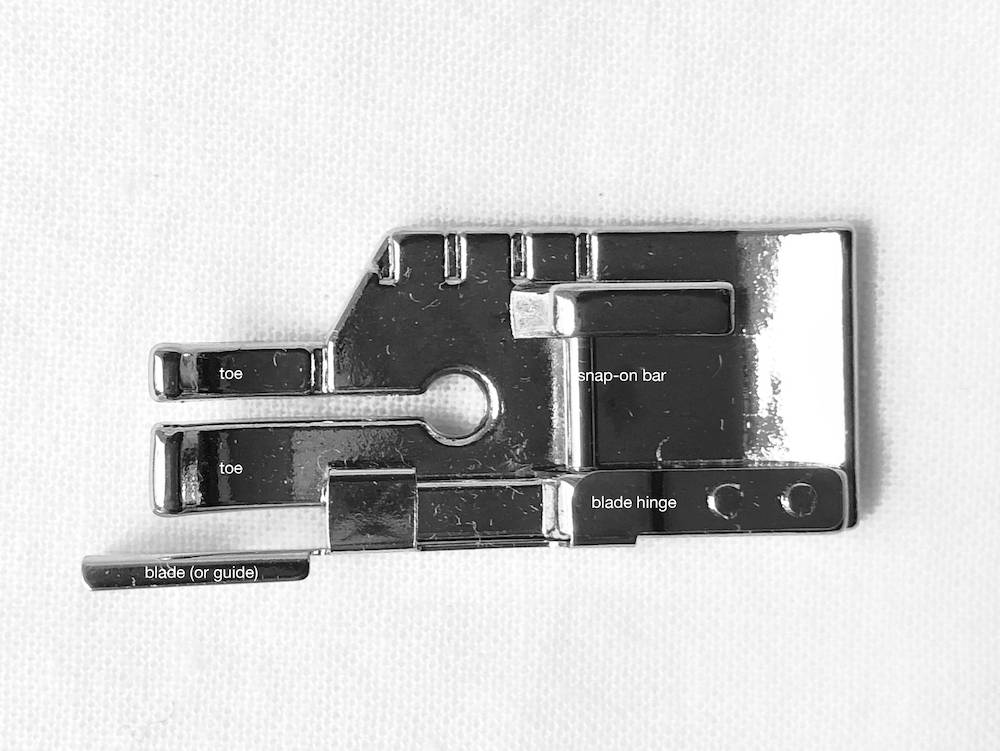 The first thing you need to know about this wonder, is that it is strictly a centered straight stitch foot, the needle hole is a small circle so don't try a zig-zag, and even if you are making a straight stitch, make sure that your needle is centered or you'll break it! Also, it is a snap-on foot, so depending on your sewing machine, you may need a shank adapter (not to worry, Madam Sew has them for older high-shank machines, for Husqvarna and Bernina, too!)
Getting Started and a No-Pinning Tip
After the foot is installed, all you need to do is line up your seams carefully. I like minimalist quilts, so often I only have long straight seams without intersections. If that is the case for you, you can of course pin if you want, but I'll show you a nifty trick for keeping straight edges aligned without pins:
1. Line up the edges as usual, place the fabric under the foot, lower it and bring down the needle to secure fabric in place.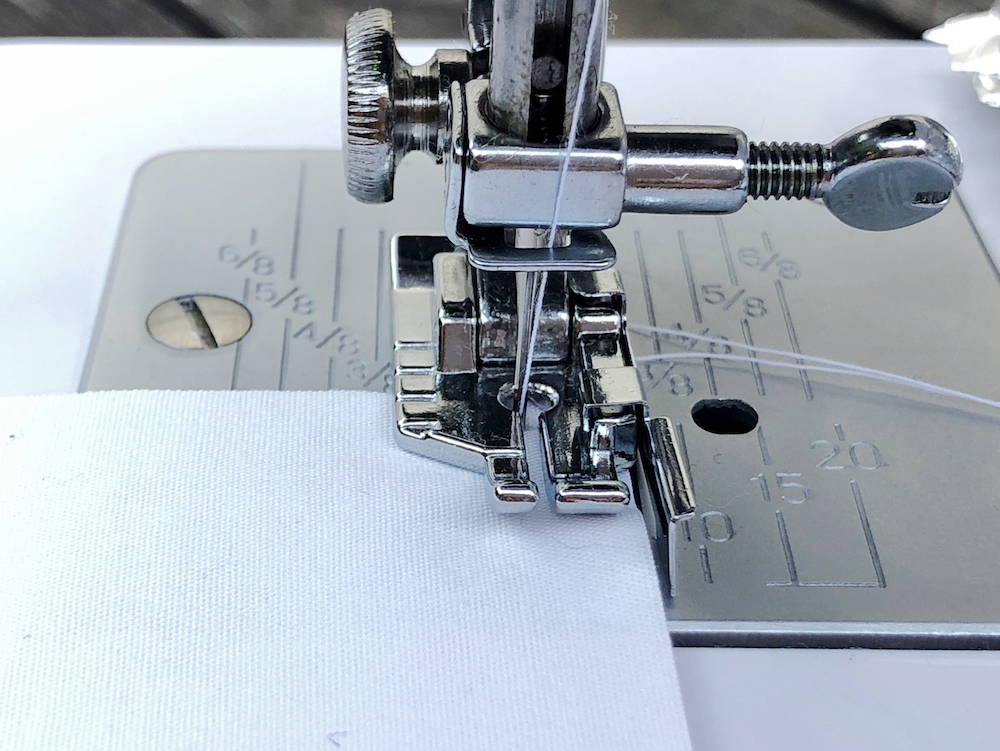 2. Lift the presser foot and re-adjust the edges so that they line up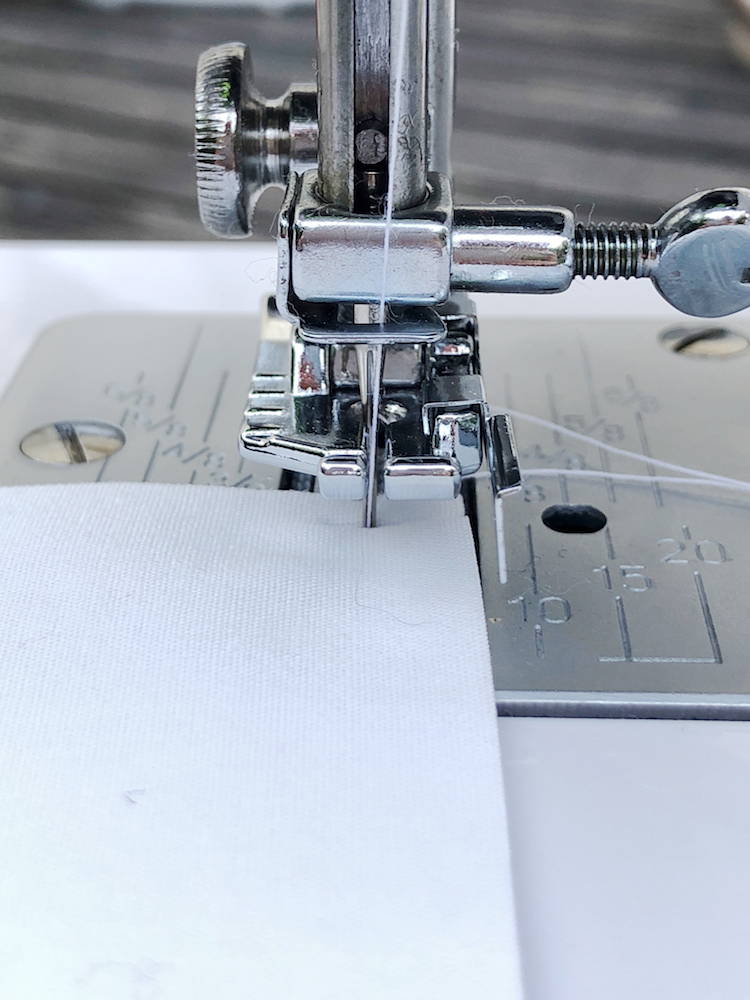 3. Place your right hand fingers as in the pictures, holding the fabric with your index and middle fingers on top and your thumb underneath.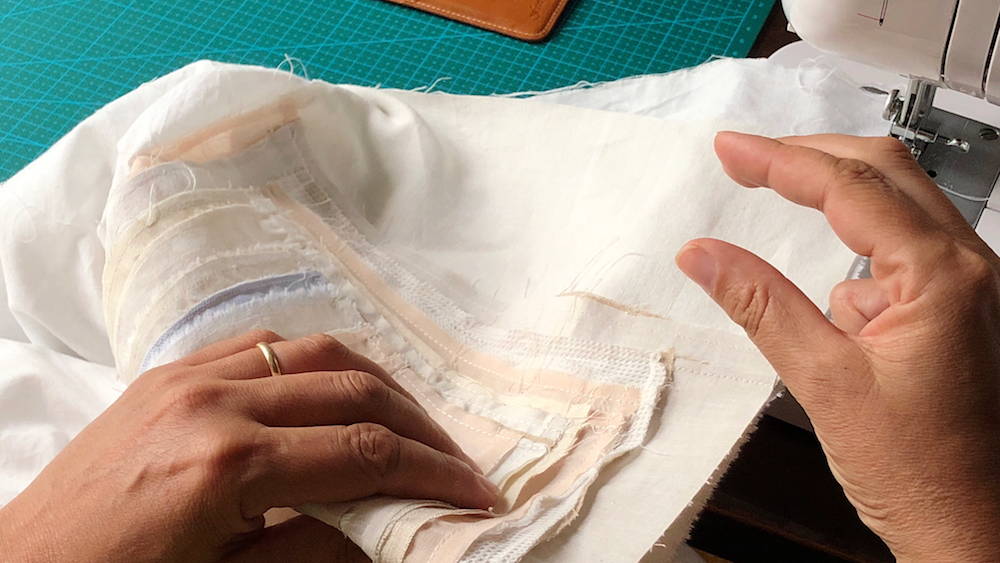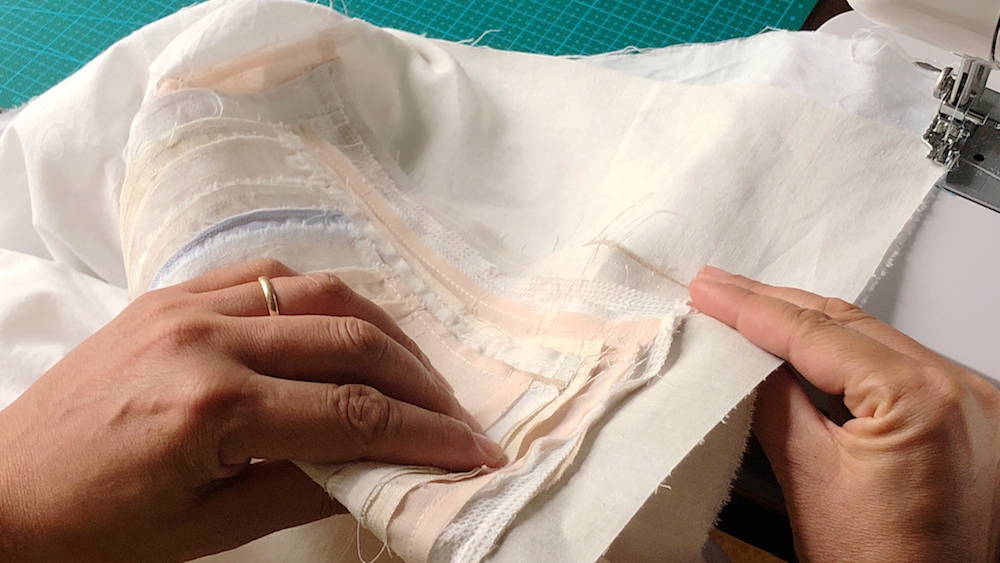 4. Still holding the fabric in the same way, turn your hand so that your thumb is on top and keep it in that position as you start to sew. Depending on how long your seam is, you may need to repeat the process as your fingers get close to the foot (remember to keep the needle down when you readjust).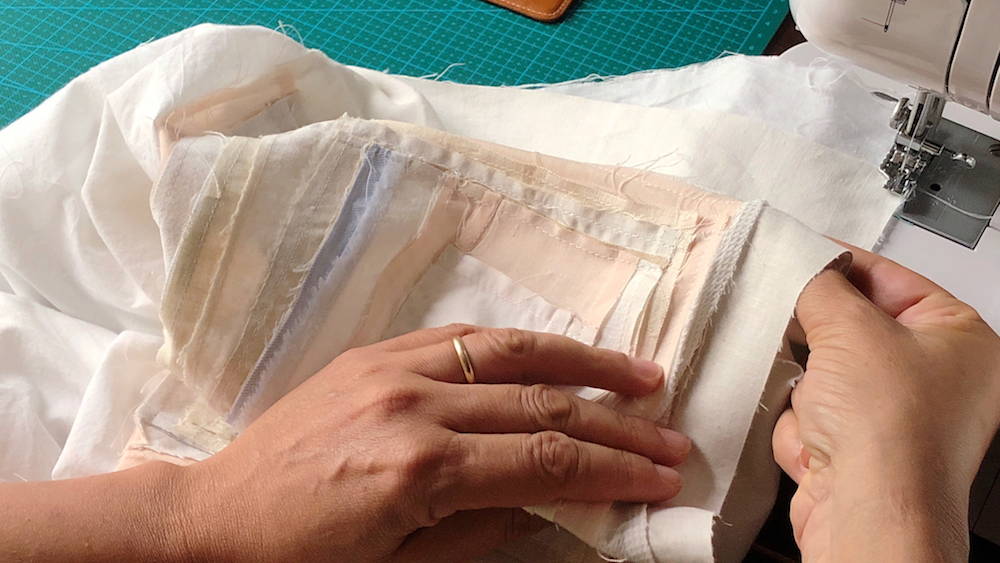 Dealing With Intersecting Seams
1.Make sure that the seams that are going to intersect are pressed to opposite sides.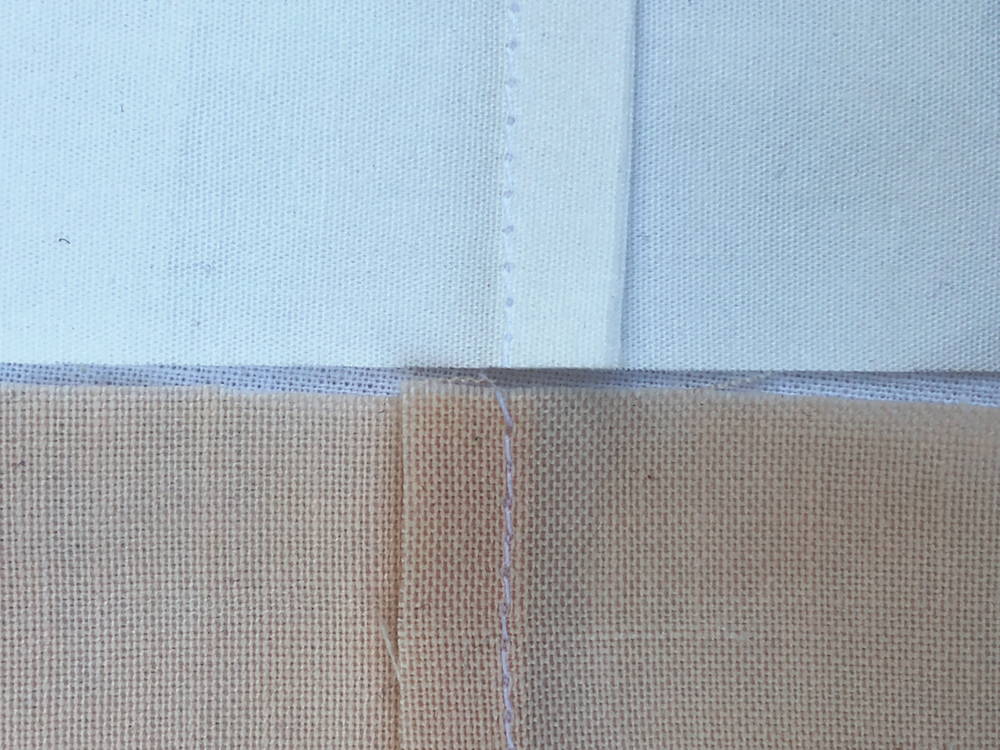 2. Then, with right sides together, nest the seams against each other.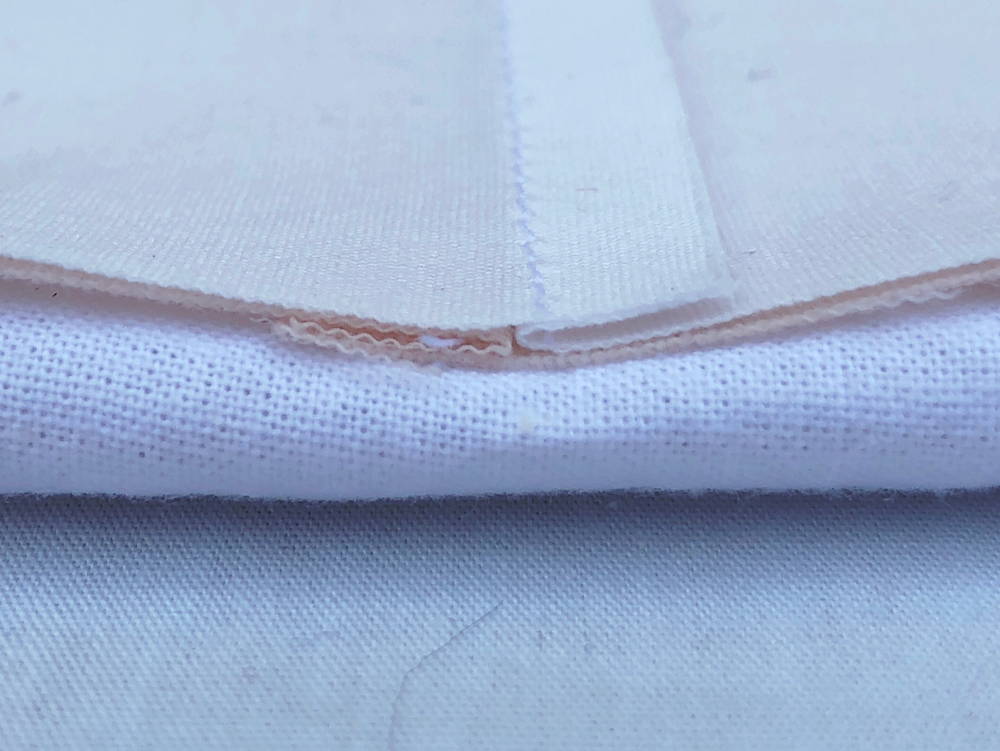 3. And now pin right through the middle of the nested seams.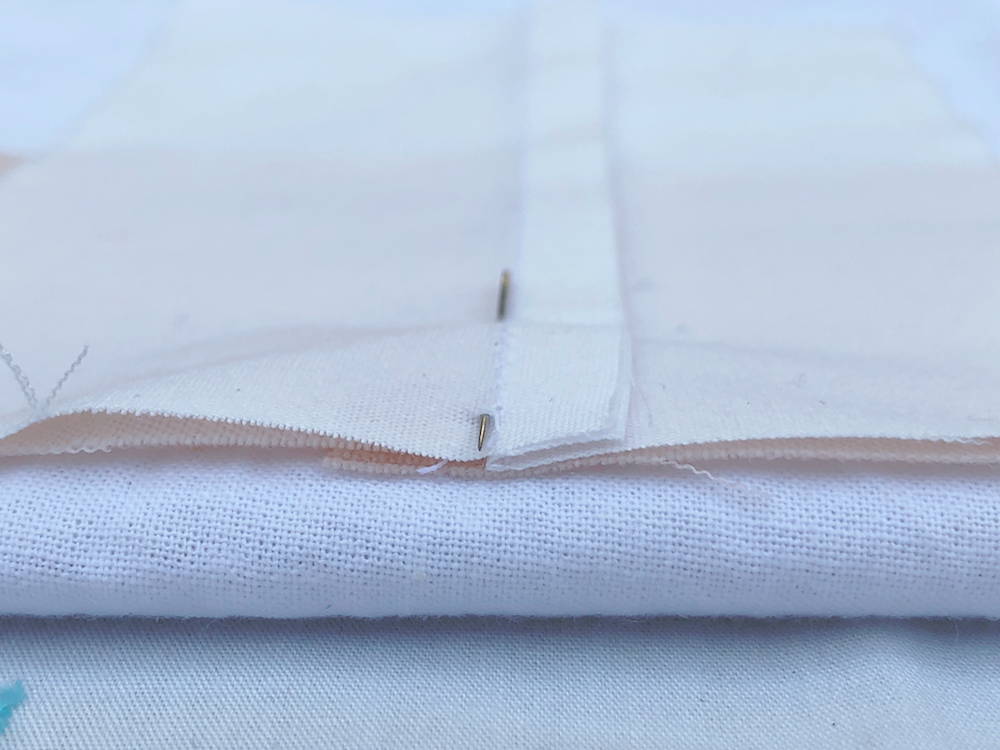 Now you are ready to start sewing. It is important to align the edge of the seam with the guide, don't push the fabric against it, simply rest it next to the guide and start sewing. Start slowly so you can get the hang of it, keep your eyes on the fabric as it comes to the guide; you are just grazing the guide with the fabric as it moves, not pushing it against it. Gently use your left hand to keep it in place and you'll soon be able to pick up some speed, as the guide makes it easy.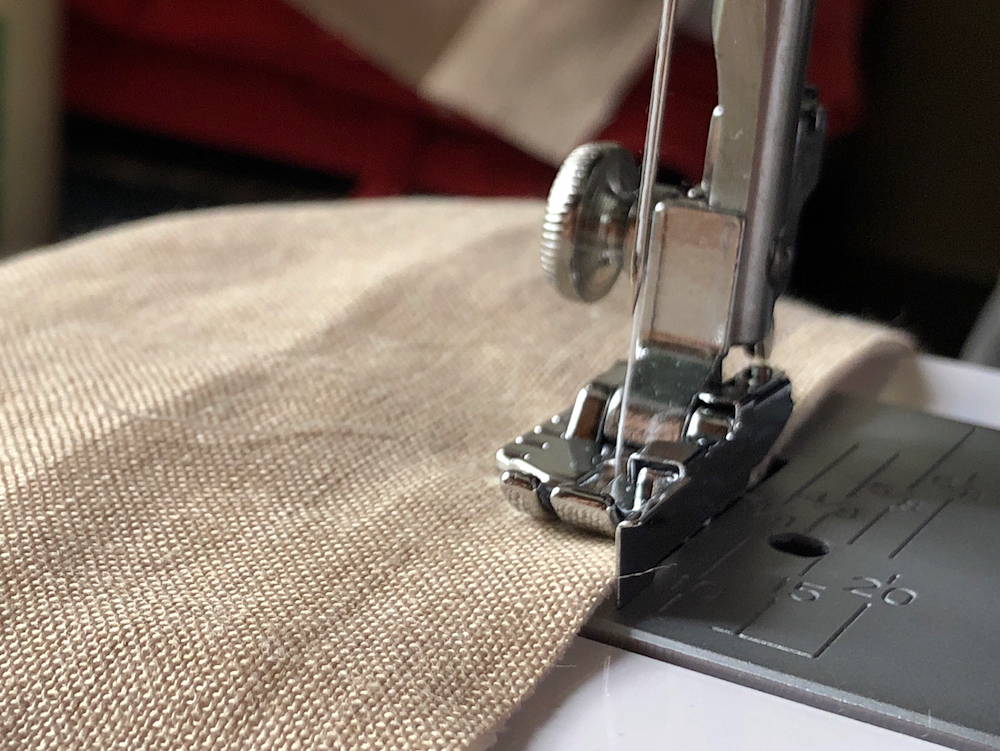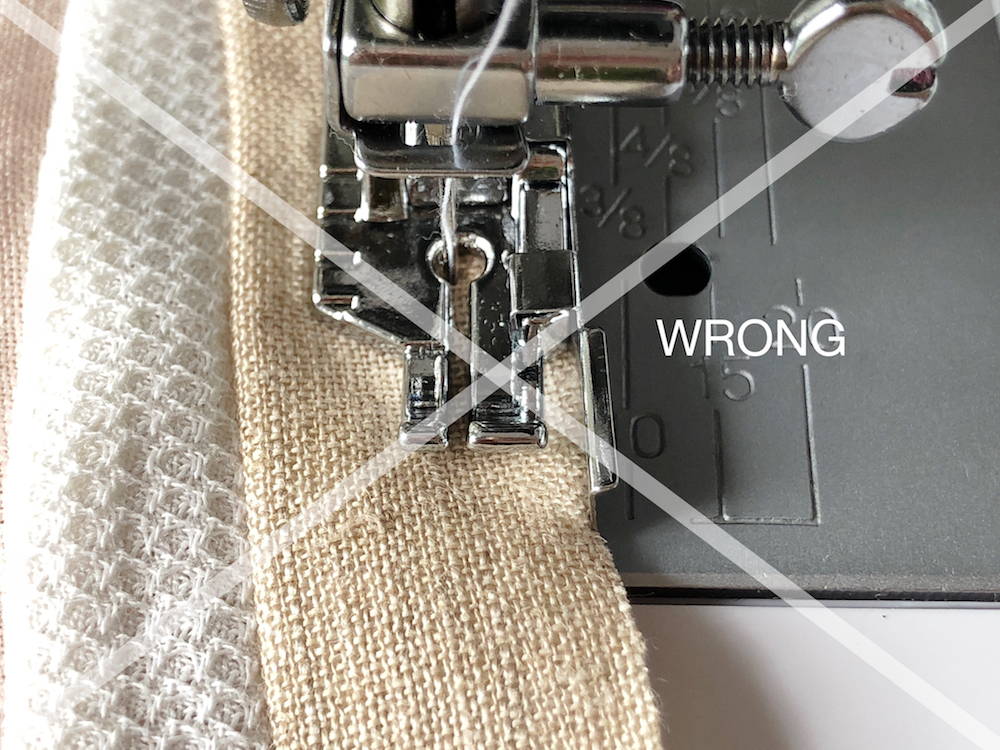 Look at the beautiful, perfect ¼" seam you just made!