Hand Sewing Basics: Lose Your Knot or Thread
Are you new to hand sewing or need a refresher on how to lose your knot at the beginning of a project or lose your thread at the end? If so, read our quick tutorial and learn how to hide a knot or your thread and get a more professional look. These are two little hacks everyone can use.
And, if you haven't checked them out already, we have two previous blogs in the Hand Sewing Basics Series: Single or Double Thread….and Knot Your Thread. Look them up if you need a refresher on those topics.
Many times, whether you are hand sewing a garment or elements of one such as Hook & Eye Fasteners, sewing a quilt or other project, you won't want the beginning knot of thread to show. This is an easy thing to accomplish, but may take a little practice.
First, you will put the threaded needle into the top fabric layer of your garment, quilt, or project so that it only goes into the middle layers (not through to the back side) and then pull the needle back up through the top layer of fabric.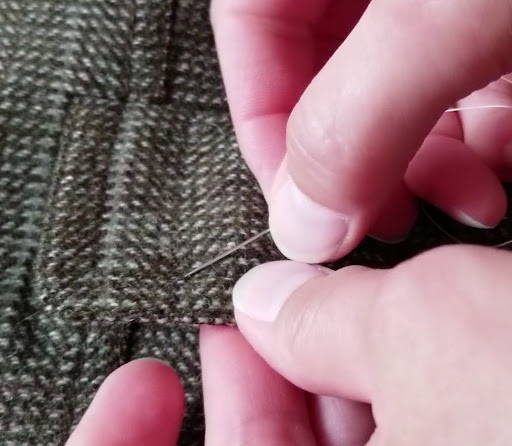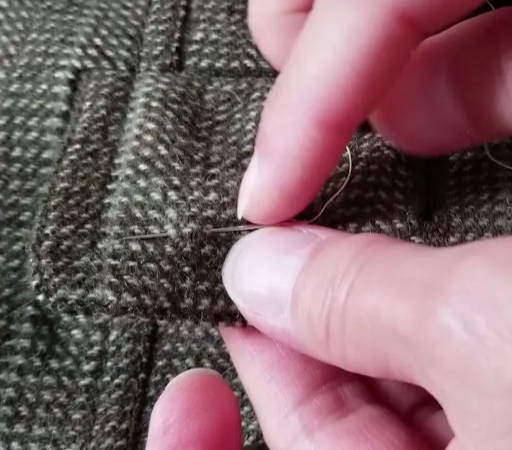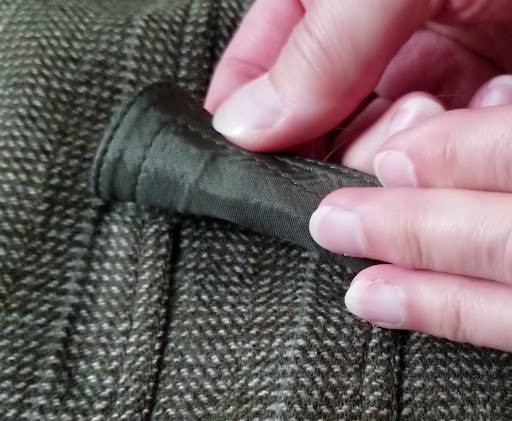 Pull the thread so that your knot is flush with the surface of your fabric.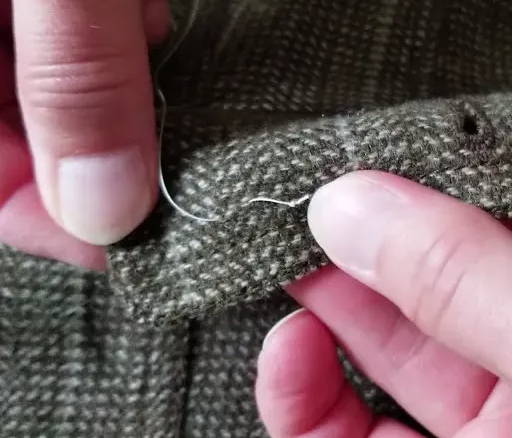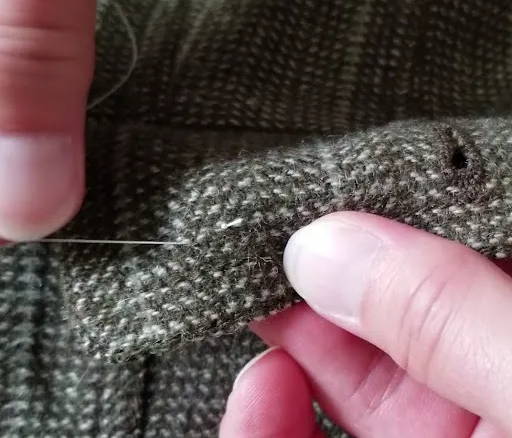 Now, tug the knot, starting gently and gradually increasing the tension, so it only pulls through the top layer of fabric you are working with. If you pull too hard, you can rip your fabric or pull the knot clear out of the fabric. This step may take a little practice but once you get the hang of it, you'll easily be able to "lose your knot" on your sewing projects.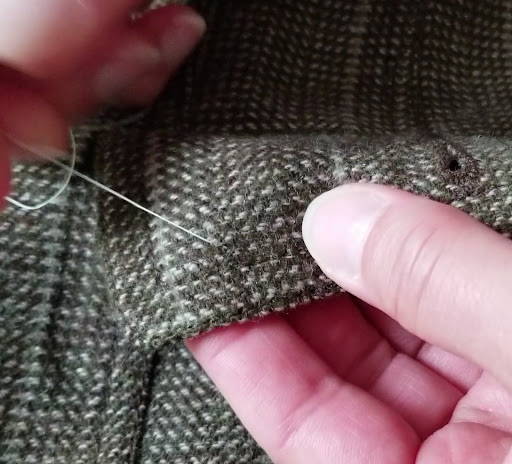 Many times, at the end of your project, after you have secured your thread on top, you'll need to lose your thread's tail so it doesn't show. This is what we refer to as losing your thread.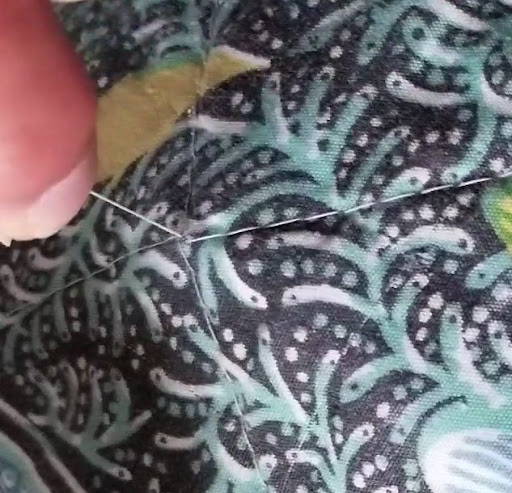 After you have secured your thread at the end of your hand sewing project. (For one way to do this, watch the video of knotting your thread at the end of your project.) Put your needle through the top layer of fabric but only go into the middle layers of your project and pull it back up about 1-4 inches away from where you went in. Be careful not to go all the way through to the back layer of your project.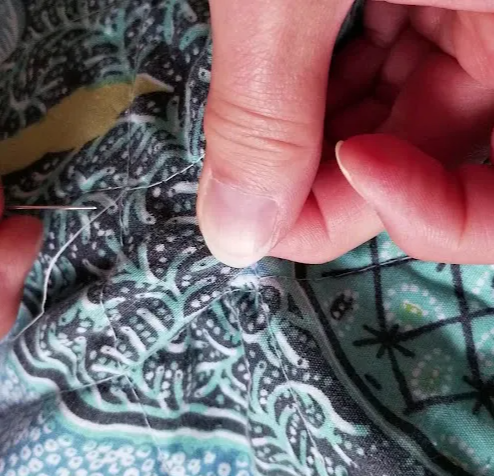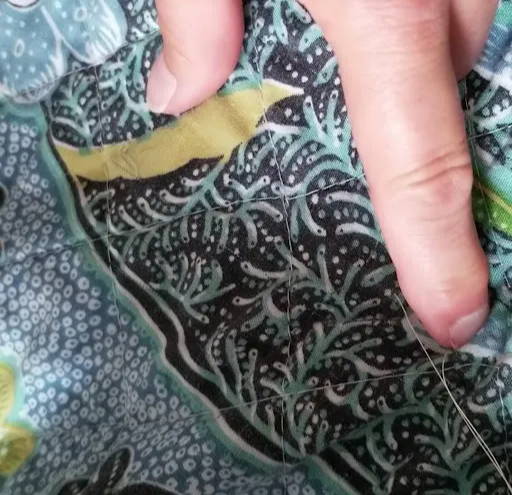 Pull on the thread/s a little so that they come out more without bunching up your project too much so as to damage your work.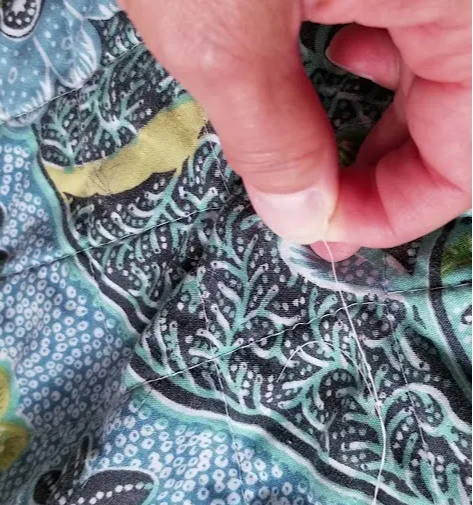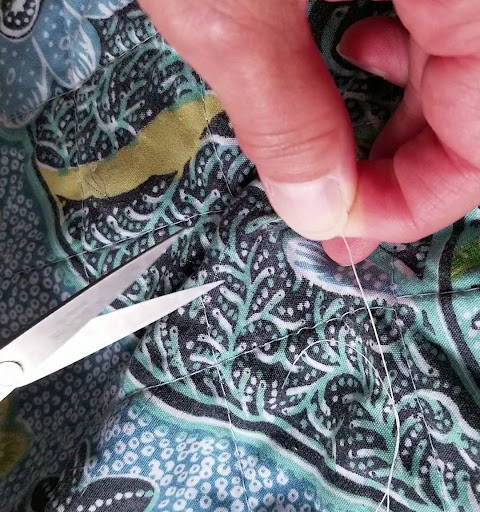 Then, cut your thread close to the fabric and straighten out your project. The tail of the tread should slip back into your project. It's that easy.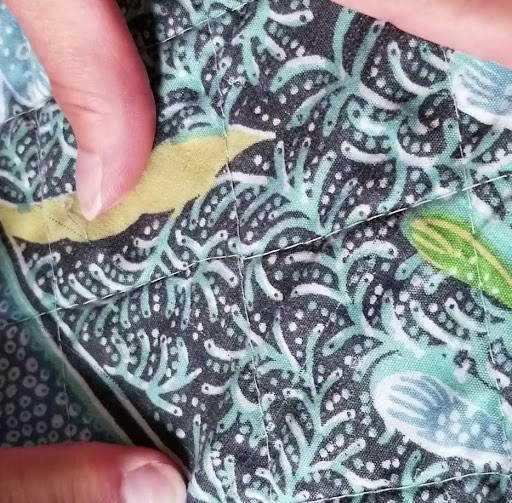 Let us know if you have a different way of accomplishing either of these tasks as we are sure our readers would love to know.