I love having a fall festive table this time of year, but despise the cheap placemats found in the local stores. Why not make it my own with some homemade placemats? Follow along to make your own!
Materials needed:
Applique fabrics

Front focus and backing fabrics

Fusible fleece

Fusible webbing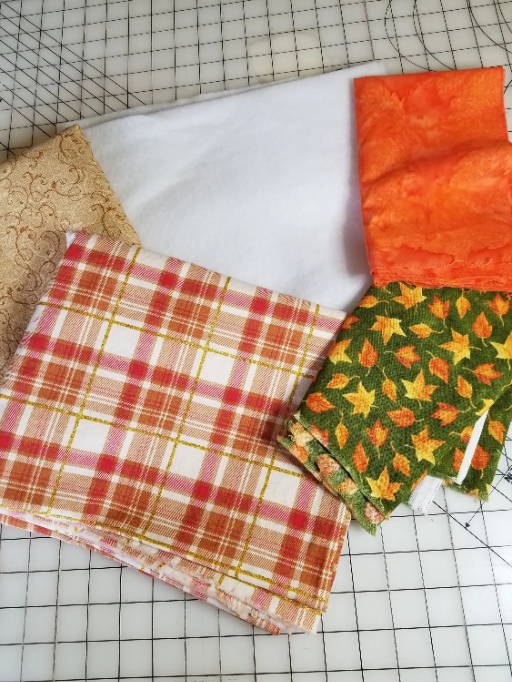 Tools needed:
¼" quilting foot with guide

Edge Joining foot

Open toe foot 7mm

Heat erasable gel pens

Pinking Shears (optional)

Clips or pins

Scissors

Rotary cutter, ruler, and mat

Coordinating thread

Iron
Cut your front focus, backing fabric and batting 13 inches wide x 17 inches long. Press the fusible side of the batting onto the back side of the front focus fabric following the manufacturer's directions.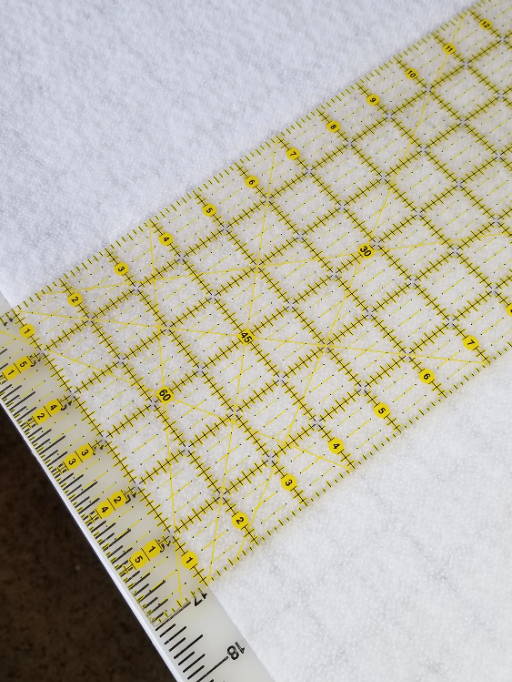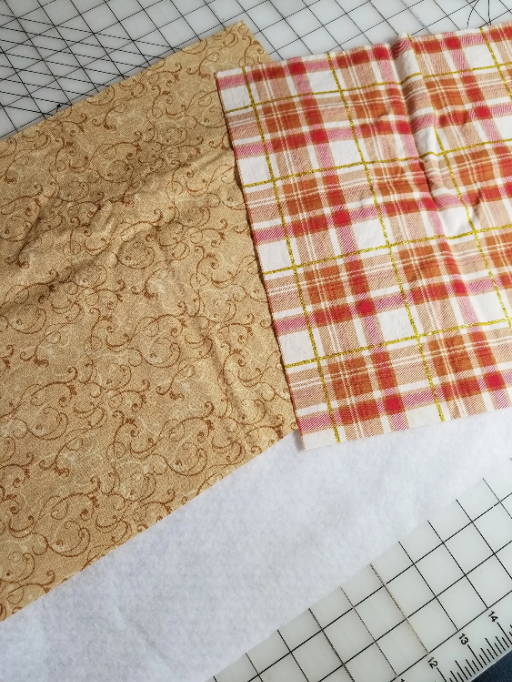 Next you want to cut out your appliques. I chose to free hand some pumpkins with the heat erasable gel pens, but tracing a pattern piece would work too. Pinking the edges is optional.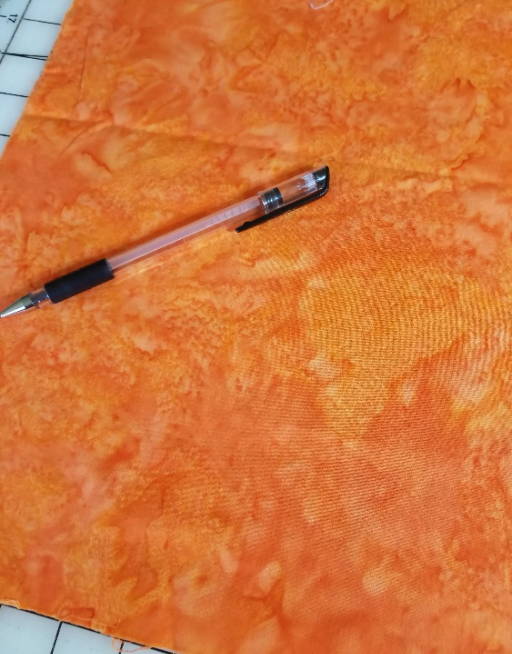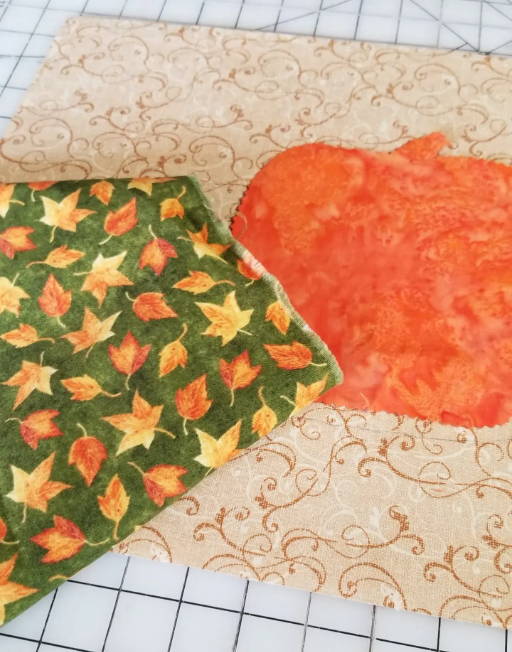 Once you have the pumpkins cut out, put a few strips of fusible web on the back of them and iron them down. This will help them stay put while you stitch around the edges.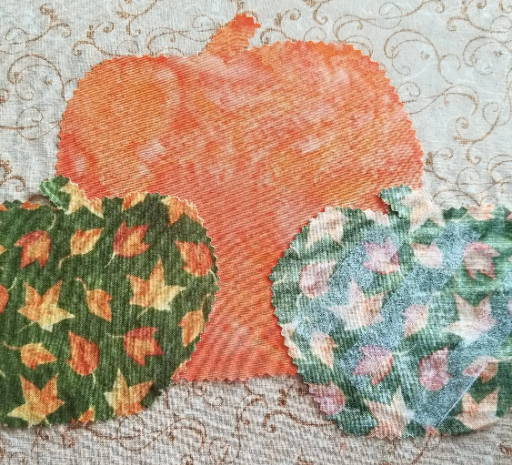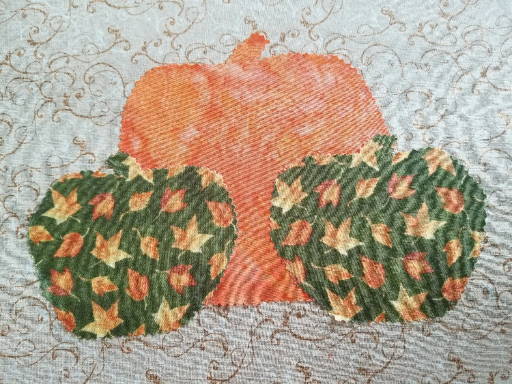 Using your open toe foot 7mm, do a small zig zag stitch, or a satin stitch, around the edges of the pumpkins.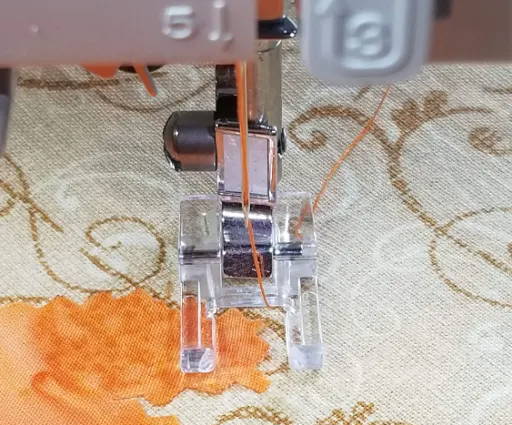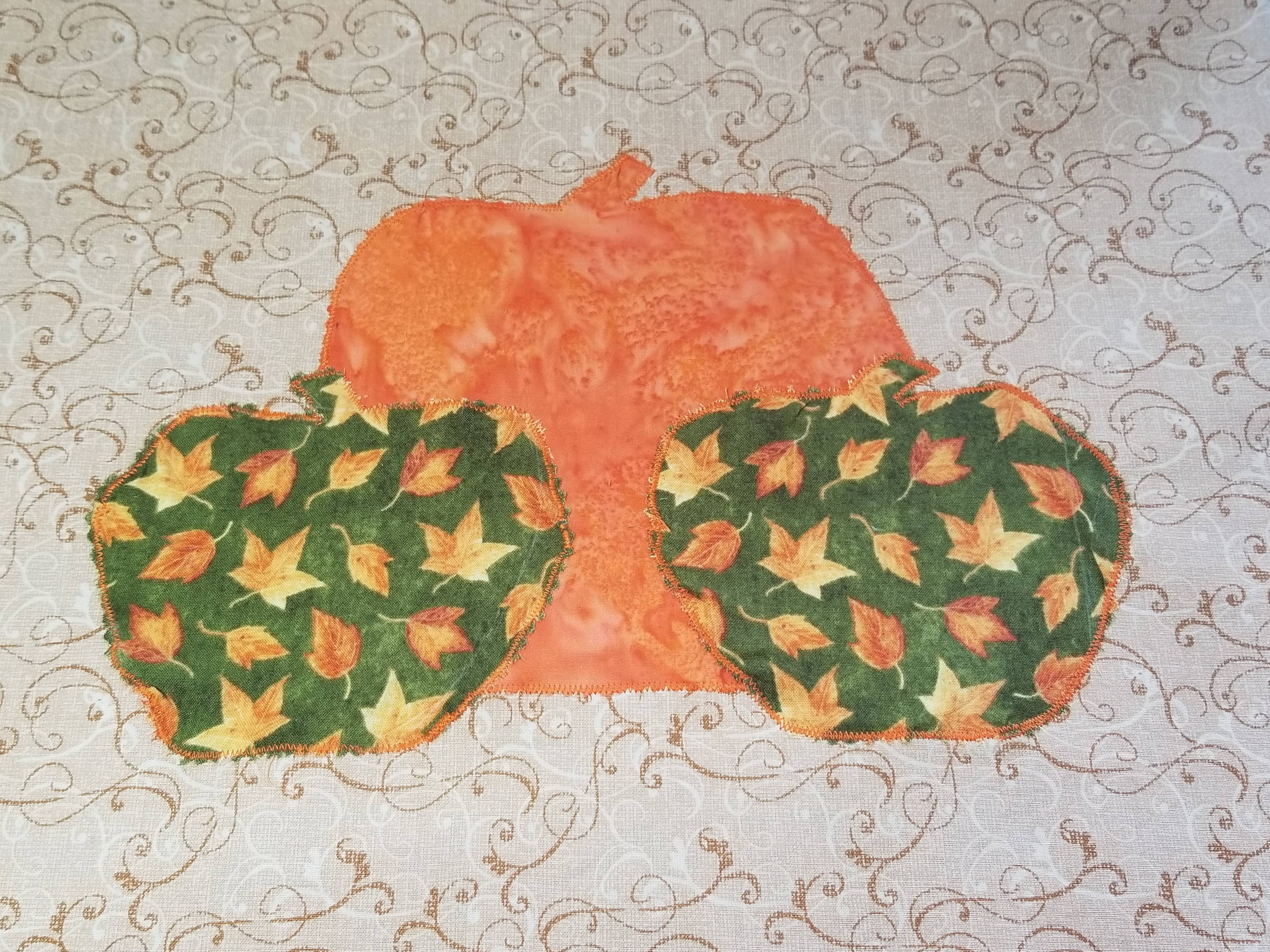 Now take your heat erasable gel pens, or marking tool of your choice, and draw the sections of the pumpkins. Then, taking your edge joining foot, stitch along the lines you just drew. Press the marks with a warm iron to render the gel ink clear.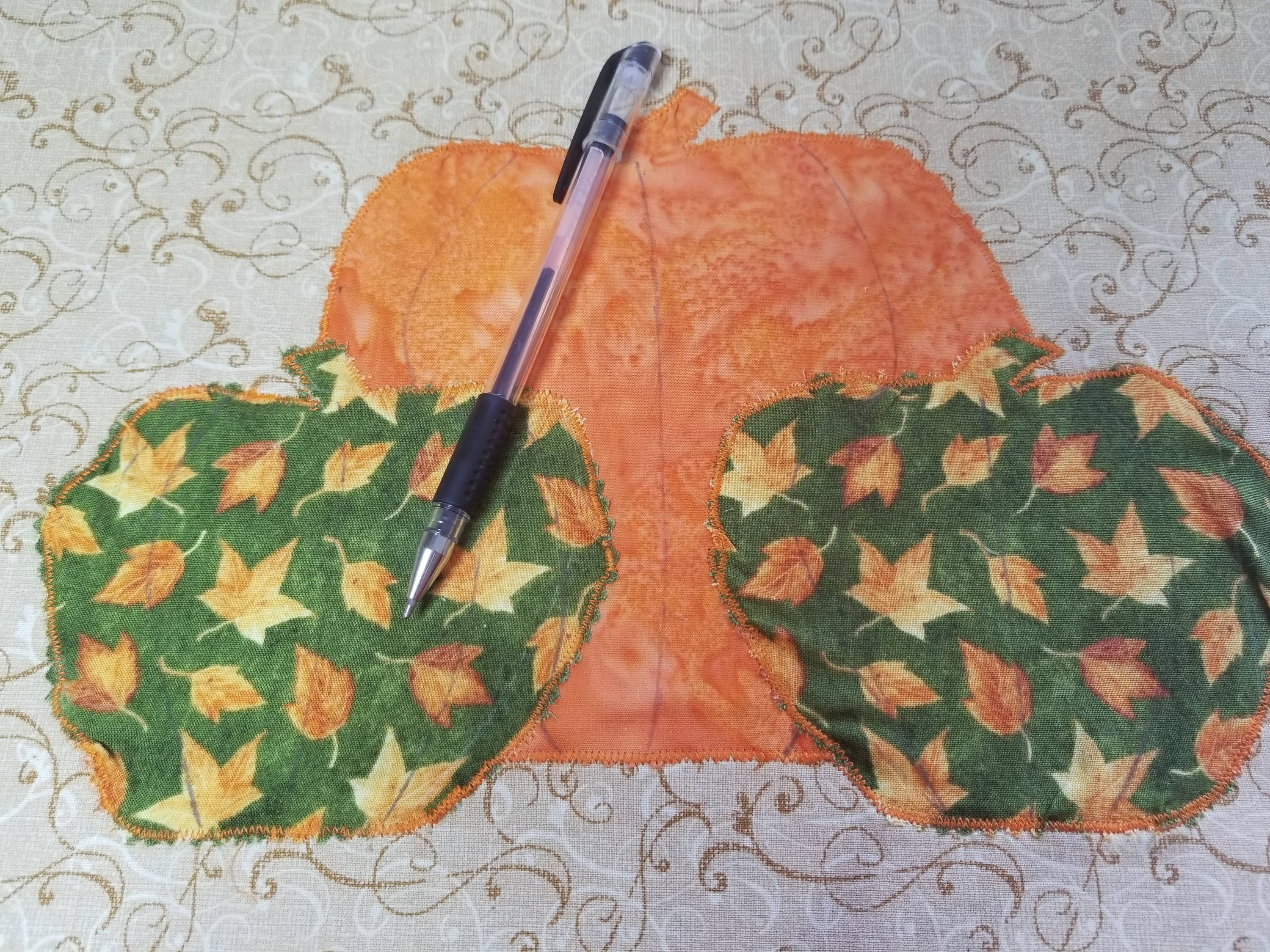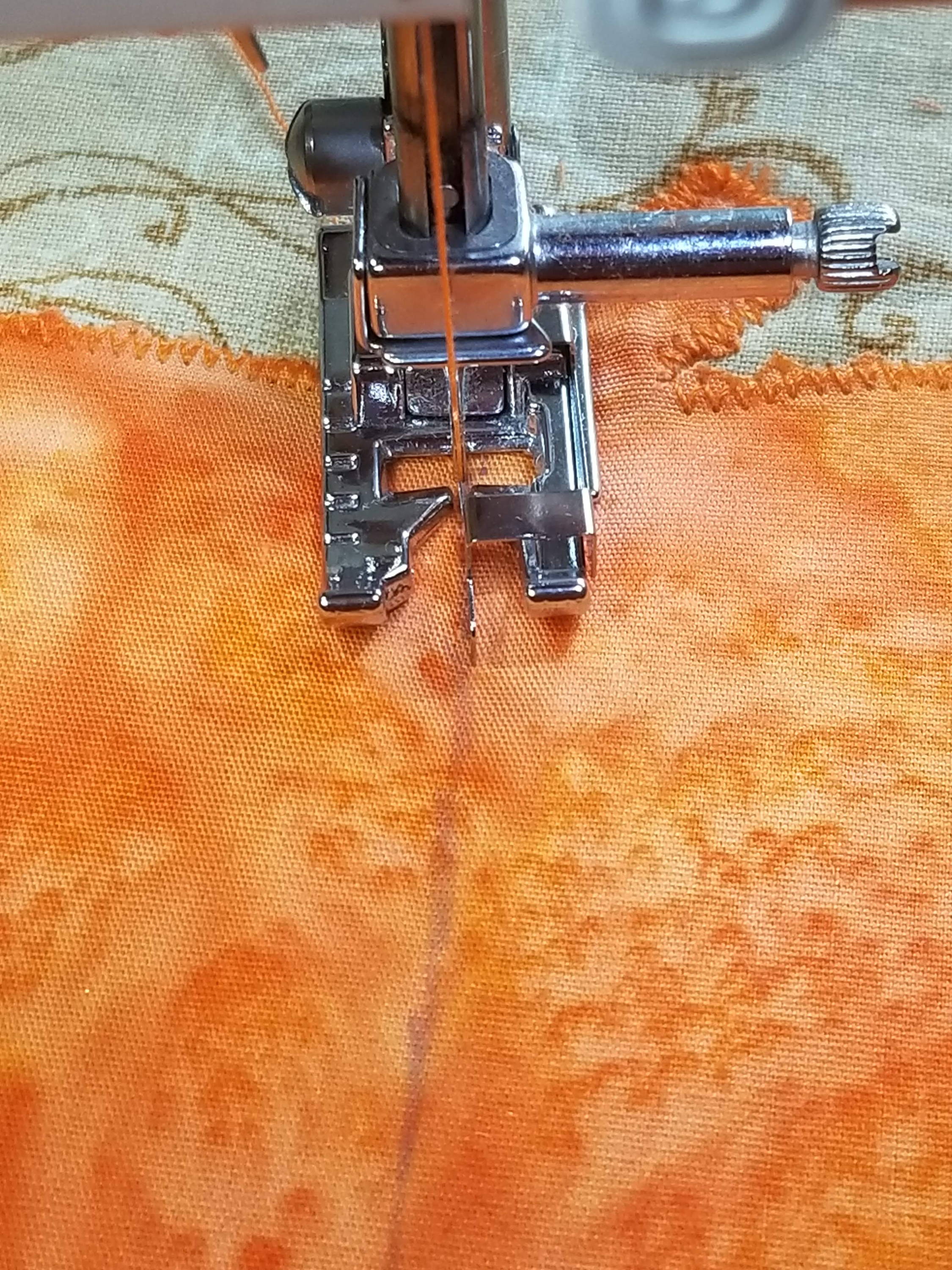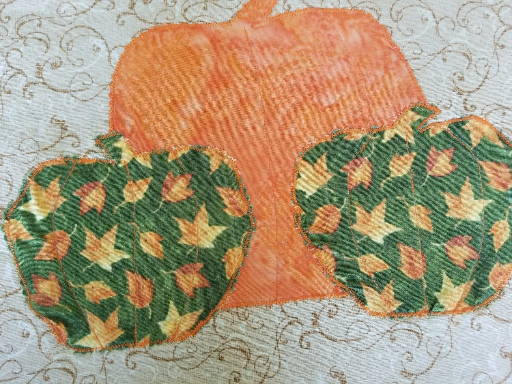 Place your backing fabric right sides together with your appliqued focus fabric, and then clip or pin in place. Using your ¼" quilting foot with guide, stitch around the edges, making sure to leave an opening for turning.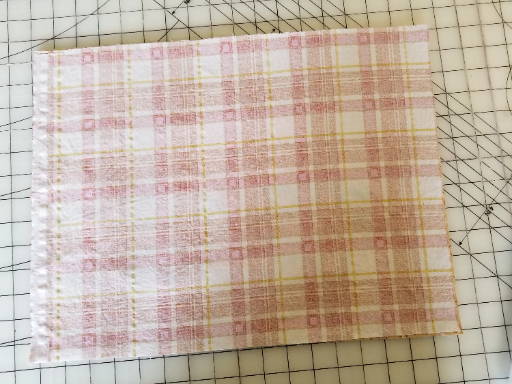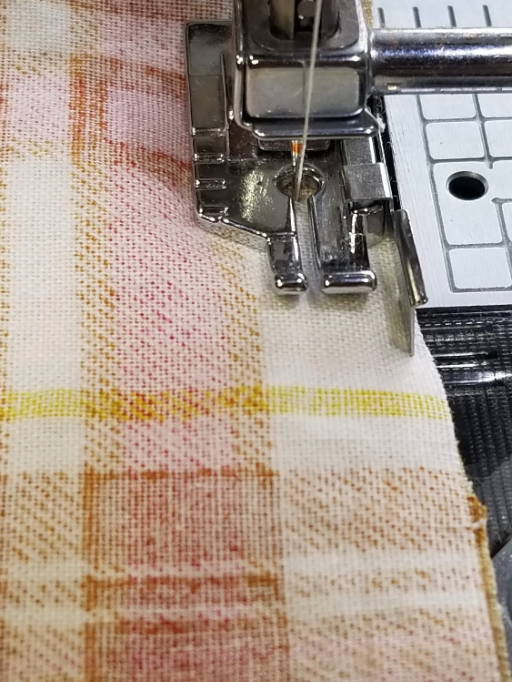 Trim your seam, and clip corners. Turn right side out.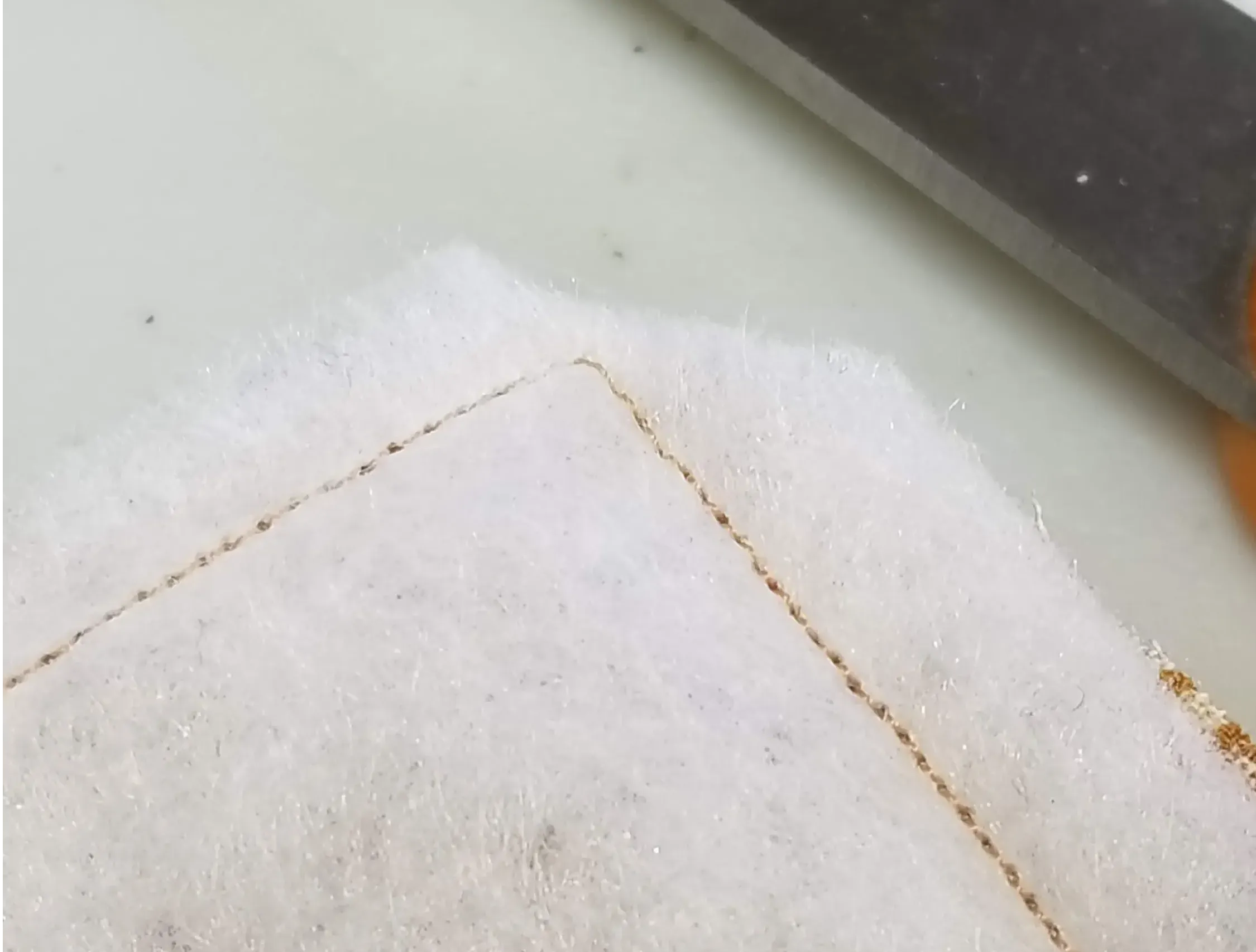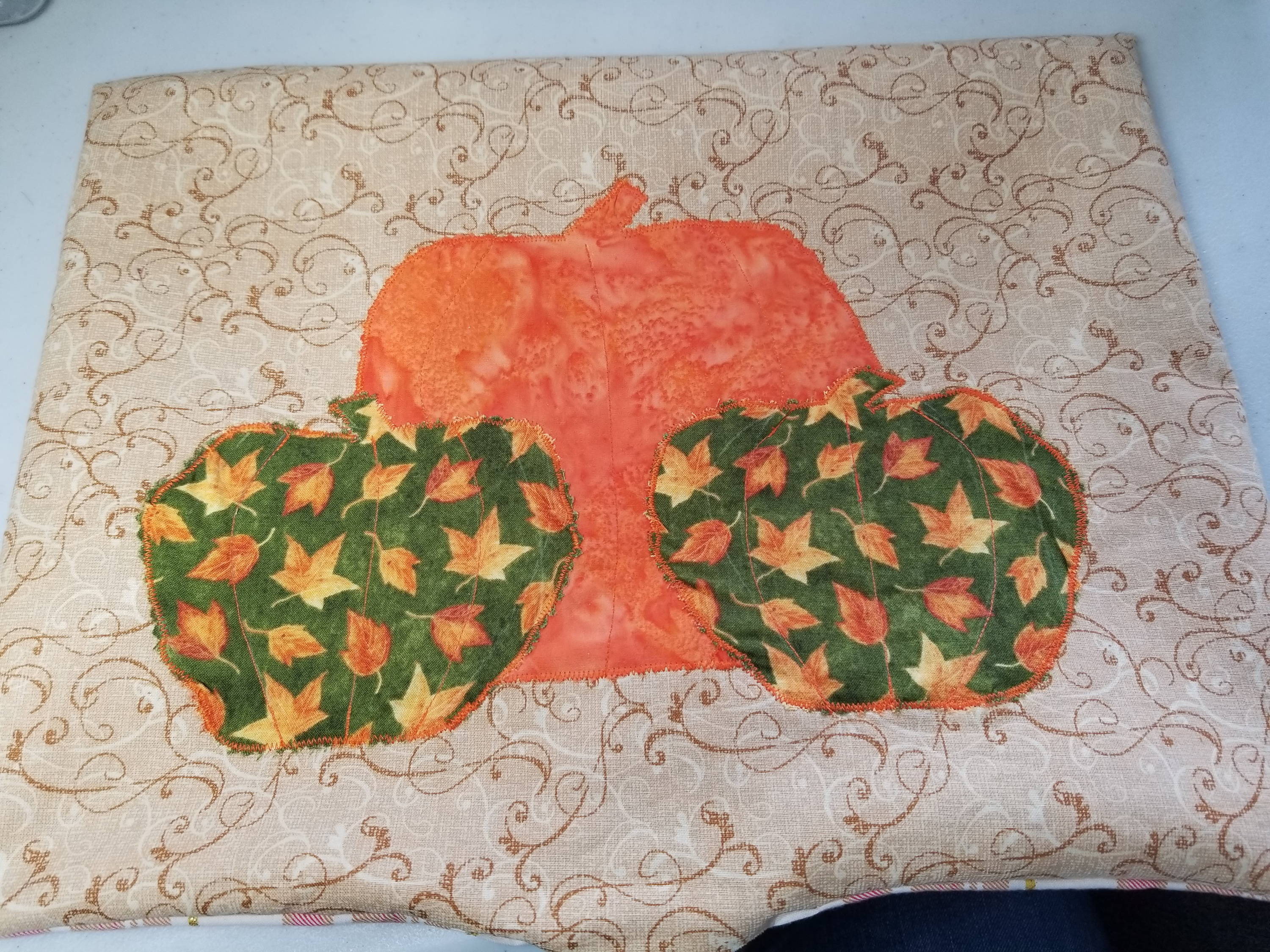 Press the placemat to make the seams crisp. Then, using the 7mm open toe foot, do a decorative stitch around the edges- make sure to catch the opening.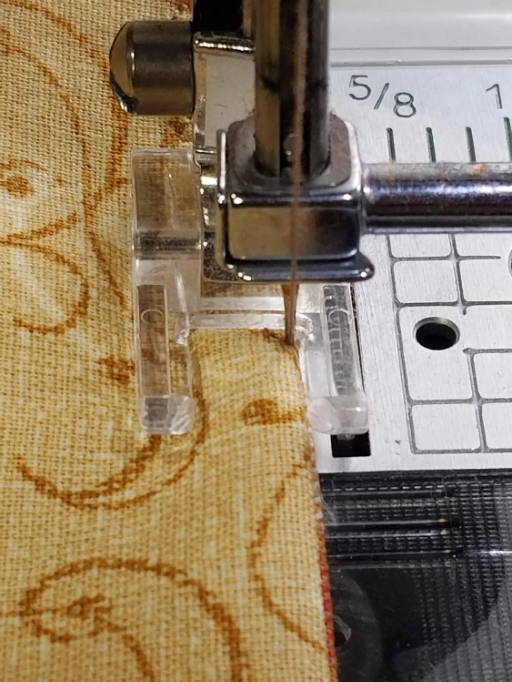 There you have it! A perfectly festive fall placemat for your table.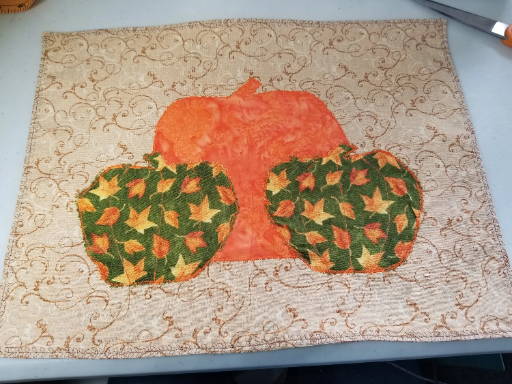 If you don't use placemats while eating, this would also be a great mat to place underneath a festive centerpiece. Make it your own by doing a different design such as leaves, ears of corn, or if you're feeling ambitious- a cornucopia :) Happy sewing!