Discover How to Make Hourglass Units with the Quarter Inch Patchwork Ruler Sets (QIPS)
Have you tried to make hourglass units by drawing a line from corner to corner and then hoping you sew ¼" from each line? Let's take the guesswork out of sewing these units with this quick tutorial!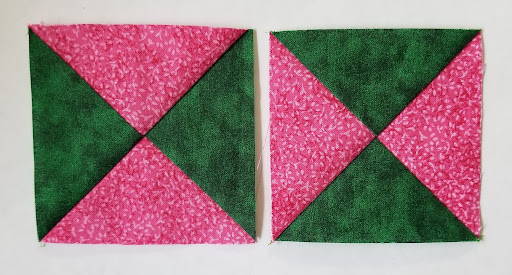 You can easily create hourglass units from your half-square triangle units by using our slip-resistant, Quarter Inch Patchwork Ruler…no measuring necessary!
Place one of your pressed, half-square triangle units right-side down on your work surface. Now, lay your QIP ruler on the square so the middle line runs diagonally through opposite corners and fabrics. Draw a line on both sides of the ruler.
Note: Test on scraps of your fabrics before marking.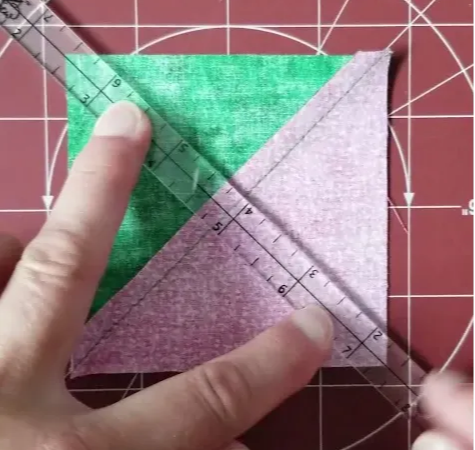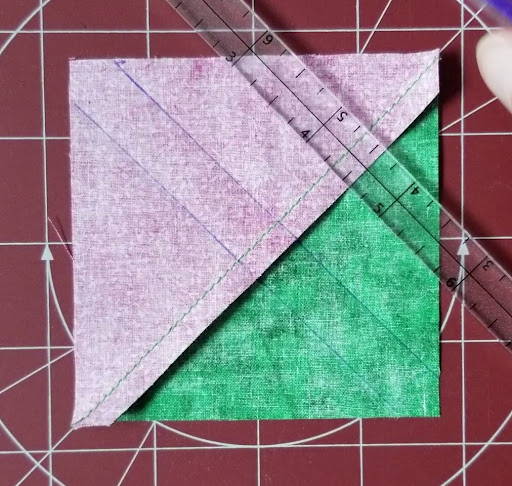 Next, align your marked unit on top of an unmarked unit, on your work surface, with right sides together so the opposite color triangles are lying against each other. The seams should nest (line up opposite each other) easily.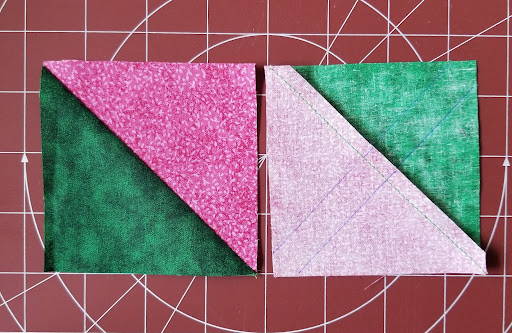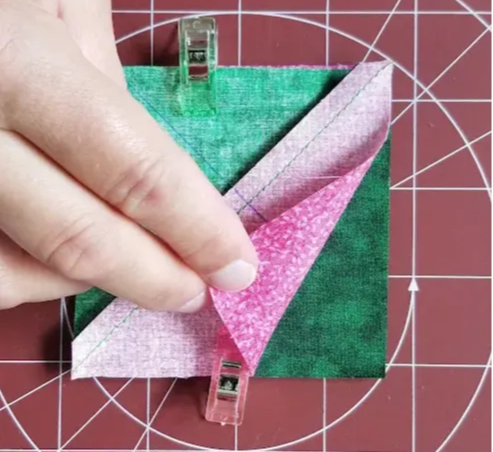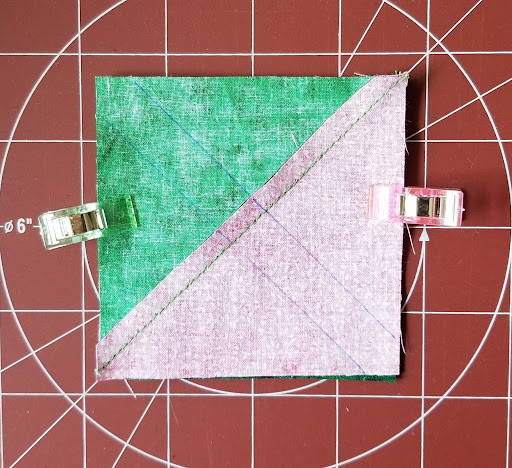 Pin or clip if needed. Sew on the edge of both marked lines closest to the middle.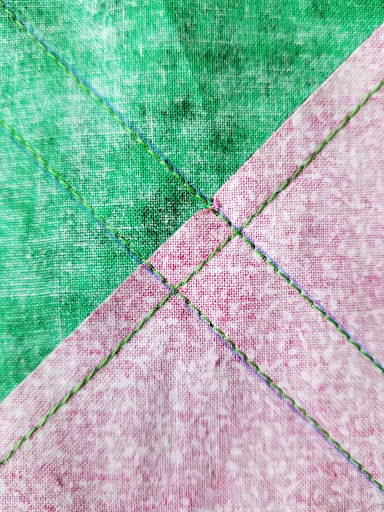 Trim your threads. Then, grab your cutting mat, cutting ruler and rotary cutter. Cut down the middle between the sewn lines.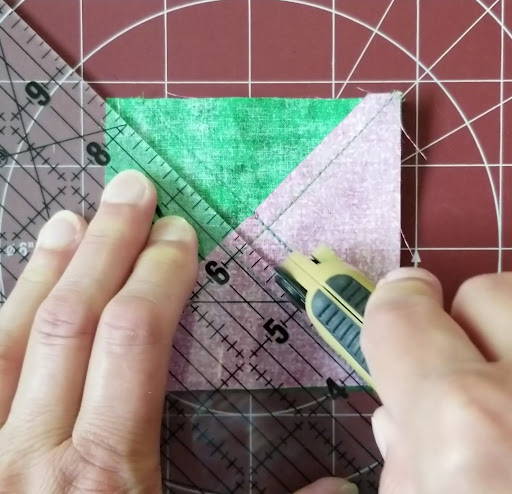 Carefully press open toward the dark side if you can. Trim the little ears of fabric on the two seam edges and square up your units if needed. You now have hourglass units (sometimes called quarter square triangles).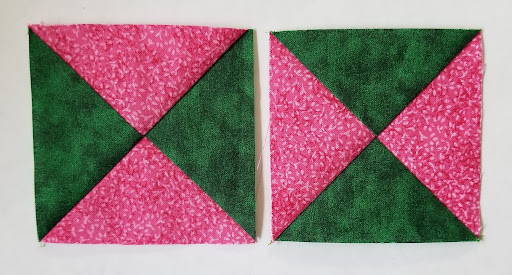 Tell us what you do with these hourglass units. Will it be a table runner, pillow, quilt or something else? Let your creativity soar! Share with us on the MadamSew Quilting Facebook page to inspire others.
Don't have the Quarter Inch Patchwork Ruler set yet? Click here to purchase!