Canning Jar Block Tutorial
Harvest time is a great time for canning your favorite produce to enjoy throughout the coming winter, and making a canning jar quilt block project is fun to do any time of the year! This block can be used for a number of different projects, ranging in sizes.
Food fabrics (fruits, vegetables, coffee, tea, spices, candy bars, hard candies, cookies, etc.)

Bug fabrics (butterflies, lightning bugs, beetles, spiders, etc.)

Household or decorative fabrics (cotton balls, toothpicks, ribbon, Christmas lights or ornaments, etc.)

Themed fabrics (superheroes, travel, school, sports, etc.)

Fabrics for an I-Spy quilt
Think of the possibilities! I even made a quilt using all canning jar blocks for my grandmother's 90th birthday, and each jar was made from a unique fabric to represent each person in our family. This block is fun to work with, comes together simply, and looks adorable for display in a wall hanging, a table runner, or a full-sized quilt. I hope you'll try it out and let us know what you think!
Fabric Requirements (for each block):
Jar Body (Large): 1 – 5.5" x 8" Large Jar body
Jar Body (Small): 1 – 5.5" x 5.5" Small Jar body
Lid: 1 – 2" x 3.5" Lid
Shelf (opt.): 1 – 1.5" x 7"
4 – 1.5" square (body)
2 – 2" x 2.5" (lid unit)
2 – 1" x 8" (large jar body sides)
2 – 1" x 5.5" (small jar body sides)
2 – 1.5" x 7" (top and base)*
*if making small jar body, you need one background strip 1.5" x 7" and one 4" x 7"
Assume ¼" seam allowance unless otherwise stated.
RST = right sides together
Start with the body piece (5.5" x 8") facing up. Lay one of the 1.5" background squares in each corner RST and draw diagonal line with heat erasable fabric marking pen (optional).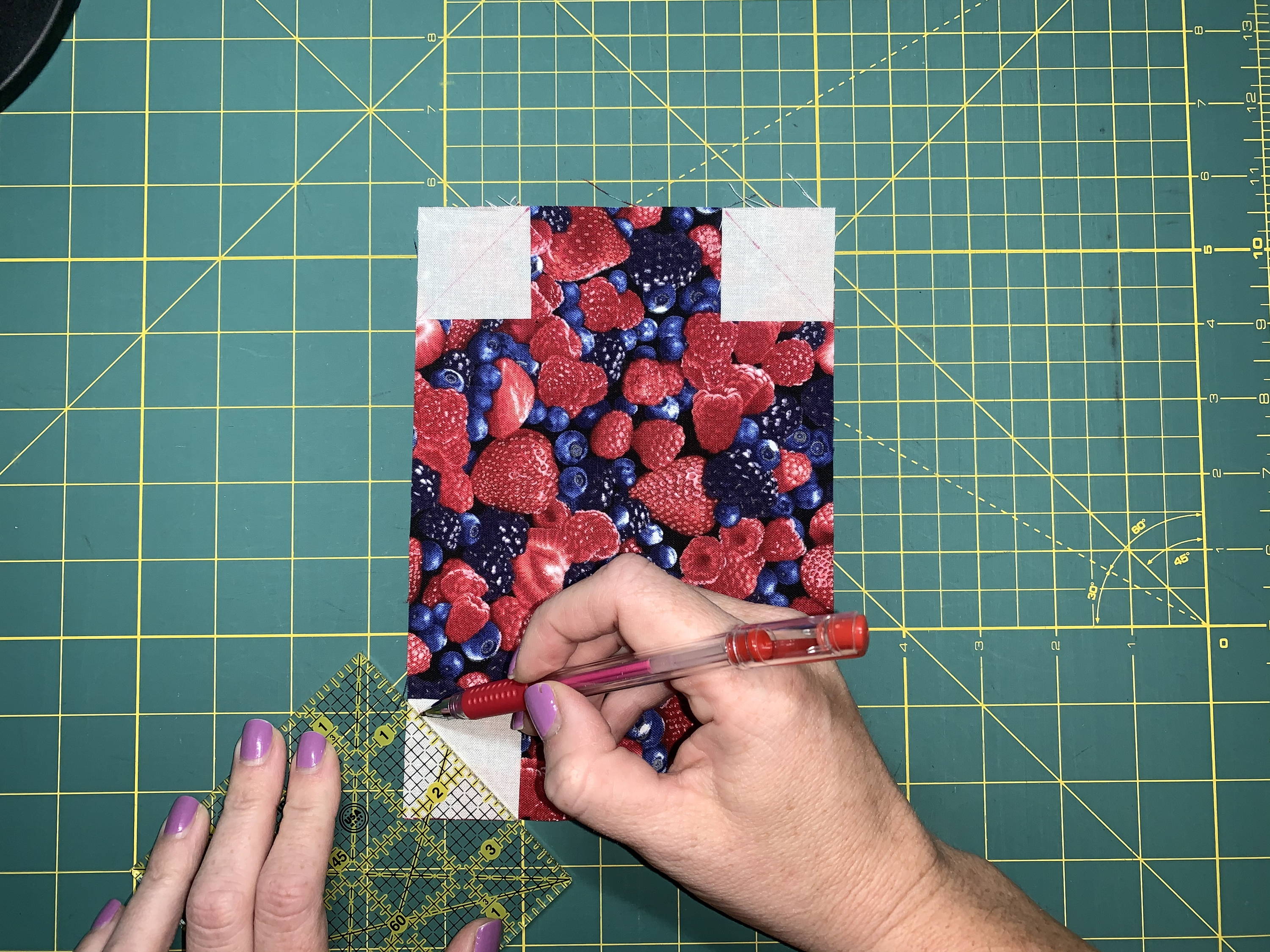 Sew on the diagonal line.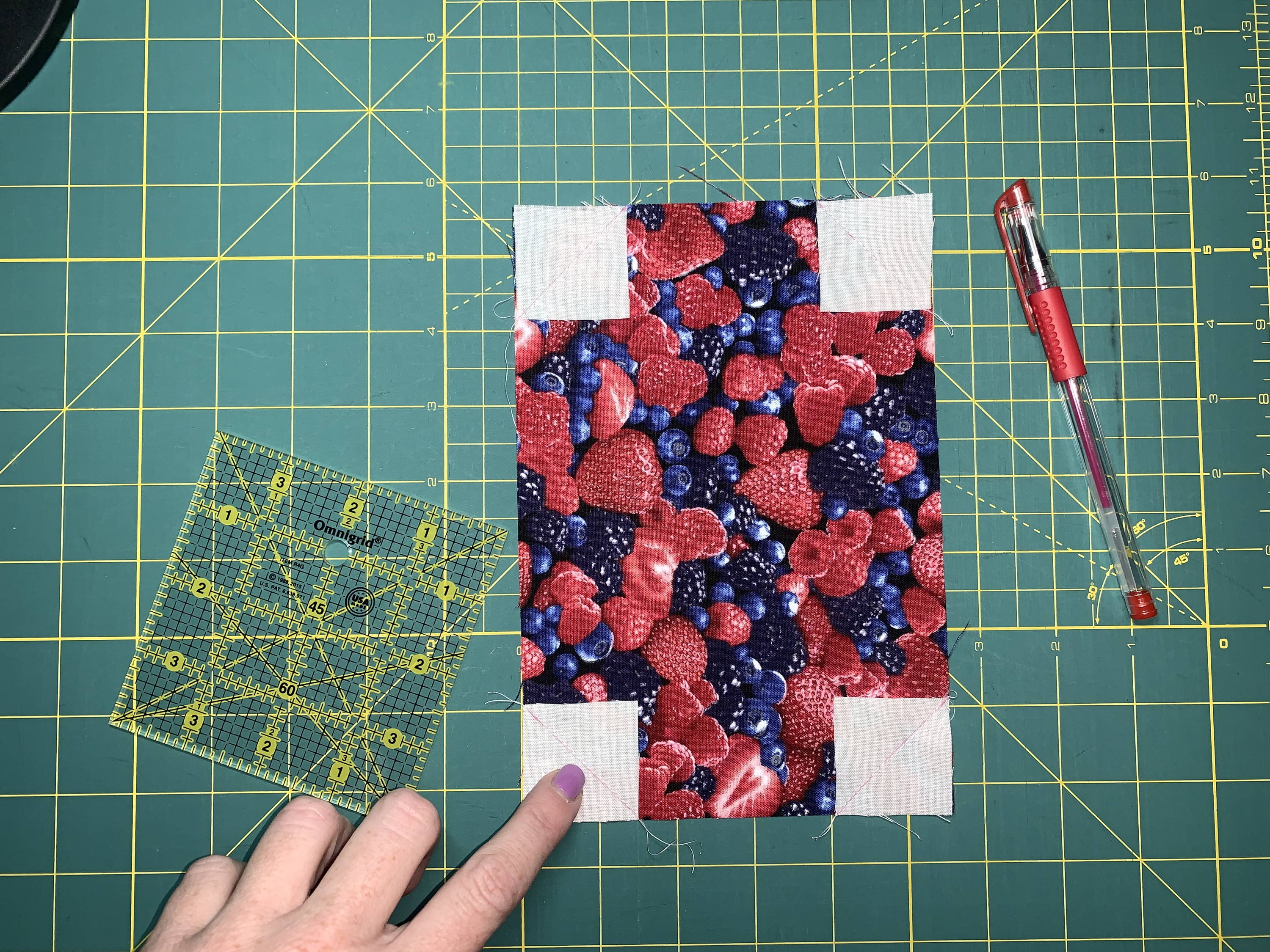 Cut ¼" inch from the diagonal line.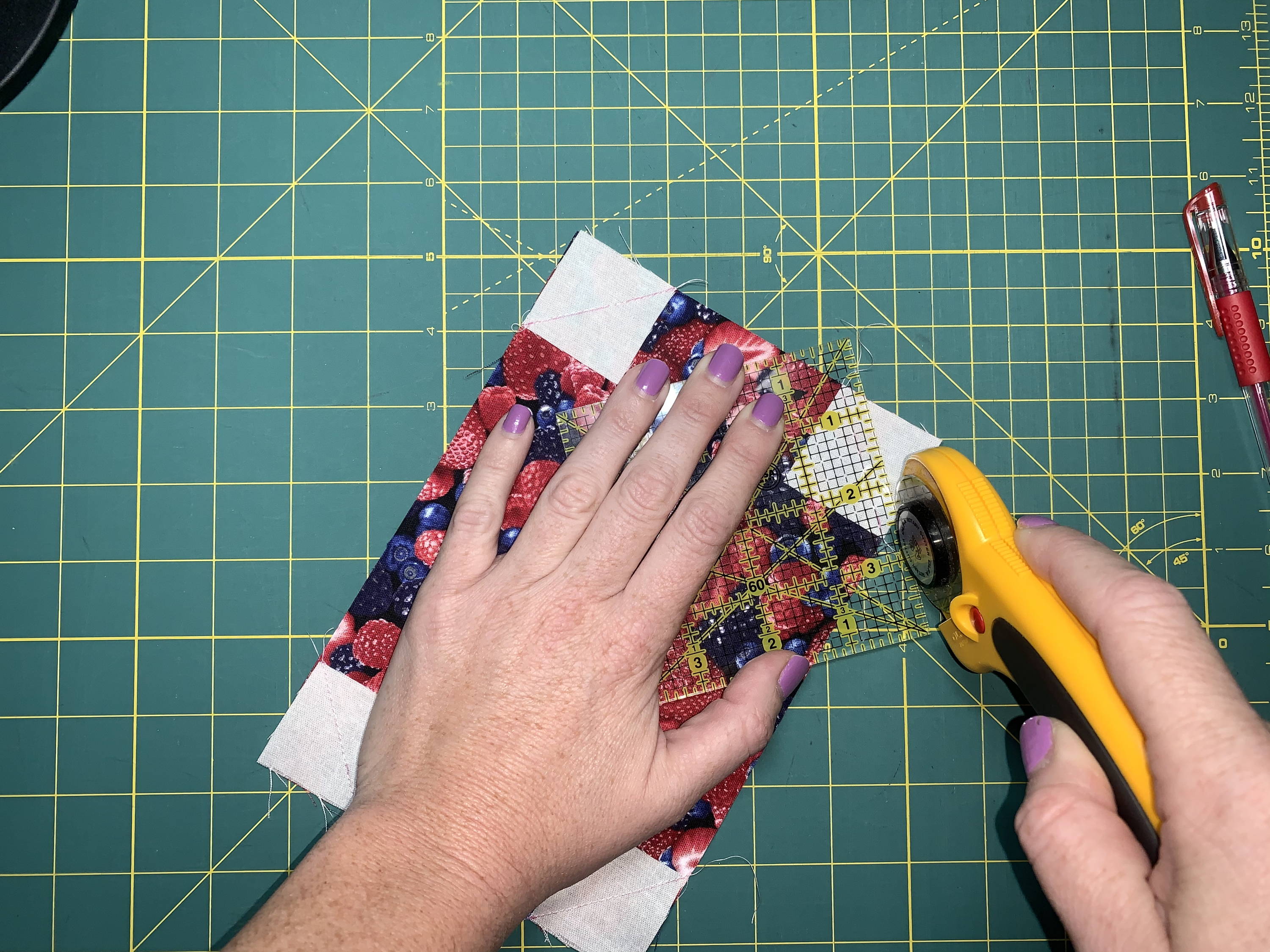 Press seam to set it and erase the pen marking. Then press to the light side. (It is unusual to press to the light side, but this is necessary here to help with nesting seams when attaching the lid unit.)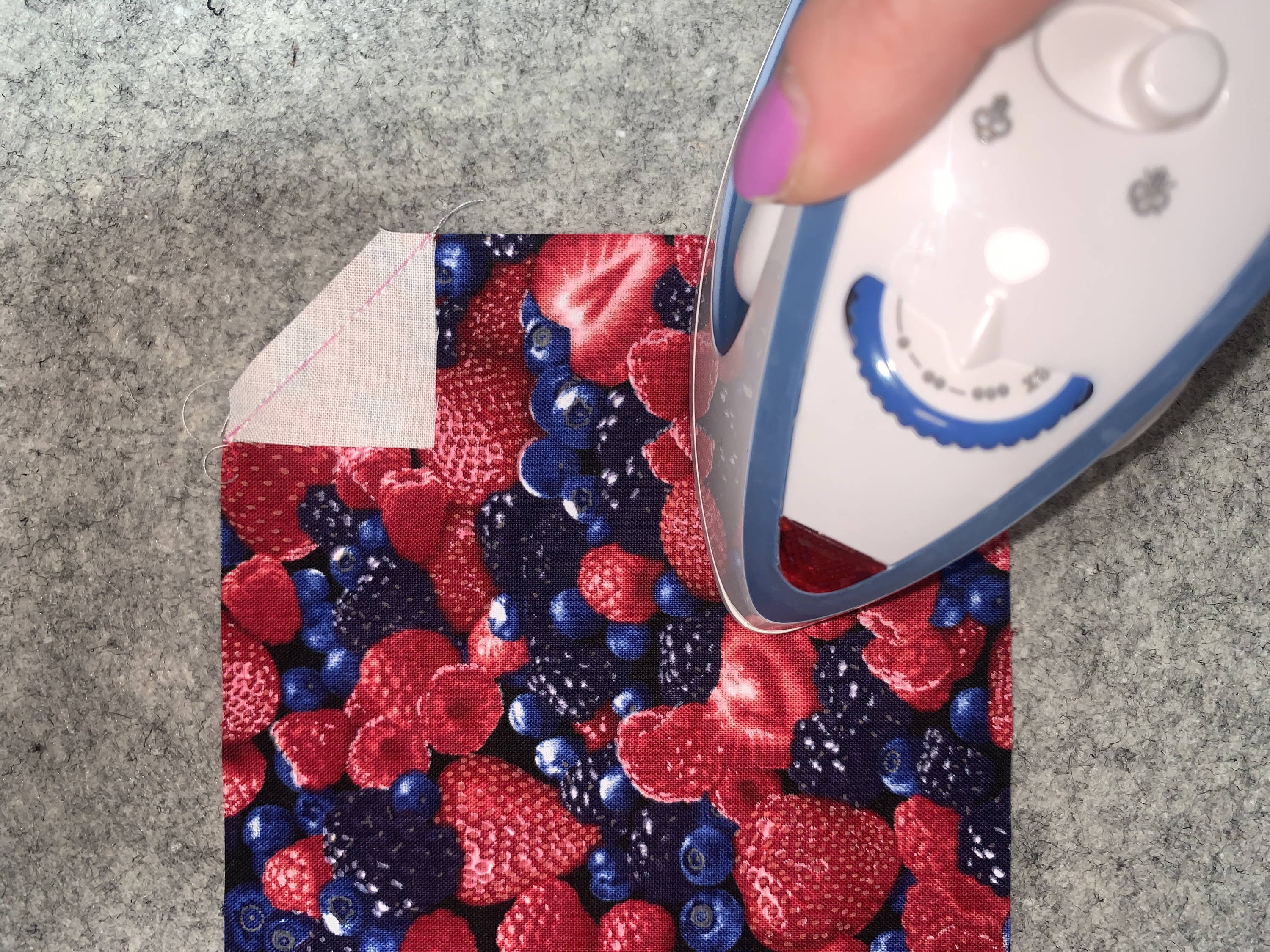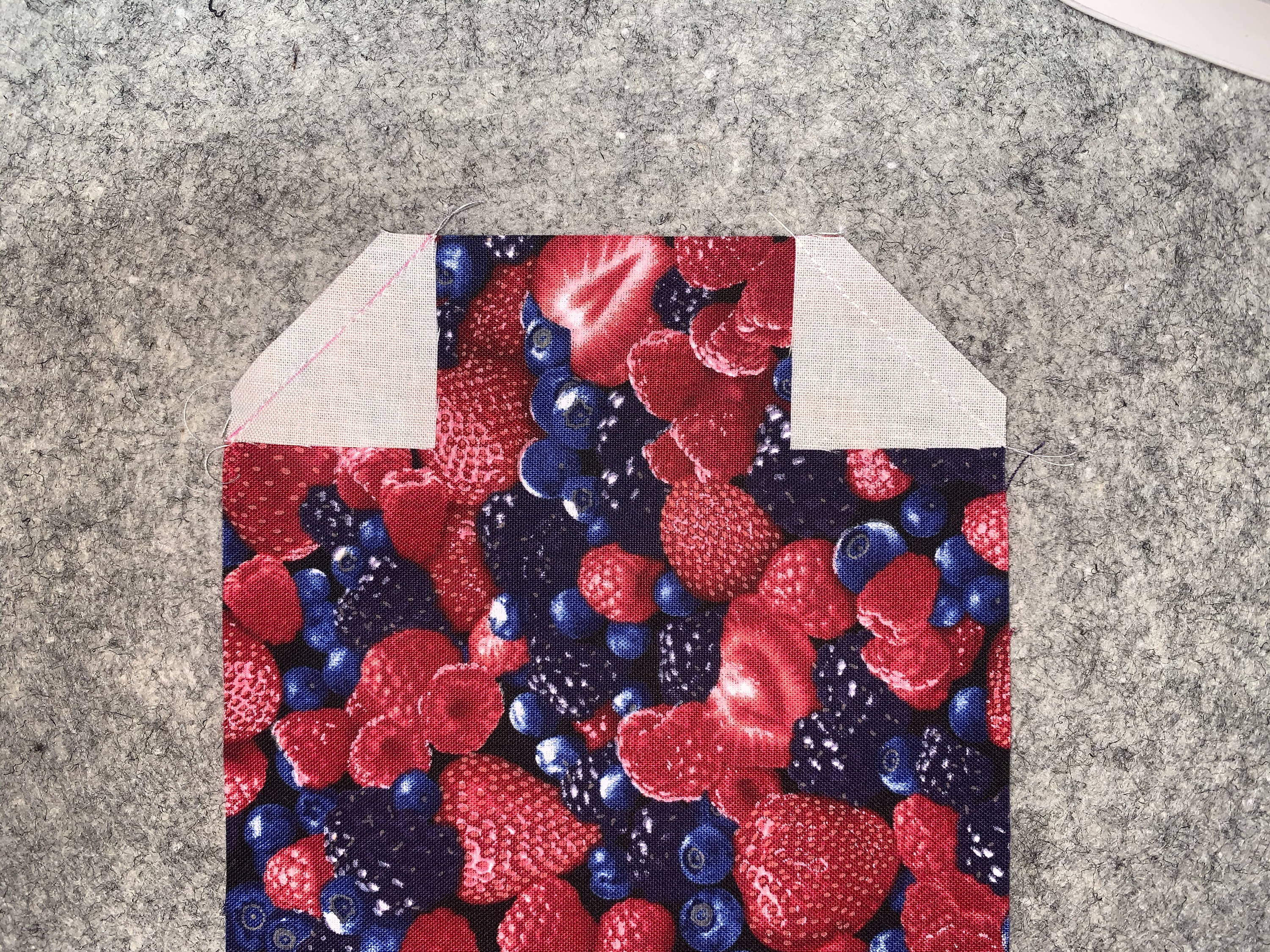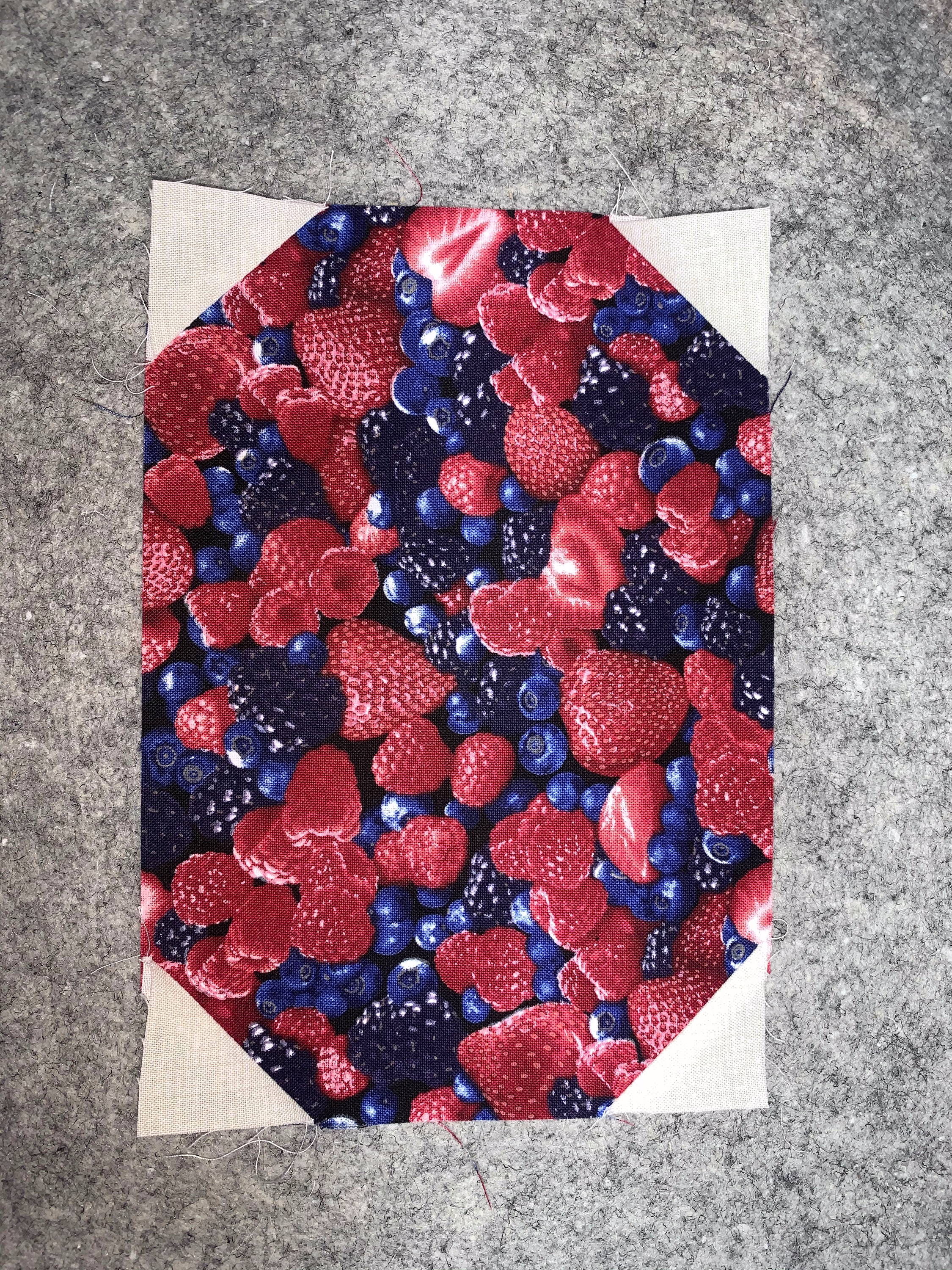 Attach one 1" x 8" background piece to each side of the body, sewing at a ¼" seam. Press to the dark side.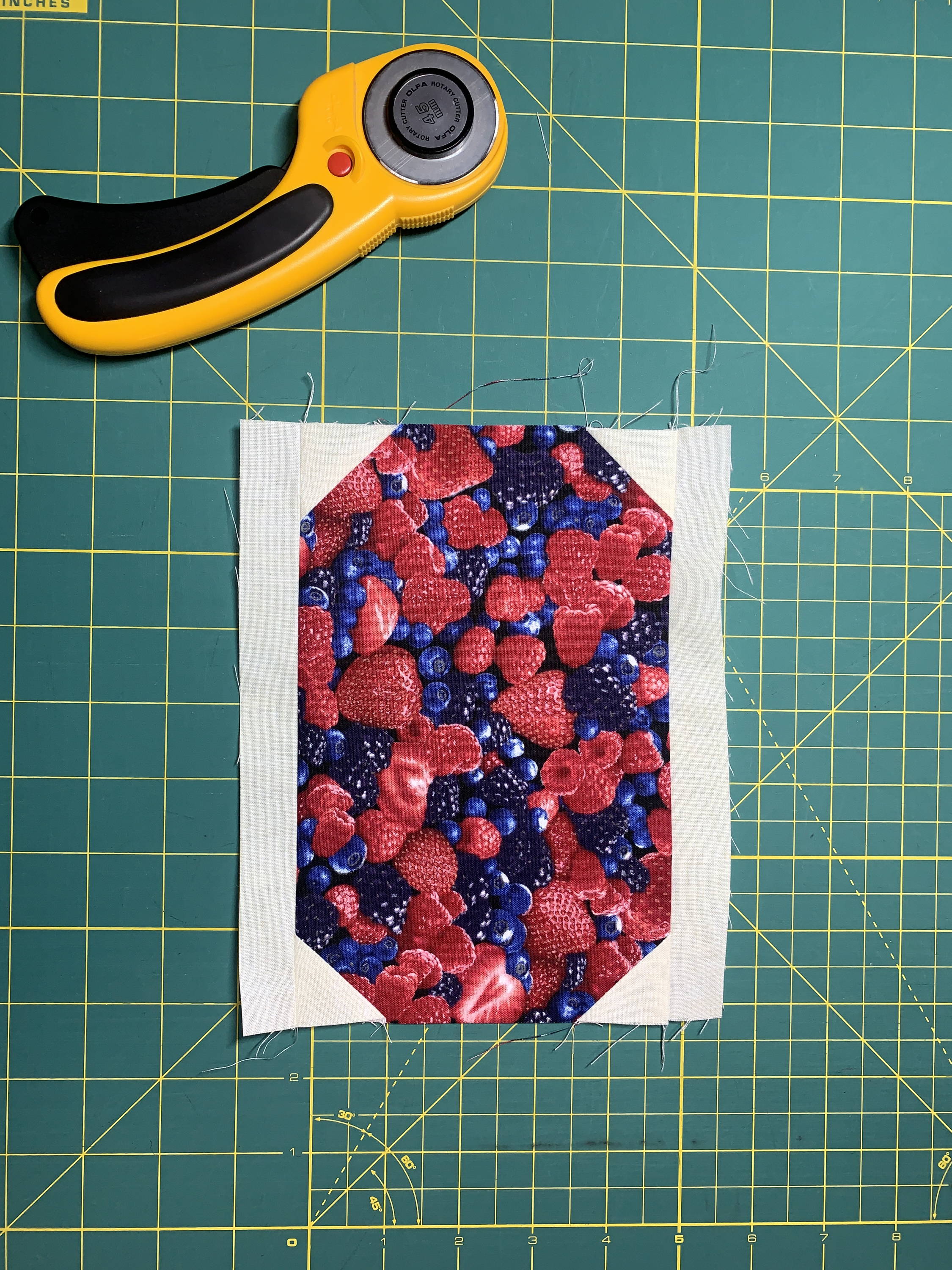 If you are opting to add the shelf, attach the shelf fabric (1.5" x 7") to the bottom of your jar body now, then add the base background fabric. If you are not adding the shelf component, just add the background fabric base now.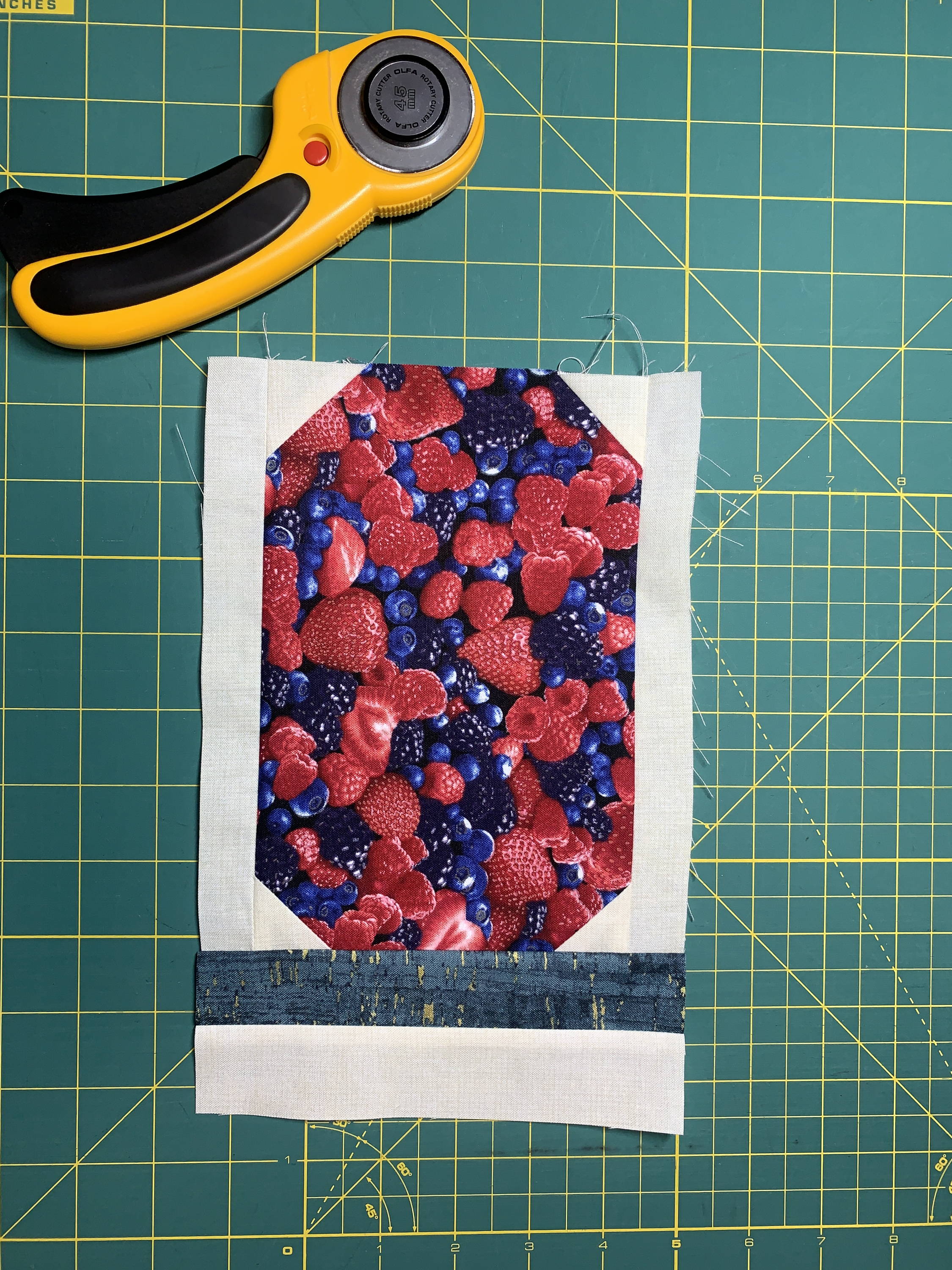 Place one background fabric unit (2" x 2.5") RST with the lid fabric (2" x 3.5") and sew along the short side. Press to the dark side.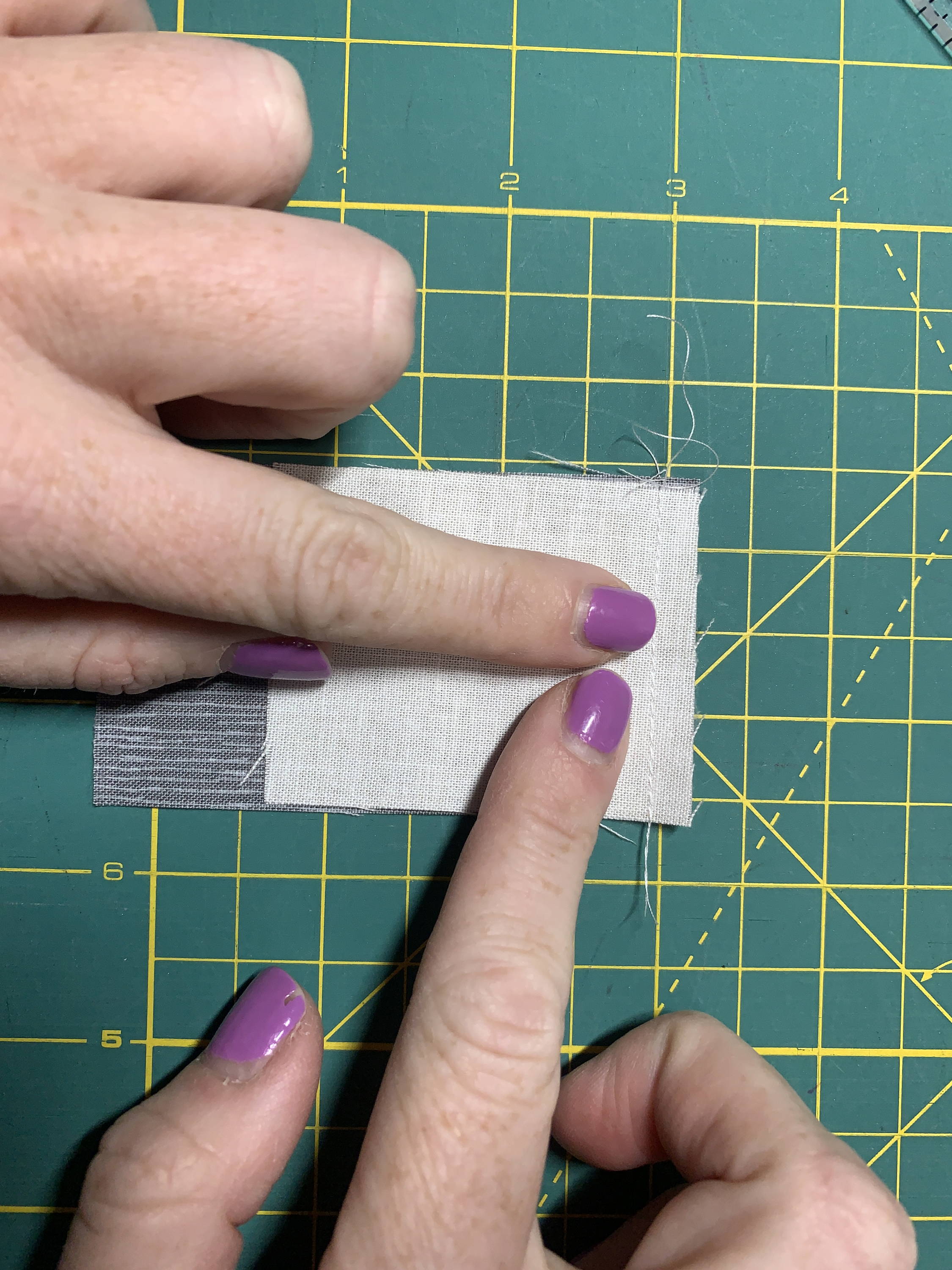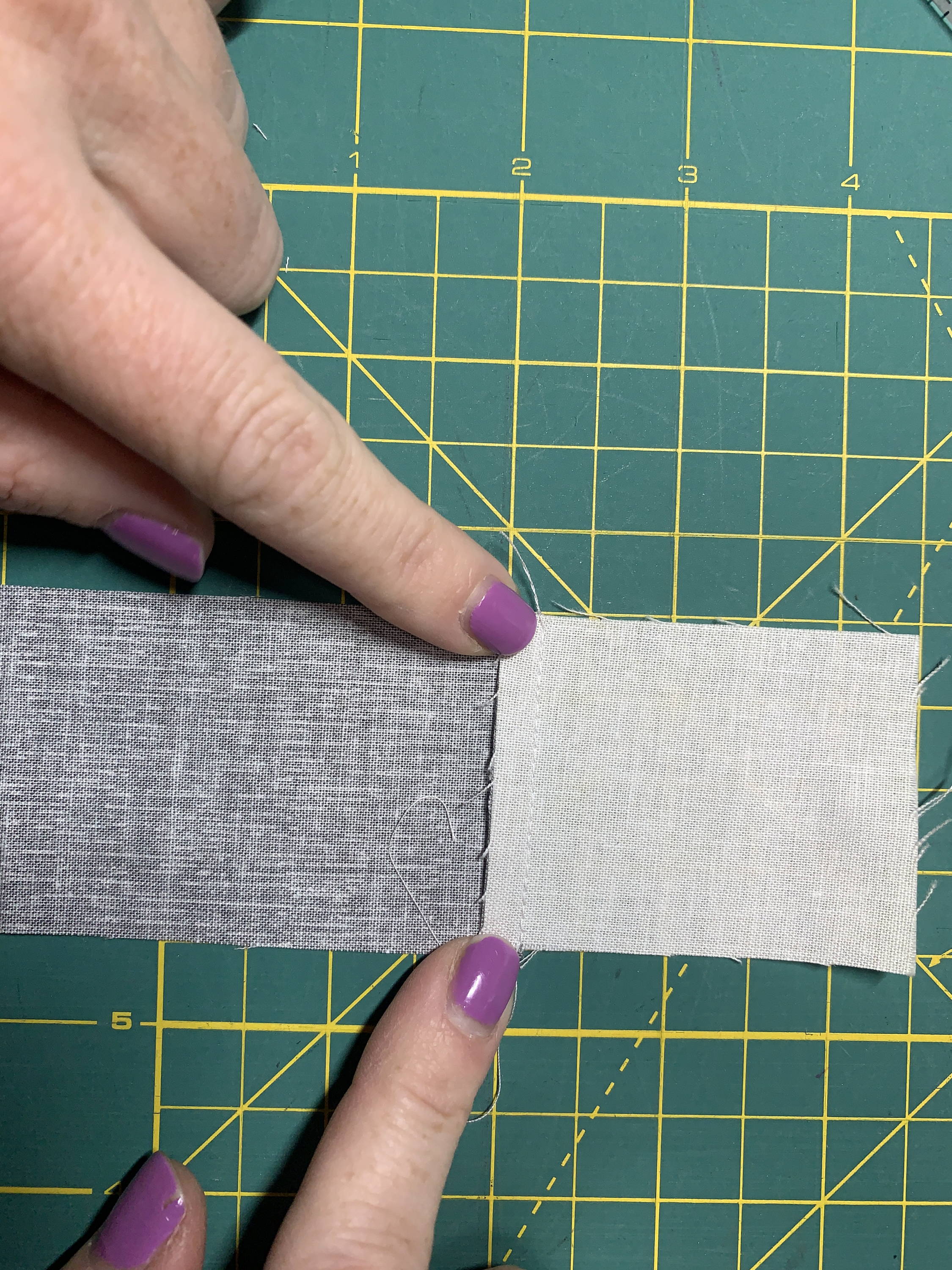 Repeat with last background unit (2" x 2.5") and the other short side of the lid. Press to the dark side.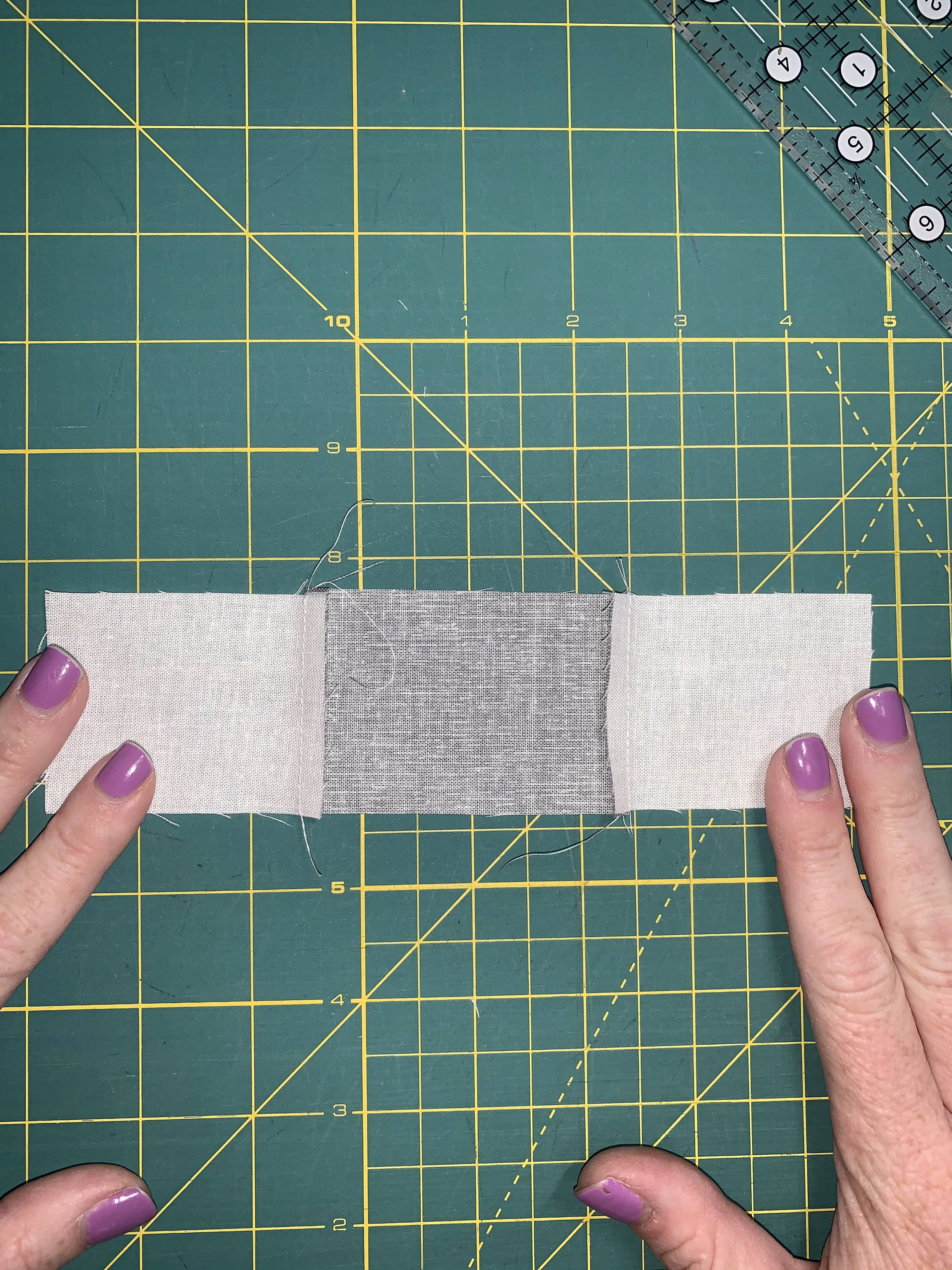 Lay lid unit on top of body unit RST aligning the lid edges with the jar body corners. If desired, pin in place.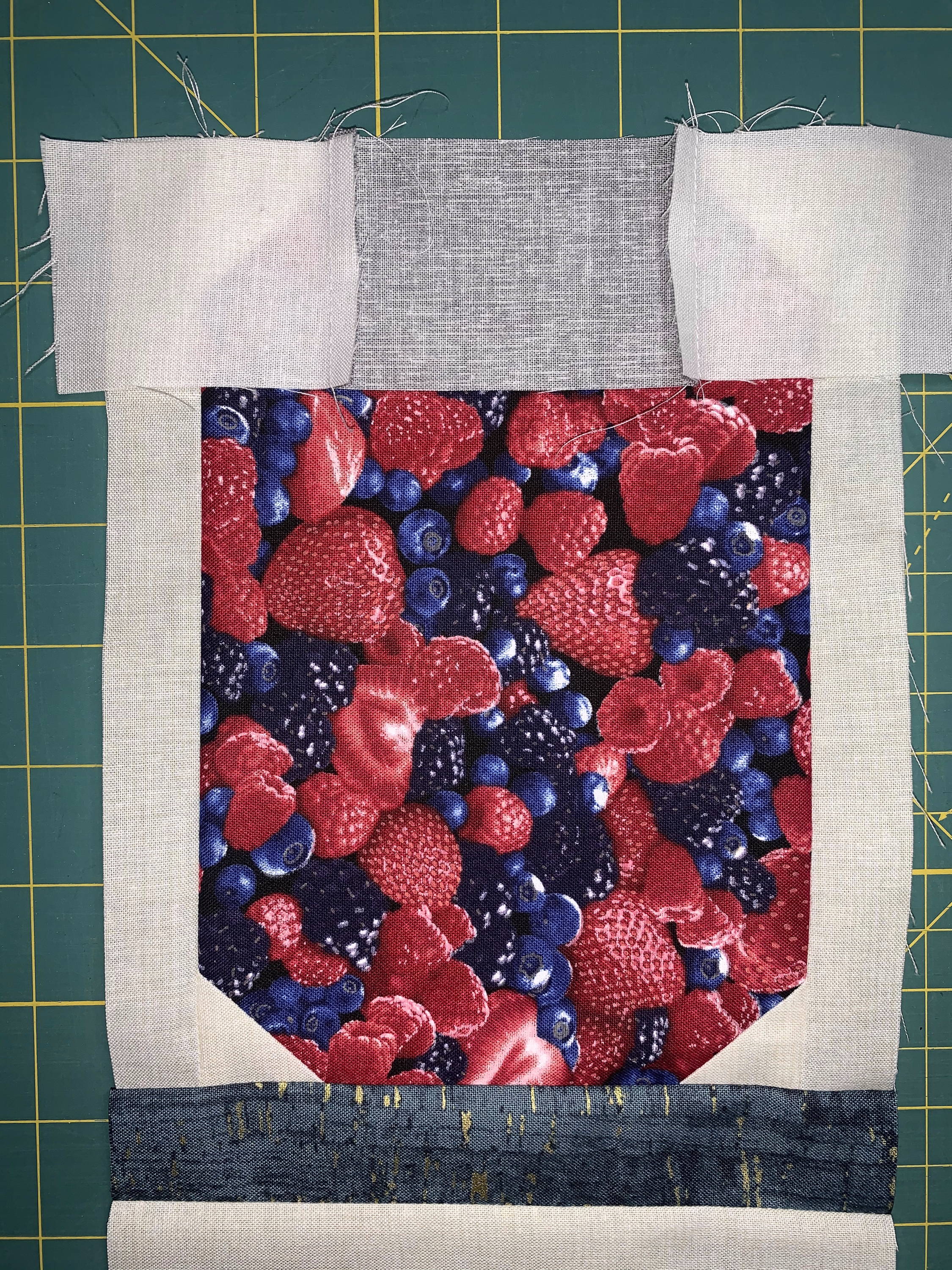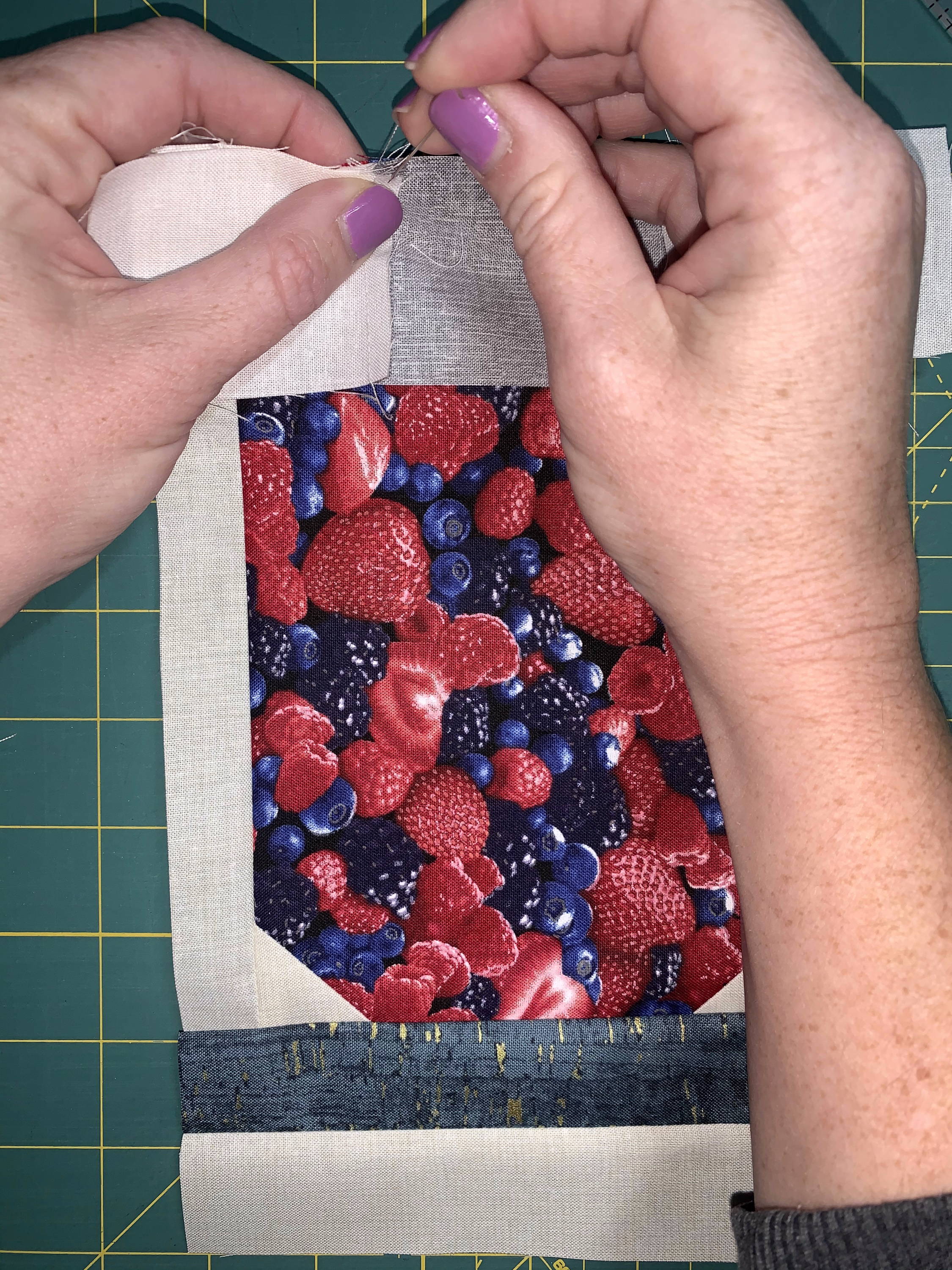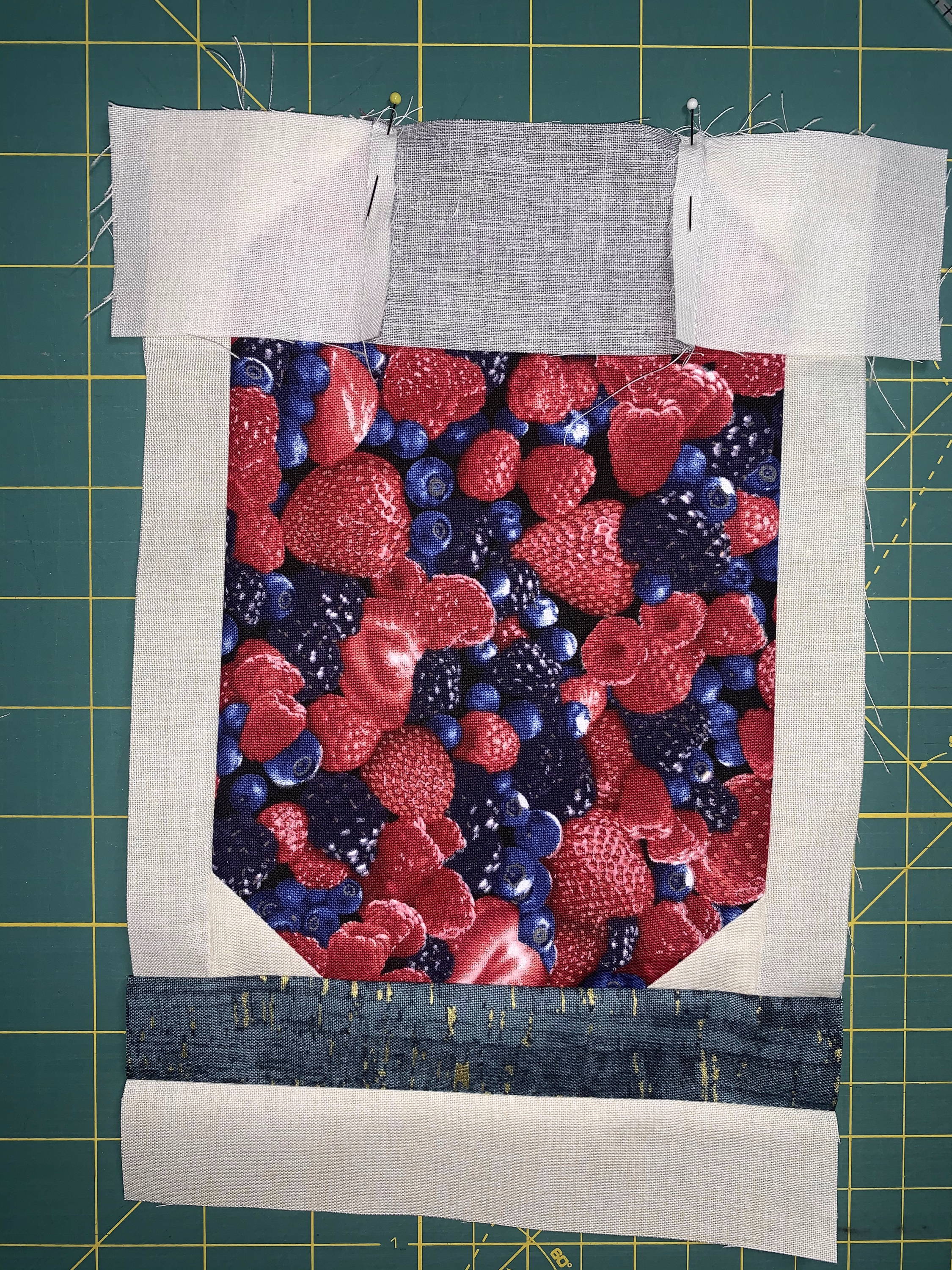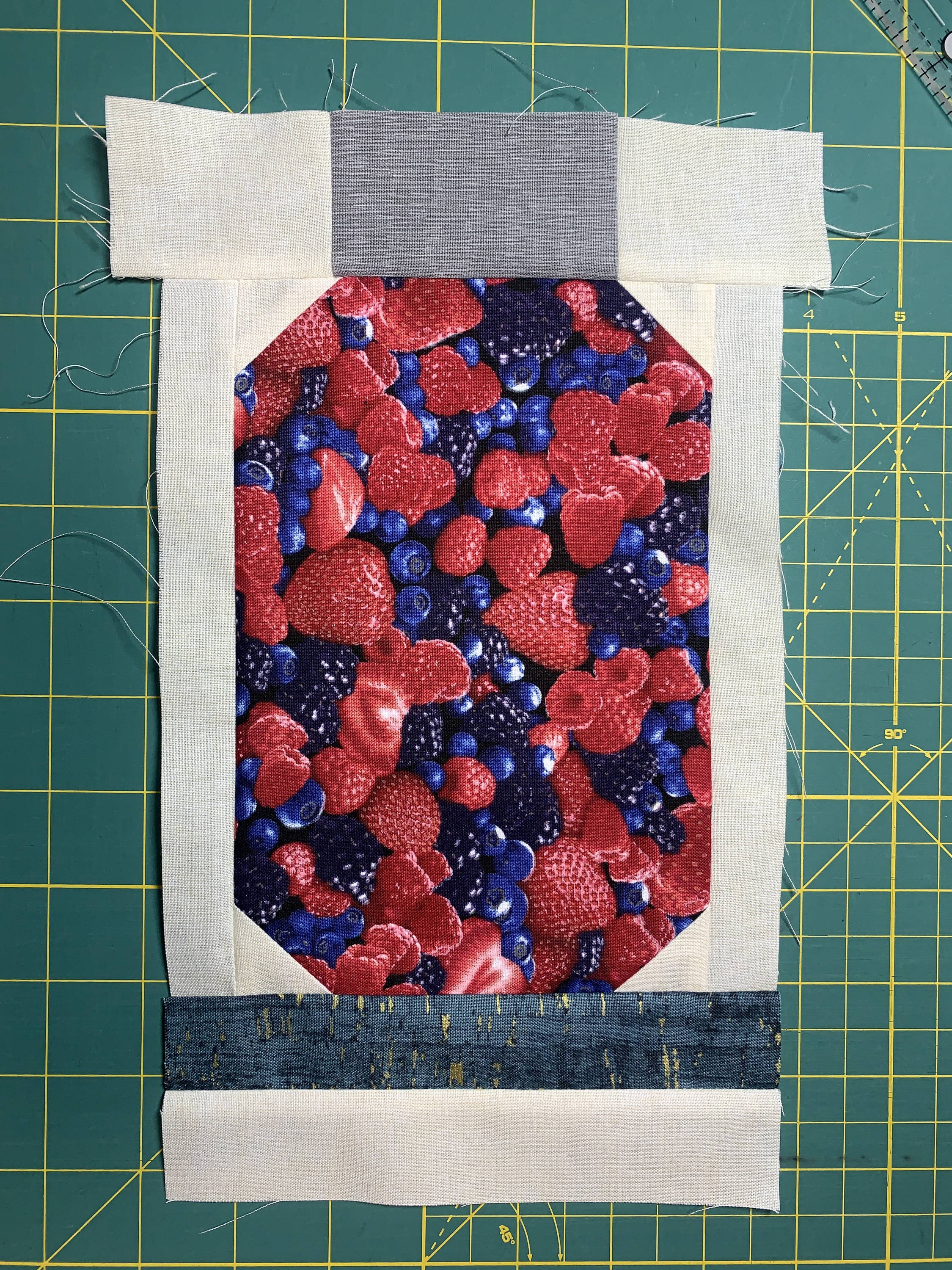 Sew units together. Press to one side.
Place background piece (1.5" x 7") RST across top of lid unit and sew. Press to one side.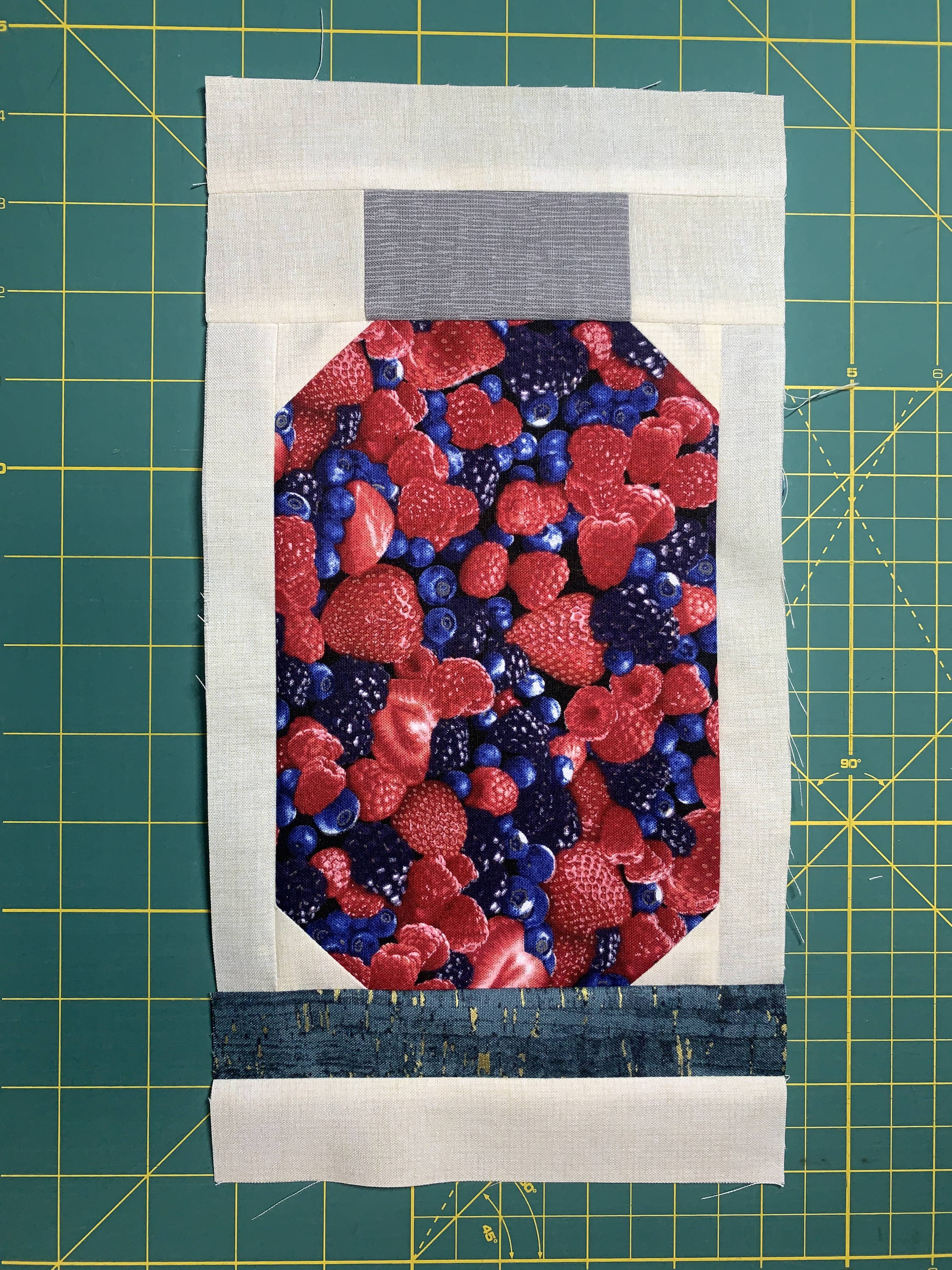 Finished block measures approximately 6.5" x 12.5"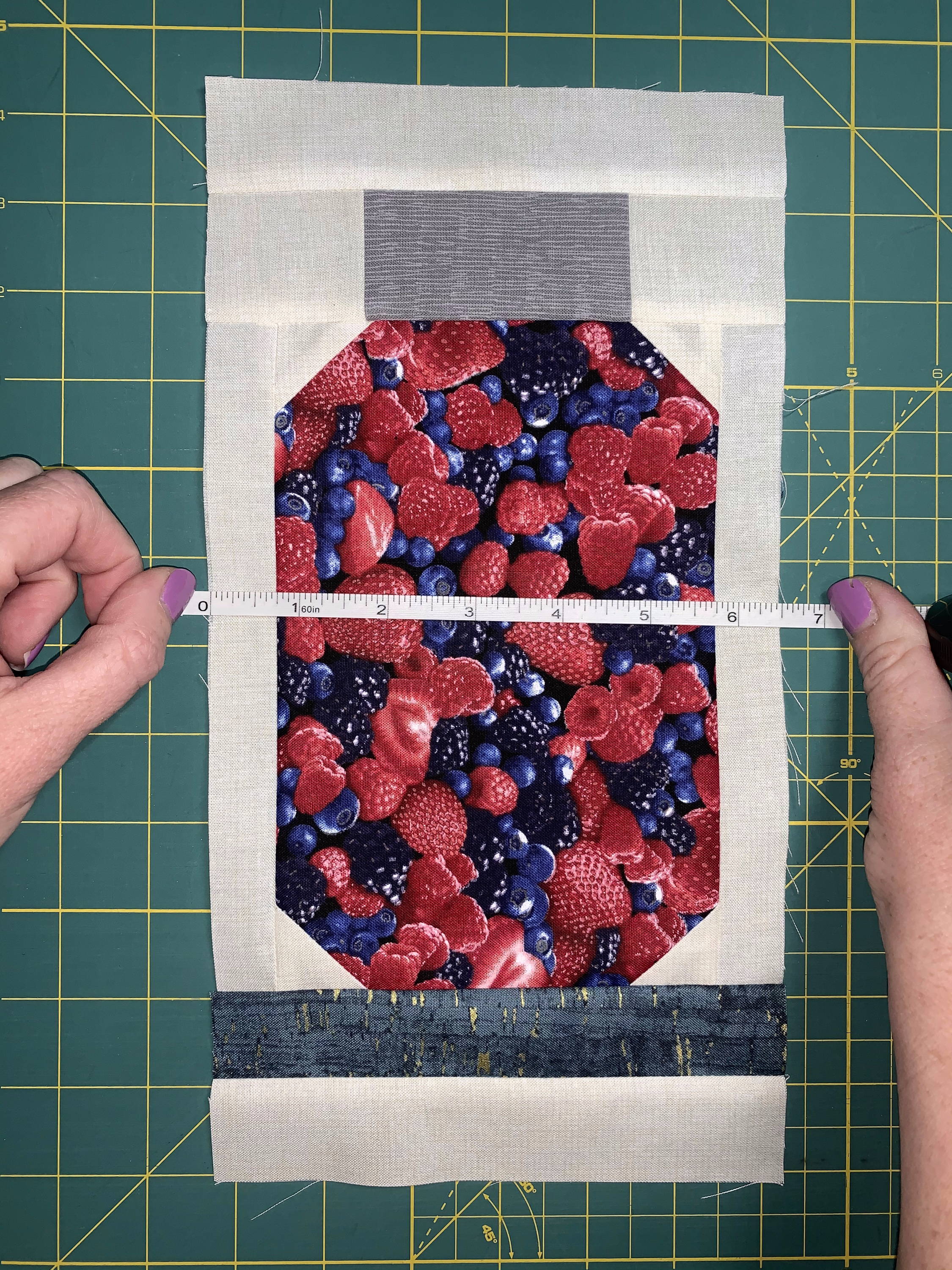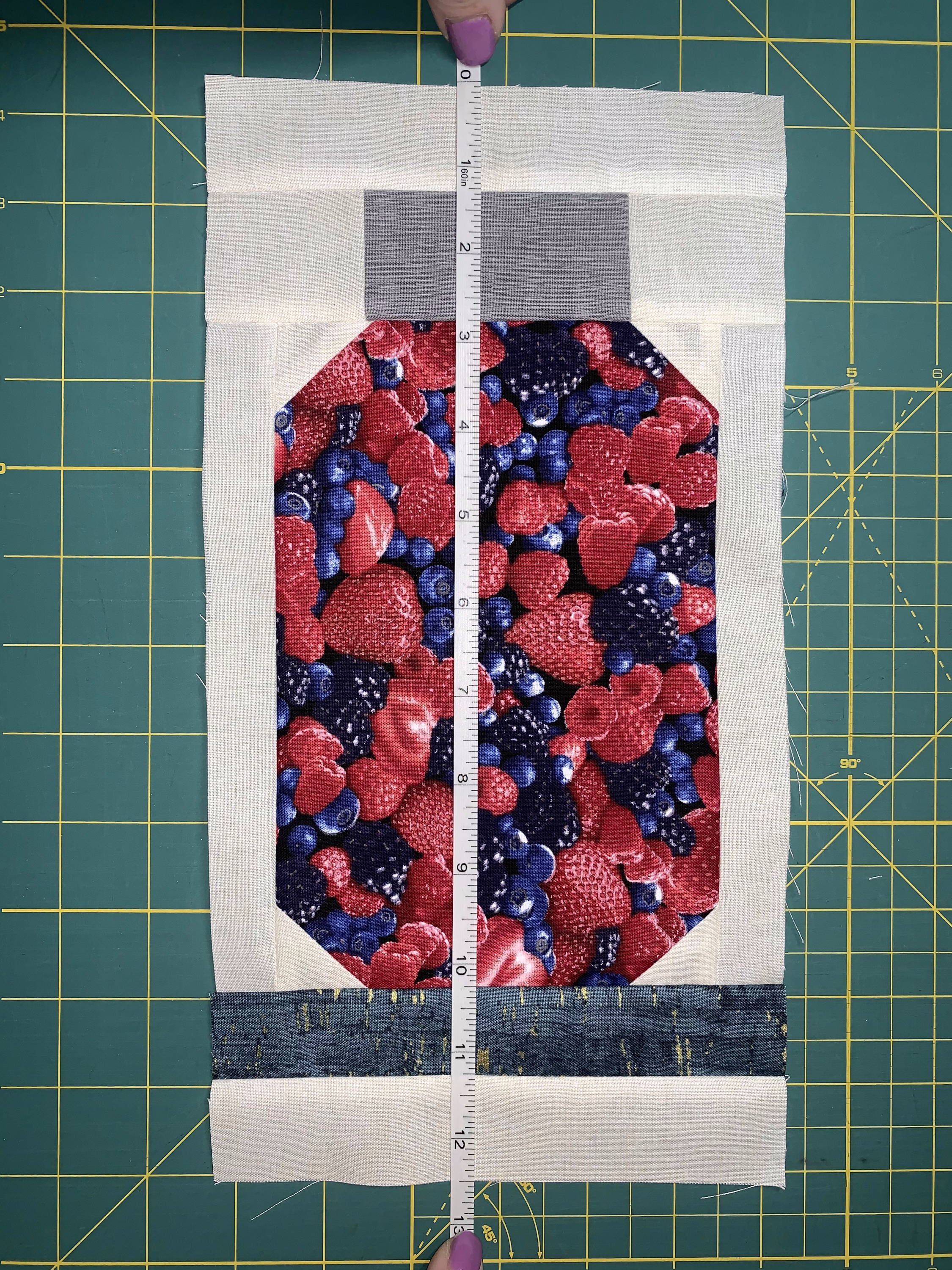 Make as many blocks as you need for your project. Piece together blocks then quilt and bind as desired.