---
Everything you need to know about MadamSew's
Sewist's Magic Wand
---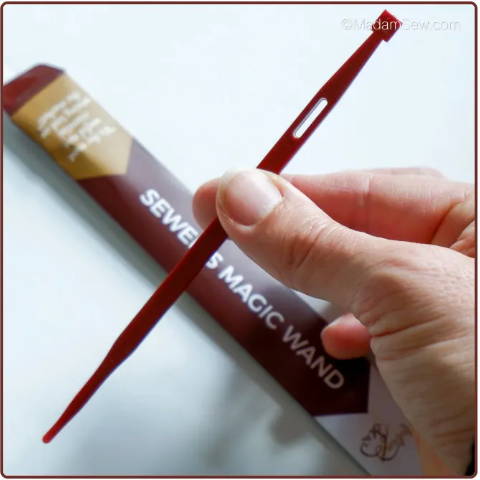 ---
This multifunctional sewing and crafting tool can be used many different ways.
It can push, pull, and poke! Just like a stiletto but with even more features!
---
---
Use the Sewist's Magic Wand to…
---
Feed fabric evenly under the presser foot of your sewing machine and push the fabric forward.
---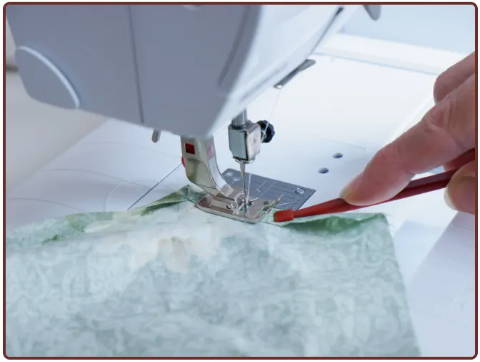 ---
Push out corners when you turn sewing projects right-side out.
---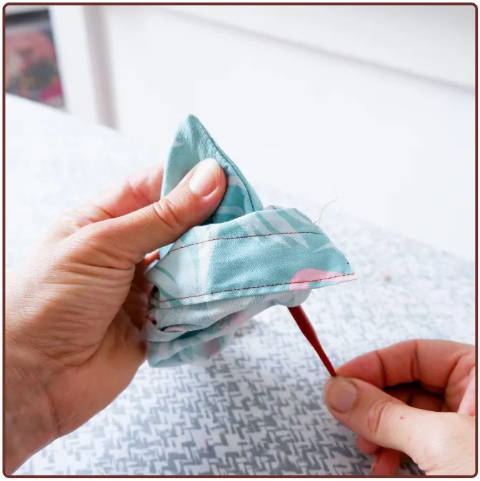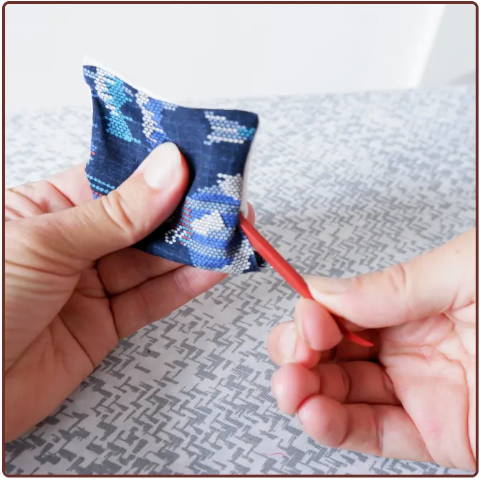 ---
Hold down the fabric near the needle as you sew over ruffles and folded fabric
---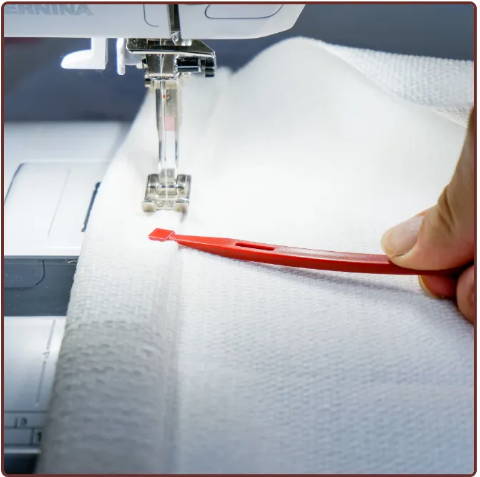 ---
Finger press down seams with the flat edge on the end ofthe Sewist's Magic Wand to prevent the fabric from curling on the presser foot and hold down the edge of your hem while you are sewing.
---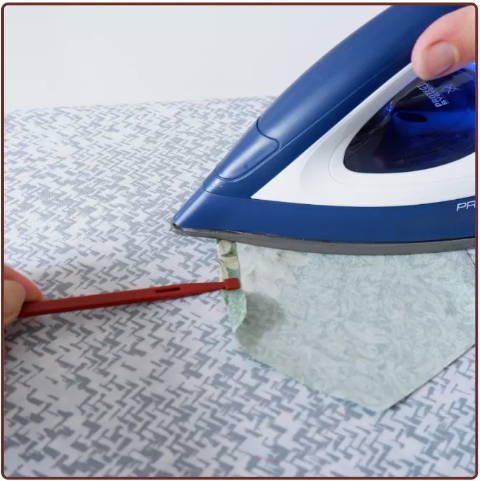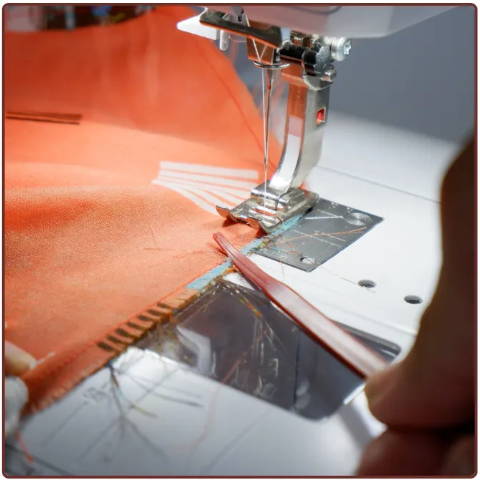 ---
---
Check on your 1/4 inch seam allowances as the flat square base is exactly 1/4 inch
---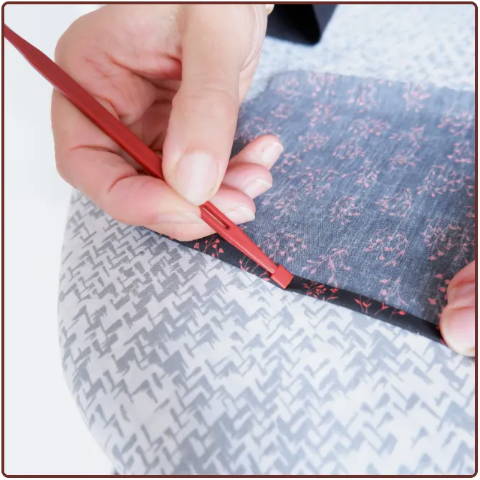 ---
Add stuffing to small or narrow items
---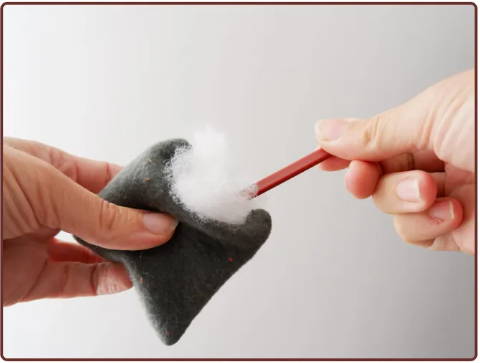 ---
Pull up bobbin thread from your machine
---
---
Easily remove pins that are too close to the sewing machine needle
---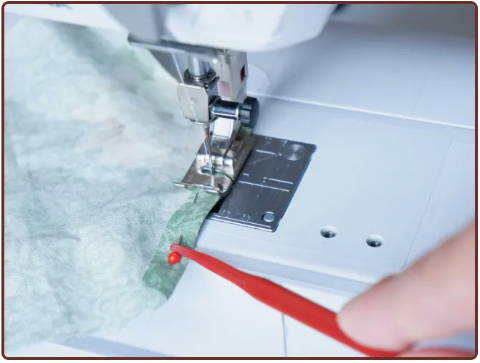 ---
Pull material through a casing using the 1/2 inch long slot as a bodkin. You can even thread it with a ribbon to wear around your neck for easy access!
---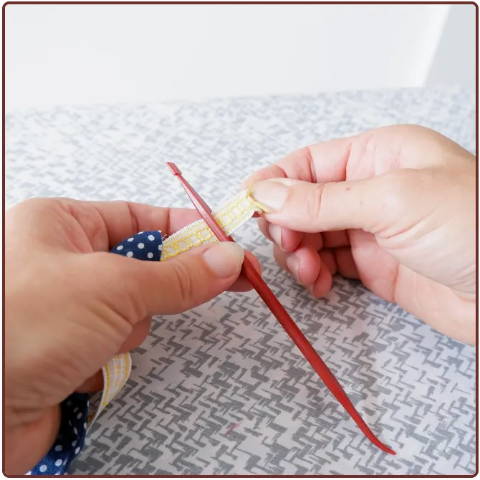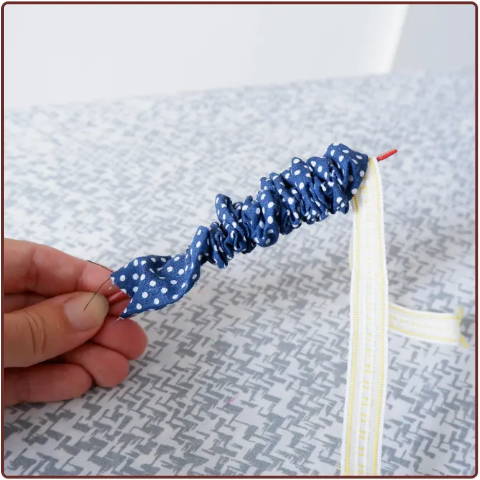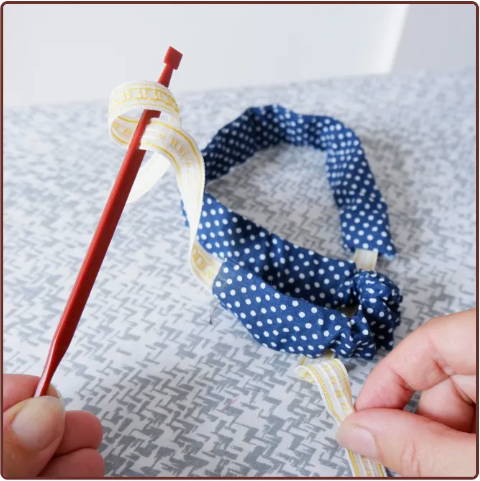 ---
Every quilter, crafter, or seamstress needs this versatile tool!
---
Interested in our Sewist's Magic Wand?
---