The Variable Star Block is a fun quilt block that has multiple ways of piecing the center. You can use it to highlight a fussy cut center, use jelly roll strips to make 9-patch centers, or make a number of different centers. We'll start with the basic block, then give you ideas for how to use your jelly roll strips to speed up construction. This is an ideal block to use up your scraps and leftovers from other projects.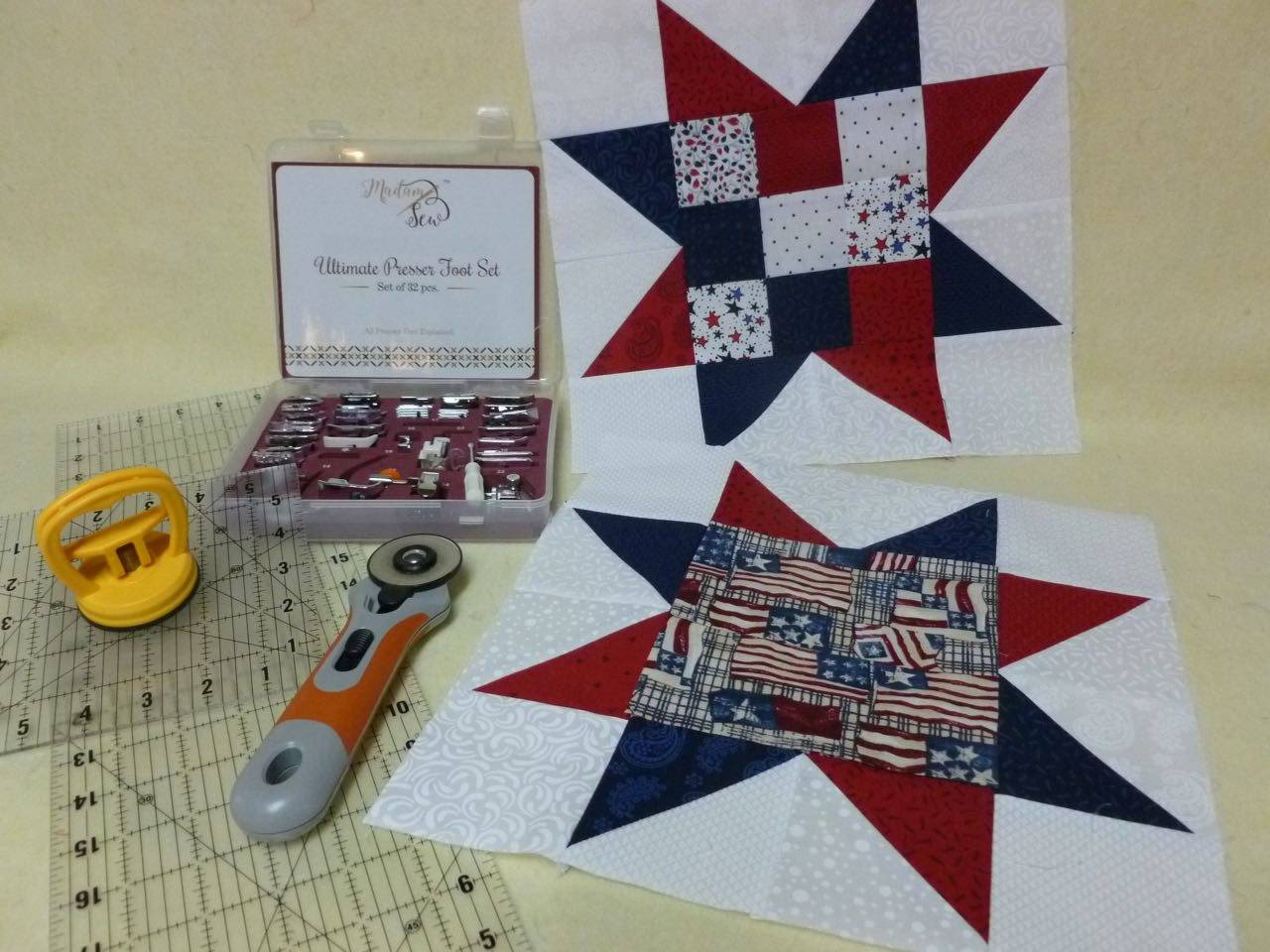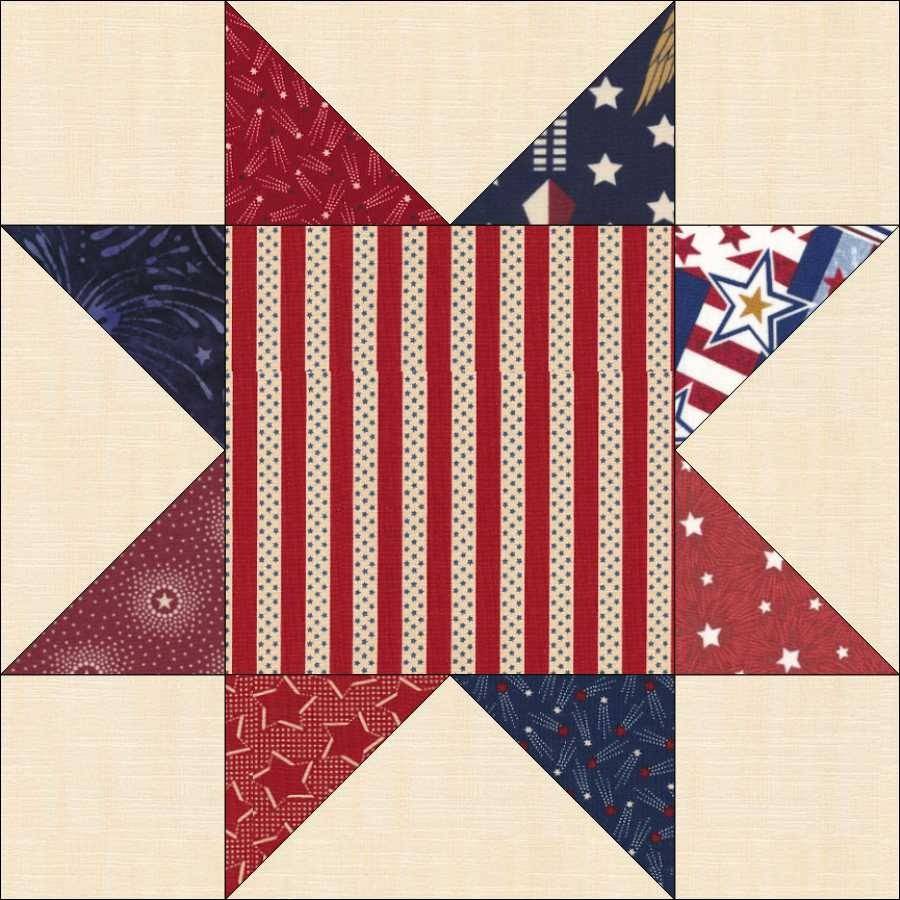 We'll start with the basic Variable Star with a solid one patch center.
For each star -
Cut 1 scrappy 6-1/2-inches
Cut 4 scrappy 4-inch squares
Cut 4 background 4-inch squares
Cut 4 background 3-1/2-inch squares
Pair up the scrappy 4-inch squares with the white 4-inch squares. Using the technique you learned in the post Making Half Square Triangles, make 8 HSTs. Sew two HSTs together to form star points.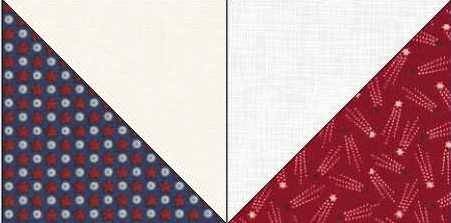 Now you'll have one center unit, four HST star point units, and four background 3-1/2-inch squares. Arrange your units as shown and sew in rows. Block should measure 12-1/2-inches.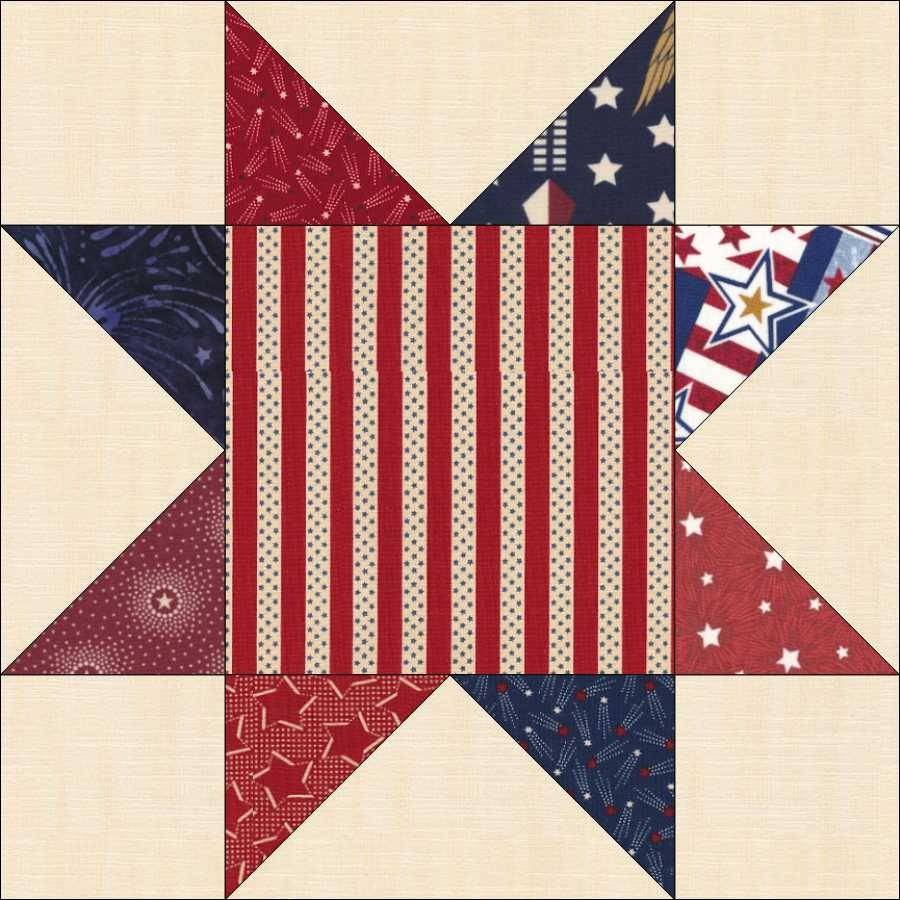 Now, vary the middle with a four patch instead to get this look. Just cut four 3-1/2-inch squares of scrappy fabrics for the center, and finish as before.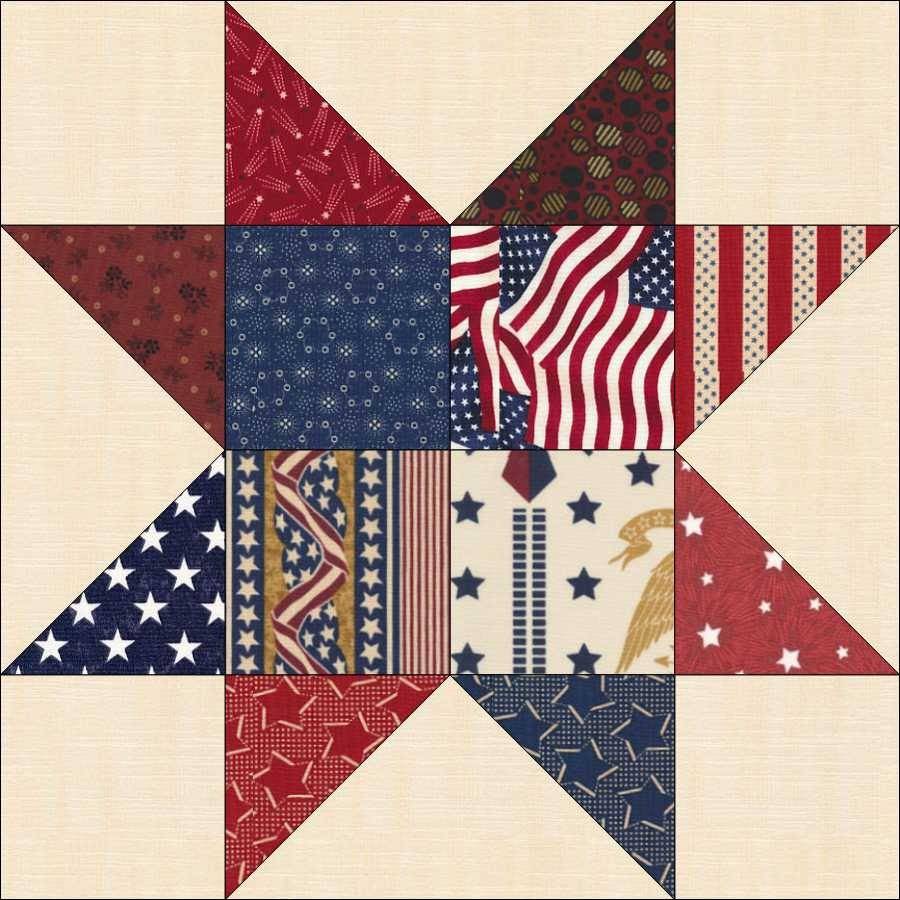 Make half square triangles for the center four patch, and you'll have a pinwheel center. Begin with 4-inch squares, you'll need two scrappy and two solid squares to get four HSTs.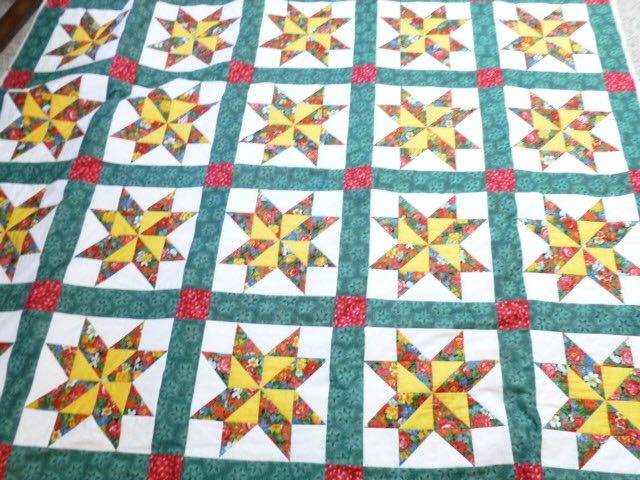 Using only two prints, and arranging the colors carefully with a pinwheel center gives a different look to the same block.
Now, let's look at a more complex Variable Star block. Using leftover jelly roll strips or your other scraps, cut nine 2-1/2-inch squares. Sew a nine patch for the center section, then finish as before.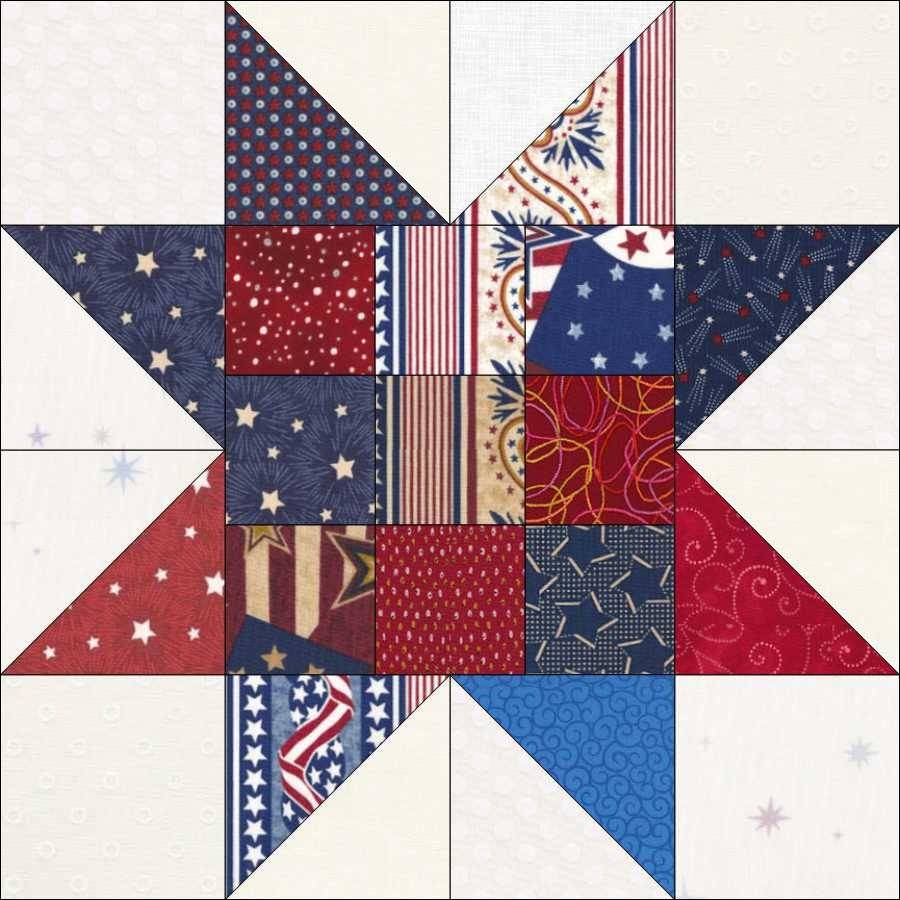 Using sashing between the blocks will give you a very interesting and pretty design quilt. Stay tuned next month for a lesson on ways to do sashing.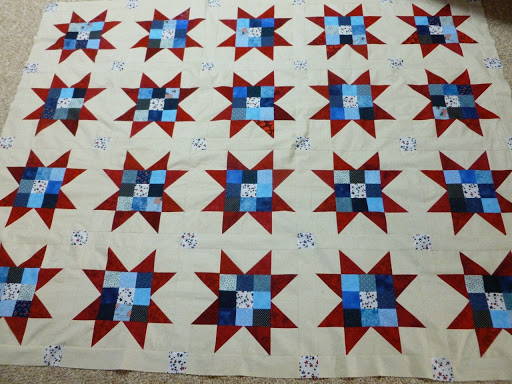 The quilt top above was perfect for a Quilt of Valor, in patriotic colors. Making the block in Christmas prints gives a different look, wonderful for your holiday sewing.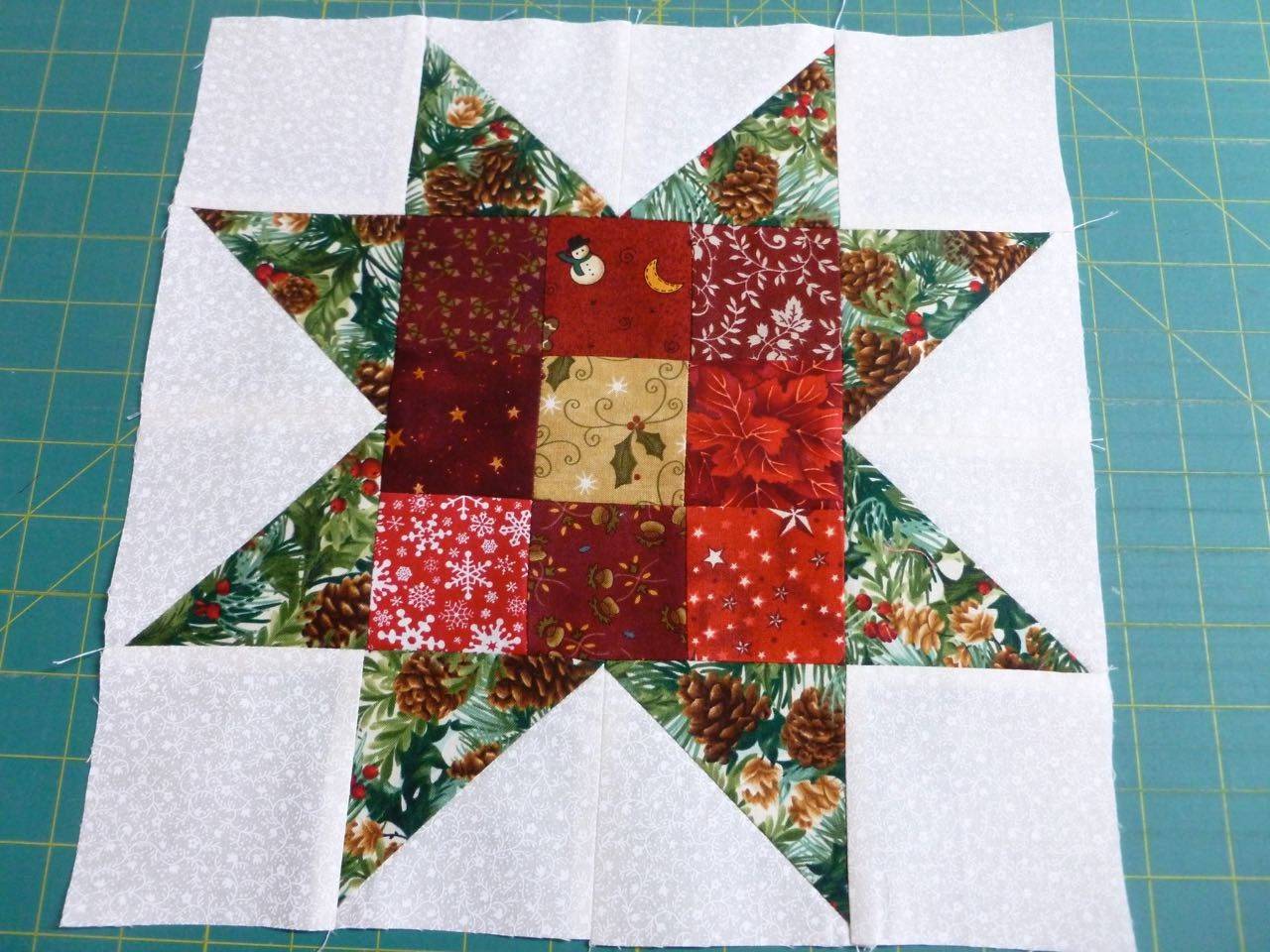 Mixing the Nine Patch Variable Star block with a pumpkin block makes a fun quilt for the Autumn season.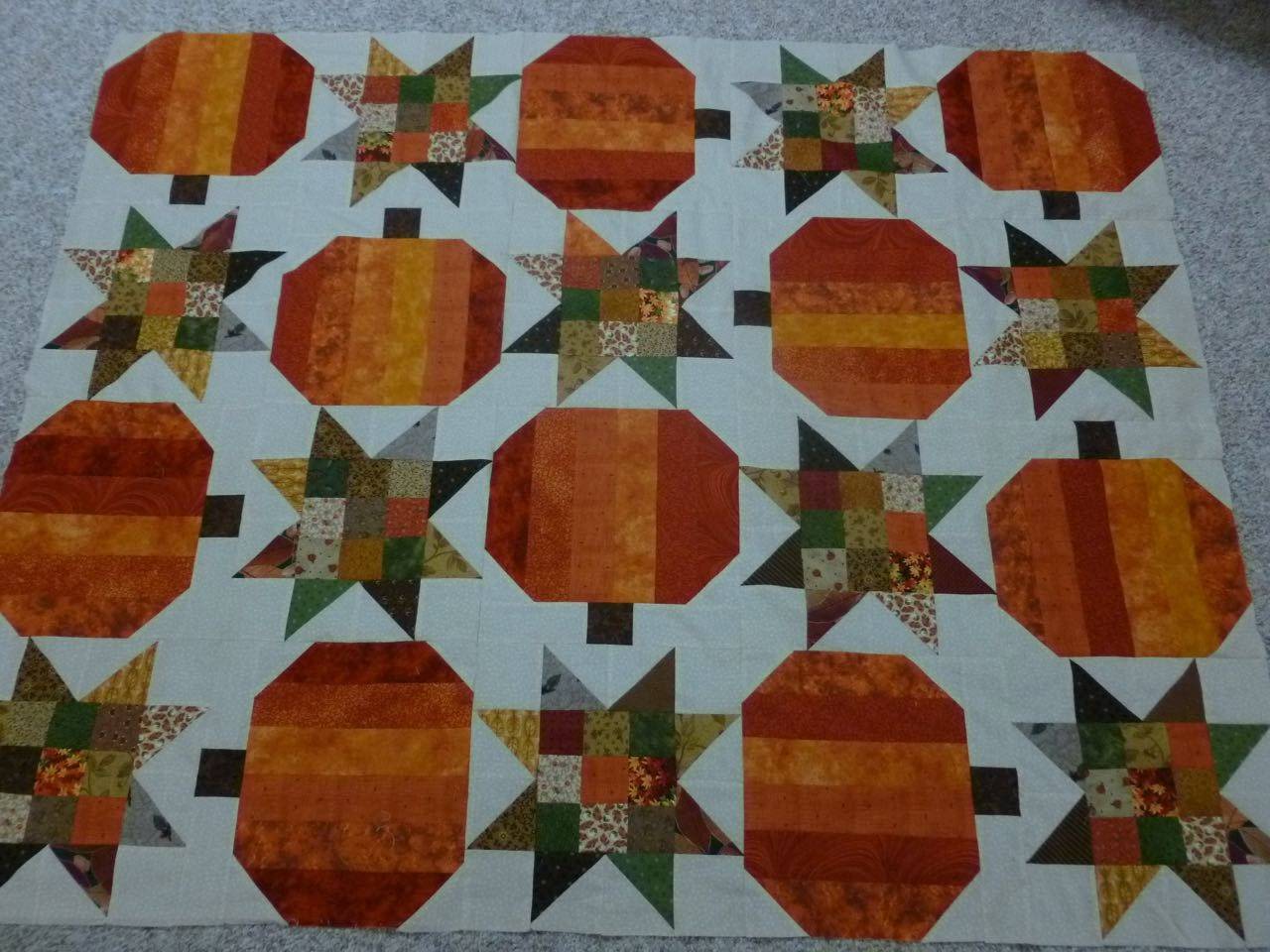 Any block that measures 6-1/2-inches unfinished (six inches finished) can be used as the center of the Variable Star.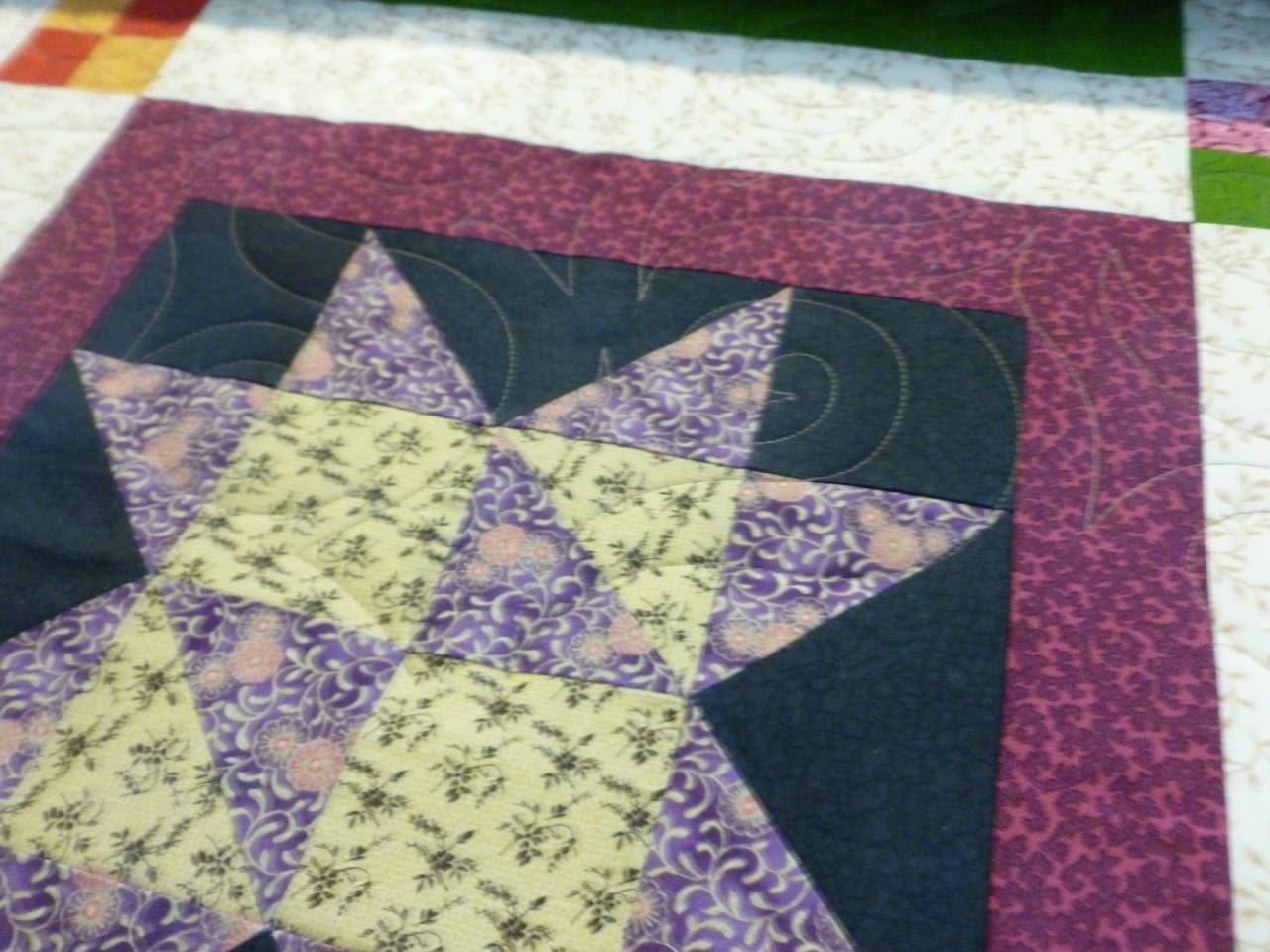 You can even put a Variable Star inside a Variable Star!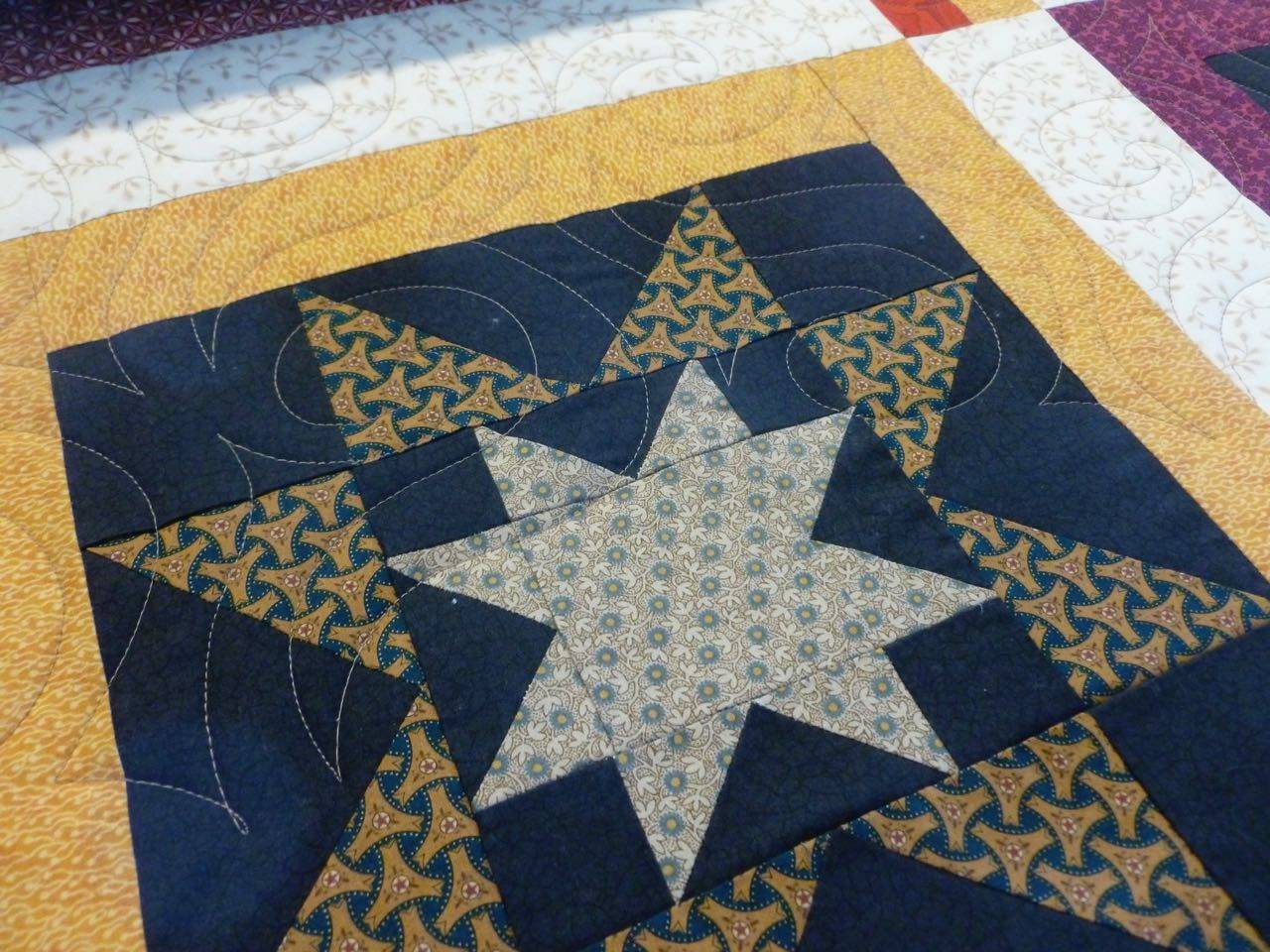 Have fun with this block, mix and match centers for interesting designed quilts, and use up your scraps. Put three blocks in a row for a fast table runner. Make more blocks for larger projects. Add sashing and borders as you like. Let your creativity soar! Happy Quilting!