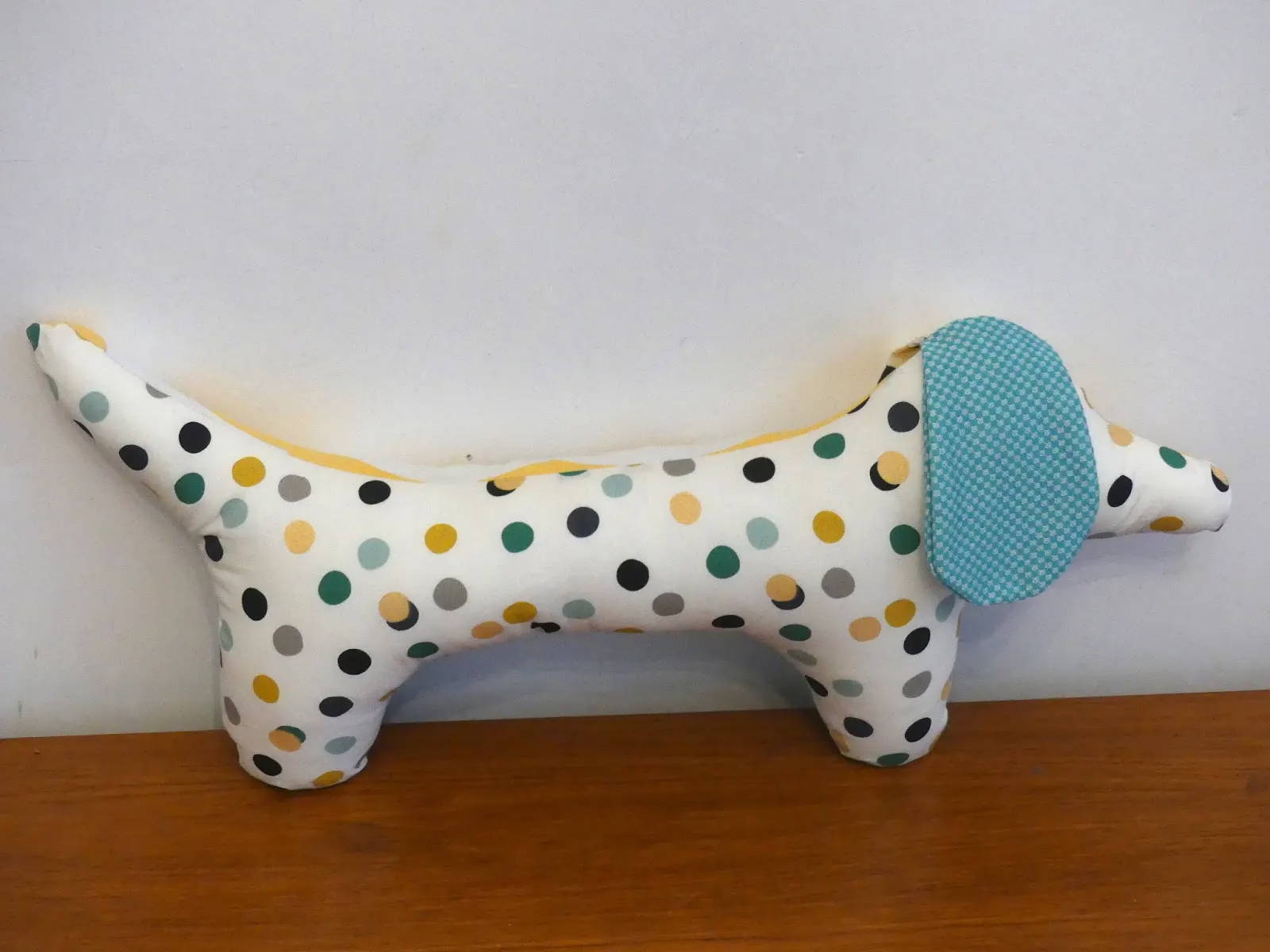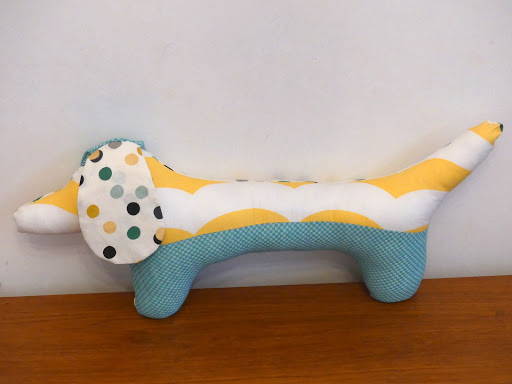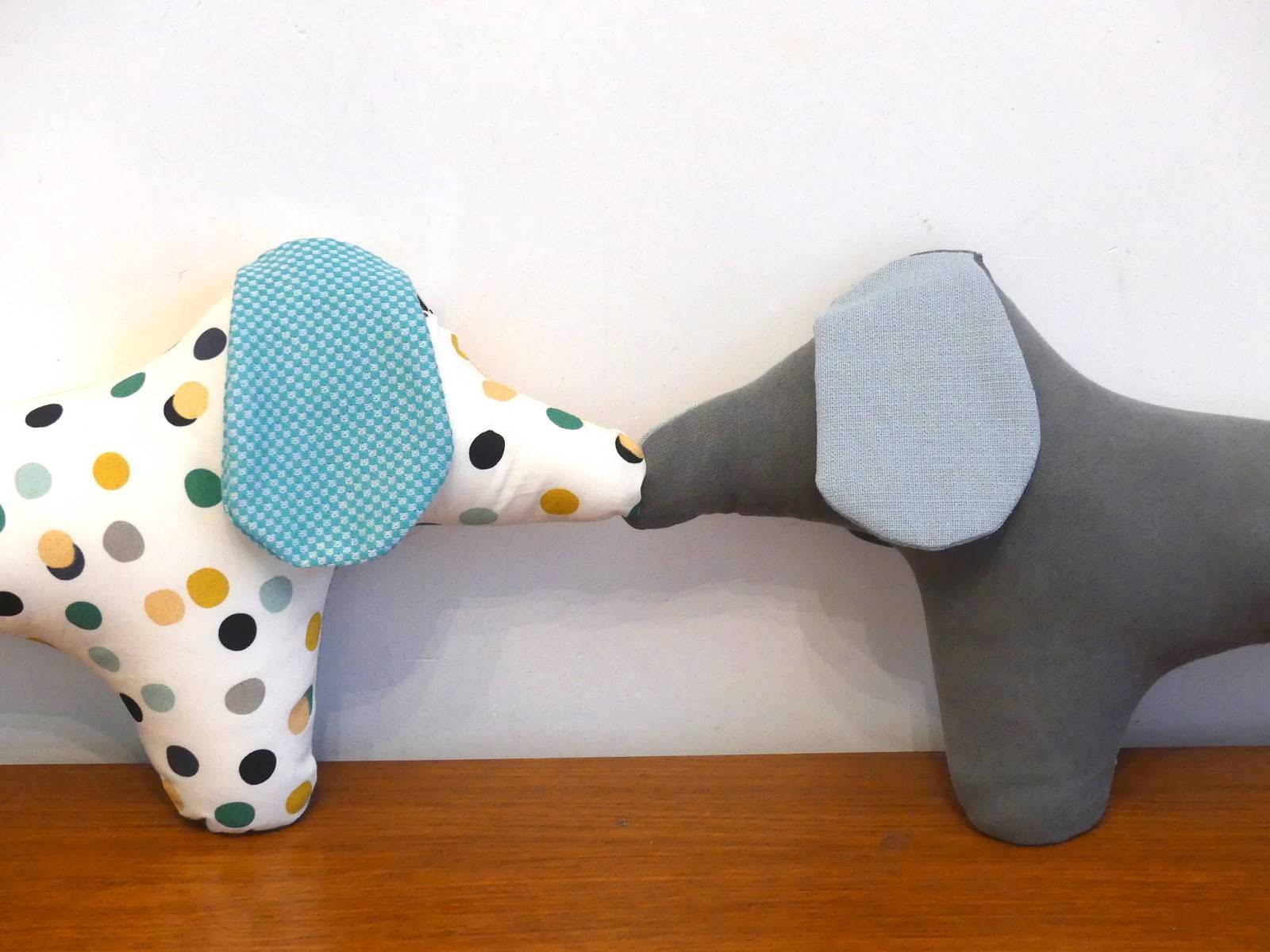 Check out these adorable Dachshund cushions! This blog post is a tutorial with a free printable pattern. A very quick beginner-friendly sewing project. And it's perfect to use and start matching some fabric scraps.
Fabric: you'll have enough with 2 fat quarters (or 2 pieces of about 22 x 12 inch for the dog and 2 smaller pieces for the ears). You can use any fabric. If you are a novice seamstress, go for sturdy fabrics like cotton, canvas, linen, rayon, twill...

A bag of fiberfill, cotton stuffing, or you can use the filling of an old pillow you were going to throw away or buy a cheap pillow in a dollar store.

Optional: If you want extra decoration like a nose and eyes, you need some black flock foil and 2 buttons, or you can use embroidery thread for the eyes.

Your regular sewing tools: scissors, fabric pins, sewing machine, matching threads.
Pattern Printing Instructions (download at the end of the article)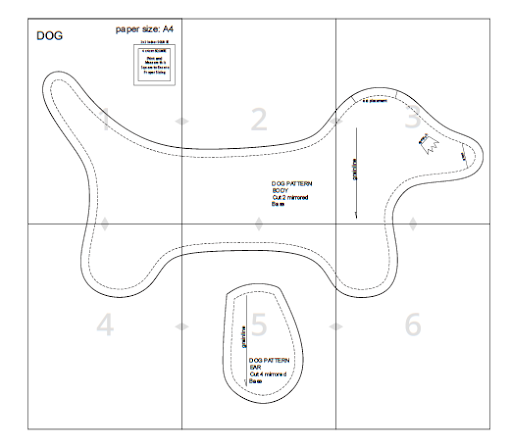 The grain line of your fabric is marked on all pattern pieces, this important to lay your pieces correctly on the fabric.
You can print the pattern on a home printer on A4 or US Letter size.
Put the printer setting to 'original size'. You can check the guide on the first pattern page to make sure the gauge printed correctly and the pattern hasn't been distorted. .

Cut out, assemble, and tape the different pattern pieces together.

Pre-shrink and iron your fabric. Copy the pattern pieces on your fabric and cut out. Mark the notches with a fabric marker.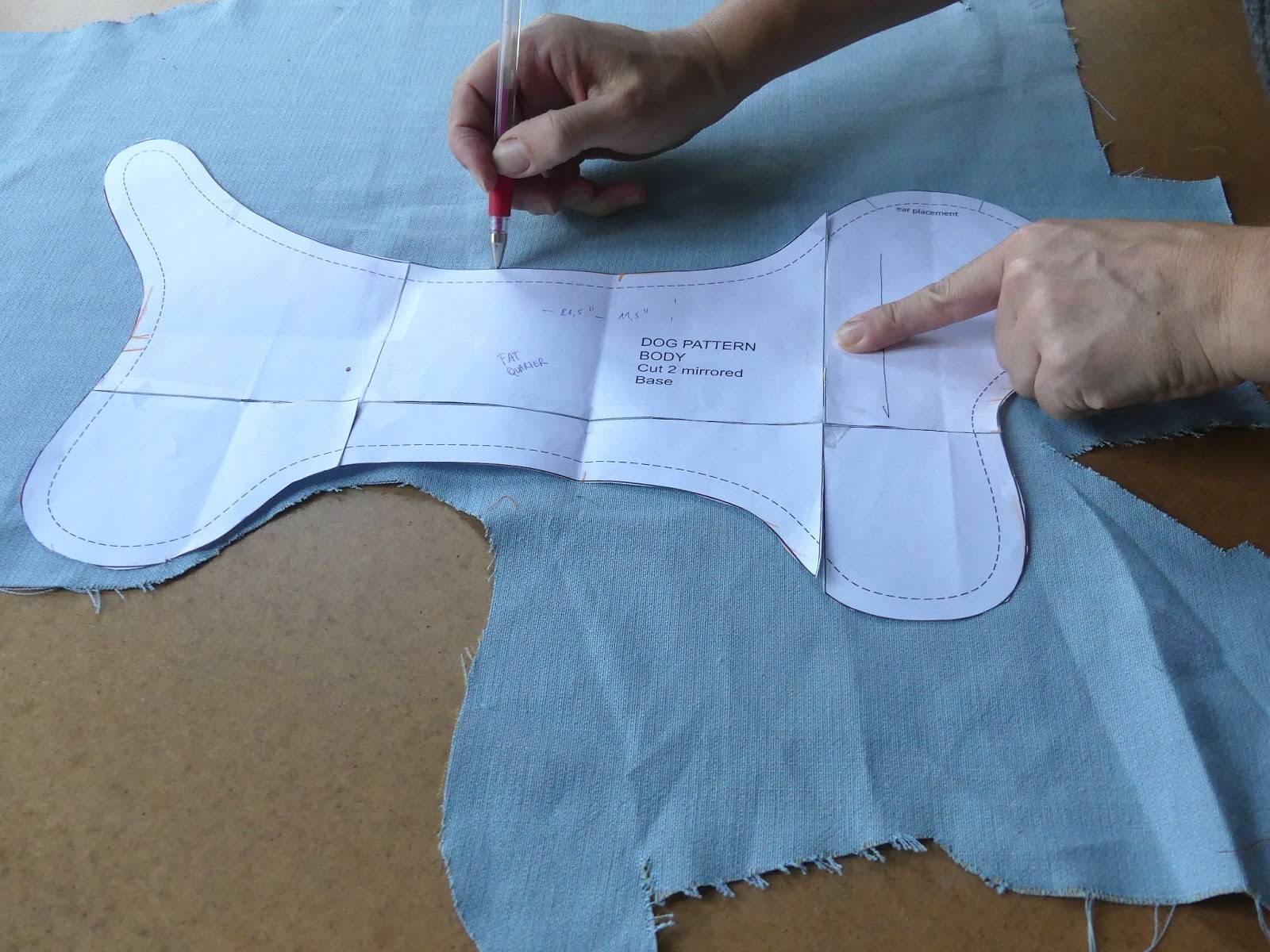 Cut out 2 mirrored dog body pieces.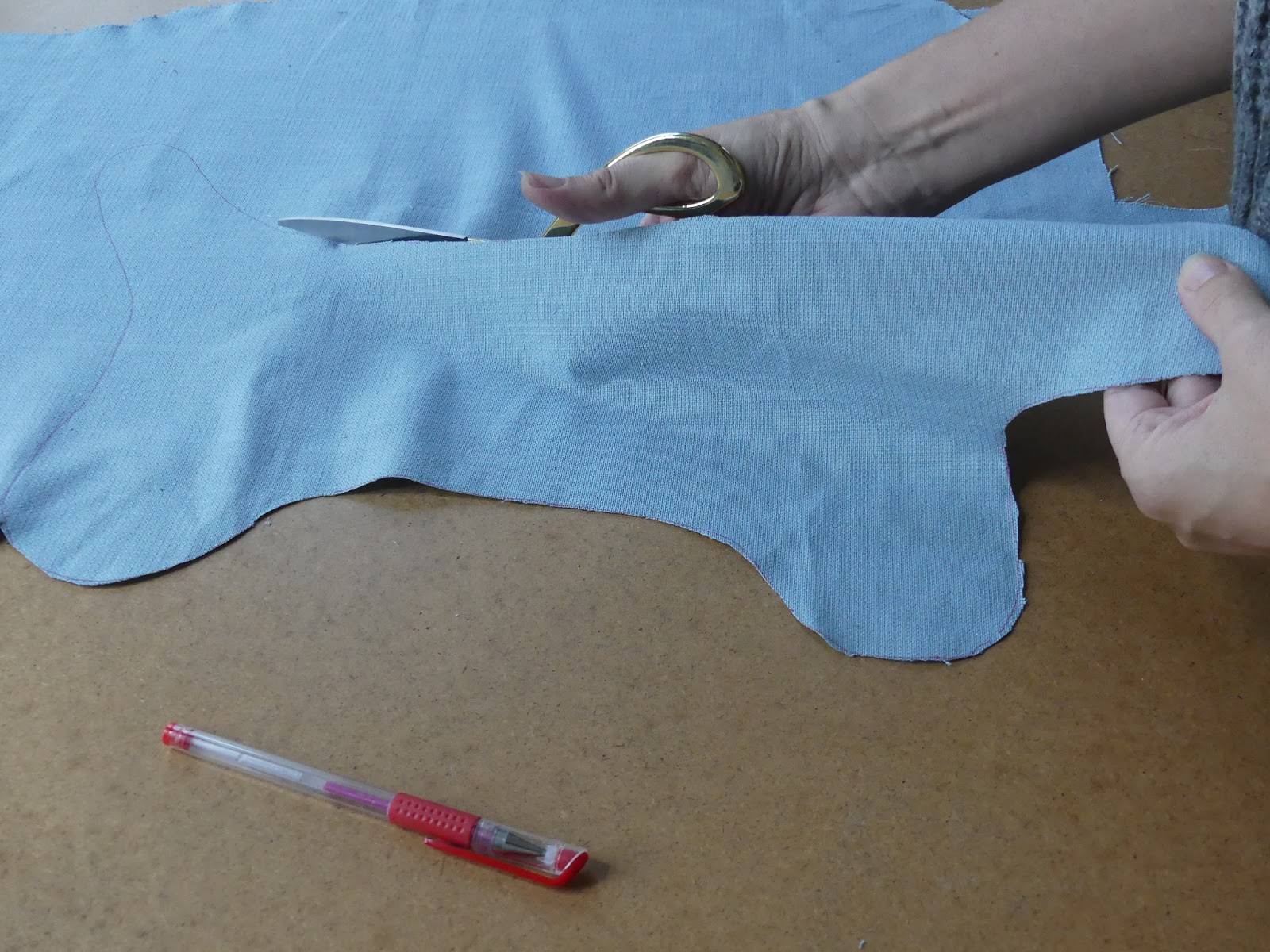 Cut out 2 x 2 mirrored ear pieces.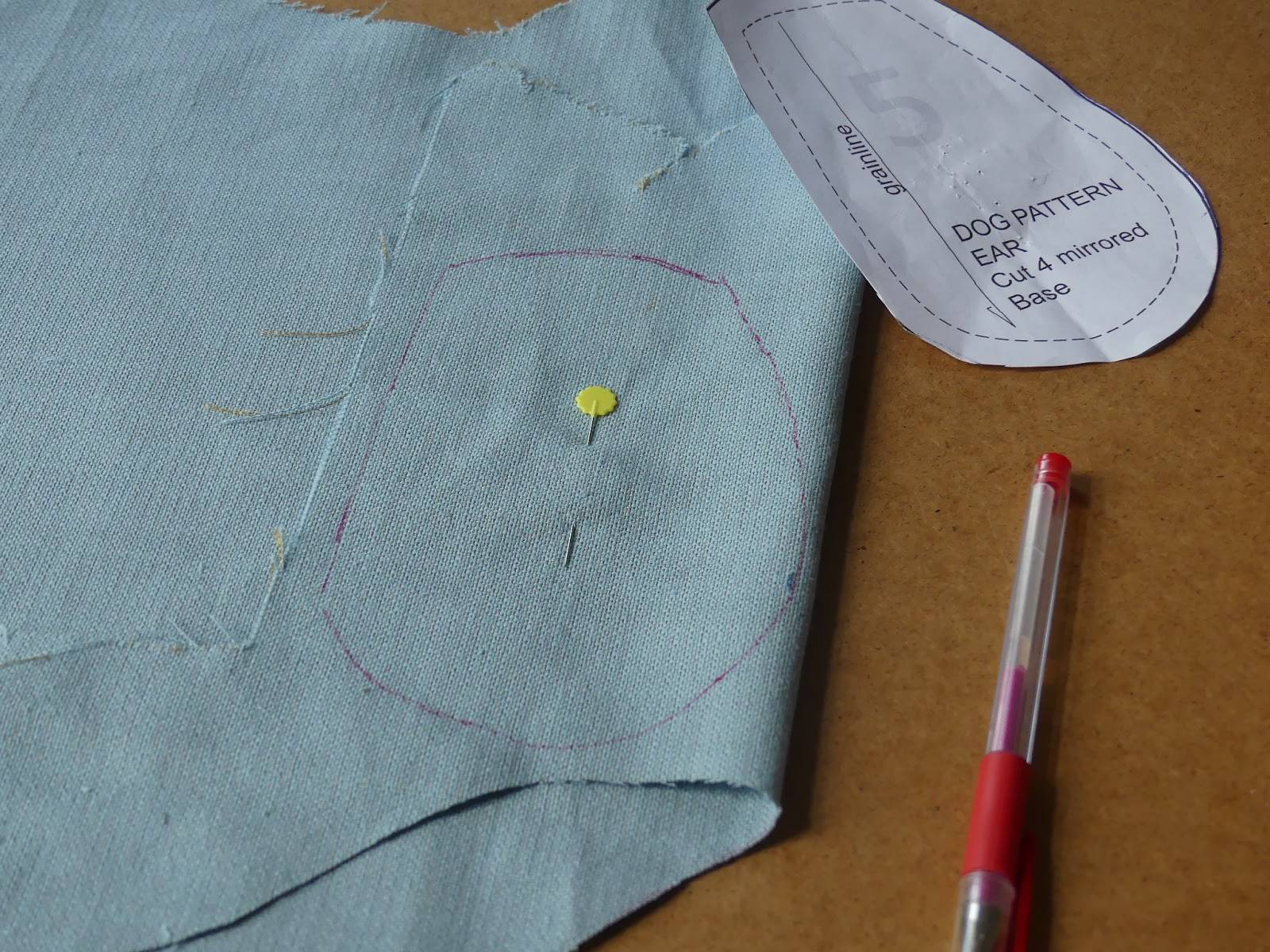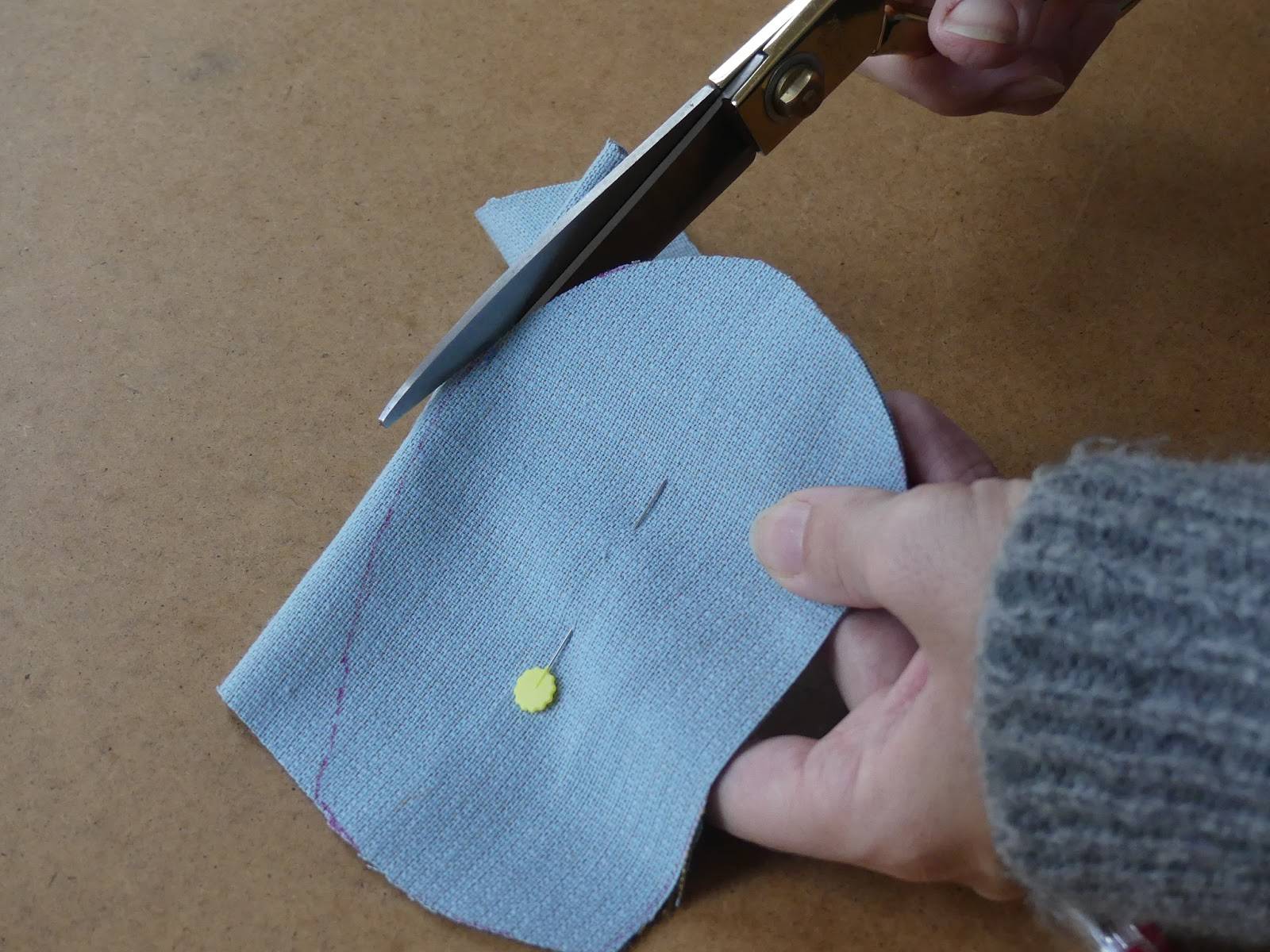 All the pattern pieces include ⅜ seam allowance.
Start with the ears. Sew the 2 matching ear pieces together at ⅜ inch, right sides facing, leave the top open.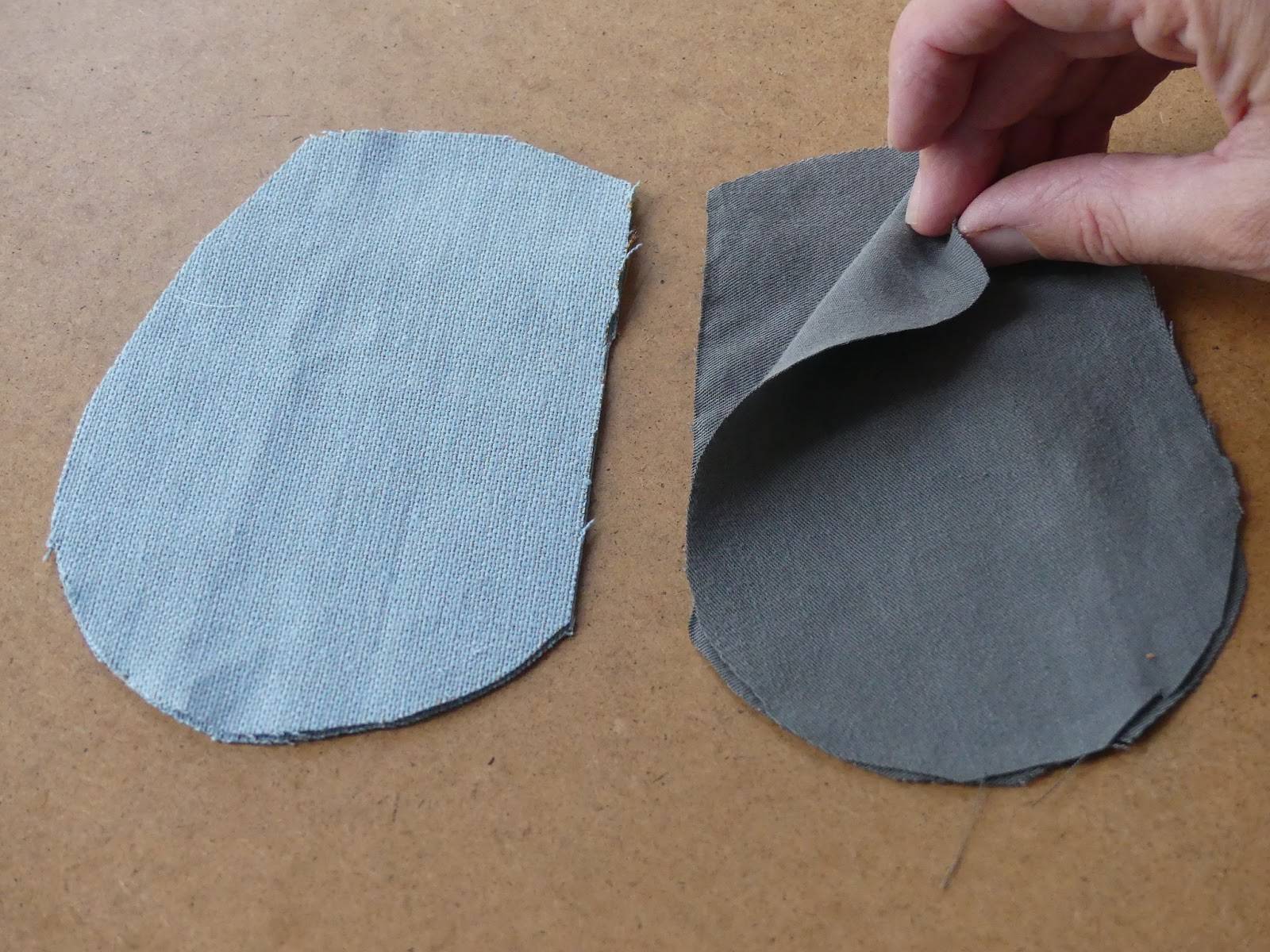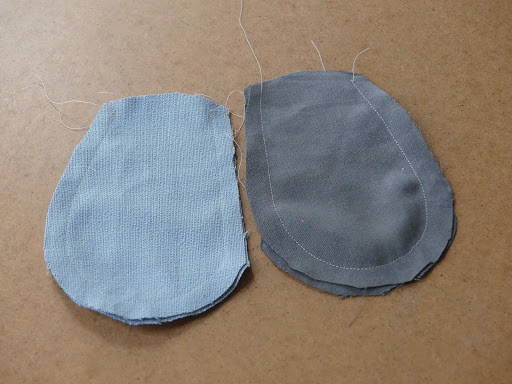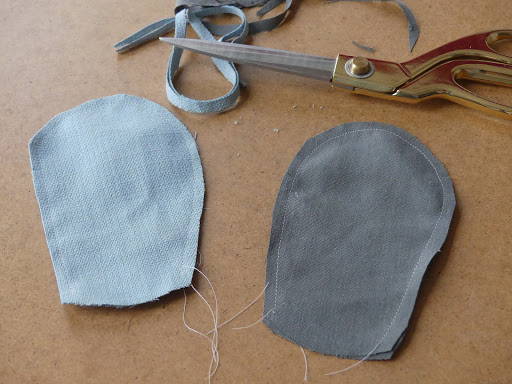 Trim the edges, cut notches. Turn right sides out and press the assembled ears.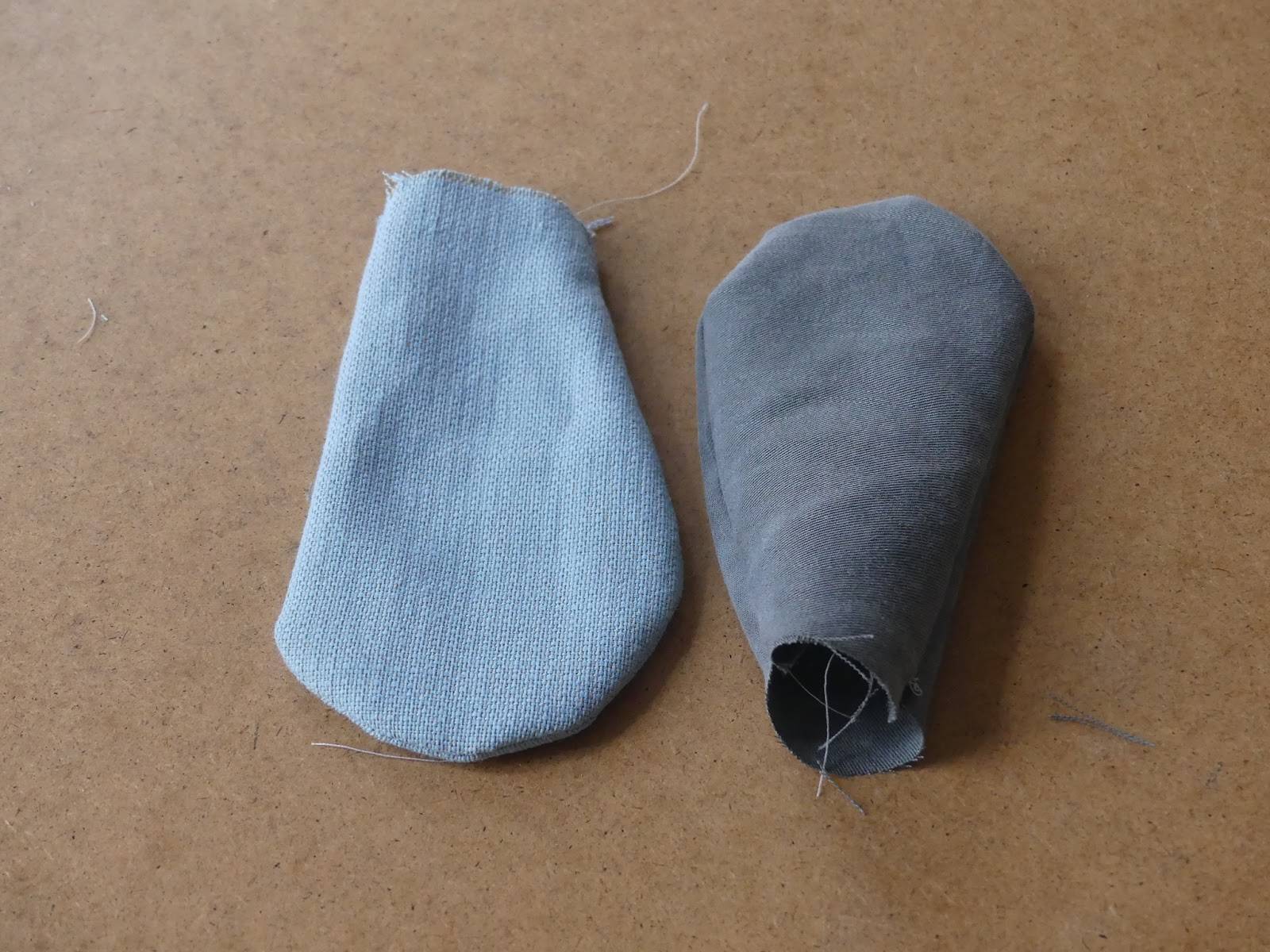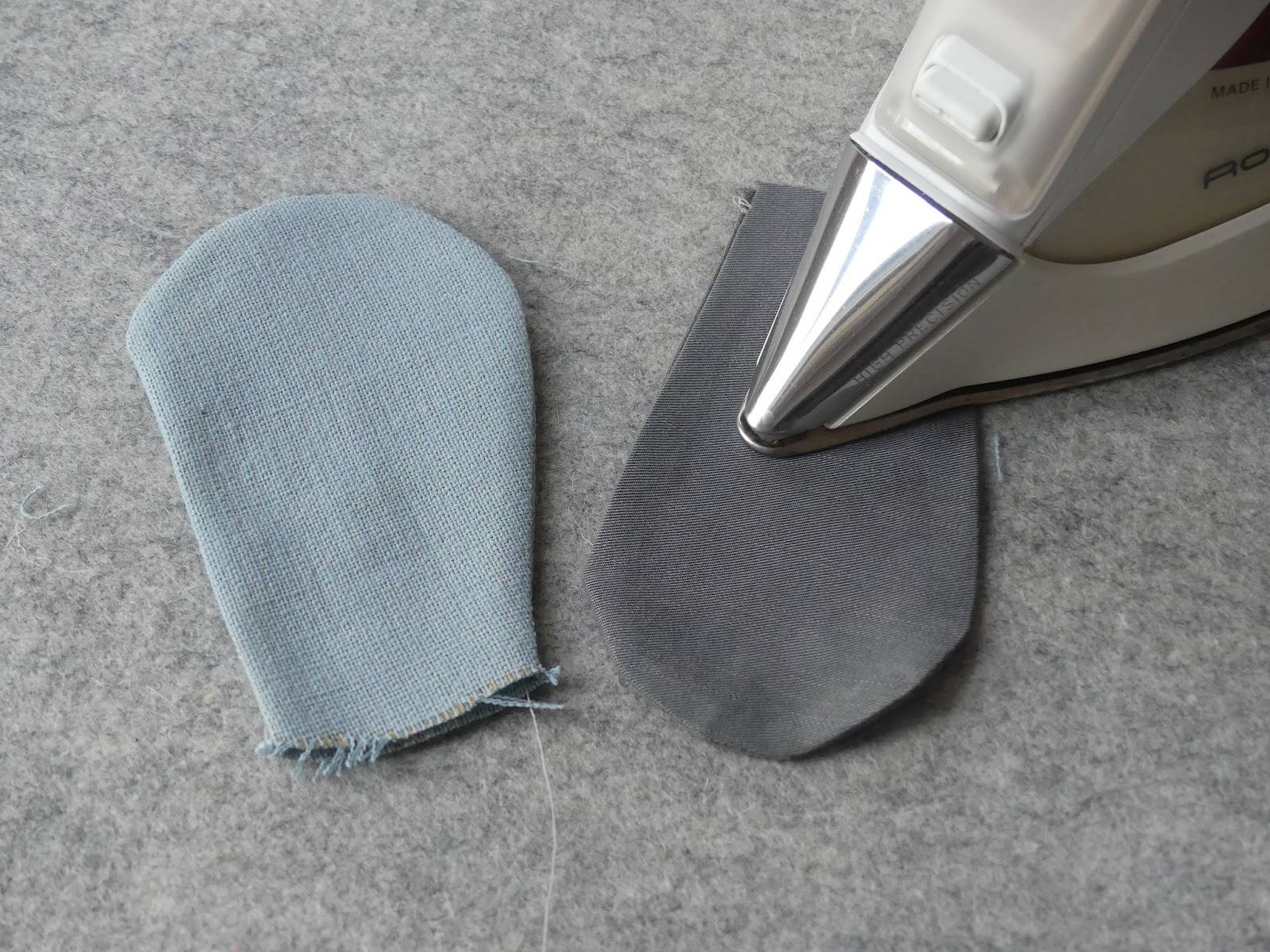 If you want to sew some embellishments on the body parts, add them now, before you assemble all of the parts. Except for buttons, you can add these at the end.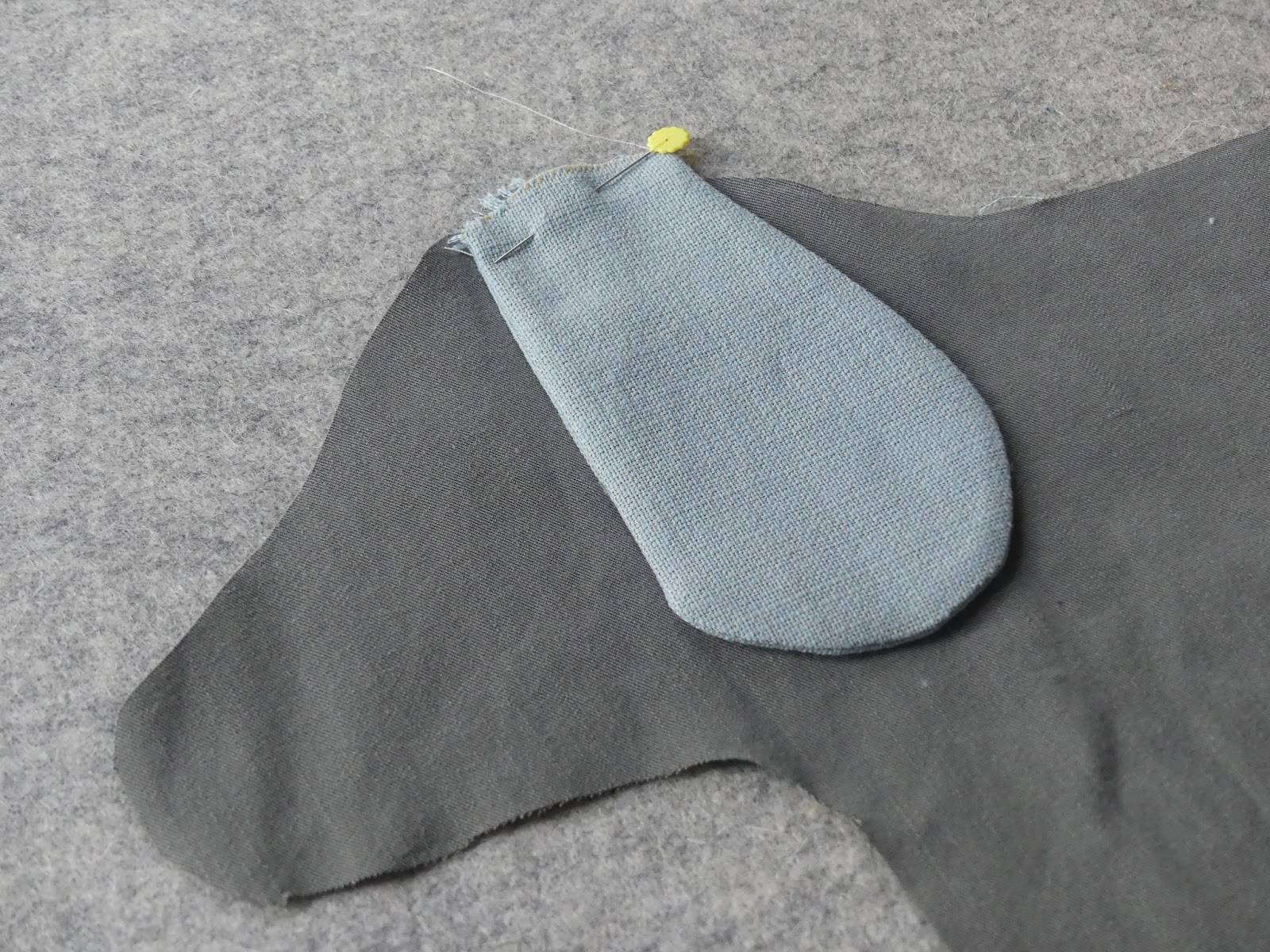 Match the raw edges of the ears and the body parts, using the marks, on the right side of the body parts. Pin together.
Pin the 2 body parts right sides facing together. Sew all around but leave an opening of about 3 inch in the belly area. Make sure the top of the ears are caught in between the seam.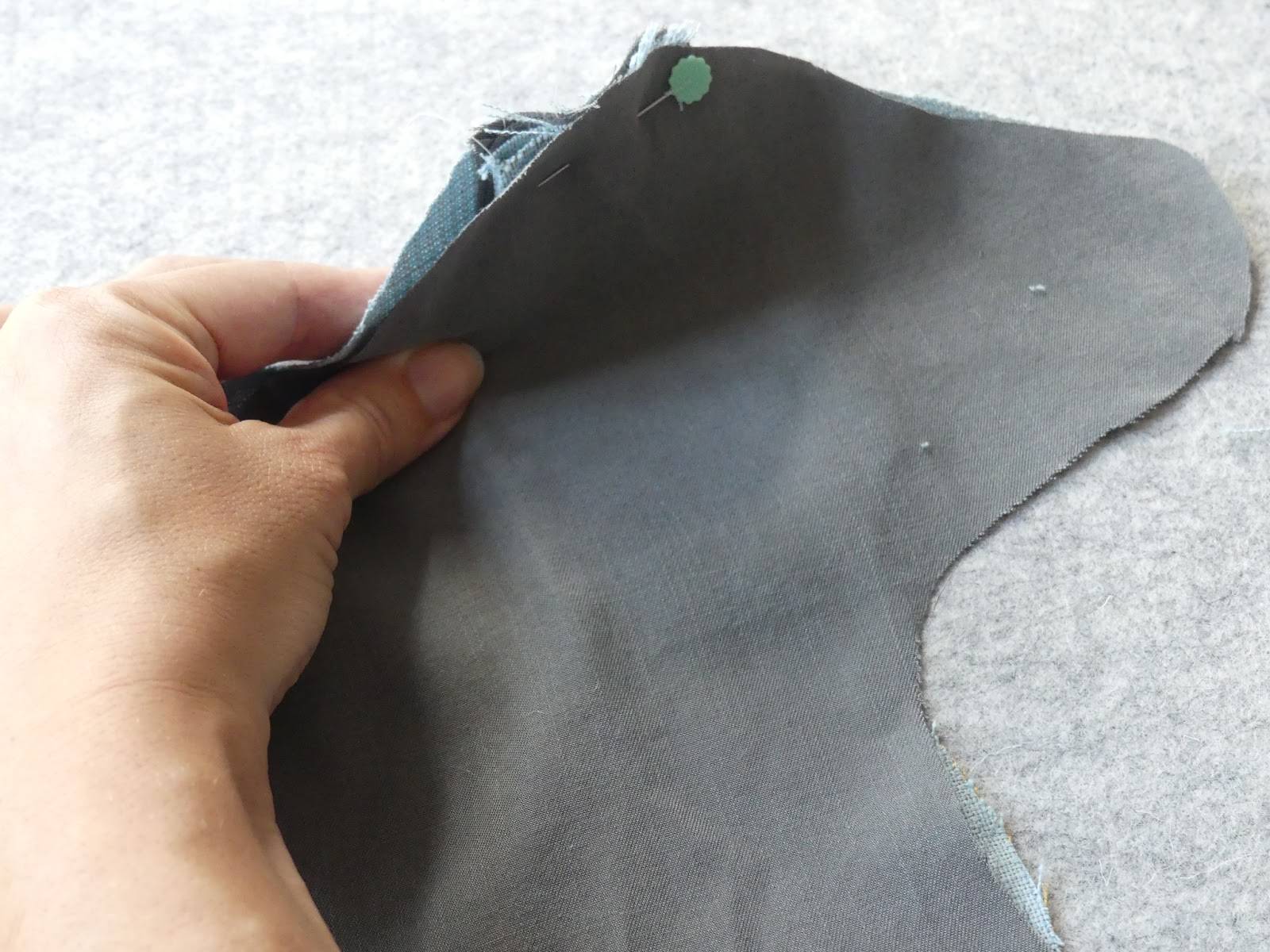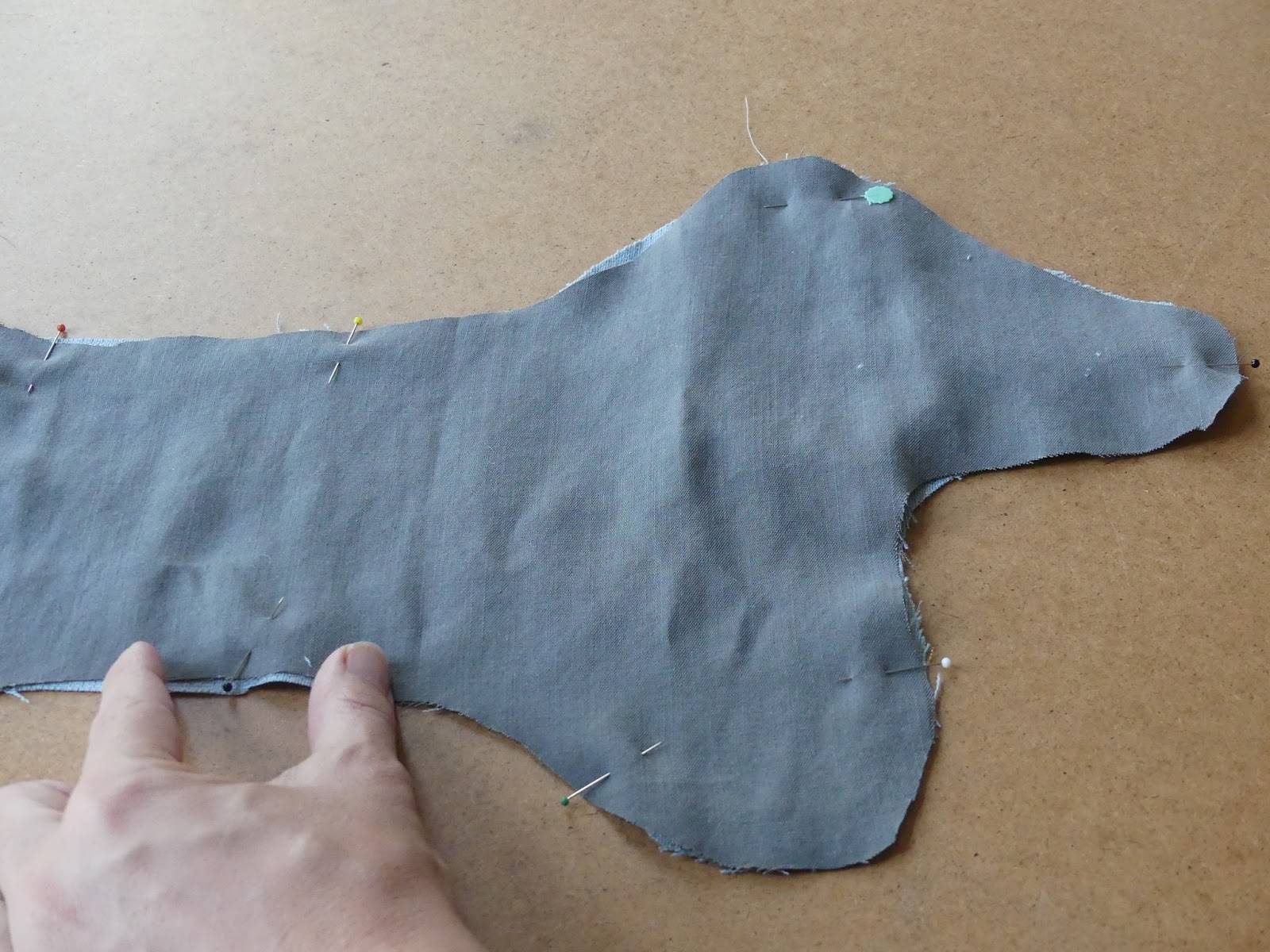 Trim the edges all around. At the curves make some cuts in the seam allowance to make sure the seams will lie flat.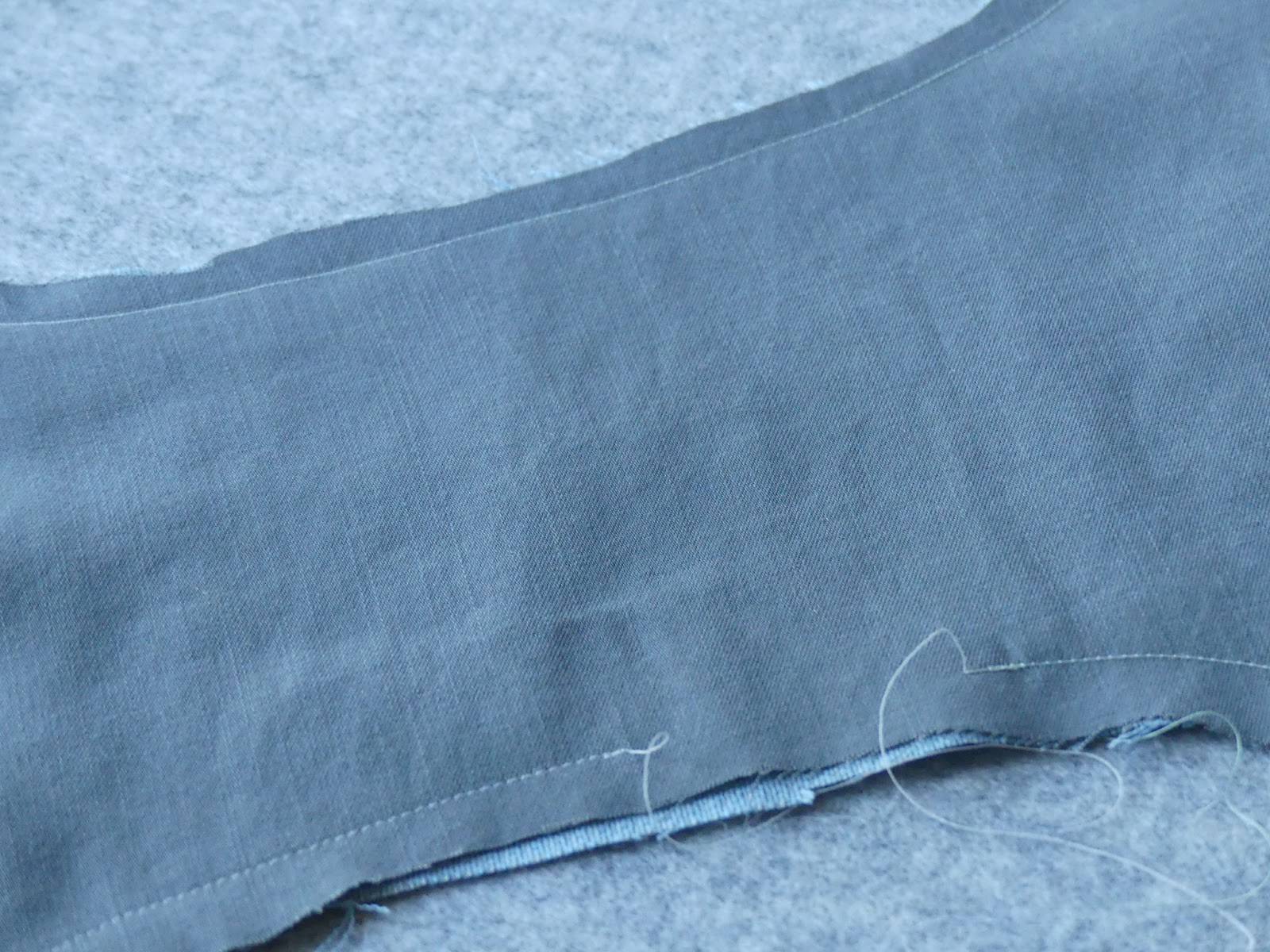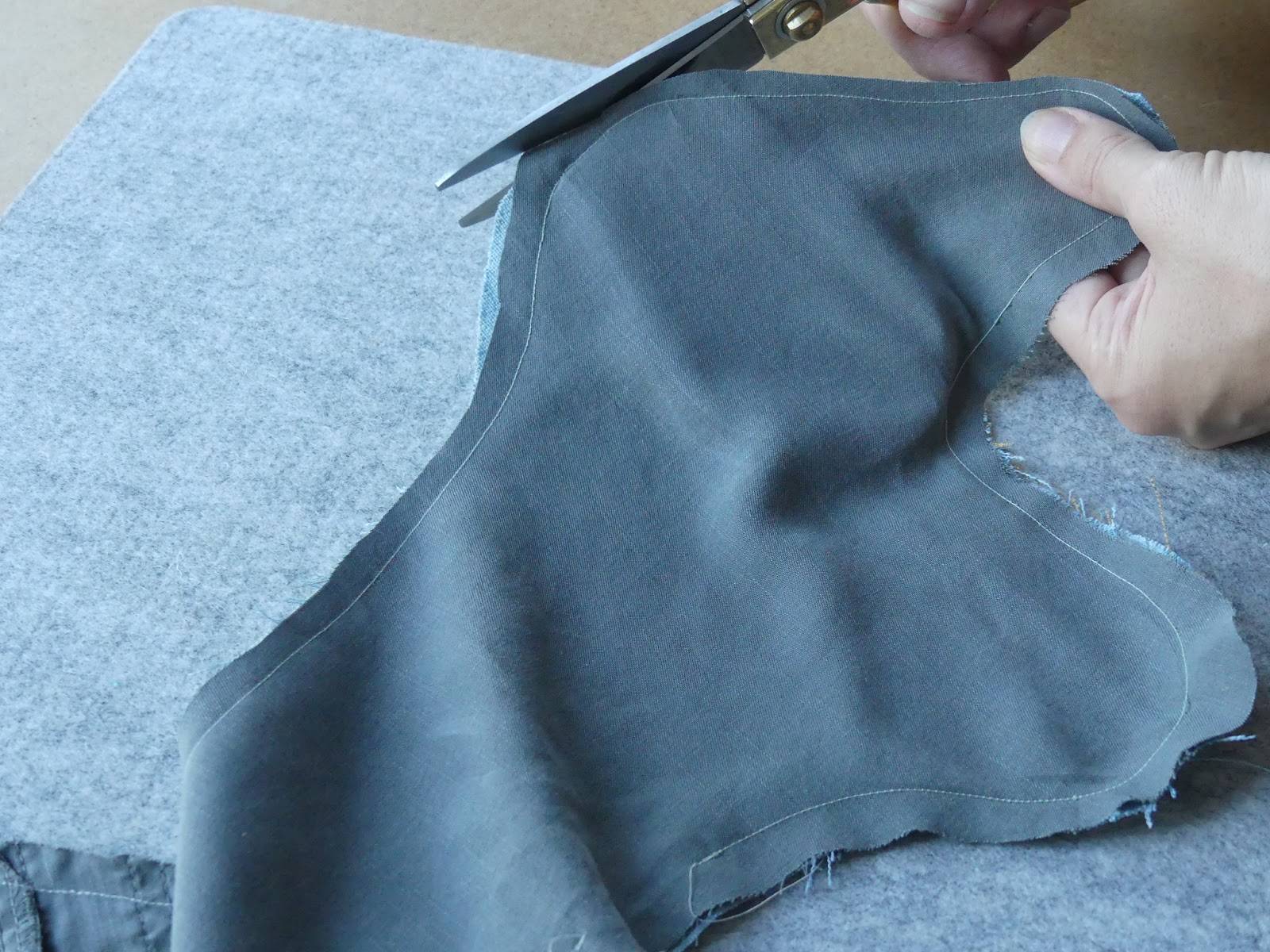 Turn the dog right side out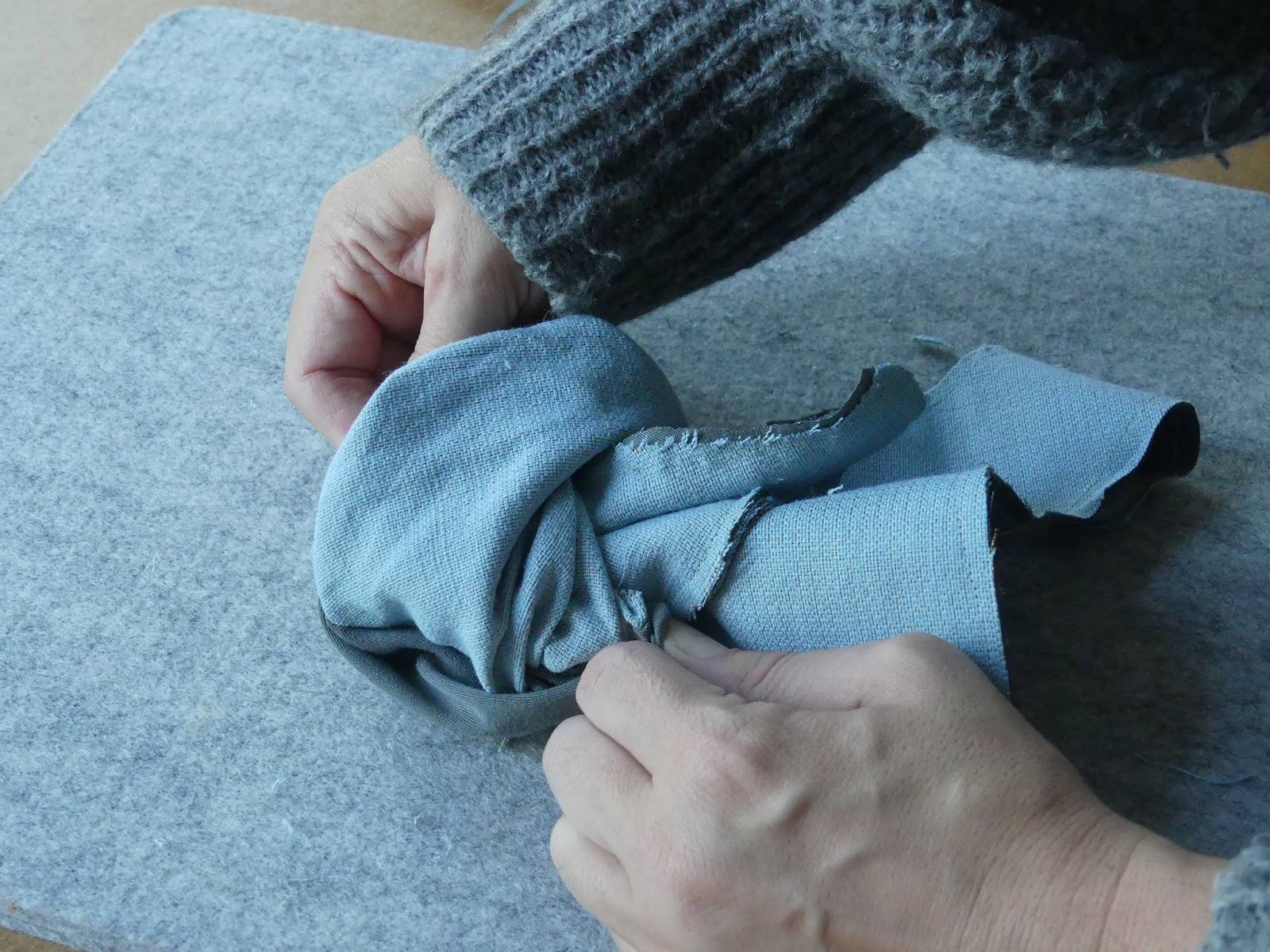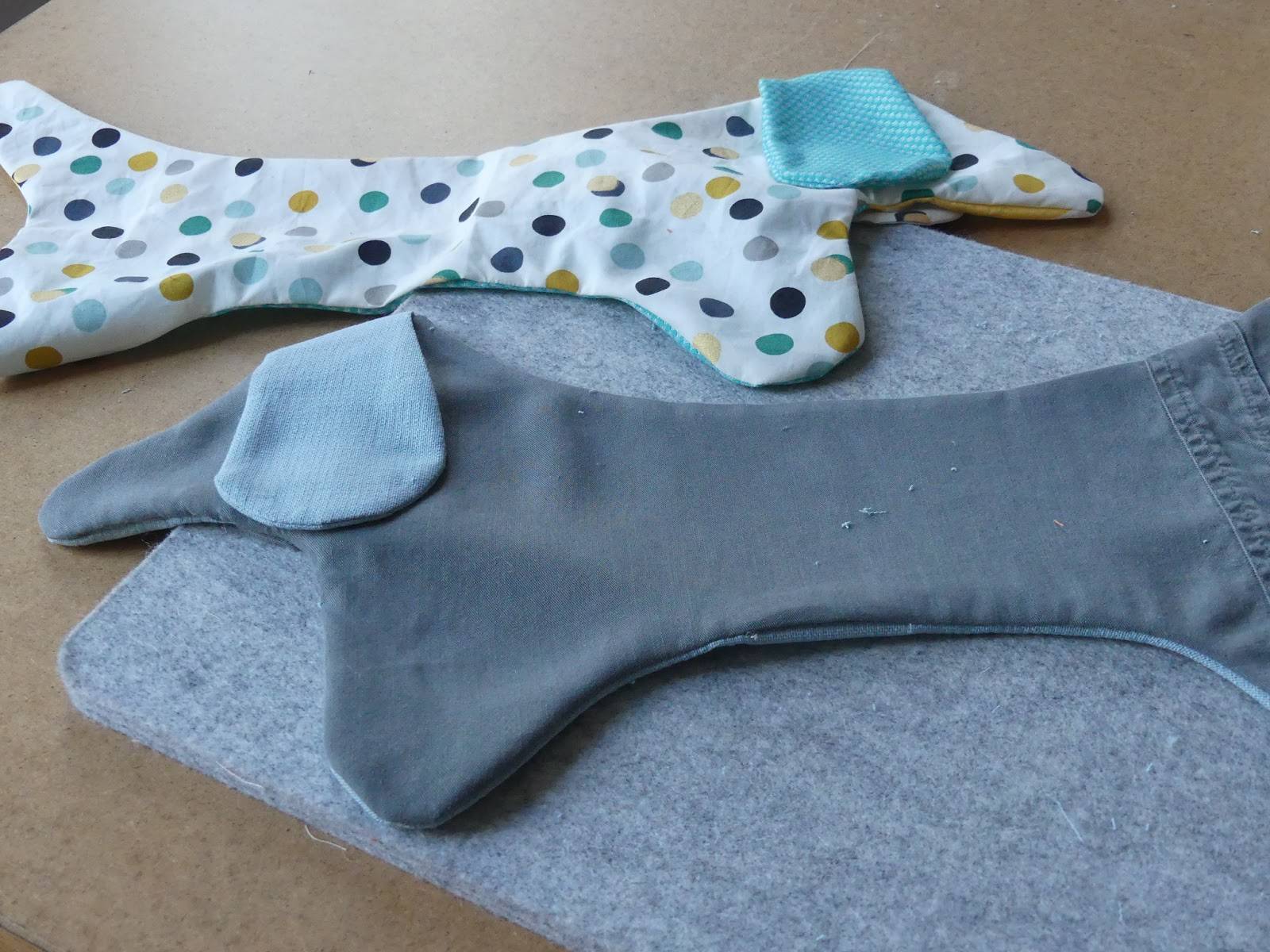 Stuff the dog with the filling through the turning hole.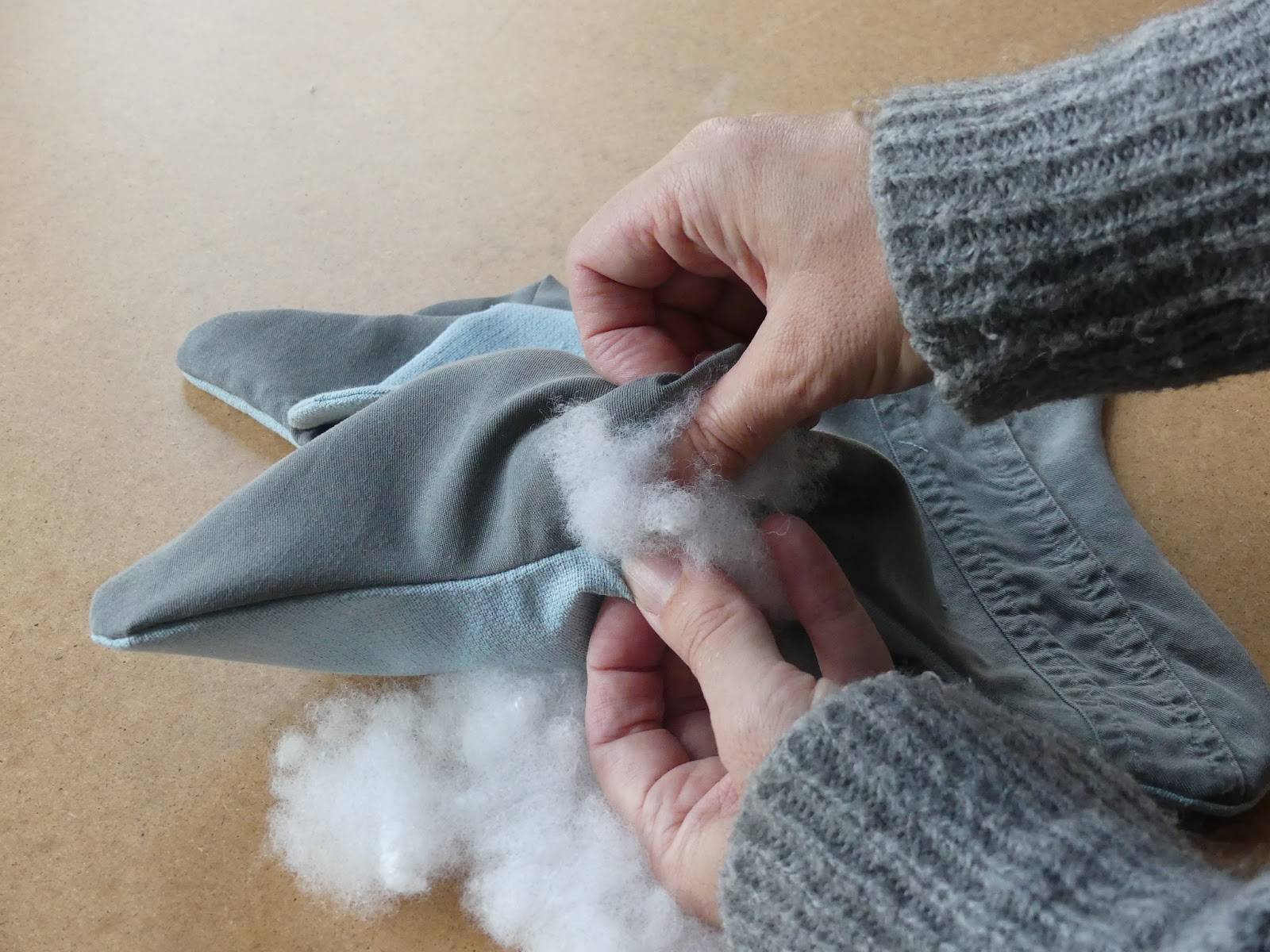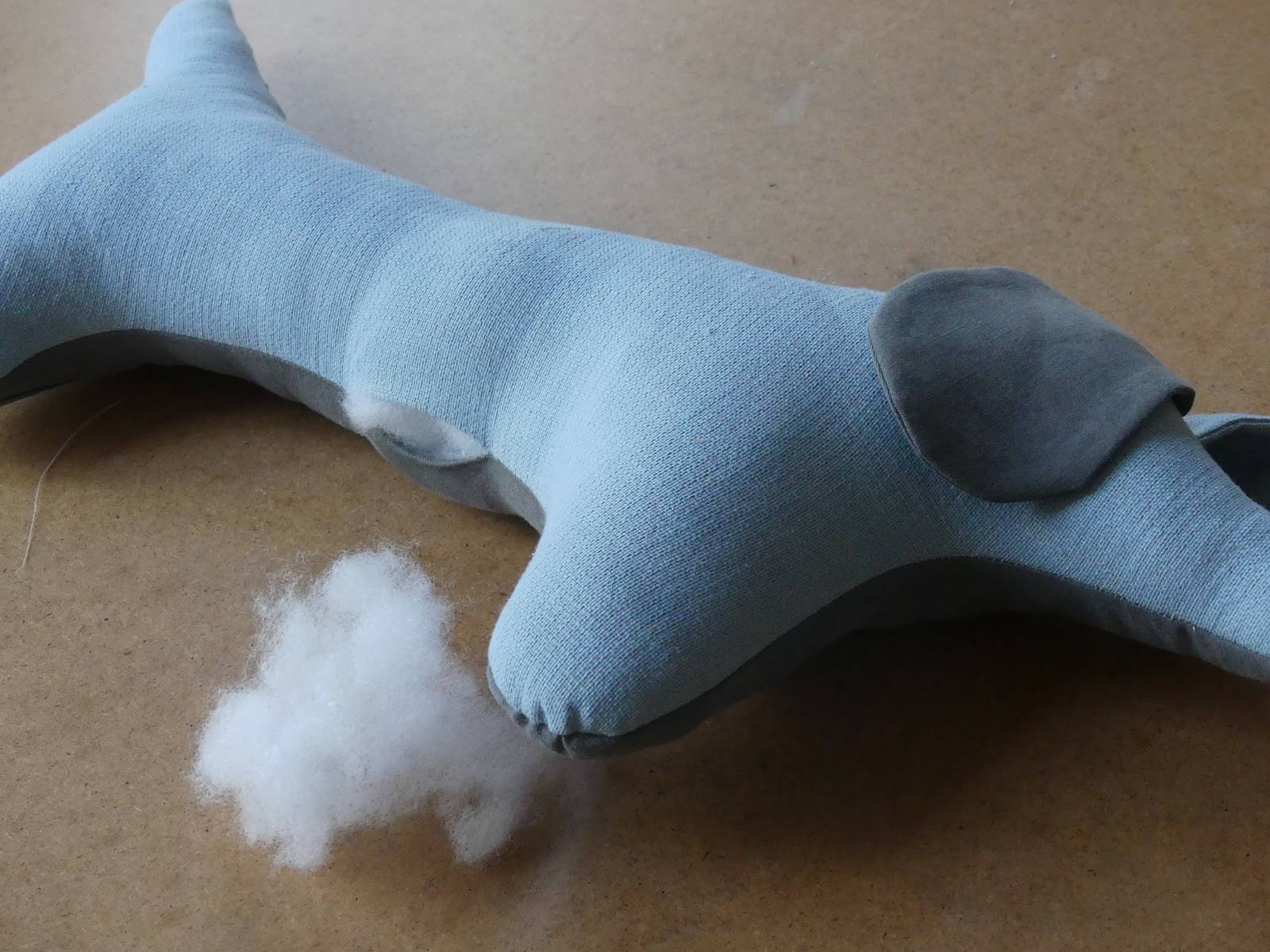 Close the belly opening in the seam with an invisible hand stitch. Use a ladder stitch.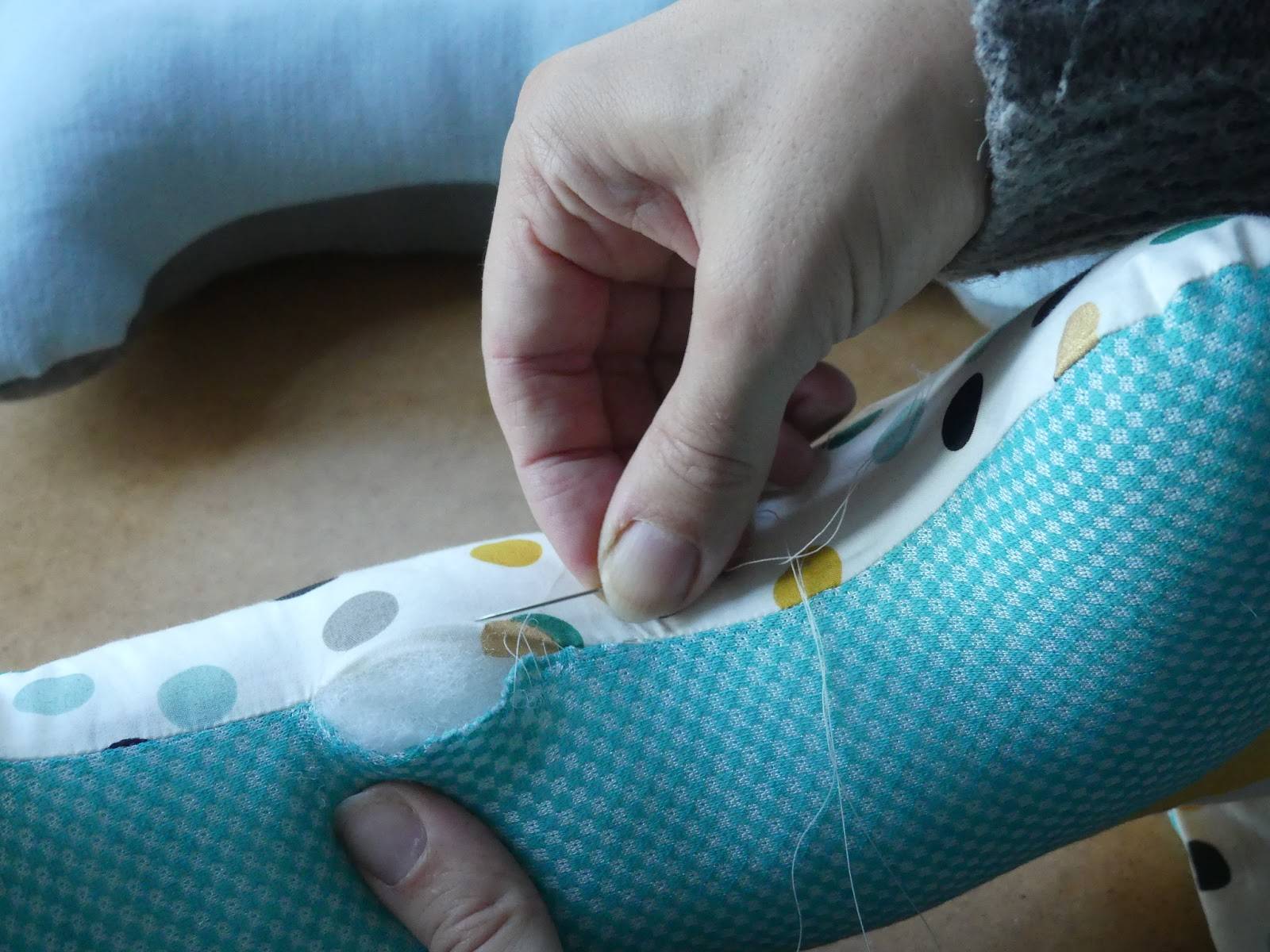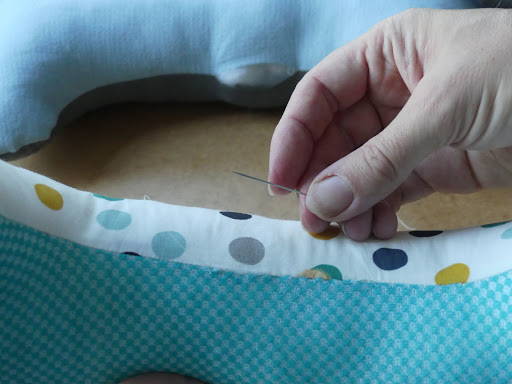 Add a nose and the eyes, if you want.
You can make these cute pillows as a gift or make your own series!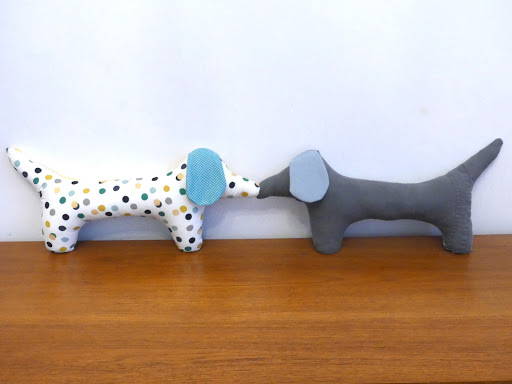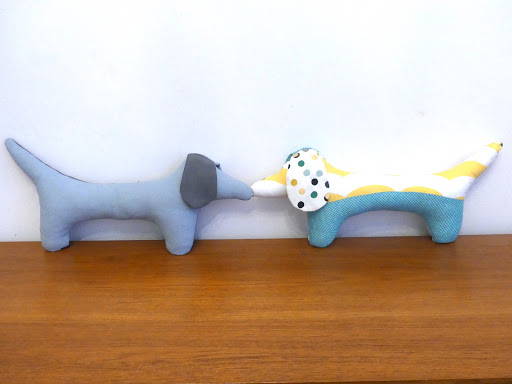 Happy doggy sewing!
An
for MadamSew.com