3 Strap Options For DIY Face Masks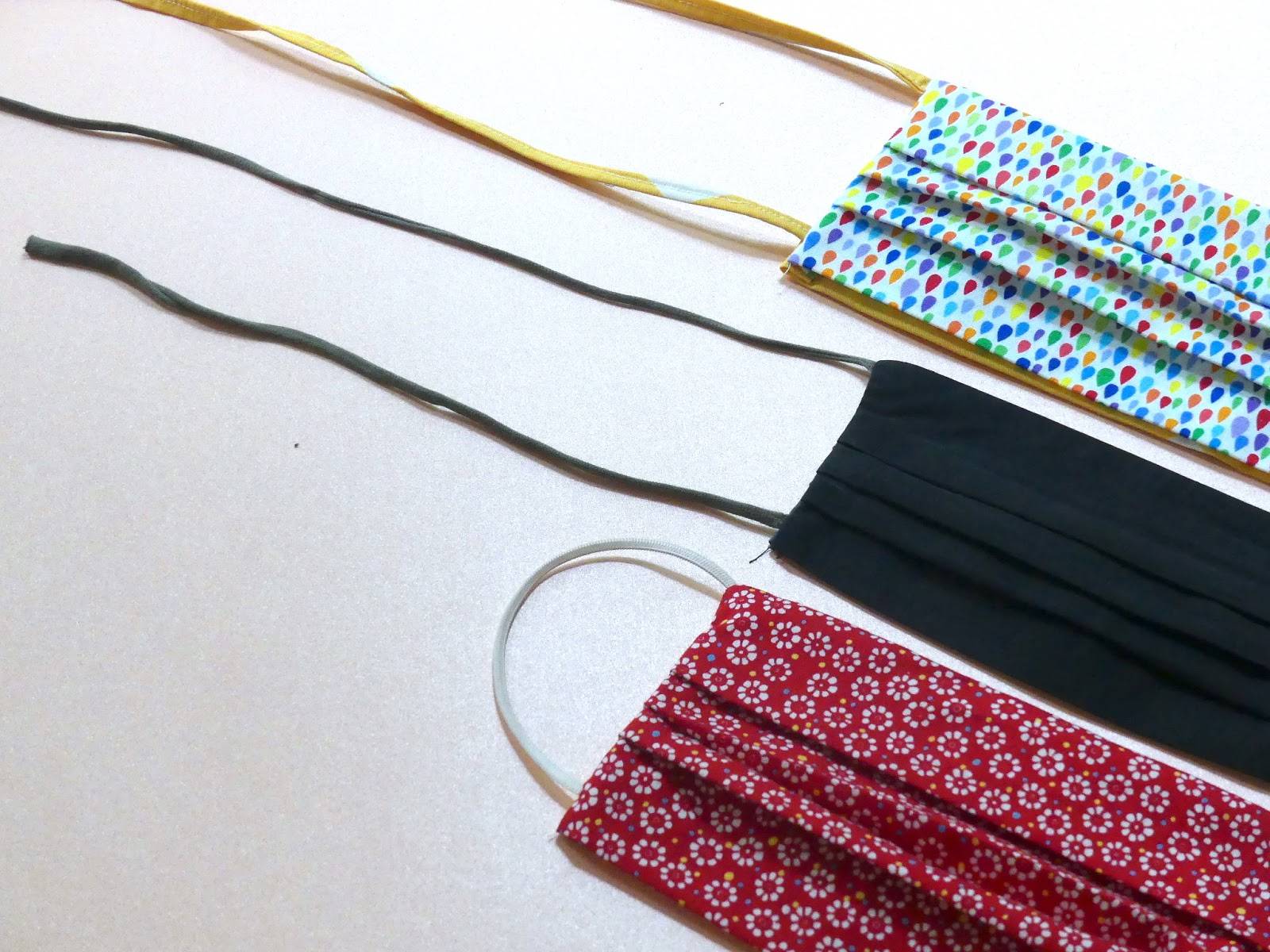 In this blog post I will show you 3 different ways to make straps that you can use for a DIY face mask: bias tape straps, elastic straps and T Shirt straps. I tried all 3 of them and my choice depends on who I'm making them for, how beautiful they need to be, how much time I have, and what material I have handy.
But first, if you already don't have a pattern for a face mask, check out our free pattern HERE
Bias tape straps are definitely prettiest. If you make the tape yourself, you can really match the strap to the fabric of the mask. They fit everyone and are very durable. You can wash them confidently at high temperatures. However, making them is more time consuming than elastic straps, and tying 2 bows takes more time than putting 2 elastics behind your ears.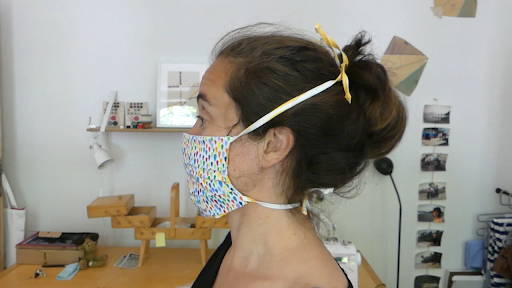 Elastic straps are great if you want to put on a mask really fast: just before entering a store or when you find yourself in a crowded place in town. To get a good seal for your face mask, a fitting with the person that will wear it is recommended. A mask that fits too tightly will get you sore ears, and one that is too loose isn't safe enough. You also need to be aware that elastics in general tend not to withstand multiple trips through the laundry as good as cotton straps.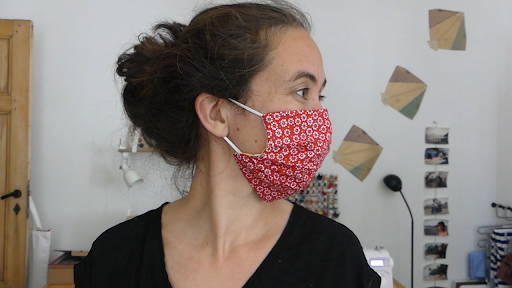 T Shirt straps are easy to make (no sew), they have a DIY look (not so finished), fit nicely and fit all. It takes time to tie the bows, but you don't always have to loosen the bow to pull them on and off.
Make Straps for Face Masks with DIY Bias Tape
How to make nice and sturdy ¼ inch wide straps for face masks from cotton fabric strips?
1. Cut 4 fabric strips from cotton fabric, 1 inch wide, with your rotary cutter and mat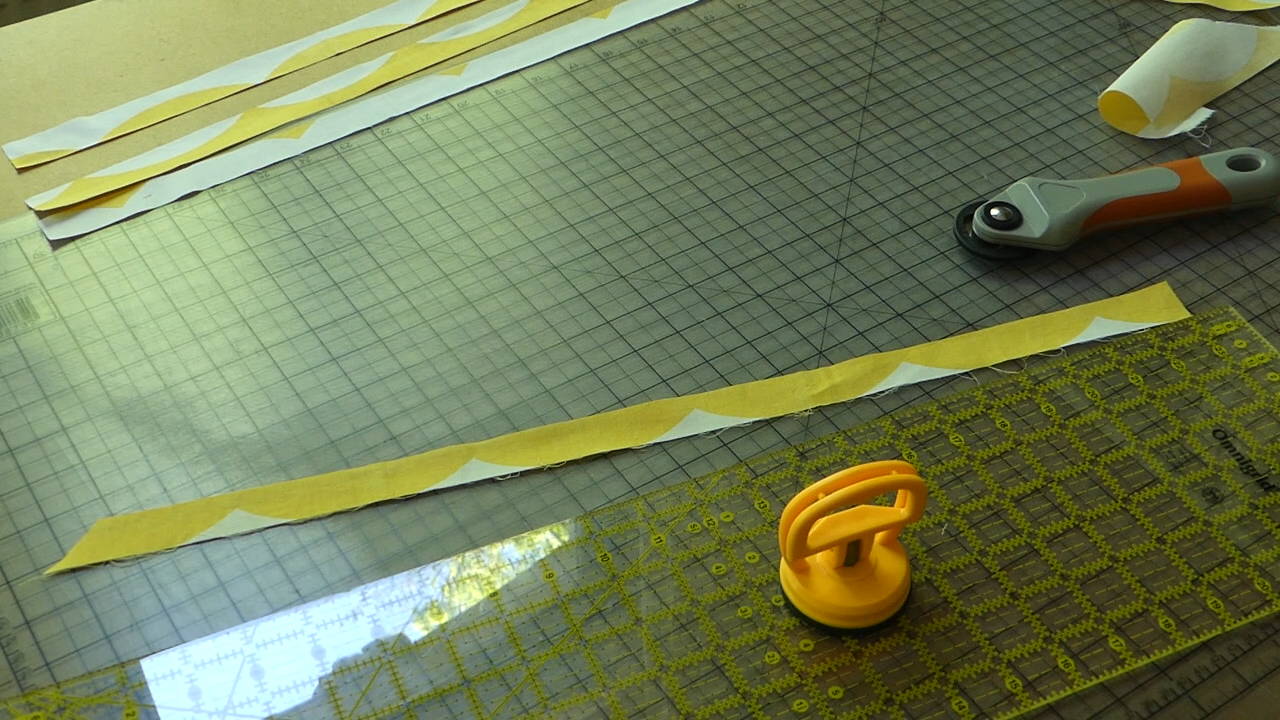 2. Grab a ½" bias tape maker and insert the strip with a little help from an awl. We have a lovely bias tape maker kit with 4 sizes of bias tape makers, an awl, some pins, and an adjustable bias binder foot.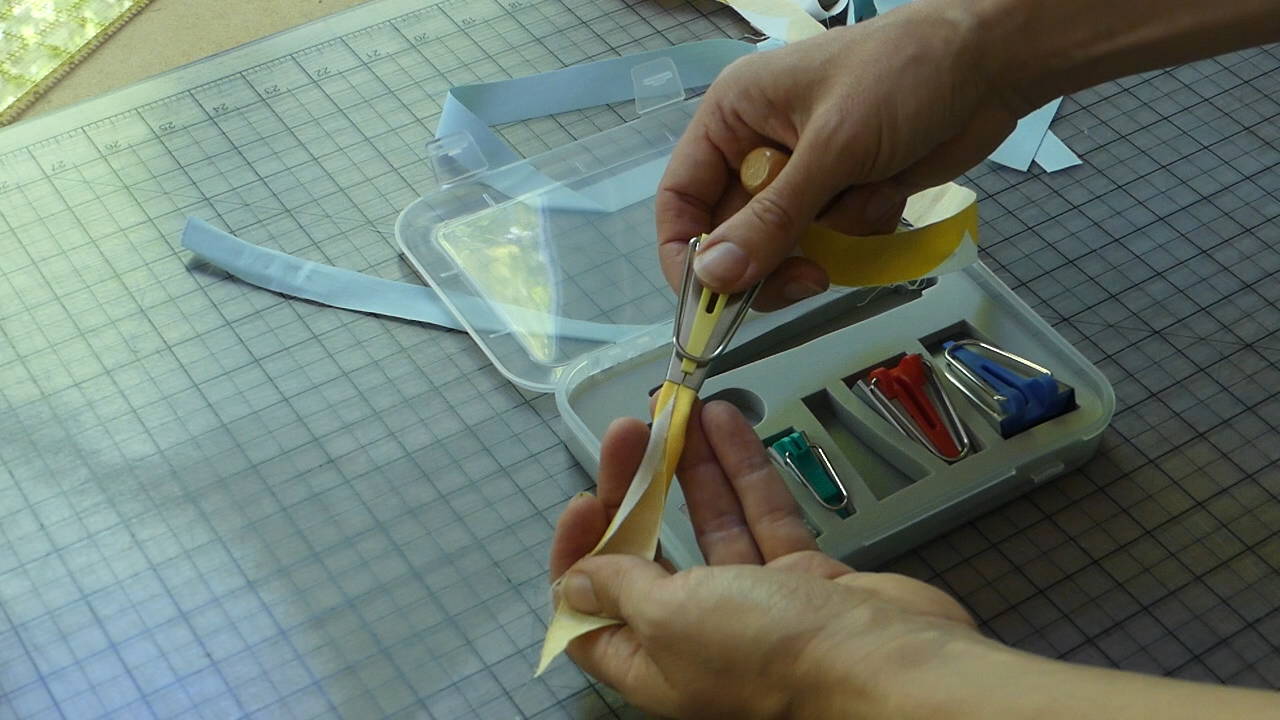 3. Pin the end of the strip onto your ironing board or wool pressing mat. Pull the tape maker slowly away from the pin while pressing with the hot iron close to the tape maker. The 2 edges are now folded inward. Your strip is now ½ inch wide.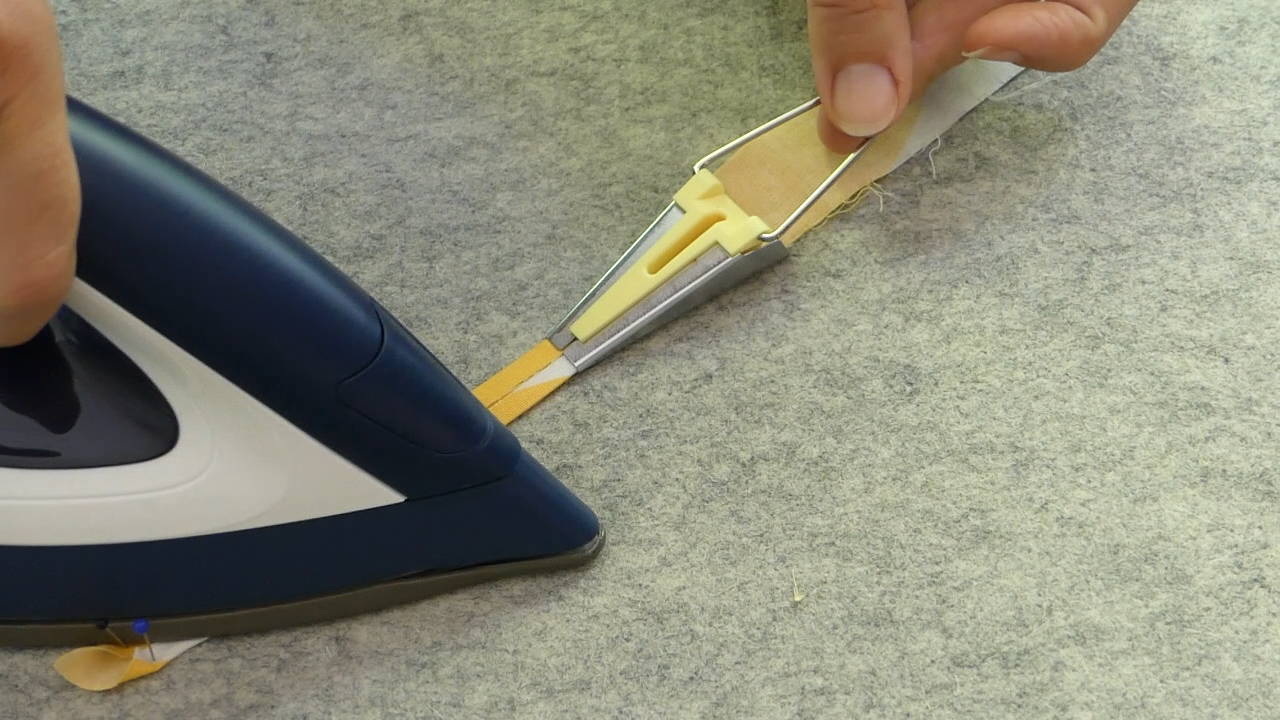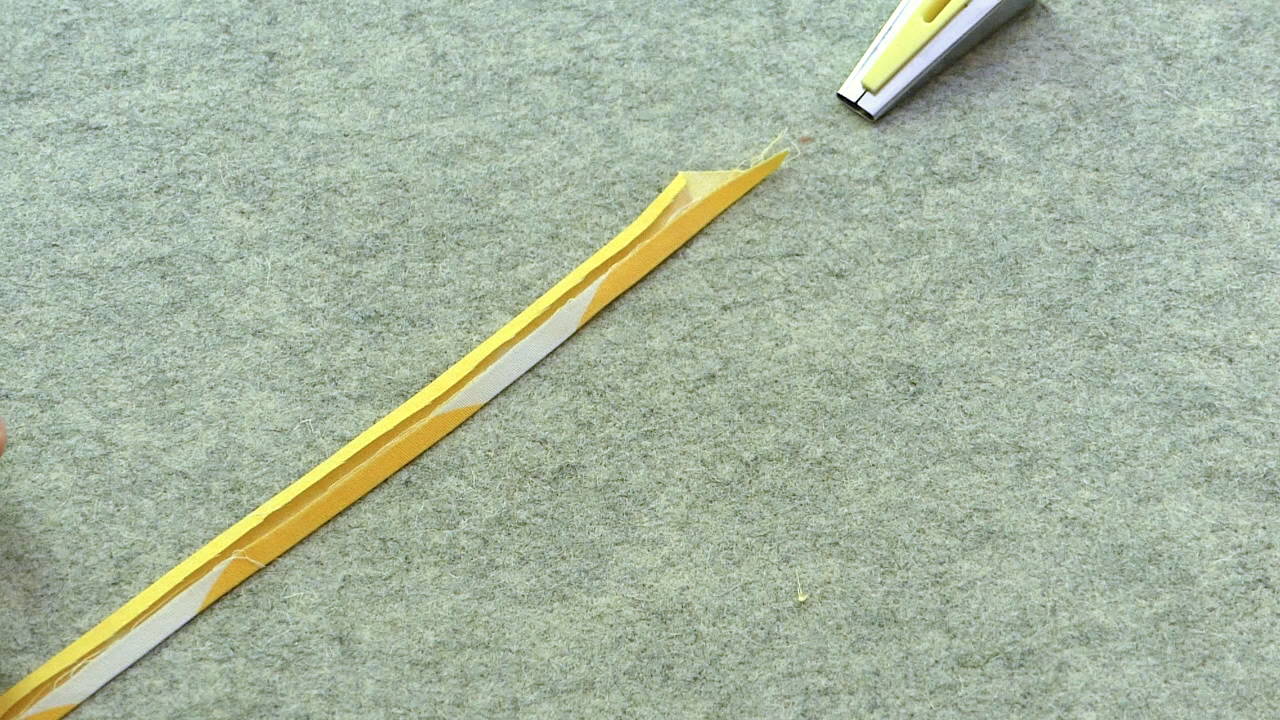 4. Fold the bias tape in half lengthwise. The wrong side of the fabric is on the inside of the tape. Press the fold. Your strip is now ¼ inch wide.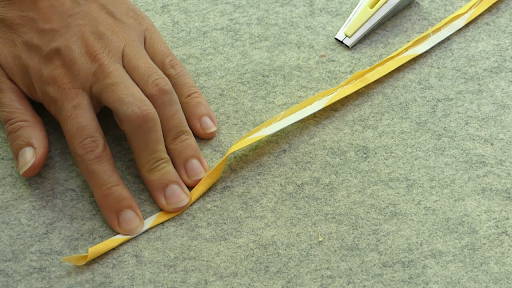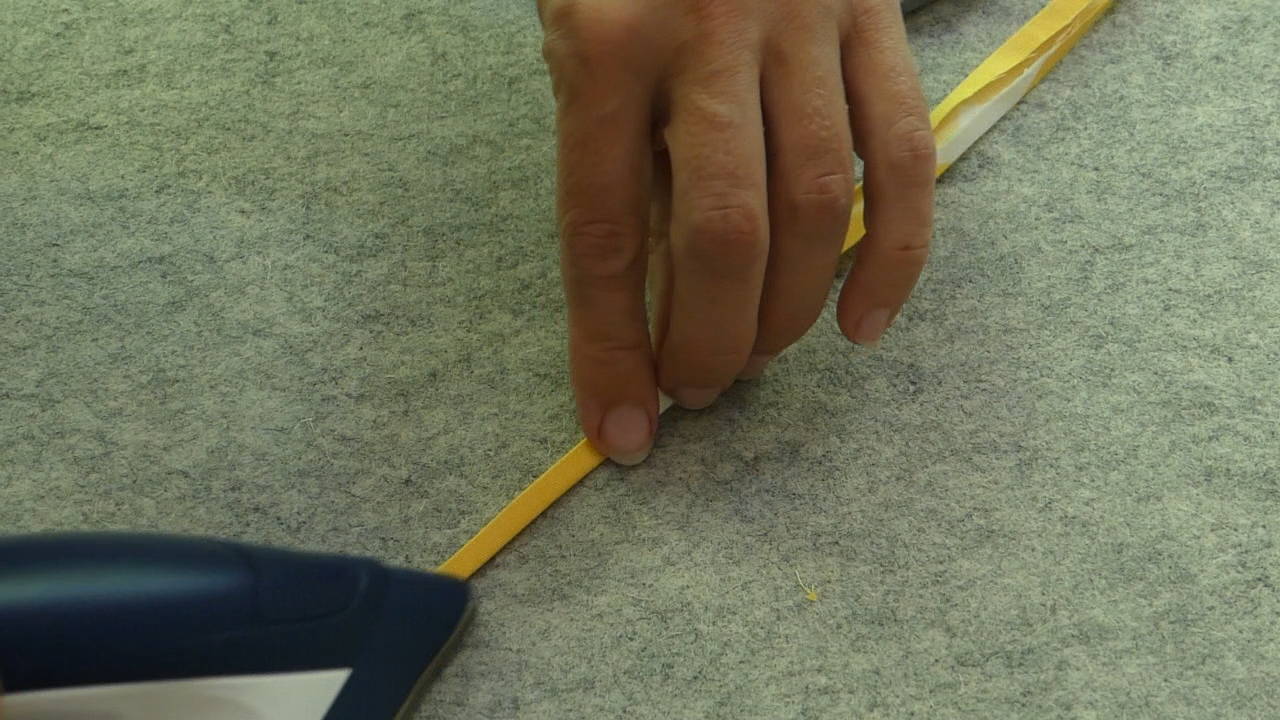 5. Close the strap by sewing on the edge with a straight stitch and a regular stitch length. I'm using an edge joining foot for this. The guide of this foot slides along the edge of the fabric, keeping you on track. If you sew with your needle off-center, you get consistent stitching at ⅛". This really speeds up this job.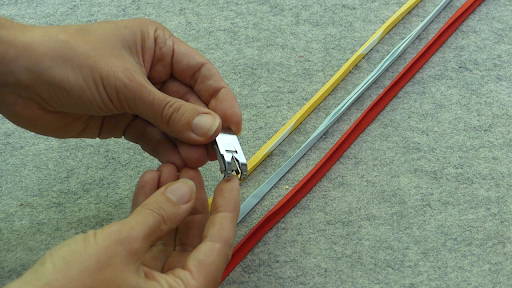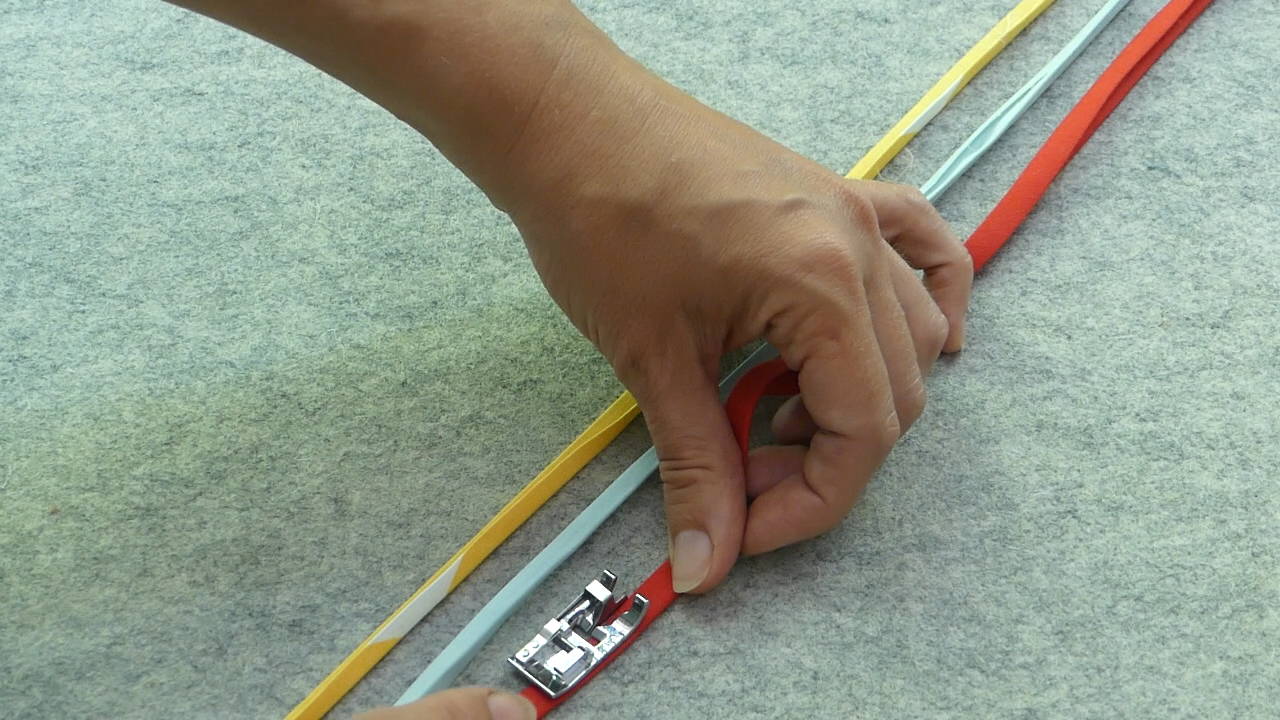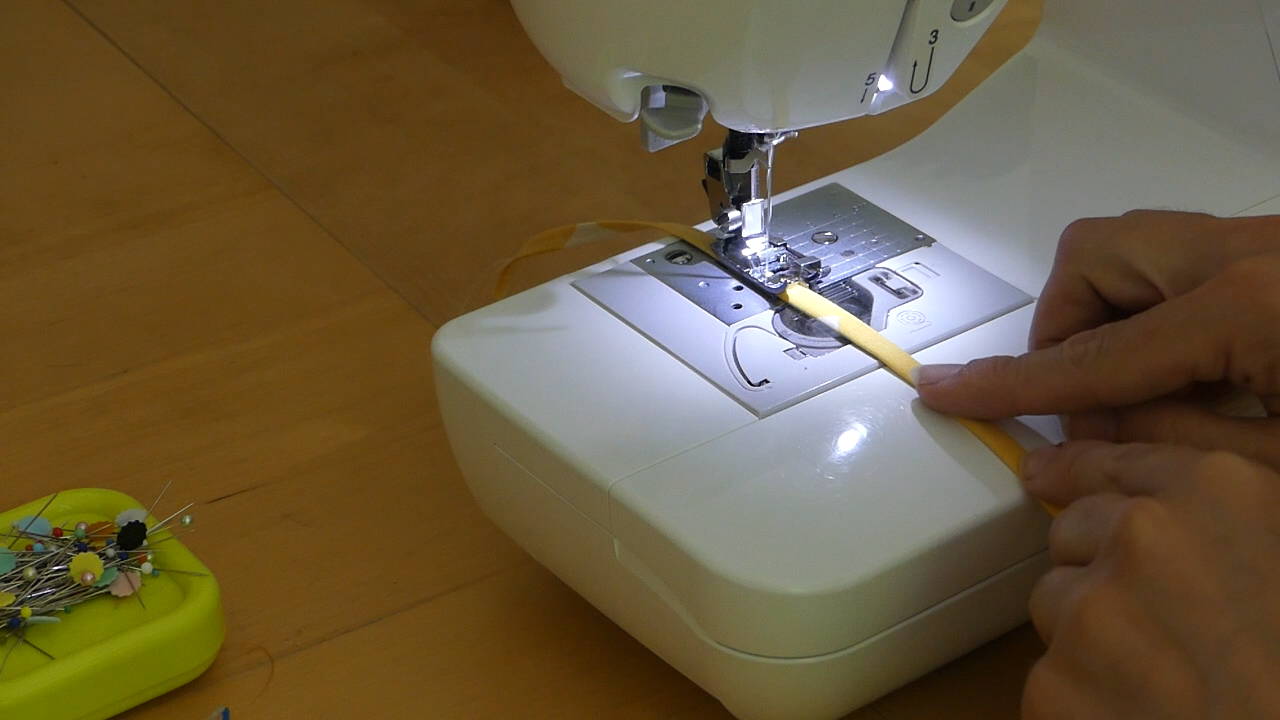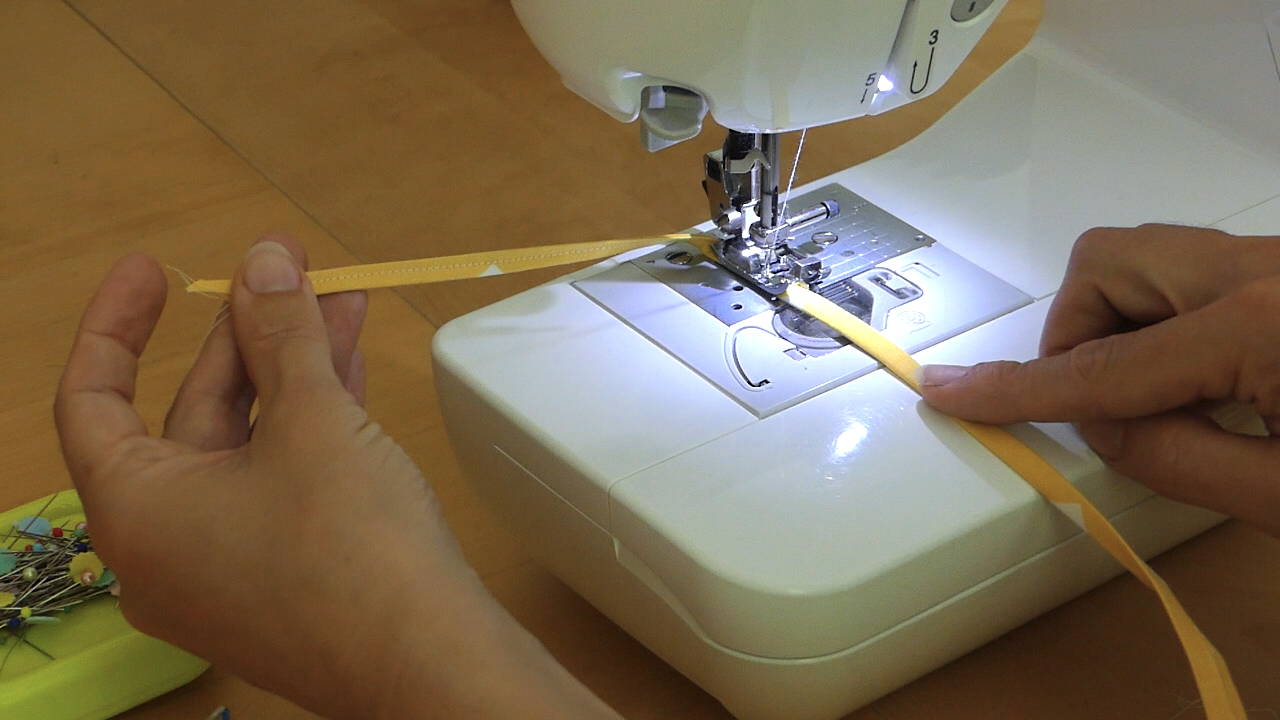 6. Finish one raw edge. Double fold it and sew it down with a hand stitch.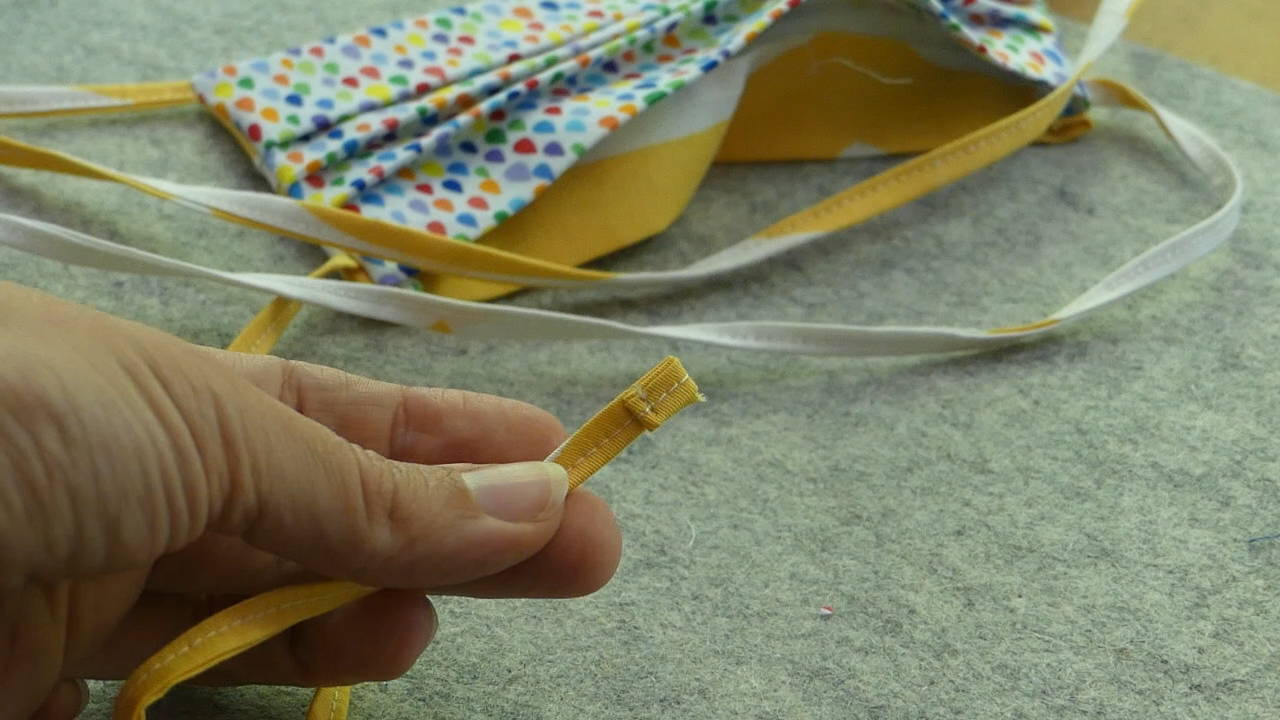 7. Repeat this process to make 4 straps.

8. Position and sew the straps onto your mask. Sewing clips are a must to make this part really easy. If you are looking for a tutorial for a face mask with a filter opening, take a look at my tutorial here.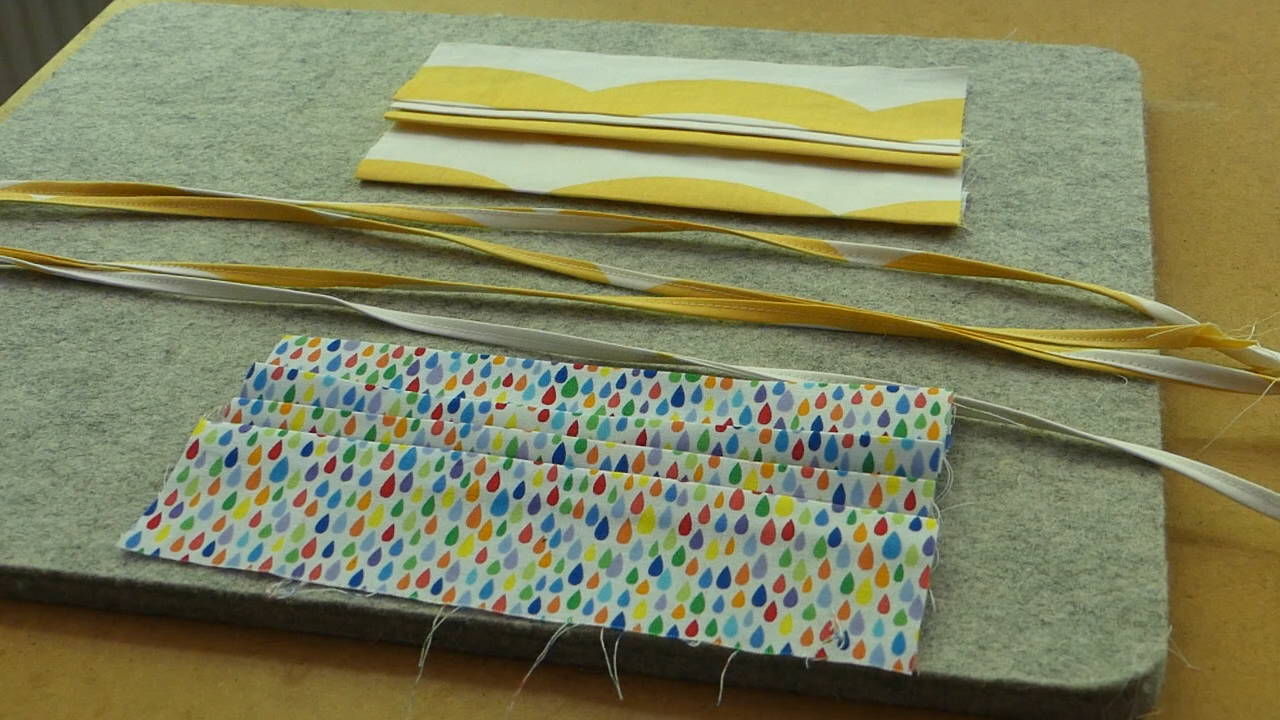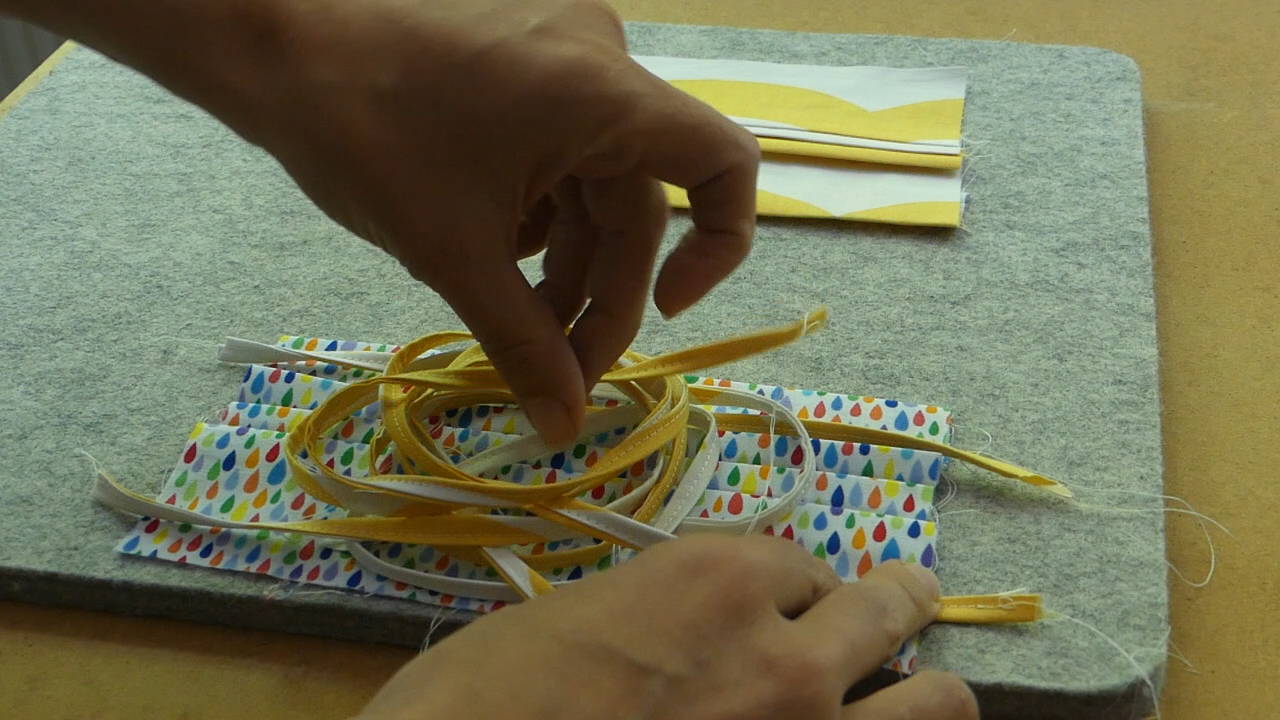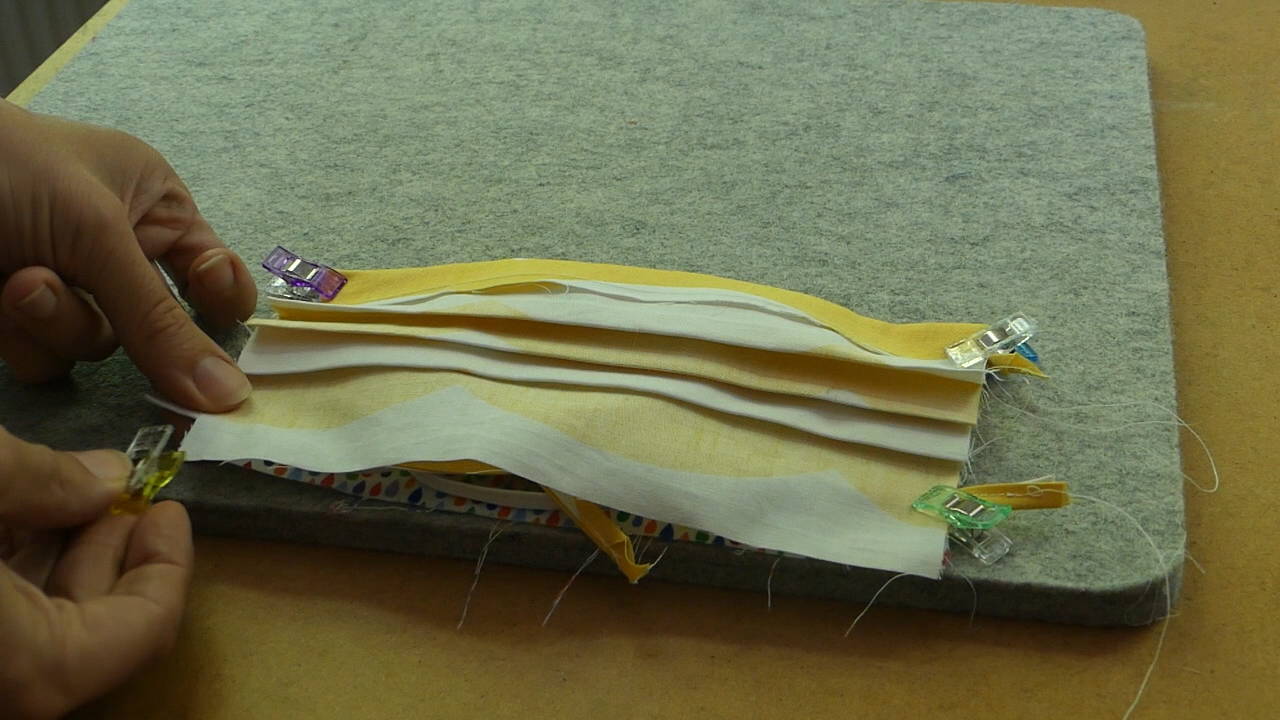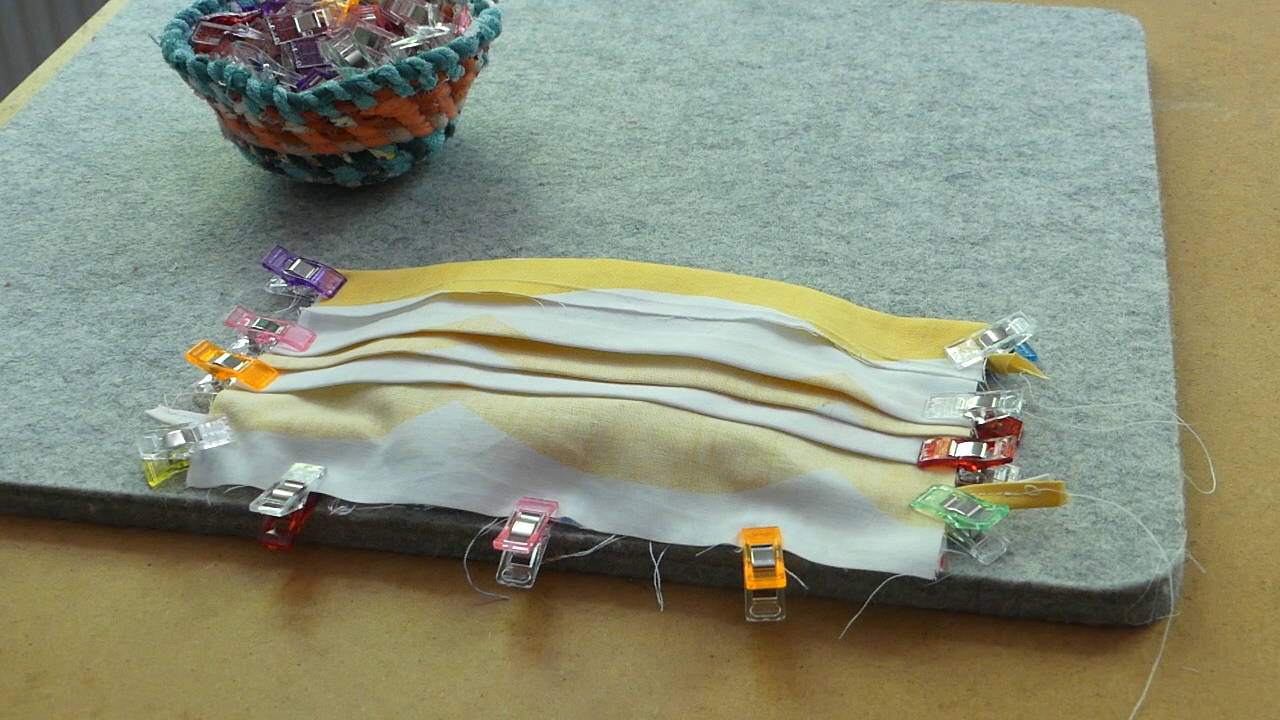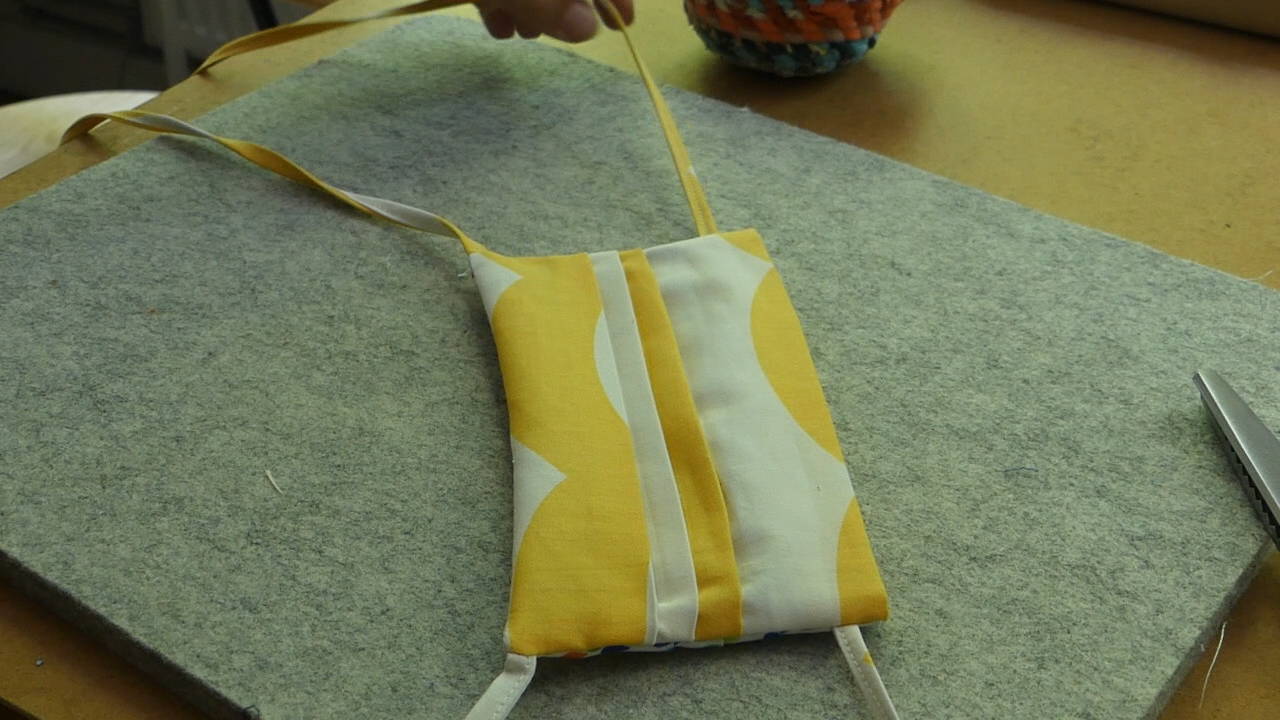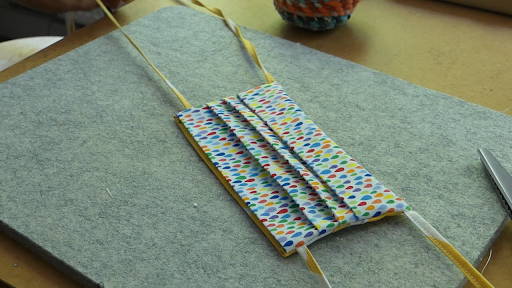 9. With diy straps, you can really mix and match and make the masks and straps in any color you like.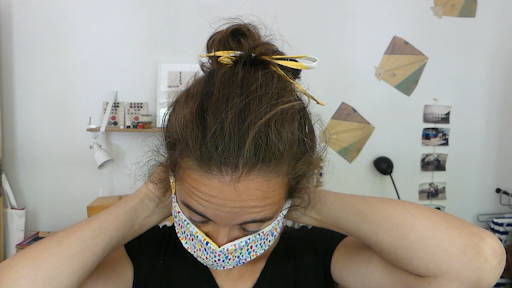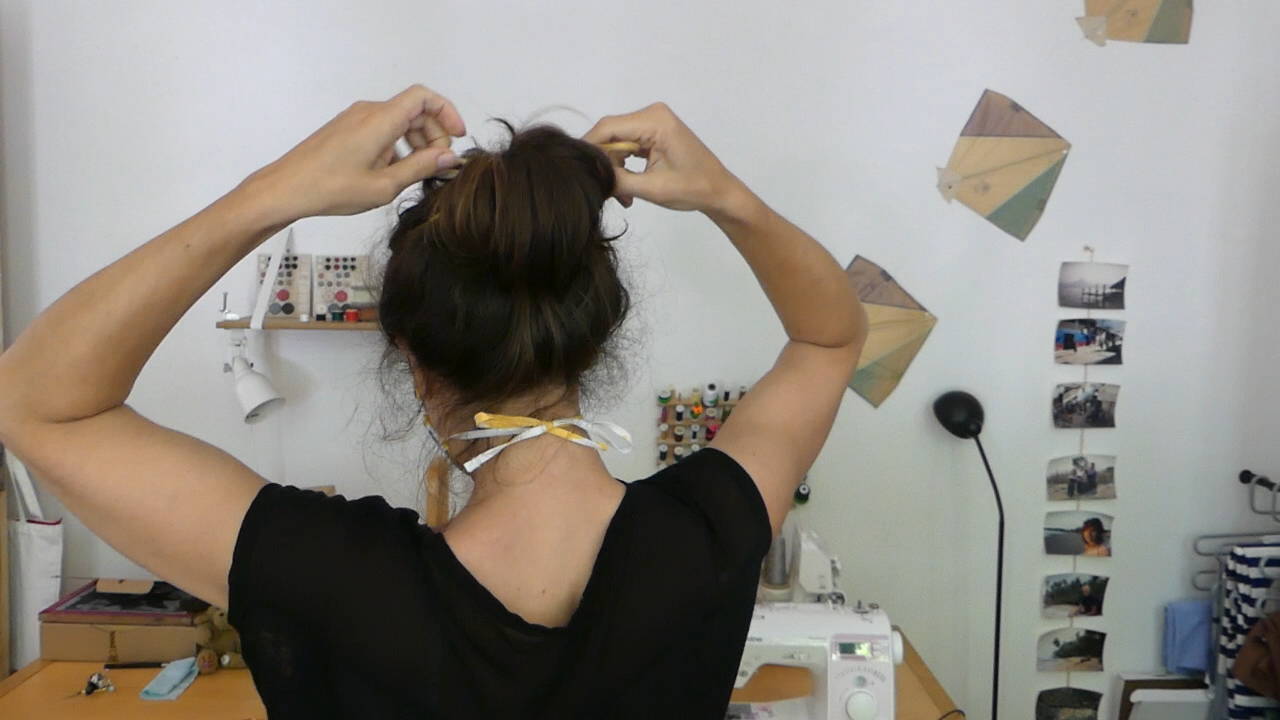 Make Straps for Face Masks with Fantastic Elastic
Our Fantastic Elastic is 1 ¼ inch wide. There are 5 yards on one roll. You can cut this elastic in both directions. This means you can cut the wide elastic band into 5 thin ¼ inch wide elastic cords and use the thin strips just like thinner elastic bands. Imagine how many short strips you can cut out of 5 yards! On top of that, this elastic has a nice stretch and a soft and comfortable feel. Perfect for diy face masks.
Just take your scissors and start cutting. You can follow the lines of the braided elastic and cut the strips as wide as you want. For face mask straps I would advise to cut them no wider than ¼ inch, and about 7-8 inch long.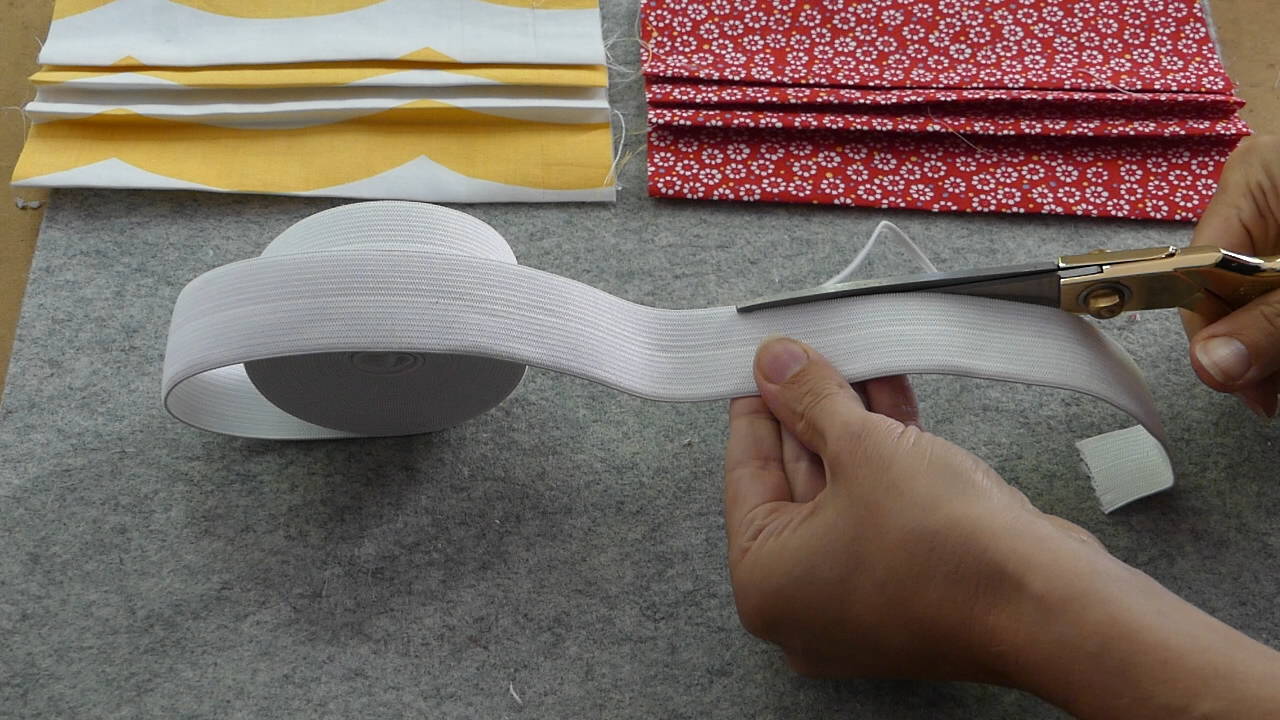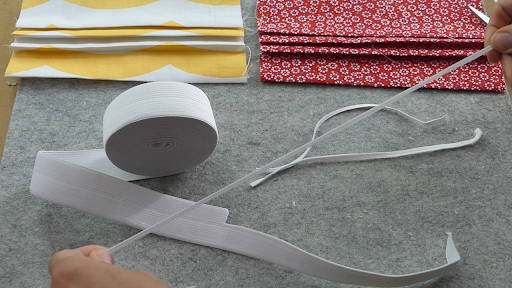 Position, secure, and sew the straps to your face mask. Check out my detailed face mask tutorial here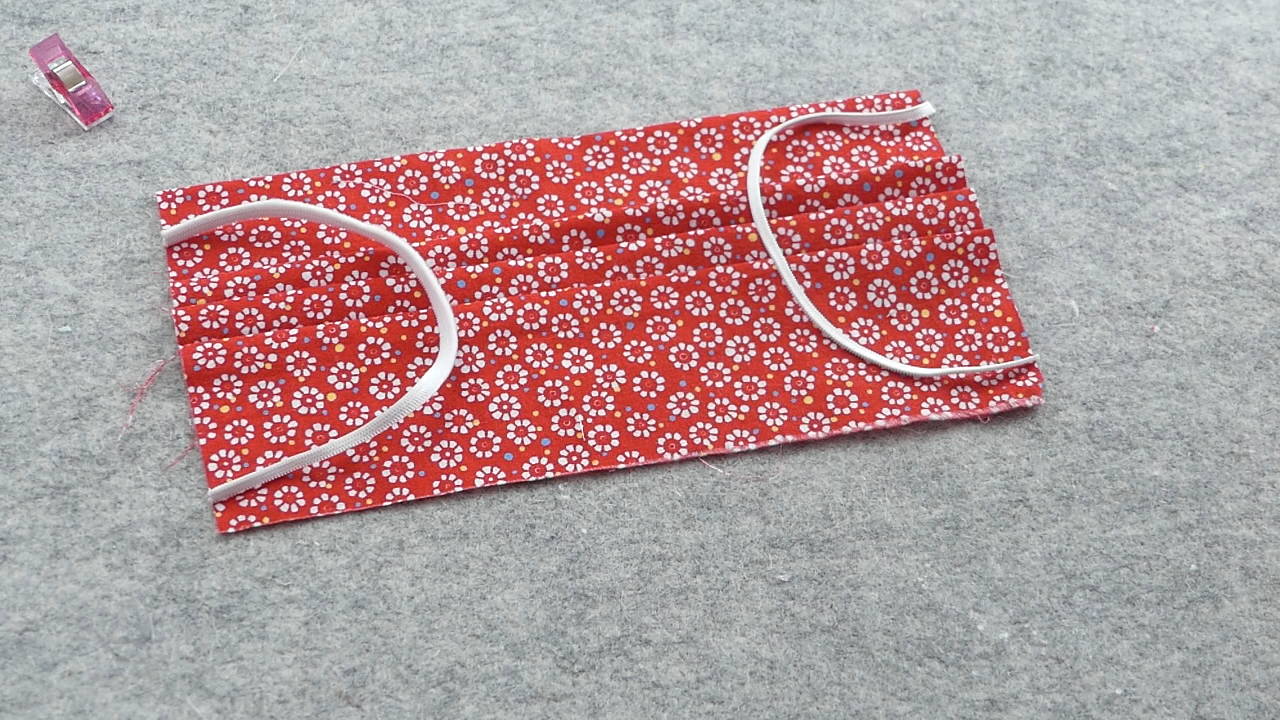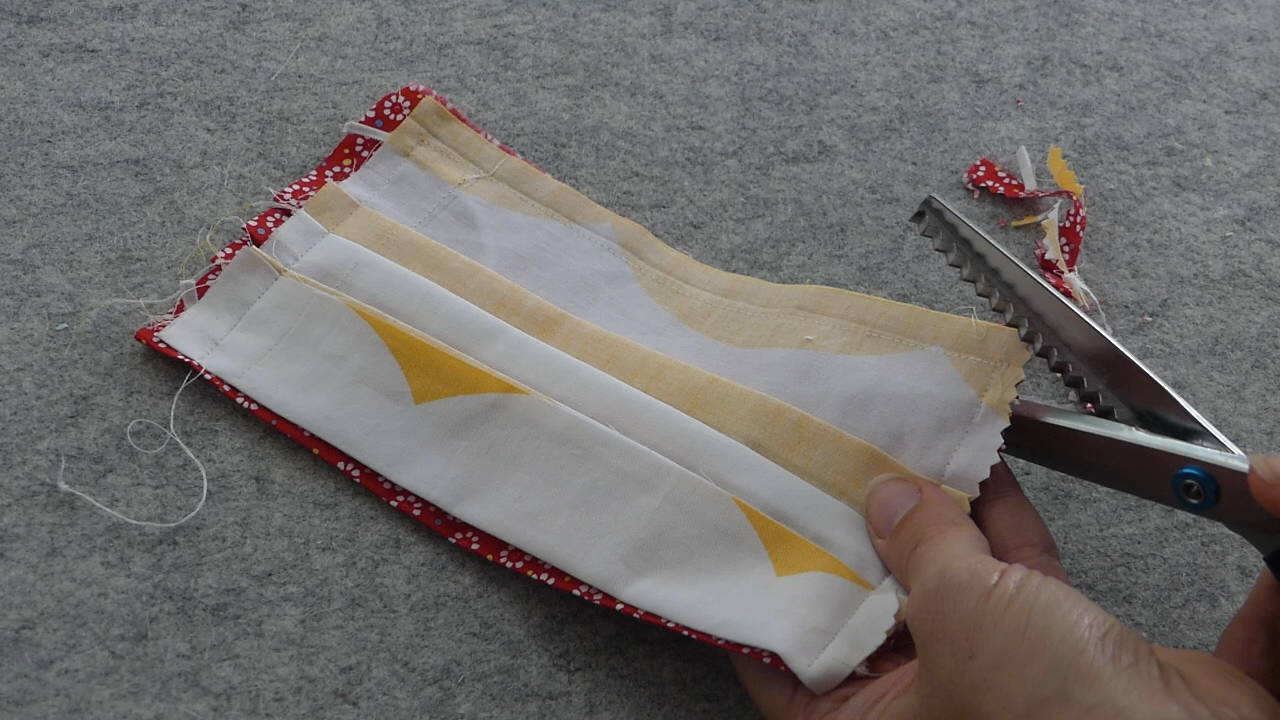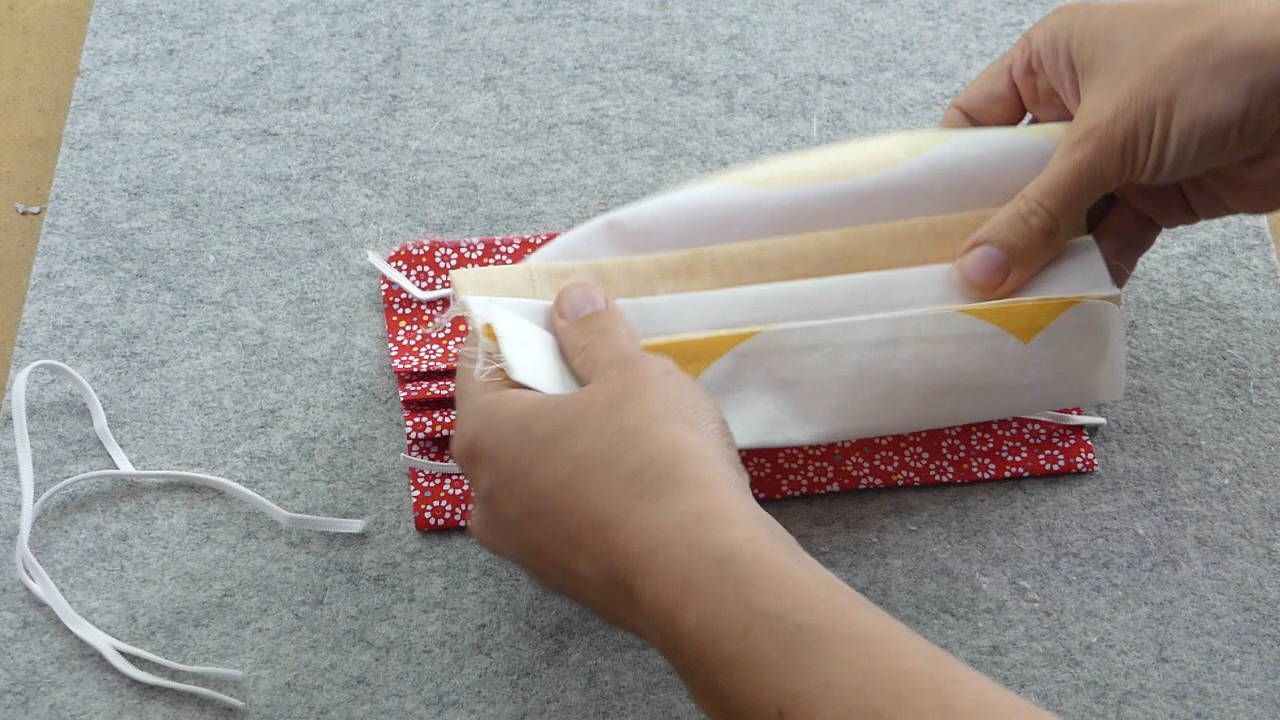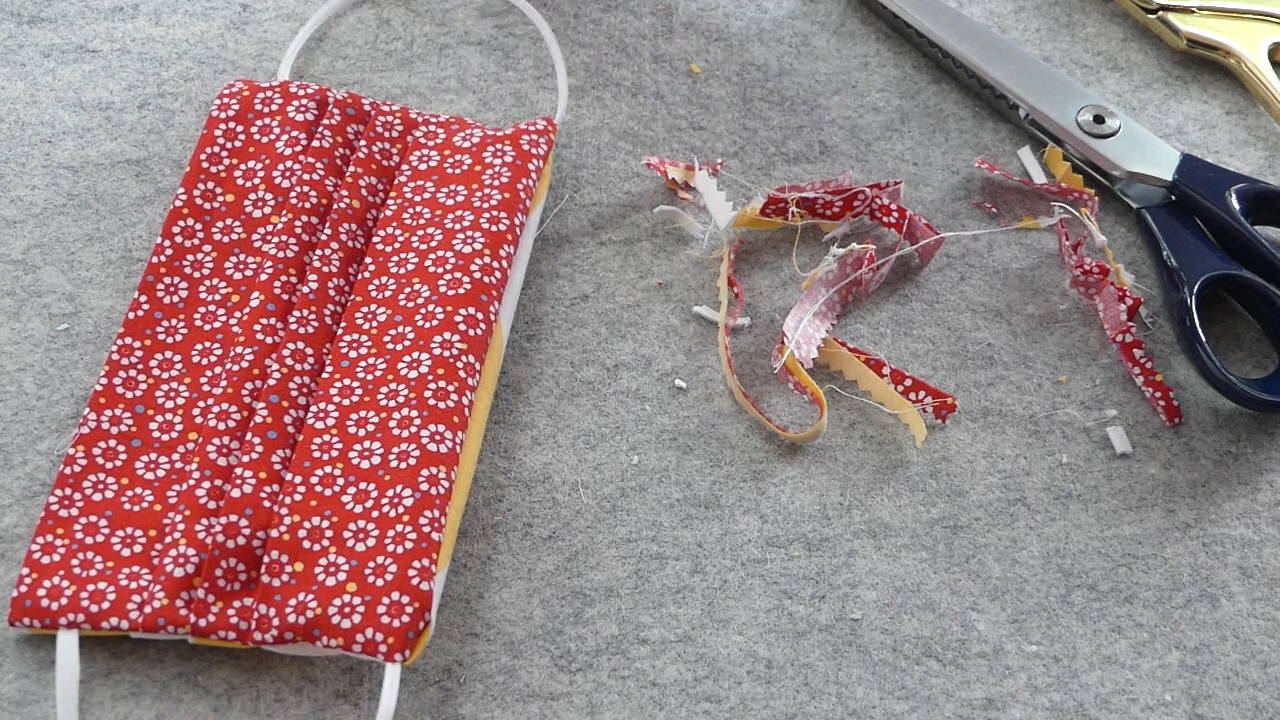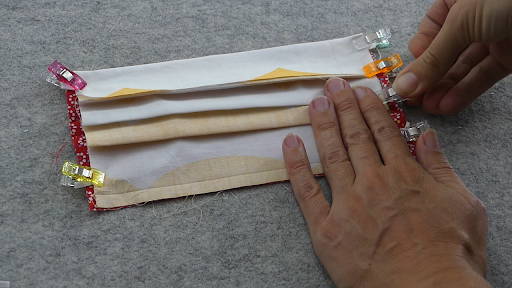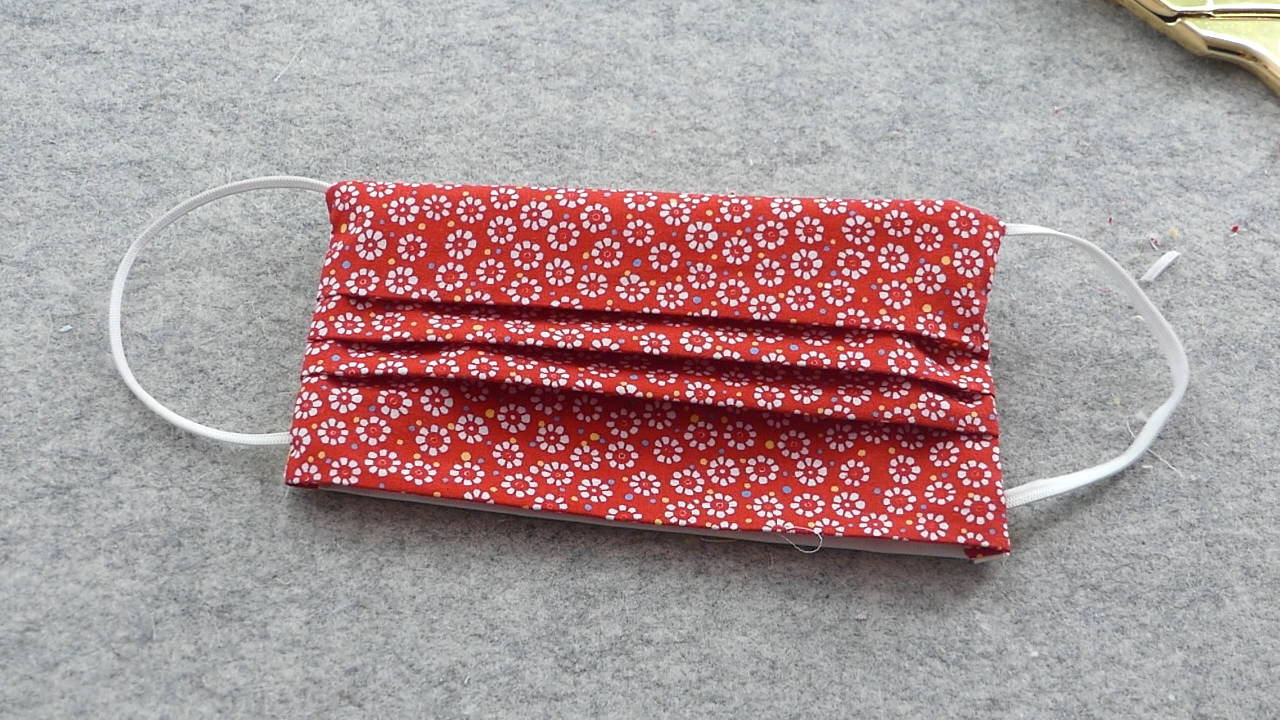 Using sewing clips while you are sewing your mask together makes this job really easy.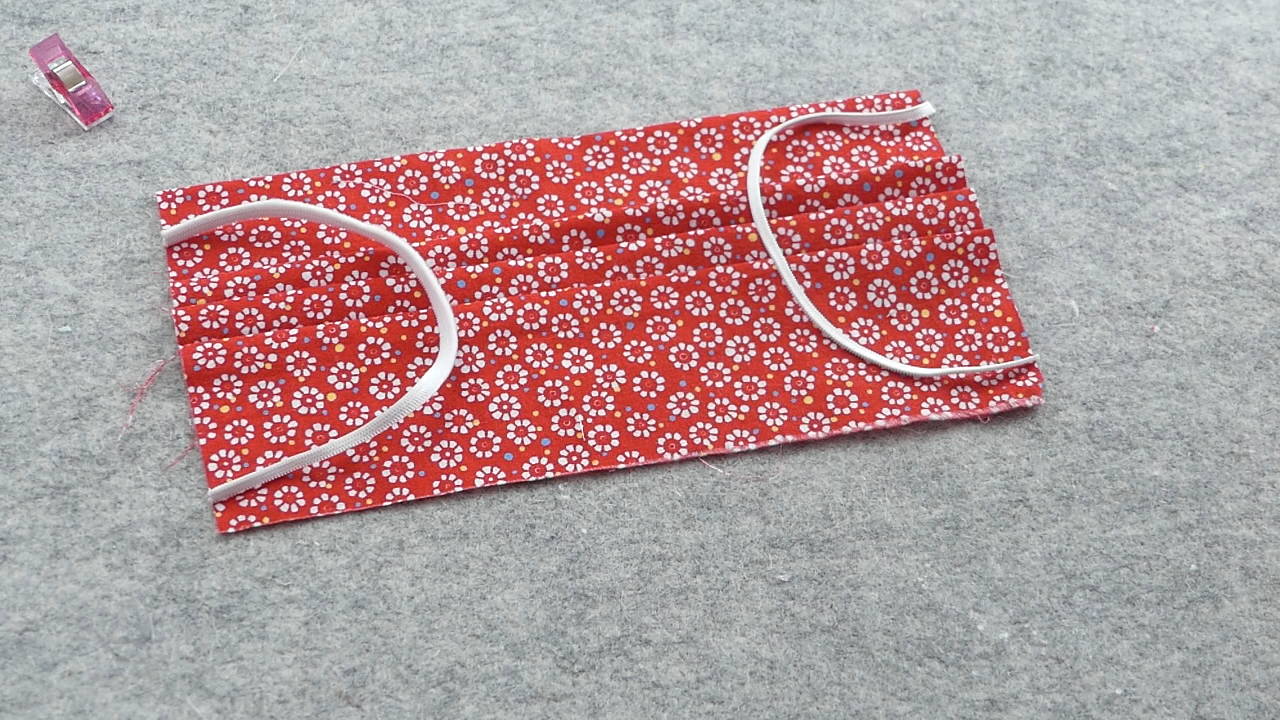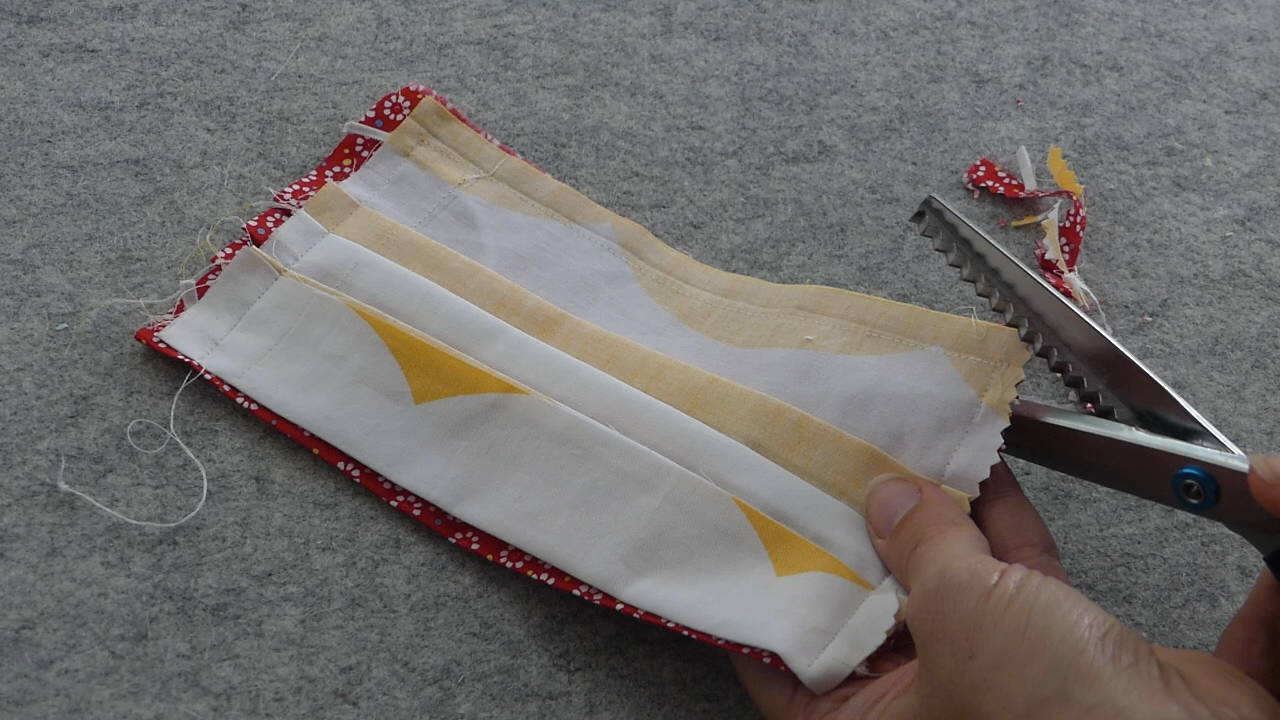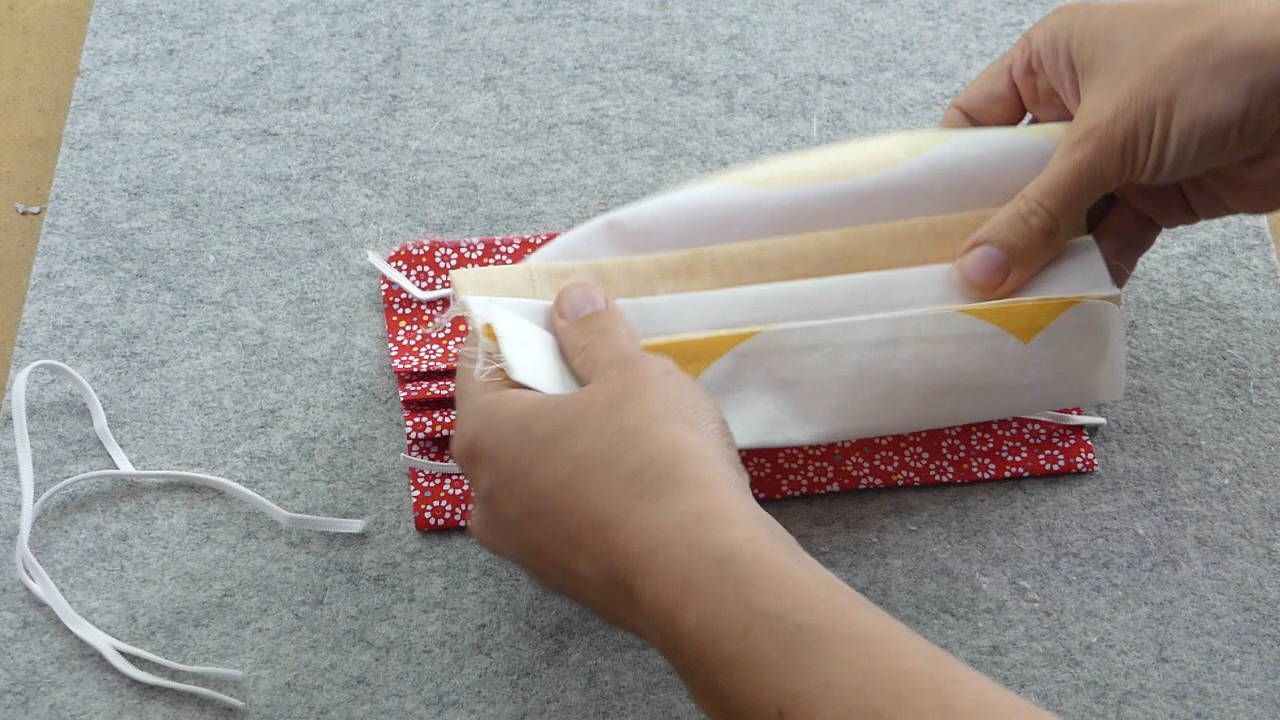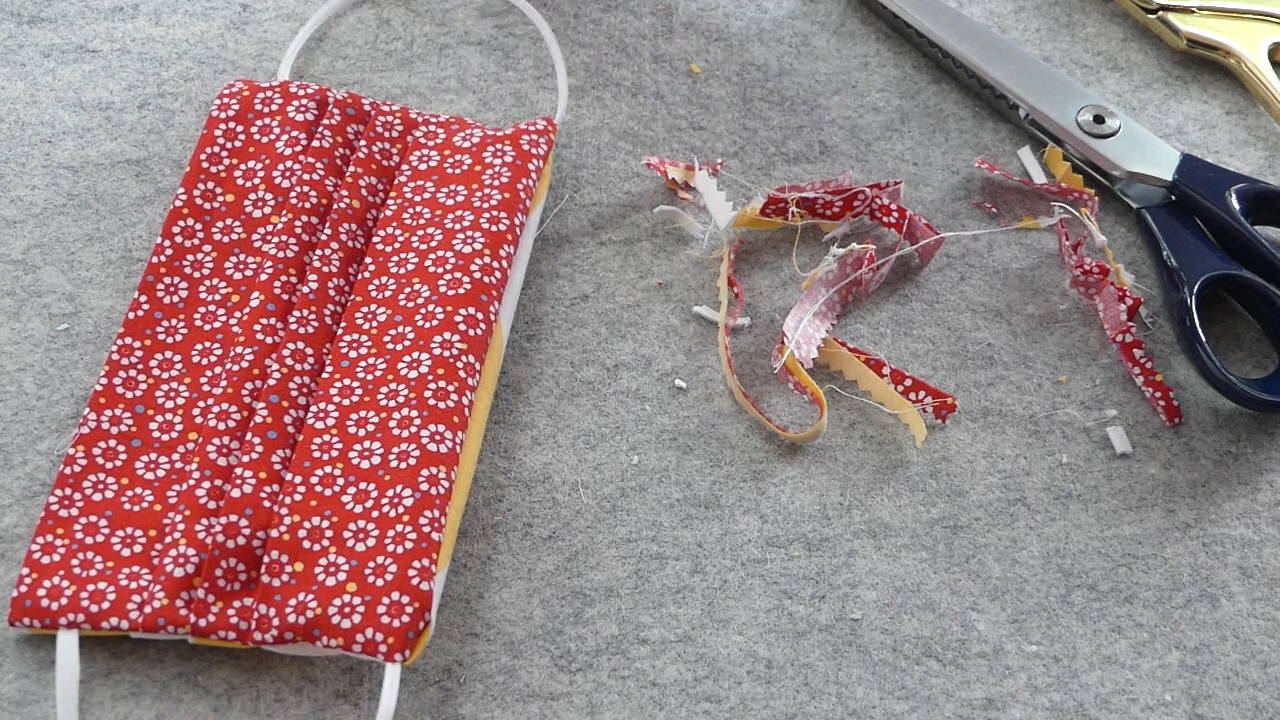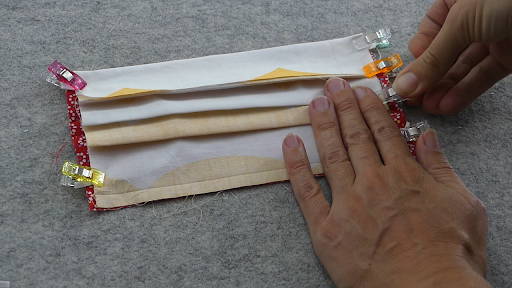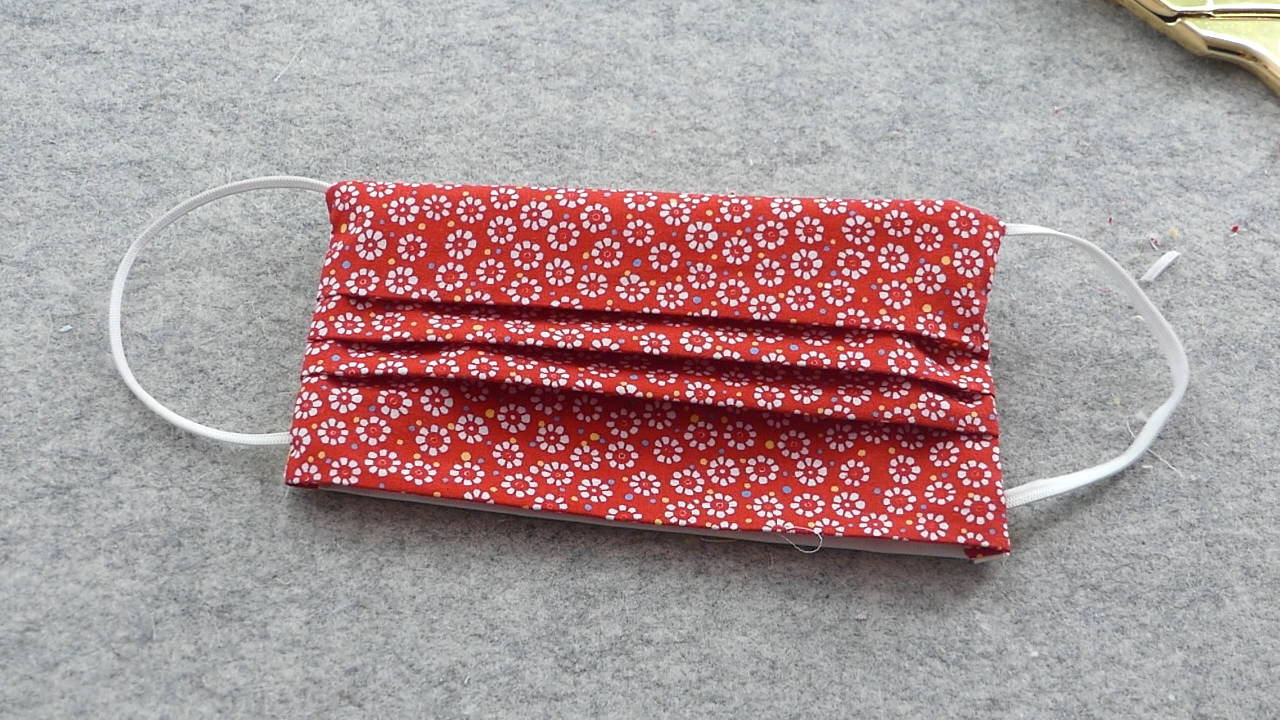 And in a couple of minutes, you have a new DIY face mask that is really easy to put on and take off, and is very comfortable to wear.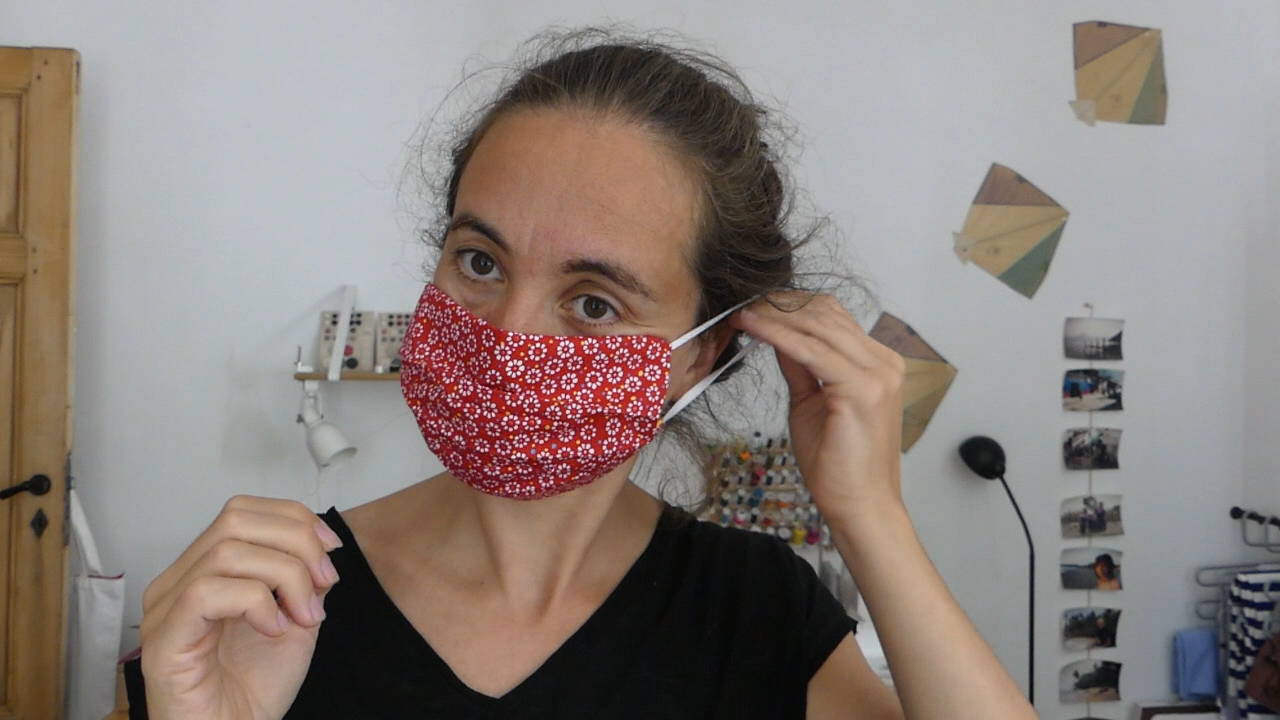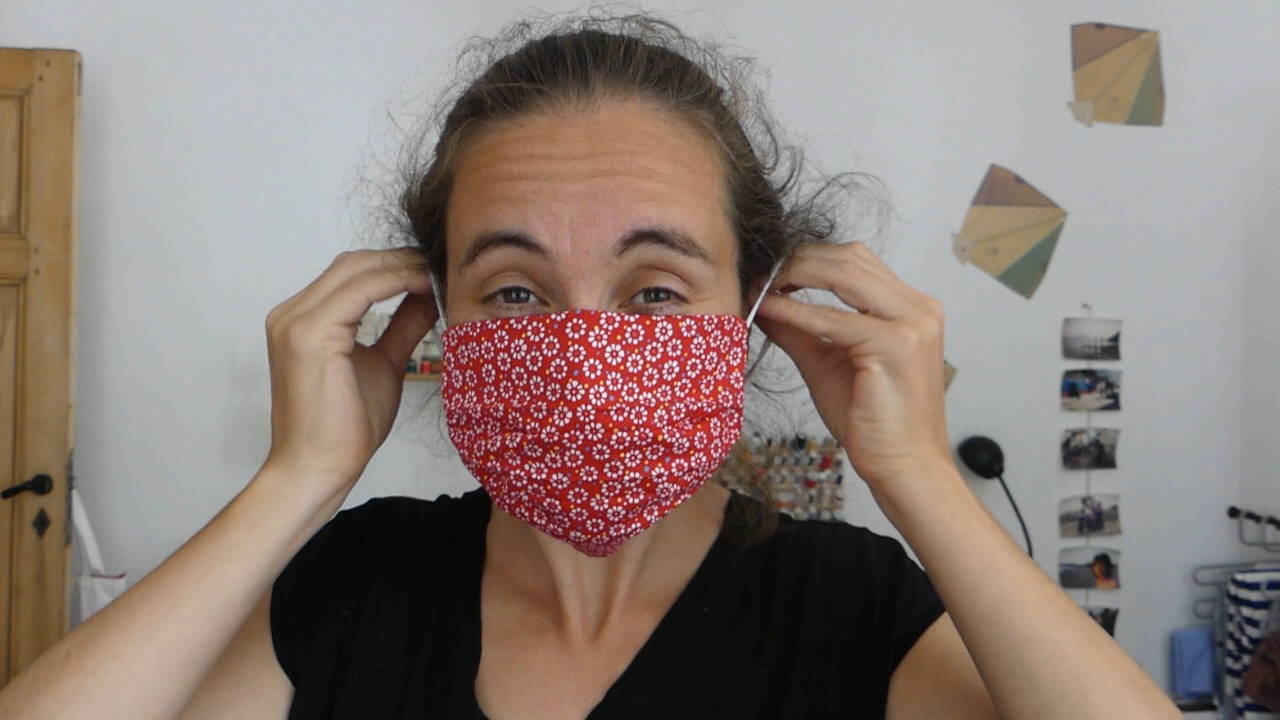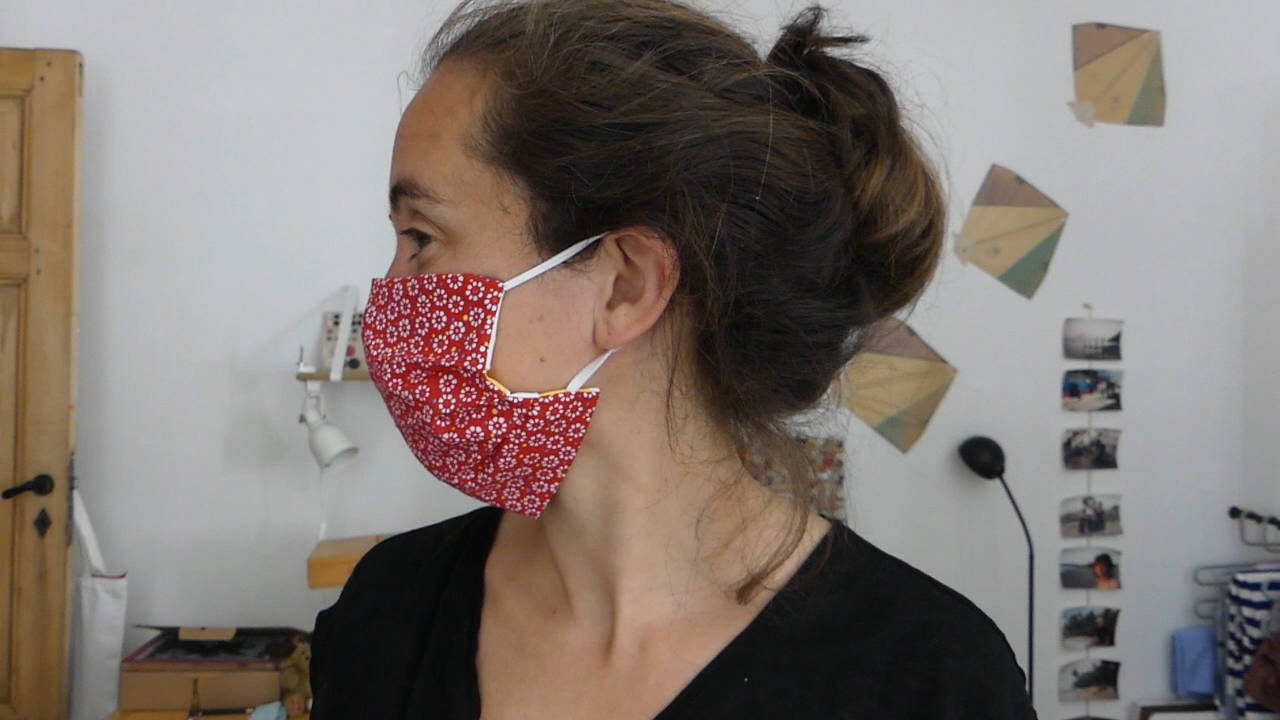 Make Straps for Face Masks from an old T Shirt
Cut 4 strips of 1 inch wide from an old T Shirt. That's it :-)
Attach them on the mask just like you did with the bias tape straps.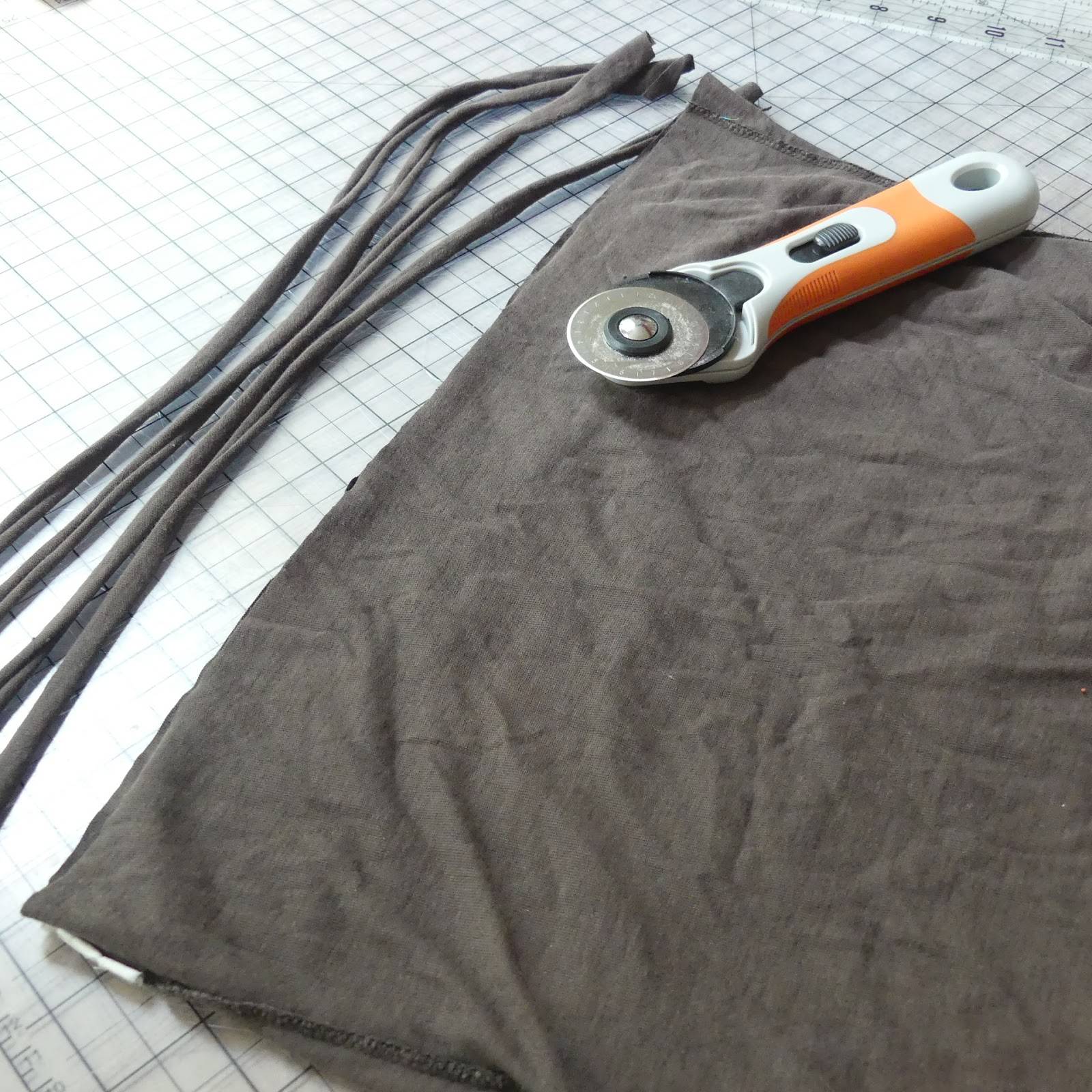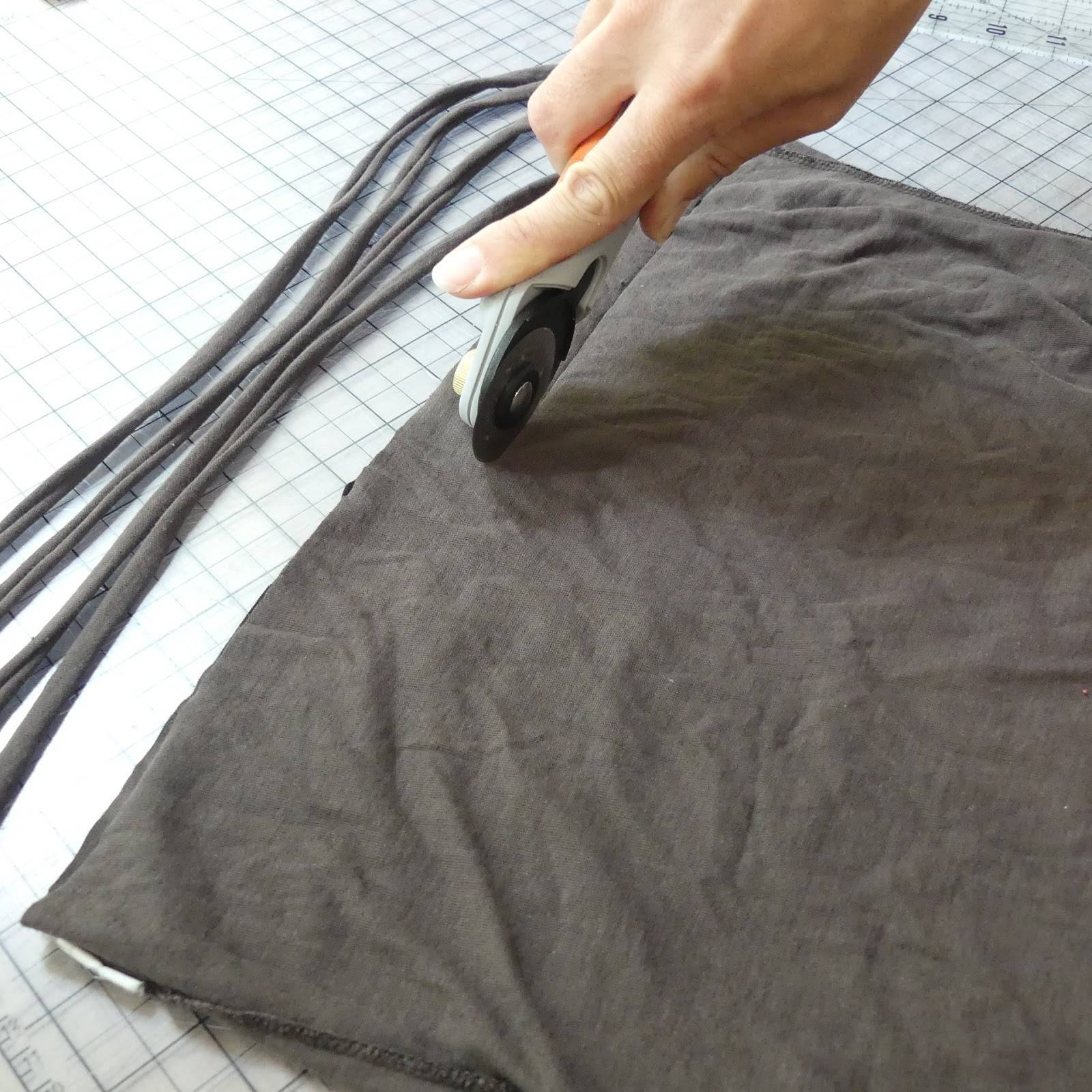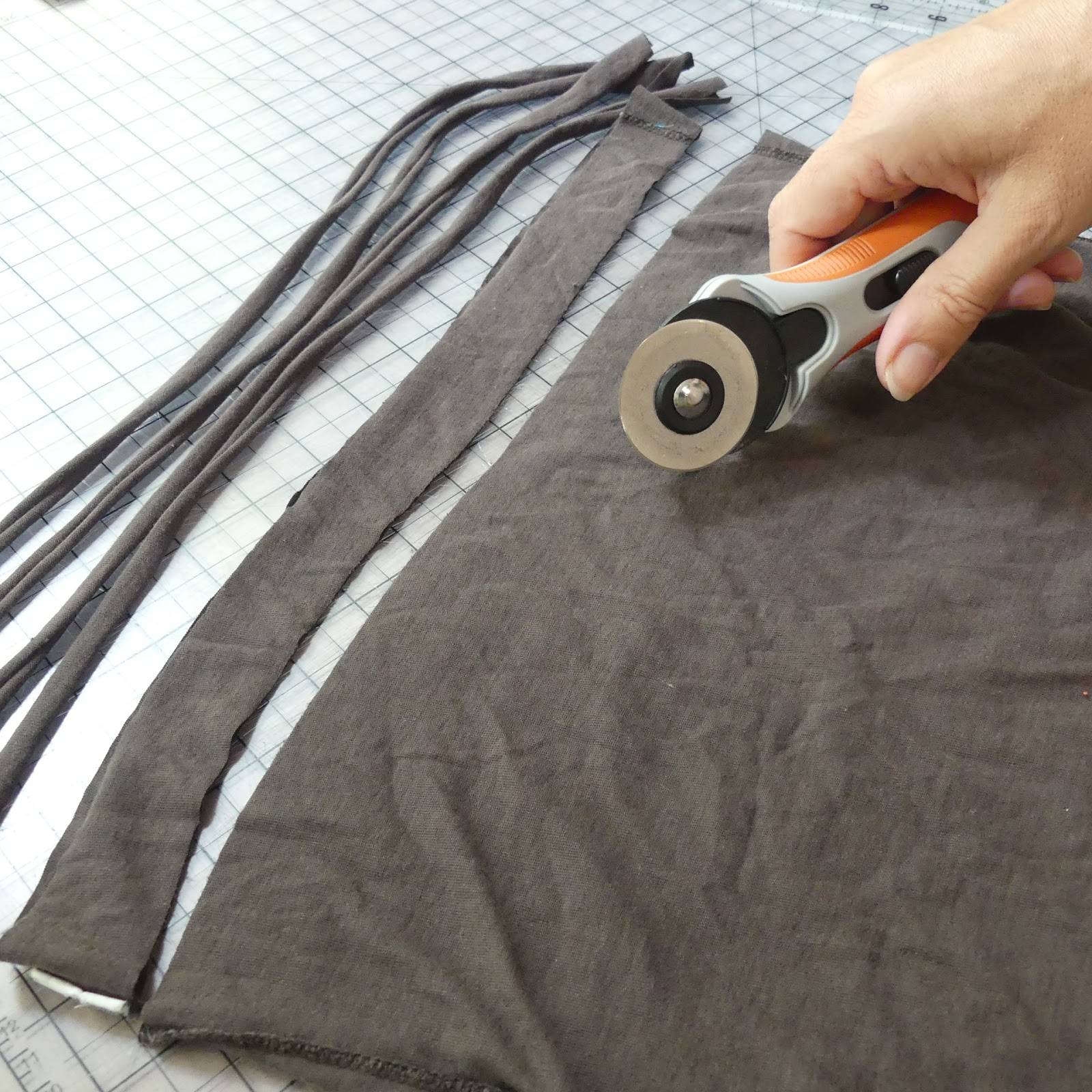 ** Coronavirus is primarily transmitted through the nose and mouth. So wearing a mask makes sense and may slow the spread of the virus. While the medical effectiveness of a DIY face mask can be debated, it is best to decide for yourself if a mask makes you feel safer. After all, we're all just looking for a little peace of mind in these difficult times.
Stay safe!