---
Everything you need to know about Madam Sew's Seam Guide Ruler and Magnetic Seam Guide
---
---
With this seam guide ruler you can set your stitch accurately on any sewing machine. Are your sewing machine markings accurate enough for you?
There are 16 little holes in this ruler to insert a sewing machine needle. Use these holes to measure seam allowances accurately from ⅛" to 2".
Then, use the Magnetic Seam Guide to make sure you keep that exact distance when sewing.
---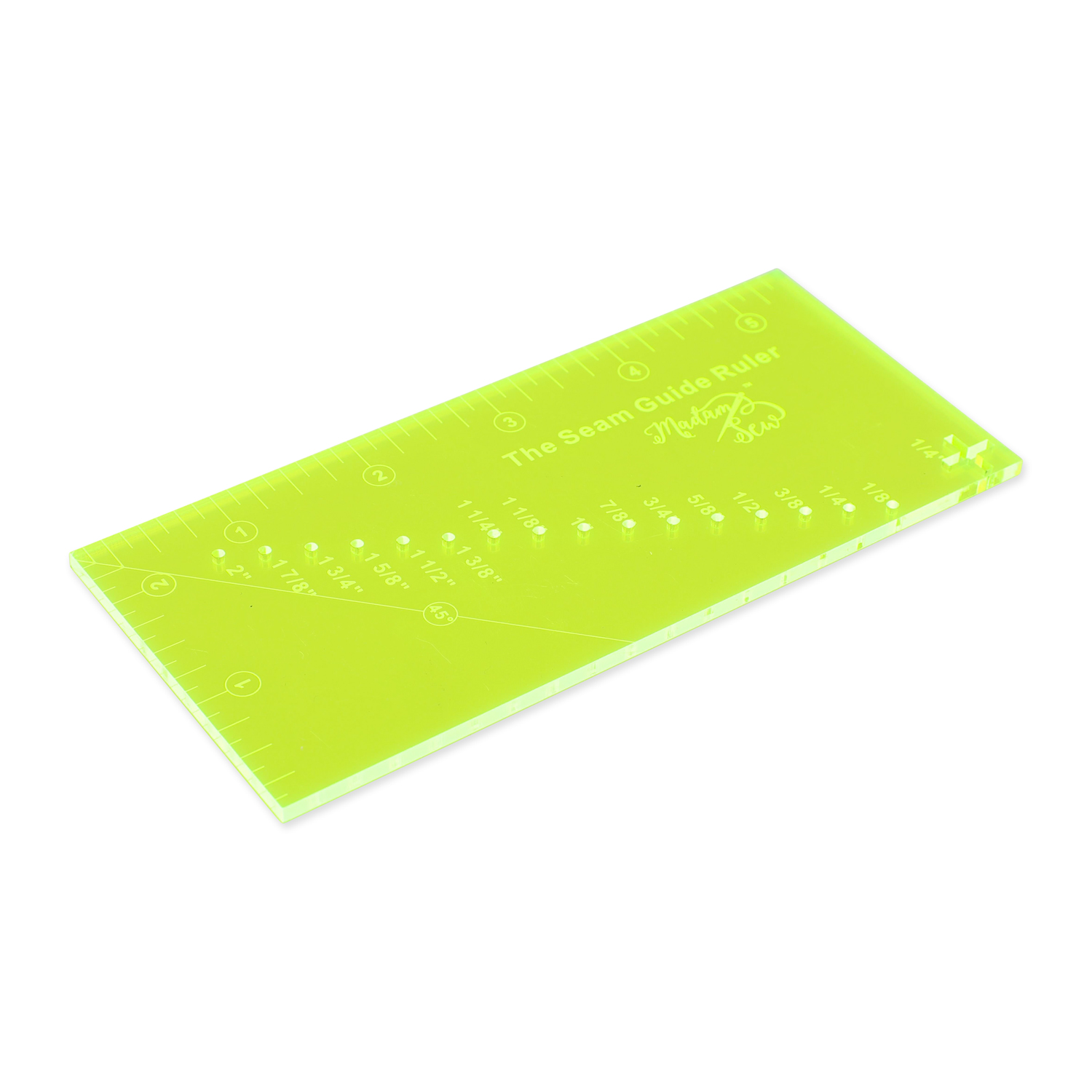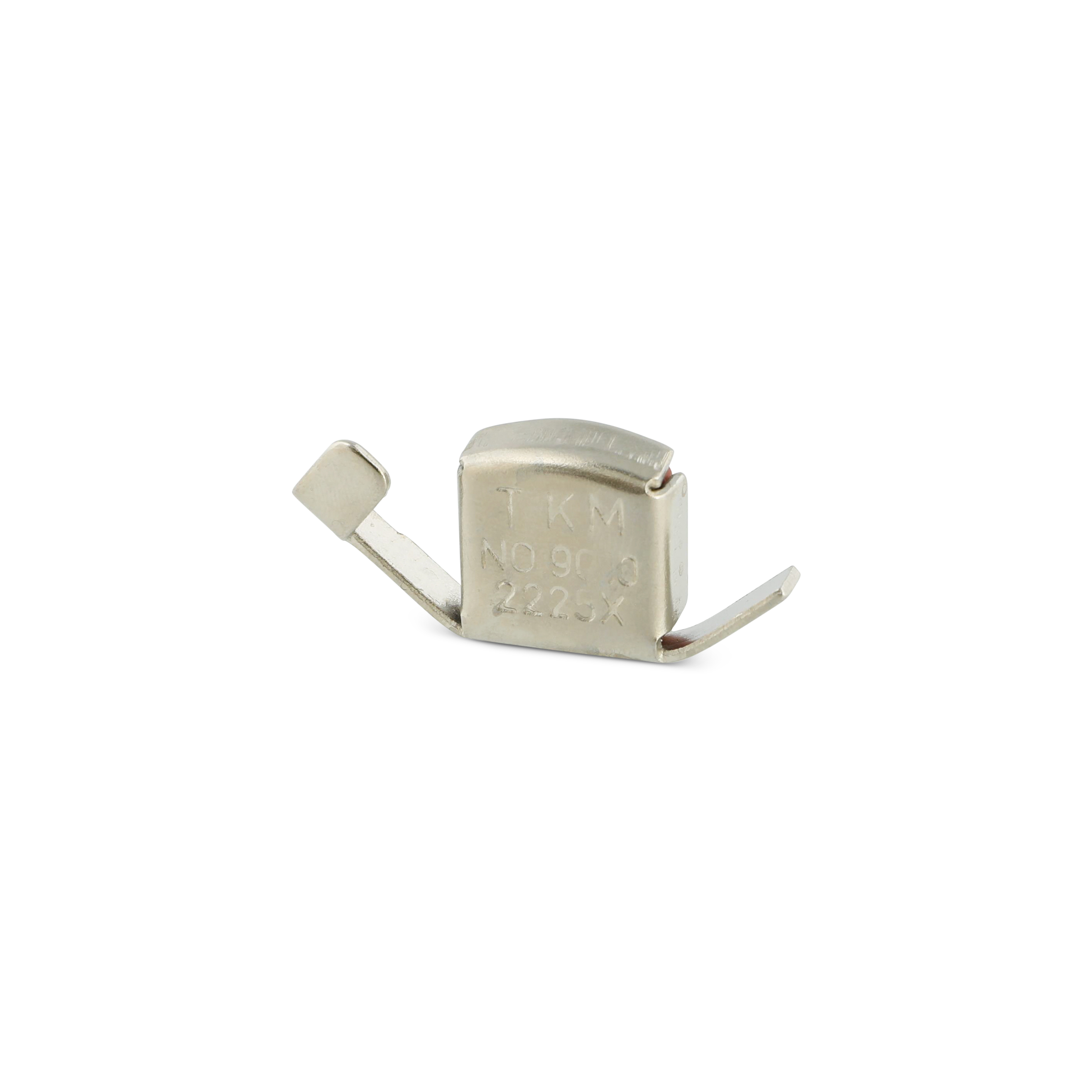 ---
---
1. Put the Seam Guide Ruler on your sewing machine needle plate under your presser foot. Lower your needle into the hole of the Seam Guide Ruler at the seam allowance you need– at ⅝ inch for example.

---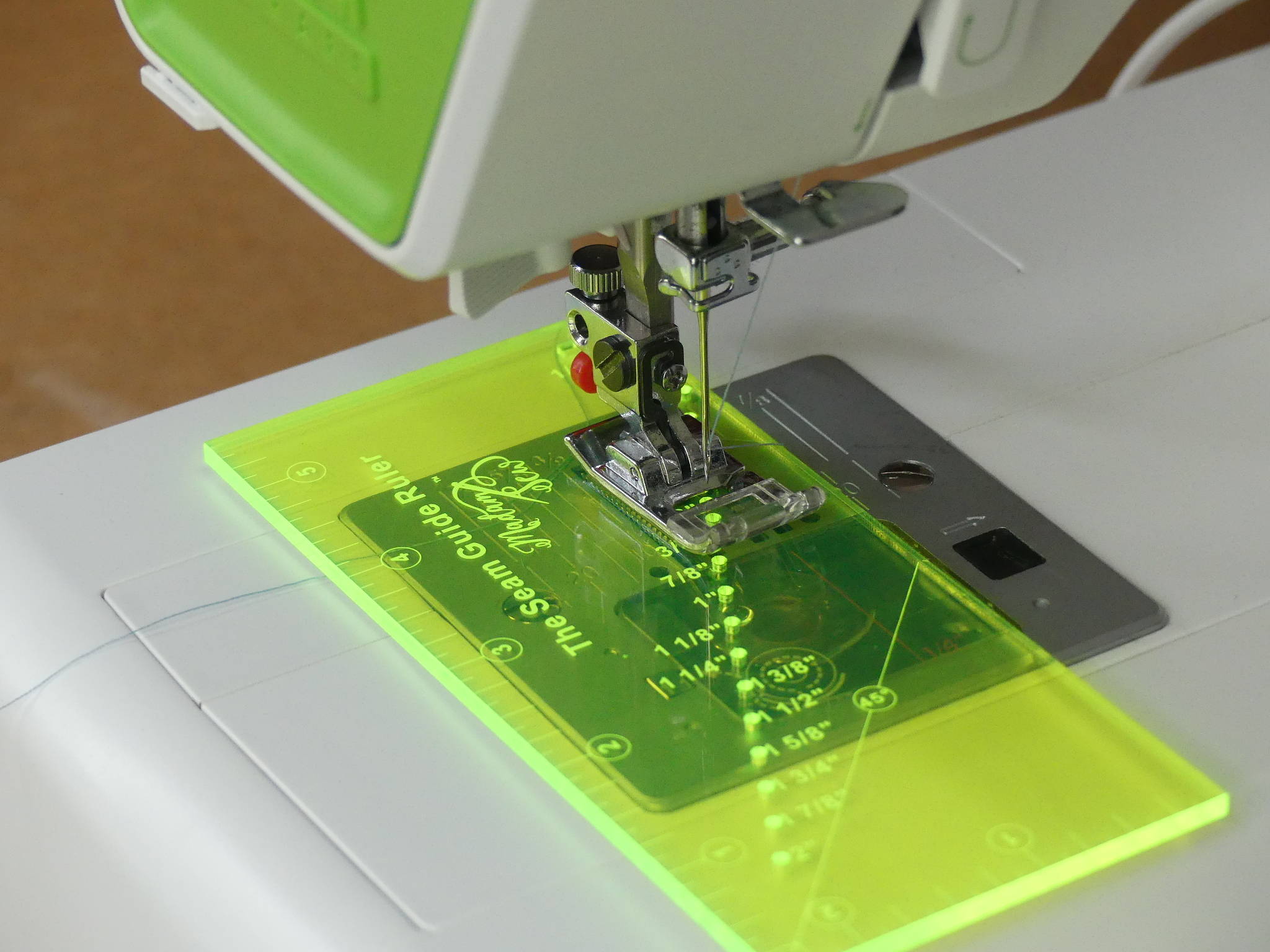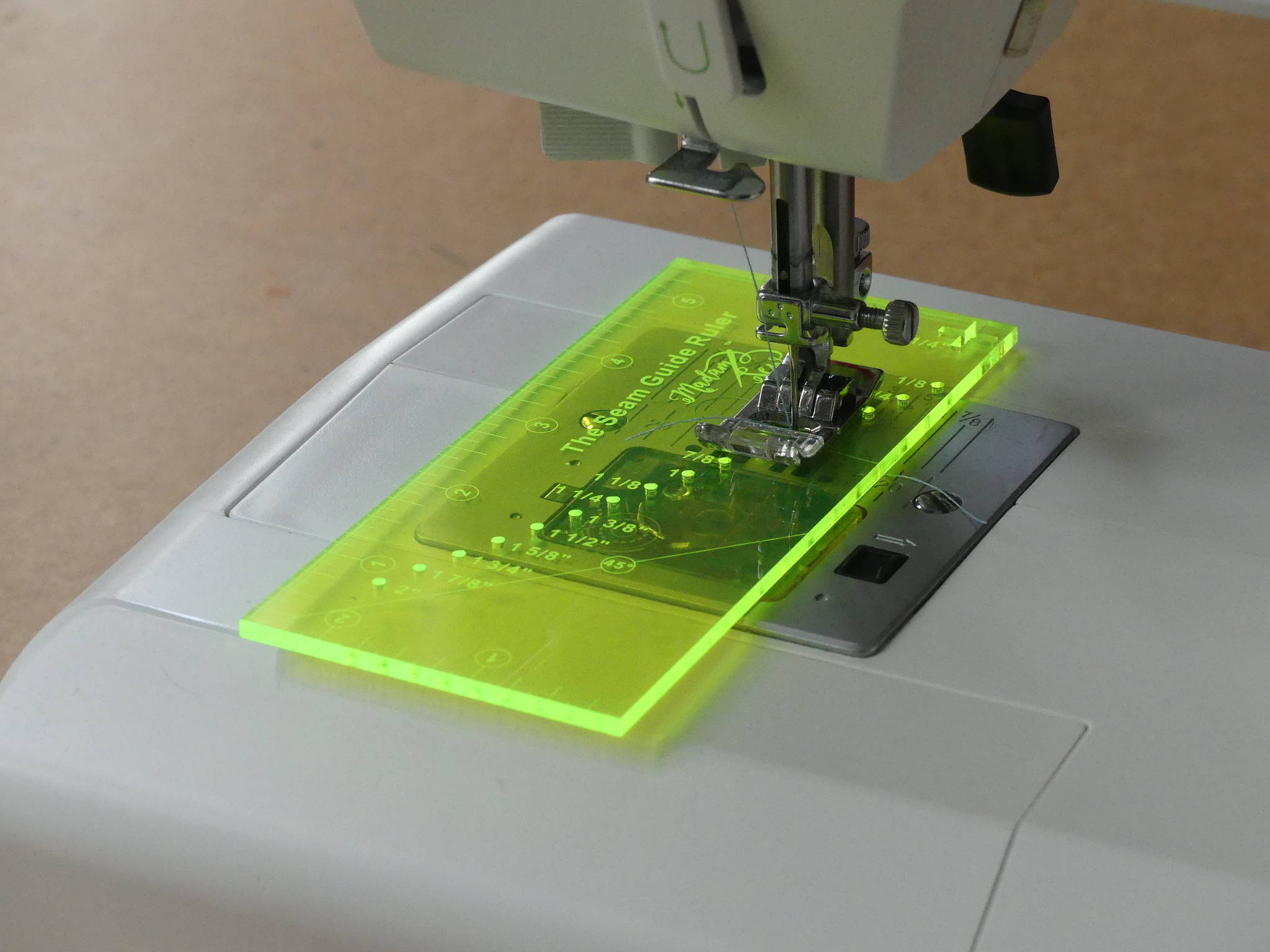 ---
2. Place the Magnetic Seam Guide against the ruler on your sewing machine. Make sure the ruler is perpendicular to the machine's bed or the edge of the needle plate

---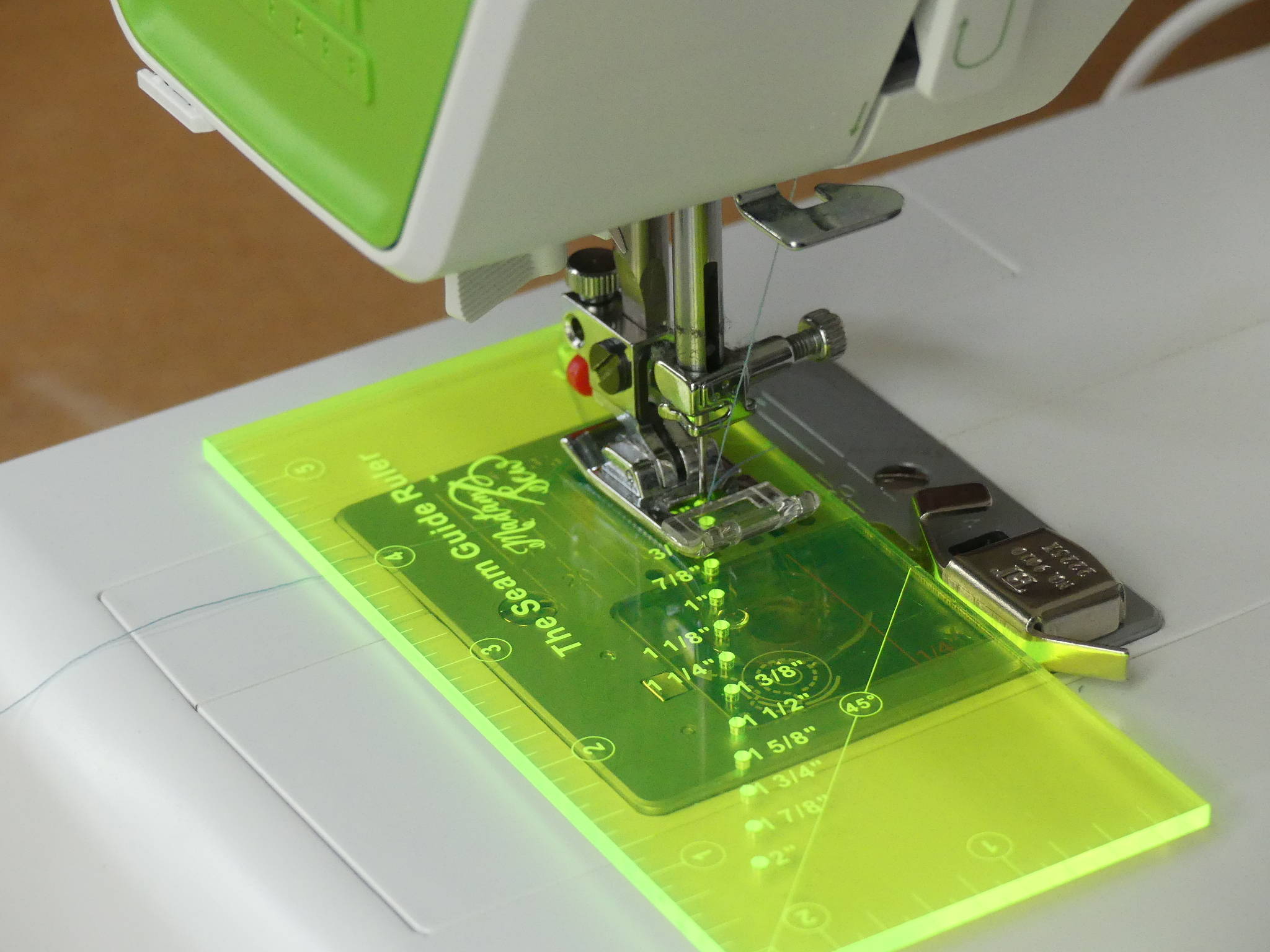 ---
NOTE: If you have a plastic sewing machine, the size of your needle plate/ throat plate will define for which seams you can use the magnetic seam guide for, as it won't stick to the plastic. The bigger your needle plate is, the more options you will have to use the magnetic seam guide. If your needle plate is too small for the larger seams, you can use washi tape to mark the seam. It's easy to remove, and doesn't leave glue residue on your machine.
---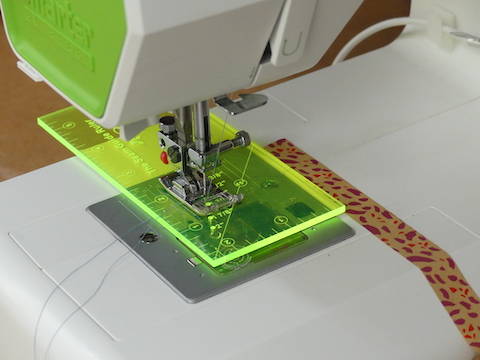 ---
3. Raise the needle and remove the Seam Guide Ruler leaving the Magnetic Seam Guide in place. Position your fabric and start sewing confidently at your desired seam allowance (in our example at 1 ¼") with the Magnetic Seam Guide.

---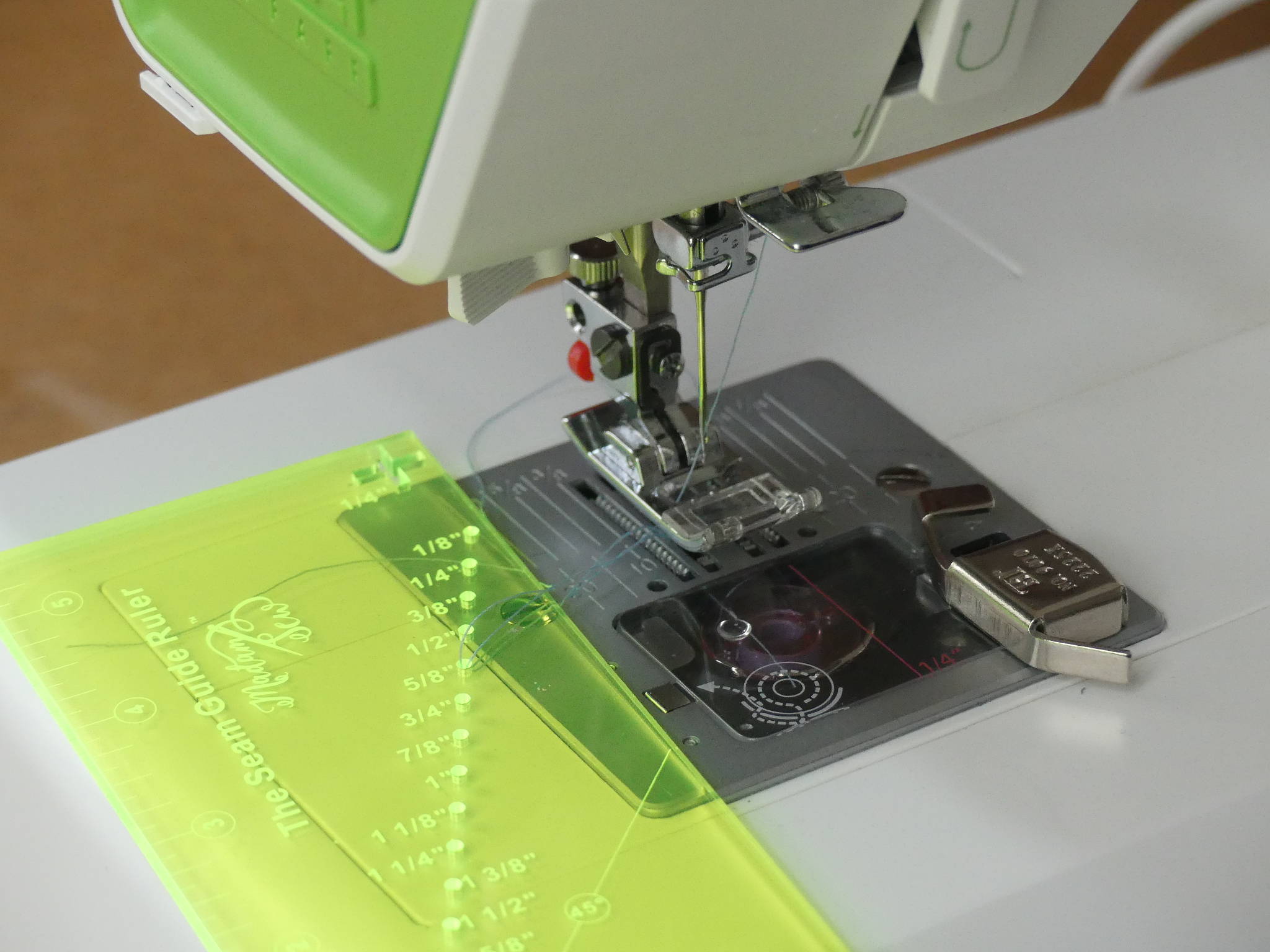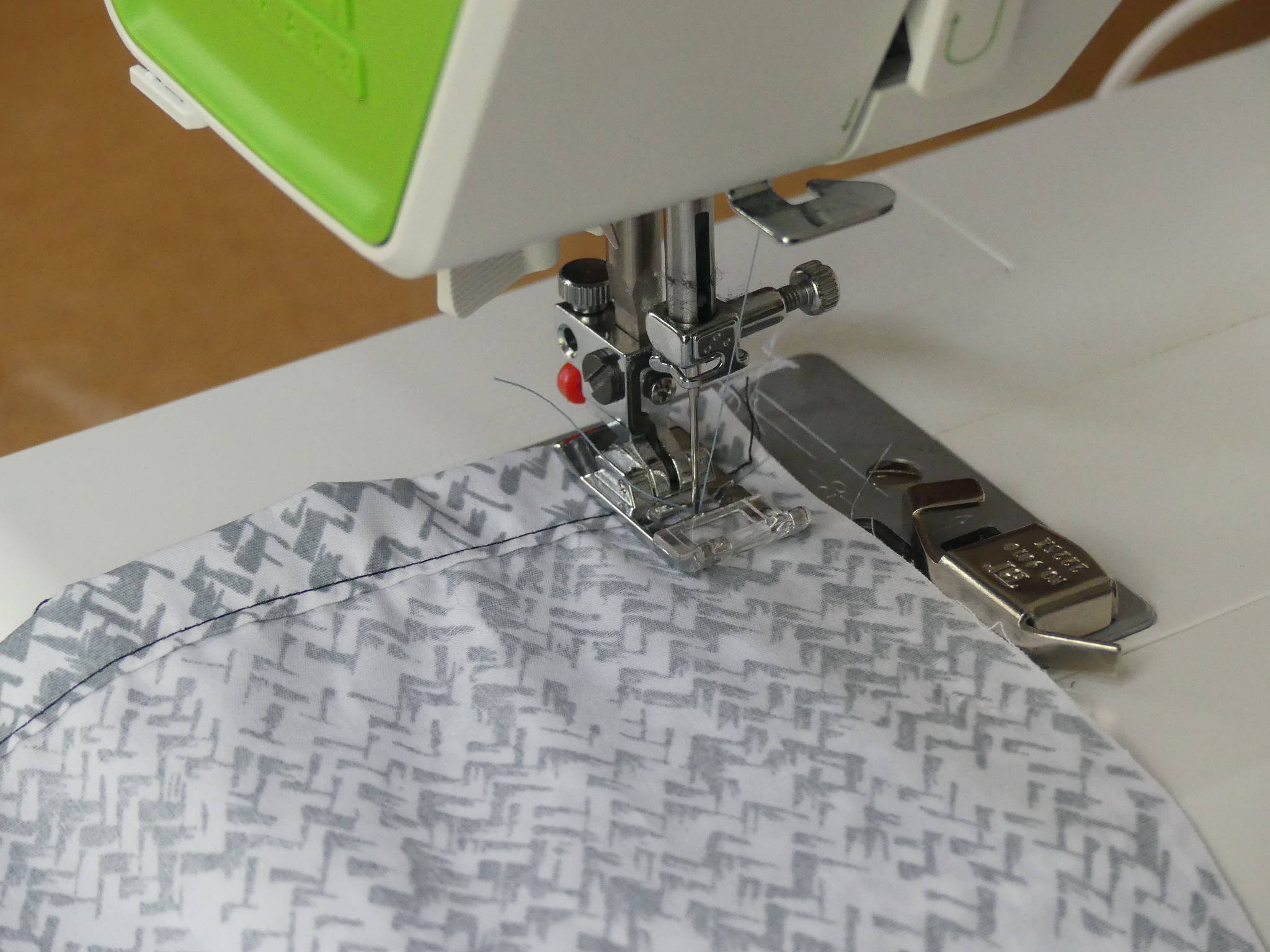 ---
---
---
The Seam Guide Ruler is also a handy ruler to measure small pieces.

---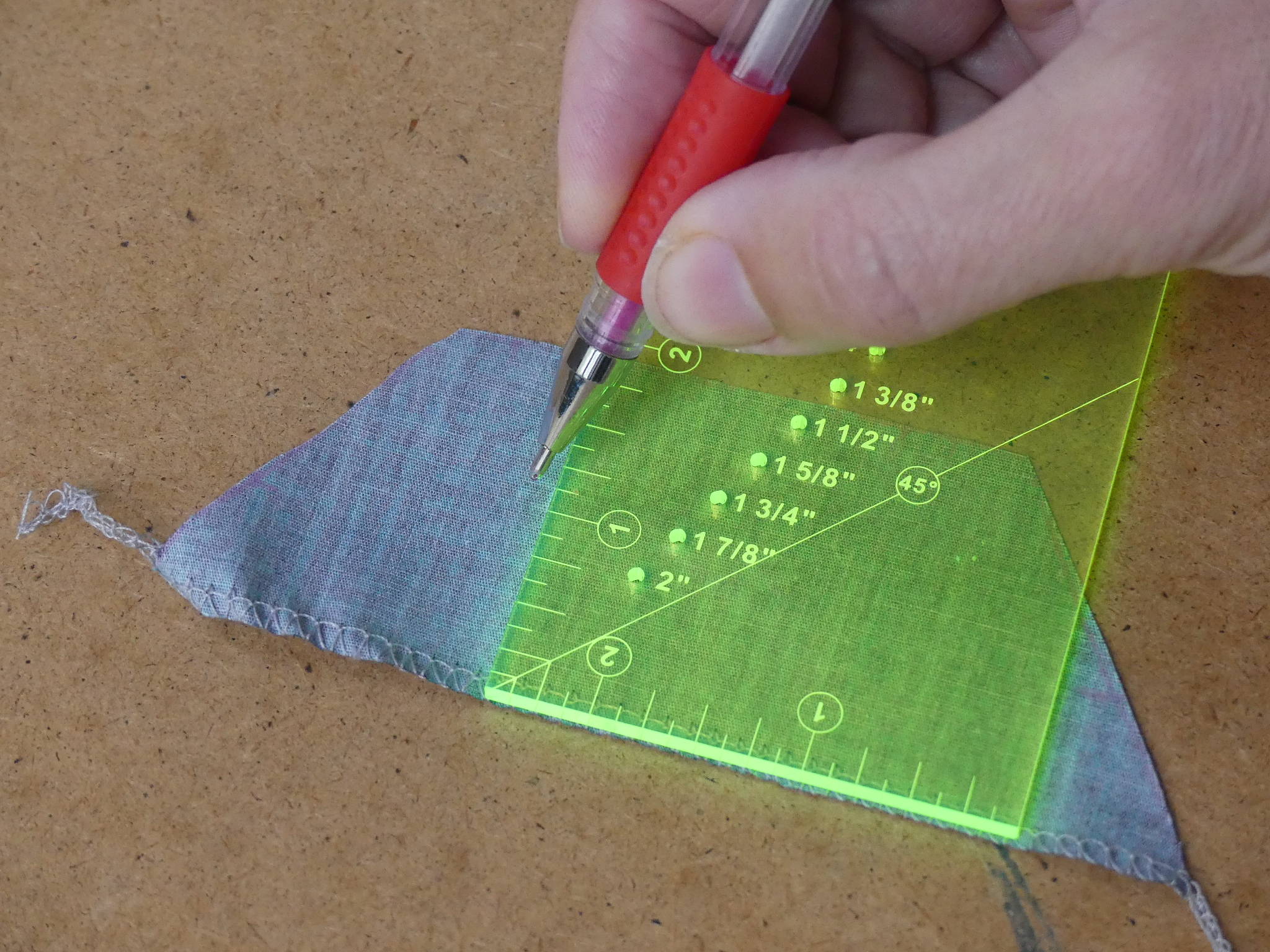 ---
The Seam Guide Ruler has a ¼" pivot marking point for binding or for stitching corners. Put the ruler in the corner of your fabric, mark the pivot point, and start sewing at ¼" inch. Continue sewing until you reach the pivot point, put your needle down, turn your fabric and continue.

---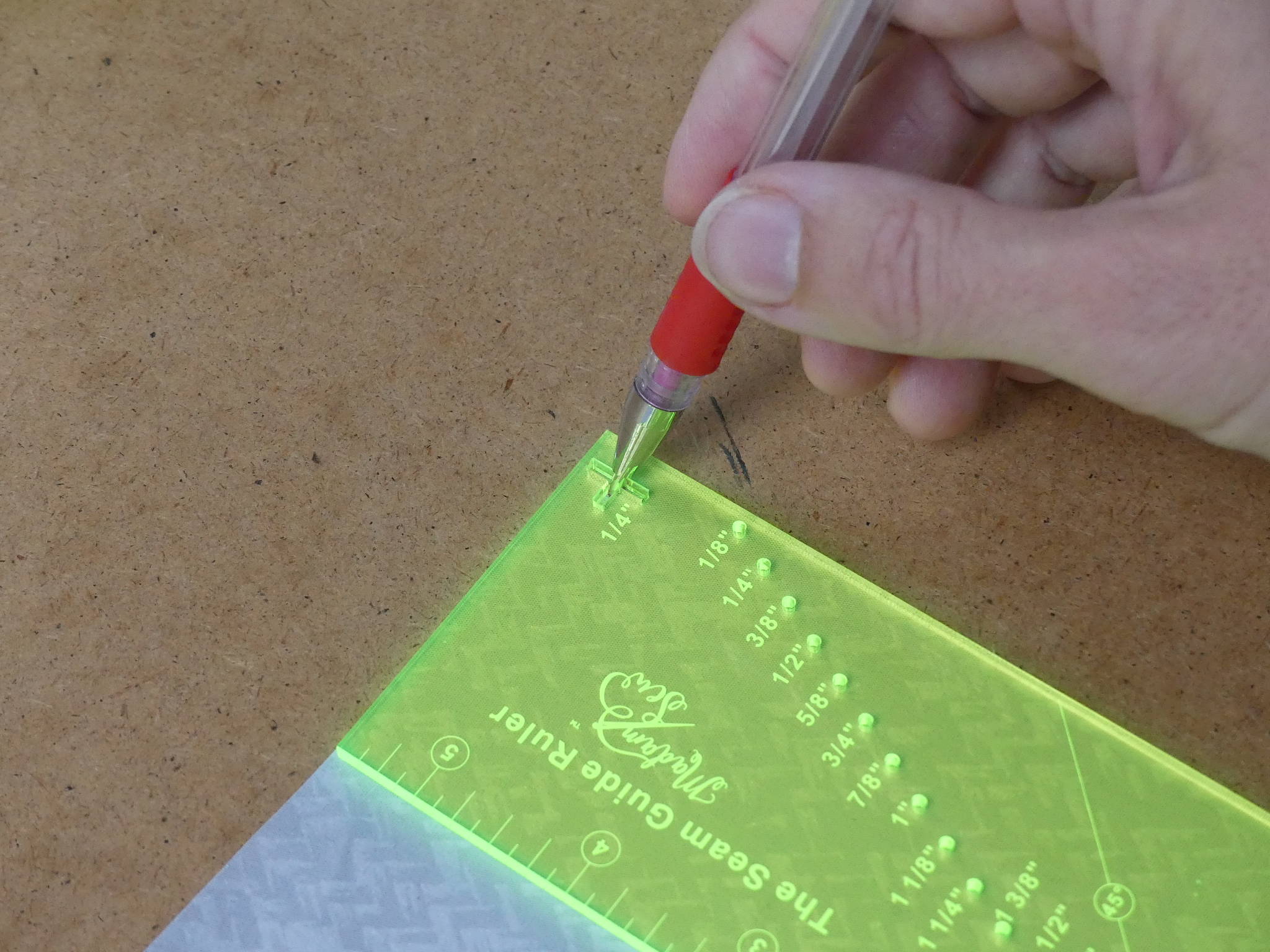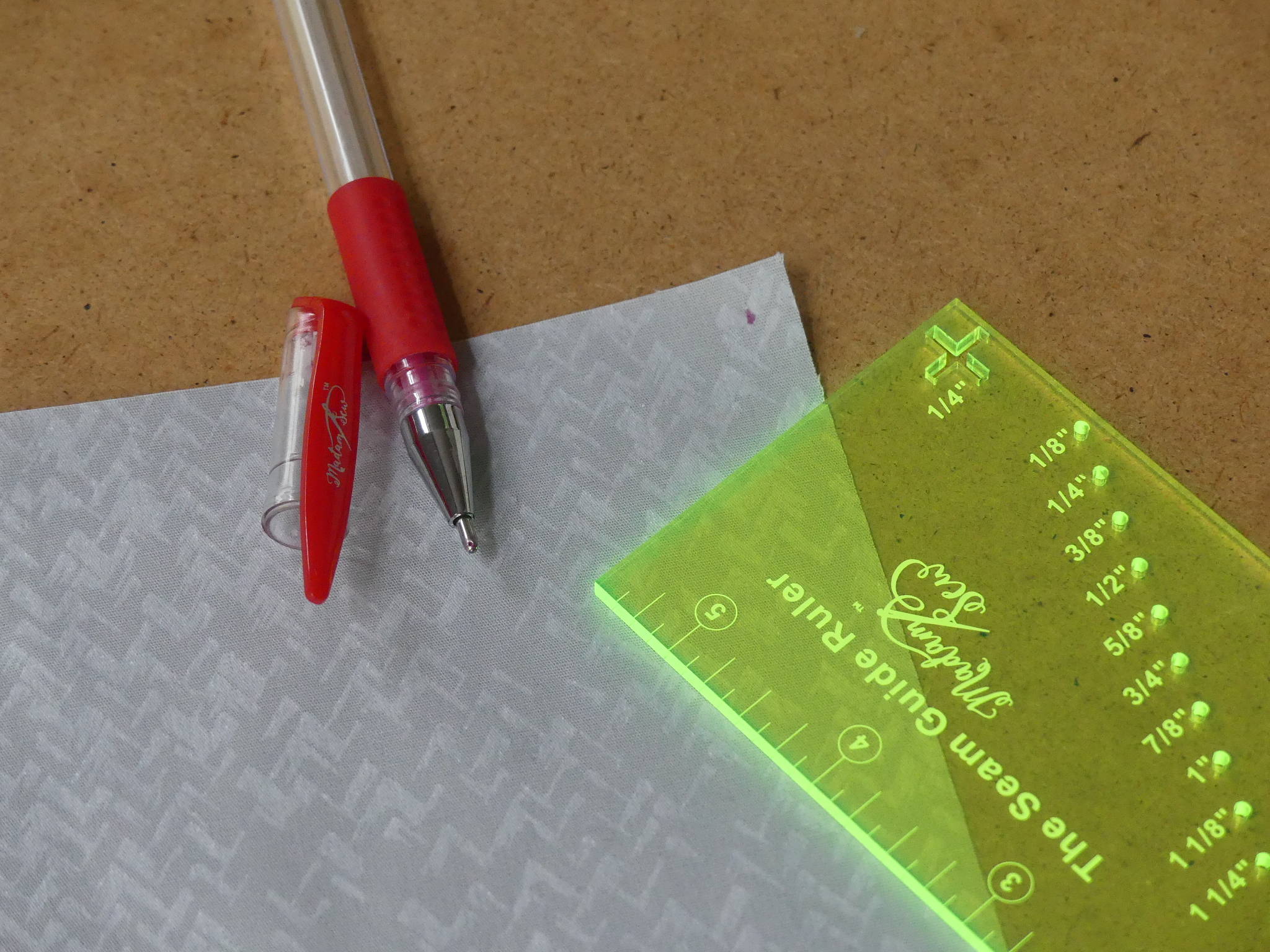 ---
The Seam Guide Ruler also features a handy 45° line for trimming small half-square triangles.

---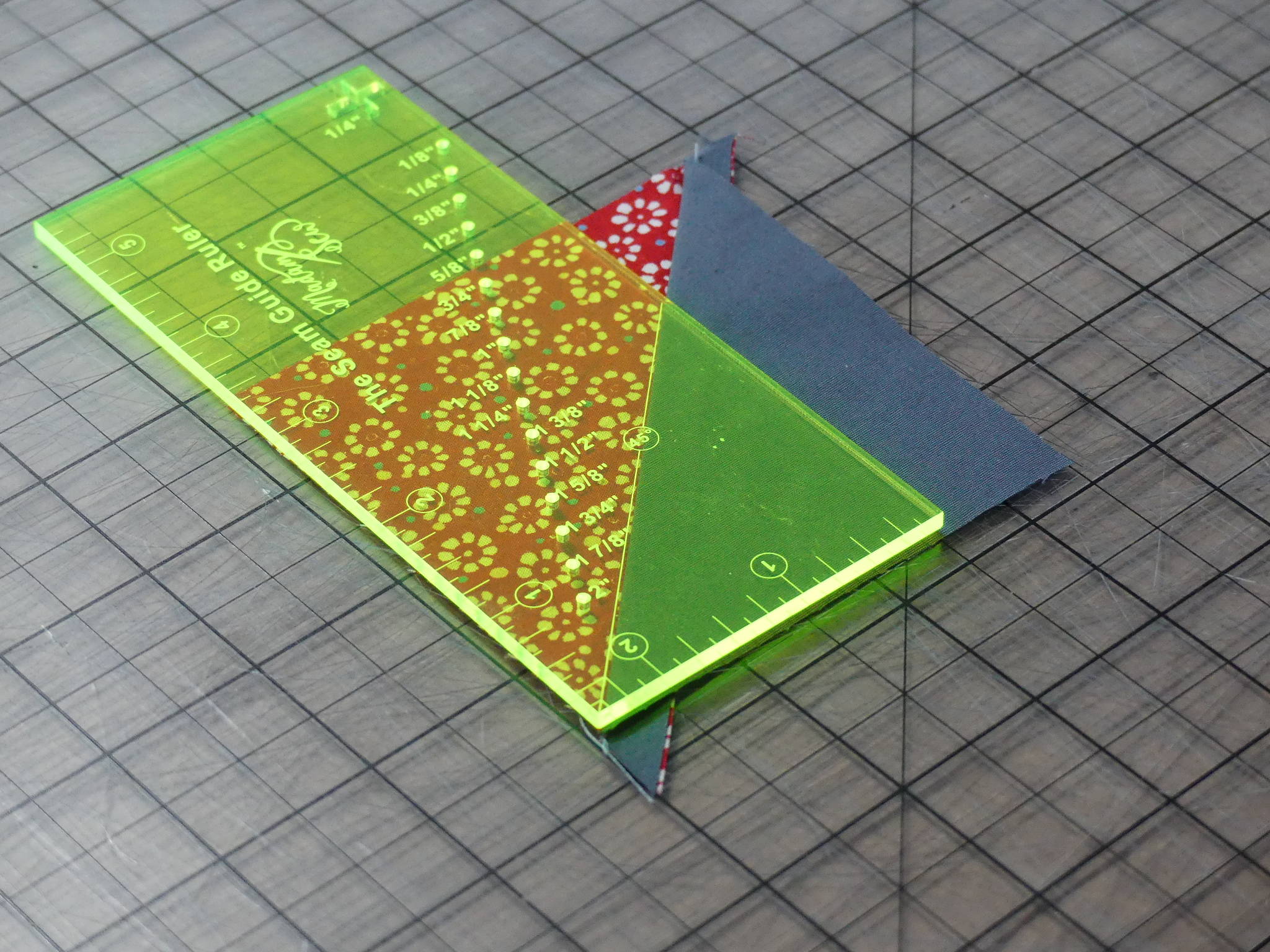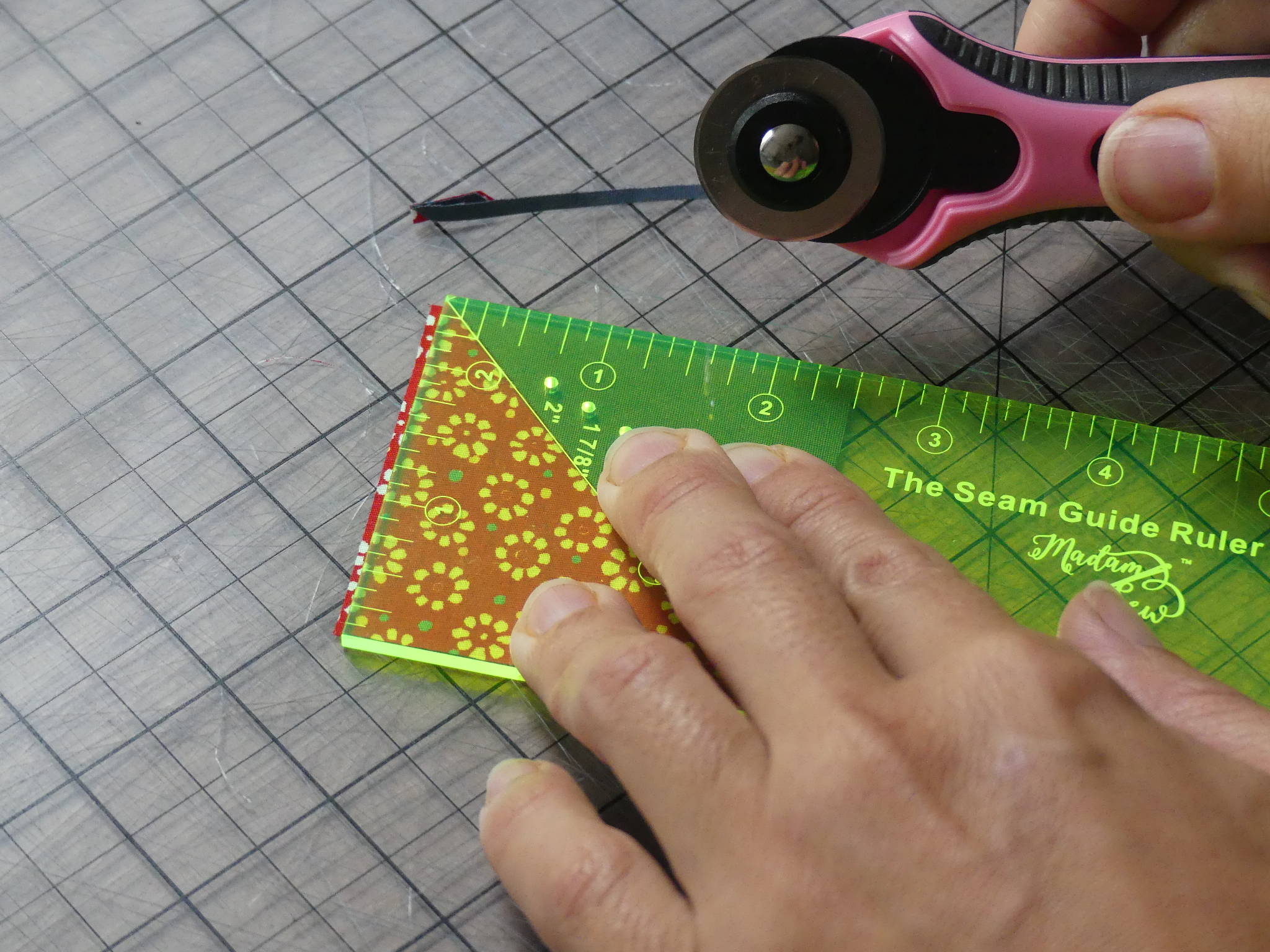 ---
---
Interested in our Seam Guide Ruler +
Magnetic Seam Guide?
---