---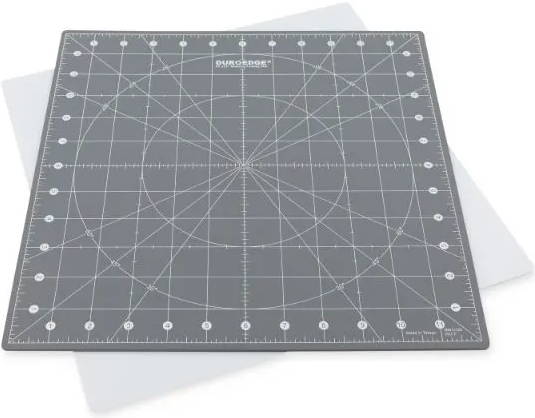 ---
The Rotating Cutting Mat is a cutting mat that consists of two independent pieces.
The top piece is the actual cutting mat with a measuring grid, and the bottom piece is light grey/white with 5 non-slip disks on the back. The top piece has a little hole in the middle of the back side that fits the metal pin in the center of the top side of the bottom piece. The pin works like an axle or spindle that allows the top to move freely. This makes the mat spin around.
---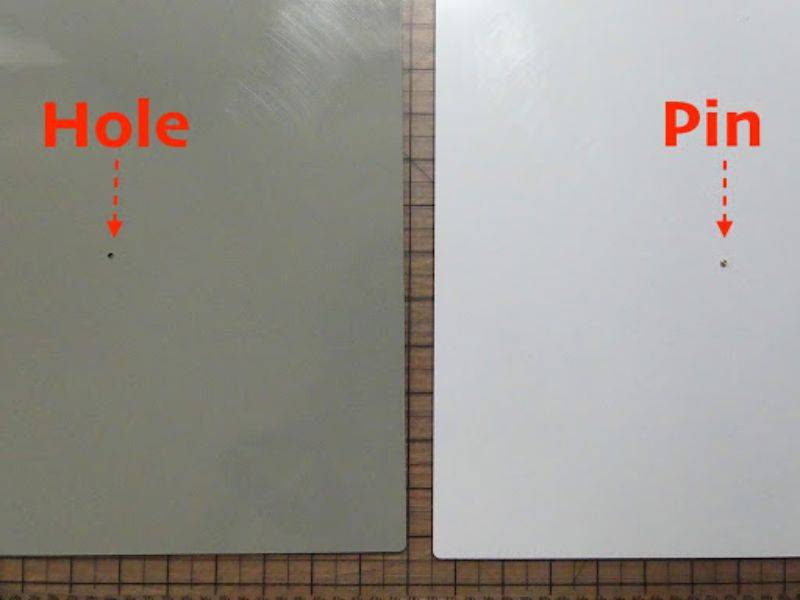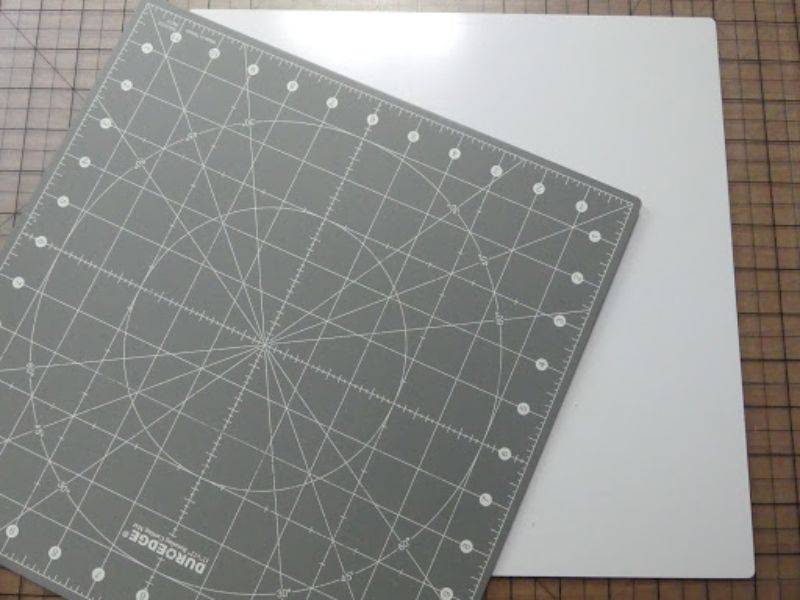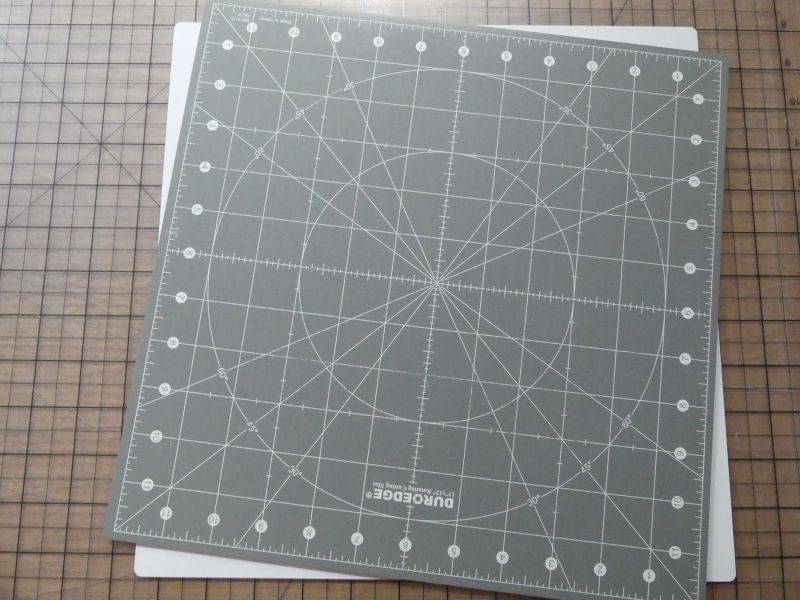 ---
---
The mat is 12 x 12 inches with an easy-to-read measuring grid that has ⅛, ¼, ½ and 1 inch markings plus 30, 45 and 60 degree bias lines to cut triangles and star shapes easily.
To assemble the mat: put the 2 parts on top of each other and make sure the pin is in the hole. Place your fabric piece on the mat, grab your ruler or template and rotary cutter, and you can start cutting your blocks, triangles, or other shapes. Cut 1 side, spin the mat, then cut the next– all without moving your fabric!
---
---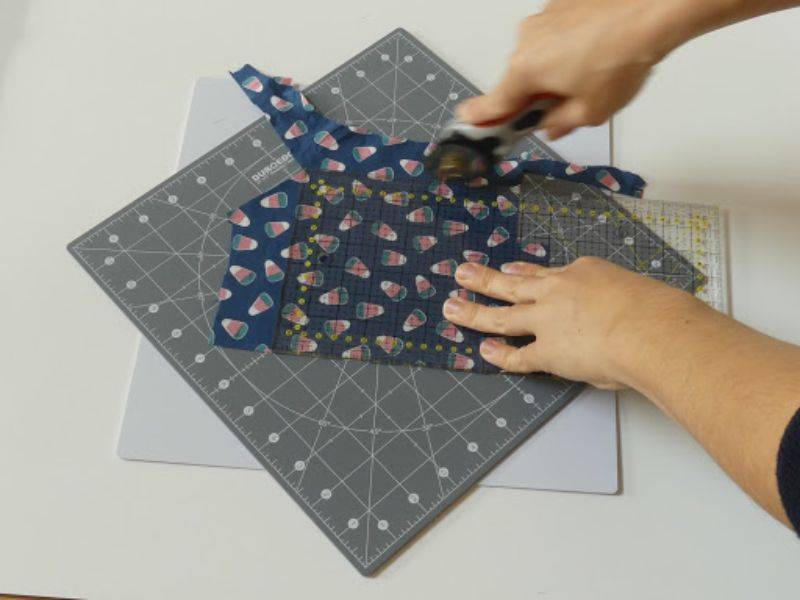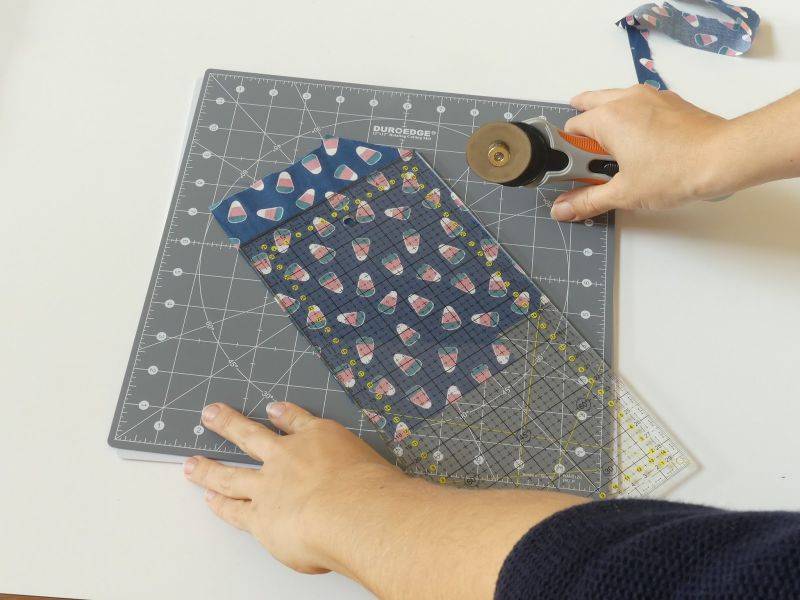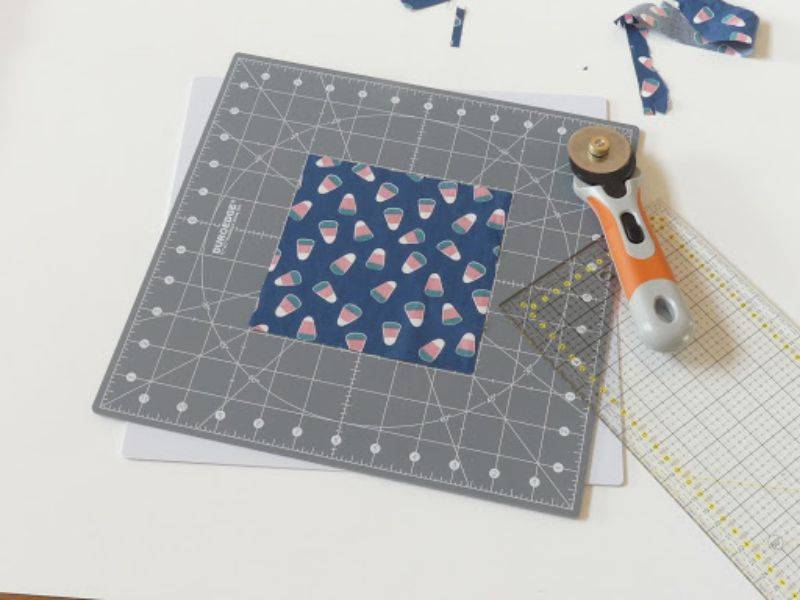 ---
Interested in buying the Rotating Cutting Mat?

Check out our great deals HERE.
---