---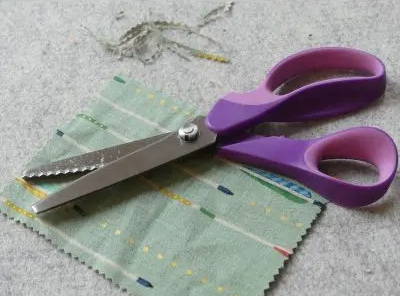 ---
For those of you who are unfamiliar with Pinking Shears, these scissors have serrated edges and they leave your trimmed fabric with a decorative edge. However this edge is more than just a nice looking touch.
Pinking Shears are used for cutting woven cloth. Cloth edges that are unfinished fray very easily– the weave becomes undone and threads begin to fall out. The sawtooth pattern from the Pinking Shears does not prevent fraying, but limits the length of the frayed thread and thus minimizes damage.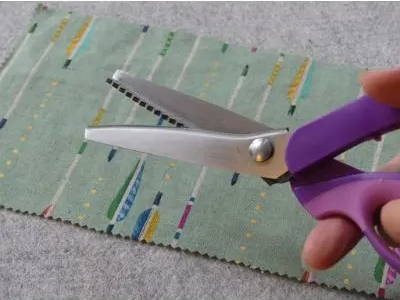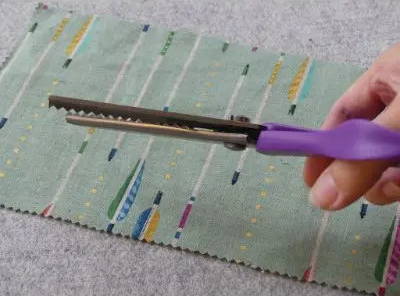 ---
Pinking shears work by cutting your fabric on the bias. All you need to do is cut along your fabric lengthwise or crosswise in a straight line, and the small triangles that the pinking shears form will be cut on the bias, reducing the fraying of your fabric. If you use pinking shears to cut across the bias—on a diagonal or curved edge— the triangles will be on the straight grain, which means the fabric will likely fray.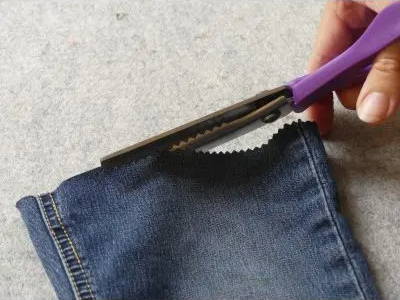 ---
• Pinking can last a long time, especially if you don't wash the garment. If you use them on doll outfits for example, you will be safe from fraying in some cases for more than 20 years.
• Don't use pinking shears on non-woven fabrics, such as knit jerseys or sweater knits. It may cause snags or runs.
• It works better on cotton and crisp fabrics with a tight weave than on loosely woven fabrics. The latter may still fray when cut with pinking shears. Always do a sample to check.
• Don't use pinking shears to cut out pattern pieces. It's fine to cut straight edges with pinking shears, but any curved or diagonal edges will fray more rapidly.
• When you're cutting with pinking shears, try to align the teeth of the shears with the zigzag shape of each previous cut. This will ensure a perfect row of zig zags, instead of a jagged edge.
• For extra assurance that your seams won't fray, consider straight-stitching about ¼" from the pinked edge on each seam allowance.
Pinking shears aren't an absolutely necessary tool when sewing, but they can certainly make your sewing life easier.
---
Interested in buying Pinking Shears @MadamSew?

---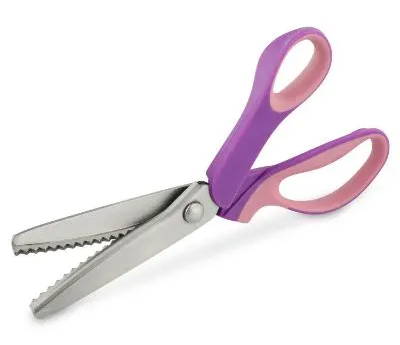 ---
Click HERE to check out our great deals.