Non-slip Adhesive Rings for Rulers and Templates

---
The package contains 40 non-slip adhesive rings.
• 20 large rings (25mm diameter)  
• 20 small rings (17mm diameter)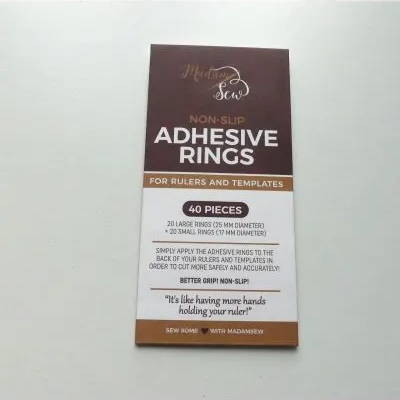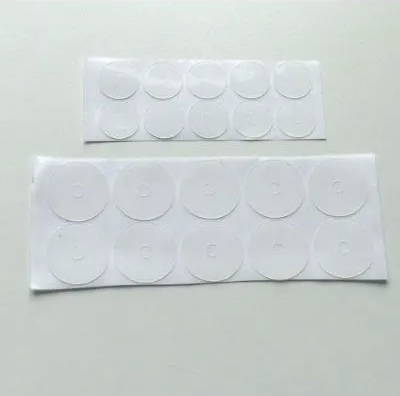 ---
These little round stickers are transparent and can be applied to your rulers and templates for a better grip.
Your ruler will still slide easily over your fabric when lining up, but with just a little pressure, your ruler will lock in place when you cut. The adhesive rings do not impact the visibility of your ruler markings.
---
---
• Make sure the underside of your ruler is clean.
• Decide where you will place the rings.
• Remove a ring from the sticker sheet and apply it to the underside of your ruler.
For small rulers and templates upto 12 inch, we recommend using the small rings. Place one in each corner, and if needed, you can add extra rings in between. The more rings you apply the more resistance you will get.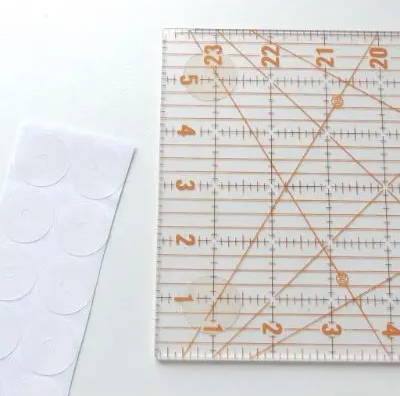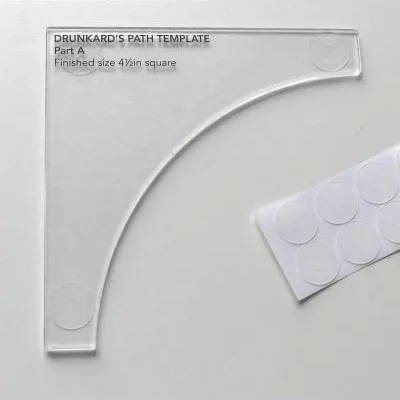 ---
No more slipping and walking your hands as you cut. It's like having more hands holding your ruler!
These rings can also be used for:
• Picture frames– cushion the bottom corners of your picture frames against the wall to keep them straight.
• Ceramics– use the adhesive rings to cushion the foot of a vase to keep it from sliding on a shelf or damaging a wooden surface.
• Sewing machine foot pedals– keep lightweight sewing machine foot pedals from sliding while you're sewing.
---
Interested in buying these non-slip adhesive rings?

---
Click HERE to go to the product page