Hand Needle Threader - MANUAL
The different parts of the desktop HAND NEEDLE THREADER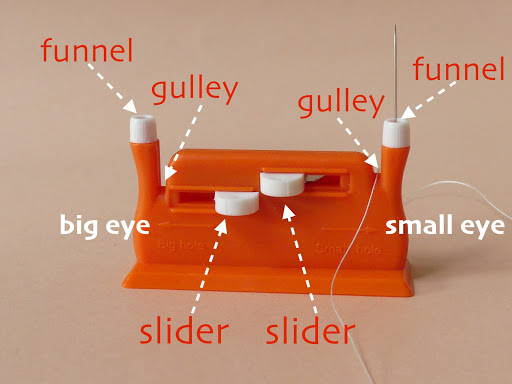 • 2 funnels for the needle eyes: 1 for standard needles - 1 for larger needles

• 2 gulley's for the thread

• 2 white sliders to push the threads through the needle eye

• 2 small openings to grab the thread
1. Place the needle in one of the funnels, eye down

2. Lay the thread in the gulley next to the funnel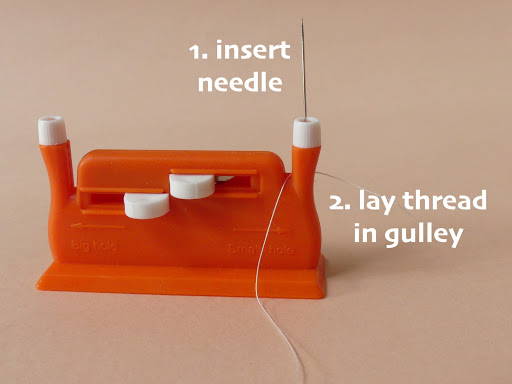 3. Move the slider towards the funnel with the needle in it. A small metal plate pushes the thread through the needle eye and peeks out at the side of the little machine, making a loop.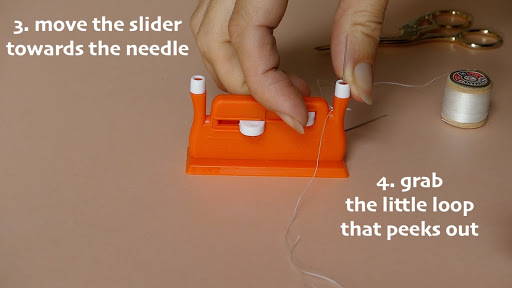 4. Grab the thread loop with your hand and pull one thread end completely through the hole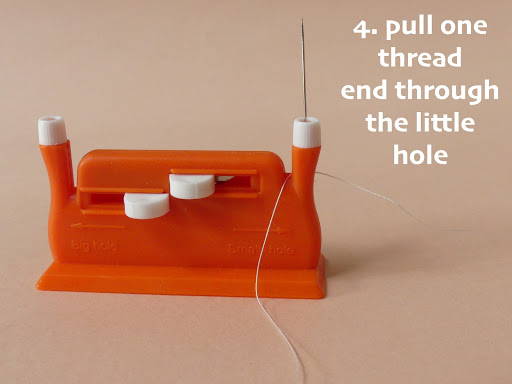 5. Take the needle out the funnel and hold on to the thread to prevent from slipping out again.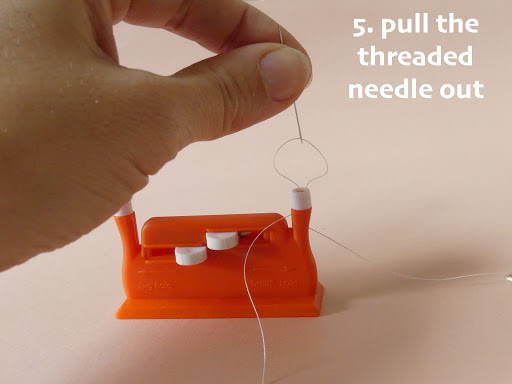 6. Your needle is threaded!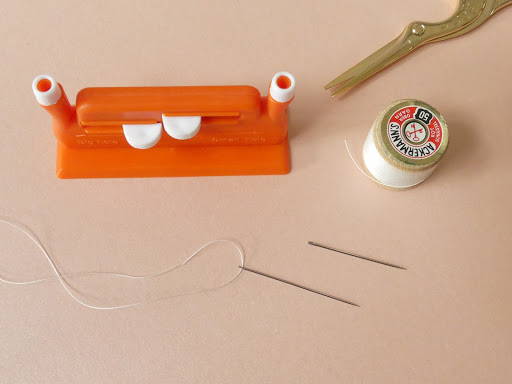 Tips and Inspiration From our Blog
Wanna know all about threading needles? Read An's blog post and find out how to thread your sewing machine and serger needles with minimal effort. Click HERE
Don't have Hand Needle Threader yet?
You can purchase one HERE