How To Make A Stepping Stone Quilt Block
There are many different patterns you can use to create a quilt block-some being more intricate than others. If you're new to quilting, the more intricate blocks can be intimidating. So why not start with some basics? This Stepping Stone block is perfect for trying some basic piecing skills.
Tools needed:
- ¼" quilting foot #10
- Darning foot #23
- Rotary cutter, mat, and ruler
- Pinking shears or rotary pinking blade
- Coordinating thread
- Clips or pins

Materials needed:
- 3 coordinating fabrics
- Backing fabric
- Batting- thickness of your choice
Before cutting your fabrics, decide how big you want your finished square to be and which fabrics you want to be the light (A), medium (B) and dark (C).
Start by cutting your (B) and (C) fabrics into 2 ¾" x 2 ¾" squares. You'll need 4 of each. I cut mine a little bigger because I wanted a bigger finished square.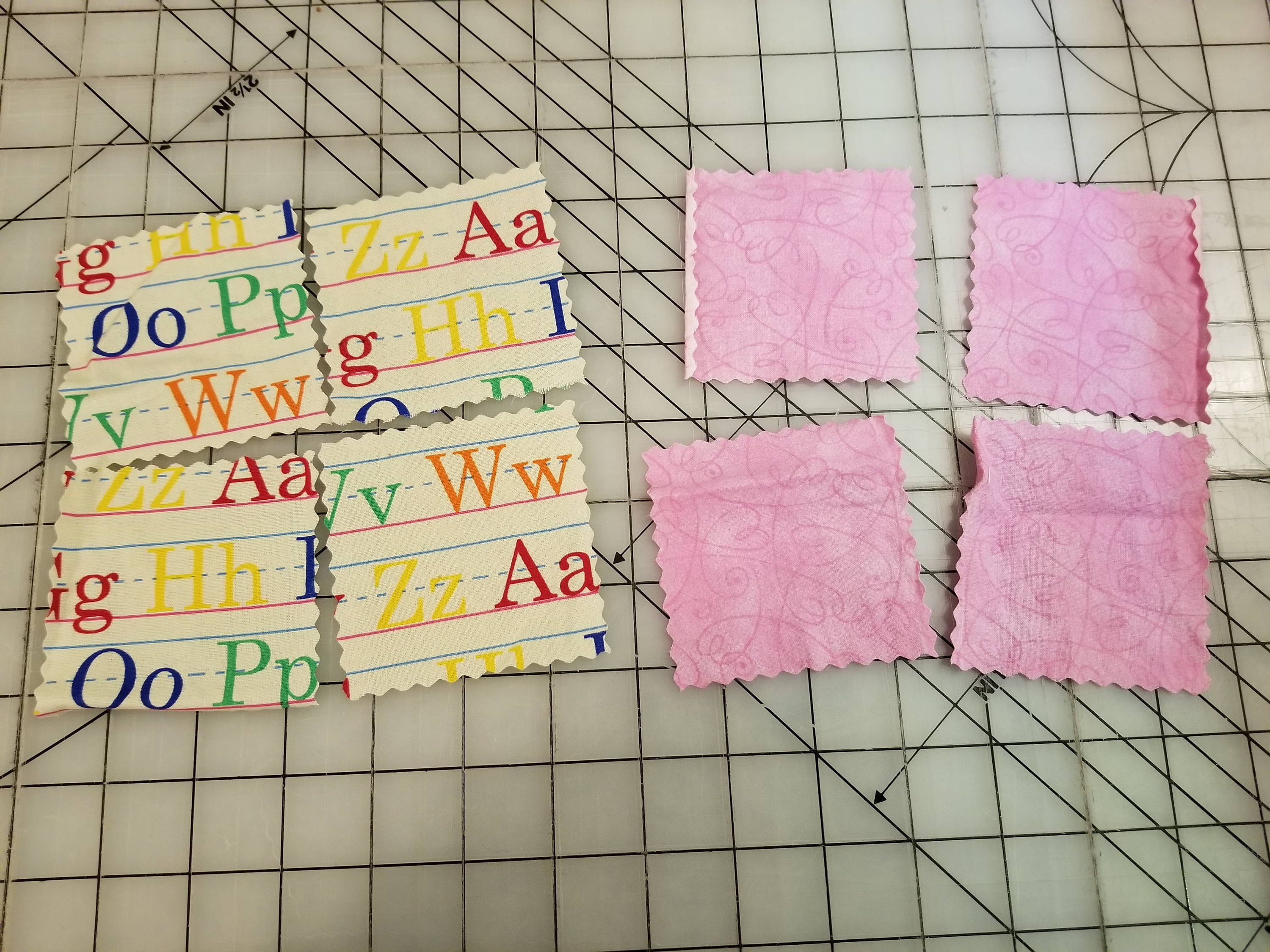 Next, take your (A) fabric and cut it into 4 rectangles 2 ¾" wide and 5" long. Again, I cut mine a little bit bigger than this.
Now you take 2 of your (B) squares and 2 of your (C) squares. Arrange them with the (B) fabric on the left hand side. Sew them together using your ¼" quilting foot. My (B) fabric is directional so I arranged one row with the (B) fabric on the left side and the other one with the (B) fabric on the right side so the design is going the same way.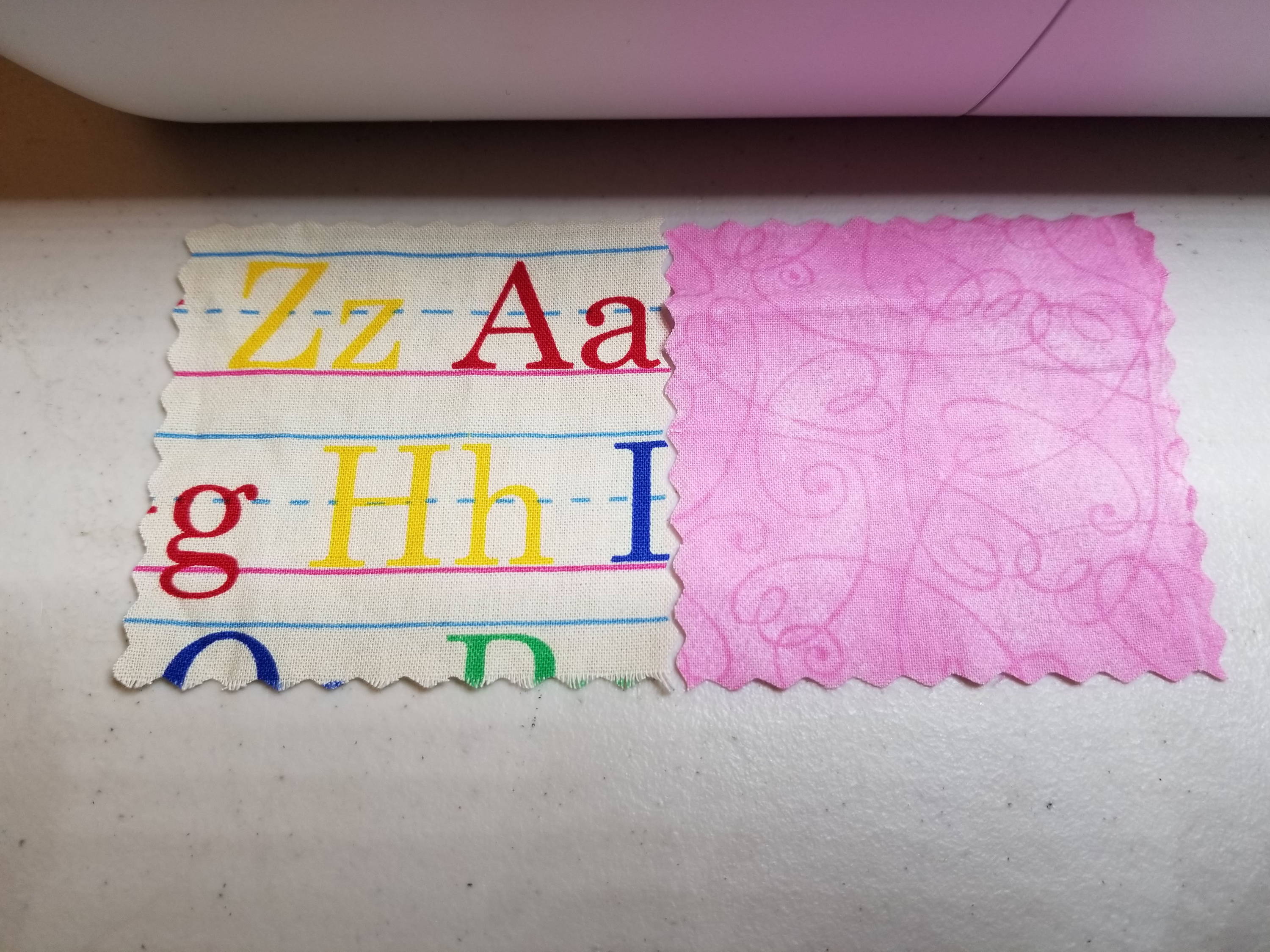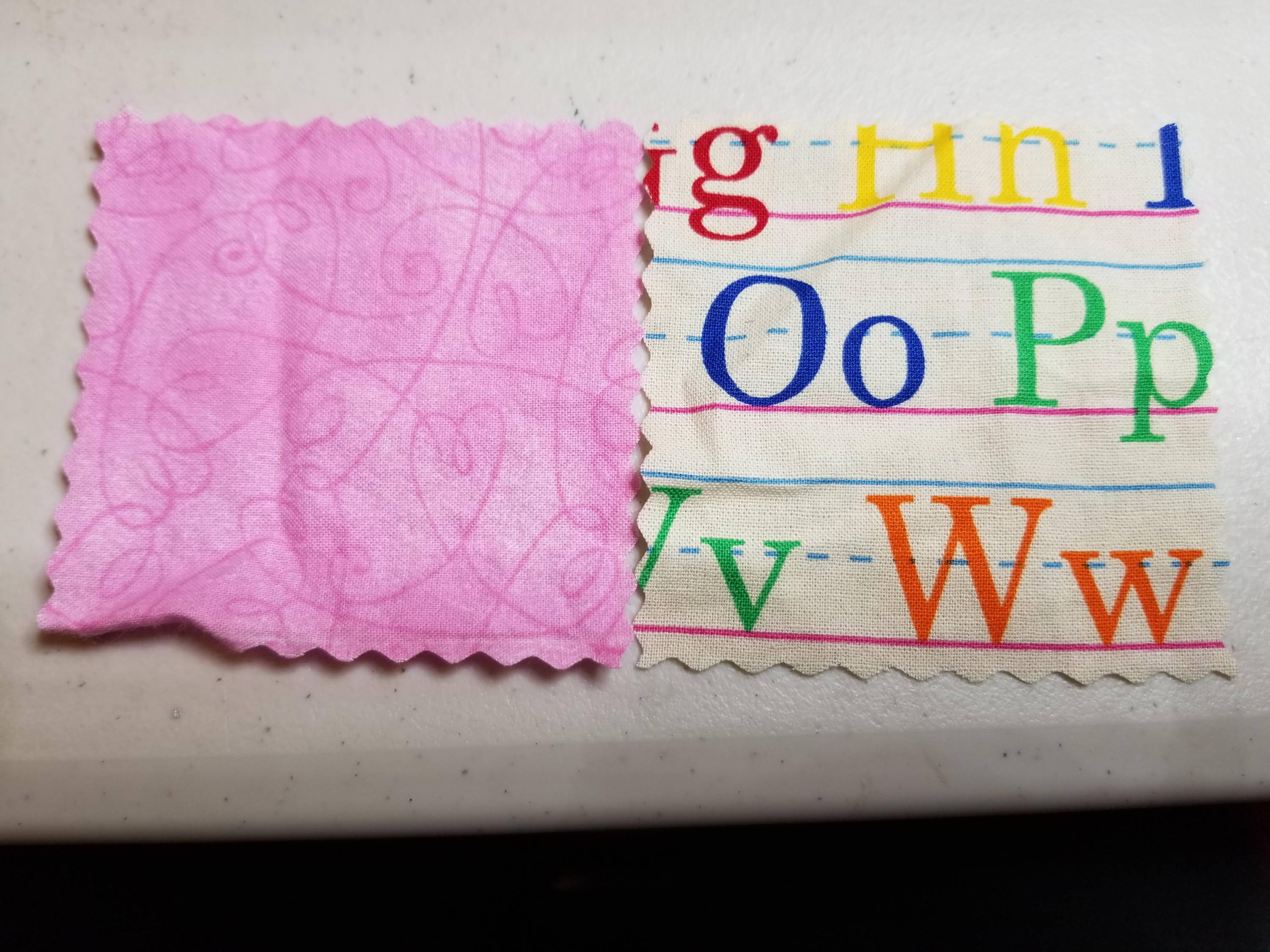 ---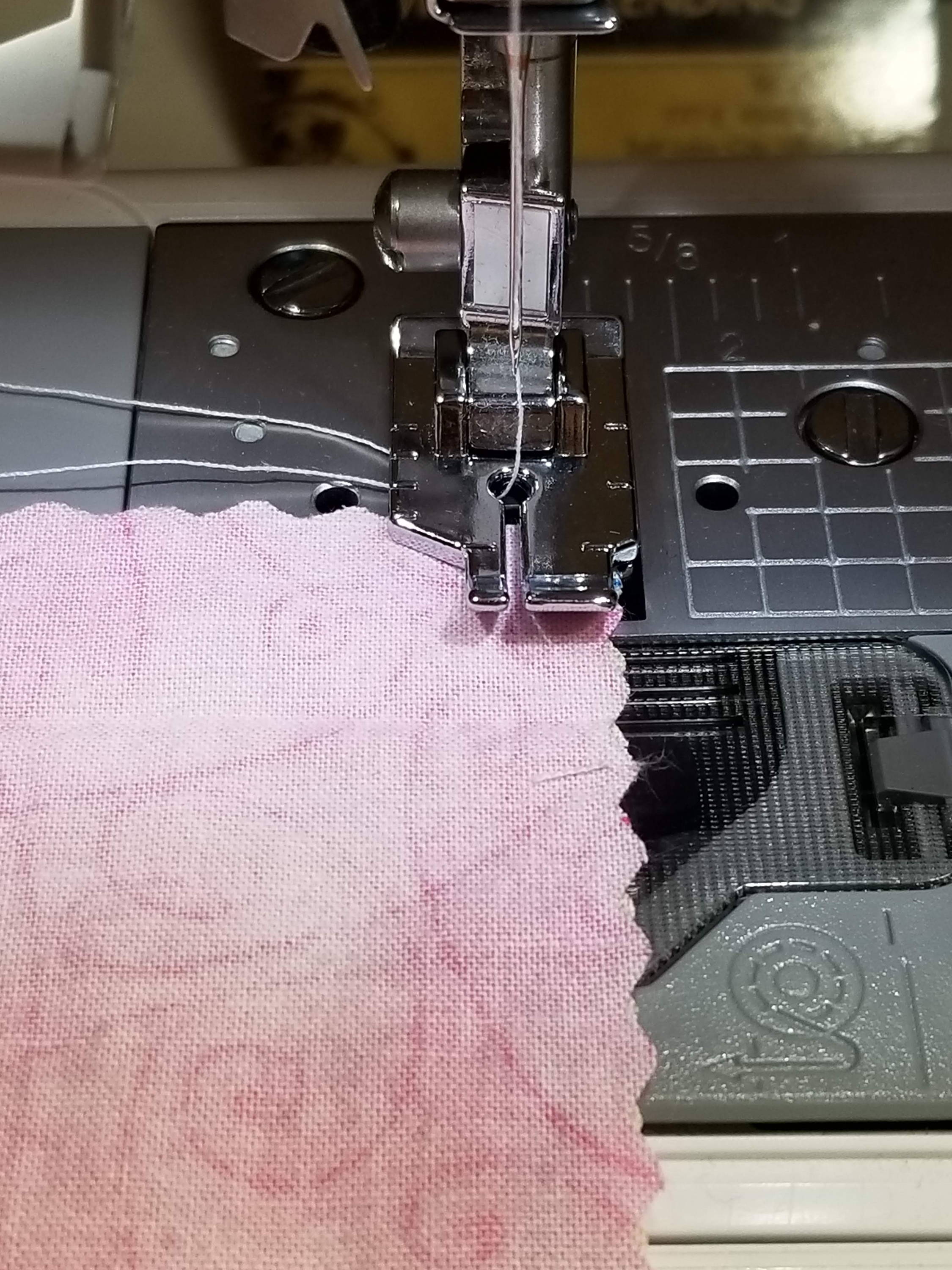 Take the 2 rows you just sewed and put them right sides together with the (B) and (C) fabrics diagonal from each other. Match your seam by having the seams going in opposite directions. Pin in place and then sew using a ¼" seam allowance.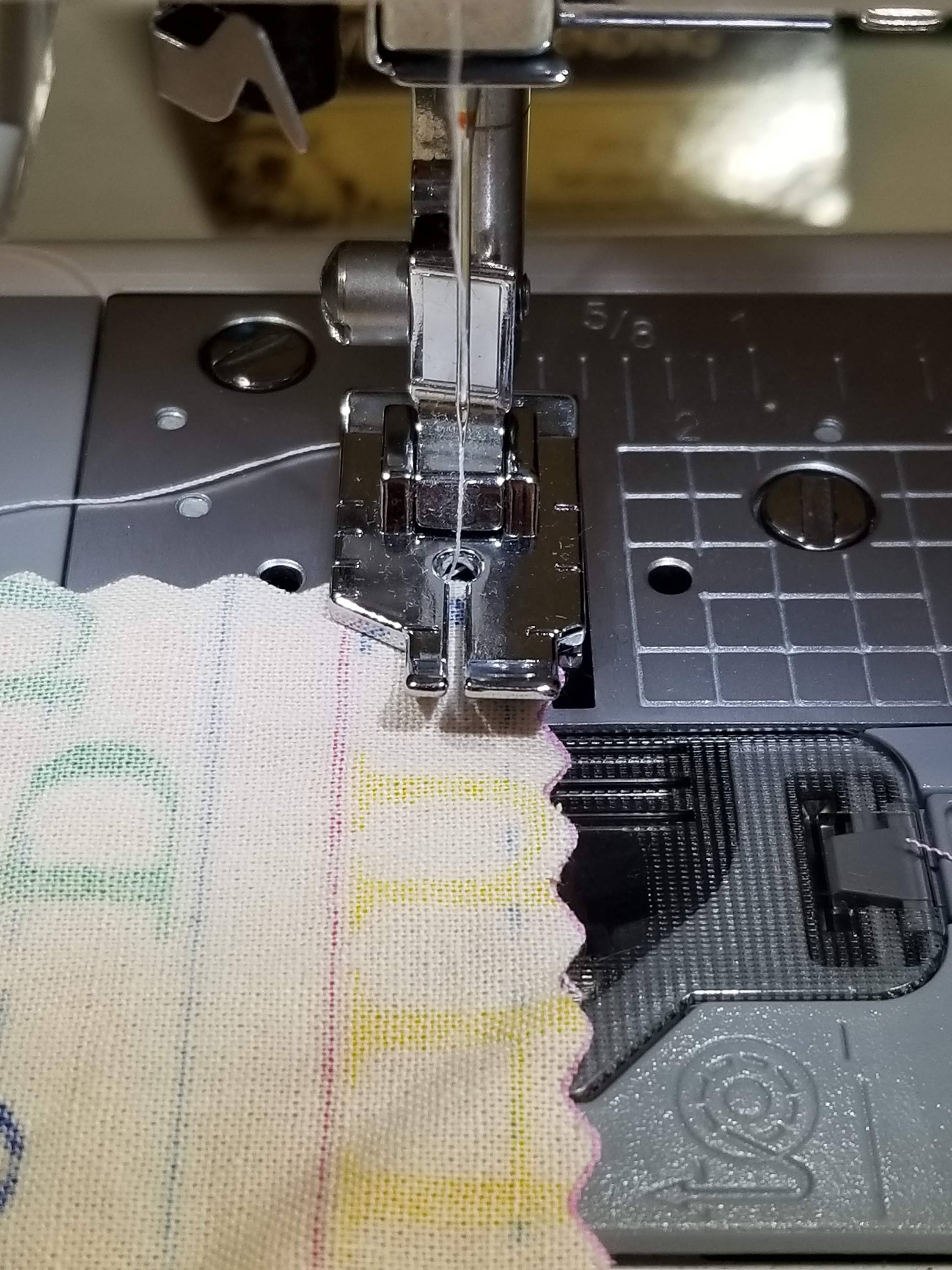 ---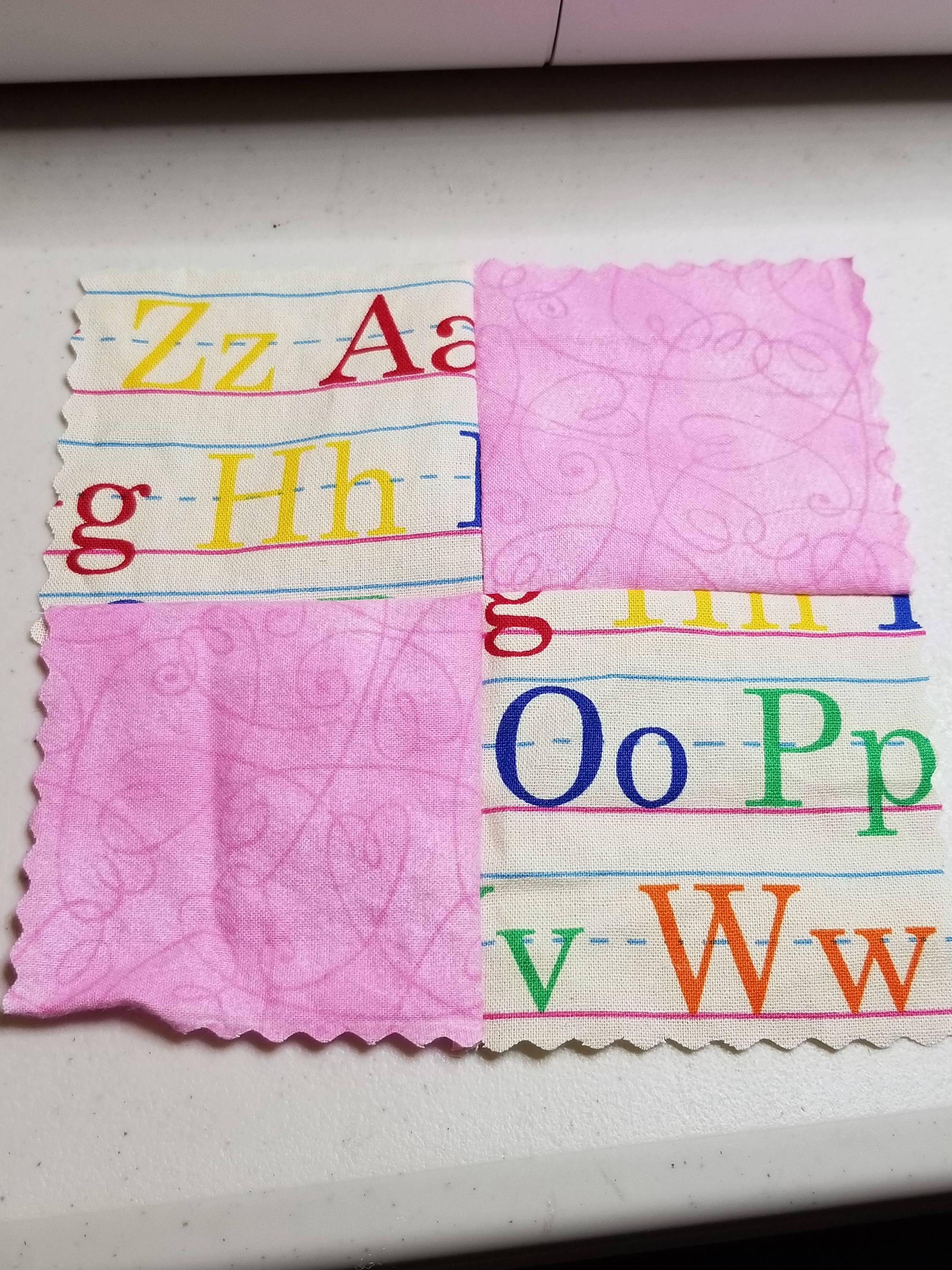 Take 2 of your (A) rectangles and sew them to the top and bottom of the square you just made.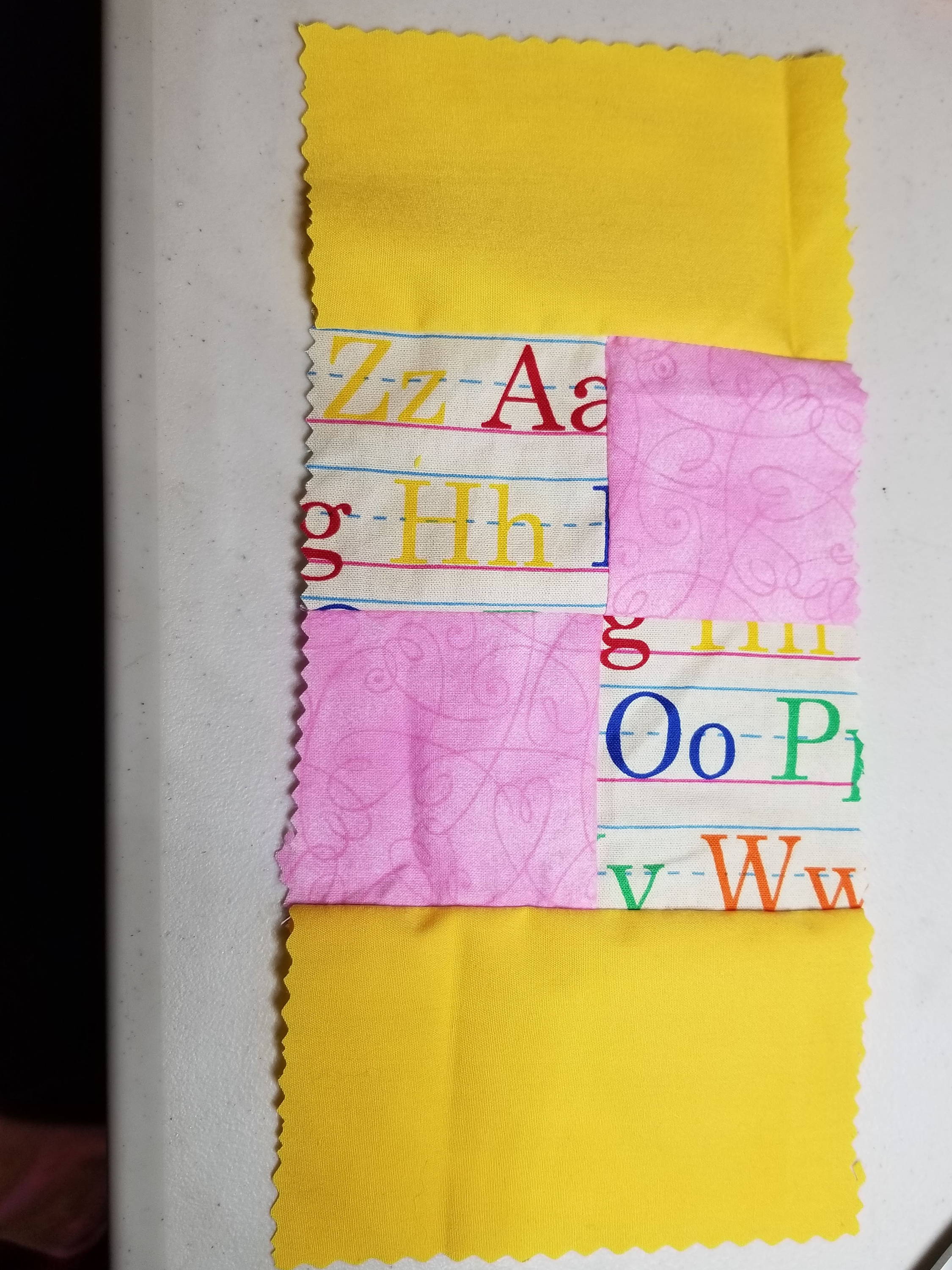 Take your remaining (B) and (C) squares and (A) rectangles. Make 2 rows with the (C) squares on top of the (A) rectangles and the (B) squares on the bottom. Again, my (C) fabric is directional so I just sewed these rows opposite each other to make sure the design was going the right direction.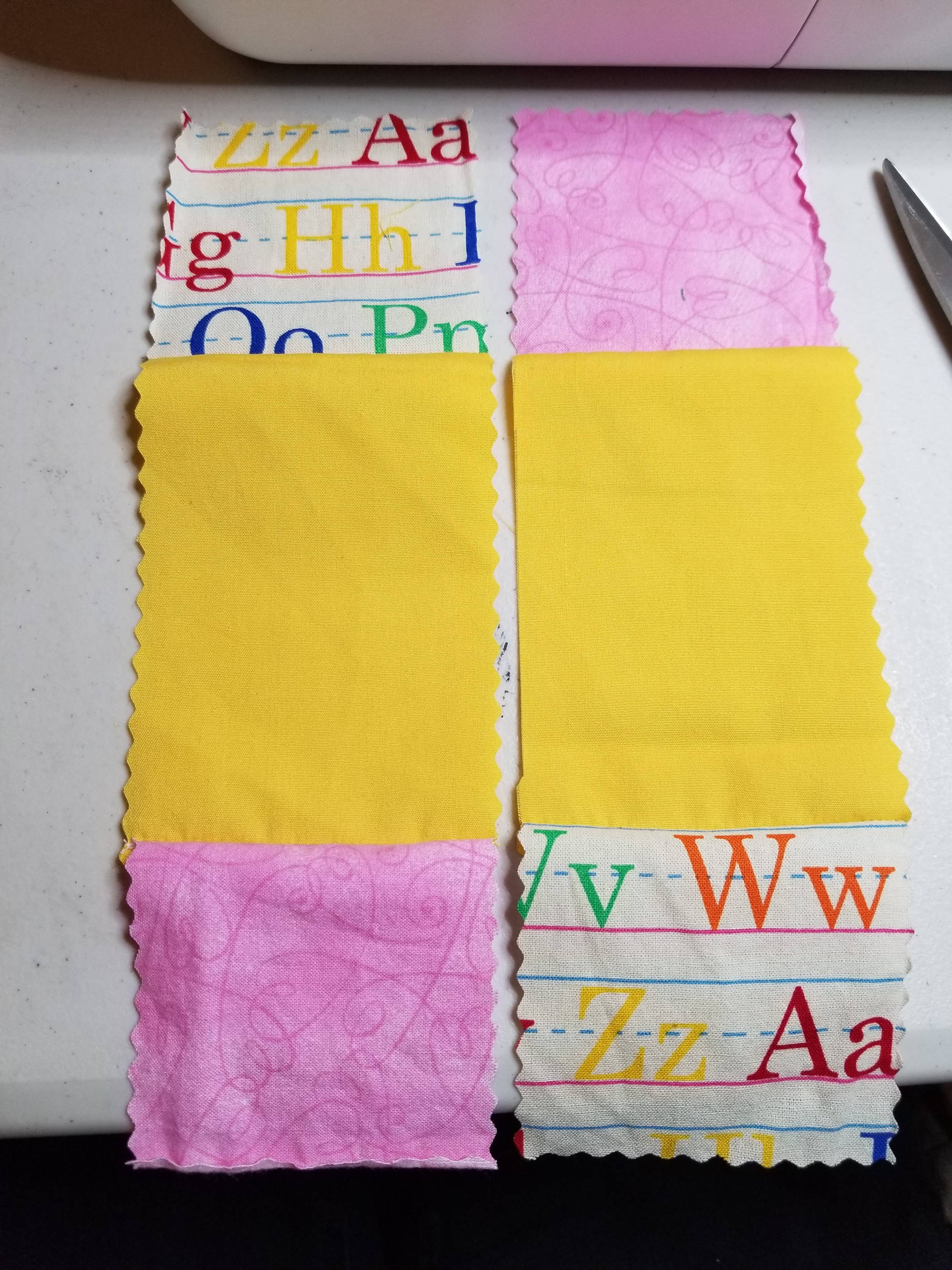 Now take these 2 rows and attach them to either side of your square, having your (B) squares going in a diagonal and your (C) squares going in an opposite diagonal. Make sure to line up your seams like you did when making the main square.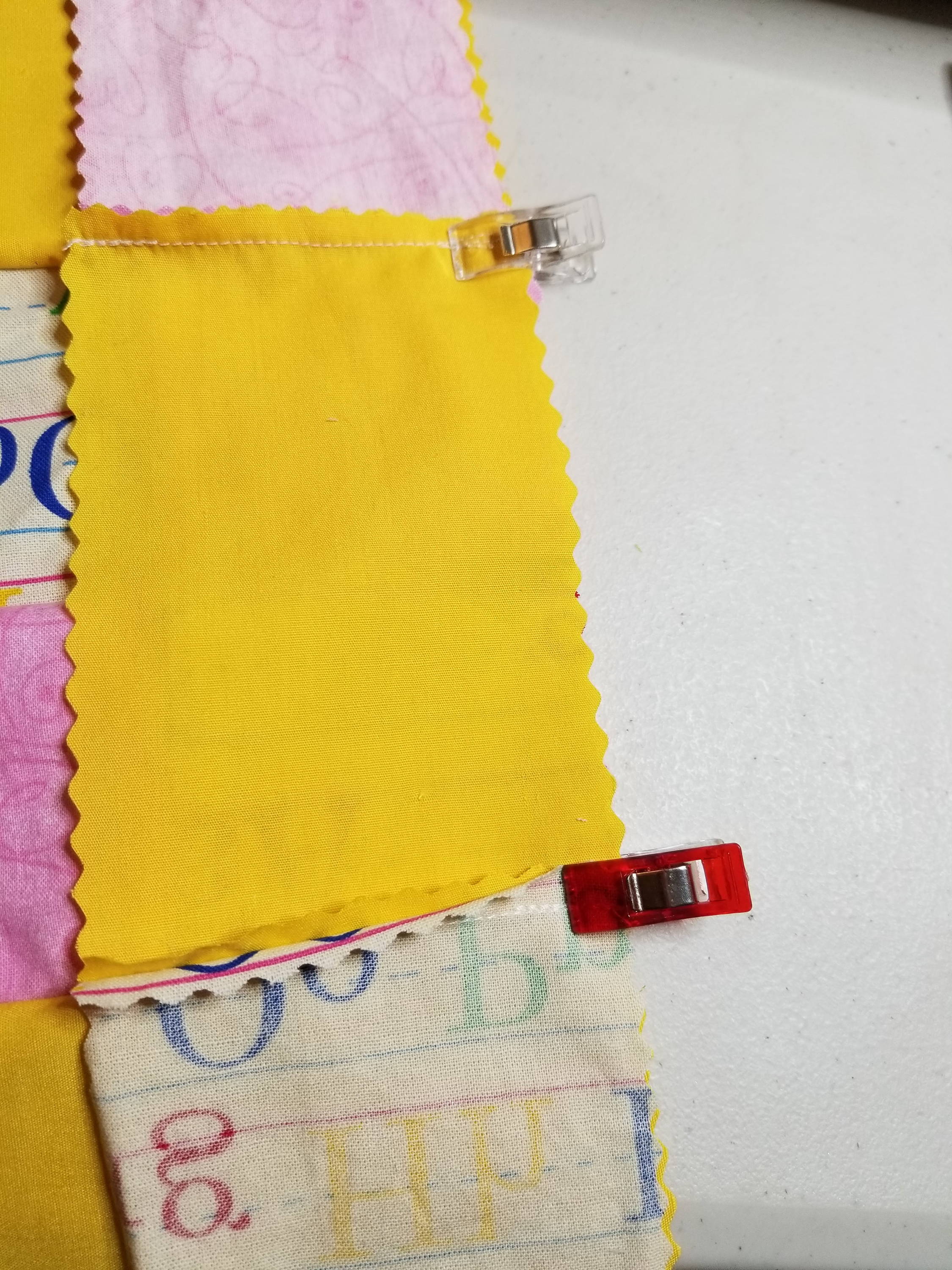 Now you have a Stepping Stone block! The rest of the tutorial is going to be an example of how you can quilt it once the project you're using this pattern for is complete.
Once the square is sewn together, measure it and then cut the back and the batting that size. Make your quilt sandwich starting with the back fabric on the bottom, batting in the middle, and then the block on top. Clip or pin in place.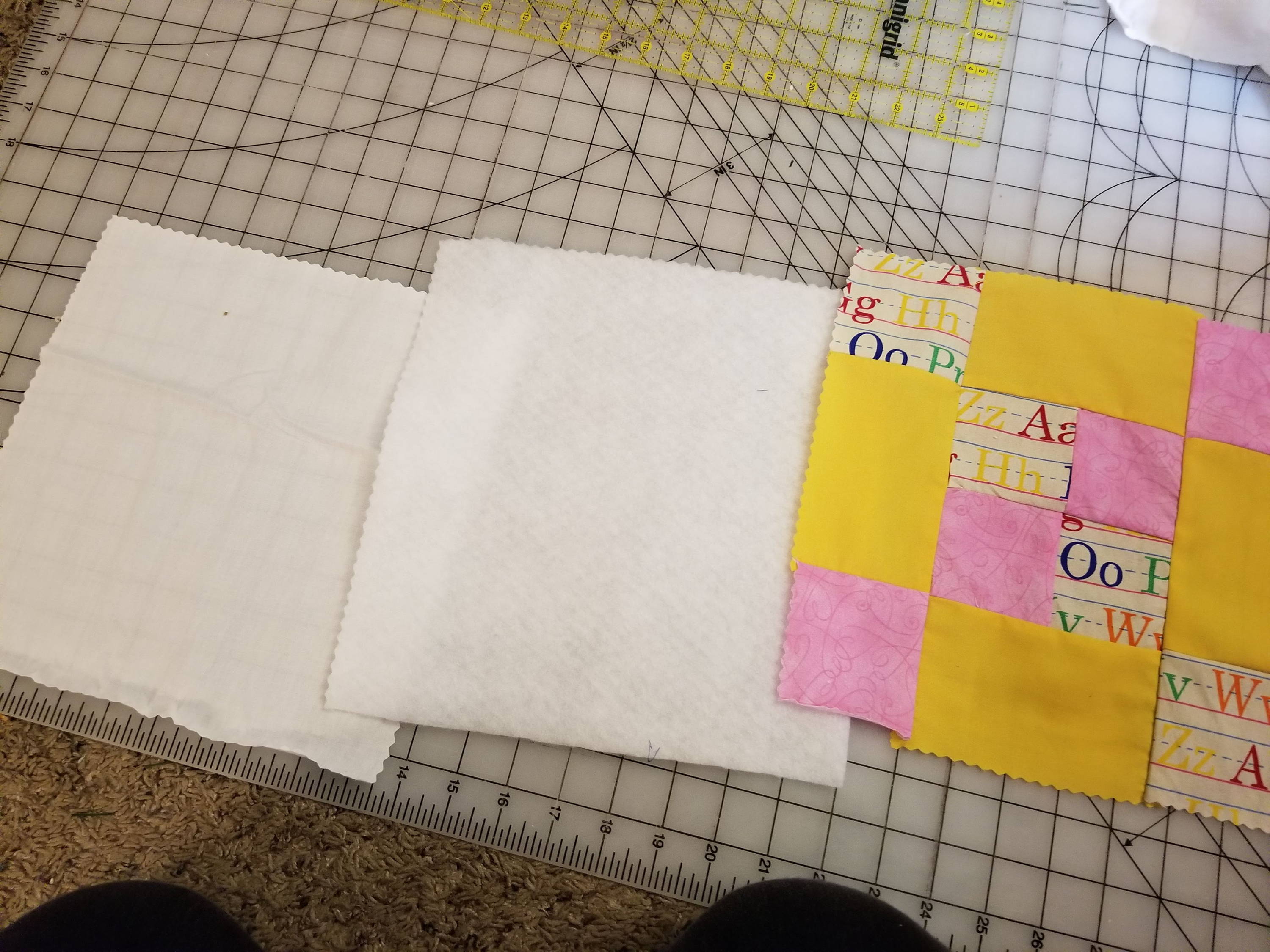 ---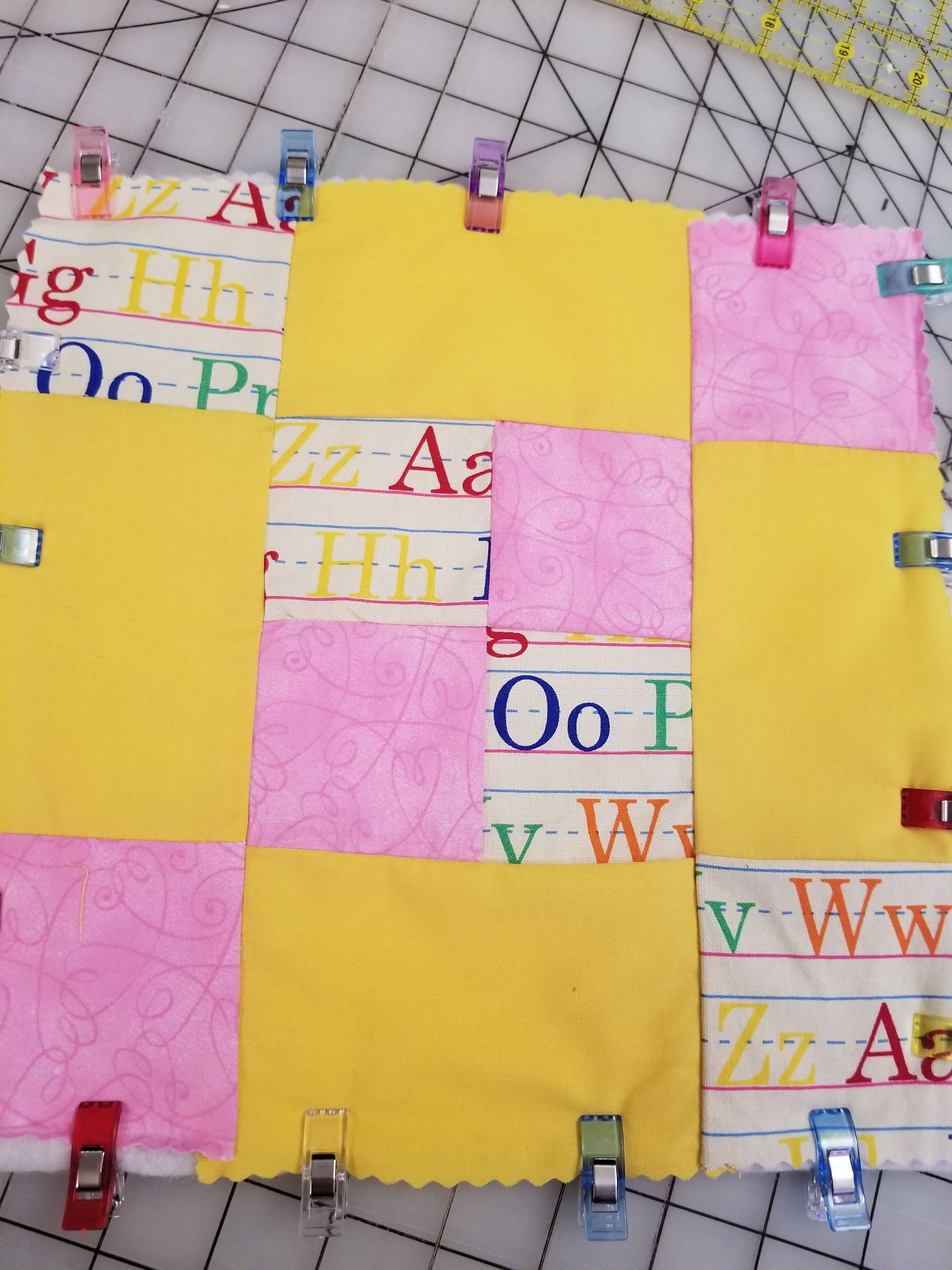 Attach darning foot #23 to your sewing machine and lower the feed dogs. Lowering the feed dogs will help quilting go much smoother...literally. Once that is done, start quilting! You can either go a little slower or if you want, pedal to the floor and go for it! On this block, I tried stipple quilting and honestly, it was so much fun to push my pedal as far as I could and just have fun with it.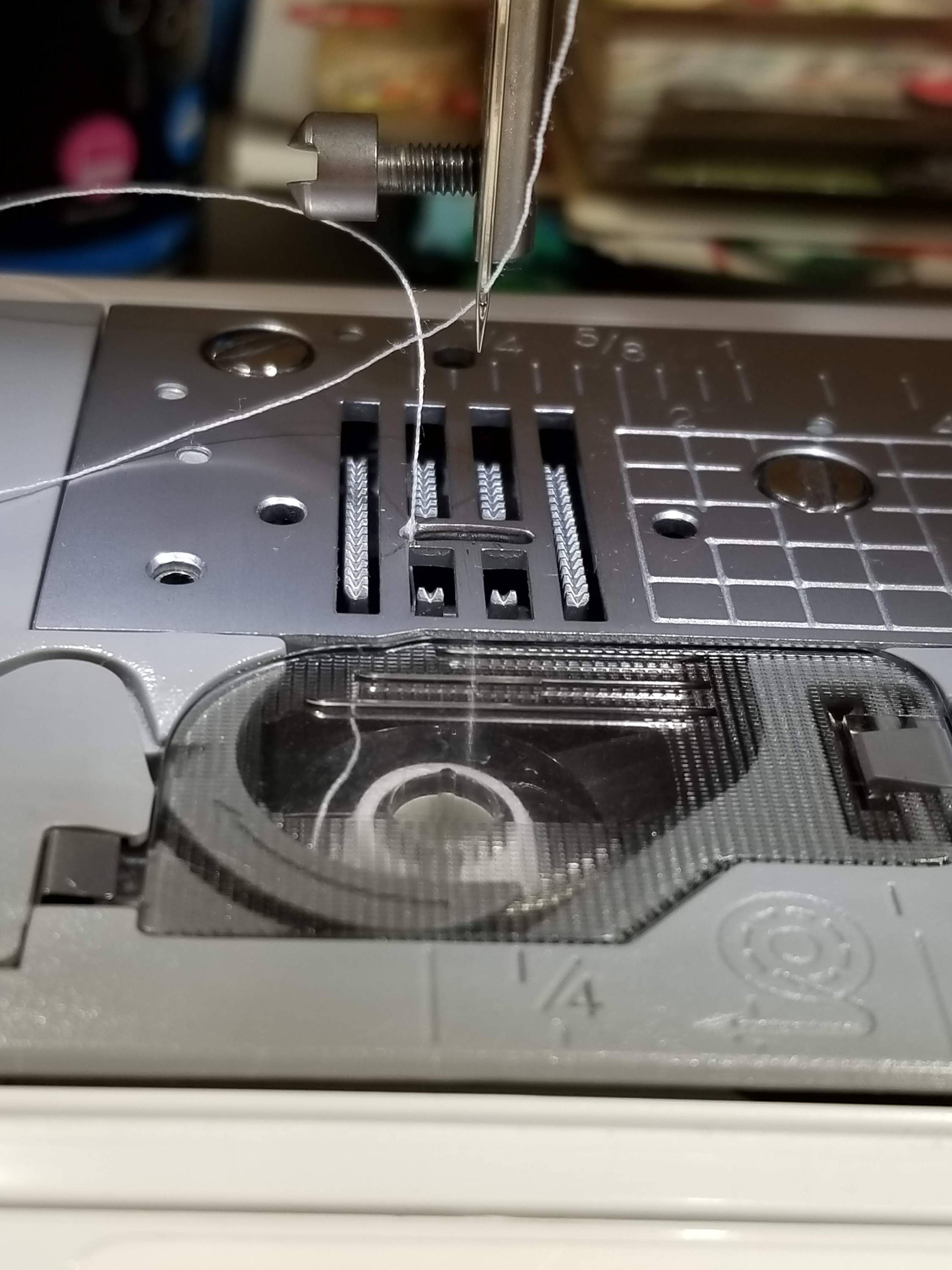 And that is how to do a Stepping Stone patterned block! I love how mine turned out using some scraps from previous projects :)