Pressing Basics for Quilters
Hello all!
Good pressing is essential for any sewist, but for quilters it's something that happens almost after every seam. And let's face it, we sew a lot of little seams, so let's go over how to streamline the process and how to press for success!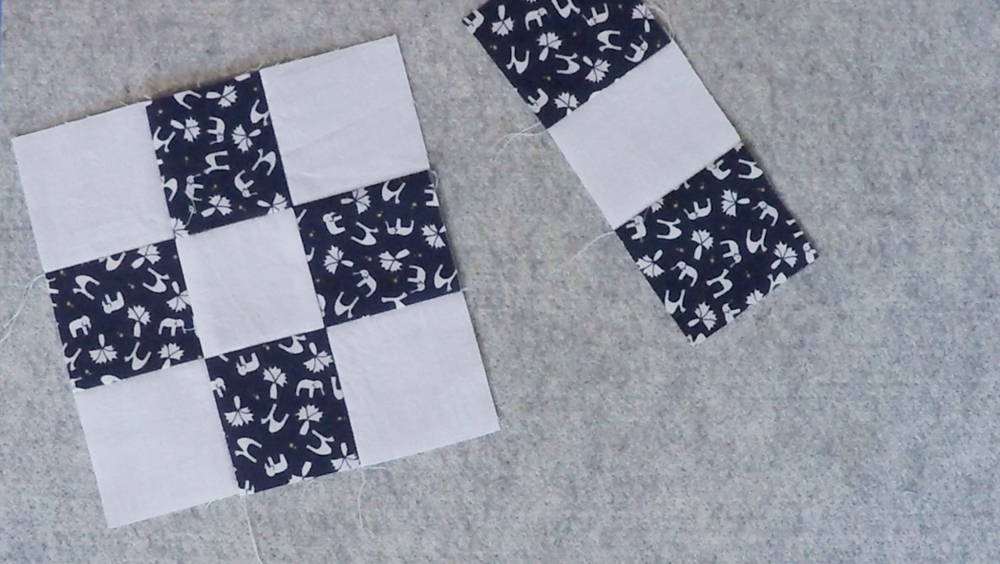 There are quite a few irons on the market, from under $20 to ironing stations that cost over $1000. How to choose? Think of weight first, because you are going to be using this tool very often and want it to be comfortable to handle. You want an iron that is not so heavy that you're going to dread using it, but heavy enough that it will help you get crisp seams.
The shape of the plate is important too, a pointy one will help you separate seams and handle small edges with more ease than a stubby one.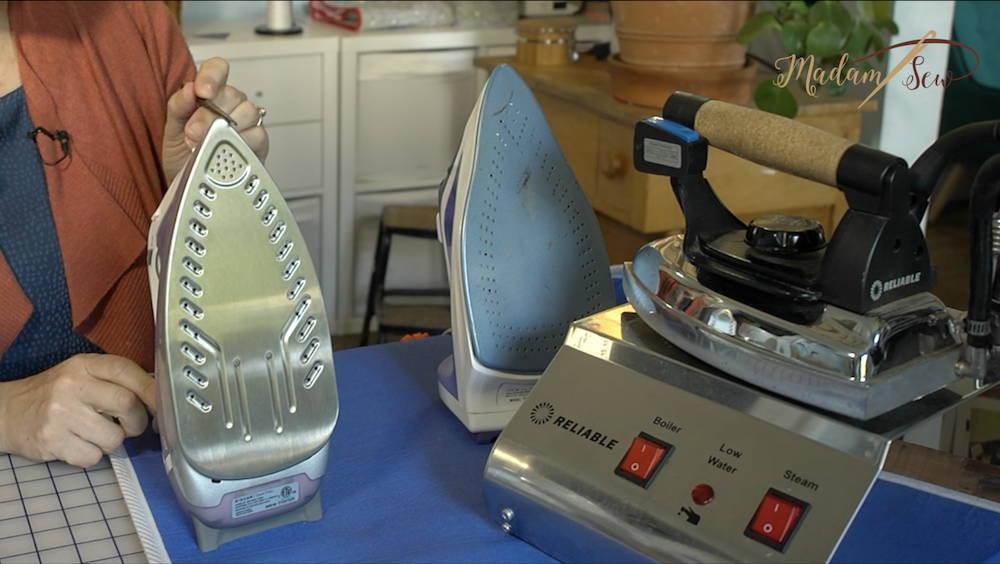 Steam output is the next big consideration. There are all sorts of theories about whether lots of holes or few holes are better, whether they should be large or small… The best thing you can do here is to read online reviews, especially from quilters, to find an iron that has a large tank so that you don't have to be constantly refilling it and a good, continuous steam output.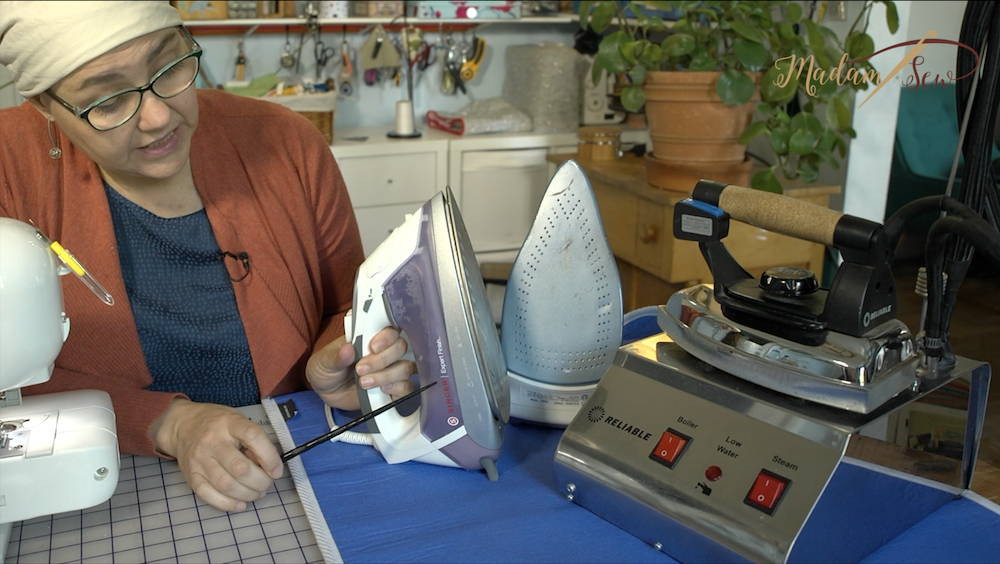 Auto shut-off is another feature that you want to think about. It comes standard with most irons as it is a safety feature, but it can be a royal pain to have your iron shut off while you are piecing and then have to wait for it to heat up again so that you can press and then continue sewing. Some models allow you to disable it and ironing stations often don't have auto shut-off.
Once you've narrowed down your choices, you can start thinking of other details: is the plate easy to clean? Is the cord retractable? Can the cord move out of the way of your hand? (if you're left handed you really want it to). Is it easy to clean?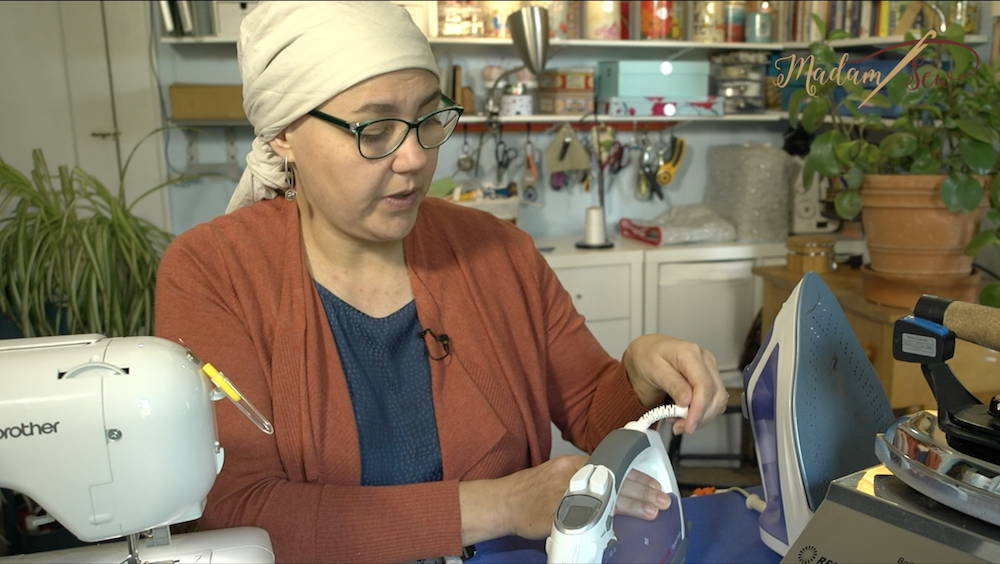 Since quilting involves a lot of pressing in between seams, it helps to have a tabletop pressing mat next to the machine. Madam Sew's wool pressing mat is the best I have ever had; the wool retains steam and warms up, allowing you to press faster (basically you are pressing both sides at the same time). Plus, the wool fibers grip your blocks, minimizing distortion. It's also thick and cushiony, so your seams don't create impressions on the right side of your blocks.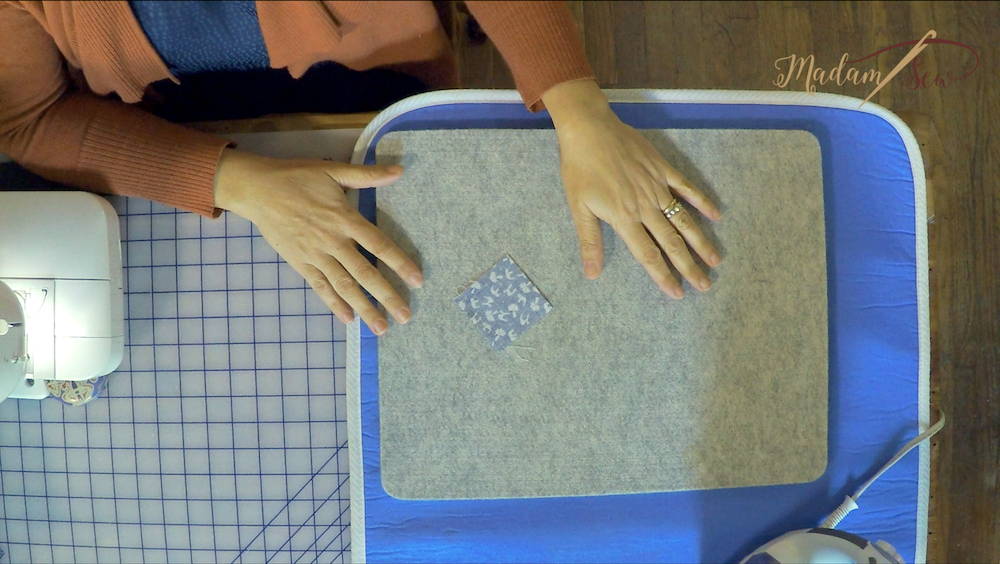 The steam does go through it, so protect the surface underneath (I use my old pressing mat that has a silicone backing, but a large baking mat works well too).
You may want to have a few extra tools on hand, I always have spray starch and a linen spray (3 parts water, 1 part ethanol--cheap vodka is what I use--, and a few drops of lavender oil). You also want to have some tool that will help you handle small seams without burning your fingers: thermal thimbles or a simple chopstick will get the job done). For quilt tops, you won't need a pressing mitt, but it can come in handy if you like to make small shaped projects like pouches. A clapboard is a really nice extra to flatten multiple seams.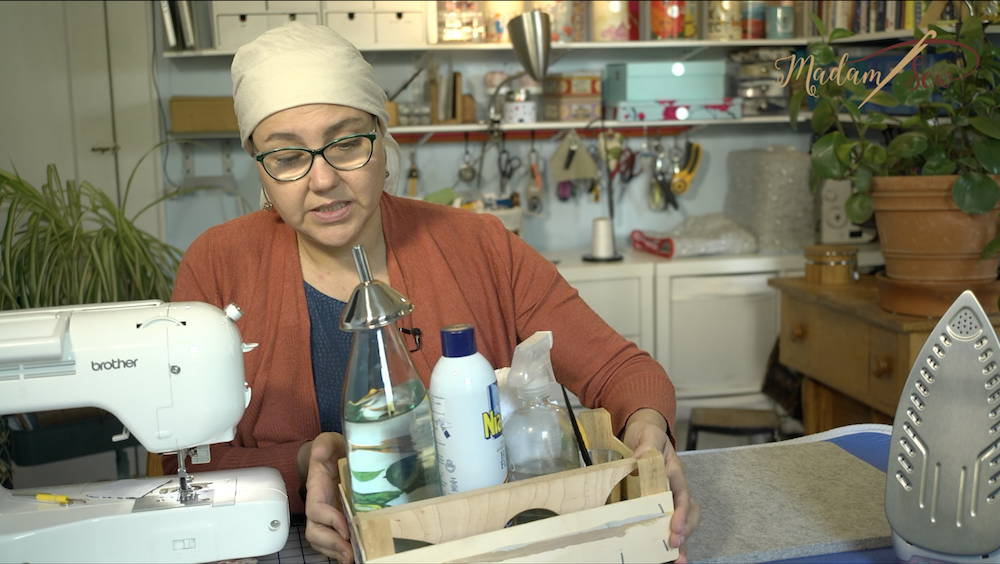 I keep all these tools in a basket that I can bring to my sewing table when needed.
Starch your fabric before you even start cutting, it will give it body and help the pieces keep their shape .
Lightly spray one side of the fabric, turn it over and press without steam to dry the starch.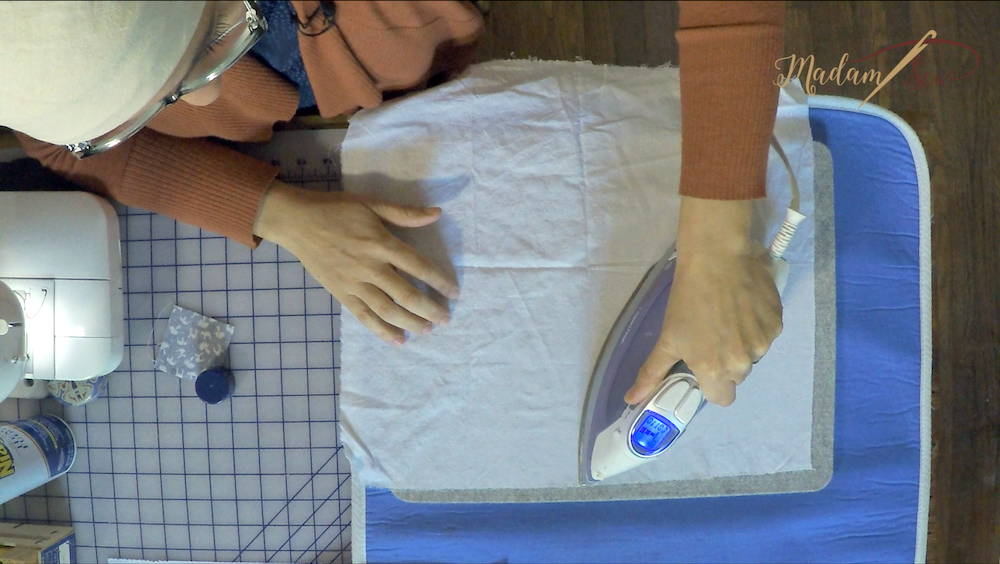 For large cuts of fabric, unfold just enough to fit over your pressing surface, starch as above and cut your pieces before unfolding further.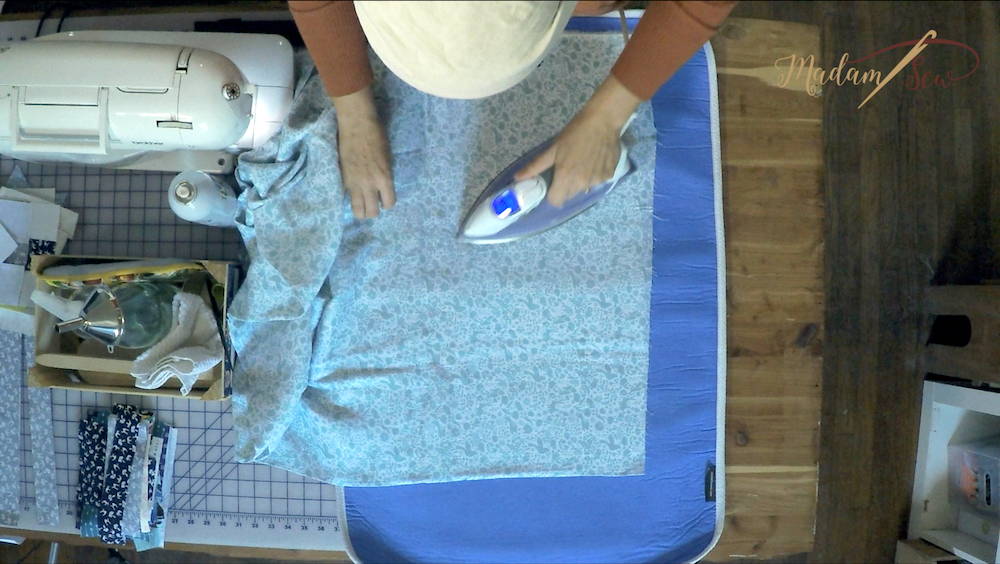 Setting and Pressing Seams
Steam press right over the seam to set the stitches into the fabric and eliminate rippling.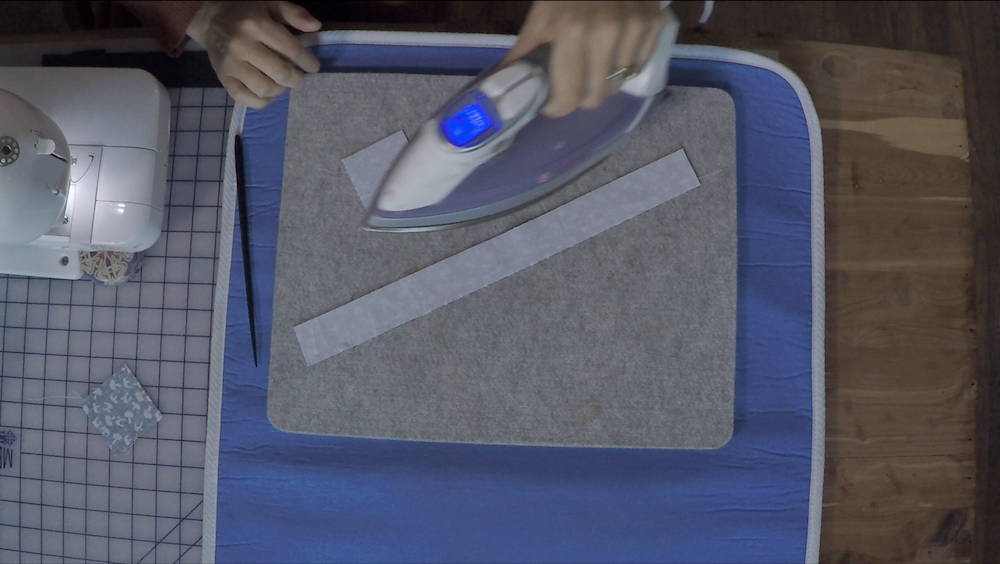 Place darker/busier fabric on top, open and press from the right side. Use the tip of the iron to keep the seam flat and avoid ridges.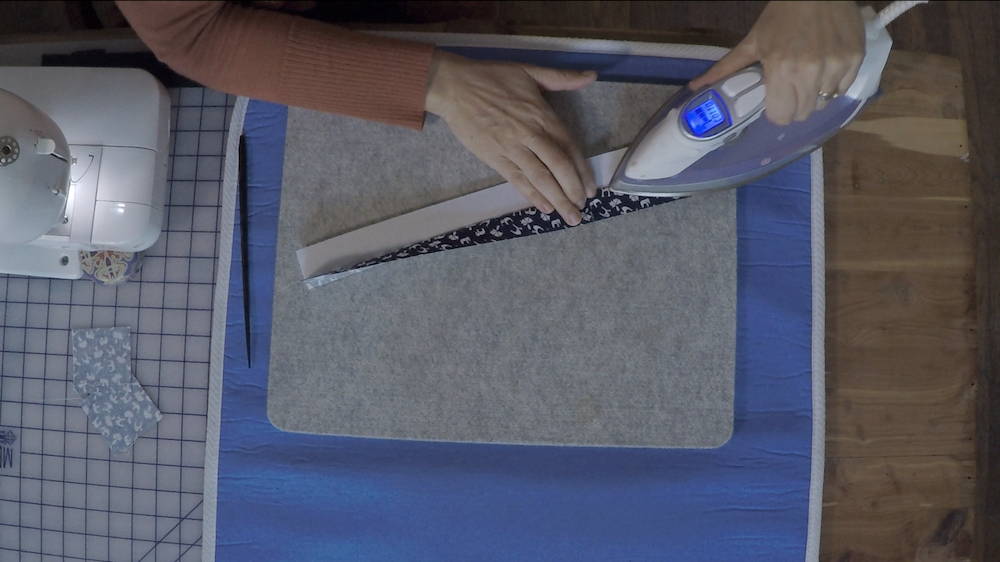 Place darker/busier fabric on top, open and press from the right side. Use the tip of the iron to keep the seam flat and avoid ridges.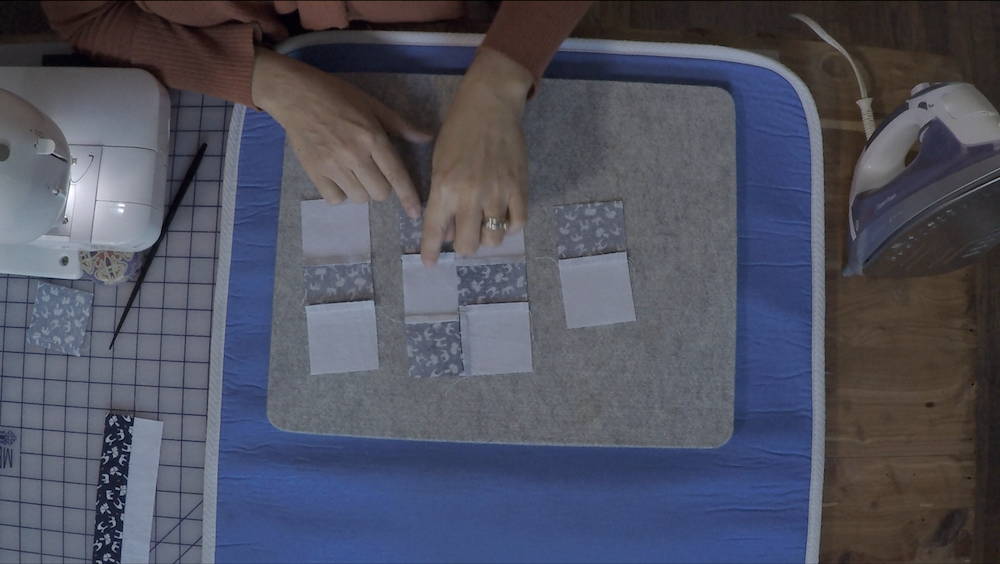 Pressing Converging Seams
There are several ways to deal with points where lots of seams converge. One is to simply turn the block to the wrong side and see where each seam falls to. Then you can press it to where it naturally wants to go.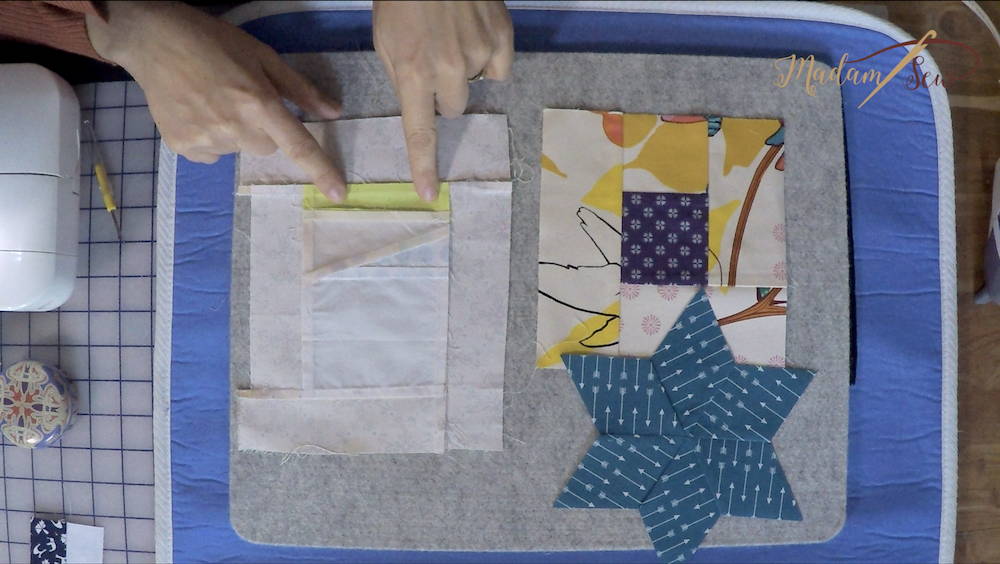 You want to take into account if there will be a prominent ridge anywhere, or if you want to highlight a centerpiece.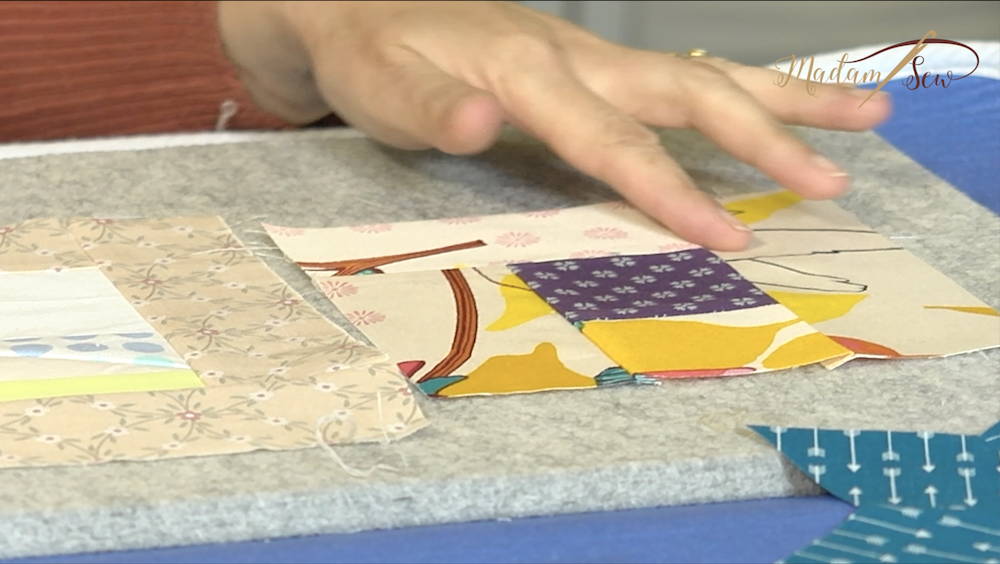 If you press all the center points away from the meeting spot, you will get a pretty flat seam, but you want to be aware that you will be leaving a small hole.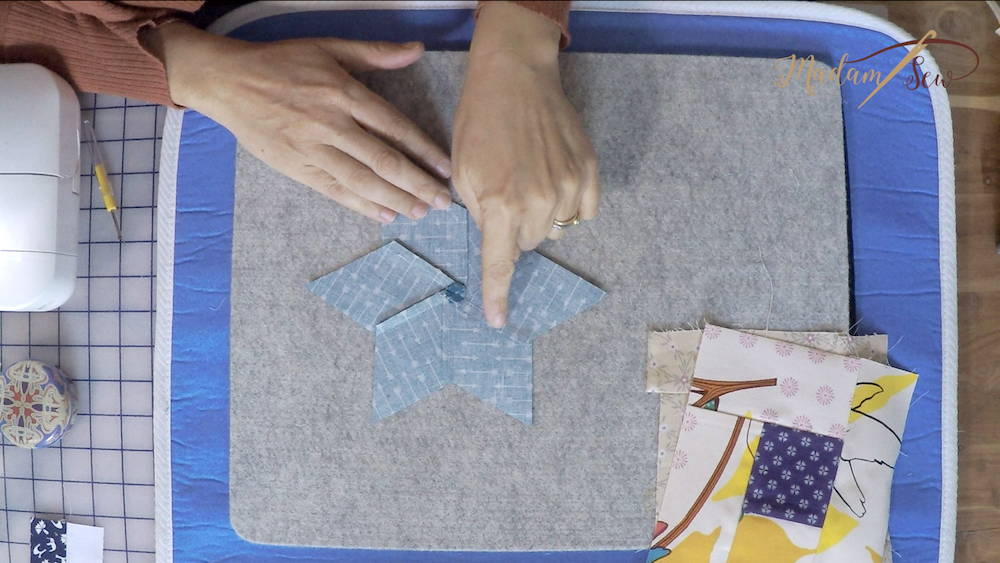 If you have sewn a slightly inaccurate seam, spray it generously with your linen water and gently pull it into shape, using a ruler if necessary; then press with a dry iron.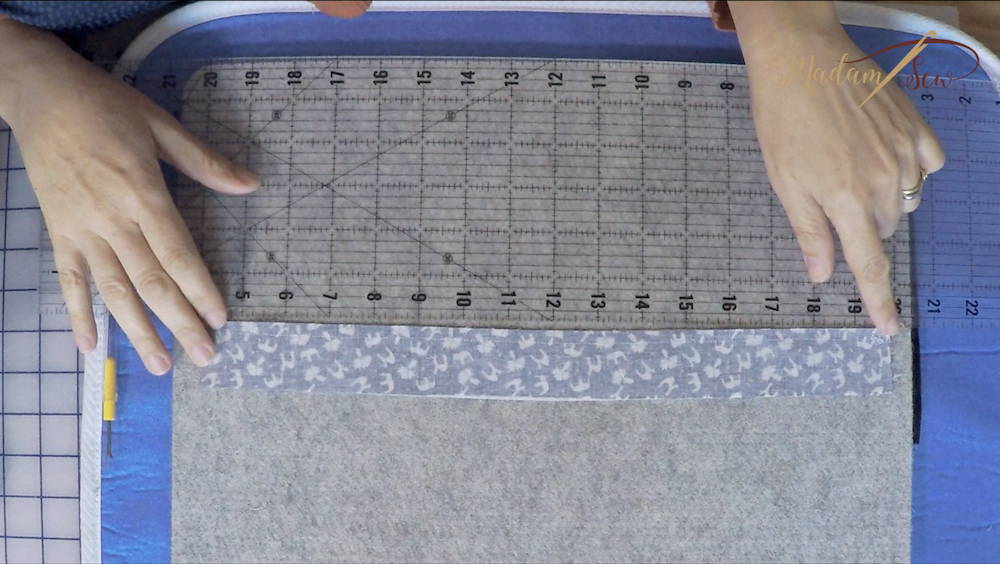 I hope you have picked up a few useful tricks that will make your quilting easier. Do you have any other pressing tips?, please share in the comments!