DIY T-shirt Design with MadamSew!
Have you dreamed of creating your own T-shirts for a family reunion, a trip to Disney World, or your daughter's or son's 1st birthday?
With the MadamSew Heat Transfer Vinyl (HTV) and Heat Transfer Accessories (Coming Soon to Madam Sew!), you can create as many DIY shirts as you'd like! Not to mention one-of-a-kind designs for tote bags, aprons, dish towels - the possibilities are endless! Follow me as I create a custom T-shirt for myself, for a baby shower and my nephews 5th birthday. And best of all, you don't need an expensive cutting machine. You can get a long way with your scissors or a craft knife!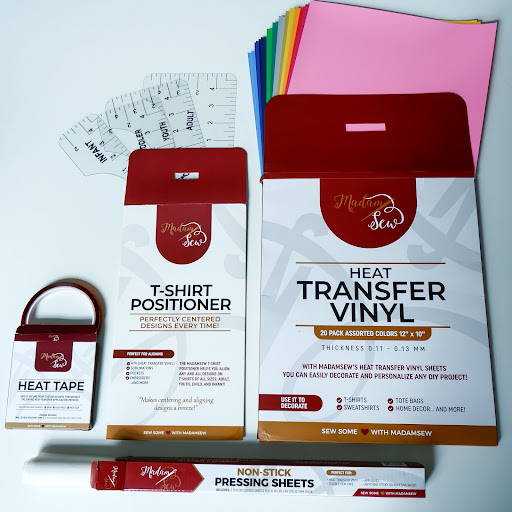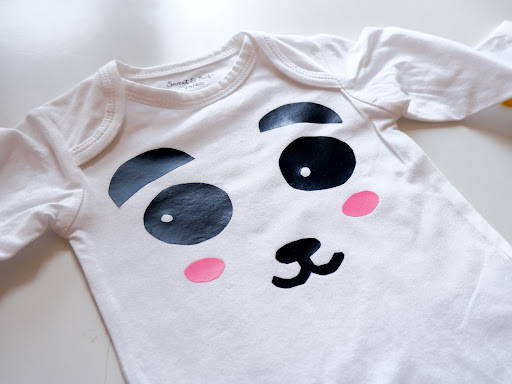 STEP 1: Preheat your iron or heat press - the maximum temperature for MadamSew's Heat Transfer Vinyl should be 300-330 degrees F.
How can you tell what temperature your iron is? Some irons label their temperature settings by material used, others use a number setting.
For irons that use materials, start with the "wool" setting and increase your heat from there.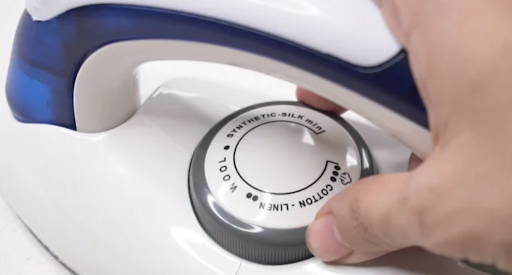 For irons that use numbers, between a 3 and 4 should give you an accurate heat for the HTV, but remember, it is better to start at a lower temperature and increase than to start with too high of a temperature and risk burning your project!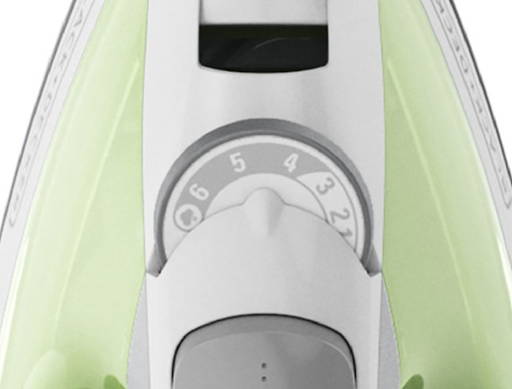 Note: Make sure your iron's steam is OFF. If the steam is automatic, be sure to remove all water from your iron. Steam will make adhering the HTV to your material more difficult.
STEP 2: Find, print, and cut out (with scissors or a craft knife) your desired design. You can just draw something yourself or use easy geometrical shapes like triangles. For my nephew and the baby romper I am using a design I found doing a google search (the big number 5 and the panda face). I printed it out on regular computer paper and cut it out with my scissors (I have special scissors labeled "PAPER" to never confuse them with the ones I use for fabric!).
For your first time, I recommend using a design that is simple to get the hang of the process before diving into a more complicated design.
To find a design I just use google+images if it is for personal use, you can use anything from the web, make a printscreen if you want. You don't have to pay for a shape. Just type the shape you want in the search bar and add 'vector' or 'silhouette' and 'simple', that should give you some results. When you find it, copy-paste the image to a google sheet or word document, make it the right size and print it.
STEP 3: Tape your printed design onto the Heat Transfer Vinyl Sheet(s) in the color of your choice. The MadamSew Heat Transfer Vinyl comes in 20 different colors, so you'll be sure to find one that fits your design perfectly.
STEP 4: Trace around your design with a marker or Pen onto the vinyl sheet(s).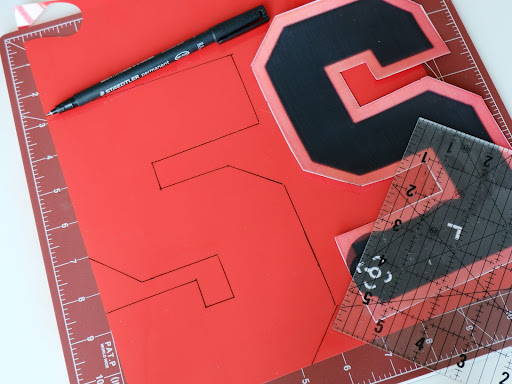 STEP 5: Cut out your design with scissors or craft knife.
TIP: cut on the inside of our marker/pen lines to avoid them ending up on your final design.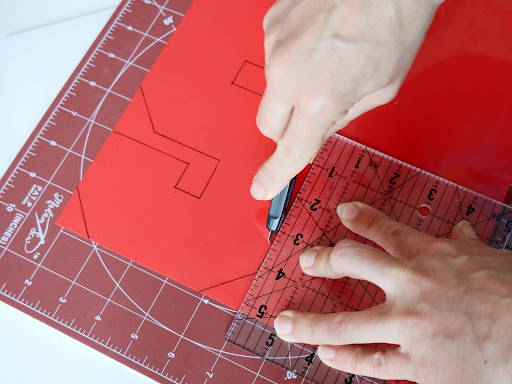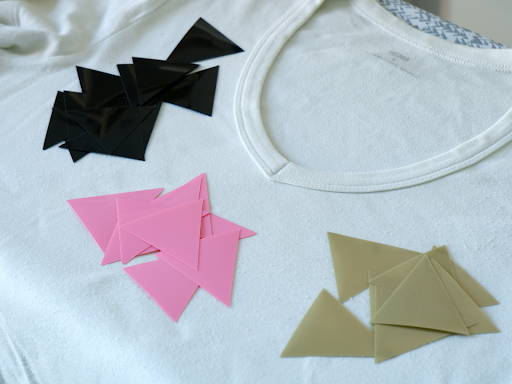 Choose the correct size positioner for your T-shirt: Adult, Youth, Toddler, Infant (for baby onesies) - you can use the neckline of your shirt as a size marker. I am using the

Adult

size

Line up the positioner underneath the collar of your shirt and find the center using the tag as a center mark. When lined up correctly, the arrow will be pointing to the center space of your t-shirt.

You can mark the center with a temporary fabric marker (according to the center point of the positioner) and align the center of your design using that mark. You can even position your design underneath the ruler, as it is transparent. Double check the position of your design with the lines on the positioner's grid on both sides of your design.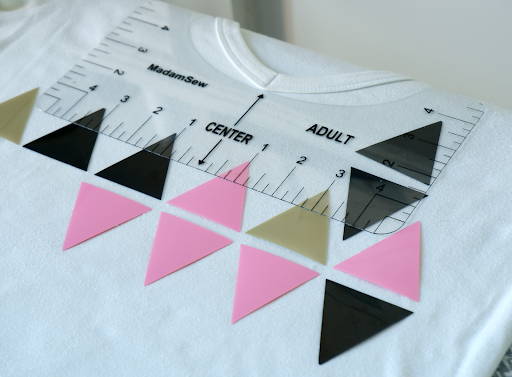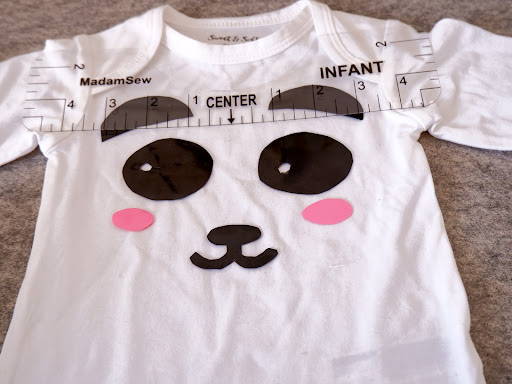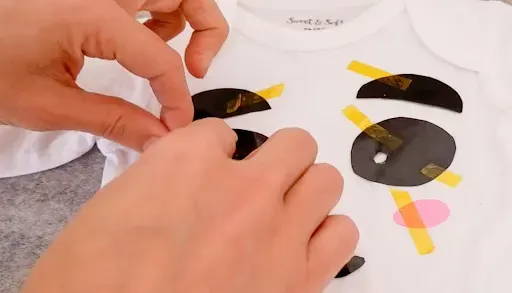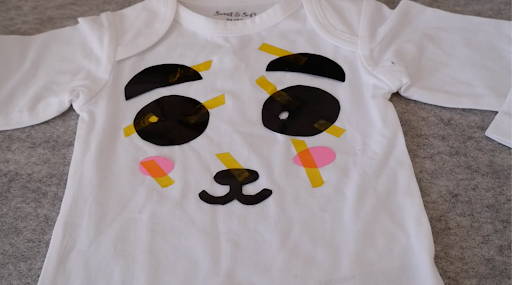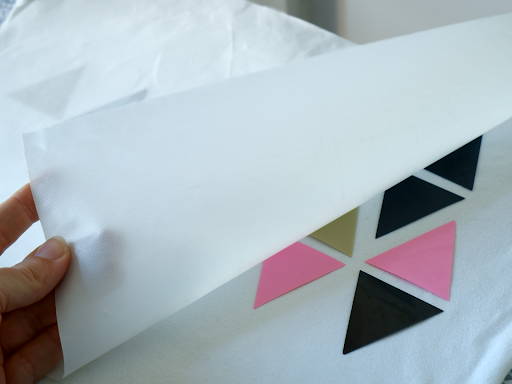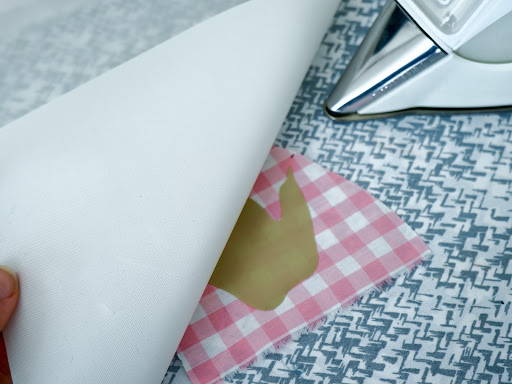 STEP 9: Using your preheated iron/heat press, press down on your design for 15-20 seconds - make sure to repeat across the entire surface of your design with your iron to ensure the HTV is pressed adequately.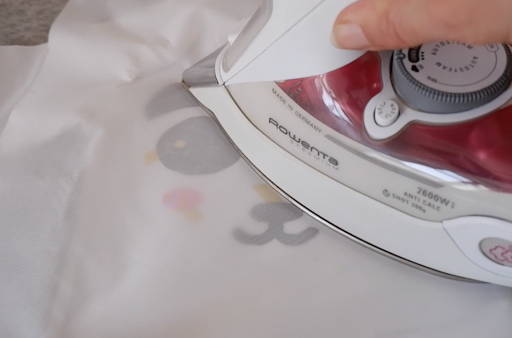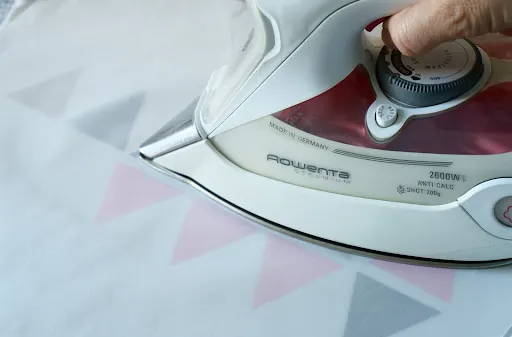 STEP 10: Remove the Non-Stick Sheet and let vinyl design and heat tape cool until warm to the touch. Slowly peel off the tape and the transparent protective sheet that is still attached to the vinyl.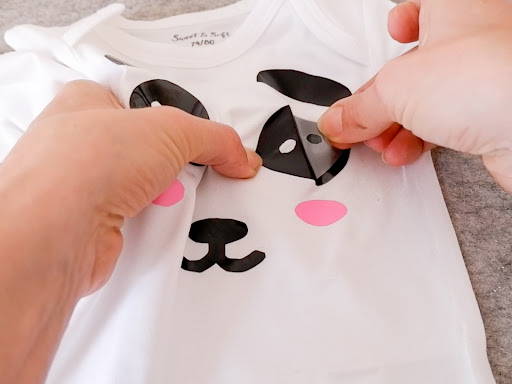 STEP 11: Flip your t-shirt to the back placing the vinyl side on top of your Non-Stick Sheet and iron the back, this will ensure a complete transfer.
STEP 12: Enjoy your custom, one-of-a-kind designed T-Shirt!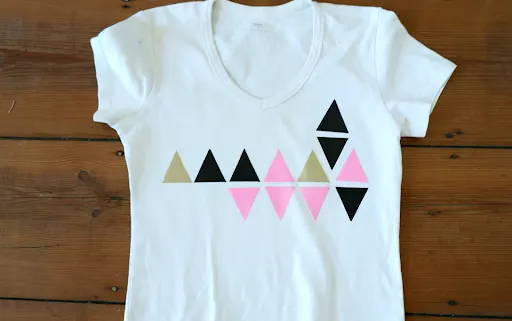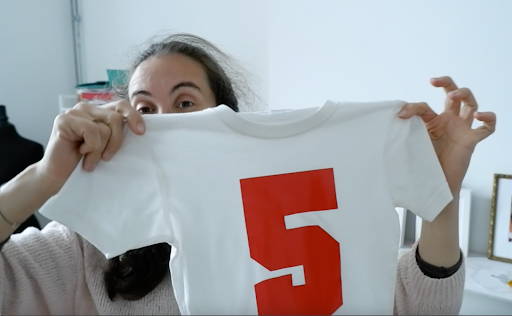 Washing Instructions: Please allow the adhesive to cure for at least 24 hours before washing. Once it has cured it can be washed and dried. For best results we recommend washing inside out with cold water and hanging to dry.
Excited to get started? Find the supplies you need below: