Should I Prewash My Quilting Fabric?

If you ask a group of quilters whether you should prewash your quilting fabric or not, you'll get mixed responses. It's a highly debated subject, and I've met quilters on both sides of the argument who are passionate about their answers…
Of course, there isn't one "right" answer! The choice comes down to personal preference and how you want your finished quilt to look.
This post is all about the factors to consider when deciding whether to prewash your quilting fabric or not. The answer isn't as straightforward as you might think, so I hope this post helps you make your decision. And, it's ok if your choice changes from quilt project to quilt project!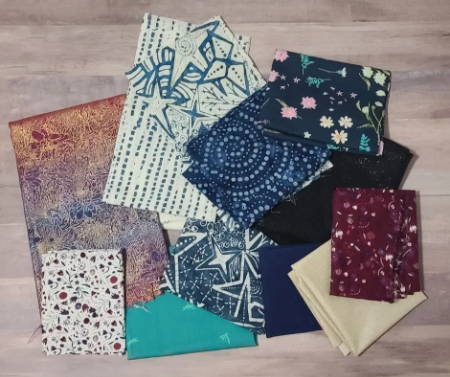 Cotton Fabric Shrinks When Washed

The biggest reason some quilters choose to prewash their quilting fabric is to preshrink it. Prewashing fabric is a common practice for garment sewing, but it has practical purposes for quilting, too.
All fabrics made from natural plant fibers are prone to shrinking, especially when they get wet and are dried with heat. Quilting fabric is made from 100% cotton. It will shrink… However, the amount of shrinkage varies from manufacturer to manufacturer.
According to Moda Fabrics, cotton shrinks between 3% and 5% when it is washed and dried for the first time. That might not sound like much, but it is noticeable. To complicate matters further, your batting may shrink a different amount than your quilting fabric when it is washed. Because of this, many quilters recommend that you prewash your batting, too.
If you've spent countless hours carefully piecing your blocks and adding intricate designs, it would be devastating to see some distortion and puffiness after washing your finished quilt. Iif you want to prevent any shrinkage surprises, and keep your quilt looking polished and professional, prewashing your quilt fabric is a good idea.
With that being said, some quilters love the crinkly look that happens when a quilt shrinks up after being washed! Do you? If you want a puffy, crinkly looking quilt, you don't need to prewash your quilting fabric. That's good news for impatient quilters who want to cut their fabric as soon as they get it home!
If you think prewashing your quilting fabric is the best way to go, there is an exception. You should never prewash precut quilting fabric, such as 10" squares and 2.5" strips. Prewashing can lead to fraying, shrinking, and distortion, potentially ruining the precise cuts and designs. That defeats the purpose of buying these timesaving precuts. They are intended to be used as-is.
Prewashing Fabric Prevents Dyes from Bleeding

Another thing that varies from fabric manufacturer to manufacturer is the colorfastness of dyes. Some quilting fabric, especially highly saturated colors and prints, have a higher risk of bleeding when washed. The biggest culprit is red dye! Prewashing allows you to identify and address any bleeding issues before incorporating the fabric into your quilt.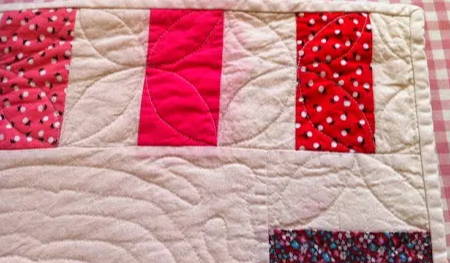 Image from Marliesmansveld.nl
Bleeding is not an issue with all quilting fabric, though. For example, batiks are known for their colorfastness and minimal shrinkage. Price is a good indication of dye quality, too, but you can always test for colorfastness by rubbing a wet, white cloth across a fabric to see if there is any dye transfer.
You need to be the most careful when combining dark-colored fabric with white or light-colored fabric in the same quilt. That's when the dye bleeding would be the most noticeable. In this situation, it's probably better to prewash your quilting fabric. Many quilters choose to prewash only certain types of fabric or fabrics they suspect might cause issues.
Unfortunately, prewashing does not guarantee that your fabric will not bleed in the future. You may want to always use a color-catcher sheet in the wash or other colorfastness treatments every time you wash your quilt.
For more information on quilt care, read my previous post: How to Wash and Care for Quilts.
Chemicals Are Added to Fabric During Manufacturing

Another reason some quilters choose to prewash their quilting fabric is to remove chemicals that can irritate the skin. Fabrics have a lot of added chemicals on them that vary from manufacturer to manufacturer. The list can even include things like insecticides and formaldehydes. Prewashing your quilting fabric helps to remove these chemicals and make your fabric feel softer.
However, prewashing your quilting fabric can also remove some important substances that make your fabric easier to handle. Quilting fabric is often treated with sizing or starch that makes it feel crisp, almost like paper. It is easier to cut and sew. If you prewash your quilting fabric, you may need to use spray starch to improve the texture. That's an annoying extra step.
Ultimately, the decision to prewash quilting fabric is a personal one. Consider your desired outcome, the specific fabrics you're working with, and the potential risks and benefits to prewashing. Just keep in mind that if you prewash one of your fabrics, you should prewash them all to ensure consistent shrinkage.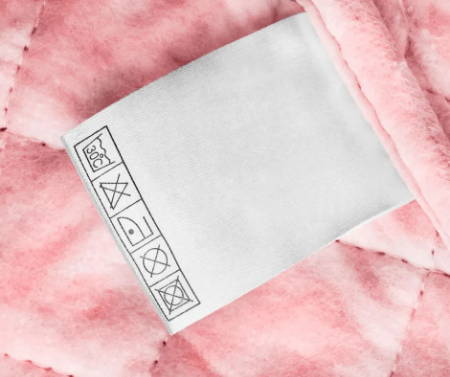 I hope this blog post didn't give you any quilt washing anxieties… I just wanted to help you make an informed decision when deciding whether to prewash your quilting fabric or not.
Do you prewash your quilting fabric? Let me know in the comments below. Which side of the debate do you fall on?
Cara Stromness,
Blogging for Madam Sew and Sewing Society
Cara loves sewing, quilting, and machine embroidery. Be sure to subscribe to see her future posts about sewing tips and fun, step-by-step projects.
Recommended Product: All quilters want to keep their quilts clean and looking like new. If you don't have a quilt on display, it needs to be protected while in storage. Check out Madam Sew's Quilt Storage Bags!