April Customer of the Month
In November, we posted on our blog about our tour to visit MadamSew customers throughout the country, with a promise to write more extensively about each visit. Having an online store is a great way to offer the newest tools to sewers, but we were missing the face to face interactions of a traditional brick and mortar company, so we set out to meet with some of our customers! One customer we met with was Maria from Barnegat, New Jersey.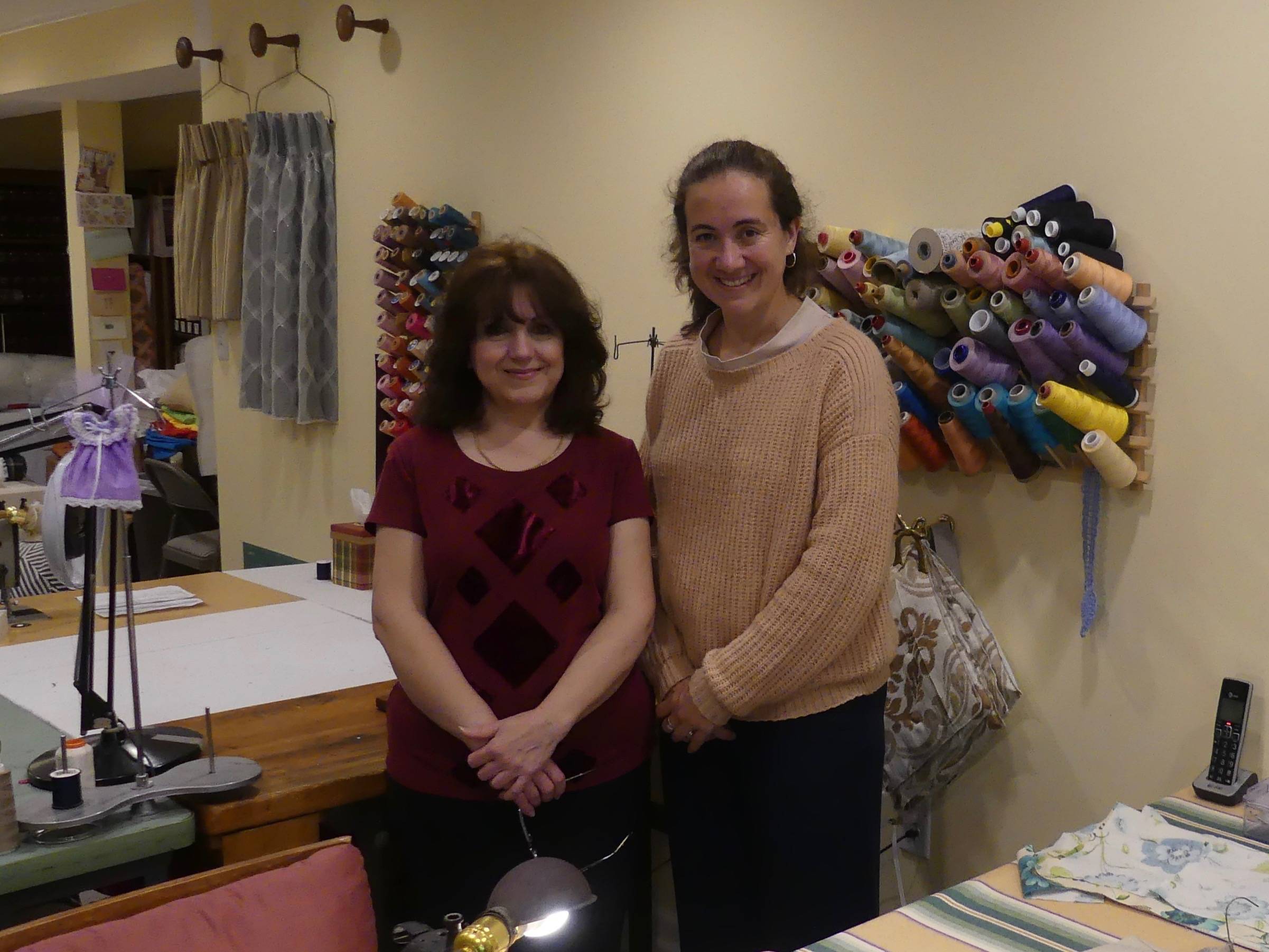 Maria and her husband both immigrated to the United States as children from Rome, Italy and come from a background of makers. Within their immediate family, they had shoemakers, seamstresses, and family members who worked with drapery. Maria's mother is a seamstress, and her mother in law had a drapery business, which is where she began to learn her craft. Maria said that her interest was piqued when she worked at a previous job creating window treatments. Through hard work, Maria has expanded her custom drapery business, Fabric Works, and has created an extensive workspace in their basement, where she makes and alters clothing, and teaches sewing classes. What began as her retreat and hobby has now turned into a successful business.

Maria's clients mostly find her via word of mouth referrals and on social media. They usually will take samples of fabrics and a portfolio of past projects to customers homes because it is important to see the fabrics in the natural light of the space.
Her business has become a family affair, as her husband and son often help with drapery installations for clients. Maria believes that custom drapery can really enhance a space, much more than mass-produced window treatments found at big box stores. With custom draperies, artistry is on display. Customers are able to choose the fabrics that they would like in the room, as well as specific hardware, and the drapes are made with much more attention to detail. With custom drapery the options are limitless creating truly one of a kind looks for each client- something you won't achieve with ready-made options.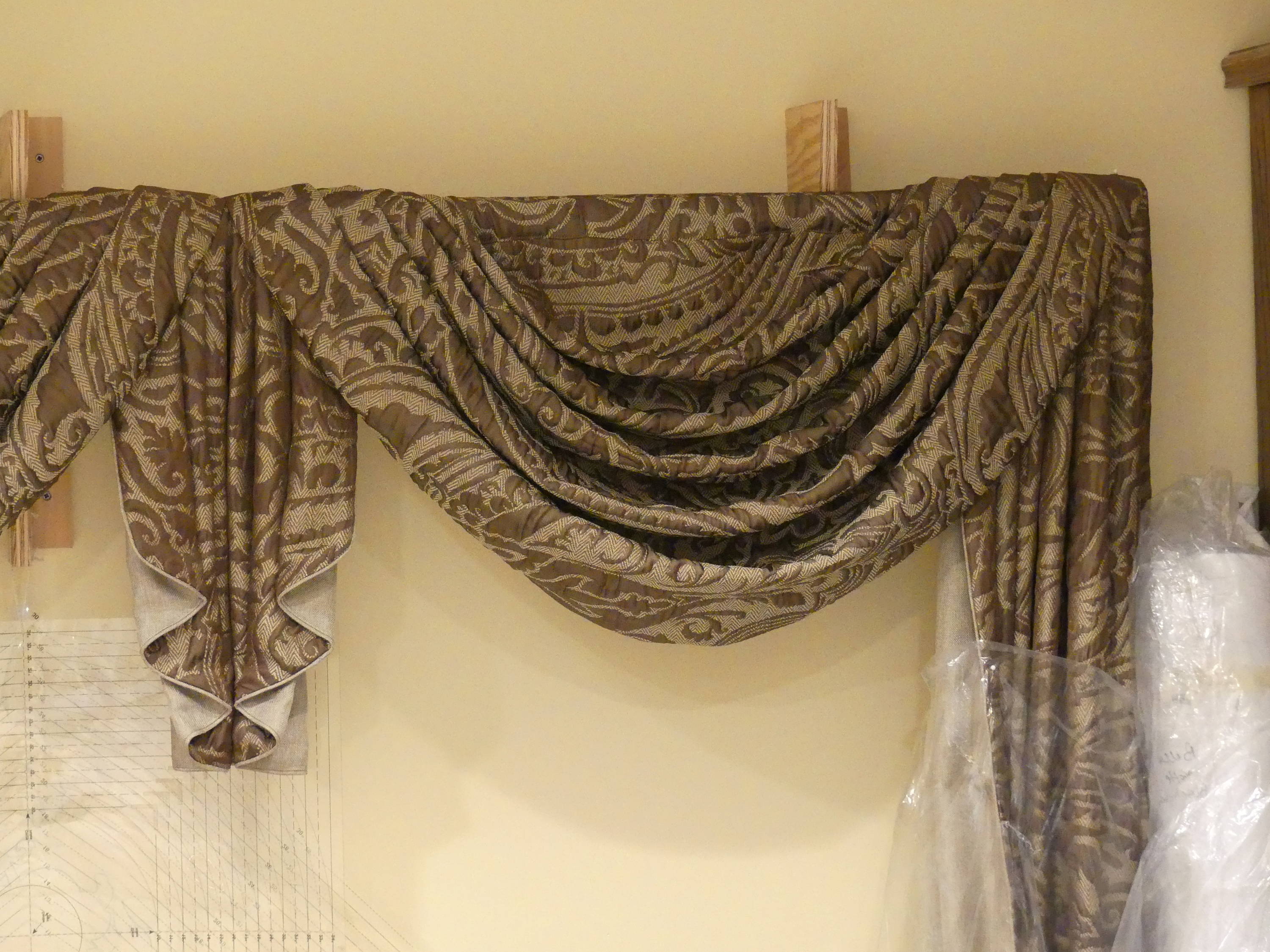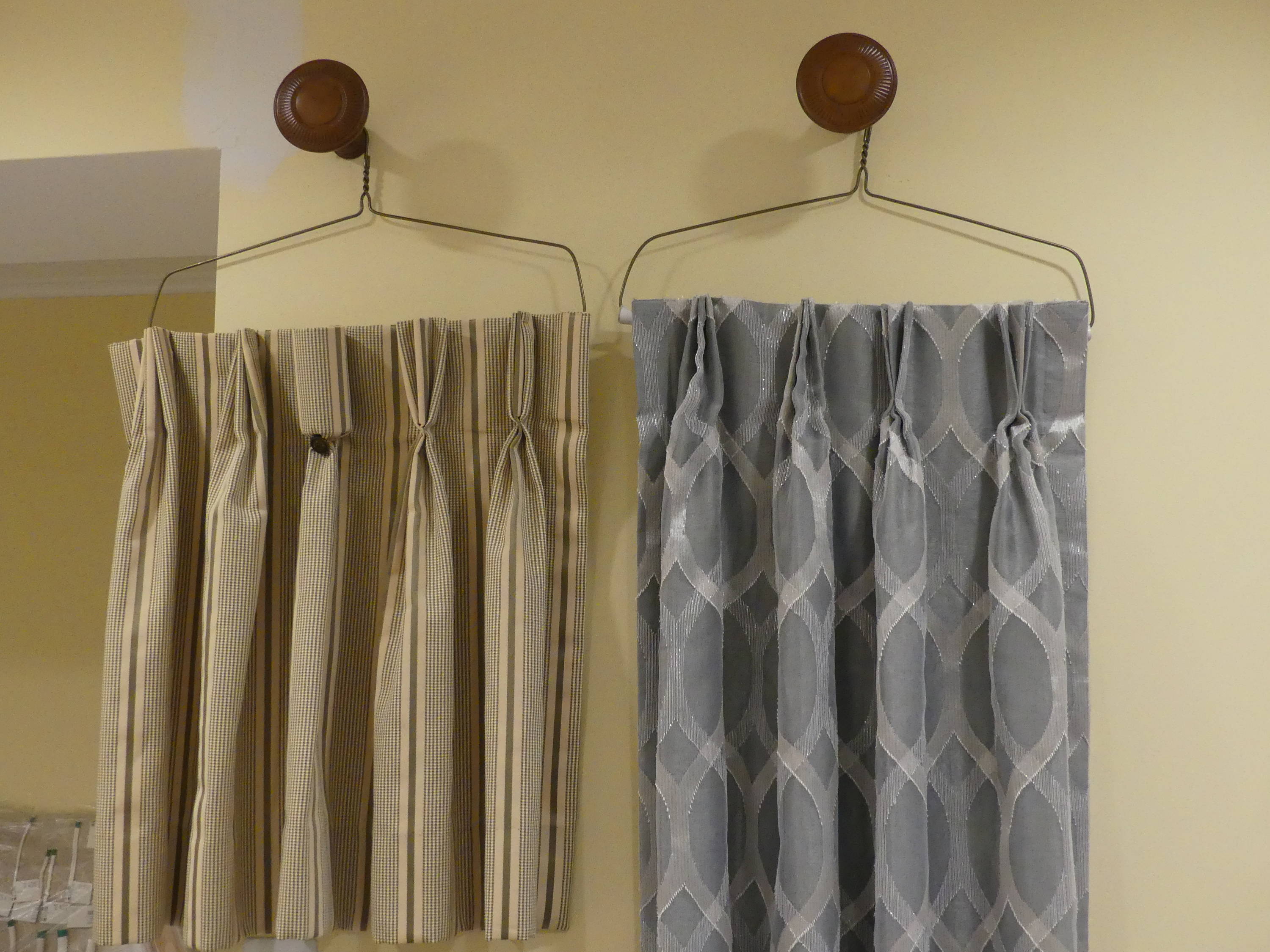 ---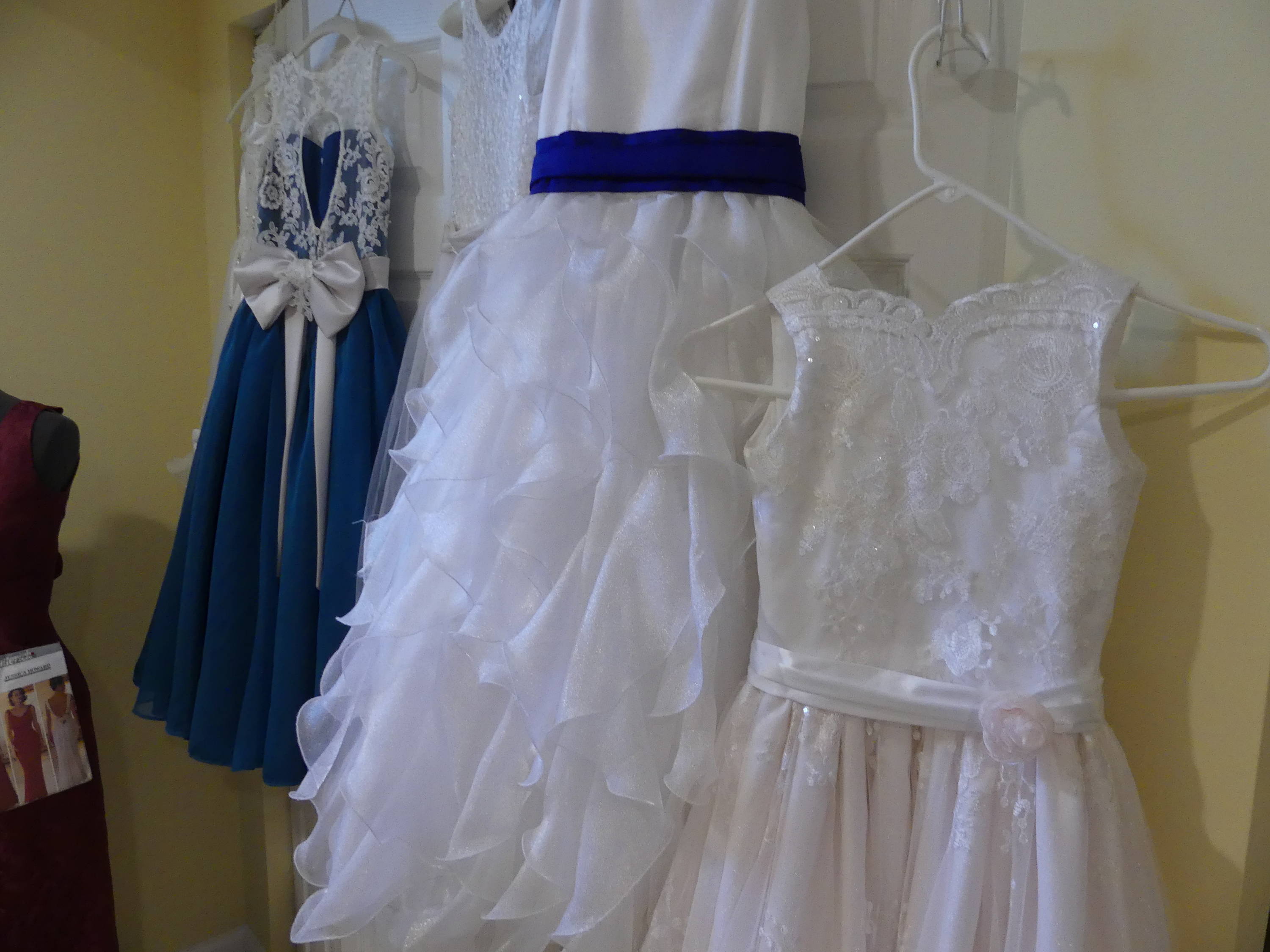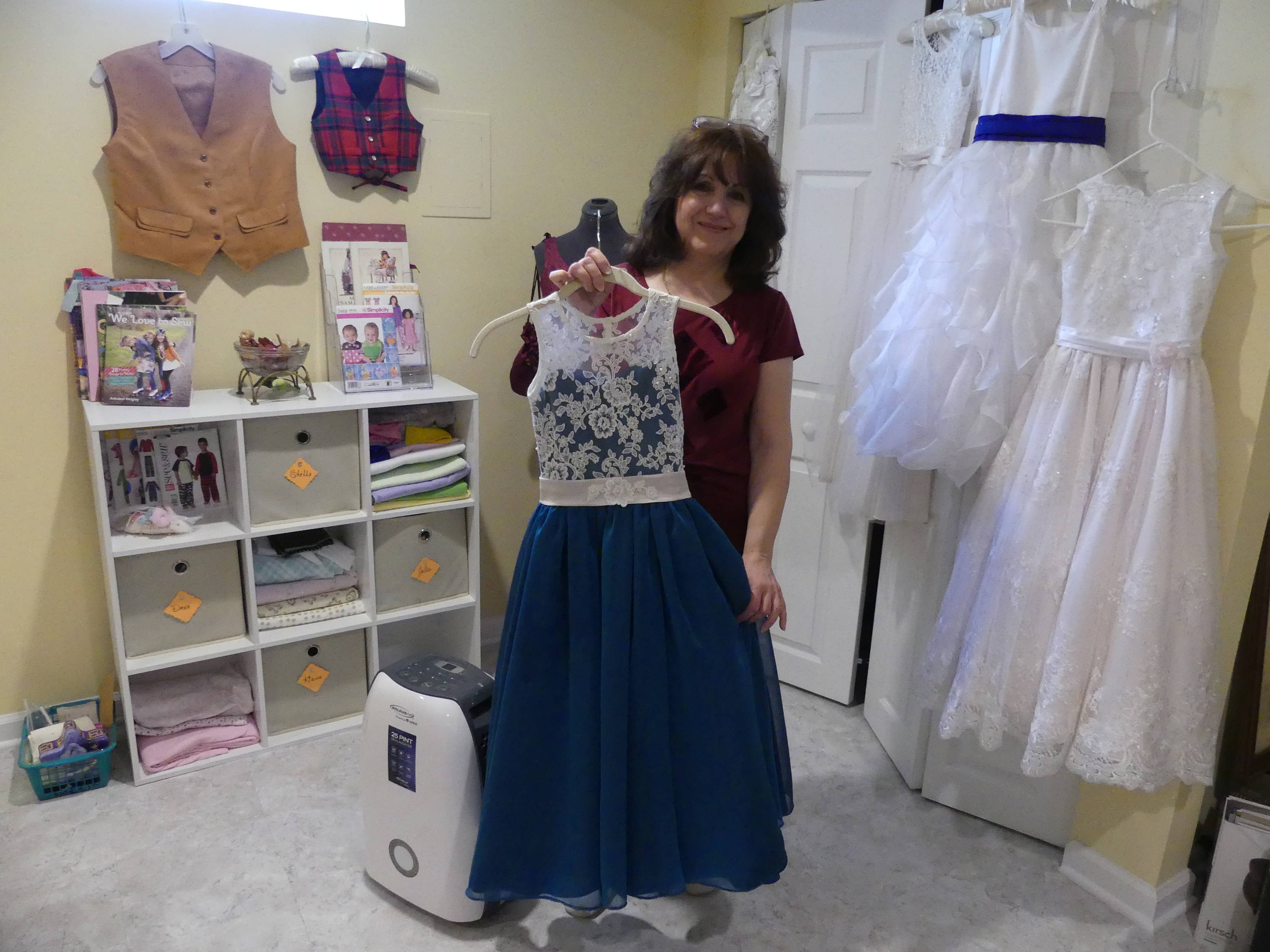 The couple can also cover cushions and ottomans to bring some of the same textures and textiles further into the space. Custom drapery is an investment for many of their clients, but can really enhance a home.

Maria's husband Sam explained that she works very hard and goes above and beyond to make sure that she is meeting the needs of clients. She will first meet customers at their home to discuss what kind of window treatments they are looking for and measure the space. She takes care and attention selecting the appropriate fabrics and materials to achieve the look she is recommending and keeping within the client's price point. Once everything is finalized she makes sure every last detail is perfect when creating the actual treatment. Many of the projects in Maria's portfolio feature details that were not only beautiful but brought character and whimsy to specific areas of a home, like a child's room or a nursery.
Sam has customized their basement workspace with modified tables in order to help streamline their workflow. He even created troughs for the work tables which help to keep the fabrics off the floor while they are being produced keeping everything clean. He says that Maria researches solutions to issues that come up using online sewing communities blogs, which helps them to come up with solutions and fosters professional relationships with other workrooms around the country.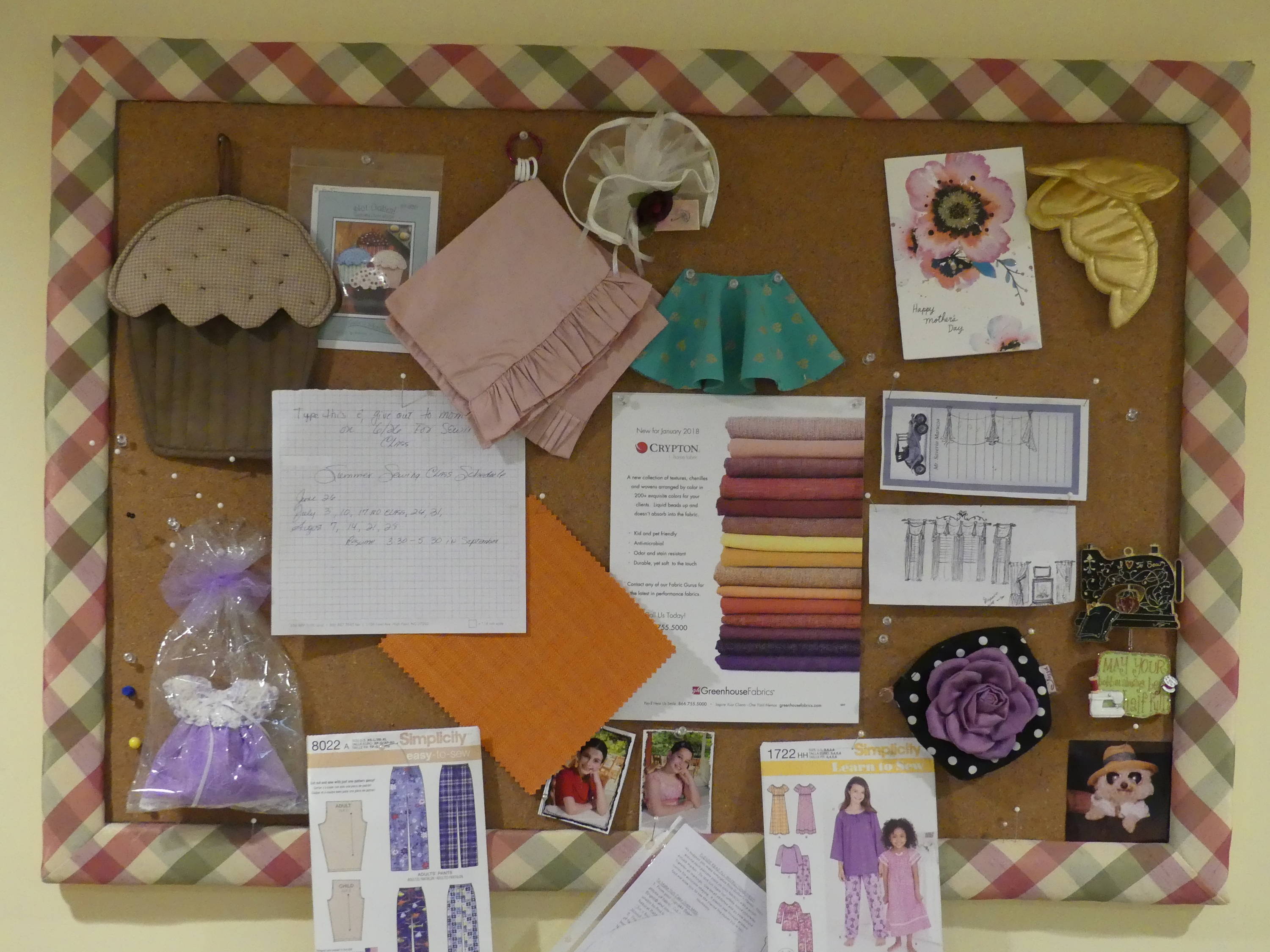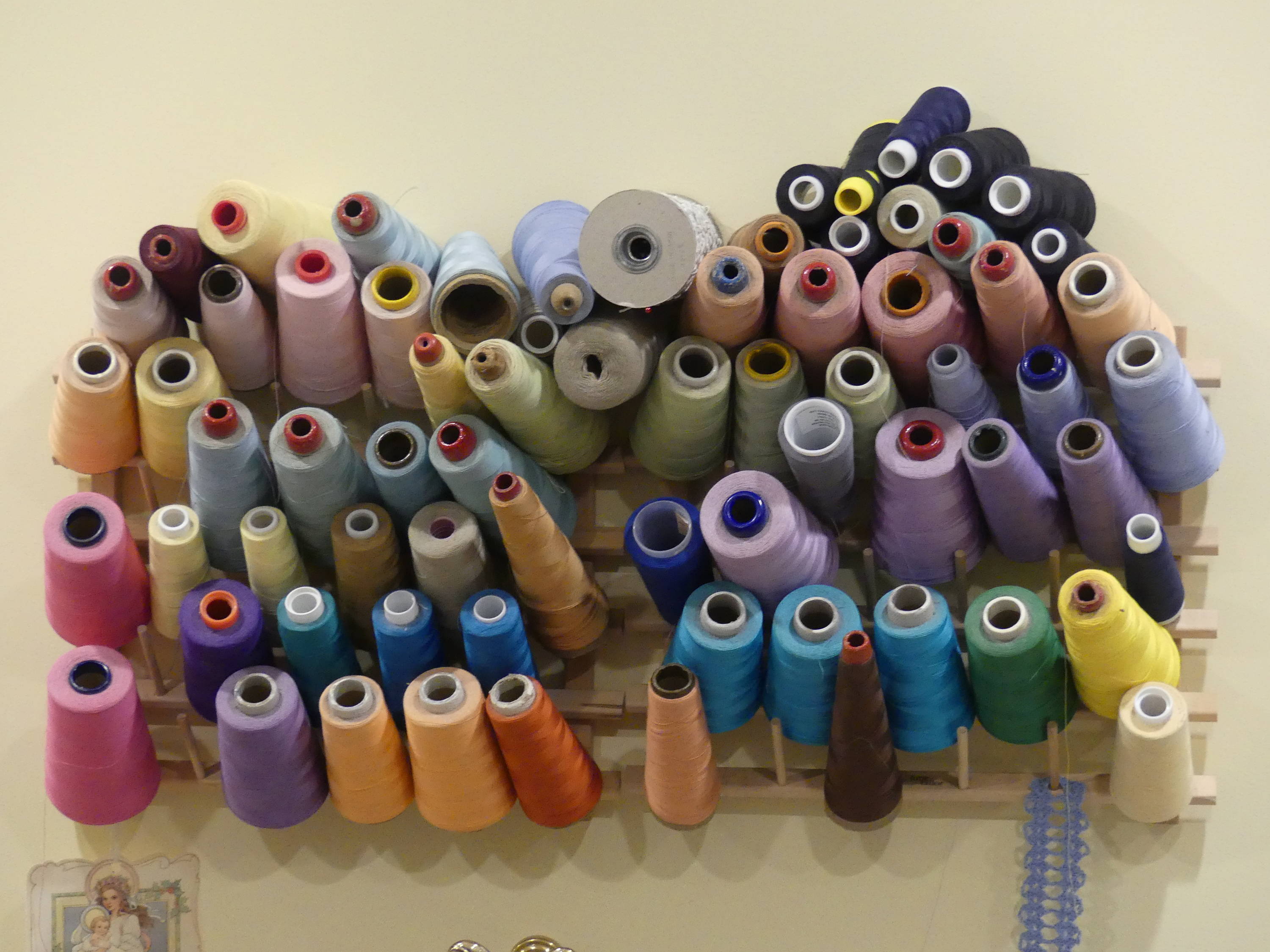 ---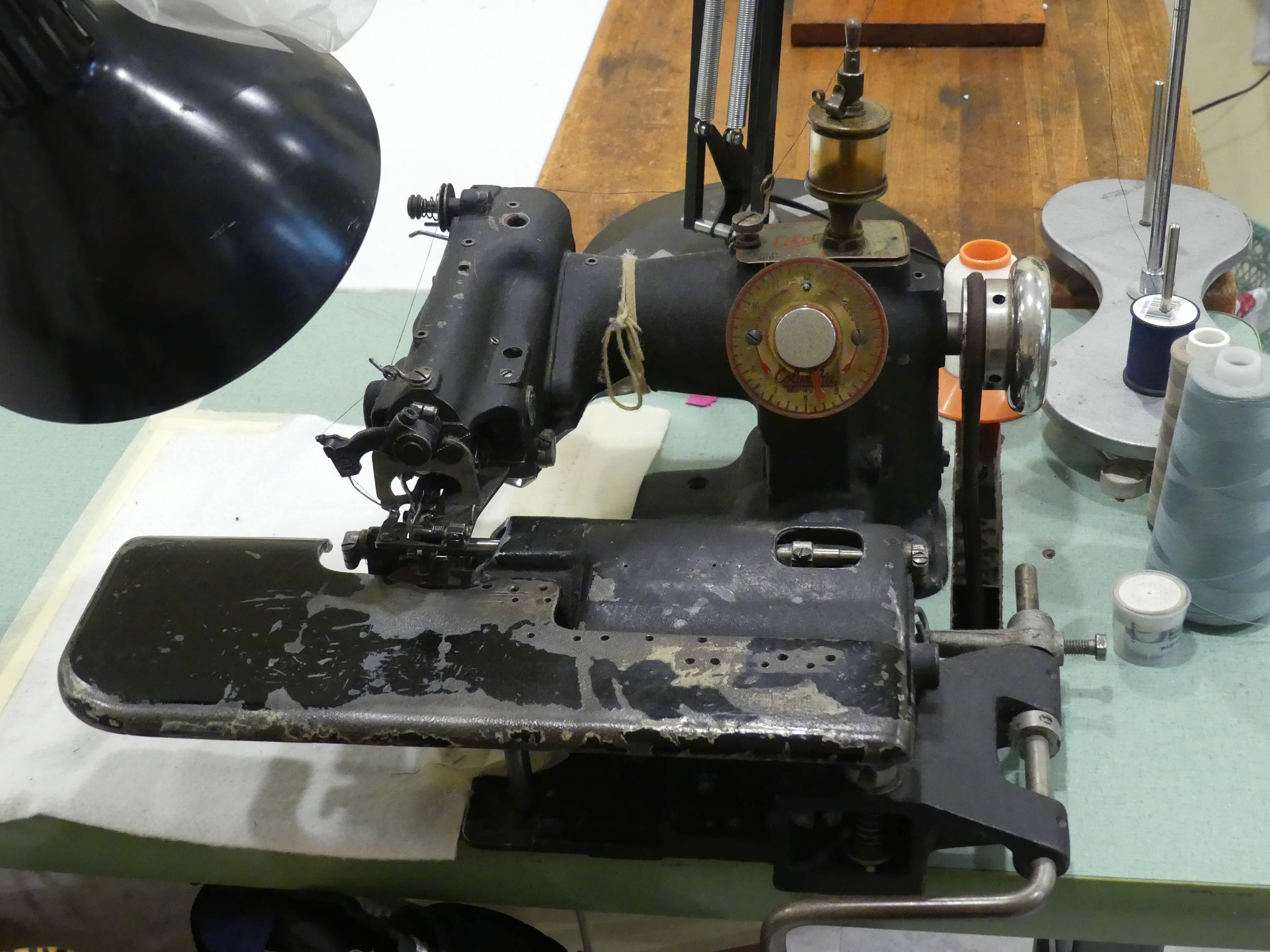 ---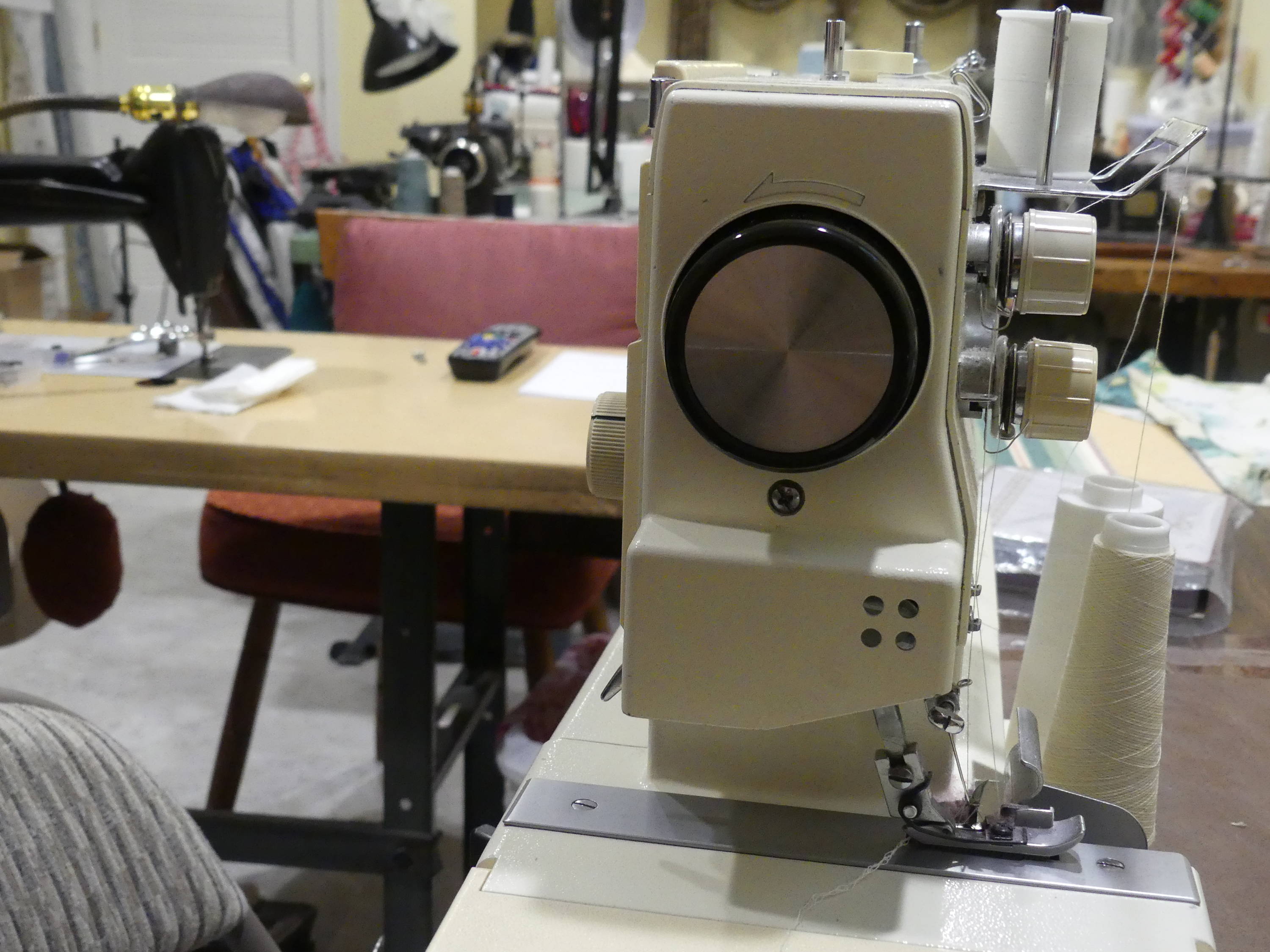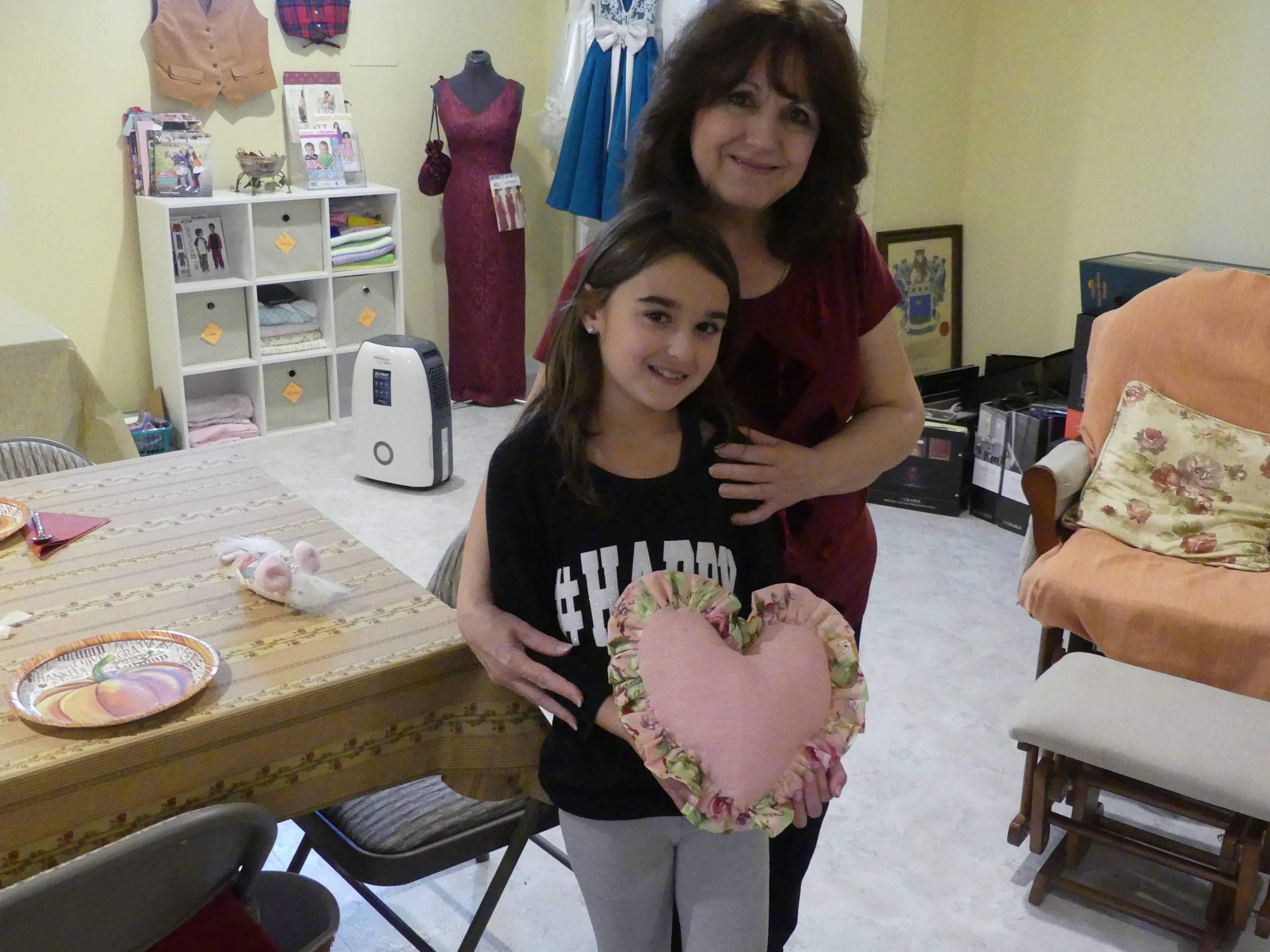 Maria enjoys the quality of the products from MadamSew. She very much likes the feet with guides that she purchased from MadamSew, as she uses them to help teach children in her sewing classes. Before purchasing the feet with guides, she was using masking tape or painters tape to help to teach children in her sewing classes to sew straight lines, but this is sometimes still difficult for her students to follow. She has found that it is much easier to teach with her MadamSew tools. She is proud to offer youth an opportunity to learn a practical craft and to teach them a creative outlet. She believes that teaching students creative outlets helps to build self-confidence, enhances well-being, and instills them with a drive to do more through positive reinforcement and accomplishments.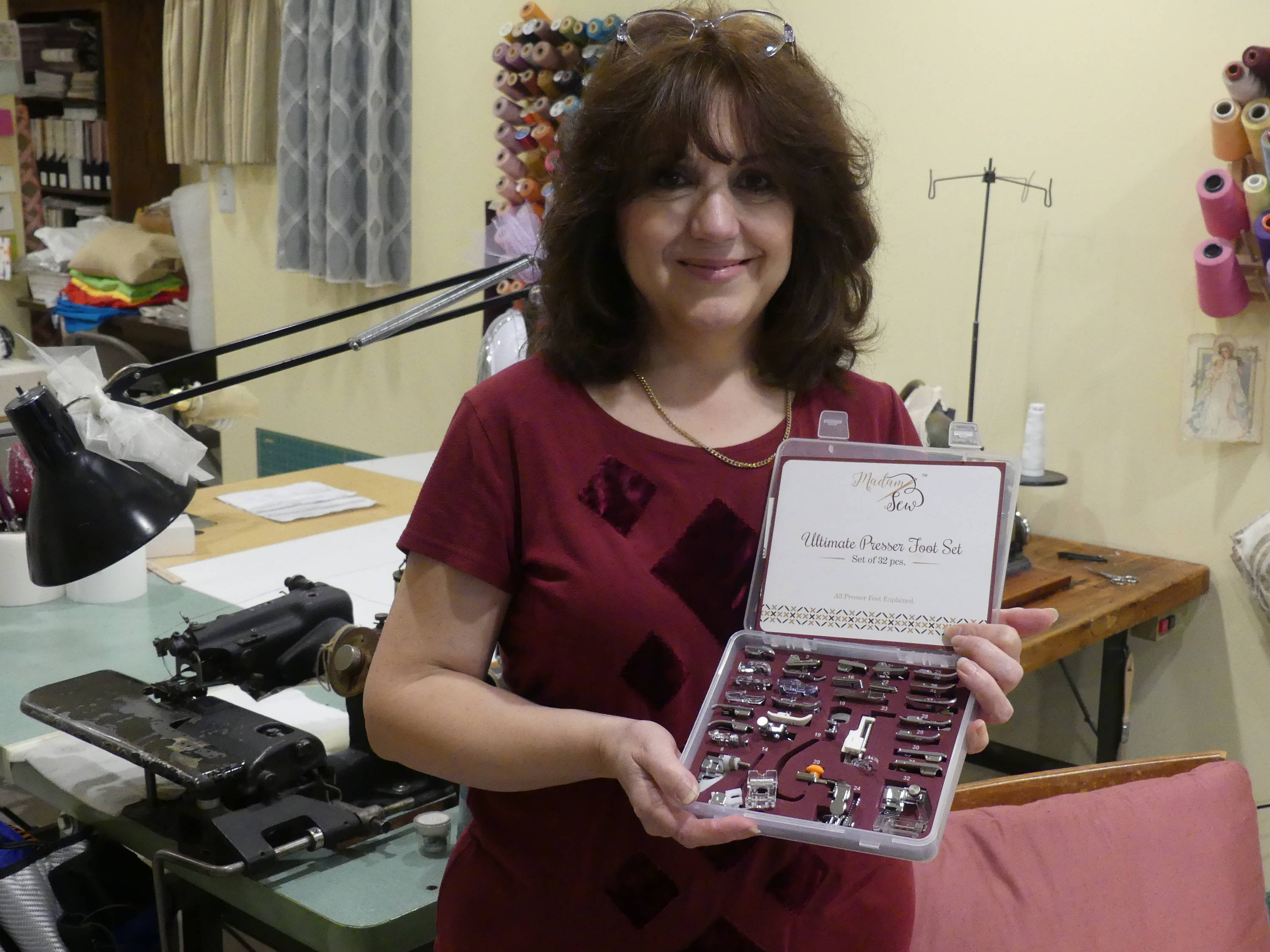 We very much enjoyed our warm and hospitable visit with Maria and enjoyed looking at her extensive portfolio of work. Through her projects and craft, she and her husband not only enjoy the process of creating beautiful spaces within the homes of their clients, but also focus on giving back to their community through the classes that they teach, and the solutions to problems that they have encountered so that others can benefit from their innovations. Maria is not only an asset to her community in New Jersey, but to our online sewing community as well.

An & Richard
Also interested in becoming our customer of the month? Experienced sewer or newbie, sewing every day or once a month, making quilts or garment, doesn't matter. Send An a short email with some details about your sewing life. When selected we will call you for an interview. Email An at: An@madamsew.com.