A Super Secret Discount
Just for You!
How much will you save?? This weekend, we are giving you a mystery discount that will apply to your

entire order

! What's the discount you may ask? Well you're going to have to shop to find out!



All you have to do is:
1. Add any item to your cart...
2. Your discount will automatically appear to reveal your savings!
What do you think it will be??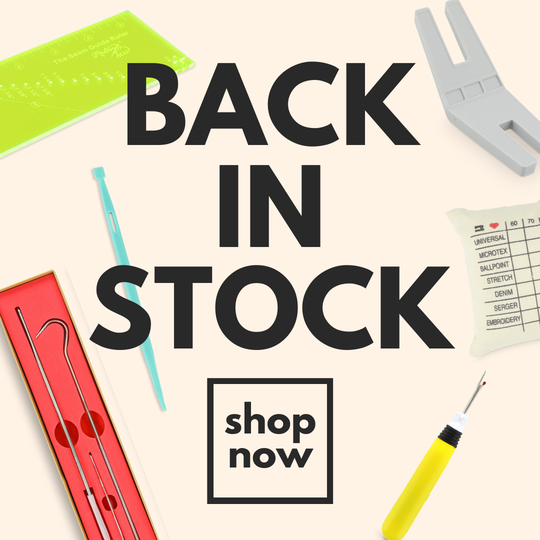 There is no better time to take advantage of your discount than now . . . because
Our BEST SELLING new arrivals from 2020 are BACK IN STOCK!!

Missed out the first time? Well you're in luck! We have finally restocked some of our most popular sewing items. They sold out quickly last year but we are bringing them back just for YOU!
Finally get your hands on incredible sewing products like...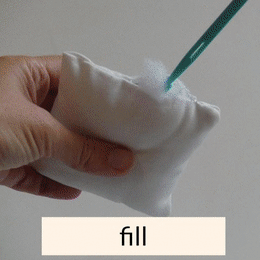 Sewer's Magic Wand
An's New Favorite Tool!
This plastic stick helps you to push, pull, and poke– like an elegant thin sixth finger! It is irreplaceable for feeding through more difficult fabrics, keeping hems and pleats nicely folded when going under the presser foot, pulling the thread ends to the back, and so much more. Watch the video to see why it's An's favorite tool!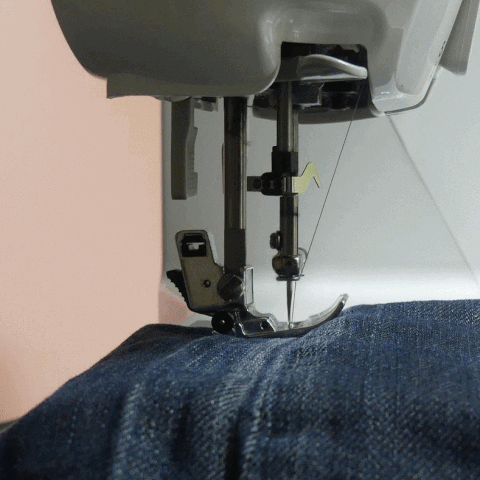 Bulky Seam Jumper
The Bulky Seam Jumper levels your presser foot and keeps it horizontal so that you get consistent stitches when sewing over seams and bumps. This tool is a must-have! It makes sewing bags, straps, jeans, and upholstery material much easier!
Use it also to sew on buttons and to insert your needle into your sewing machine!


The MadamSew Seam Guide Ruler
The seam guide ruler is a little ruler for the accurate sewer or quilter. Do you love precise seams? Are the needle plate markings not exact enough for you?

With this ruler, you can easily measure the distance from your needle to the edge of your fabric in 3 simple steps:
drop the needle in the ruler hole of the desired seam allowance
place the included magnetic seam guide against the side of the ruler
remove the ruler and guide your fabric against the magnetic seam guide
And it has some nice bonus perks. Use it as a multifunctional small ruler to measure small pieces, to trim small half-square triangles with the handy 45° line and 
to easily mark the pivot point to stitch corners, or to sew your binding with the integrated ¼" pivot marking cross.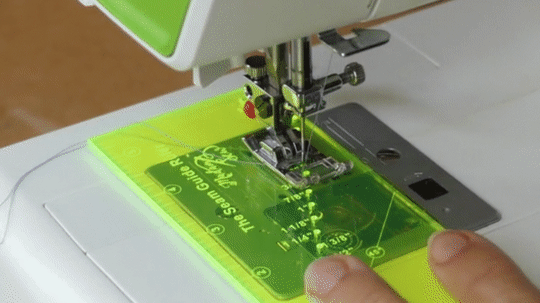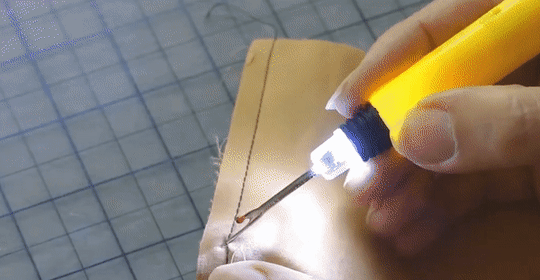 The Lighted Seam Ripper
The lighted seam ripper has a little built-in led light, shining right at the stitches that you want to remove, making this tedious task a lot easier. 

Seam ripping on dark fabrics or at difficult to reach spots becomes a breeze!
...and so many more, like these three!!